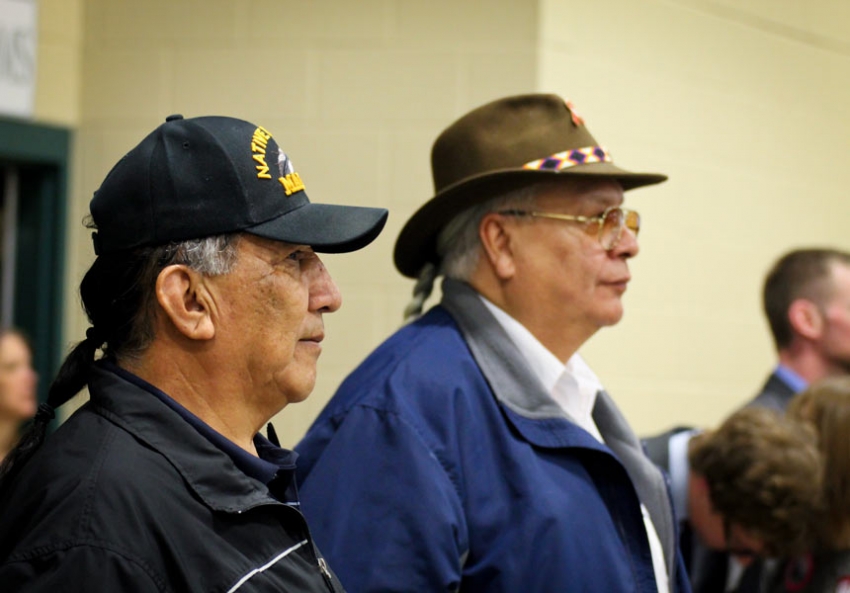 Views » June 10, 2014
Mission To Muckrake
Why investigative reporting matters.
As newsroom budgets shrink, media becomes conglomerated and celebrity fluff replaces news, it's becoming difficult for journalists to support themselves through reporting.
Almost 50 years after the 1965 passage of the Voting Rights Act, ballot access is still being effectively denied to many Americans. Particularly, and not coincidentally, to Latinos, African Americans and Native Americans—those who have the most to gain from a change in the status quo.
In our July cover story, "The Missing Native Vote," Stephanie Woodard investigates why Native Americans from three Montana reservations are suing their local counties and the state over alleged violations of the Voting Rights Act.
As Woodard reports, many Montana Natives have to drive more than 150 miles round trip to cast an absentee ballot or register to vote. She writes, "The distance between reservations and county courthouses isn't just an inconvenience; for many Native Americans, that distance can mean the difference between voting and not voting."
In their lawsuit, the Indians are asking that their counties and the state provide Montana's Native people with the same access to easy voter registration and absentee voting enjoyed by the mostly white residents of the county seats. The case, Wandering Medicine v. McCulloch, "has the potential to transform minority voting access," civil rights leader OJ Semans, a member of the Rosebud Sioux of neighboring South Dakota, tells Woodard.
The stakes are not small. Native Americans potentially have the power to decide state-wide elections in Montana, South Dakota and Alaska. All three states feature a critical Senate race in November.
The months of work that this story entailed, including a five-day trip to the Fort Belknap Indian Reservation, was made possible by a new In These Times initiative: the Leonard C. Goodman Institute for Investigative Reporting. Woodard's is the first article funded by the institute, which was established with a grant from Goodman, a Chicago attorney and author of the In These Times' Public Defender column.
As newsroom budgets shrink, media becomes conglomerated and celebrity fluff replaces news, it's becoming difficult for journalists to support themselves through reporting—especially those muckrakers interested in pursuing stories that serve the public interest, rather than the bottom line.
In the years ahead, the Leonard C. Goodman Institute will provide financial and editorial support to journalists undertaking major investigative reporting projects that align with In These Times' mission of advancing democracy and economic justice, and informing movements for a more humane world.
Since its founding in 1976, In These Times has been an unapologetically progressive and independent voice in a media that is dominated by corporate interests. Inspired by a line of forebears such as Ida B. Wells, Ida Tarbell and Lincoln Steffens, whose reporting helped usher in reforms like women's suffrage, an eight-hour workday and an end to child labor, In These Times is committed to its founding belief that, working together, an independent press and an informed public can create change.
"Journalism isn't about simply putting a microphone in the face of someone in power," says Goodman. "It's become apparent that it's often the journalists closest to power who get the story the most wrong. This fund is intended to support independent journalists willing to dig for the real story."

Joel Bleifuss
Joel Bleifuss, a former director of the Peace Studies Program at the University of Missouri-Columbia, is the editor & publisher of In These Times, where he has worked since October 1986.
View Comments