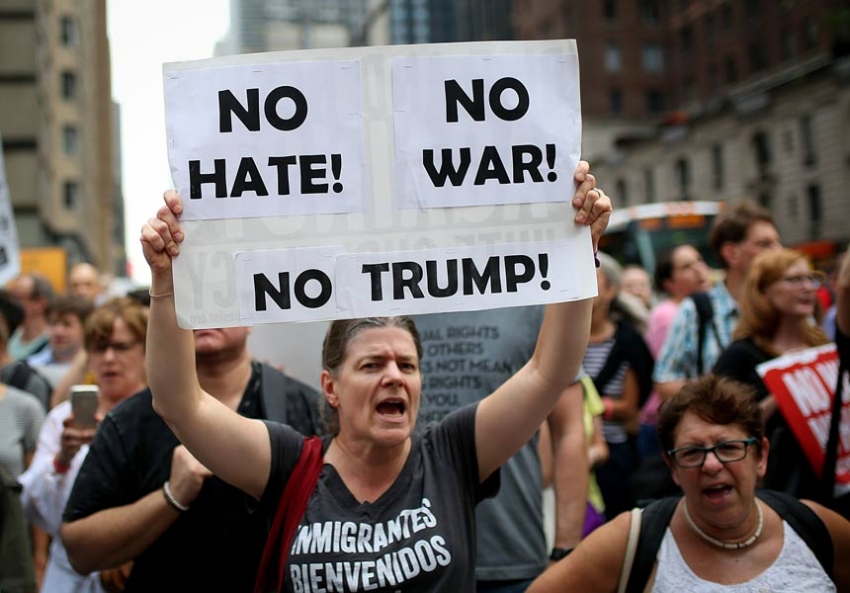 Features » October 5, 2017
The U.S. Is Bombing at Least Six Countries. How Can the Anti-War Movement Step Up?
A discussion on the future of peace organizing.
---
Help In These Times Continue Publishing
Progressive journalism is needed now more than ever, and In These Times needs you.
Like many nonprofits, we expect In These Times to struggle financially as a result of this crisis. But in a moment like this, we can't afford to scale back or be silent, not when so much is at stake. If it is within your means, please consider making an emergency donation to help fund our coverage during this critical time.
Phyllis Bennis, Vijay Prashad and Ali Issa
Phyllis Bennis is a fellow of the Institute for Policy Studies. Her books include Understanding ISIS and the New Global War on Terror: A Primer. Vijay Prashad teaches history and international studies at Trinity College, and is chief editor of LeftWord Books. Ali Issa is national field organizer for the War Resisters League, and author of Against All Odds: Voices of Popular Struggle in Iraq.
View Comments