Duly Noted
Thursday, May 16, 2013 • 2:42 pm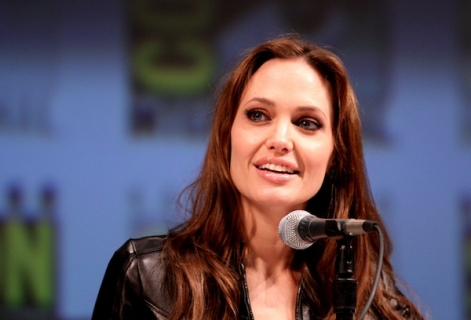 5 comments ·
Tuesday, Apr 30, 2013 • 2:25 pm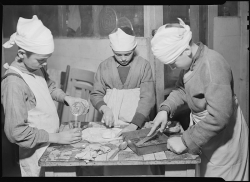 Food writer Michael Pollan is an evangelist for home cooking as path to healthy eating and food justice. In some of his bestselling books, Pollan criticizes feminists for the decline of home cooking in America.
Salon ran an excerpt from Emily Matchar's new book, Homeward Bound: Why Women are Embracing the New Domesticity, under the headline "Is Michael Pollan a Sexist Pig?"
The interesting part of the lengthy excerpt can be compressed into a single sentence: Male industrialists drove the convenience food revolution and subverted home cooking before feminism ever got off the ground. The rest is verbiage that has almost nothing to do with Michael Pollan. If you want a blow-by-blow description of how male food barons and advertising executives undermined home cooking and sold Americans on convenience, check out Michael Moss's "Salt, Sugar, Fat."
Matchar defines "new domesticity," as a social movement fascinated with "reviving 'lost' domestic arts like canning, bread-baking, knitting, chicken-raising, etc." The excerpt in Salon is from a chapter called "Cupcake Feminists, Hipster Jam Canners, and "Femivores": The New DIY Food Culture."
MORE »
2 comments ·
Saturday, Apr 27, 2013 • 2:43 pm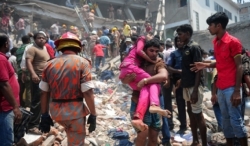 Over 300 Bangladeshis were crushed to death in the ruins of their high-rise factory and Slate's Matt Yglesias is annoyed. He's not annoyed that 300 people were crushed to death, he's annoyed that seemingly "the entire Internet" is complaining about a post he wrote while bodies were still being pulled from the rubble, arguing that the status quo is just fine because Bangladeshis are making a rational economic calculus:
Bangladesh is a lot poorer than the United States, and there are very good reasons for Bangladeshi people to make different choices in this regard than Americans. That's true whether you're talking about an individual calculus or a collective calculus. Safety rules that are appropriate for the United States would be unnecessarily immiserating in much poorer Bangladesh.
Yglesias summed up the gist of his argument in a tweet, "Foreign factories should be more dangerous than American factories." In a follow-up post, Yglesias issued an apology of sorts, but only after spending several lines grousing about how annoyed he was that meanies of the Internet made him correct his mistake.
Yglesias's argument was based on an implicit false premise and a bizarre hypothetical.
MORE »
32 comments ·
Wednesday, Apr 17, 2013 • 10:38 am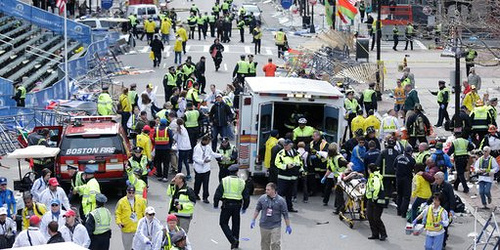 When I heard that explosions had torn through the finish line at the Boston Marathon, my first thought was, "Is Dr. Cullen OK?" Dr. Cullen is my family doctor, a brilliant and compassionate physician who has cared for my family for three generations. She's also an avid distance runner. When I heard the news about Boston, I dimly remembered that she and her husband were running the Boston Marathon this year. I messaged her on Facebook and found out that she'd crossed the finish line 5 minutes before the bomb went off.
I lived in Boston for three years, a few blocks from the finish line. I recognize the blood-smeared blocks in the news photos. I still have friends in the city. My boyfriend's got a gig there next week. Like so many others, I've been feeling shock, rage and even a tinge of irrational guilt that my loved ones are okay while others lost their limbs and even their lives.
One thing I don't feel is fear.
MORE »
14 comments ·
Saturday, Apr 13, 2013 • 11:41 am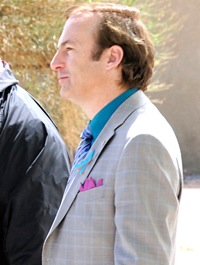 "You don't want a criminal lawyer. You want a criminal lawyer," small-time hood Jesse Pinkman explained to his meth cooking partner Walter White in Season 2 of Breaking Bad. That's where the delightfully shameless Saul Goodman, played by Bob Odenkirk, steps into crime show history.
Saul Goodman may get his own spin-off show after Breaking Bad runs its final 8 episodes this summer. Deadline.com reports that creator Vince Gilligan and writer-producer Peter Gould are exploring the possibility of a Saul-centered comedy, in either an hour-long or half-hour format.
MORE »
5 comments ·
Sunday, Apr 7, 2013 • 8:32 pm
Filmmaker Errol Morris has been called the thinking man's detective. He is revered for his meticulous attention to detail and his willingness to go where the evidence takes him. Morris is famous for getting an innocent man off death row by exposing his wrongful conviction in the documentary Thin Blue Line. In Standard Operating Procedure, Morris chronicled torture at Abu Ghraib in the words of the torturers.
Morris's latest cause is Jeffrey MacDonald, the onetime Green Beret doctor convicted of murdering his pregnant wife and his two young daughters in 1970. MacDonald claims that a marauding band of hippies burst into his apartment and killed his family. In his new book, Wilderness of Error, Morris argues that MacDonald might be innocent.
In a recent interview with the Atlantic, Morris went much further, asserting that MacDonald is definitely innocent.
MORE »
0 comments ·
Wednesday, Mar 27, 2013 • 10:20 am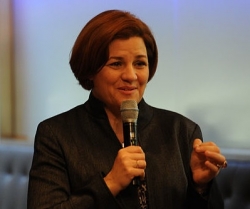 The web is buzzing about Monday's New York Times profile of Democratic mayoral frontrunner Christine Quinn, which depicts the City Council Speaker as a bare-knuckle political brawler and an "old-fashioned scream[er]."
Some readers found the profile sexist. "This story would never have been written if Christine Quinn was a man," Tweeted Rosie Grey of Buzzfeed.
Actually, it probably would have been. In 2008, the Times did a profile of Bloomberg that seemed to have been cut with the same cookie cutter as the Quinn piece. The gist was that the mayor was even-tempered in public and a bully behind closed doors:
MORE »
0 comments ·
Wednesday, Feb 20, 2013 • 5:36 pm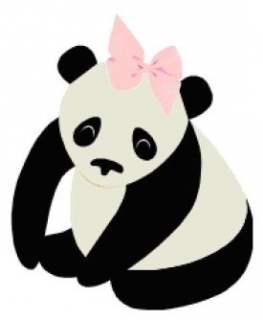 British novelist Hilary Mantel has been denounced by everyone from Prime Minister David Cameron to the Daily Mail for her criticisms of Kate Middleton's public persona in the London Review of Books. In her essay, "Royal Bodies," Mantel complains that Middleton "seems to have been selected for her role of princess because she was irreproachable: as painfully thin as anyone could wish, without quirks, without oddities, without the risk of the emergence of character." Middleton's job is to be pretty, charming, and fertile—and nothing else. Taken as a critique of palace PR, Mantel's point is unassailable.
MORE »
2 comments ·
Thursday, Jan 24, 2013 • 12:05 pm
To mark the 40th Anniversary of Roe v. Wade, the New York Times' parenting blog ran an essay frome a self-proclaimed "pro-choice" "nice mommie" who is silently judging her friends for having abortions.
Christina Loccke can no longer bring herself to support her friends who are having abortions because she wants another baby:
But something changed once I became a mother. Pregnancy went from Scarlet Letter to Holy Grail — something deeply desired and no longer feared. Abortions seemed more something in a campaign platform. What felt most real was the fact that my husband and I wanted another child.
This is a total non sequitur. If she's pro-choice, she should understand the choice part. She wants another baby, and some of her friends don't. It's all good. I'm sure she expects her her friends who are terminating to be happy for her when she gets pregnant. No doubt they will be, because they're her friends and they want her to have what she wants, not necessarily what they want for themselves.
Perhaps aware of the weakness of her argument, Loccke tries to convince us that other women share her bizarre emotional response:
Somehow, motherhood had slyly changed us. We went from basking in the rights that feminism had afforded us to silently pledging never to exercise them. Nice mommies don't talk about abortion — it is relegated to the dark and dirty corners of our conscious, only to emerge favorably in the voting booth. Yes, we believe in a woman's right to choose. No, we don't actually believe she should use it in the face of women choosing to have their children. This is the feminist mother's greatest taboo.
She should speak for herself. If nice mommies don't talk about abortion, how does she know what her friends think?
MORE »
5 comments ·
Tuesday, Jan 15, 2013 • 2:13 pm
A kindly man who sheltered Sandy Hook students in his home after the Newtown massacre is being harassed by "truthers" who believe he's part of a government conspiracy to cover up the fact that the shooting never happened.
Words fail me.
MORE »
8 comments ·