Duly Noted
Friday Aug 3, 2012 11:16 am
Jonah Lehrer Always Cut Corners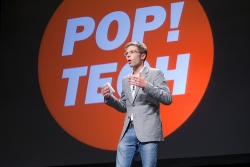 Science journalist Seth Mnookin knows from personal experience that disgraced former New Yorker writer Jonah Lehrer is a slap-dash journalist of long standing.
Mnookin discovered that Lehrer fabricated a single quote from two separate passages in Leon Festinger's classic case study of cognitive dissonance, "When Prophecy Fails," for a 2010 Wired blog post. Manufacturing Bob Dylan quotes wasn't an isolated incident.
Since Monday, I've spoken with about a dozen people who know Lehrer in one capacity or another. A theory that several have raised is that when the 2008 publication of How We Decide made Lehrer a superstar — with Colbert Report appearances, huge speaking fee paydays, and bylines in the country's top glossy magazines and newspapers — he became overwhelmed and started to cut corners. But the simultaneously pervasive and picayune journalistic misconduct cited above — and remember, that's all in a single blog post that's roughly half as long as the one you're reading — doesn't illustrate sloppiness or corner-cutting. It illustrates a writer with a remarkable arrogance: The arrogance to believe that he has the right to rejigger reality to make things a little punchier, or a little neater, or a little easier for himself. This is not the work of someone who lost his way; it's the work of someone who didn't have a compass to begin with.
I'm truly baffled by journalists who express sorrow over Lehrer's downfall. Guys like him make the job more difficult for the rest of us.
4 comments ·