Duly Noted
Tuesday Dec 18, 2012 1:01 pm
Romney Campaign Gouged the Press for Massage Party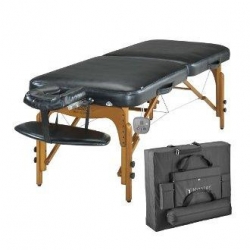 I'm not sure what's funnier, that the Romney campaign had a massage tables for the press, or that they charged $745 dollars a head to attend the event:
As BuzzFeed reported last week, each reporter was charged $812 on October 11 for a single meal and a spot in a rented "holding place," a spot for the press to wait before the next event. The letter cites similar charges of "$461 for a meal and hold the next day; $345 for food and hold Oct. 30." The Romney campaign also billed news outlets $745 per reporter for a "viewing party," which included massage tables and fresh cut flowers, during the first vice-presidential debate.
What kind of massage do you get for $745?
Thankfully, there was no happy ending for the Romney campaign.
1 comments ·