Bill Hillsman makes television campaign ads that make news. His 1990 ad for Paul Wellstone's Senate bid played off the idea that the Minnesota Democrat didn't have the cash to run an expensive media campaign. Wellstone was pictured talking really fast, to get as many ideas as possible into his expensive TV time slot. That ad won a Clio, the Oscar of the advertising industry.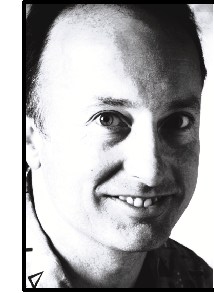 Bill Hillsman
This year Hillsman, the CEO and chief creative officer of North Woods Advertising in Minneapolis, was back in the news with a spot for Ralph Nader that spoofed the series of Mastercard ads. Mastercard unsuccessfully tried to sue, the media picked up the story, and Jay Leno ran part of the ad on The Tonight Show. That exposure: priceless.
"The point of the Mastercard ad is that there are some things money can't buy," Hillsman says. "We felt it was ripe for parody because certainly politicians think that everything can be bought, and special interest groups believe anything can be bought. And here we have Ralph Nader, who is perhaps the one candidate who can't be bought, the one candidate who has actually done something for people in his life and who, despite his rhetorical flaws and his demeanor, is actually inspiring a group of people to vote for someone other than a 'Dimocrat' or a Republican."
A Chicago native and anti-war protester in the '60s, Hillsman grew disaffected with politics after George McGovern's defeat in 1972 and entered the world of advertising. In 1984, Hillsman's interest in politics returned when he noticed that the Reagan campaign had hired some of the most creative advertising minds in the nation. "The 'Morning Again In America' ad was much better and different than the usual claptrap," he says.