If a judge has his way, 22-year-old Jeffrey Michael Luers will spend the next 23 years of his life behind bars for a crime in which no one was injured.
On June 16, 2000, three pickup trucks were destroyed in a fire at Eugene's Romania Chevrolet dealership, causing $40,000 in damage. Luers (known as "Free" in the forest activist community) and Craig Andrew "Critter" Marshall were accused of arson. Marshall accepted a plea bargain for a five-and-a-half year sentence; Luers went to trial and was convicted, drawing a sentence that could imprison him for longer than he has been alive. Lane County Deputy District Attorney Kent Mortimore--who called Luers a "terrorist"--told local media that "our philosophy is that people in this community have a right to be safe, and have a right for their property to be safe."
But many observers see a deeper message for the radicals in Eugene and surrounding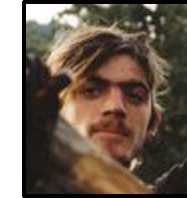 Jeffrey Micahel "Free" Leurs

areas: If you're caught committing a crime, you'll get a far stiffer sentence than other citizens. That's especially true if you're a self-declared anarchist like Luers. But even many who shudder at property destruction are aghast at a sentence that outpaces those routinely granted to violent criminals (according to Justice Department figures, the average sentence for rape is 67 months). "I think most people are disgusted with the sentence, and most people understand that he's serving that amount of time because he's an anarchist," says Shelley Cater, who is organizing support for Luers and Marshall. Cater sees the sentence as a message that "anarchism will not be tolerated in our city, and this is the way it will be dealt with."

On June 11, Circuit Court Judge Lyle Velure rendered a guilty verdict for Luers on multiple charges--including arson, criminal mischief and making and possessing a destructive device. Luers was alleged to have made and set the incendiary devices discovered at Romania Chevrolet, and to have attempted to set an empty gasoline tanker ablaze at a local oil company on May 26 of that year (the firebomb on the tanker, owned by Tyree Oil Co., did not ignite). Luers has admitted the former act while staunchly denying the latter.

According to Luers, he set the fire at Romania Chevrolet out of concern for the "irreversible damage" humans are inflicting on the planet while taking "every precaution" that no one would be injured in the fire. In a prepared statement read at his sentencing, Luers wrote: "I didn't do this for anarchy or because I'm anti-government. And I didn't do this because I enjoy property destruction. I don't. I did this because I'm frustrated that we are doing irreversible damage to our planet, our home."

For his part, Velure said he "never doubted" Luers' sincerity, and promised that the defendant would be sentenced based "solely on the severity of the crimes."

But Michael Dreiling, a sociology professor at the University of Oregon who studies social movements, says he has "no doubt" that there was an excessive sentence imposed because of Luers' political beliefs. "I don't think your standard arsonist would receive this type of sentencing," Dreiling says. "However, there are times for certain tactics--and there are times when those tactics are likely to fragment the left," reasoning that property destruction could alienate moderates. Beyond tactics, though, friends and supporters are thinking about the impact of the verdict on Luers and Marshall. Activists in Eugene ran through a gamut of emotions when the sentence was handed down, mostly shock. Cater compares it to getting a warning that someone is going to punch you in the stomach: You know it's coming, "but it still takes your breath away."

Attorney Brian Barnes, who represents Luers, says he plans to appeal the sentence. Marshall could qualify for Oregon's boot camp alternative sentencing program, which might allow him to be released in as few as two years.

That hasn't stemmed public outcry, though. As a recent letter to the Eugene Register-Guard noted, a drunk driver was found responsible for the death of another motorist just weeks before Luers' trial--and sentenced to less than half the jail time the anarchist was. The writer called this "a profoundly discouraging example of jurisprudence and our culture's priorities."