Thursday, Feb 13, 2014, 11:58 am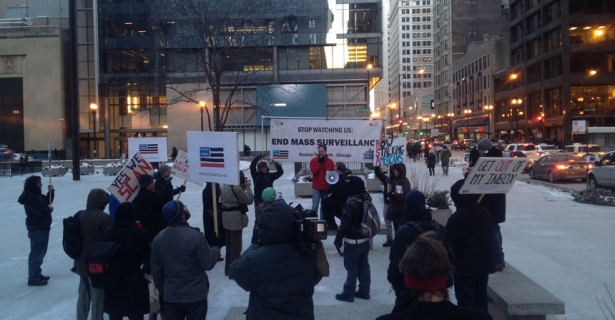 In an increasingly digital world, both government surveillance and the activism against it tend to happen primarily on the Internet. But Michael Paus thinks Americans still need to show up on the streets to take action. Paus is an organizer with Restore the Fourth Chicago, a chapter of a national non-partisan organization that works to end unconstitutional surveillance.
"We just want to show, on the streets of Chicago, an actual physical presence of what's going on," Paus told In These Times at a Tuesday evening rally and march against mass surveillance that drew dozens of people to the city's Richard Daley Plaza. Paus believes that concerned individuals need to assert their right to assemble because the NSA's metadata collection threatens the First Amendment, in addition to the Fourth Amendment. "We're doing this without a permit. We're just showing up here and we're asserting those rights," he said of Tuesday's action.
Tuesday's march in Chicago took aim at NSA surveillance as part of an international day of action called The Day We Fight Back. Over the course of the day, 6,000 websites—including Reddit, Tumblr, Upworthy, and Mozilla—hosted a banner urging users to contact their legislators and demand that they limit, rather than legalize, the NSA's surveillance. Events were scheduled in cities around the world, from Bogota, Colombia to Bluffdale, Utah.
Friday, Jan 31, 2014, 6:42 pm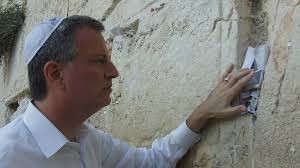 We are Jewish residents of New York who read, in the leaked transcript of your private speech to a meeting of AIPAC leaders, the following:
City Hall will always be open to AIPAC. When you need me to stand by you in Washington or anywhere, I will answer the call and I'll answer it happily 'cause that's my job.
We understand that the job of mayor of New York is a complex one that often calls for your participation on the international stage, and we would not presume to define your job for you. But we do know that the needs and concerns of many of your constituents—U.S. Jews like us among them—are not aligned with those of AIPAC, and that no, your job is not to do AIPAC's bidding when they call you to do so. AIPAC speaks for Israel's hard-line government and its right-wing supporters, and for them alone; it does not speak for us.
Friday, Jan 24, 2014, 4:15 pm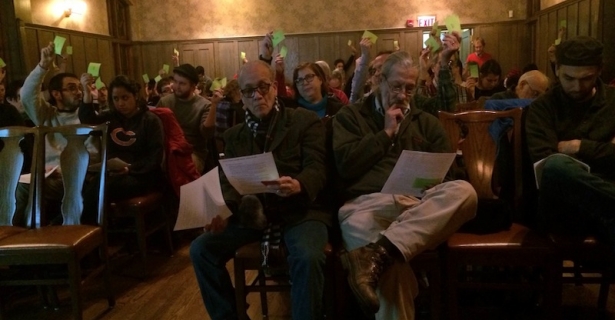 If a socialist can win an election in Seattle, why not Chicago? That was the spirit at the University of Illinois-Chicago's Jane Addams Hull House Museum on Wednesday night, where close to 100 Chicagoans gathered for the founding meeting of the Chicago Socialist Campaign.
Drawing on the example of Seattle's Kshama Sawant—who in November became the first socialist in recent memory elected to a city council—the campaign seeks to run a socialist candidate for alderman in Chicago's 2015 city council race. Activists also plan to use the electoral effort to amplify the demands of popular movements in Chicago, such as the call for a $15 minimum wage.
The January 22 meeting drew members of several socialist organizations—including Solidarity, Socialist Alternative and the International Socialist Organization—as well as members of community organizations and unions, such as Chicago Teachers Union, AFSCME and Service Employees International Union. Overall, the mood was hopeful. Shaun Harkin, a member of ISO, called the campaign "an exciting opportunity," and his sentiment appeared to be shared by an ebullient crowd.
Inspired by Sawant's victory, Chicago organizers first held an impromptu meeting last month to gauge interest in a similar effort in the Windy City. They emerged with a vision statement that calls for building a "people-centered" movement to "make real and lasting change" to the system.
Thursday, Jan 23, 2014, 1:21 pm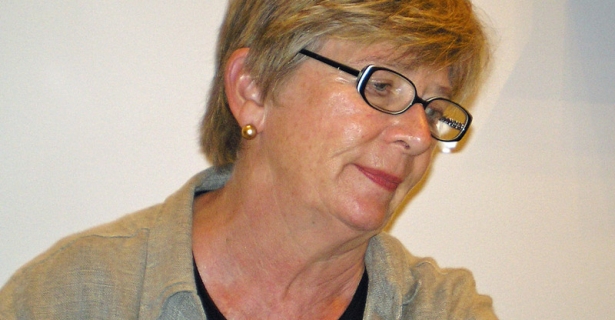 Back in August, writer and investigative journalist Barbara Ehrenreich spoke at a fundraiser to save the Lamont Street Collective, a cooperative living house that has existed for nearly 40 years in the traditionally mixed-income, mixed-race neighborhood of Mount Pleasant in Washington, D.C.
Mount Pleasant has long served as a lefty enclave in D.C.'s political scene. But its rich history is being threatened by a flood of rich Washingtonians moving into the neighborhood. As the Lamont Street Collective's landlords attempt to sell the house, the battle to save it has become emblematic of the neighborhood's broader resistance to gentrification. On August 15, Ehrenreich appeared at the event to show her solidarity. Amid demonstrating support for the co-op, Ehrenreich spoke about feminism, inequality and what she sees as the future of the progressive movement. Walker Bristol transcribed her remarks.
Thursday, Jan 23, 2014, 10:02 am
Melvyn Dubofsky's generally snarky comparison of my narrowly focused and matter-of-fact The Myth of Li​beral Ascendancy with Ira Katznelson's expansive and colorful Fear Itself distorts my work in several egregious ways.
Tuesday, Jan 7, 2014, 8:08 pm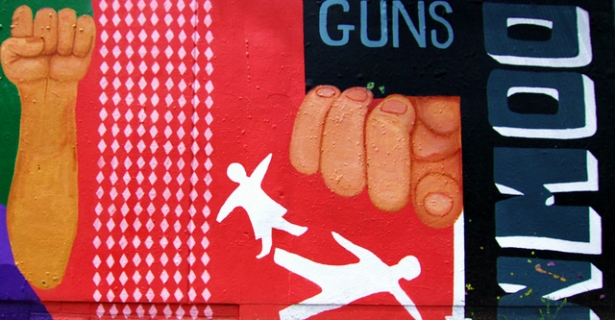 Someone alert Bill O'Reilly, Matt Drudge, Michelle Malkin and the rest of the right-wing media team that spent last year alternately belittling and hysterically hyping Chicago crime: their argument just fell apart.
Conservatives, led by O'Reilly, Drudge, and Malkin, callously used Chicago crime to attack President Obama and push back against his support for stronger gun laws. Pointing out that Obama's hometown is Chicago and his former chief of staff, Rahm Emanuel, is the city's mayor, they frequently highlighted the fact that the city struggled with well-publicized gang shootings despite some of the tightest laws in the country. The right tagged Chicago as a gun control test case and deemed it a miserable failure. (Fox contributor Katie Pavlich: "Slaughter in Gun Control Chicago").
Tuesday, Dec 10, 2013, 12:30 pm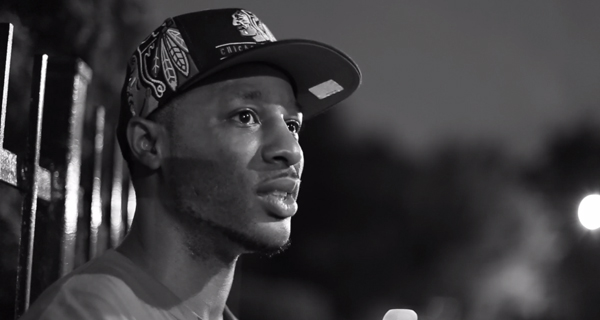 4,265 U.S. citizens have been killed in Chicago since 2001—2.5 times more than in the Afghanistan War zone.
So opens Will Robson-Scott's 13-minute documentary short "Chi Raq", a meditation on the violence and poverty that has wracked Chicago for years. Filmed in black and white, many of the lingering shots of the city and its inhabitants could stand alone as haunting portraits of a community left behind by politicians and half-hearted philanthropists.
Without the intrusion of any narrator, the subjects of "Chi Raq" stand before a camera—some with remorse, some with frustration or nihilism—to publicly address the danger prevalent on the streets of their neighborhoods. Through this intimacy, the viewer begins to see them as people whose narrative perspectives should be at the forefront of local policy-makers' discussions.
Wednesday, Oct 23, 2013, 5:00 am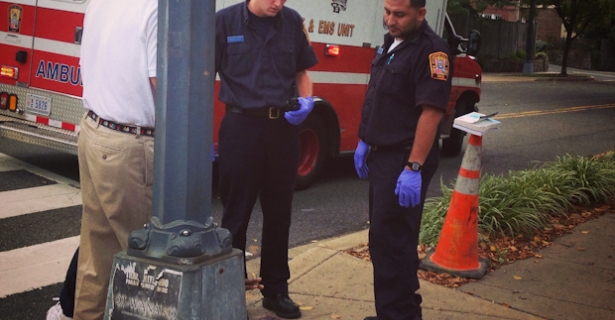 Earlier this month, a terrifying event occurred that made me wonder if I had been lying to myself about something important.
As a Jew, I've always prided myself on my family and people's traditions on being progressive about matters of race. Indeed, my father, a very dark-skinned Jew who was once called the n-word by a scab trying to break through a picket line in the 1980s, insisted that I attend the last high school in America still under federal integration order—Woodland Hills High School in Pittsburgh, Pa. There, I was schooled at a young age in the literature of Zora Neale Hurston, Ralph Ellison and James Baldwin.
In some ways, being around black culture saved me as I grew up struggling with depression. Heck, at my 10th birthday party, only black kids showed up. I was an awkward kid with Asperger's Syndrome who was intensely bullied, and it seemed when I was young that the members of the African-American community in our working-class Pittsburgh school were more accepting than my white classmates of a very weird Jew like me. It was like they knew what it was like to feel different from everyone else.
Eventually, as I got older and grew into elite circles of academia and intelligentsia, my circle of friends became dramatically whiter. Still, I always thought of myself as being a dedicated anti-racist. But discovering a black man having a heart attack a few weeks ago made me wonder if I had been lying to myself all along.
Thursday, Oct 10, 2013, 4:59 pm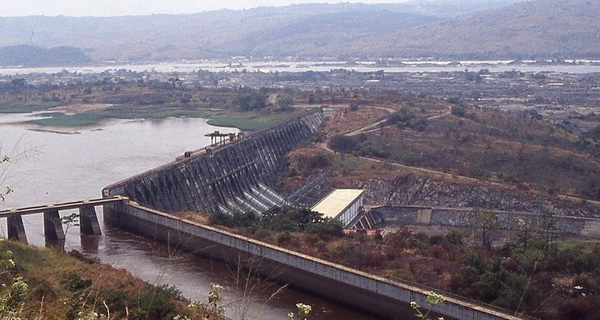 In the September issue of World Rivers Review, Peter Bosshard reports that the World Bank, that bastion of neoliberal development policy run by a U.S.-nominated president, has declared that it will again fund enormous dam construction projects in developing countries. The World Bank elected to forgo "nearly two decades of caution" to pour billions of dollars into a new generation of "mega-dams," concentrating on projects in the Congo, the Himalayas and the Zambezi Basin.
According to Bosshard, these mega-dams have proved disastrous in the past for the people and wildlife living around them. He points out:
Friday, Sep 20, 2013, 6:09 am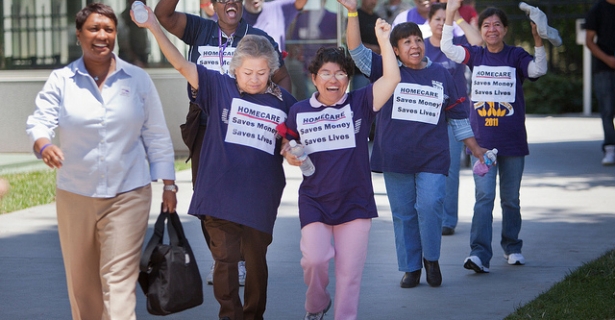 Nearly two million American workers will now be covered by federal minimum wage and overtime protections, thanks to a rule change announced by the U.S. Department of Labor on Tuesday. Home care workers, who provide in-home care for the elderly and disabled, often fill jobs like personal-aide, home-health aide or certified nursing assistant. Home care is a rapidly growing occupation, fueled by demand from an aging baby boomer generation that wants to keep living at home for longer. The Department of Labor estimates the number of workers in this industry will grow by almost 70 percent in the next decade.