Wednesday, Oct 23, 2013, 5:00 am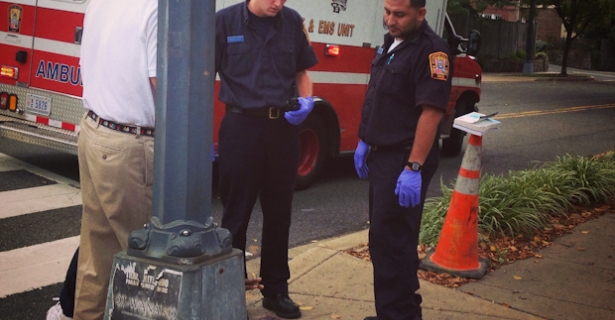 Earlier this month, a terrifying event occurred that made me wonder if I had been lying to myself about something important.
As a Jew, I've always prided myself on my family and people's traditions on being progressive about matters of race. Indeed, my father, a very dark-skinned Jew who was once called the n-word by a scab trying to break through a picket line in the 1980s, insisted that I attend the last high school in America still under federal integration order—Woodland Hills High School in Pittsburgh, Pa. There, I was schooled at a young age in the literature of Zora Neale Hurston, Ralph Ellison and James Baldwin.
In some ways, being around black culture saved me as I grew up struggling with depression. Heck, at my 10th birthday party, only black kids showed up. I was an awkward kid with Asperger's Syndrome who was intensely bullied, and it seemed when I was young that the members of the African-American community in our working-class Pittsburgh school were more accepting than my white classmates of a very weird Jew like me. It was like they knew what it was like to feel different from everyone else.
Eventually, as I got older and grew into elite circles of academia and intelligentsia, my circle of friends became dramatically whiter. Still, I always thought of myself as being a dedicated anti-racist. But discovering a black man having a heart attack a few weeks ago made me wonder if I had been lying to myself all along.
Thursday, Oct 10, 2013, 4:59 pm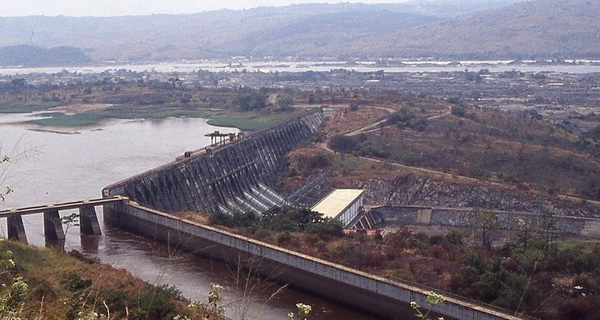 In the September issue of World Rivers Review, Peter Bosshard reports that the World Bank, that bastion of neoliberal development policy run by a U.S.-nominated president, has declared that it will again fund enormous dam construction projects in developing countries. The World Bank elected to forgo "nearly two decades of caution" to pour billions of dollars into a new generation of "mega-dams," concentrating on projects in the Congo, the Himalayas and the Zambezi Basin.
According to Bosshard, these mega-dams have proved disastrous in the past for the people and wildlife living around them. He points out:
Friday, Sep 20, 2013, 6:09 am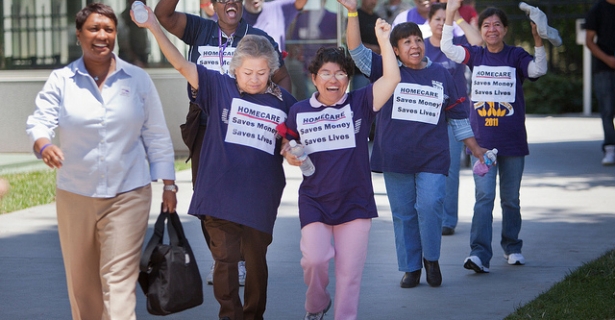 Nearly two million American workers will now be covered by federal minimum wage and overtime protections, thanks to a rule change announced by the U.S. Department of Labor on Tuesday. Home care workers, who provide in-home care for the elderly and disabled, often fill jobs like personal-aide, home-health aide or certified nursing assistant. Home care is a rapidly growing occupation, fueled by demand from an aging baby boomer generation that wants to keep living at home for longer. The Department of Labor estimates the number of workers in this industry will grow by almost 70 percent in the next decade.
Friday, Sep 13, 2013, 3:15 pm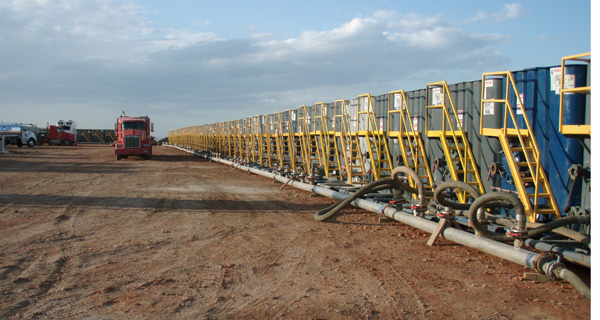 At Fair.org, Emily Masters
points out a possible conflict of interest
at the much-beloved-by-liberals Public Radio International (PRI) around the fracking reporting. Specifically, PRI's monthly program America Abroad Media, sponsored in part by ExxonMobile and Chevron,
spent an entire segment
expounding upon the benefits of fracking as a "bridge to the future."
From Fair.org:
Tuesday, Aug 13, 2013, 10:49 am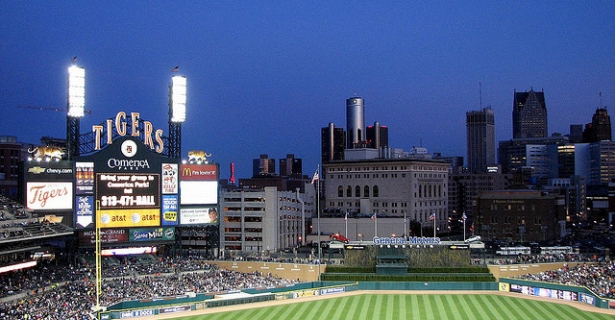 As eulogists across the country speculate on how much money bankrupt Detroit can make by selling off everything from Diego Rivera's famous mural of a socialist utopian auto industry to the original Howdy Doody doll, it appears that at least one part of the Motor City won't end up on the auction block: its hockey arena. In fact, it looks like "Hockeytown's" Red Wings—that is to say, billionaire owner Mike Ilitch, of Caesar's Pizza fame—will be the recipient of a brand new, $450 million sports arena, nearly half of which will be paid for publicly with tax dollars.
Tax dollars for a sports stadium? In bankrupt Detroit? That is some impressive fuzzy math indeed. Because if there's one thing that both progressives and free market conservatives have repeatedly agreed upon, it's that urban development through the tax-funded construction of privately-owned sports stadiums just doesn't work. And it won't this time around, either.
Tuesday, Aug 6, 2013, 4:56 pm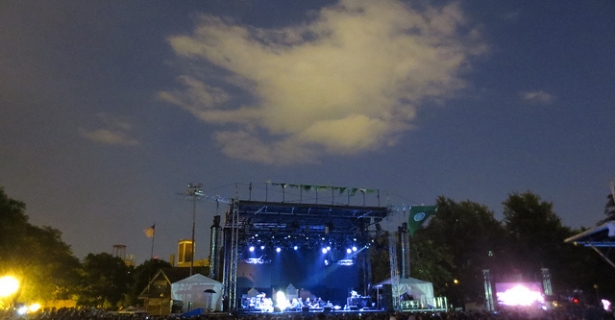 Plenty of ink has been spilled already reviewing the many outstanding (and some underwhelming) performances at this year's Pitchfork Music Festival (PMF). The weekend's hefty highlight reel included an amazing (but truncated) Friday night set from Bjork and the memorable Space Jam-era closer of "I Believe I Can Fly" from R. Kelly on Sunday. But while there was continuity in the talent and intrigue within the lineup, there were also some contradictions that beg highlighting, particularly concerning statements about the city and community where PMF takes place: Chicago.
As rain clouds took shape over Union Park on Saturday night, the much-beloved Scottish indie rock veterans Belle and Sebastian took the stage. After the previous night's violent storms drove headliner Bjork offstage partway through her performance, many rain-doused PMF attendees were happy just to be seeing a full set. But in between classics like "I'm a Cuckoo" and "Piazza, New York Catcher," singer Stuart Murdoch tested out some stage banter with the audience. While his initial comments were harmless enough, discussing his enjoyable time trying out Chicago's new bike sharing program, they soon turned cringe-worthy. Referencing Chicago's epidemic of gun violence, Murdoch quipped,"I hear there's been a lot of shootings recently," and then facetiously requested that the audience not shoot him.
For some, the comments came off as not just out-of-touch, but insensitive to those in the city who have had to deal directly with the damaging effects of gun violence. Local journalist and PMF attendee Micah Uetricht tweeted at Murdoch following Saturday's concert, asserting,"Belle and Sebastian's Pitchfork set was great, but the violence in Chicago's poorest neighborhoods isn't a joke." Others in the audience audibly booed the singer, though it was unclear whether he took notice.
It's easy to see why Mudoch lacks perspective on this issue: In his home country of Scotland, there are an average of 14 gun deaths per year. While he likely meant no harm in his comments, they did betray a lack of understanding of how deeply gun violence affects low-income neighborhoods of color in Chicago. So far this year, there have been 1,240 shooting victims in Chicago, the vast majority of them in the largely black and Latino neighborhoods in the city's south and west sides.
The next day's festivities included some remarks from the stage that touched on the same issue, but were worlds away from Murdoch's in tone and content. As part of Sunday's hip-hop and R&B-focused lineup, Atlanta-based rapper Killer Mike performed to a massive afternoon crowd. In between Mike's politically charged songs, he waxed on many issues, from his history as a community organizer to the inspiration he drew from Chicago activist Alice Mary Johnson. He dedicated songs, alternately, to Edward Snowden, Ronald Reagan and Martin Luther King, Jr. But it was when he addressed the tragic issue of gun violence in Chicago that his statements turned to personal, emotional appeals for the audience to help make positive change.
"I challenge you to do simple things," Mike implored the crowd. "Like get to know your neighbor, and have sympathy and empathy for other people. If you do those things, Chicago turns around, this country turns around, this world turns around."
Mike thereby illustrated a different side of what artists can do with their time onstage. Instead of belittling one of the issues looming over the community, he used his presence to inform the audience, and inspire them to take meaningful actions.
The contradiction underscores an important difference in how artists talk and relate to the communities where they're performing. Overall, this year's PMF featured a greater diversity of acts than in previous years, and included a number of Chicago-based artists such as rapper Tree and veteran footwork DJ Rashad. Hopefully, if this trend continues into future Pitchfork fests, the sense of community cultivated both within the festival—and with the host city—will only deepen.
Wednesday, Jul 24, 2013, 12:01 pm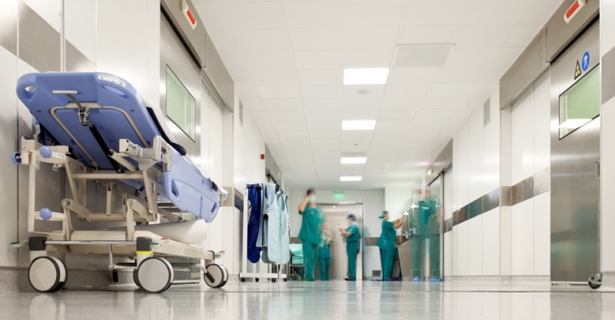 If there is one problem that symbolizes the ongoing national healthcare emergency, it is the rampant price gouging that continues to push too many Americans out of access to care and into financial ruin.
Not only is the problem not solved by the Affordable Care Act, but it is a likely reason many will continue to demand more effective reform, such as expanding and extending Medicare to cover everyone.
As Time recently reported, predatory pricing happens almost everywhere in healthcare—particularly by insurance companies, outpatient clinics, drug companies and medical suppliers.
Thursday, Jul 18, 2013, 1:05 pm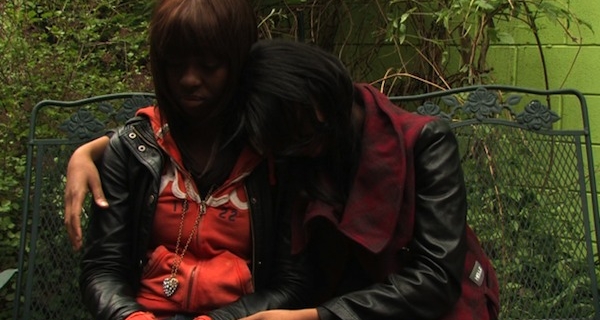 Brittany Douglas was 11 when her mother was shot and killed in front of her home in Chicago's North Lawndale neighborhood in 2005. Now 19, Douglas still feels the reverberations of her mother's murder, and she says she's doing what she can to keep the moments of quiet panic she experiences every day under control. Douglas' short film After The Bullet, which premiered last month at Chicago's Columbia College, is a small part of that process.
At just over 19 minutes, After The Bullet offers a glimpse into the lives of Douglas and her friend Diamond Johnson, who also lost her mother to gun violence in 2005, as they prepare to graduate from high school without mothers. Community TV Network (CTVN) produced the film from its Bucktown-based studio, where the organization works to enable young people from some of the city's poorest neighborhoods to express themselves through film.
It's clear that making After the Bullet was an enormous act of courage for Douglas. During the film's premiere, Douglas left the theater briefly, unable to stomach watching the scene in which she tells the story of her mother's murder in graphic detail. She describes being awakened by gunshots and running outside to find her mother lying at the bottom of the porch steps. As they waited two hours for the ambulance to arrive, Douglas says, her mother urged her to go back inside, while police looked on.
Douglas was inspired to make the film, one of several she's made with CTVN, after watching The Interrupters, a documentary that follows three Chicagoans working to "interrupt" the city's pervasive gun violence, drawing from their own violent pasts. Douglas said their courage compelled her to tell her story of the aftermath of the very violence its subjects work to disrupt.
Douglas spoke with In These Times about the film.
Tuesday, Jul 16, 2013, 5:51 pm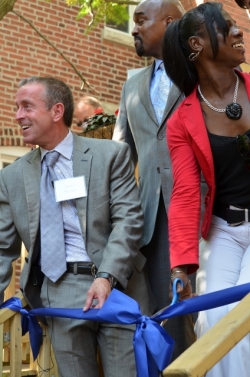 Monday morning marked the official opening of a unique transgender services facility in North Chicago.
Touted as the first of its kind in the nation, the TransLife Center (TLC) will offer a range of programs, including legal counsel, employment services and housing to the transgender community. The TLC is a project of the Chicago House and Social Service Agency, an outreach nonprofit that focuses on providing supportive services to the LBGT community and people with HIV and AIDS.
Through a combination of donations and government grants, Chicago House renovated its four-story AIDS hospice building into the new center, which includes nine bedrooms, large bathrooms and computers.
Monday, Jul 15, 2013, 7:21 pm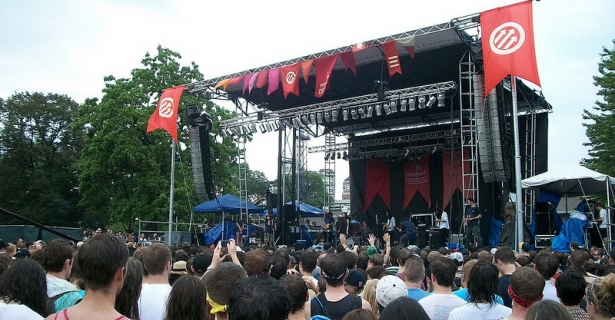 It's mid-July and if you're an independent music fan and concertgoer in Chicago, you probably know what that means—the Pitchfork Music Festival (PMF) is rolling into town. Now entering its eighth official year (the festival went by the title Intonation Music Fest in 2005), this PMF promises to be the most eclectic yet. Whether you are primarily a fan of indie rock, 90's R&B revivalism, sludge metal, post-punk, hip-hop, electronic body music or just 90's bands—this lineup has got you covered.
So, why has the renowned indie rock festival come to call Chicago its home? Alongside the homegrown music, art and food-centric fests on offer in the Windy City, Pitchfork offers something that many mega-festivals do not: a concert that's affordable and accessible to many Chicagoans. It also reflects the media empire's unique role in the city's recent musical history.