Monday, Feb 6, 2012, 2:22 pm
Study: Actually, Poor Families Are Cooking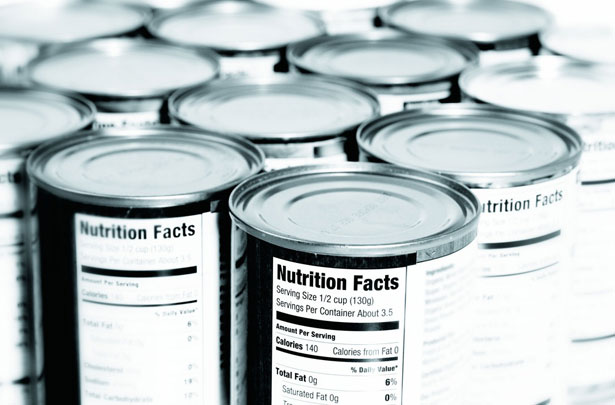 A common, condescending position on hunger and malnutrition in the U.S. holds that poor families simply need to learn the value of cooking and eating healthfully. A new survey from anti-childhood hunger organization Share Our Strength flies in the face of some of these assumptions, as Daniel Meyer of The New York Times pointed out. The survey, "A Report on Low-Income Families' Efforts to Plan, Shop for and Cook Healthy Meals," concluded that eating healthy is a priority for most low-income families and 8 out of 10 families cook at home at least five times per week.
And yet, this story may still leave a bad taste in your mouth, considering that the survey was funded by ConAgra Foods--purveyor of Slim Jims and frozen dinners like Kid Cuisine.
The survey was conducted by Share Our Strength's Cooking Matters program, which teaches techniques for, and the benefits of, healthy family meals. According to their website, Share Our Strength donated $500,000 in grants in 2010 to provide summer meals to children and helped 100,000 individuals at risk of hunger "get more from their food resources." One of the organization's largest sponsors is the ConAgra Foods Foundation, the philanthropic branch of the corporation.
The survey polled 1,500 low to middle-income families across the country, yet "low income" was defined as less than $42,000 and "middle income" as less than $60,000. Families below the poverty line arguably would have different food habits.
Even so, the report acknowledges that the high cost of healthy foods is a major barrier for many families. The survey found that while 64 percent of families are satisfied with healthy grocery items available to them, only 30 percent are satisfied with the price.
So how is it that healthy food becomes more available to poor families? Probably not through the involvement of packaged food companies' involvement in hunger and nutrition policy. ConAgra's ostensible commitment to ending childhood hunger is undermined by its track record of opposing policies that would actually make healthy food more accessible to children. ConAgra, as well as manufacturers Sodexo and Aramark, were against new rules proposed by the Agriculture Department that would have set maximum calories for school meals, limited trans fats and required more fruits and veggies. Kids might just throw the food away and unnecessarily raise the cost, they claimed.
Outside of the school lunchroom, however, the company has peddled health-consciousness to the tune of hefty profits--sometimes falsely. A class action lawsuit was filed against ConAgra last year over the company's claim that their Wesson brand cooking oils were "all-natural." The oils are actually made from genetically modified organisms, which by definition have been altered in a way that is not "natural." Food safety advocates have argued against genetically modified foods for years, including The Center for Food Safety. As Tom Philpott in Mother Jones argues, the safety of GMOs is yet largely unknown--the few independent research studies that manage to get funding find that GMOs have adverse health effects, such as liver and kidney deterioration in rats after 90 days of eating genetically engineered corn.
ConAgra was also criticized by food bloggers in September 2011 for what they claimed was a deceitful marketing ploy for the company's frozen dinners. The bloggers thought they were going to be served food by Chef George Duran, but what they got was Three Meat and Four Cheese Lasagna by Marie Callender's, a ConAgra brand. FoodMayhem writer Lon Binder and Cindy Zhu of Chubby Chinese Girl told The New York Times that before the meal they were criticizing foods with artificial ingredients. The lasagna served contains sodium nitrate, BHA, BHT, disodium inosinate and disodium guanylate.
Last year, food companies successfully lobbied Congress to define pizza as a "vegetable" in national school lunch standards. Their deepening involvement in the dialogue around nutrition and food justice should be viewed with skepticism, at best.
Alyssa Meza
Alyssa Meza is a Winter 2012 In These Times editorial intern
View Comments