Friday, Mar 14, 2014, 12:21 pm
Radical Justice and Radical Jesus, Coming to a Comic Book Store Near You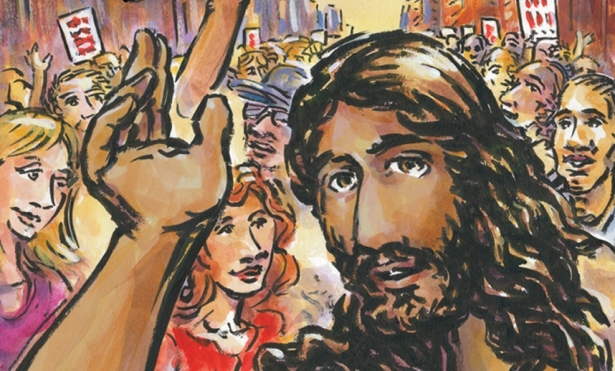 A comic book might be the last place you'd expect to find Jesus. But a recent book edited by Paul Buhle provides just that opportunity, albeit not the Jesus you'd recognize from right-wing Christian depictions. Using vivid imagery and lively storytelling, Radical Jesus: A Graphic History of Faith rediscovers Jesus as a radical leftist thinker. The authors and artists trace the long history of change-makers inspired by Jesus' teachings of peace, justice and equality, moving from biblical times to the 16th-century Radical Reformation to modern-day movements like civil rights.
The excerpt below, written by Dave Wagner and illustrated by Gary and Laura Dumm, recounts the fleeting peace forged by Pennsylvania Quakers and the Delaware tribe in the 17th century. Although the peace eventually disintegrated, Radical Jesus paints a rare picture of a diverse society based on mutual respect and interdependence.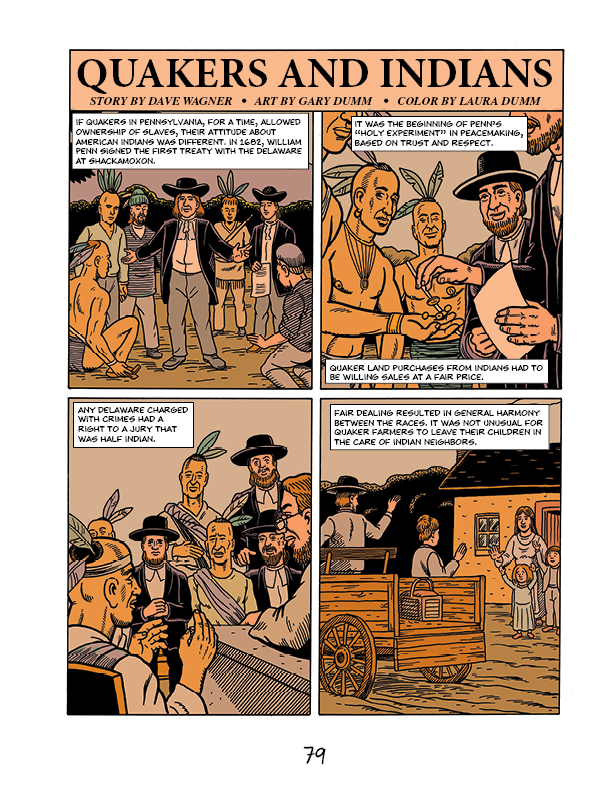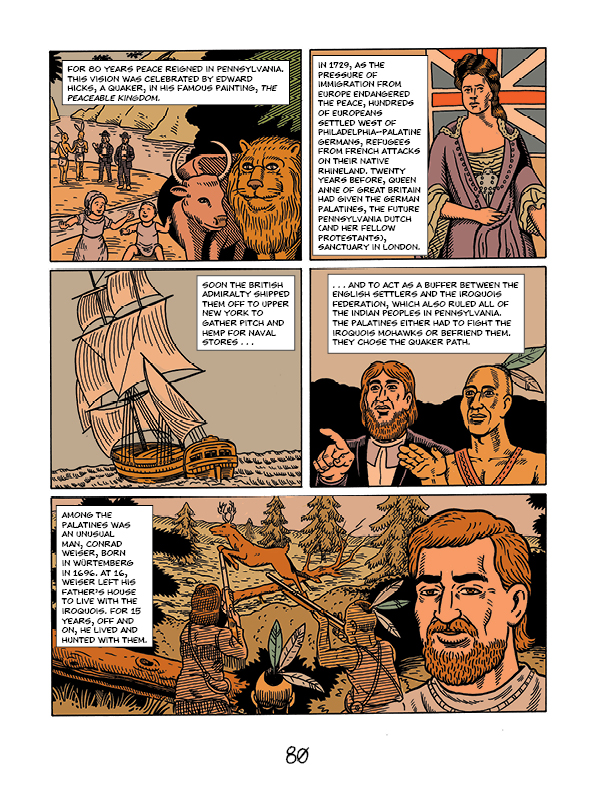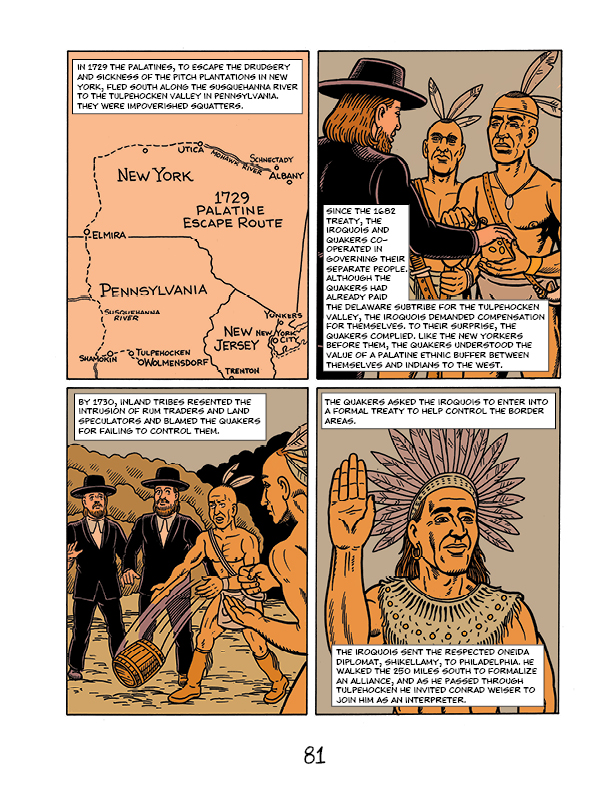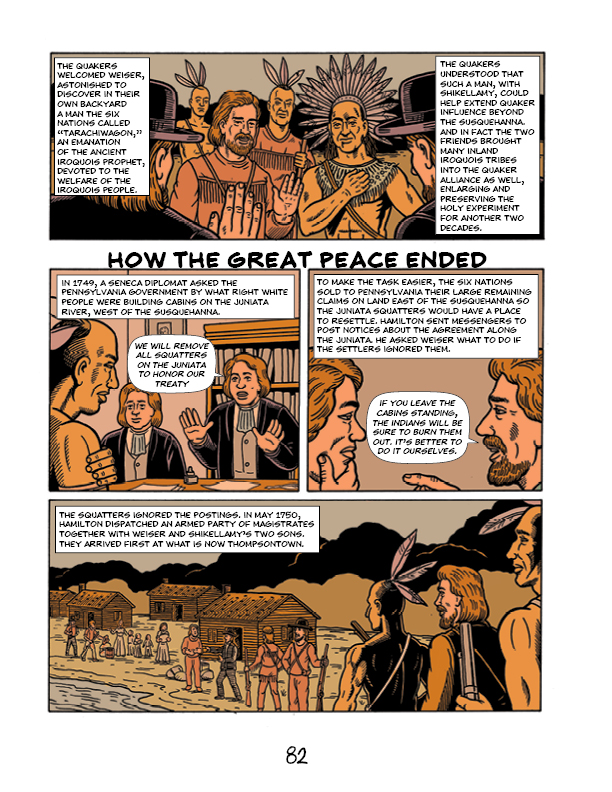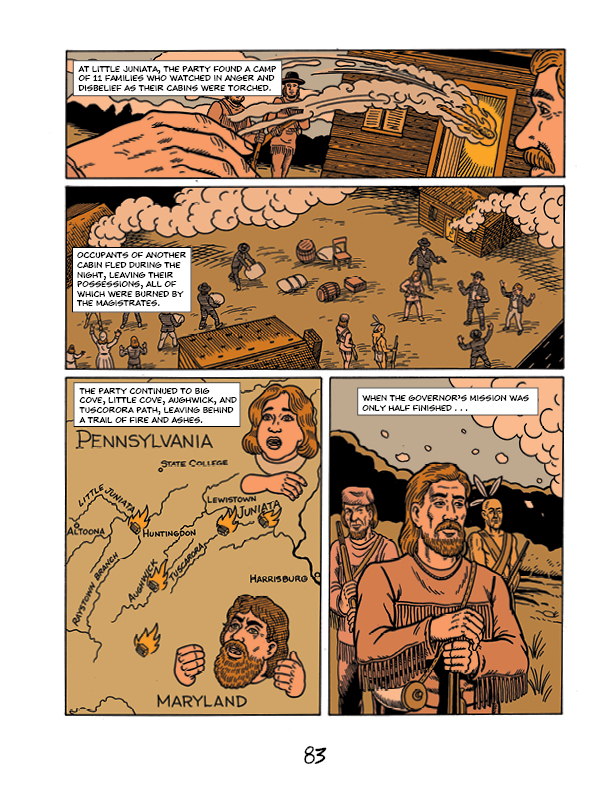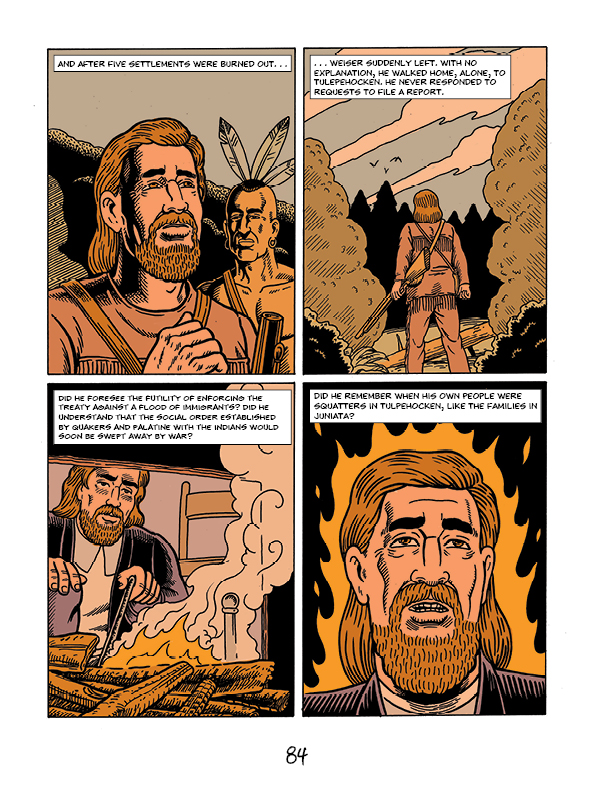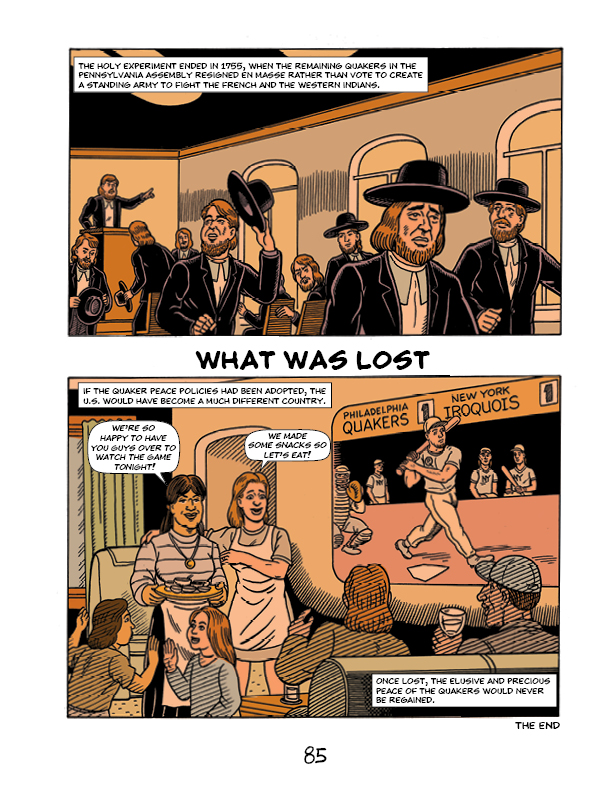 From Radical Jesus: A Graphic History of Faith by Paul Buhle. Illustrated by Sabrina Jones, Gary Dumm and Nick Thorkelson. Copyright 2013 by Herald Press, Harrisonburg, VA. Reprinted by permission.
More by Sarah Berlin
View Comments