Tuesday, Aug 12, 2014, 3:31 pm · By George Lavender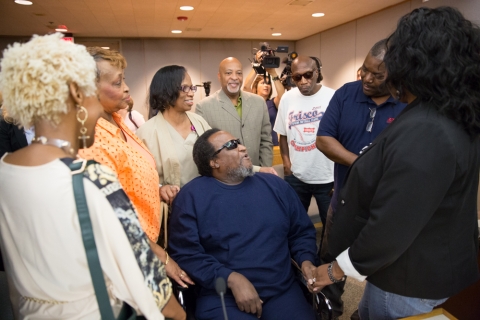 The answer is: We don't know.
"The great majority of people convicted of criminal offenses are guilty," says Samuel Gross, editor of the National Registry of Exonerations and a law professor at the University of Michigan, "but the great majority are not everyone."
This year the National Registry of Exonerations, the only body tracking exonerations nationally, has already recorded more than 50 cases in which "a person who has been convicted of a crime is officially cleared based on new evidence of innocence." The interactive list ranges from people in prison for a matter of years to some incarcerated for decades and shows a steady rise in the number of recorded exonerations over the last two decades.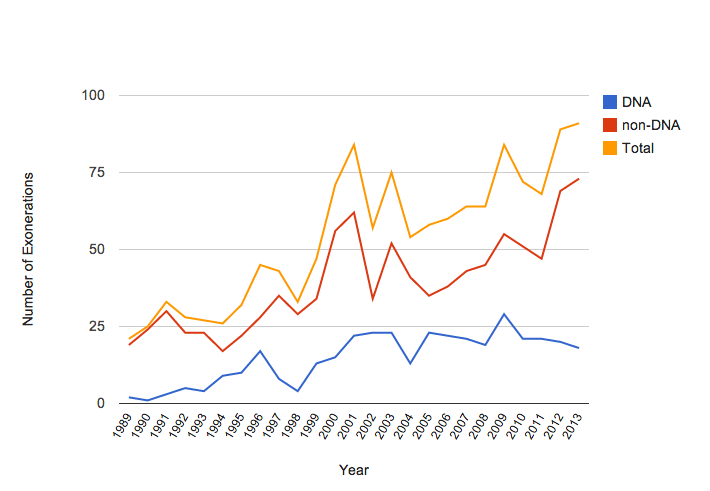 As reported here at The Prison Complex, there have been a string of high-profile exoneration cases this year.
Just last month Michael Phillips took a step towards clearing his name having previously been convicted in the 1990 rape of a 16 year-old girl in Dallas, Texas. His exoneration was highly unusual because it took place as the result of a review by the prosecutor's office, not because of legal action on Phillips' behalf. As the Washington Post reports, Phillips even plead guilty to the original crime.
Phillips pleaded guilty because, he said later, his attorney told him that as a black man who had been accused of raping a white teenager, he should try to avoid a jury trial. He went to prison for a dozen years and, after his release, spent another six months in jail after failing to register as a sex offender. Continue reading...
Exonerations can offer a limited insight into the wider issue of wrongful convictions. The National Registry of Exonerations currently lists 1,409 cases. According to Gross his team have got better at tracking the number of exonerations, but he says "the great majority of wrongful convictions never come to light at all. Exonerations are a minority of the people convicted."
Wednesday, Jul 30, 2014, 7:00 pm · By George Lavender
Denver's jail abuse scandal took another turn on Wednesday after a former prisoner filed a federal civil rights lawsuit against the city and two sheriff deputies. Anthony Waller suffered a broken nose and teeth after being thrown against a window, the Denver Post reports.
Anthony Waller's complaint, filed in U.S. District Court in Denver, seeks $5 million in damages and an injunction that would allow the courts to supervise operations of the Denver jails.

"For decades the Defendant the City and County of Denver has been incapable of stopping the use of excessive force by its law enforcement," the lawsuit says. "The only remedy is for outside intervention to address the systemic, culturally ingrained use of excessive force by Denver law enforcement." Continue reading...
The incident which took place in September 2012, was captured by a court video camera. The deputy involved was suspended for 40 days.
The video is one of several showing sheriff's deputies choking, hitting, kicking, and tasing prisoners.
On Monday, Mayor Michael Hancock called for an outside review of the Denver Sheriff Department, following multiple allegations of abuse inside the city's jails.
Hancock announced the plan to bring an outside look at the agency during an interview with Colorado Public Radio.

"It would be beneficial to get some external eyes," Hancock said on Colorado Matters.

Hancock's call comes a week after Gary Wilson stepped down as sheriff amid a growing number of abuse cases. Continue reading..
Hancock said he had been "incensed" by the abuse allegations. ""It's not just one case we've been following up on. There's been a string of incidents. Enough is enough."
As the Colorado Independent reports, one video shows a prisoner on suicide watch being tased, apparently without provocation.
Friday, Jul 25, 2014, 5:47 pm · By George Lavender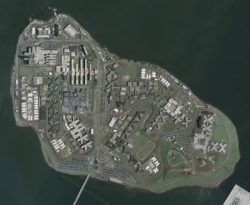 "Judge Shopping," trying to have a case heard in a court deemed most likely to give a favorable hearing, is relatively well known. According to the New York Post, legislators in New York, may be guilty of a more unusual activity: "DA Shopping."
In an extraordinary development, lawmakers have quietly passed a bill that would transfer prosecution of alleged crimes committed in Rikers Island prison from Bronx District Attorney Robert Johnson to Queens DA Richard Brown.

Rikers, technically part of The Bronx, sits in the East River ­between the two boroughs and is reached via a Queens bridge.

The measure breezed through the Assembly and the Senate last month after the correction- ­officers union complained that the Bronx DA zealously pursues criminal cases against officers, but not inmates.
New York City's main jail has been rocked by a series of allegations of abuse and corruption including cases investigated by the Bronx DA. If Governor Andrew Cuomo signs the measure into law, Johnson would lose the right to prosecute crimes committed in the jail. The legislation has the backing of the Correction Officers' Benevolent Association.
Thursday, Jul 24, 2014, 1:08 pm · By George Lavender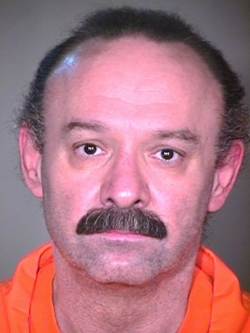 It took Joseph Wood almost two hours to die in Arizona's execution chamber on Wednesday during which he "snorted and gasped" according to witnesses. His legal team have called for an investigation into the execution.
Troy Hayden of Fox 10 News quoted by The Arizona Republic said Wood's death was "very disturbing to watch ... like a fish on shore gulping for air. At a certain point, you wondered whether he was ever going to die." As the Guardian reports, Wood's lawyers filed an emergency motion as the execution was taking place.
According to the emergency motion, Wood was seen to be still breathing at 2.02pm, and the next minute his mouth moved. "He has been gasping and snorting for more than an hour," his lawyers said. When the officials in charge of the execution checked the prisoner at 3.02pm – an hour and 10 minutes after the procedure began – he was confirmed still to be alive. Continue reading…
On Wednesday defense attorneys filed emergency appeals with Arizona's top court, arguing Wood had received inadequate counsel during his trial, and challenging the secrecy surrounding the origins of the drugs used to execute him.
Wood's lawyers have used a new legal tactic in which defense attorneys claim their clients' First Amendment rights are being violated by the government's refusal to reveal details about lethal injection drugs. Wood's lawyers were seeking information about the two-drug combination that will be used to kill him, including the makers of the drugs. Continue reading…
A federal appeals court earlier this week ruled in Wood's favor, before the Supreme Court allowed the execution to go ahead.
Wood's execution is the latest in a series of executions critics have described as "botched." In January the execution of Dennis McGuire at the Southern Ohio Correctional Facility took 25 minutes. His defense attorney called the execution a "failed, agonizing experiment.'' That same month, Michael Wilson was killed with a three-drug mix that had been obtained from a compounding pharmacy. Wilson's final words were "I feel my whole body burning."
Tuesday, Jul 22, 2014, 8:20 pm · By George Lavender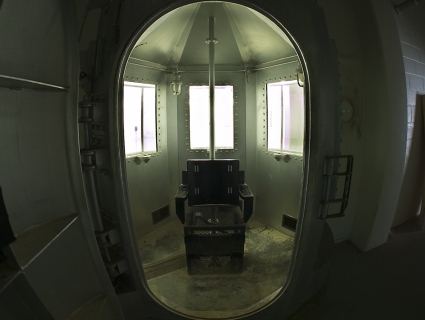 A federal judge in Arizona delivered his own damning verdict on America's death penalty system on Monday, just one week after another judge in California ruled that state's execution process amounted to "cruel and unusual punishment." (For more context see The Prison Complex interactive timeline, including the recent California ruling here).
"Botched" executions, most recently in Oklahoma, as well as increased difficulty obtaining the necessary drugs have prompted renewed debate about the use of the death penalty in the US, and of lethal injection in particular.
As reported by The Guardian, Judge Alex Kozinski's public criticism came in a somewhat surprising form:
Paradoxically, Kozinski's radical critique of the modern death penalty is contained in a dissent to the latest ruling from the ninth circuit appeals court that in effect prevents the state of Arizona from carrying out an execution on Wednesday. The court, with Kozinski dissenting, on Monday declined to re-hear the case of Joseph Wood, who had been scheduled to die by lethal injection for the 1989 murders of his estranged girlfriend, Debra Dietz, and her father, Eugene Dietz, in Tucson. Continue reading…
The court's denial, with Kozinski dissenting, prevented the state of Arizona from moving ahead with Wood's execution. At the time Kozinski said he had "little doubt" the decision would be overturned by the Supreme Court justices. He was proven right on Tuesday.
Kozinski said that the nationwide trend to switch to lethal injection from other forms of execution had been "misguided" and that "subverting medicines meant to heal the human body to the opposite purpose was an enterprise doomed to failure." Use of lethal injection was first proposed in New York back in 1888 but rejected in favor of electrocution. Oklahoma became the first state to pass a law allowing for lethal injections in 1977, and five years later Texas became the first state to carry out an execution.
Monday, Jul 21, 2014, 8:33 pm · By George Lavender
In the latest episode of HBO's Last Week Tonight, comedian John Oliver turned his attention to America's prison system. (It's not the first time that he has weighed in on the justice system, an earlier episode saw him tackle America's use of the death penalty.) On Sunday, Oliver brought his brand of fact-checked comedy to incarceration:
We have over two million people behind bars right now. We have more prisoners at the moment than China- than China! We don't have more of anything than China, other than, of course, debt to China.
For 17 minutes Oliver, took aim at everything from the War on Drugs ("our drug laws do seem to be a little draconian, and a lot racist") to private prison companies, as well as corporations who provide food and health services in prison.
Oliver lampooned an appearance before a Senate committee by the Director of the Federal Bureau of Prisons, Charles Samuels, in which he struggled to answer a question about the size of solitary confinement cells. (Samuels wrongly gave the size of an isolation cell as 6 x4 feet, before correcting himself.) Samuels clarified that the cells are in fact 7 x 10 feet, or as Oliver put it "plenty of room for a ping pong table and an imaginary opponent as your mind slowly becomes untethered."
The former guest host of the Daily Show also took a more serious look at the use of prison rape as a comic punchline:
We are somehow collectively able to laugh about references to the fact that 4% of prisoners reported being sexually victimized in the last year.
Saturday, Jul 19, 2014, 7:40 pm · By George Lavender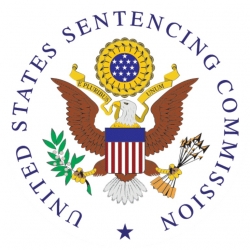 Thousands of prisoners could be released from prison sooner than expected, after the US Sentencing Commission unanimously voted on Friday to allow some sentences to be retroactively reduced.
In April the commission voted to reduce the sentencing guidelines for future drug offenses, a move which they estimated will reduce the federal prison population by more than 6,500 prisoners within five years. Reuters reported the change in April:
The commission unanimously recommended reducing the sentence dictated by the quantity of the drug by two levels, or an average of 11 months. For example, someone caught with 1 kg (2.2 lbs) of heroin would serve 51 to 63 months rather than 63 to 78 months.
Friday's decision extended those same guidelines to people already serving a prison sentence; an estimated 46,000 prisoners. Those eligible for release under the plan will first have their cases reviewed by a judge to determine whether they pose "a risk to public safety." In a press release, Judge Patti B Saris, said the proposal, "reduces prison costs and populations" while "safeguarding public safety."
Wednesday, Jul 9, 2014, 10:00 pm · By George Lavender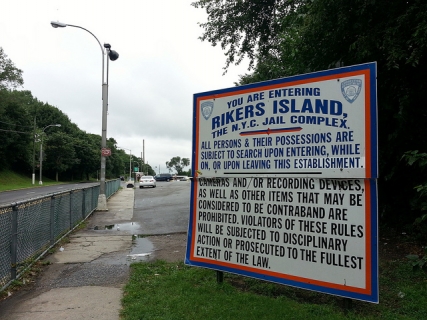 An investigation into corruption and abuse at New York's largest jail has resulted in three more arrests. According to the New York Times, the Investigation Department has been examining what commissioner Mark Peters has described as "a pattern of lawless conduct at Rikers that must be brought under control." Two correctional officers and a captain at Rikers Island jail complex were arrested Wednesday charged with beating an inmate and later attempting to cover it up.
The beating occurred on Oct. 30, 2012, just after Hurricane Sandy. Tensions were high after the storm, according to a statement by the Bronx district attorney, Robert T. Johnson. Rikers was short-staffed and inmates had been locked in their cells for much longer than usual because of the storm.

At the George R. Vierno Center, one of the 10 jails at Rikers, an inmate named Gabino Genao became verbally abusive to one of the defendants, officials said. In response, the defendants went into Mr. Genao's cell, handcuffed him from behind and led him to a vestibule, "where one of the officers allegedly threw the first punch, but missed when the inmate ducked," Mr. Johnson said.

The officers then pushed Mr. Genao to the floor, and all three began to punch and kick him in the head, neck and torso, officials said. At one point, one of the officers grabbed a baton and hit him multiple times. He then lost consciousness.

Mr. Genao, now 27, suffered multiple contusions that officials said were consistent with the imprint of a standard-issue baton used by the Correction Department. He had been incarcerated for a parole violation. Continue reading...
According to the New York Times, the officers then allegedly filed reports that did not mention the use of the baton and were "inconsistent with both the assault of the inmate and the injuries he sustained."
Sunday, Jul 6, 2014, 10:00 pm · By George Lavender
Violent crime is nearly half what it was in the 1990s, according to two federal government reports which track crime rates. But by excluding a significant population, are these reports painting an incomplete picture? Neither the FBI's Uniform Crime Reports nor the National Crime Victimization Survey, produced by the Bureau of Justice Statistics (BJS) take into account violent crime in prisons. At Slate, Josh Voorhees takes a closer look at these statistics. He points out that if the incarcerated population of 2.2 million people lived in a single city, it would be the fourth largest in the country. As for the crime stats in that city, Voorhees writes:
Someone living there is less likely to be murdered than they would be elsewhere in America. That, however, is where the good news ends. The bad news, of which there is plenty, is that the life he faces is so brutal that he is more likely to commit suicide than if he were free, and his chances of being raped and beaten, possibly repeatedly, appear exponentially greater.
Voorhees explains that, given the size of the incarcerated population, the decision to exclude a large proportion of violent incidents involving prisoners from national crime statistics is significant.
If we had a clearer sense of what happens behind bars, we'd likely see that we are reducing our violent crime rate, at least in part, with a statistical sleight of hand—by redefining what crime is and shifting where it happens. "The violence is still there," says Lovisa Stannow, the executive director of Just Detention International, a human rights organization dedicated to ending sexual abuse and violence in prisons and jails. "It's just been moved from our communities to our jails and prisons where it's much more hidden." It counts as an assault when one drug dealer beats up a second on the streets of Chicago, why shouldn't it count as sexual assault when one of them is raped after he is sent to prison? It is a crime when someone beats his wife, so why shouldn't it be a crime when that same person attacks a prison guard?

Technically, of course, they are crimes—only the likelihood that someone will be investigated, charged, and prosecuted for them are vanishingly small. Indeed, the assault—especially if it's between inmates—is likely to never be officially noted. The Department of Justice chooses to exclude the bulk of violence committed inside its correctional facilities from the national crime surveys. These wholesale omissions make it impossible to paint a complete picture of life behind bars in America, but there are nonetheless bits and pieces of the puzzle that we can pull together from what little is available. Continue reading...
Tuesday, Jun 24, 2014, 11:00 pm · By George Lavender
Wednesday marks the second anniversary of the US Supreme Court's decision banning mandatory minimum sentences of life without parole for under 18s. A new briefing by the Sentencing Project says that state's efforts to comply with that decision have been "decidedly mixed." Miller v Alabama struck down mandatory minimum sentencing laws in 28 states and the federal government, finding that such sentences amounted to "cruel and unusual punishment."
A majority of the 28 states have not passed legislation. Frequently, the new laws have left those currently serving life without parole without recourse to a new sentence. Though 13 of the 28 states have passed compliance laws since Miller; the minimum time that must be served before parole review is still substantial, ranging from 25 years (Delaware, North Carolina, and Washington) to 40 years (Nebraska and Texas).
In its 2012 decision the Supreme Court noted that 'developments in psychology and brain science continue to show fundamental differences between juvenile and adult minds," such as in 'parts of the brain involved in behavior control."
According to the Sentencing Project, of the 28 states affected by the Miller v Alabama ruling, only three have banned the use of life without parole for juveniles entirely. Fifteen states have yet to come up with new sentencing guidelines. In 2012, The Guardian spoke with Quantel Lotts, who was sentenced to life without parole at the age of 14.