Thursday, Feb 5, 2015, 2:51 pm · By George Lavender
Back in November 2013, 18-year-old Sasha Fleischman, fell asleep on the number 57 bus home from school in Berkeley, California. Fleischman who identifies as agender, wore "a t-shirt, a black fleece jacket, a gray newsboy cap and a gauzy white skirt" according to an article by Dashka Slater in the New York Times.
As the AC Transit bus made its way through Oakland another teenager on the bus flicked a lighter, setting fire to Fleischman's skirt. "Sasha's legs were left charred and peeling. Taken by ambulance to a San Francisco burn unit, Sasha would spend the next three and a half weeks undergoing multiple operations to treat the second- and third-degree burns that ran from thigh to calf."
Richard Thomas, the 16-year-old who set Fleischman's skirt on fire would later be charged as an adult with two felonies, each with a hate crime clause.
In a 2013 article in The Nation magazine Michael Bronski, Ann Pellegrini and Michael Amico explain how hate crime legislation is used.
The term "hate crime laws" is commonplace, but people often do not understand the intent or ramifications of such laws. It is important to understand why they were written in order to understand what they do and don't do. While hate crime laws proliferated in the early 1980s, their legal roots are deeper. Throughout US history, violent, discriminatory acts against certain groups of people were not taken seriously. One solution was to enact new laws to make sure the laws already on the books were enforced. In the 1930s, when the lynching of African-Americans was pervasive throughout the country—3,446 black Americans were lynched between 1882 and 1968, one every ten days—activists lobbied Congress to pass anti-lynching laws. These would allow the federal government to legally intercede when states would not. A federal law was never passed. Only in 1968 did the Civil Rights Act make it a federal crime to "by force or by threat of force, injure, intimidate, or interfere with anyone … by reason of their race, color, religion, or national origin." Soon states began passing their own legislation, based, to a large degree, on a model drafted by the ADL, to which "gender" and "sexual orientation" were later added.

Although all of these laws are worded differently, they usually contain three similar provisions. First, animus against the victim must be explicitly articulated. That is, the perpetrator must actively indicate that the crime is being committed because of a "hate" for the victim's race, religion, ethnicity or sexual orientation. Second, state or federal authorities will officially keep track of the number of incidents by recording them as hate crimes. Third, hate crimes carry with them "penalty enhancement," usually meaning stiffer sentencing, because they are understood as injuring not only an individual but a community. In the New York State penal code, for instance, if you are convicted of assault in the second degree, a D felony, you could be sentenced to up to seven years in prison. If your second-degree assault is recorded as a hate crime, the prosecutor can bump the charge up to a third-degree assault, a C felony, which carries a sentence of up to fifteen years. Continue reading…
As The Nation article describes, while some liberal groups have argued hate crime laws protect people, others have criticized such legislation as being selectively enforced, with poor people and people of color disproportionately charged and imprisoned.
As Slater writes "a majority of those charged with bias crimes do not fit the stereotype of the squinting, bristle-headed loner sporting a swastika tattoo." Thomas too does not fit that description. He was on the bus on his way back home to "Deep East" Oakland. Later, he would write to Fleischman, apologizing for his actions. "I am not a thug, gangster, hoodlum, nor monster. Im a young african american male who's made a terrible mistake" he wrote "i've also been hurt alot for no reason, not like i hurt you but ive been hurt physically and metally so i know how it feels, the pain and confusion of why me i've felt it before plenty of times."
Saturday, Jan 24, 2015, 1:08 am · By Maya Schenwar
On January 27th, domestic violence survivor Marissa Alexander will walk out of Florida's Duval County jail -- but she won't be free.
Alexander, whose case has gained some notoriety, endured three years of jail time and a year of house arrest while fighting off a prison sentence that would have seen her incarcerated for the rest of her life -- all for firing a warning shot that injured no one to fend off her abusive husband. Like many black women before her, Alexander was framed as a perpetrator in a clear case of self-defense. In November, as her trial date drew close, Alexander accepted a plea deal that will likely give her credit for time served, requiring her to spend "just" 65 more days in jail. Media coverage of the development suggested that Alexander would soon have her "freedom," that she would be "coming home."
Many accounts of the plea deal, however, missed what Alexander will be coming home to: she'll return to "home detention" -- house arrest -- for two years.
In other words, an electronic monitor, secured around her ankle at all times, will track her every movement. Alexander will also be paying $105 per week to the state in monitoring fees, as is the custom in Florida and more than a dozen other states.
Such a situation is certainly preferable to being caged in a prison cell. However, does Alexander's release -- and that of others in her shoes -- mean freedom? In reality, an ever-growing number of cages are proliferating around us, even if they assume forms that look nothing like our standard idea of a cage.
As mass incarceration is falling out of fashion -- it's been denounced by figures across the political spectrum from Eric Holder to Newt Gingrich -- a whole slate of "alternatives to incarceration" has arisen. From electronic monitoring and debilitating forms of probation to mandatory drug testing and the sort of "predictive policing" that turns communities of color into open-air prisons, these alternatives are regularly presented as necessary "reforms" for a broken system.
Sunday, Jan 11, 2015, 2:45 am · By George Lavender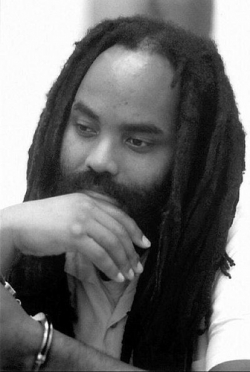 A controversial Pennsylvania law which could limit the ability of Mumia Abu-Jamal and other prisoners to write or speak publicly is being challenged in court. On Thursday, lawyers filed a motion for a preliminary injunction to prevent SB508 being enforced.
The "Revictimization Relief Act" was passed in October last year, sixteen days after Abu-Jamal delivered this prerecorded commencement speech at his former college.
Imprisoned for the 1981 murder of a Philadelphia police officer, Daniel Faulkner, Abu-Jamal's writing and commentaries have gained him a worldwide following. In passing the new law, outgoing Pennsylvania Governor Tom Corbett was quoted by The Washington Times described Abu-Jamal as an "unrepentant cop killer" who had "tested the limits of decency."
The new law reads, in part, "a victim of a personal injury crime may bring a civil action against an offender in any court of competent jurisdiction to obtain injunctive and other appropriate relief, including reasonable attorney fees and other costs associated with the litigation, for conduct which perpetuates the continuing effect of the crime on the victim."
To find out more about the law and the legal challenge to it The Prison Complex spoke with David Shapiro, a lawyer and professor at the MacArthur Justice Center at Northwestern Law School.
Wednesday, Dec 31, 2014, 4:36 pm · By George Lavender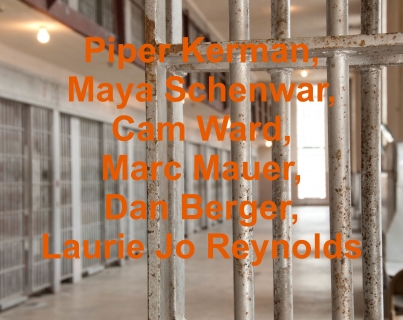 As 2014 comes to a close The Prison Complex asked several people with experience of the criminal justice system for their view on the past year and their hopes or fears for the year ahead.
Piper Kerman
Author of Orange is the New Black: My Year in a Women's Prison
What was the most promising development in criminal justice in 2014?
The most promising development of 2014 was peaceful mass demonstrations against police brutality that enforces racial hierarchy. It's going to take both public pressure and persuasion to see necessary changes to the criminal justice system, and the front end of the system - policing, court reform, sentencing reform - is the name of the game if we want to see fewer Americans with criminal convictions (and obviously fewer confined in prisons and jails).
What was the worst moment in criminal justice in 2014?
The Missouri and New York grand jury results in the Brown and Garner cases really laid bare how corrupt and dysfunctional the courts system is. Getting attention and heat on the courts system is difficult because it's so wonky and "unsexy", but we can't get justice in the streets or in prisons and jails without focusing on courtrooms.
What should we watch for in 2015?
I think it's going to be a strange and interesting year because of growing rhetoric and activity from conservatives about justice reform. Just remember, when it comes to the criminal justice system..."follow the money". Those that benefit from the current system aren't going to back off their profits easily.
Maya Schenwar
Author of Locked Down, Locked Out: Why Prison Doesn't Work and How We Can Do Better
What was the most promising development in criminal justice in 2014?
The sweeping protests against police violence over the past several months have been an enormously important development. Many of these protests have expanded far beyond the specific tragedies that sparked them; they are exposing the ways in which the entire criminal legal system (including, of course, law enforcement) is built on anti-black racism and is fundamentally unjust. These activists have called us to imagine our way beyond policing--to rethink what we mean when we talk about "safety" and "justice."
What was the worst moment in criminal justice in 2014?
This past year contained many disappointments and horrors in the realms of criminalization and punishment--including ongoing and intensifying police violence toward communities of color (particularly black communities), and the news that the prison population had actually increased in 2013, breaking the modest decrease of previous years. One moment I have been thinking about a lot recently is the release of Obama's very short list of commutations and pardons earlier this month. Despite signals from the Justice Department earlier this year that thousands of clemency petitions would soon be granted, a mere eight individuals (all incarcerated on drug charges) received sentence commutations. Even if many more commutations are granted next year, the lack of clemency granted this year reveals an ongoing disregard for the lives of those behind bars--a disregard for the fact that every day and every minute counts, and that we are participating in rendering incarcerated people's lives disposable with every minute we ignore them.
What should we watch for in 2015?
In 2015, I think we should pay close attention to the ongoing rise of activism against policing, as well as the growing movements for decarceration, geared toward shrinking the prison-industrial complex as a whole. At the same time, we must be wary of the ways in which, as prison "reform" (and even policing "reform") gains popularity, the system simply finds new ways to imprison people. For example, as prison budgets are presumably reduced in California as a result of Proposition 47's passage, we must ensure that the savings are not simply transferred to policing and "alternative" forms of incarceration. And most of the reforms on the table for changing the way police operate do not address the fundamental injustices that ground their existence. We must watch for "reforms" that are simply the status quo masquerading as change.
Monday, Dec 29, 2014, 12:59 am · By George Lavender
At least in some parts of the country.
Clemency is the general term for the power to either commute someone's sentence or pardon their crime. Across the country, governors and the president used the holiday season to exercise this executive power to commute and pardon hundreds of sentences, many of them for drug offenses.
As the Chicago Tribune reports outgoing Illinois Governor Pat Quinn was among those to do so.
After inheriting a backlog of more than 2,800 requests that now-imprisoned former Gov. Rod Blagojevich took no action on during his tenure, Quinn's office said he has acted on 3,962 clemency petitions, granting 1,418 and denying 2,544 petitions, since taking over in 2009.

That represents a nearly 36 percent approval rate for the petitions he has considered, which experts say ranks among the highest for any current governor. Continue reading...
Governor Quinn was not the only outgoing governor to use their power of clemency to pardon some of those convicted of drug offenses. Governor Mike Beebe, whose term expires next year announced earlier this month that he will pardon his own son for a 2003 marijuana conviction. Vox notes Beebe "could right that wrong for a lot more Arkansas families if he wanted to." Beebe's son was one of 5, 876 people arrested for marijuana possession that year. An ACLU study found black Arkansans were three times more likely than whites to be arrested for marijuana possession.
Wednesday, Dec 24, 2014, 11:00 pm · By George Lavender
Life of the Law's Nancy Mullane has this recording from caroling at California's oldest prison, San Quentin on a Christmas Eve. This year more than 3,900 people will spend Christmas inside "The Q."
Then, one voice began. Then another. They sang to the men in North Block, raising their voices loud enough for the men on death row to hear them on the top floor. They sang with the prisoners allowed to leave their cells, and they sang for those who stood along the rows of tiers and watched. Continue reading...
(The connection between Christmas and prison goes back a long way according to Jean Casella and James Ridgeway over at Solitary Watch. As they write, St Nicholas, Santa Claus himself is believed to have spent time in prison on more than one occassion. The historical Nicolaos of Myra who lived from 270 to 343 AD was imprisoned by the Roman empire for five years.)
Wednesday, Dec 17, 2014, 8:31 pm · By George Lavender
DC Mayor Vince Gray on Tuesday withdrew a proposed $66.1 million contract with Corizon Health Inc. to run DC's jail health care. The Mayor had faced opposition to the plan from prisoner advocates as well as legislators, the Washington Post reports:
City procurement officials had tentatively awarded the three-year contract last month to Corizon Health Inc. — the nation's largest provider of health care in prisons and jails, operating in more than 500 facilities in 27 states. The D.C. Council was set to vote on the contract Wednesday.

But Gray (D) withdrew the contract Tuesday evening, according to D.C. Council Chairman Phil Mendelson (D) and an administration official, who both said it appeared that Corizon did not have enough support for approval. Continue reading...
Mayor Gray's office hit back at critics of the proposed contract, according to the Washington Times
"We agreed to withdraw it to give Corizon more time to get the facts out," said Mr. Gray's spokeswoman Doxie McCoy. "They were getting unfairly smeared. It will likely be resubmitted next year." Continue reading...
ThinkProgress' Alice Ollstein, who reported on the contract spoke with HuffPost Live about Corizon's trackrecord in other prisons and jails. She also points out that the contract with the Tennessee-based company could be resubmitted by incoming Mayor Muriel Bowser when she takes office next month. (The report begins at 15.40)
Tuesday, Dec 16, 2014, 10:00 am · By Alice Ollstein
The DC City Council could vote as soon as Wednesday on a 5-year contract for the notorious prison healthcare company Corizon to operate at the DC Jail and Correctional Treatment Facility. The contract would give the company jurisdiction over the medical care of the more than 10,000 DC residents that cycle through the jail every year.
Several former prisoners, including DC native Victor Carter, have been organizing against Corizon's bid, phone-banking and lobbying City Council to reject the contract. Carter, who was incarcerated for 18 months at the DC jail, told ThinkProgress he was moved to speak out based on his own experience with inadequate care.
"On several occasions, I told them I was having stomach pains, and they kept sending me back to my room," he said. "It got to the point where I was bent over and I couldn't walk. I had blood in my urine and throwing up blood. After like the fifth day, when they finally saw me, I ended up in surgery and had my gall bladder removed."
Though he described the current healthcare system, which is run by the non-profit clinic operator Unity, as "not up to par," he and other advocates say Corizon would be much worse for DC. "For them, it's all about revenue, it's not about helping people," Carter said. "I mean, it's on the stock market! They make money off of us being incarcerated! So, I can't sit back and let this go on. Some justice has to be done. Even though you're an inmate, you still have rights."
The largest private prison healthcare company in the country, Corizon has come under fire for neglecting and abusing inmates in Minnesota, Virginia, Florida, New York,Idaho, Kentucky, Maryland and, most recently, Arizona.
Saturday, Dec 13, 2014, 5:00 pm · By George Lavender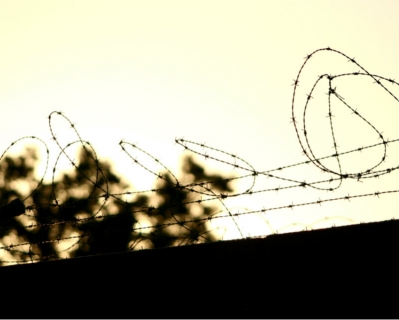 A Wisconsin woman jailed under a so-called "cocaine mom" law is at the center of a soon-to-be-filed civil rights lawsuit. Tamara Loertscher was summoned to court and jailed for refusing to attend an inpatient drug treatment program. Loertscher and her attorneys say officials initiated unborn child protection proceedings against her for alleged illegal drug use while she was 14 weeks pregnant.
As Jessica Mason Pieklo reports at RH Reality Check, Loertscher says she had been using drugs to self-medicate for a thyroid condition because she did not have insurance but stopped using the drugs because she believed she could be pregnant. In July 2014 she sought medical care for her thyroid condition as well as for depression. After submitting to a urine test she disclosed her past drug use to hospital staff.
Loertscher and her attorneys claim that within days of Loertscher seeking care, hospital workers had already turned over Loerstcher's hospital records to the state without Loerstcher's knowledge or consent. They also claim that with those records in hand, state officials filed a petition accusing Loerstcher of abuse of an unborn child and held a hearing in which the state had appointed an attorney, known as a guardian ad litem, for the 14-week-old fetus, but granted Loerstcher no meaningful representation.

At the hearing, Loertscher and her attorneys allege she was ordered by the court into in-patient treatment even though she had not used drugs recently and voluntarily sought medical care. When Loerstcher refused to go to in-patient treatment, she was held in contempt of court and sent to jail, where she was held for 17 days without prenatal care and subject to abuse and harassment. Continue reading..
Inside jail, Loerstcher says she was sent to solitary confinement after refusing to undergo another pregnancy test. As Jessica Glenza reports in The Guardian, Loerstcher was jailed under a Wisconsin law dating back to the 1990s which extended the protections of the children's code to "unborn children" defined "as unborn humans who are at that stage of fetal development when there is a reasonable likelihood of sustained survival outside the womb, with or without artificial support."
Friday, Nov 28, 2014, 8:00 am · By George Lavender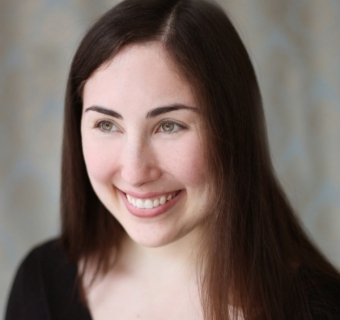 Writing about Locked Down, Locked Out: Why Prison Doesn't Work and How We Can Do Better, Michelle Alexander says, "This book has the power to transform hearts and minds, opening us to new ways of imagining what justice can mean for individuals, families, communities, and our nation as a whole." (To read a chapter from the book, click here). The Prison Complex spoke with the book's author, Truthout Editor-in-Chief Maya Schenwar, about how writing the book changed her own perspectives on prison abolition and alternative forms of justice.
To start with, why did you first decide to write this book?
Given my experience with having a family member incarcerated and also my correspondence with people in prison over the years, my hope was to introduce into this conversation this element of connection and disconnection. These statistics get repeated again and again: We have 2.3 or 2.5 million people behind bars, we're the most incarcerated country in the world, the drug war ... Those are all really important to hear and talk about, but a lot of times those millions and millions of other people who are affected by incarceration but not incarcerated themselves aren't discussed. The families, and loved ones, and communities of people who are behind bars are often affected in really damaging ways and that affects the rest of us. Every single person in society is affected by incarceration, so I definitely wanted to bring that into the forefront of the conversation. The other thing I wanted to do was talk about how prison disconnects and isolates and tears people apart—and what are things we can do to bring people together in a way that can address harm and violence without prison. It's always tricky to talk about that, but I think it's really necessary because otherwise all of our discussions about mass incarceration or incarceration in general come down to, "Well we always have to have prison, whether or not we incarcerate a lot of people it always has to be there to protect us." I think if you challenge the idea that prison protects people and talk about the way prison damages people you have to be able to also talk about ways to do things differently. So I want to try to begin addressing that.
Who did you imagine reading your book?
It's funny because that's one of the things you have to put in a book proposal and I kind of faked it when I wrote my proposal. I was like, "Oh well I think the people I'm targeting are people concerned about social justice, like the people who read Truthout but don't necessarily know a lot about the prison-industrial complex. But in writing this book, I kind of shifted a little bit in my head, because a lot of time the people I was writing about were not people who would necessarily be reading Truthout or identify as progressive. So I think that one of the challenges with writing about the prison-industrial complex that demonstrates how it affects everyone is trying to write with the feeling that you're not just speaking to leftists or progressives or people who identify a certain way ideologically, but to people who are affected by the system nonetheless. I hope when people read the book, they gain a little bit of understanding of how they might be affected.
Before this interview, The Prison Complex asked for questions on Twitter. @AliceOllstein asked:
@MayaSchenwar @GeorgeLavender What do u say to people paralyzed by the enormity of the task of end mass incarceration & its many cruelties?

— Alice Ollstein (@AliceOllstein) November 25, 2014
I think that the answer to that is you can never have some huge monolithic campaign to end mass incarceration. It wouldn't be feasible, and it would also be counter to the kind of action that's actually effective. I think that the point of thinking about abolition or decarceration as a goal is to think about chipping away at the system from various sides, so you're not saying, "I'm going to end mass incarceration now," but, "There is this prison near me, how can I think about a campaign to close that prison or reduce the population?" And do that with the consciousness of spreading the word about mass incarceration. So educating people about why the whole system is bad while you're chipping away at parts of it and helping to shrink it at the same time. I also think building alternatives—well, I don't even like the word alternatives—but building other ways to deal with problems and ways to prevent violence from happening are really motivating ways to work towards abolition. So if you talk about it in terms of mass incarceration, that's this towering thing that's very abstract. What I try to do in the book, and what a lot of organizers are doing, is to say, "Okay, mass incarceration is millions of individual people, so how do we start identifying those individual people or communities or groups and start thinking about what they really need." I think chipping away at the system from various sides means figuring out in your role and in your position in life what can you do to contribute towards shrinking the system. That's a lot more manageable.