Thursday, Nov 20, 2014, 12:23 am · By George Lavender
California Attorney General Kamala Harris said Wednesday she was concerned people would believe authorities had an "ulterior motive" for keeping people behind bars. Harris' comments came a week after the Los Angeles Times reported that lawyers for her department had argued against paroling more eligible prisoners because "prisons would lose an important labor pool."
As Paige St.John of the LA Times reported, federal judges last Friday ordered California to implement a new parole program.
Most of those prisoners now work as groundskeepers, janitors and in prison kitchens, with wages that range from 8 cents to 37 cents per hour. Lawyers for Attorney General Kamala Harris had argued in court that if forced to release these inmates early, prisons would lose an important labor pool.

Prisoners' lawyers countered that the corrections department could hire public employees to do the work. Continue reading...
This week Harris told Buzzfeed she was "shocked" to read that lawyers for her department had made the arguments. On Wednesday ThinkProgress' Alice Ollstein asked Harris about her department's legal arguments. Here's the recording of that interview
Sunday, Nov 16, 2014, 1:01 am · By George Lavender
Just a day. That's all it takes for a death row prisoner to lose the chance to challenge their conviction in federal court. Under the Anti-Terrorism and Effective Death Penalty Act (AEDPA) of 1996, a defendant has up to a year from the date of their last state appeal to file an appeal in federal court. A new investigation by the Marshall Project has found that since the AEDPA became law, dozens of prisoners have lost that right simply because they or their lawyers filed too late. "Death by Deadline" begins with the case of Kenneth Rouse, an African-American man sentenced to death in 1992 in North Carolina for the murder, robbery and attempted rape of a white woman.
One of the jurors, Joseph S. Baynard, admitted that his mother had been robbed, murdered and possibly raped years before. Baynard had not disclosed this history, he said, so that he could sit in judgment of Rouse, whom he called "one step above a moron." Baynard added that he thought black men ("niggers" was the term he was quoted as using) raped white women for bragging rights.

As claims of juror bias go, the evidence could hardly have been stronger. But Rouse's final appeal was never heard. Under the Antiterrorism and Effective Death Penalty Act of 1996, Rouse's lawyers had just one year after his initial state appeal to petition for a last-resort hearing in federal court. Continue reading...
As the Marshall Project reports, Rouse's lawyers missed the filing by a single day. And Rouse's case is not unique. According to the Marshall Project article, at least 80 inmates facing the death sentence have missed crucial filing deadlines ever since President Bill Clinton signed the limitations into law.
Saturday, Nov 15, 2014, 6:00 am · By Victoria Law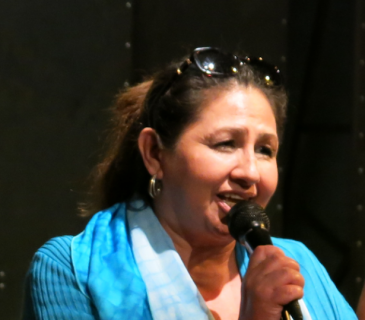 This article first appeared at Waging Nonviolence.
The temperature in Corona, California, can soar above 100 degrees in the summer, sometimes climbing as high as 110. For Dolores Canales and others locked into their cells 22 hours a day in the Administrative Segregation Unit at the California Institution for Women, the extreme heat was aggravated by the extreme lack of privacy.
"The cells get extremely hot in the summer, so you have to take your clothes off [to stay cool]," she recounted.
But the unit was circular, and the guard stationed in the center was able to see into any cell with the turn of his head. "You can't cover the window on the door, so you're always exposed to the guards, who are mostly men."
Canales spent nine months in segregation at the California Institute for Women in 1999. "There, I had a window. The guards would take me out to the yard every day. I'd get to go out to the yard with other people," she told me in The Nation.
Still, being in isolation took its toll. "There's an anxiety that overcomes you in the middle of the night because you're so locked in."
Canales was unable to shake that anxiety even after leaving segregation and reentering the general prison population until she was released in 2000. She recalled breaking into a sweat and panicking any time she saw a group of officers even though she had broken no rules.
"I just can't forget," she said.
With her dark brown hair pulled into a ponytail, one can see the emotions that play across Canales' face when she talks about solitary confinement — especially since her son Johnny is now living through a similar experience.
Wednesday, Nov 5, 2014, 9:00 am · By George Lavender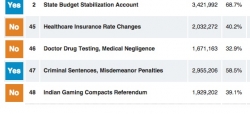 California overwhelmingly voted to take some of the wobbles out of its criminal justice system on Tuesday.
"Wobblers" are crimes that can be charged either as felonies or misdemeanors. Prop 47, a ballot measure requiring misdemeanors instead of felonies for certain "non-serious, nonviolent" drug and property offenses, passed with 58.5% of the vote.
The ballot measure's supporters claim the Safe Neighborhood and Schools Act will save millions of dollars which would otherwise be spent on locking up people on lower level drug possession and property crimes. According to the Yes on 47 campaign "California counties will save hundreds of millions annually and state prison reductions will generate between $750 million to $1.25 billion in savings over the next five years alone. Those savings will be shifted into K-12 school programs (25%), victim services (10%) and mental health and drug treatment (65%)."
Supporters of the proposition included former San Diego Police Chief William Lansdowne and San Francisco District Attorney George Gascón. Celebrating the passage of the ballot measure the Yes campaign stated "we can no longer waste billions on costly and bloated state prisons while our communities suffer."
The proposition was opposed by the California Police Chiefs Association who warned it would "burden our criminal justice system." The CPCA warned that Prop 47 would "overcrowd jails with dangerous felons who should be in state prison and jam California's courts with hearings to provide "Get Out of Prison Free" cards." The Association opposed the loss of discretion for prosecutors to choose whether to charge someone with a felony or misdemeanor.
According to ThinkProgress' reporter Nicole Flatow Prop 47 passed on a night in which voters "sent a signal that they are ready to reform a system that has sent more people in the United States to jail than in any other country in the world." Flatow points to ballot initiatives in Alaska, Oregon, and Washington DC all of which passed measures decriminalizing marijuana on Tuesday as further sign of a national shift on criminal justice issues.
Saturday, Oct 18, 2014, 1:00 pm · By George Lavender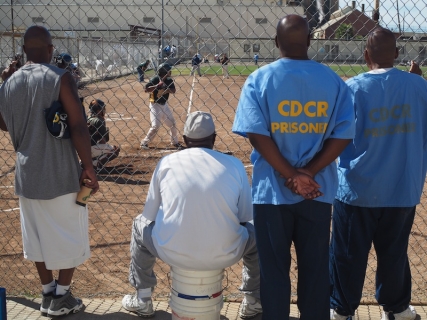 As the San Francisco Giants take on the Kansas City Royals here's a "World Series" with a difference. Across the San Francisco Bay from AT&T Park, prisoners in California's oldest prison took part in a high-stakes game of their own in August. Dressed in uniforms donated by their major league namesakes the San Quentin Giants took on the San Quentin Athletics in the main yard of the prison. Here's the story I produced for WBUR's Only A Game
San Quentin has a long history of prisoner baseball. In 1950 Blackie Schwamb earned a reputation as "the greatest prison baseball player" while playing at the prison. Most of the players are serving life sentences but the last game of the 2014 San Quentin baseball season also happened to be the Giants' center-fielder Anthony Sorrell's last game in prison.
"It's going to be sad to see him go because I want to see him play baseball next year with us," said Sorrell's teammate, Giants third baseman Chris Deragon. "But at the same time, man, I want to see him go home. I'd rather see him home than be here by far."

Deragon has been in prison for 17 years, most of his adult life. This was his third season with the San Quentin Giants.

"I've hit a couple of walk-off home runs," he said. "I usually hit cleanup — three, four, five; that range. I one-hopped the gym. That's a major league home run. I've cleared education quite a few times. I've walked off a home run over that satellite dish over that building."

As Deragon pointed out, there are more than a few obstacles to playing baseball in a prison. From lost foul balls to frequent alerts, it's not uncommon for games to get called off entirely because of security issues. Continue reading...
Thursday, Oct 9, 2014, 9:42 am · By George Lavender
America's prisons and jails are filled with people arrested for crimes connected to homelessness, mental health issues, and drug addiction. "Overcriminalized," a series of videos from Brave New Films launching today spotlights attempts to offer alternatives to incarceration in three cities: Salt Lake City, Utah, Seattle, Washington, and San Antonio, Texas.
Nowhere to go but Jail
In 2014 100 cities criminalized sitting or lying in public places. "The homeless end up in criminal justice systems, because there hasn't been a better alternative" says Lloyd Pendleton, Director of Utah Homeless Task Force. Salt Lake City adopted a "Housing First" approach to homelessness. As Gordon Walker, Director of Housing and Community Development in the city explains that means "instead of asking people to change their lives before we gave them housing, we chose to give them housing, along with the supportive services and then allow them to change their lives if they wanted."
The War on People
"I really can't remember what the first thing I got arrested for (was)" says Misti Barrickman as she recalls a long list of drug related arrests. Law Enforcement Assisted Diversion, or LEAD, is a pre-booking diversion program for minor drug offenses that provides people in the Seattle, Washington area with treatment programs. According to the Drug Policy Alliance, "drug arrests in Seattle fell more than 30 percent from 2010 to 2011 – and local jail populations appear to be declining too" at least in part due to LEAD. The Drug Policy Alliance also praised the program for marking a shift away from an "enforcement-first" approach to one focused on health.
Wednesday, Oct 8, 2014, 11:38 am · By George Lavender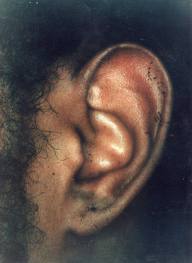 Jon Burge, the former Chicago police commander accused of systematically torturing black prisoners for decades, was released last week after three and a half years in prison.
Federal prosecutors alleged that between 1972 and 1991 Burge was in charge of a group of police officers called the "Midnight Crew." Many of those detained by Burge and his officers later testified that they had been subject to beatings, burnings, mock executions, suffocation, and, as the Chicago Tribune reports, electrocution
"Holmes, a former Black Gangster Disciples leader, was arrested by Burge in 1973 and taken to a South Side police station, where detectives hooked him up to an electrical box, put a bag over his head and shocked him until he confessed to a murder he says he did not commit. Holmes said he still remembers Burge in his ear, calling him the "N" word and warning him, "Don't you bite through that bag." Continue reading...
Another prisoner, Andrew Wilson, also testified that Burge and another detective had tortured him after he was arrested for the murder of two Chicago police officers.
"Burge came in and said, 'Fun time,'" Wilson testified. With that, he and another detective shocked him repeatedly and pressed him against a hot radiator. Burge later brought out a second device that looked like a curling iron but had a wire sticking out of it, he said.

"He jabbed that in my back, and you got the full jolt," Wilson testified. "He stopped because I was spitting blood."

Wilson testified that he eventually confessed to the murders after Burge told him he would be tortured again if he did not make a statement. Continue reading...
Wilson was originally sentenced to death before the state supreme court threw out his conviction. He was convicted again in his second trial and sentenced to life in prison. The alleged torture of several arrestees who were later placed on death row was cited as a factor in Governor Andrew Ryan's decision to issue a blanket commutation to all Illinois prisoners awaiting execution. Wilson died in prison in 2007. As John Conroy of the Chicago Reader describes, Wilson filed multiple court cases against the police for the treatment he experienced.
Wilson's case was pivotal, not simply because he won it in the end but because of what it led to—the exposure of a torture ring. In February 1989, during the first civil trial, one of Burge's colleagues began sending anonymous letters to the People's Law Office in police department envelopes. He or she listed the names of "Burge's Asskickers" at Area Two and said Wilson wasn't the only torture victim. Continue reading...
Burge and the other officers involved were protected, as John Conroy describes by the "willing blindness of state and federal prosecutors and then by the statute of limitations." Burge was eventually convicted by federal prosecutors of lying in a civil case when he denied knowledge of the abuse. After serving time in a minimum security prison in South Carolina he will reportedly now go to a half-way house in Florida.
Friday, Sep 26, 2014, 4:21 pm · By George Lavender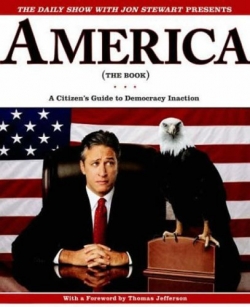 Botticelli, Caravaggio, Cezanne, Dali, Da Vinci, Gaugin, Goya, Kahlo, Magritte, Matisse,Michelangelo, Miro, Modigliani, Picasso, Raphael, Ray, Rembrandt... The list goes on. But this isn't a reading list for a fine arts class, it's a list of artists whose work is banned by the Texas Department of Criminal Justice (TDCJ).
According to a joint report to the United Nations' (UN) Universal Periodic Review by the National Coalition Against Censorship (NCAC) and Freemuse US prisons are guilty of censorship of books.
Texas, one of the largest corrections systems in the country, allows prisoners to receive books from publishers. As the report describes, when books arrive at the prison, they are first checked by the mailroom officer to see if they are on a list of approved books.
The mailroom officer decides whether they are objectionable by determining whether they 1) contain contraband; 2) contain information about manufacturing explosives, drugs or weapons; 3) are written "solely for the purpose of " "achiev[ing] the breakdown of prisons" through strikes, riots, or gang activity; 4) encourage "deviant criminal sexual behavior "; 5) contain instructions on how to set up "criminal schemes; or, 6) contain "sexually explicit images." Continue reading...
The NCAC and Freemuse report found that of the 11,851 total blocked titles in Texas, 7,061 were blocked for "deviant sexual behavior " and 543 for "sexually explicit images." The reports authors conclude "To survey the list of works banned by the TDCJ is to appreciate the dangers of the broad discretionary powers granted to prison officials under the concept of 'legitimate penological interest'."
Wednesday, Sep 24, 2014, 12:21 am · By George Lavender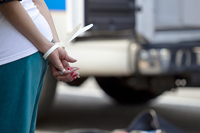 Carolyn Sufrin still remembers the first time she saw someone give birth in shackles.
In 2003 Sufrin was a resident in training as an Ob/Gyn in Pittsburgh. "I delivered a baby of a woman who was shackled in bed" she told Making Contact's Lisa Bartfai in 2013, "and it was an extremely traumatic experience for me as a doctor, and also for the patient."
According to Sufrin, shackling pregnant women could make responding to medical emergencies extremely difficult. "In those moments we don't have time to be negotiating with a guard or a correctional officer to say, 'Hey you mind just unlocking those handcuffs, those restraints?'"
The American Medical Association adopted a resolution in 2010 to prohibit the shackling of women during labor and a growing number of states have introduced at least some legal limitations on the use of shackles on pregnant prisoners.
Pennsylvania passed a law prohibiting the shackling of pregnant inmates after their second trimester in 2010 but in a report for WHYY in partnership with The Investigative Fund at the Nation Institute, Audrey Quinn found that enforcing the law has been complicated.
Earlier this year the Pennsylvania ACLU reported hospital staff across the state still saying they see inmates coming in to give birth with handcuffs on. Pennsylvania Corrections' own records show pregnant women were shackled 109 times in the 2012— 2013 fiscal year. And that's just in jails that report it.

"Now we're just working to get it implemented effectively," says Pennsylvania state senator Daylin Leach, the primary author of the anti-shackling bill.

But doesn't the passage of a law mean that progress will be made?

Leach gives a tired laugh. "The fact is, he says, "when you do pass new legislation you do have to notify people as to the requirements of that legislation. Particularly the people who are going to be dealing with that legislation."

To some people, not shackling pregnant women seems like a no-brainer. But to many corrections workers, this goes against a very basic tenet of prison life: when an inmate gets escorted off prison grounds, they get shackled. Continue reading...
Reporter Audrey Quinn submitted freedom of information requests to Blair County Prison, for records of pregnant inmate shackling.
Sunday, Sep 21, 2014, 6:10 pm · By George Lavender
Florida's prison chief took the drastic measure of firing thirty two prison guards on Friday amid widespread accusations of criminal wrongdoing and misconduct in the state's prison system. The Miami Herald reports that many of those fired were connected with suspicious deaths in custody
Eighteen of those fired by Secretary Michael Crews were involved in the death of Matthew Walker at Charlotte Correctional Institution on April 11. Walker, 55, was killed in what the DOC is calling an "inappropriate use of force."

Five other fired corrections officers from Union Correctional had been accused of using excessive force in the death of inmate Rudolf Rowe on Aug. 16, 2012. Continue reading...
Among those dismissed on Friday was Rollin Suttle Austin. In 2010, a prisoner at Franklin Correctional, Randall Jordan-Aparo, died after being gassed on Austin's orders. An investigation by Florida Law Enforcement found that Jordan-Aparo's death was unrelated to the gassing.
Austin remained on the job for three years, until a team of prison system inspectors visited Franklin to look into unrelated wrongdoing and stumbled onto the circumstances behind Jordan-Aparo's death, calling it a case of "sadistic, retaliatory" behavior by guards. Continue reading...
Jordan-Aparo's death is now under investigation by the US Department of Justice. The Miami Herald's investigation found Austin's personnel file contained multiple allegations of wrongdoing.
Austin allegedly operated very much the way corrections officers have been trained for decades, according to Ron McAndrew, a prison consultant who studied the phenomenon of "goon squads'' while he was warden at Florida State Prison in Starke in 1998.

McAndrew testified in legislative hearings that "goon squads" of guards have long roamed Florida's prisons, attacking inmates and enforcing vigilante justice, while higher-ups turned a blind eye, as they did in 1999 when a squad of guards beat and killed Death Row inmate Frank Valdes.

McAndrew said the sheer number of Austin's complaints — and the similar pattern of abuse alleged in them — should have been a red flag to his superiors at the prison and in Tallahassee. Continue reading..
As reported here at The Prison Complex, Florida's prisons have faced increased scrutiny in the wake of the 2012 death of Darren Rainey. Rainey, who was diagnosed with mental health issues, was allegedly locked in a scalding hot shower by prison guards as punishment for defecating in his cell. When his body was found an hour later, "his skin was so burned that it had shriveled from his body, a condition referred to as slippage" the Herald reports.