Friday, Nov 10, 2017, 12:00 pm · By Joseph Bullington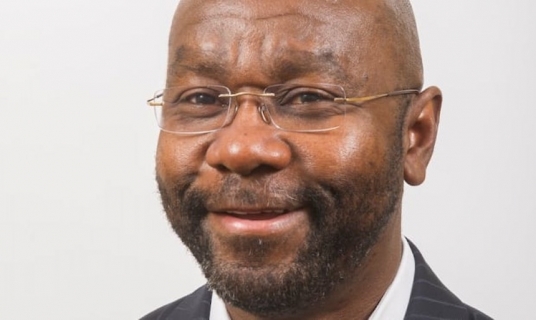 While most excitement on the Left about Tuesday's elections has focused on the Democratic wins in Virginia and New Jersey, the off-year races also saw many quieter progressive victories in improbable places across the country. In Maine, voters passed a referendum to override the governor's veto and expand Medicaid in the state. Our Revolution, the organization that grew out of the Bernie Sanders presidential campaign, counted wins for 21 of its endorsed candidates in down-ballot races from Pennsylvania to Minnesota. And in the Montana capital of Helena, population 28,190, progressives swept the races for city commission and elected Wilmot Collins as the first black mayor in the state's history*.
Wednesday, Nov 8, 2017, 3:00 pm · By Thomas Linzey
Funny how projects that would be holocausts for Earth never seem to stay dead.
Look no further than the proposed Pebble Mine in southwestern Alaska's Bristol Bay. In 2002, after deposits of copper, gold, and molybdenum were confirmed to the tune of $300 billion, the dream of a huge open pit mine was born—with a proposal to remove 10 billion tons of rock, create two artificial lakes over four miles long, and construct a mine as deep as the Grand Canyon and as big as Manhattan.
During the Obama Administration, Alaskans and other groups successfully fought to get the Environmental Protection Agency (EPA) to declare the area off-limits to mining under a rarely-used provision of the Clean Water Act. The agency eventually declared that the mine would result in the "complete loss of fish habitat" due to the destruction of 22 miles of streams and more than six square miles of wetlands.
But it only took an hour after a meeting between President Trump's EPA-head Scott Pruitt and the CEO of the Pebble Limited Partnership for Pruitt to reverse that determination. His decision now allows the permit application process to move forward.
Monday, Nov 6, 2017, 9:30 am · By Francis Thicke
Editor's Note: Established by the Organic Foods Production Act (OFPA), the National Organic Standards Board (NOSB) is a Federal Advisory Board made up of 15 public volunteers from within the organic community. Each NOSB member is appointed by the U.S. Secretary of Agriculture for a five-year term. Members include: four who own or operate an organic farming operation; two who own or operate an organic handling operation; one who owns or operates a retail establishment with significant trade in organic products; three with expertise in areas of environmental protection and resource conservation; three who represent public interest or consumer interest groups; one with expertise in the fields of toxicology, ecology or biochemistry; and one who is a U.S. Department of Agriculture (USDA) accredited certifying agent. The board considers and makes recommendations on a wide range of issues involving the production, handling and processing of organic products. Thicke, an organic farmer and soil scientist, served on the NOSB as an environmental representative.
There are two important things that I have learned during my five years on the National Organic Standards Board (NOSB). First, I learned that the NOSB review process for materials petitioned for inclusion on the National List is quite rigorous, with Technical Reviews of petitioned materials and careful scrutiny by both NOSB subcommittees and the full board.
The second thing I learned, over time, is that industry has an outsized and growing influence on USDA—and on the NOSB (including through NOSB appointments)—compared to the influence of organic farmers, who started this organic farming movement. Perhaps that is not surprising, given the growing value of organic sales. As organic is becoming a $50 billion business, the industry not only wants a bigger piece of the pie, they seem to want the whole pie.
We now have "organic" chicken CAFOs (concentrated animal feeding operations) with 200,000 birds crammed into a building with no real access to the outdoors, and a chicken industry working behind the scenes to make sure that the animal welfare standards—weak as they were—never see the light of day, just like their chickens. The image consumers have of organic chickens ranging outside has been relegated to pictures on egg cartoons.
Editor's Note: Solugen, founded in 2016, is a biotech company concerned with developing environmentally conscious alternatives to chemical manufacturing. Their first patent is called Bioperoxide—a hydrogen peroxide alternative created entirely out of plants instead of petroleum. In October, they launched their first line of sustainably-minded consumer cleaning products called "Ode To Clean"—and with it, a blog. Rural America In These Times does not endorse any brands. The following repost, however, provides an interesting (and somewhat sick) look at the regional distribution of industrial toxins across the United States. Turns out, a majority of what the EPA calls "toxic releases" occur in rural areas.
In the company's own words:
Every year, the U.S. Environmental Protection Agency (EPA) requires most large industrial facilities to report the volume of toxic chemicals they release into the environment. The EPA takes this data and consolidates it into the Toxic Releases Inventory (TRI), which is then used to set environmental policies in place. For this analysis, we looked at the EPA's most recent TRI report, looking at data from 2016.

This includes data reported from more than 18,000 facilities across the United States, spanning major industries like manufacturing, mining, chemicals and utilities. It includes total releases (in pounds) of roughly 650 different toxins which are determined to have a significant adverse effect on humans and/or the environment. And in this report, "release" means that a chemical was "emitted to the air or water, or placed in some type of land disposal.
Here's a look at the what, where and who was responsible for the bulk of toxic emissions in the United States in 2016.
Monday, Oct 30, 2017, 6:30 pm · By Steven Conn
There's a funny Monty Python skit from years ago where a son comes home to his parents. His father is furious at him because he won't go into the family business—writing plays and poetry—and has rebelled to become a coal miner instead. The skit is funny because back in the 1970s when it aired, everyone knew that coal mining was a dirty, dangerous, terrible way to make a living.
So it is particularly bizarre that the Trump administration seems to be infatuated with coal and coal mines. In fact, they love coal so much that they want us all to pay more for it. Recently, Secretary of Energy Rick Perry has been pushing a proposal to provide tax-payer subsidies for electrical plants if they burn coal. This will, apparently, persuade them to switch from cheaper, cleaner natural gas.
And then there was Scott Pruitt, the fox Donald Trump appointed to guard the EPA's chicken coop, announcing that the "war on coal" was now over because the EPA was going to walk away from the Obama Administration's clean energy goals.
But there never was a war on coal and jobs mining coal aren't coming back. Employment in the mines topped out at over 800,000 and that was in the 1920s. Coal mining jobs have been in a steady, inexorable decline ever since. There are two basic reasons for that.
Friday, Oct 27, 2017, 1:00 pm · By Shannan Stoll
Last December, calls to defund the Dakota Access pipeline and "Stand with Standing Rock" led individuals to divest millions of dollars from banks extending credit to that project. As cities and tribes got involved, that amount increased to now more than $4 billion.
Seattle was the first, then more cities followed, and the movement to defund Big Oil is still growing. In May, Indigenous leaders launched a new campaign, the Treaty Alliance Against Tar Sands Expansion, targeting four proposed tar sands pipelines. The strategy is to stop banks' financial commitment before ground is broken. One of these projects—TransCanada's Energy East Pipeline—was terminated earlier this month.
Now, the movement that began at Standing Rock has gone global, since much of the DAPL funding came from overseas banks. Some European banks such as BNP Paribas have taken steps to stop funding fossil fuel projects that trample Native peoples' rights. Others such as Norway's DNB and ING have done some divesting.
Last week, a delegation of Indigenous women returned from a trip to Europe where they met with leaders of financial institutions in Norway, Switzerland, and Germany, the "home bases for several of the world's largest financial and insurance institutions supporting dangerous extraction developments," according to the news release. The delegation was organized by Indigenous women leaders in partnership with the Women's Earth and Climate Action Network.
"No part of our society, young or old, rich or poor, rural or urban, has been spared this plague, drug addiction," said President Trump on Thursday, prior to officially declaring the opioid crisis a national public health emergency.
Last year, at least 64,000 Americans died from drug overdoses—more than gun violence and traffic accidents combined. "That's 175 lost American lives per day," said Trump, "That's seven lives per hour." In 2015, opioid overdoses alone killed 33,091 people.
Though he conveyed an understanding of the magnitude of the problem, Trump stopped short of declaring the opioid crisis a national emergency (something he said he would do back in August) which would allow states to receive federal funds like they do in the wake of a natural disaster. This public health emergency declaration doesn't offer new funds, but rather directs the Department of Health and Human Services (HHS) to provide grant money where it sees fit.
Prescription training for federally employed doctors, a public-private partnership with drug companies for the development of non-addictive pain killers and a "massive" advertising campaign aimed at convincing kids not to start doing drugs in the first place were among the initiatives the president proposed in his speech. "If we can teach people before they start, it's really easy not to take them," said Trump. Unfortunately, he also reasserted the need to build his ridiculous wall on the southern border to help keep out heroin.
Tuesday, Oct 24, 2017, 6:00 am · By Steve Smith
Editor's note: Herbicides used to kill weeds before they emerge from the soil are known as "pre-emergents." Herbicides applied to crops after weeds have already sprouted are called "post-emergents." Dicamba-based herbicides kill broadleaf weeds and woody plants both ways—pre- and post-emergent—by affecting the growth of the plants' vascular tissue. They also kill or damage countless other plant species that are not genetically engineered to tolerate them.
On October 13, an EPA press release announced the agency's decision to allow the use of dicamba herbicides during the 2018 growing season for post-emergent weed control in genetically engineered, dicamba-resistant soybeans and cotton. Prior to crop year 2017, there were no registered post-emergent uses of dicamba on any crops—GMO or conventional. The first labels authorizing post-emergent applications of the new, supposedly less volatile formulations of dicamba were issued in mid-November of last year.
Serious crop damage problems from dicamba drift and volatilization occurred in 2017 throughout the Southeastern and Midwestern United States, impacting many million acres. Both state regulators and the EPA have been debating for nearly a year what restrictions, if any, to place on post-emergent dicamba use in 2018. In its October announcement, the EPA discusses its work with dicamba registrants to craft a set of uncontested, post-emergent label changes that will be enforced in 2018. The most important include:
Post-emergent dicamba herbicides will be classified as "restricted use," requiring that applicators must be certified (or work under the supervision of a certified applicator);
Applicators/farmers must receive special training, and maintain more detailed records of when, where, and under what atmospheric circumstances applications are made;
Applications are limited to when maximum wind speeds are below 10 miles per hour (mph) (down from 15 mph);
Reducing the times during the day when applications can be made; and
More rigorous tank-clean out requirements to prevent cross contamination.
Before commenting on the substance of the EPA decision, I thought I would review what we learned in 2017, because those who fail to learn from history are destined to repeat it.
Friday, Oct 20, 2017, 6:00 am · By John Collins
On July 26, the Environmental Working Group (EWG) announced the launch of the their Tap Water Database: "Starting today, the vast majority of Americans can learn about every potentially harmful chemical in their drinking water and what scientists say are the safe levels of those contaminants."
Unfortunately for us, there are a lot of "potentially harmful" chemicals to learn about and scientists don't always agree on the definition of "safe."
As the largest national effort of its kind, EWG's database aggregates water quality tests from nearly 50,000 public water utilities in all 50 states (and the District of Columbia) going back to 2010. Of the 500 contaminants these tests were looking for, 267 were detected in our drinking water. These include:
93 linked to an increased risk of cancer
78 associated with brain and nervous system damage
63 connected to developmental harm to children or fetuses
45 linked to hormone disruption
38 that may cause fertility problems
This week, EWG published Trouble in Farm Country—a report based on the database's findings that focuses specifically on nitrate contamination in rural America.
Tuesday, Oct 17, 2017, 9:00 am · By Pat Mooney
Editor's note: The International Panel of Experts on Sustainable Food Systems (IPES-Food) has just published Too Big to Feed: Exploring the Impacts of Mega-Margers, Consolidation and Concentration of Power in the Agri-Food Sector, a comprehensive (and alarming) report detailing the ways in which global agribusiness is using current economic and technological trends to further the failed industrial model. From seeds to pesticides, livestock genetics to animal pharmaceuticals, farm machinery to commodity traders, food and beverage processors to grocery stores—unprecedented consolidation has left fewer and fewer companies with a larger share of the marketplace. Meanwhile, the social, environmental and economic consequences of these unchecked arrangements are wreaking serious havoc around the world. In short, the report states, "Dominant firms have become too big to feed humanity sustainably, too big to operate on equitable terms with other food system actors, and too big to drive the types of innovation we need." The report also explores how to build a new antitrust environment, address the root causes of consolidation and create better food systems. Below is an executive summary of the 104-page document.
Mega-mergers are sparking unprecedented consolidation across food systems, and new data technologies represent a powerful new driver. For decades, firms in the agri-food sector have pursued mergers and acquisitions (M&A) and other forms of consolidation as part of their growth strategies. However, the recent spate of mega-mergers takes this logic to a new scale.
Since 2015, the "biggest year ever for mergers and acquisitions," a number of high-profile deals have come onto the table in a range of agri-food sectors—often with a view to linking different nodes in the chain. These include the $130 billion merger between U.S. agro-chemical giants, Dow and DuPont, Bayer's $66 billion buyout of Monsanto, ChemChina's acquisition of Syngenta for $43 billion and its planned merger with Sinochem in 2018.
These deals alone will place as much as 70 percent of the agrochemical industry in the hands of only three merged companies. Meanwhile, the merger between leading Canadian fertilizer companies Potash Corp. and Agrium, Kraft-Heinz's bid for processing giant Unilever, and online retailer Amazon's acquisition of Whole Foods Market are proof that mega-deals are sweeping through all nodes of the chain.