The ITT List
Monday, May 20, 2013 • 10:49 am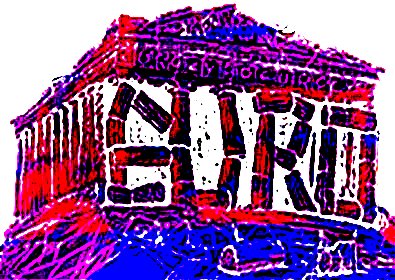 If you've ever played Super Mario Brothers, you've been to a world built in and on the clouds, mysteriously suspended in mid-air. You've also no doubt gone tumbling out of those clouds. That's a good metaphor for the economic recovery, which is built on the equally tenuous ground of cheap government loans to the very banks whose speculation brought us to crisis in the first place, and could have us in for another precipitous tumble.
Jack Rasmus offers a succinct explanation in "Cyprus and Global Banking Instability" over at Z Communications. He argues that instead of reinvigorating the economy, the bank bailouts on both sides of the Atlantic have fueled a new wave of airy speculation, which led to the crisis in Cyprus.
More »
0 comments ·
Thursday, May 16, 2013 • 1:14 pm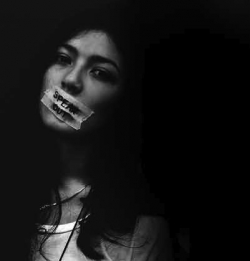 Rape allegations. Sexual harassment. Patriarchal abuse of power. No, this time the accusations are not against Catholic clergy or American politicians, but rather a high-ranking member of the Socialist Workers Party in the United Kingdom. Unhappiness over how the party handled the scandal has sparked a mass exodus of members.
In "Sexism and the Left: Fight the (Invisible) Power," from the April/May issue of Red Pepper, Zoe Stavri uses this case to shine a broad light on persistent sexism within the Left.
More »
1 comments ·
Friday, May 10, 2013 • 11:15 am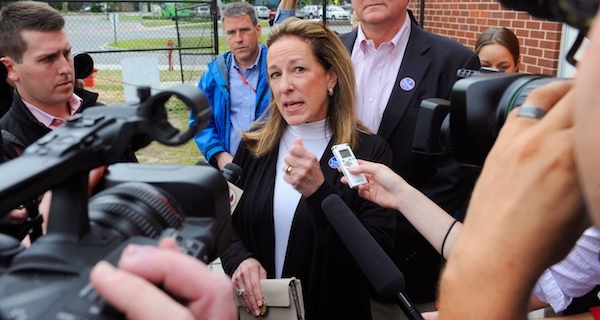 It's no secret that congressional elections have a bit of a competitiveness problem. Most congressional districts invariably vote for either Republicans or Democrats. In those districts, the minority party's candidates have no hope of winning elections, and their voters have no hope of winning representation. Take the 2012 election, when Democrats didn't pick up a single seat in the 201 districts where Mitt Romney beat Barack Obama by more than 4 percent and Republicans didn't pick up a single seat in the 167 districts where Barack Obama beat Mitt Romney by at least 11 percent. That's an awful lot of safe districts.
But maybe you're foolhardy enough to believe you could actually break through those impenetrable partisan walls. You're a Democrat in a red district or a Republican in a blue district, and you want nothing more than to represent your district in the U.S. House of Representatives.
Well, with this election-tested* guide, you too can fruitlessly struggle to overcome our increasingly hyper-partisan winner-take-all congressional elections. If you follow the guide closely, you might even feel like you have a real chance at winning your race before your inevitable failure on Election Day.
More »
0 comments ·
Wednesday, May 8, 2013 • 5:40 pm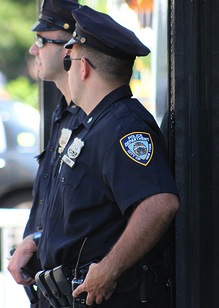 Over at Counterpunch, Ari Paul has sobering details from the trial over the New York Police Department's stop-and-frisk policy. The testimony in the class action lawsuit reveals that maintaining control of minority populations is one of the explicit goals of the NYPD practice. Paul writes:
A police officer even revealed an audio recording of his commanding officer mandating racial profiling with the stops, saying, "I have no problem telling you this…Male blacks. And I told you at roll call, and I have no problem [to] tell you this, male blacks 14 to 21." ... Various testimony over several weeks have confirmed that the police view every single stop-and-frisk as successful, as it is a reminder to every black and Latino male that they are not in charge, the police are in control and that they are being watched.
More »
0 comments ·
Thursday, Apr 25, 2013 • 3:11 pm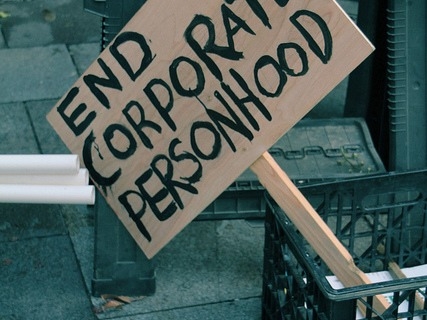 Not all judges believe corporations are people. At portside.org, Mike Ferner's "In PA, the Corporation Does Not have Natural Personhood—Democracy Is Coming? To the USA" details a decision by Pennsylvania Judge Debbie O'Dell-Seneca that states that local hydraulic "fracking" companies have no rights to privacy on the grounds that, under the state's constitution, corporations are not people.
After these selfsame gas companies were forced to pay a local Western Pennsylvania family a settlement of $750,000 for health problems caused by nearby drilling, local reporters and researchers naturally wanted to know what those problems were. Yet despite their best efforts to keep it a secret, Judge O'Dell-Seneca's decisions means the suit's terms of settlement will be opened and the beans will be spilled.
So maybe the movement for a constitutional amendment defining corporations as nonpersons isn't completely in the legal wilderness. Take heart. There is hope! As the court's decisions states, in an almost thunderous rhetoric:
More »
0 comments ·
Thursday, Apr 11, 2013 • 11:00 am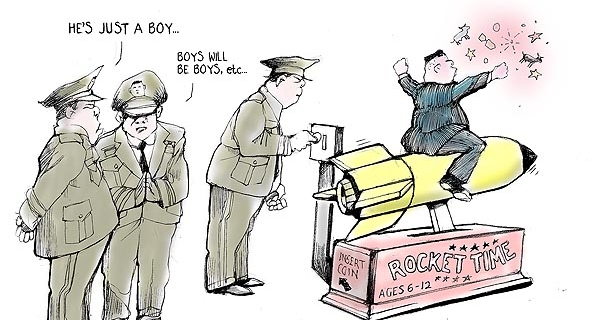 There is a pervasive myth, fueled by U.S. media and school curricula, that the United States is a benevolent force on the world stage, and never the aggressor. It takes a book by Howard Zinn or direct personal experience of state repression to open American eyes to the imperial history of our country.
In that vein comes Stansfield Smith's new article at Counterpunch.org, "North Korea's Justifiable Anger."
More »
2 comments ·
Monday, Apr 1, 2013 • 10:20 am
It was such a relief that federal leadership avoided economic suicide in the first hours of the new year by compromising on the "fiscal cliff" that was poised to plunge the U.S. into deeper recession—or was it? Neil daMause, writing for Extra!, finds that major media outlets failed to articulate the real impact of the compromise.
More »
2 comments ·
Thursday, Mar 28, 2013 • 12:18 pm
Thousands of concerned Chicagoans converged on Daley Plaza Wednesday afternoon to protest one of the largest waves of school closings in US history. The demonstrations were called for by the Chicago Teachers Union and the Grassroots Education Movement. (Photo below by sierraromeo / Flickr / Creative Commons)
Following the inital rally, protesters were led in a march around City Hall by CTU President Karen Lewis, Rev. Jesse Jackson and U.S. Rep. Bobby Rush (D-IL). (Photo below by sierraromeo / Flickr / Creative Commons)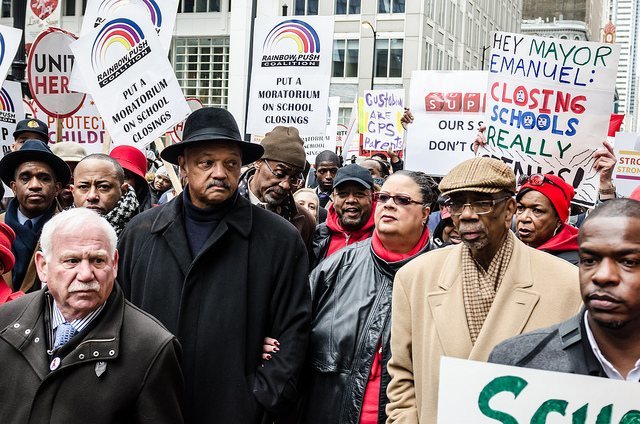 The CTU hosted two "Citywide Non-Violent Civil Disobedience Trainings" on March 16 and 17 to prepare individuals for this Wednesday's protests. CTU supporters are shown here marching under a banner for Little Village Lawndale High School in Chicago's South Lawndale neighborhood. (Photo below courtesy of Jane Huh)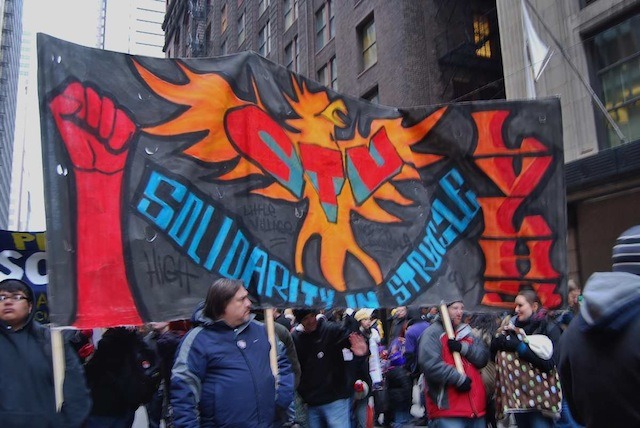 CPS last month released a list of 129 schools being considered for possible closure. Among them was Mahalia Jackson Elementary School, 75% of whose students are low-income and 98% of whom are black. (Photo below by sierraromeo / Flickr / Creative Commons)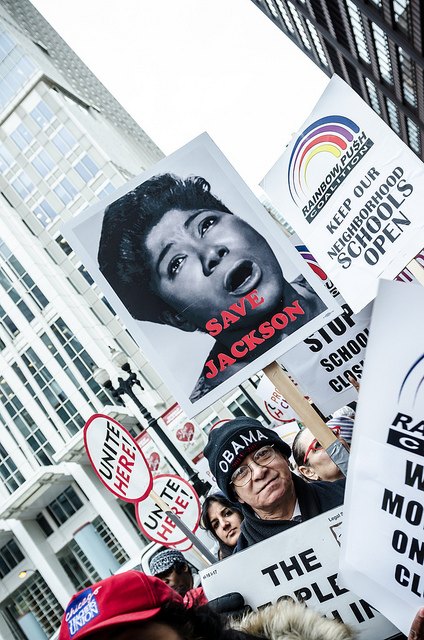 Members of Kelly High's marching band spurred the crowd on Wednesday afternoon. Though Kelly High School is safe from closure, one student nonetheless told the Chicago Tribune, "I think it's our responsibility to stick up for these younger students and defend the schools we went to." (Photo below by sierraromeo / Flickr / Creative Commons)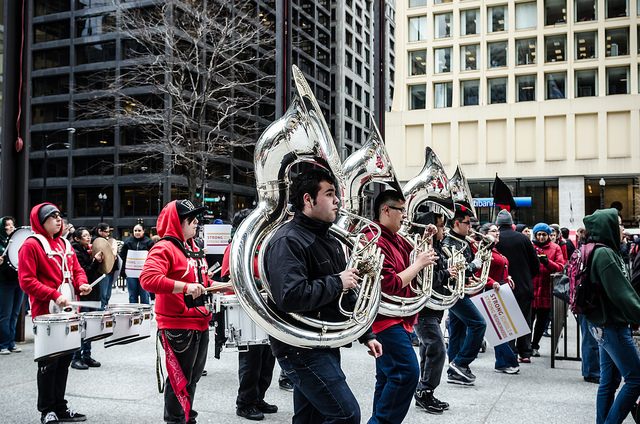 Roughly 150 protesters blocked LaSalle Street's southbound traffic outside City Hall. (Photo below by sierraromeo / Flickr / Creative Commons)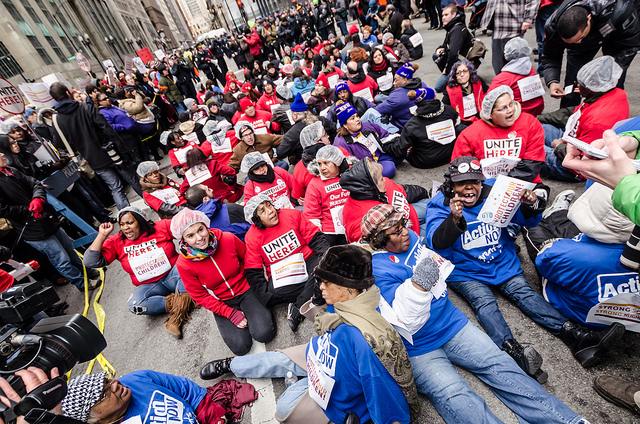 (Photo below by sierraromeo / Flickr / Creative Commons)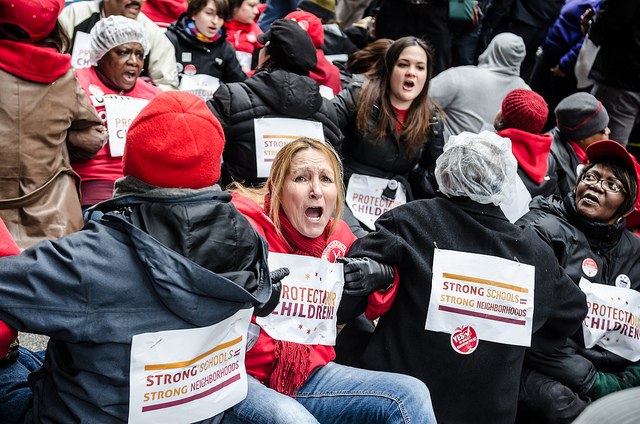 Ultimately 127 people were detained and ticketed by Chicago police following a mass sit-in along LaSalle Street right outside City Hall. (Photo below by sierraromeo / Flickr / Creative Commons)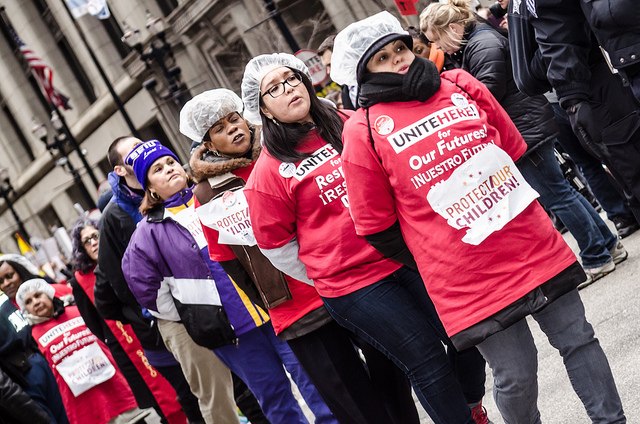 An anonymous demonstrator poses for a photo, her hands cupped together to form the figure of a heart. (Photo below by sierraromeo / Flickr / Creative Commons)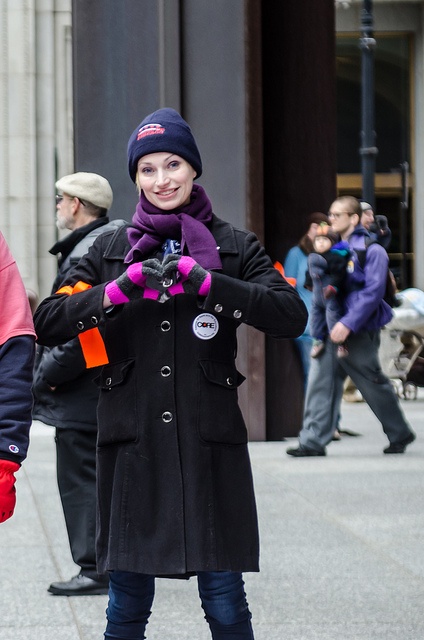 More »
0 comments ·
Friday, Mar 15, 2013 • 4:34 pm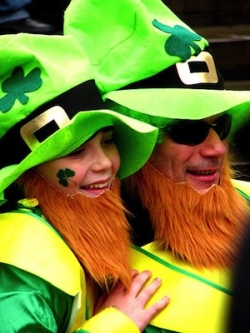 The great, galloping greenfest is here yet again. And I for one am getting jittery. It's not about my preparations for St. Patrick's Day (I've already baked my grandmother's
soda bread
, with fewer lumps in it than usual this year). It's not about my role in the festivities (I'll be in my set spot on the sidelines of the New York City parade, protesting the
exclusion of LGBT marchers
…look for a petite, pissed-off redhead waving a sign that says "Put the GAY back in Gaelic!"). What makes me anxious is not what's happening here, but the suffering that is now being endured by my people across the pond.
By "my people," I don't mean the Irish (to whom I am—you guessed it—related). Instead, I mean the Irish-Americans, Irish-Australians, and people of Irish extraction who were born
everywhere from Algeria to Aruba
and who are at this very moment commemorating St. Patrick's Day by trekking to their ancestral land for the first time.
This year, Ireland launched
"The Gathering"
, a €5-million scheme to lure 325,000 extra visitors of Irish heritage to its rolling hills and rollicking pubs in 2013. For my kinfolk who are making their introductory trek—on this, the overblown holiday when Ireland commemorates
its church's founding saint
—I fear it won't be so easy being green.
More »
0 comments ·
Thursday, Mar 14, 2013 • 2:00 pm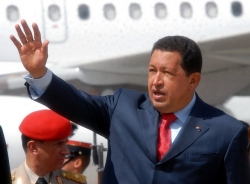 The mainstream media and his opponents have painted Hugo Chávez as "...an evil dictator, as an irresponsible and not-so-smart clown," writes Daniel Chavez in Red Pepper's "Venezuela: The Revolution Begins Today," but these characterizations disregard the material impact of Hugo Chávez and the Bolivarian Revolution on Venezuela and Latin America more broadly. In the wake of Chávez's death, Daniel Chavez challenges supporters and opponents alike to take an objective view of the changes in Venezuela since Hugo Chávez became president. He sees the many improved conditions for many Venezuelans that the revolution can carry forward without him.
More »
0 comments ·