Uprising
Monday Apr 16, 2012 8:39 am
An Introduction From Uprising's New Blogger and Editor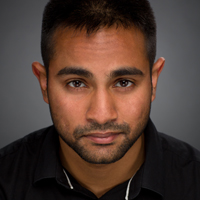 Readers,
I'm pleased to announce that I am joining In These Times as a staff writer and managing Uprising. As my first course of action, I will litter these pages with a maddening amount of puns and cute asides.
If there's time left after that, I also look forward to expanding our coverage of the anti-austerity movements bubbling across the world and placing these insurgencies in a broader political context.
Based in New York City, much of the blog's focus will remain on Occupy Wall Street and local battles over home foreclosures, student debt, and education reform. But we'll look beyond our doorstep. Vibrant movements in places like Greece aren't just inspirational— they should help inform our own tactics and strategies.
By documenting today's struggles from a decidedly working-class perspective, this space will continue to be a contribution to that end.
—Bhaskar Sunkara (bhaskar@inthesetimes.com)
p.s. If you're wondering who I am, check out my bio here.
4 comments ·