Friday, Feb 14, 2020, 2:05 pm · By Emma Roller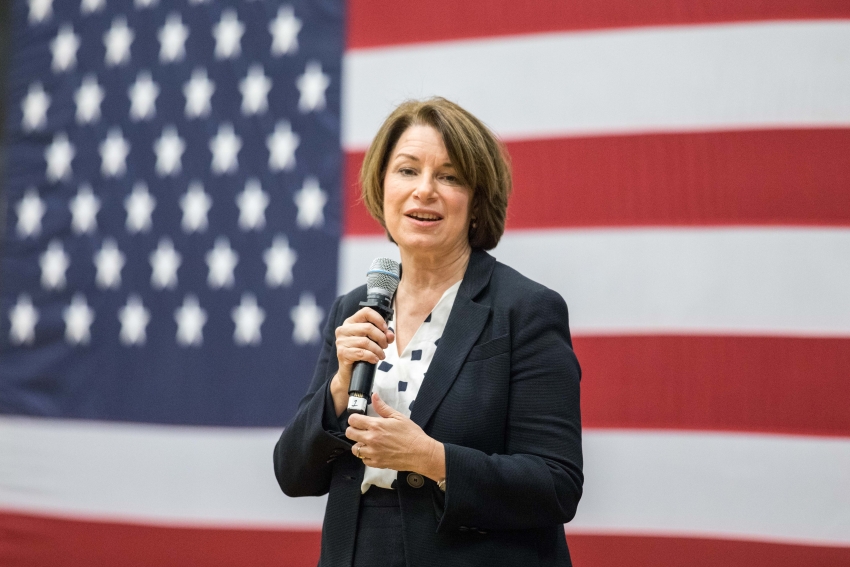 Based on a third-place finish in New Hampshire, pundits have declared Sen. Amy Klobuchar's presidential campaign to be "surging"—despite the fact that national polls show her roughly 16 points behind Sen. Bernie Sanders. CNN analysts are working around the clock on the question of whether her campaign has "momentum."
Friday, Feb 14, 2020, 11:59 am · By Andrew Tripp
One late summer evening in 2000, my home phone rang in Moretown, Vermont. "Can you please hold for Congressman Sanders?" the voice on the line asked.
Thursday, Feb 13, 2020, 8:00 am · By Hamilton Nolan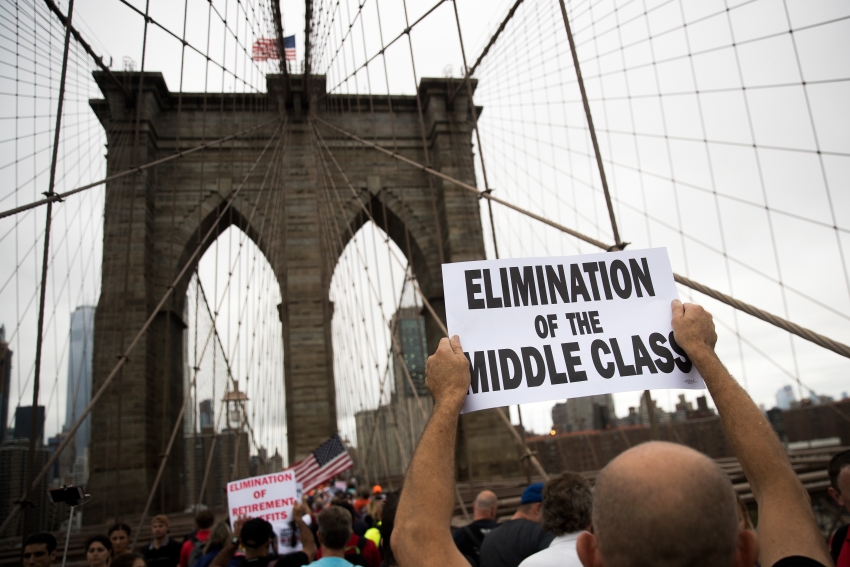 The longest ongoing strike in America today is happening in the media capital of the world. It involves the people who install and repair the cables that bring the news to many of the most influential people in America. But after three long years, the Spectrum workers of New York City are beginning to feel as though everyone has forgotten about them. For those who soldier on, the fight has become much bigger than a contract dispute. It is a fight that can only be won with a wholesale reimagining of public control over corporate power.
Wednesday, Feb 12, 2020, 12:10 pm · By Jeff Schuhrke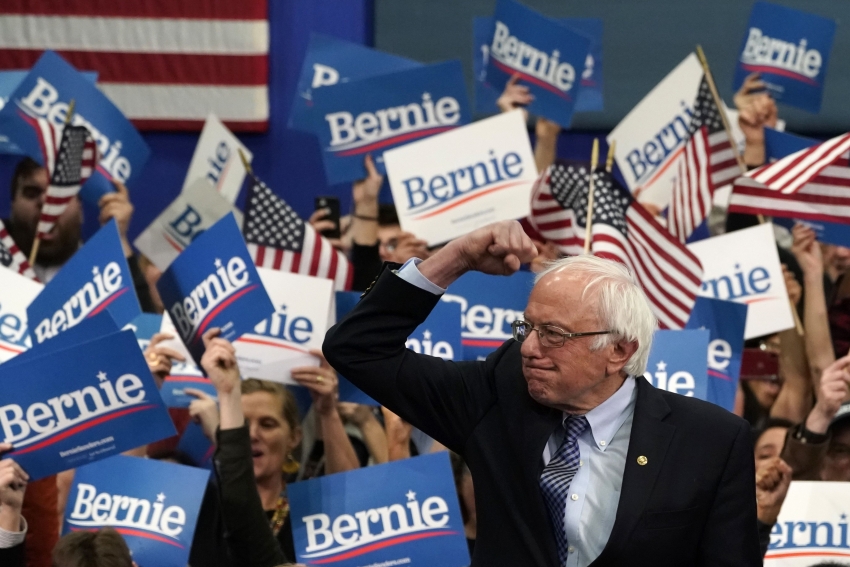 Sen. Bernie Sanders has emerged victorious following the nation's first Democratic primary in New Hampshire on Tuesday. The win further solidifies Sanders' position as the frontrunner in the race to take on President Trump in November's general election.
Friday, Feb 7, 2020, 10:22 am · By Jeremy Gantz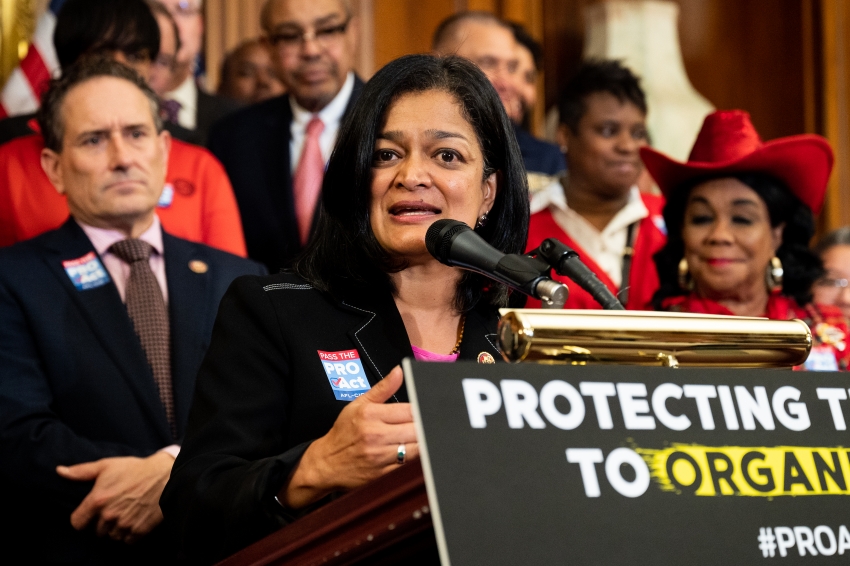 House Democrats just passed an important blueprint for strengthening unions and building worker power. If signed into law, the labor law reforms within the Protecting the Right to Organize (PRO) Act would amount to the biggest change to the rules governing employers and workers in generations. Among other major features, it would bolster workers' ability to unionize, expand organizing rights to more workers and strengthen the right to strike.
Thursday, Feb 6, 2020, 11:12 am · By Alex Press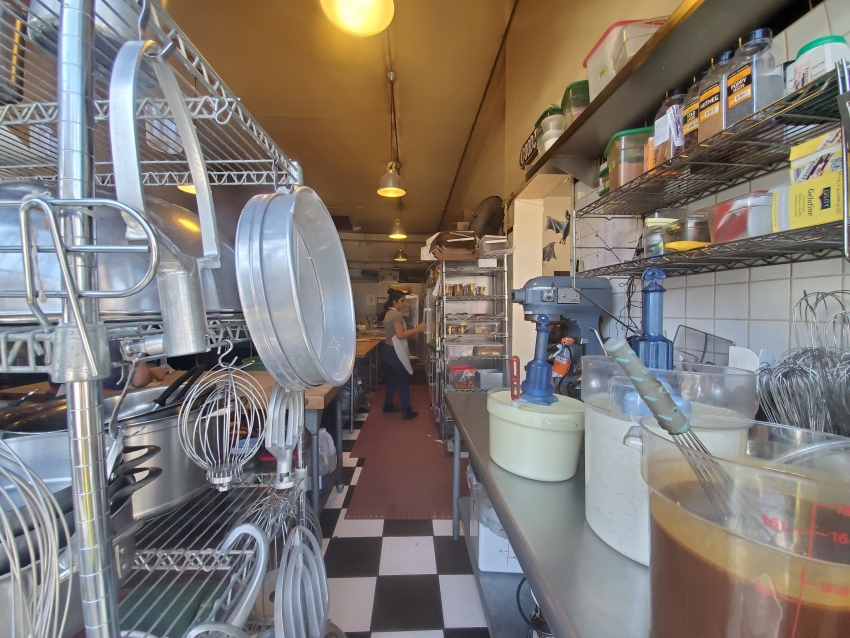 "What if a bakery kept its heart and soul, but always remained open to new ideas?" asks the website for Tartine, the world-renowned Bay Area bakery. Elsewhere on the site, the bakery boasts of "Production at a human scale." Today, the humans who produce Tartine's award-winning bread and pastries have a new idea of their own: a union.
Wednesday, Feb 5, 2020, 2:12 pm · By Mindy Isser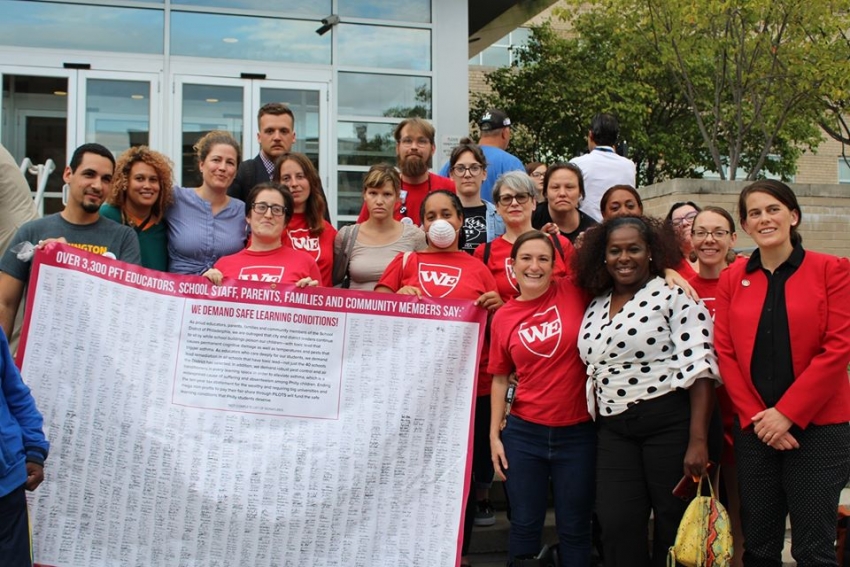 A militant caucus within the Philadelphia Federation of Teachers is showing how, with rank-and-file leadership, unions can be a powerful force for fighting deep-rooted environmental injustice.
Wednesday, Feb 5, 2020, 12:32 pm · By Robert E. Scott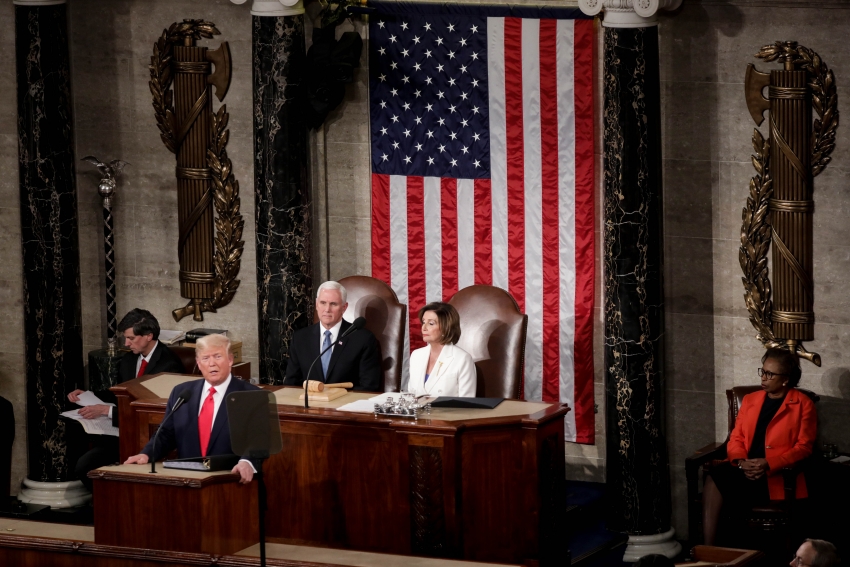 In his State of the Union address Tuesday night, President Trump extolled the "blue-collar boom" in the economy along with his purported "great American comeback." He made this claim based in part on two recent signature trade deals—the United States-Mexico-Canada Agreement (USMCA) and a "phase one" deal with China. Unfortunately, both agreements will likely to lead to more outsourcing and job loss for U.S. workers, and the facts just don't support Trump's claims about the broader economy.
Trump comes from a world that has ardently championed globalization, like many of his predecessors. However, that approach has decimated U.S. manufacturing over the past 20 years, eliminating nearly 5 million good factory jobs as shown in Figure A, below. Nearly 90,000 U.S. factories have been lost as well.
Trump has not brought these jobs back, nor will his present policies change the status quo. Globalization, and China trade in particular, have also hurt countless communities throughout the country, especially in the upper Midwest, mid-Atlantic, and Northeast regions. The nation has lost a generation of skilled manufacturing workers, many of whom have dropped out of the labor force and never returned. All of this globalized trade has reduced the wages of roughly 100 million Americans, all non-college educated workers, by roughly $2,000 per year.
In addition, more than half of the U.S. manufacturing jobs lost in the past two decades were due to the growing trade deficit with China, which eliminated 3.7 million U.S. jobs, including 2.8 million manufacturing jobs, between 2001 and 2018. In fact, the United States lost 700,000 jobs to China in the first two years of the Trump administration, as shown in our recent report. The phase one trade deal will not bring those jobs back, either.
In the State of the Union, Trump claimed that he's created a "great American comeback" and generated a "blue-collar boom" with strong wage gains for lower-income workers. As shown in Figure B, below, globalization has generated huge wage gains for those in the top 20% and especially those in the top 10%, top 1%, and top 0.1% of the income distribution. Average wages for the top 20% increased $15 per hour (33.4%) over the past two decades. Wage gains for the bottom 80% ranged from $1.39 to $2.46 per hour (13.5% to 16.4%).
Donald Trump has failed to reverse these trends, and in many ways, has made them worse. In the past three years, the vast majority of wage gains have gone to workers in the top 20%, continuing the inequality that has been well-established in the era of globalization as shown in Figure C, below. Over the past three years, workers in the top 20% enjoyed average real wage gains of $2.61 per hour, five times the gains of workers in the bottom quintile and nearly 3.5 times the gains enjoyed in the middle 60%.
Wage gains were significantly larger for workers in the bottom 20% than they were for middle-class workers, due largely to measures such as higher minimum wages that took effect in 13 states and the District of Columbia in 2018 and 19 states in January 2019. These are policies that were implemented by state legislatures and local governments around the country to help offset the effects of a decline in the real value of the federal minimum wage. They also helped offset the negative effects of dozens of efforts by the Trump Labor Department to weaken labor standards, attack worker rights, and roll back wages.
Globalization has reduced wages for working Americans by putting non-college educated workers into a competitive race to the bottom in wages, benefits, and working conditions with low-wage workers in Mexico, China, and other low-pay, rapidly industrializing countries. The Trump administration's two trade deals don't change that reality. Workers counting on Trump to deliver a "great American comeback" have been left waiting at the station.
This piece was first published at the Economic Policy Institute.
Tuesday, Jan 28, 2020, 3:15 pm · By Michael Arria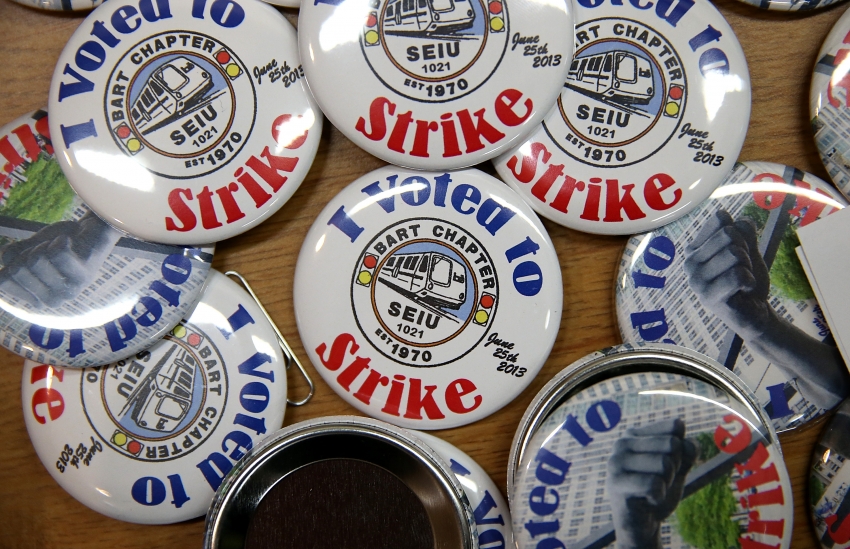 The Republican-controlled National Labor Relations Board (NLRB) ended 2019 by rolling back another round of Obama-era regulations and handing down a number of pro-employer decisions. One of those rulings restricts workers from wearing union buttons and other pro-labor insignia.
Thursday, Jan 23, 2020, 5:01 pm · By Lee Sustar
First published at Jacobin.
If you lived in Chicago over the last two decades and came anywhere near labor circles — or just about any struggle for social justice at all — chances are you met James Thindwa, who passed this month after a long illness. And if you were a senior fighting for decent living conditions, a striking worker needing support, or a charter school teacher needing a union anywhere in the United States, you benefited from James's hard work.