Thursday, Aug 22, 2019, 10:14 am · By Shaun Richman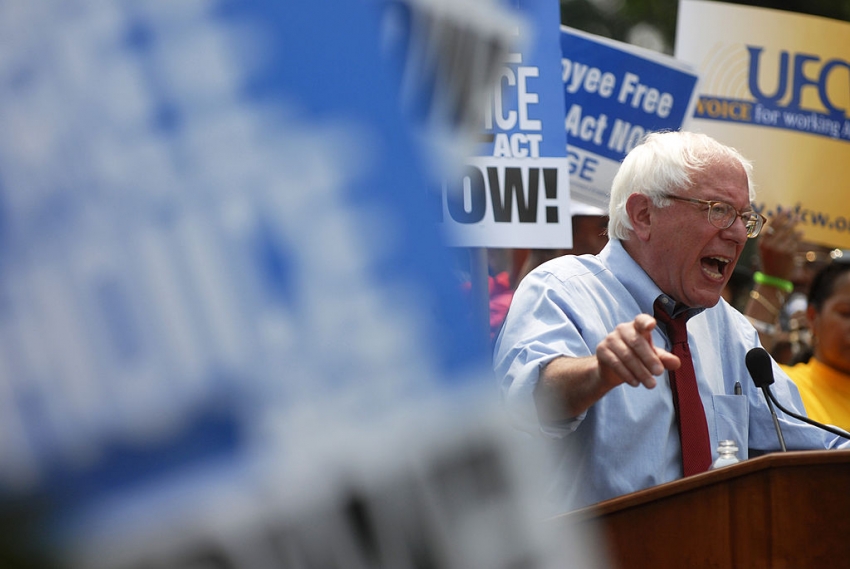 Bernie Sanders released his Workplace Democracy Plan on Wednesday. His campaign's labor platform makes the strongest case of any of the candidates so far that he would be unions' best ally in the White House in generations.
At a time when the Democrats' official labor law reform proposal, the Protecting the Right to Organize (PRO) Act, would essentially overturn the anti-union Taft-Hartley Act, the race to the left for labor's support in the primaries demands bolder policies. Bernie Sanders does not disappoint.
Wednesday, Aug 14, 2019, 4:28 pm · By Kayla Blado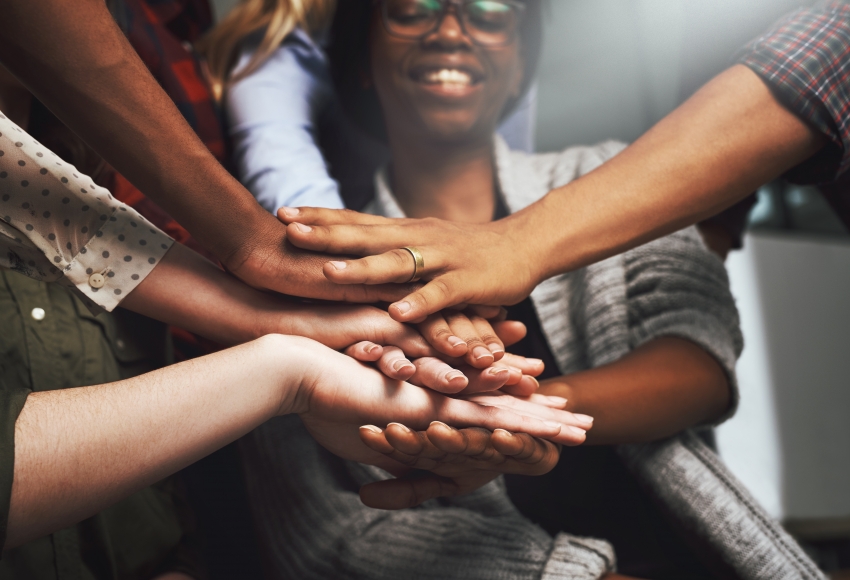 It's Monday morning and your alarm goes off. As you wake up, the dread of going to work creeps in. You're feeling exhausted, stressed out, underpaid and underappreciated. It's a mindset you can't shake, and no amount of coffee will fix: You have workplace burnout.
Tuesday, Aug 13, 2019, 12:52 pm · By Jeremy Mohler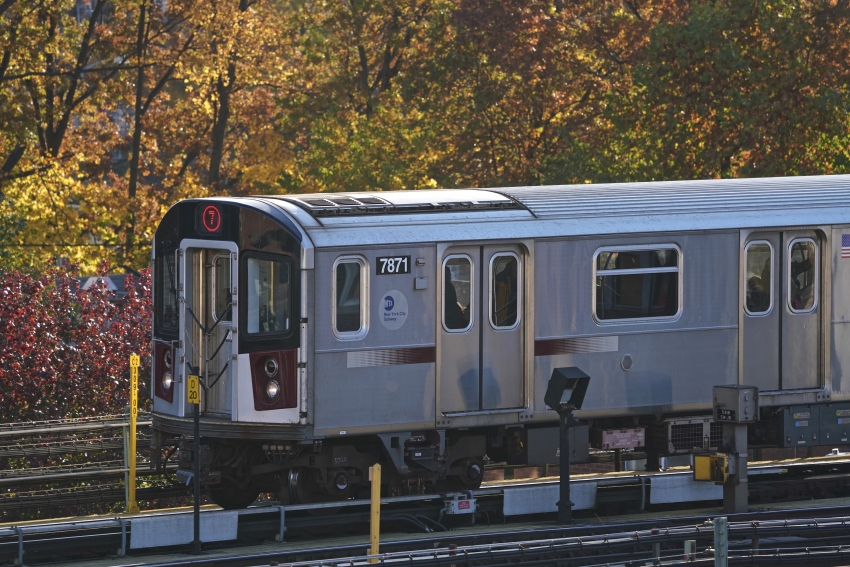 At first glance, the rideshare corporation Uber couldn't appear more different than conservative oil-mogul billionaires Charles G. and David H. Koch. Uber has hired numerous former Democratic Party campaign managers and lobbyists and the company's CEO, Dara Khosrowshahi, has publicly criticized the Trump administration, including over the travel ban on several majority-Muslim countries. The Kochs, meanwhile, have gained a reputation for bankrolling the Republican Party.
Wednesday, Aug 7, 2019, 4:21 pm · By Kari Lydersen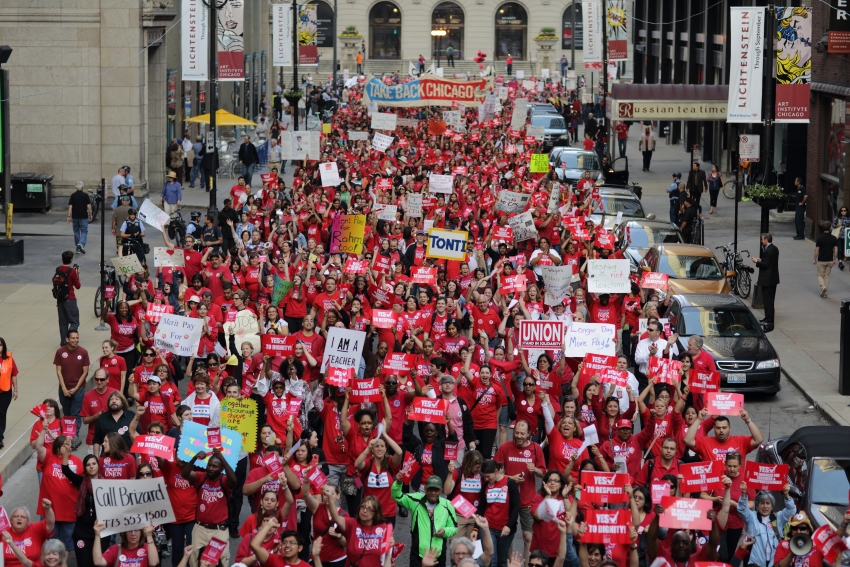 In 2012, the Chicago Teachers Union (CTU) took to the streets with thousands of supporters in a seven-day strike that was ultimately seen as a victory against "Mayor 1%" Rahm Emanuel.
A lot has changed since then. The recent wave of teachers strikes and walkouts across the country—from West Virginia to California—has won significant gains, not only in compensation for teachers but also in student resources and overall respect for public education. Back in Chicago, Emanuel and his hand-picked corporate school board have been replaced by Mayor Lori Lightfoot, a black lesbian whose campaign platform on education largely mirrored the CTU's agenda, and a school board comprised largely of educators and community leaders.
Wednesday, Aug 7, 2019, 1:05 pm · By Bruce Vail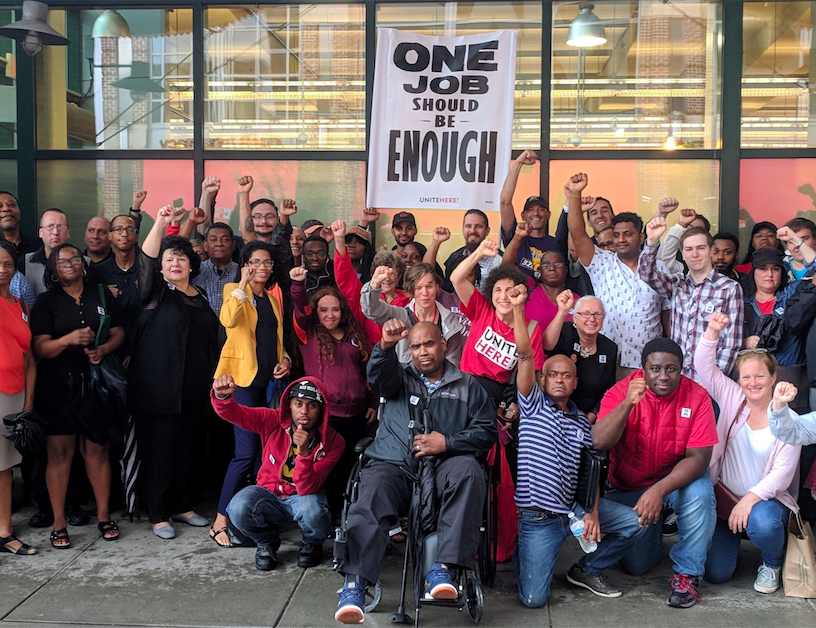 Hotel workers union UNITE HERE isn't resting on its laurels after winning a contract fight with the giant Marriott chain late last year. The union is pursuing new organizing efforts, including a push in Baltimore for a first contract covering some 145 newly unionized members there, according to Vikas Mohite, a full-time Marriott employee and active rank-and-file union member.
Monday, Aug 5, 2019, 11:47 am · By Sarah Lazare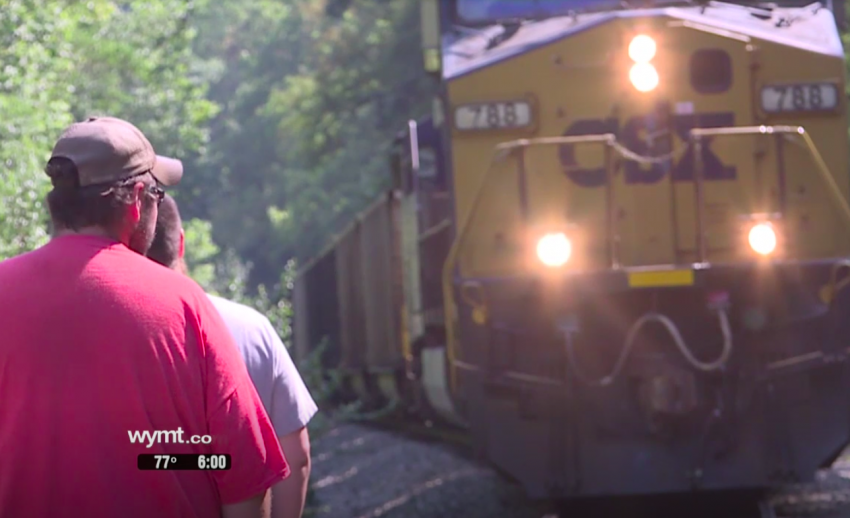 On July 29, coal miners in Cumberland, Kentucky began blocking a train carrying more than $1 million worth of coal to protest their former employer, Blackjewel LLC, which declared bankruptcy on July 1. According to CNN, the company wrote bad checks to 350 miners in Harlan County alone, prompting the workers to stage the protest to demand their paychecks. Holding signs that say, "No pay, we stay," the coal miners have been buoyed by community support, with churches and restaurants donating food and supplies. They say they will stay on the tracks until they get the wages they're owed for the work they've already done. While Harlan County stands as the site of militant coal-miner labor struggles in the 1930s and 1970s, these workers are non-union.
Friday, Aug 2, 2019, 10:46 am · By Jared Odessky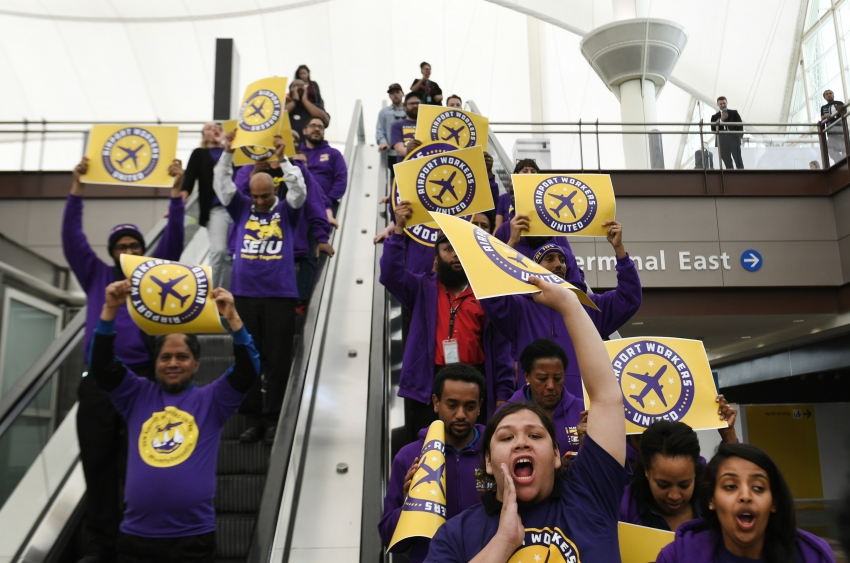 News coverage of the Green New Deal portrays organized labor as a major obstacle to its enactment. But our new report for Data for Progress paints a different picture. In a poll conducted for the think tank by YouGov Blue, union members overwhelmingly favored the proposed reforms, with 62 percent in support and 22 percent against. In a memo for Data Progress, where I am a legal fellow, I show how union contracts can be an effective way to fight for a Green New Deal.
Tuesday, Jul 30, 2019, 11:54 am · By Nan Levinson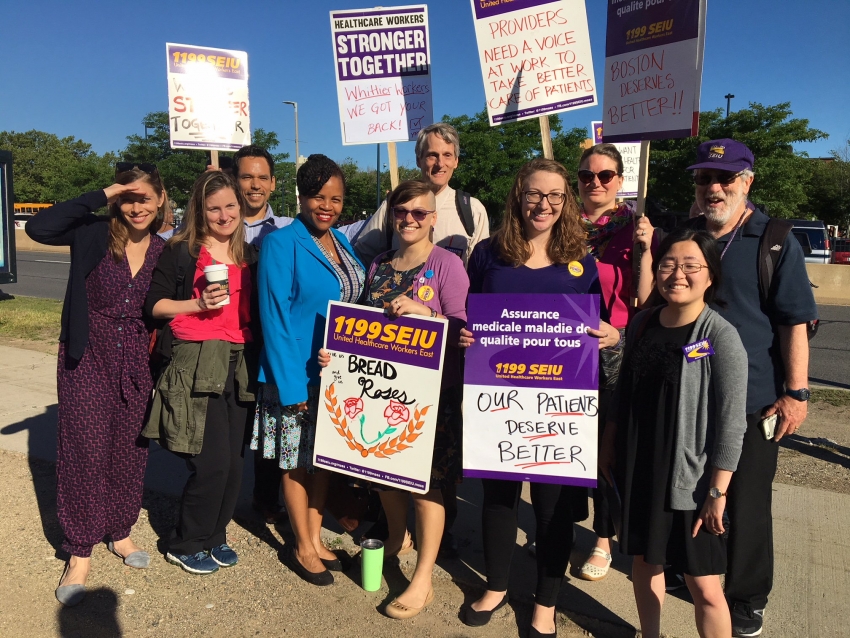 When Whittier Street Health Center unveiled its glass-sheathed, six-story, environmentally-advanced, state-of-the-art, new facility in 2012, it was seen by its Boston community as a commitment to the neighborhood and the people it serves. With brightly painted walls and expansive views across the city, it sits at the heart of Roxbury, extending an invitation of convenience and care to a population that is mostly Black or Latinx and among the poorest and least healthy in the city.
Monday, Jul 29, 2019, 10:01 am · By Michelle Chen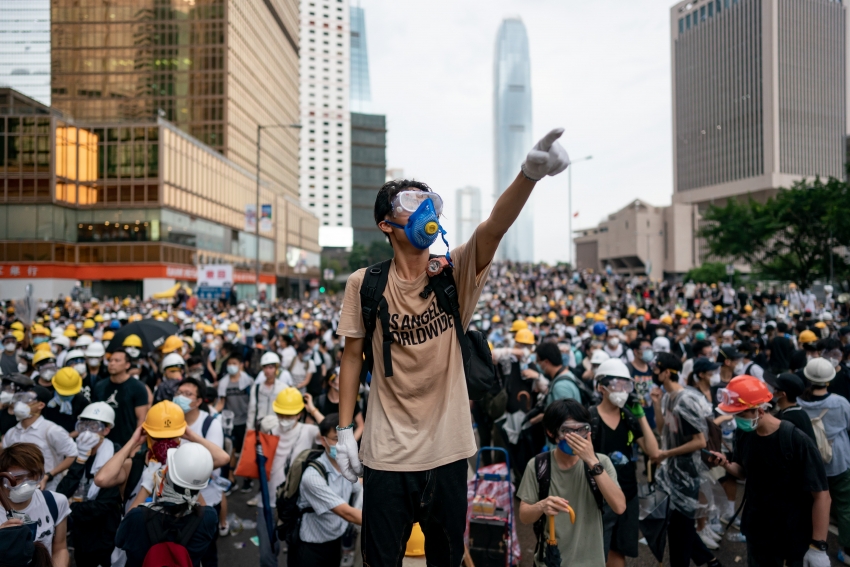 Just as the "Made in China" label insinuated itself into our retail stores in the 1980s, China today insinuates itself into most of our mainstream news coverage, as one of the largest global markets, the top carbon emitter, the biggest workforce, and the biggest geopolitical rival to the United States in recent memory. For Americans, seeing U.S. dominance in the headlines displaced by an upstart rival superpower can be humbling—or terrifying.
Friday, Jul 26, 2019, 11:30 am · By Shaun Richman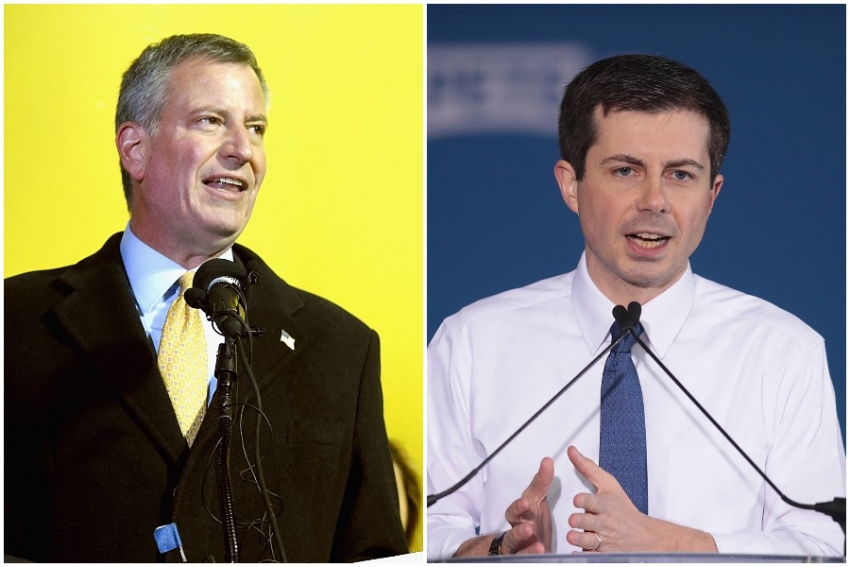 It was a tale of two cities' mayors (with presidential ambitions) this week. South Bend, Indiana's Pete Buttigieg and New York's Bill de Blasio—the two active-duty mayors among the 20 Democratic presidential candidates still on the debate stage—released their labor and workers' rights platforms.
Both mayors include fairly robust proposals to overhaul and modernize our nation's main labor law, the National Labor Relations Act.
But that should no longer be considered good enough. Given that Congressional Democrats' official proposal right now, the Protecting the Right to Organize (PRO) Act, essentially overturns the anti-union Taft-Hartley Act, adds card check under some circumstances and imposes meaningful financial penalties for employers who violate their employees' rights, woe to the candidate who doesn't propose to outdo it. Only one mayor, de Blasio, breaks new ground with his proposal; the other, Buttigieg, offers a survey course of think tank white papers and moderate reforms.