Friday, Dec 13, 2019, 9:09 am · By Julianne Tveten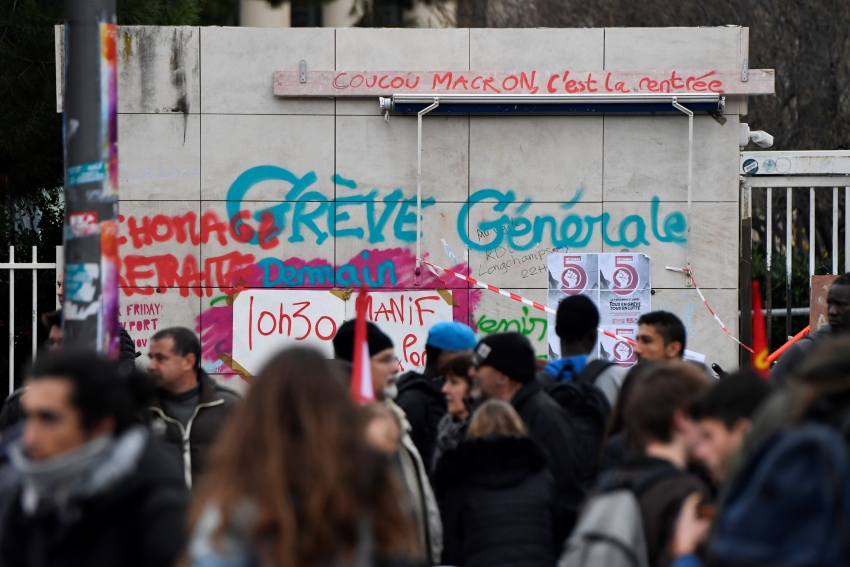 For more than a week, hundreds of thousands of people have been taking to the streets of France in a general strike protesting the potential degradation of the country's pension system. One of France's largest public-sector strikes in recent history, the action has united a wide array of workers, including air-traffic controllers, teachers and hospital staffers.
Thursday, Dec 12, 2019, 6:14 pm · By Michelle Chen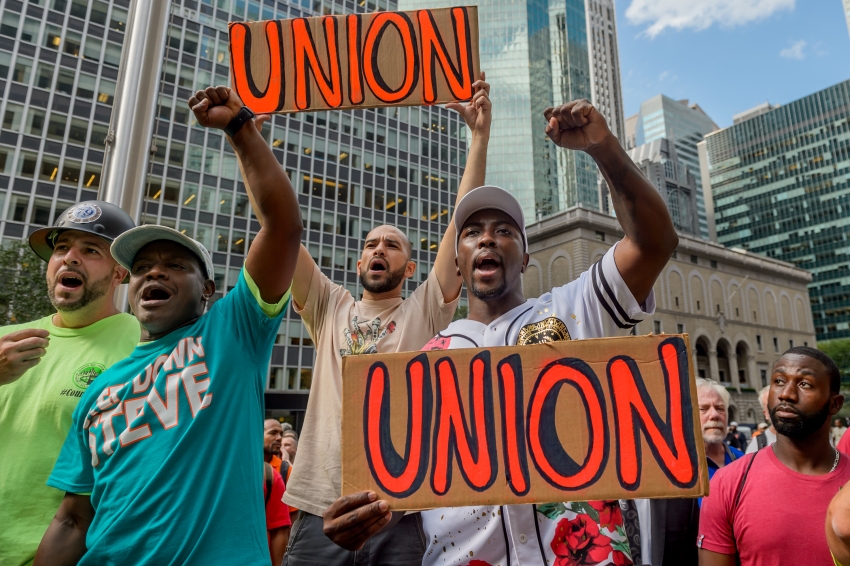 Labor unions are more popular than they've been in over 15 years. Yet a record-low number of workers belong to them. The gap between the public perception of unions and their actual membership illustrates just how difficult it's become for workers to organize.
Wednesday, Dec 11, 2019, 4:09 pm · By Michael Arria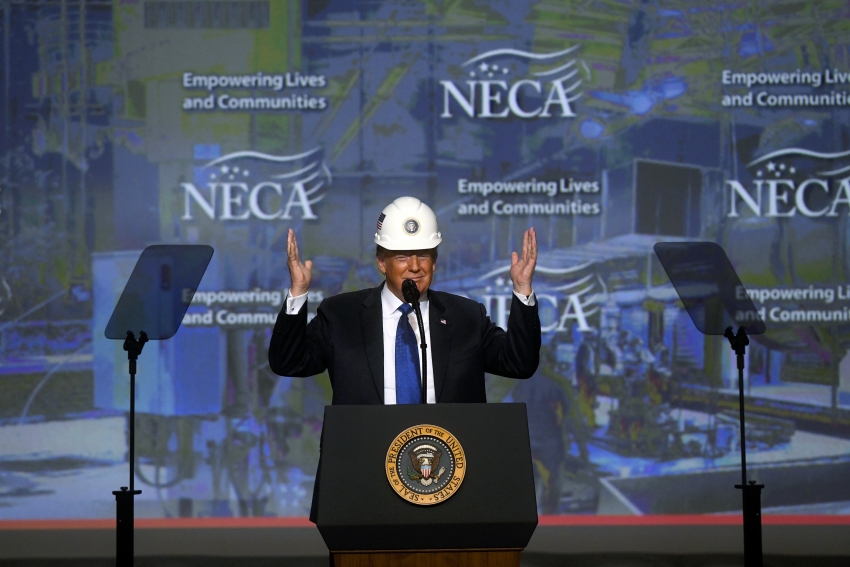 On Tuesday morning, House Speaker Nancy Pelosi announced that Democrats had reached a deal with the Trump administration to advance the United States–Mexico–Canada Agreement (USMCA), also referred to as "NAFTA 2.0." In explaining the deal, she said: "There is no question of course that this trade agreement is much better than NAFTA."
Tuesday, Dec 3, 2019, 3:59 pm · By Heidi Shierholz and David Cooper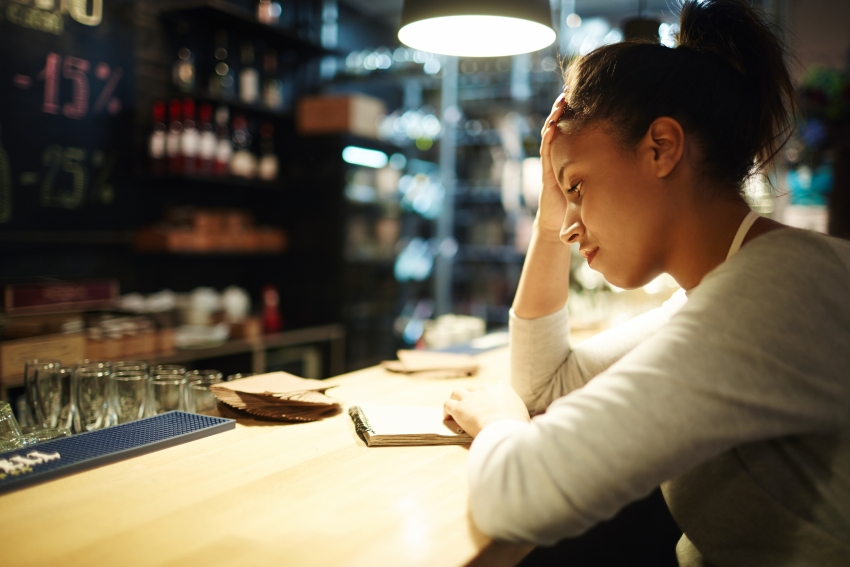 In October, the Trump administration published a proposed rule regarding tips which, if finalized, will cost workers more than $700 million annually. It is yet another example of the Trump administration using the fine print of a proposal to attempt to push through a change that will transfer large amounts of money from workers to their employers. We also find that as employers ask tipped workers to do more nontipped work as a result of this rule, employment in nontipped food service occupations will decline by 5.3% and employment in tipped occupations will increase by 12.2%, resulting in 243,000 jobs shifting from being nontipped to being tipped. Given that back-of-the-house, nontipped jobs in restaurants are more likely to be held by people of color while tipped occupations are more likely to be held by white workers, this could reduce job opportunities for people of color.
Tuesday, Dec 3, 2019, 7:30 am · By Alice Herman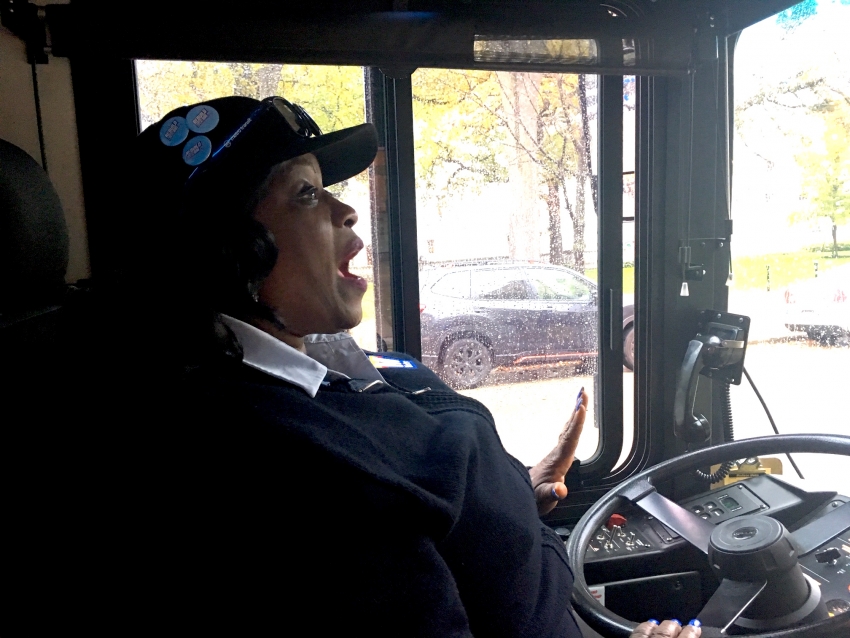 Every day, Nikki Sampson drives from her home in Portage to Madison, where she works as a dispatcher for the city's bus service. To get there, she drives along a 40-mile stretch of highway, which crosses the Wisconsin River twice and then slices south through farms and municipalities. That road lies at the heart of the region represented by Sampson's 4,256-strong union—Teamsters Local 695.
Monday, Dec 2, 2019, 10:00 am · By Elizabeth King
Calls for a "just transition" have become central to a robust and revitalized environmental movement in the United States aimed at preventing climate catastrophe. The idea behind a just transition is that, as our economy shifts away from dependence on fossil fuels, the workers in the fossil fuel and related industries should be treated with dignity and respect, and guaranteed good union jobs.
Tuesday, Nov 26, 2019, 6:08 pm · By Jackson Potter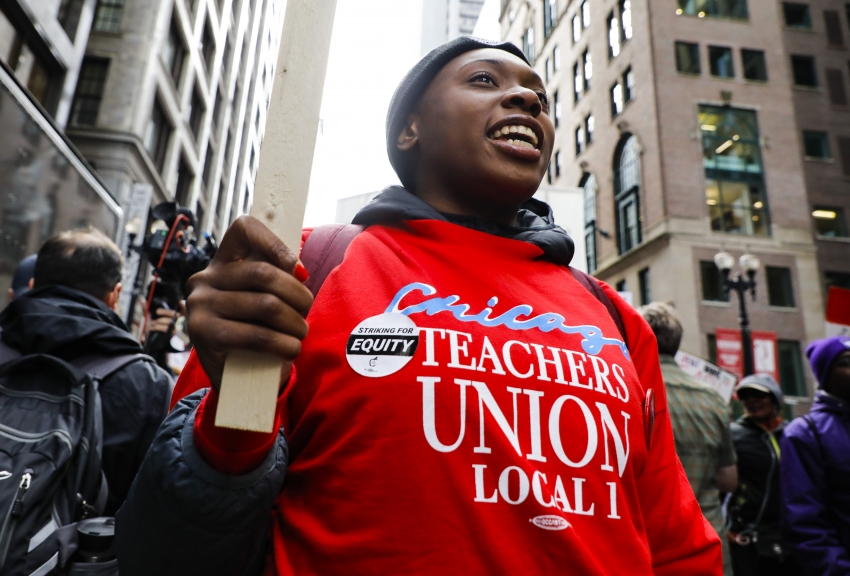 As a Chicago Public Schools (CPS) student from first grade through high school, and in my 17 years of teaching in the system, none of my schools ever had a full-time social worker or nurse every day of the week.
Tuesday, Nov 19, 2019, 1:34 pm · By Jeff Schuhrke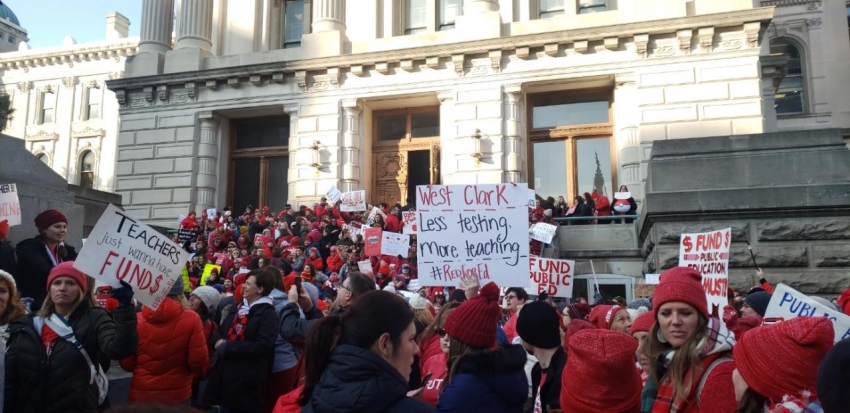 After making waves in West Virginia, Oklahoma, Arizona, Kentucky, North Carolina and beyond, the Red for Ed movement has now spread to Indiana. Fed up with disinvestment in public schools and disrespect for their profession, teachers from across the Hoosier State are converging in Indianapolis today to hold lawmakers accountable and demand change.
Friday, Nov 15, 2019, 1:50 pm · By Eli Day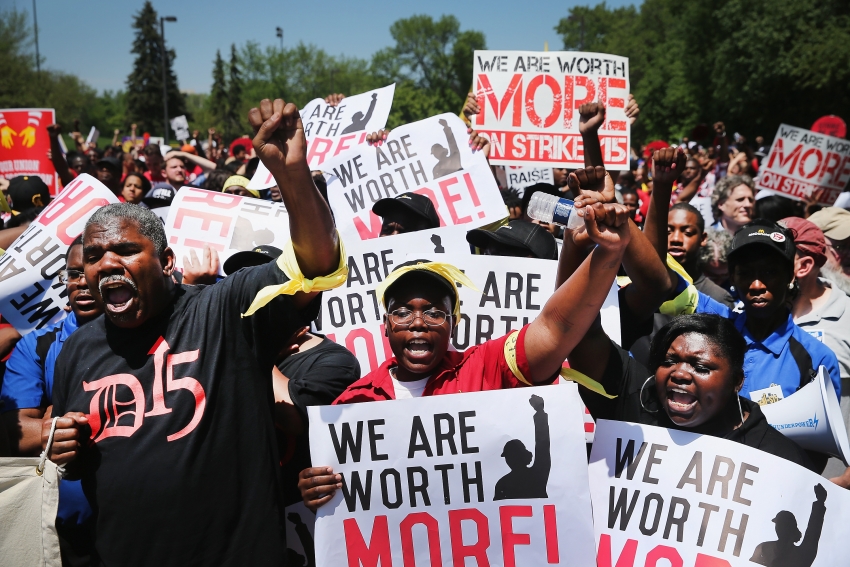 On Tuesday, over 1,000 people gathered for a strike action at a McDonald's location on Detroit's East Side. The workers, who were fighting for basic workplace dignity, a fair wage and a union, showed that they're ready to raise hell in the face of injustice by standing together.
Friday, Nov 15, 2019, 1:06 pm · By Gin Armstrong and Derek Seidman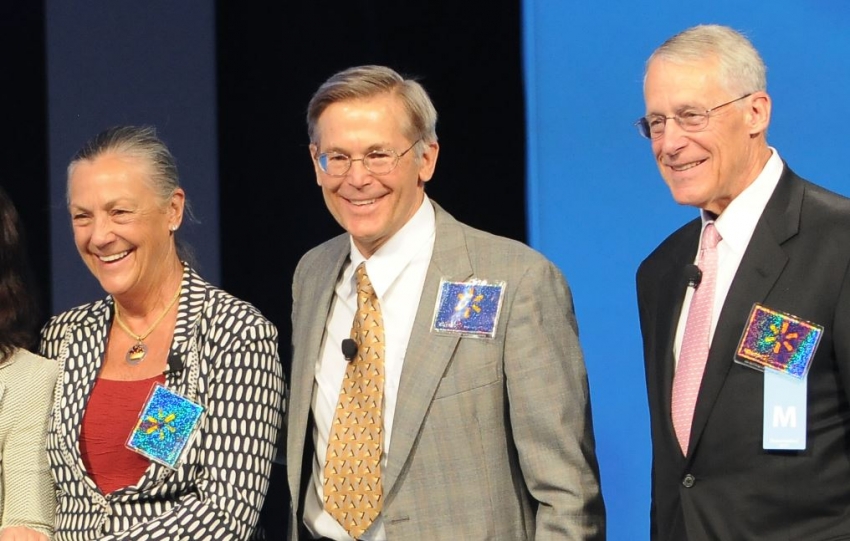 Teachers of Little Rock, Arkansas went on strike Thursday over the state's decision to strip their collective bargaining rights and curtail local control of the school district. It was the teachers' first strike since 1987, and only their second strike ever.