Thursday, Oct 26, 2017, 5:32 pm · By Jacquelyn Arnold
On Friday, October 13, my hometown of Atlanta celebrated the city's second annual Domestic Workers Day. I was part of the historic celebration, standing side by side with 100 nannies, house cleaners and other care workers to recognize the work that makes all other work possible.
The celebration honored Dorothy Bolden, a visionary labor and civil rights leader whose work in the 1960s inspired our own fight for better wages and working conditions. Yet even in 2017, almost 50 years after Dorothy Bolden founded the National Domestic Workers Union of America, her vision for fair work and fair wages is far from complete.
Thursday, Oct 26, 2017, 12:30 pm · By Stephen Franklin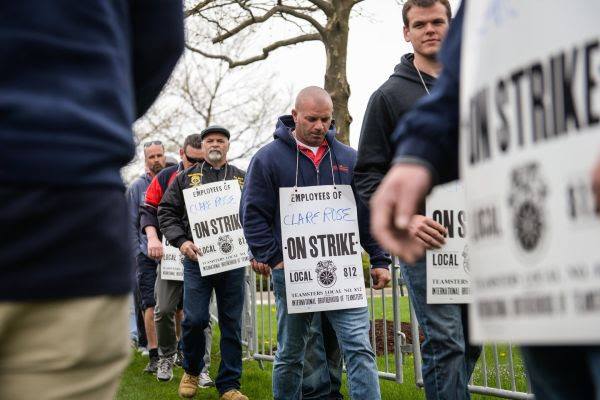 In the beginning, Teamsters for a Democratic Union (TDU) was full of spunk. But they didn't have any union leaders on their side, nor many rank and file supporters, nor much strategy about turning around a corruption-riddled union.
Wednesday, Oct 25, 2017, 4:23 pm · By Eli Day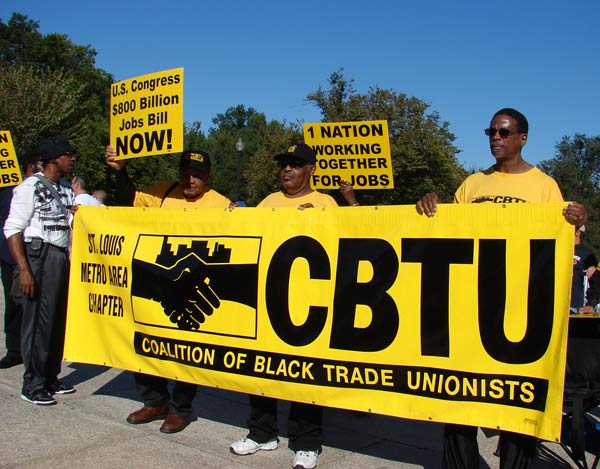 When Terry Melvin was a boy in Lackawanna, N.Y., an afternoon siren would occasionally ring out, warning the city's mostly black residents to the avalanche of red soot that would soon explode from the mouth of Bethelem Steel and blanket the city. But before making landfall, the thick dust would build a home in the lungs of whomever toiled inside the Bethlehem plant. Over the years, cancer would sink its teeth into many of the factory's workers, including both of Melvin's grandfathers.
And so long before he became President of the Coalition of Black Trade Unionists (CBTU), Melvin knew something of the harrowing connection between labor, communities of color and the environment. It's a connection his organization, whose membership includes workers from more than 50 national and international unions, is ready to drill into the national consciousness.
Tuesday, Oct 24, 2017, 7:26 pm · By Chauncey K. Robinson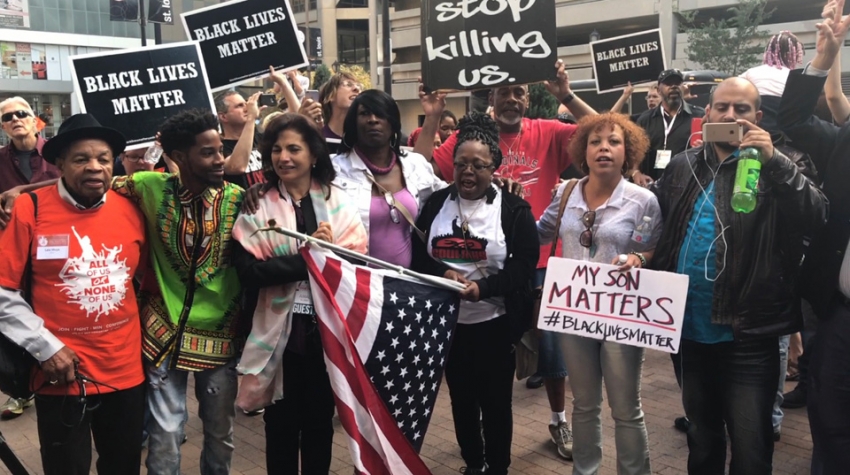 This article first appeared on People's World.
ST. LOUIS—In an act of powerful solidarity with the Black Lives Matter movement, delegates attending the AFL-CIO's 2017 national convention walked out of the America's Center Saturday to join local Black Lives Matter activists protesting outside after convention center management refused them entry. They had been invited to take part in the AFL-CIO's Diversity and Inclusion Pre-Conference. The protest put the issues of racism and police brutality center-stage on the eve of the convention of the largest federation of unions in the United States.
Monday, Oct 23, 2017, 4:26 pm · By Jeff Schuhrke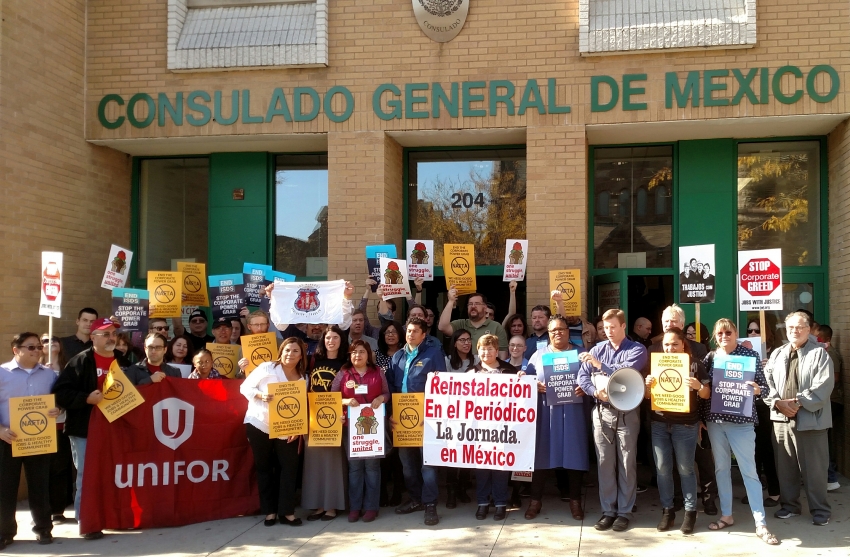 Rejecting both economic nationalism and free-market fundamentalism, workers across North America are building transnational solidarity and demanding labor rights for all.
Friday, Oct 20, 2017, 4:25 pm · By Teke Wiggin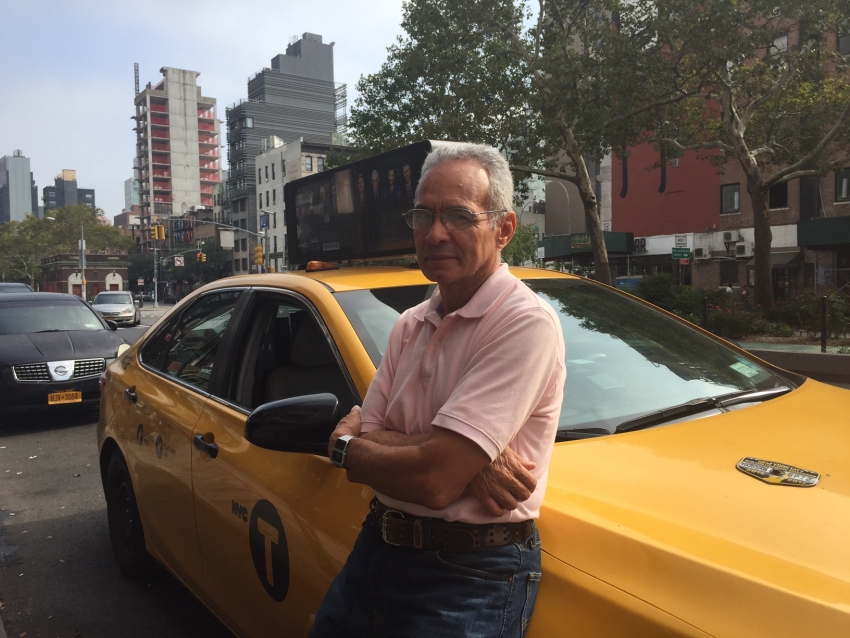 Tony Cobain, a recent college graduate in Washington, D.C., drives part-time for Lyft and Uber, so he can support himself while he pursues a career in entertainment. Along the way, he's built his network and even snagged the occasional date.
Friday, Oct 20, 2017, 11:16 am · By Morgan Spector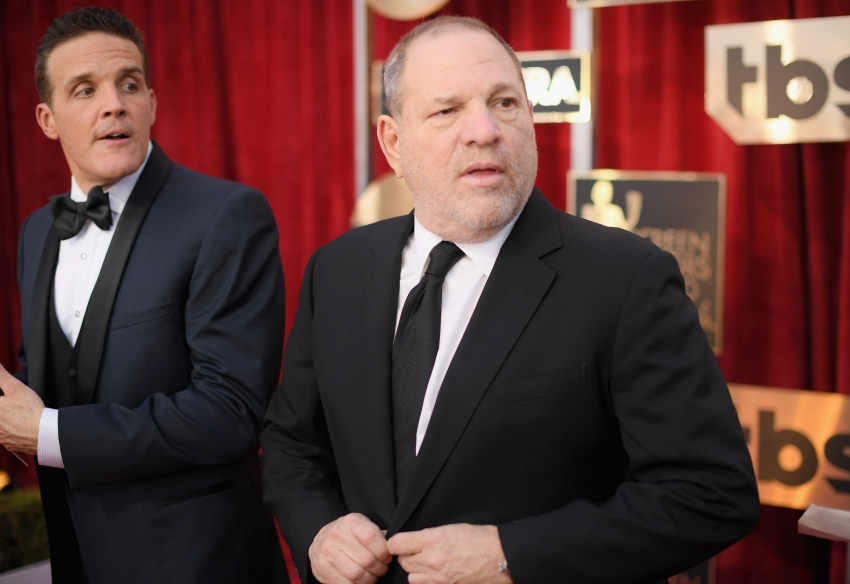 This post first appeared at Jacobin.
Now that the suppurating boil that was Harvey Weinstein's career has burst, and the open secret of his predatory behavior has spread across the world, recrimination and soul searching are the order of the day: who knew? Who could have stopped it? Who should reform the culture of pervasive abuse of power in Hollywood, in Washington, and in the American workplace in general?
A number of other high-profile accusations — Oliver Stone, Ben Affleck, Amazon's Roy Price — have followed the Weinstein revelations. More are sure to come, as the entire industry finally faces at least some of its ugliest demons.
Thursday, Oct 19, 2017, 5:06 pm · By Gerard DiTrolio and Doug Nesbitt
This post first appeared at Labor Notes.
As negotiators from Canada, the U.S., and Mexico carry out secretive talks aimed at fixing NAFTA, a strike at an Ontario auto plant shows how difficult it can be to challenge the power amassed by corporations thanks to the trade deal.
The 2,800 members of Unifor Local 88 walked off the job September 17 at the CAMI assembly plant in Ingersoll seeking contract language to secure their jobs.
They returned a month later without it. Their contract is similar to the one reached at all the other Big Three plants in Ontario in fall 2016.
CAMI still produces the popular Chevrolet Equinox SUV, but in July General Motors, the plant's owner, moved the Terrain SUV to Mexico, costing 600 jobs in Ingersoll. This was despite the fact that in 2015, GM invested $560 million at CAMI to build a new weld shop, a move workers thought would protect their jobs.
The Equinox is made in two plants in Mexico, too. Local 88 wanted contractual assurance that its plant would remain the vehicle's "lead producer."
Unifor National President Jerry Dias said of his decision to settle without job guarantees, "At the highest levels of General Motors corporate in Detroit, they coldly refused." With the strike costing the company $5 million a day, GM threatened to shift all Equinox production to Mexico.
There seemed little alternative to settling for Local 88 barring more radical tactics, which were never under discussion by Unifor leaders.
BUY-OUTS FOR LOST JOBS
The new pact includes more money for early retirement and for buyouts for younger workers, and increases by $100 million the severance and retirement costs GM would pay for a plant closing.
The four-year agreement will see a 4 percent wage increase plus $8,000 in lump sum payments and a $6,000 signing bonus.
Job security will no doubt still be an issue come 2021. The future of the auto industry in Canada remains up in the air.
Canadian employment at the Big Three automakers has been cut by more than half since NAFTA, from 52,000 in 1993 to just 23,000 last year. In the current renegotiation of NAFTA both Canada and Mexico have rejected U.S. demands on content requirements that Canadians say could sink the industry in Canada.
GM posted $9.4 billion in profits last year and the CAMI plant itself is hugely profitable, one of the most productive and efficient in North America with numerous awards for quality.
It was the first strike at GM in Canada since 1996 and first legal strike at CAMI since 1992, with wildcat strikes occurring in 1995, 1999, and 2014.
IN THE SHADOW OF NAFTA
It was not lost on CAMI workers, auto workers across Ontario, or the Ingersoll community how the timing of the strike lined up with the ongoing NAFTA talks.
"When you have a plant in Mexico that pays their workers $2 an hour and they can't even afford to buy the cars that they build, then you've got a real problem," Dias told Canada's BNN. "So, CAMI, this whole strike is the poster child for what's wrong with NAFTA."
Unifor has called for a better deal for workers in Mexico and the U.S., too. The union supported the Canadian government's demand that right-to-work laws in the U.S. be scrapped, and a Unifor delegation recently visited Mexico to meet with labor activists, calling for parity of Mexican wages and truly independent unions.
Auto workers in Mexico belong to a federation closely aligned with the ruling party. This federation, the CTM, is a company union, doing nothing to force up wages but acting ruthlessly against attempts to form independent unions. In fact, many workers don't even know whether their factory is unionized or not.
LOCAL SUPPORT
Retired Local 88 president Cathy Austin was on the CAMI picket line for five weeks in 1992. She says that strike "did not have support from the community like this one does; they have been overwhelmed by the support."
An October 5 rally outside of the plant drew more than 500 people. Even a contingent of United Auto Workers members from Rochester, New York, visited the lines.
And though the strike caused shutdowns of auto parts suppliers in the area, Local 88 Trustee Kim Crump said the closures and layoffs actually increased community support, even among non-union parts workers.
[Gerard Di Trolio is a writer living in Toronto who covers labor and politics. Doug Nesbitt is an editor at Rankandfile.ca and a former union organizer.]
Tuesday, Oct 17, 2017, 6:12 pm · By Kate Aronoff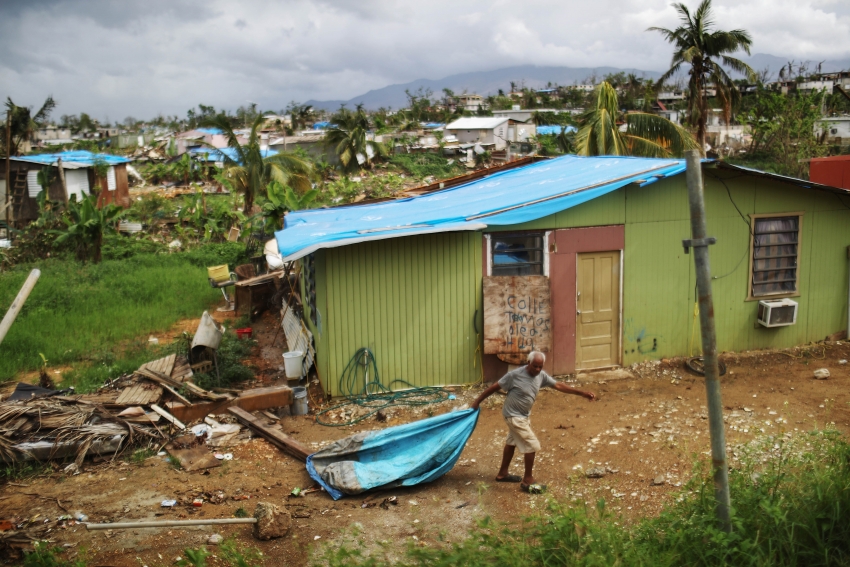 In the aftermath of the devastation wrought by Hurricane Maria on Puerto Rico, an obscure law governing maritime commerce has grabbed national headlines: The Merchant Marine Act of 1920, known colloquially as the Jones Act. After facing political pressure and at the request of Puerto Rico Gov. Ricardo Rosselló, on September 28, President Trump issued a 10-day waiver of the Act to ease shipping regulations on the island. That waiver expired last week.
Many in Puerto Rico, along with members of the Puerto Rican diaspora living on the U.S. mainland, argue that the statue is stifling aid by presenting an unnecessary barrier to the procurement of basic relief supplies. Maritime unions, meanwhile, contend that the measure is essential for protecting seafaring workers.
So what is the Jones Act? What does it do? And what other factors might be getting in the way of supplies reaching Puerto Ricans?
Tuesday, Oct 17, 2017, 5:13 pm · By Daniel Moattar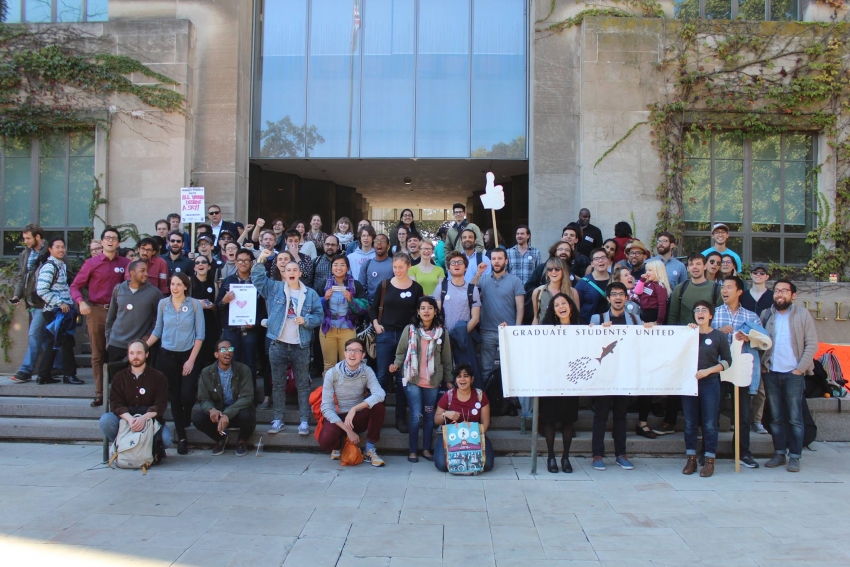 Update: The students voted to unionize 1,103 to 479 (with 149 votes challenged).
After months of legal battles, delays and high-dollar opposition from their administration, University of Chicago graduate students will vote in a union election on October 17 and 18. A win will make Graduate Students United (GSU)—affiliated with the AFT, IFT and AAUP—the official representation of UChicago's graduate students.
The election is being conducted against the backdrop of an ongoing court battle over grad student unionization that represents a double-edged sword for the university. A victory would decertify the union, and complicate grad student organizing at private institutions nationwide. But over the course of the case, the university's hardline anti-union statements both in and out of court may have helped the union's cause more than hurt it.