Saturday, Feb 24, 2018, 6:05 pm · By Lois Weiner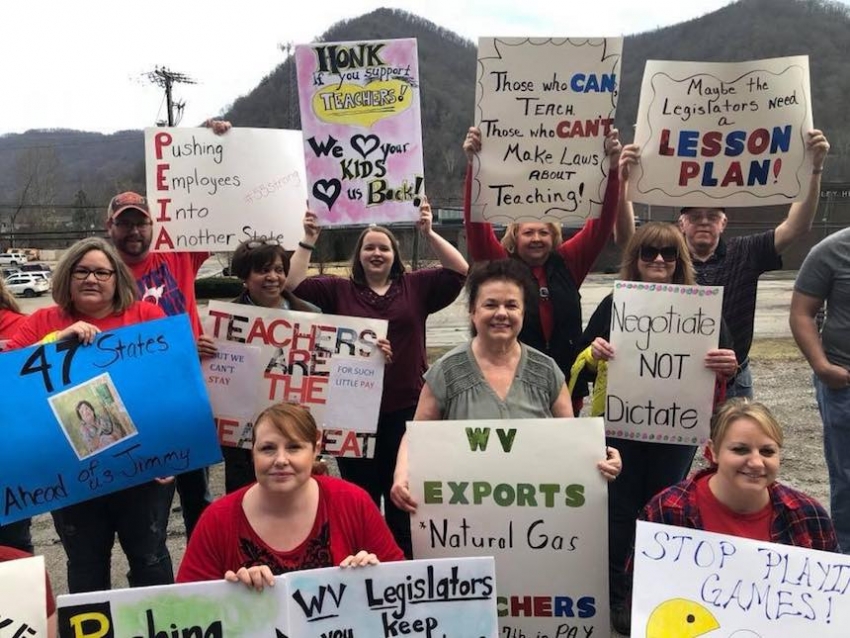 Today's Worker's Day of Action, organized by AFL-CIO affiliates and labor groups, aimed to show the labor movement's opposition to a verdict for the plaintiffs in Janus v. AFSCME, which begins oral arguments before the Supreme Court on Monday. Unions fear their power will be diminished if the Court rules against AFSCME, as it is expected to do, and restricts public-sector unions from collecting fees from non-members to pay for collective bargaining. The Right intends to use Janus to gut public employee unions, weakening what is the strongest constituency in organized labor. This in turn will greatly diminish labor's strength as a progressive force.
Public employee unions are right to be worried, and yet, as today's demonstrations evidenced, on the eve of oral arguments labor is still grappling with how to protect workers' rights. The protest's slogan, "It's about freedom," mimics the Right's own language when it argues that unions shouldn't be able to collect fees from workers who don't want to pay. In fact, it's about social justice: The struggle to protect collective bargaining is a fight for the dignity of work and working people.
How then can public employee unions and the labor movement transition from defense to offense, winning economic and political demands? Must a defeat in Janus mean the end of public employee unions? A movement of school employees in West Virginia is providing answers to these questions, showing organized labor how workers can defend their rights without the legal protections that unions rely upon: the right to strike and the right to bargain collectively.
Wednesday, Feb 21, 2018, 3:25 pm · By Thor Benson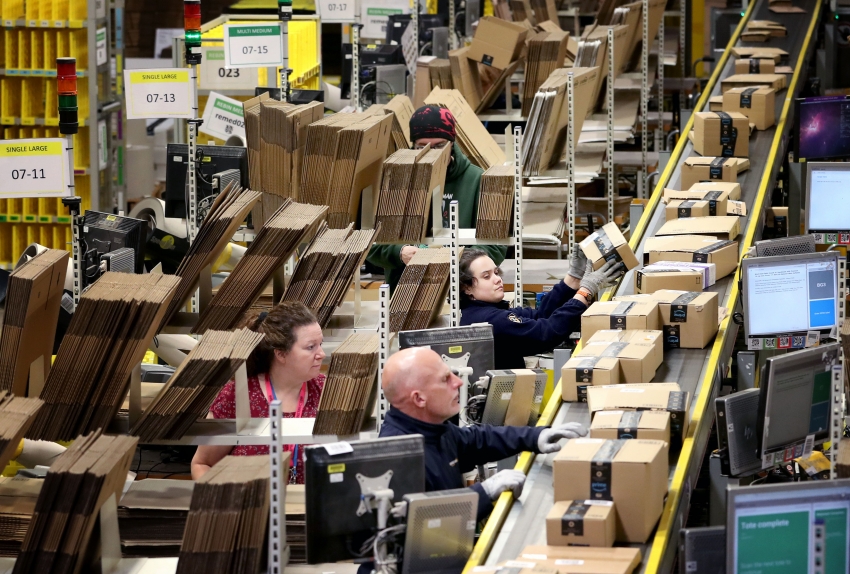 You've been fired. According to your employer's data, your facial expressions showed you were insubordinate and not trustworthy. You also move your hands at a rate that is considered substandard. Other companies you may want to work for could receive this data, making it difficult for you to find other work in this field.
That may sound like a scenario straight out of a George Orwell novel, but it's the future many American workers could soon be facing.
Tuesday, Feb 20, 2018, 2:41 pm · By Michael Arria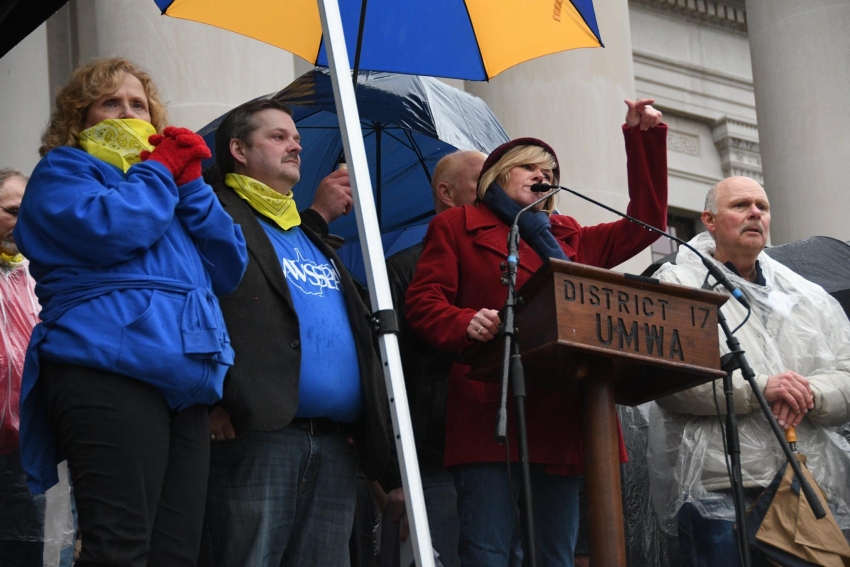 Update: On Feb. 22, teachers across West Virginia walked out on strike, closing down every public school in the state.
Teachers and service personnel across West Virginia are planning to strike on Feb. 22 and 23 in an effort to boost pay and lower their increasing healthcare costs. It will be the first statewide walkout in nearly 30 years.
Thursday, Feb 15, 2018, 11:11 am · By Jonny Coleman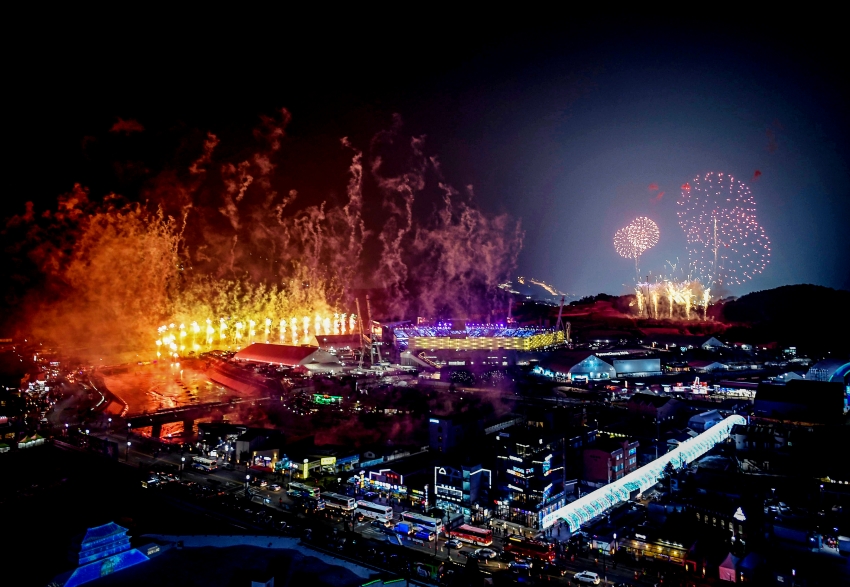 We're almost halfway through 17 frigid days of Olympic Games in Pyeongchang, and U.S. media coverage has been banal, predictable and full of holes. American press outlets, largely ignorant of Korean history and politics, have demonized North Korea and Russia while pumping out trivial stories about the number of condoms at the Olympic Village.
Tuesday, Feb 13, 2018, 3:21 pm · By Matthew Cunningham-Cook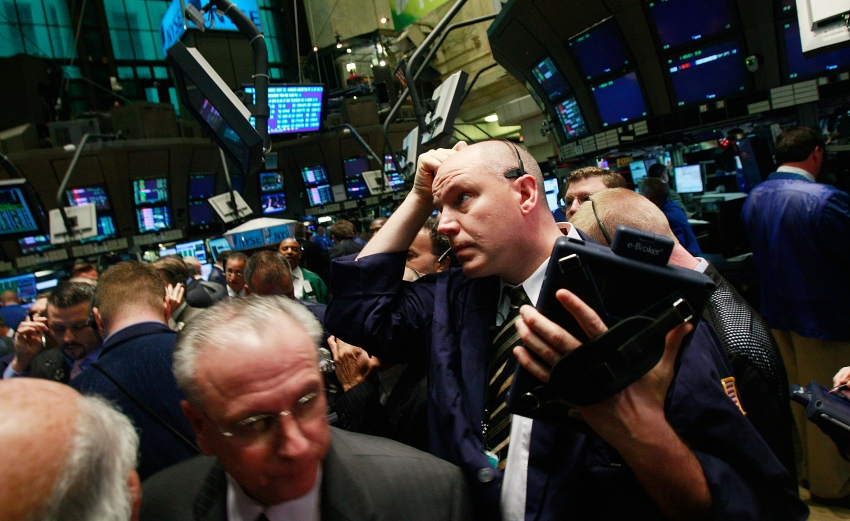 Feb. 5 saw the steepest stock market decline in six and half years, and the largest one-day point decline in the history of the Dow Jones Industrial Average. Last week saw the worst week on Wall Street in two years. The precipitous fall follows the recent so-called "Trump rally," where stock market values inched to their highest level since World War II.
Tuesday, Feb 13, 2018, 1:29 pm · By Kate Aronoff
Deficit spending isn't a sign of moral or economic failure. But looking at the headlines about the Trump administration's last few weeks of economic policymaking, you might think otherwise.
Monday, Feb 12, 2018, 6:40 pm · By Dr. Martin Luther King Jr.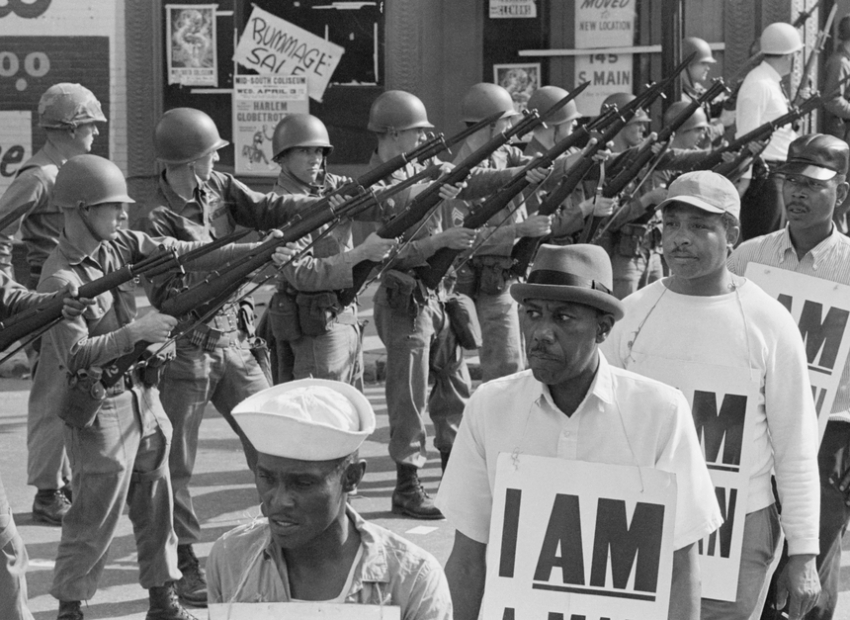 Exactly 50 years ago, roughly 1,300 sanitation workers in Memphis, Tenn. went on strike for better work conditions, adequate pay and union recognition. Here is the speech that Dr. Martin Luther King, Jr. delivered in support of the workers on April 3, 1968—one day before he was assassinated.
Friday, Feb 9, 2018, 5:16 pm · By Sarah Jaffe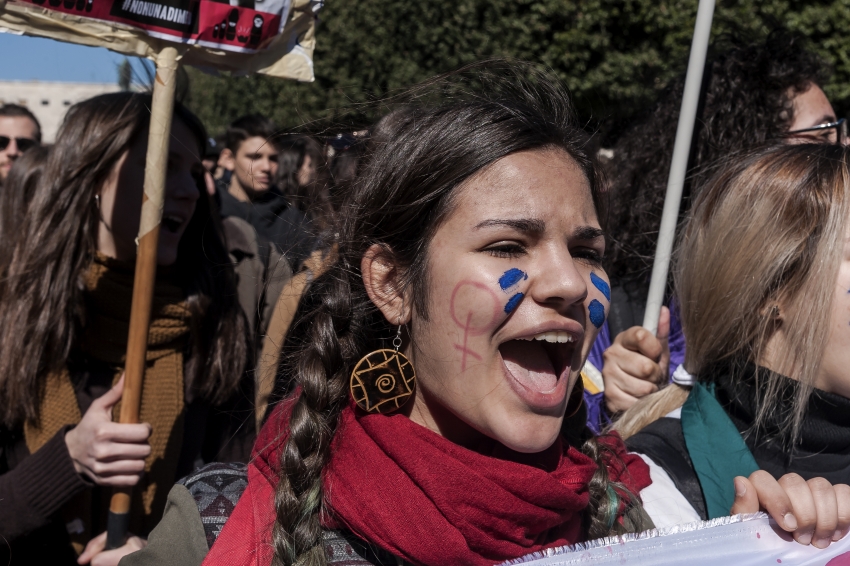 Welcome to Interviews for Resistance. We're now into the second year of the Trump administration, and the last year has been filled with ups and downs, important victories, successful holding campaigns, and painful defeats. We've learned a lot, but there is always more to learn, more to be done. In this now-weekly series, we talk with organizers, agitators, and educators, not only about how to resist, but how to build a better world.
Thursday, Feb 8, 2018, 5:26 pm · By Kate Aronoff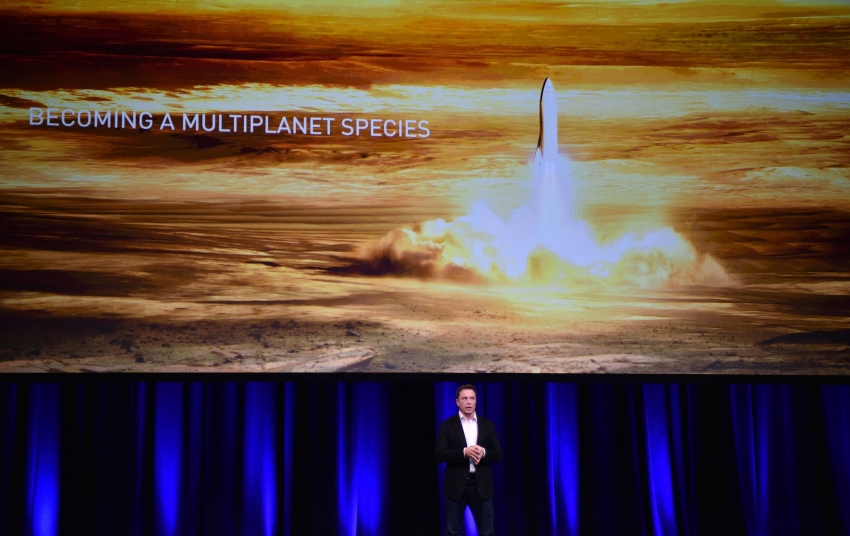 On Tuesday, Elon Musk launched some stuff into space. The SpaceX Falcon Heavy rocket was shot into the Solar System, tailed by a Tesla Roadster blasting David Bowie songs, reportedly the fastest car ever to be released into orbit. Each Falcon launch is only expected to cost around $90 million—a bargain in the world of extraterrestrial exploration.
Thursday, Feb 8, 2018, 4:25 pm · By Victoria Law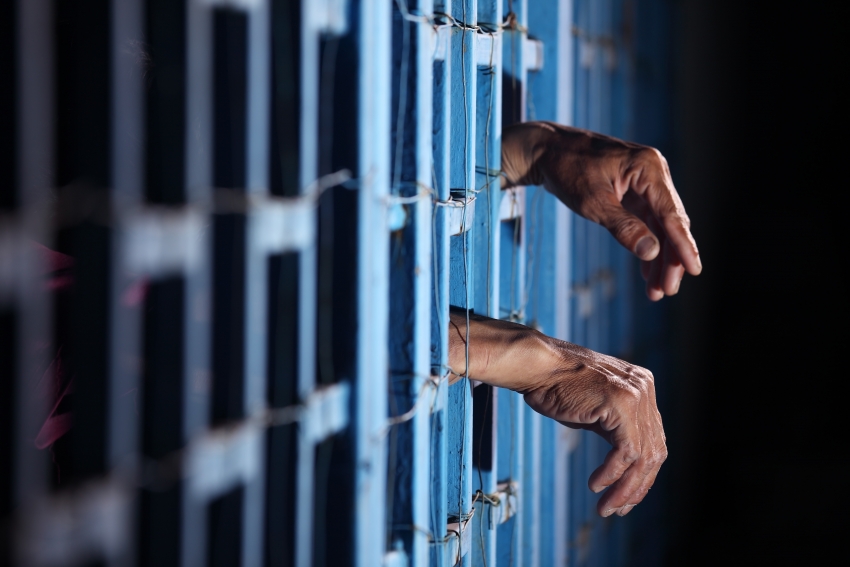 This article first appeared on Waging Nonviolence.
The premise of Mariame Kaba's idea, which she tweeted on New Year's Eve with the hashtag #FreeThePeople, was simple — donate the price of one drink to a local bail fund, organizations that raise money and post bail for people who would otherwise languish in jail until their day in court.
Organizers took up the call to #FreethePeople. Chicago organizer Kelly Hayes reached out to others to create memes to circulate and keep momentum going. She and Kaba also compiled fact sheets about cash bail and its consequences. "We wanted to use this as an opportunity for education, not just to raise money," Kaba explained.
Their efforts took off and, in one day, raised over $233,000 for at least 14 local bail funds across the country. Hundreds of people participated, tweeting and retweeting the calls, creating graphics for the event or tweeting the amount they donated as a way to encourage others to do the same. Some used the hashtag to educate about how cash bail works — and its devastating consequences. Those thousands of dollars are now enabling them to post bail for hundreds of people.