Tuesday, Nov 21, 2017, 6:08 pm · By Michelle Chen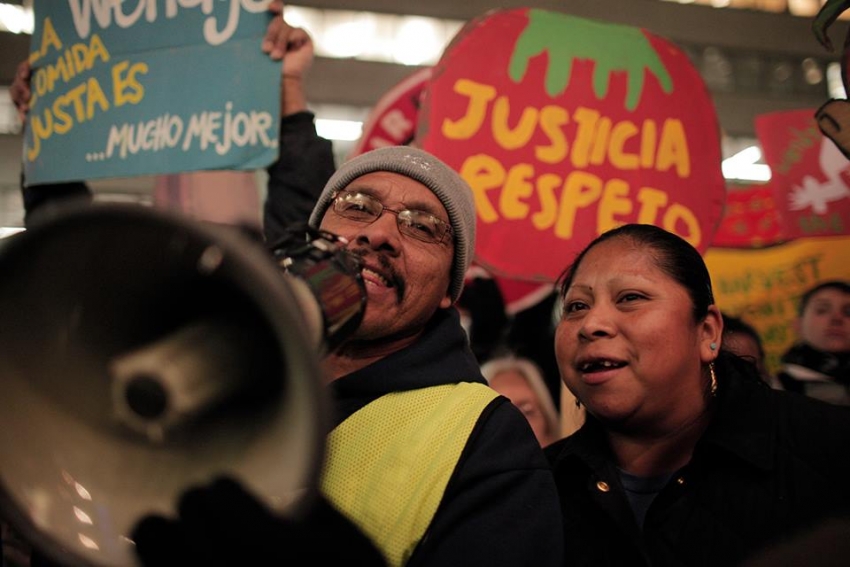 Ahead of the Thanksgiving feast, the Coalition of Immokalee Workers (CIW) hit midtown Manhattan on Monday to face down the suits with chants of "Exploitation has got to go!" CIW was there to demand humane working conditions on their farms.
Tuesday, Nov 21, 2017, 3:39 pm · By Jeff Schuhrke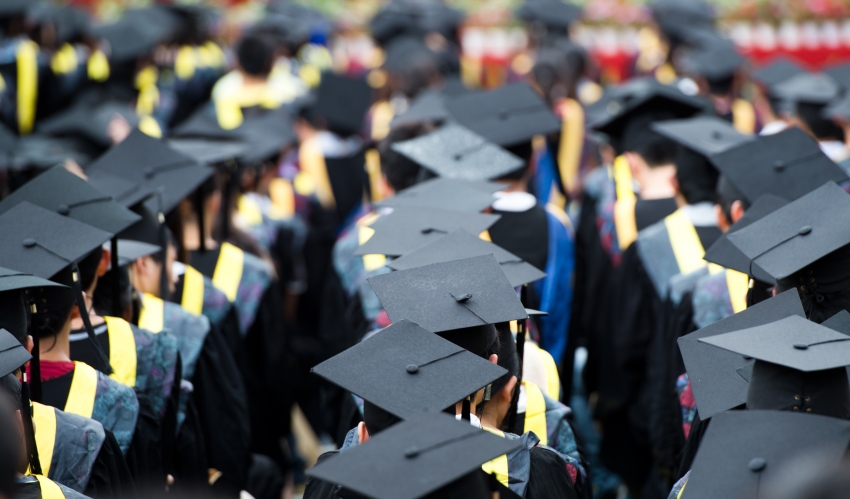 The tax reform bill passed by House Republicans on November 16 wouldn't just slash taxes for corporations and billionaires, it would also dramatically increase the tax burden for graduate student workers by counting their tuition waivers—which they receive in exchange for their labor as teaching and research assistants—as taxable income.
Furthermore, by eliminating student loan interest rate deductions and the Lifetime Learning Credit, the House bill effectively makes graduate school financially out of reach for all but the wealthy.
Friday, Nov 17, 2017, 11:08 am · By Michael Arria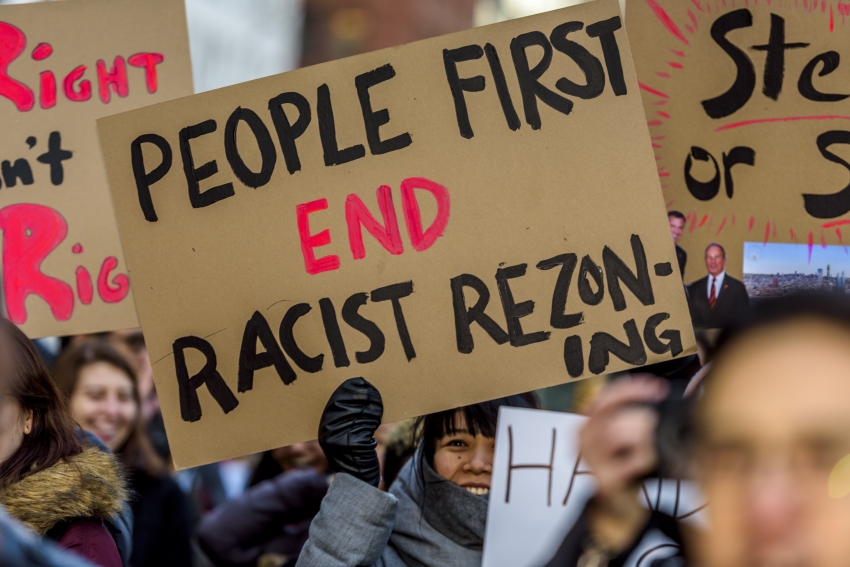 In late September, activists staged actions in 45 cities to draw attention to predatory rent practices and vast cuts to Housing and Urban Development funding. "Renters Week of Action" was partially inspired by a report put out by the Right to the City Alliance (RTC) highlighting solutions to the problems tenants now face after the foreclosure crisis.
Wednesday, Nov 15, 2017, 5:05 pm · By Yana Kunichoff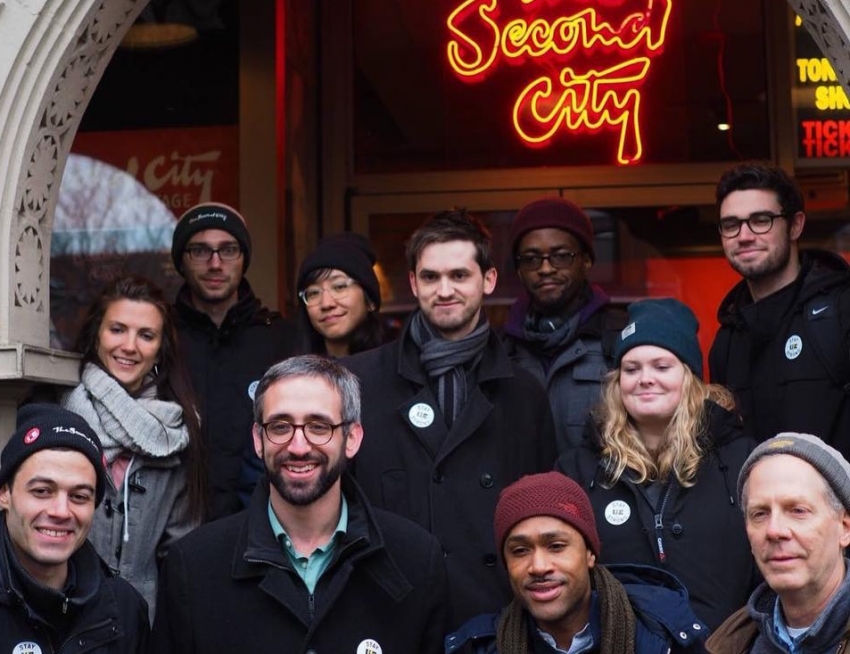 The past decade at Chicago's historic Second City comedy club has been a good one for the business. Along with its range of comedy shows, the company has opened a film school dedicated to comedy, produced a number of high-profile film and television projects, and set up a corporate arm that uses comedy techniques in job training across the country. In a Crain's Chicago Business article last year, CEO Andrew Alexander estimated that the company's revenue has grown from $30 million in 2012 to $55 million in 2016, an increase of 83 percent.
The experience for some of the company's staff, however, has been far less rosy.
Wednesday, Nov 15, 2017, 1:11 pm · By Bruce Vail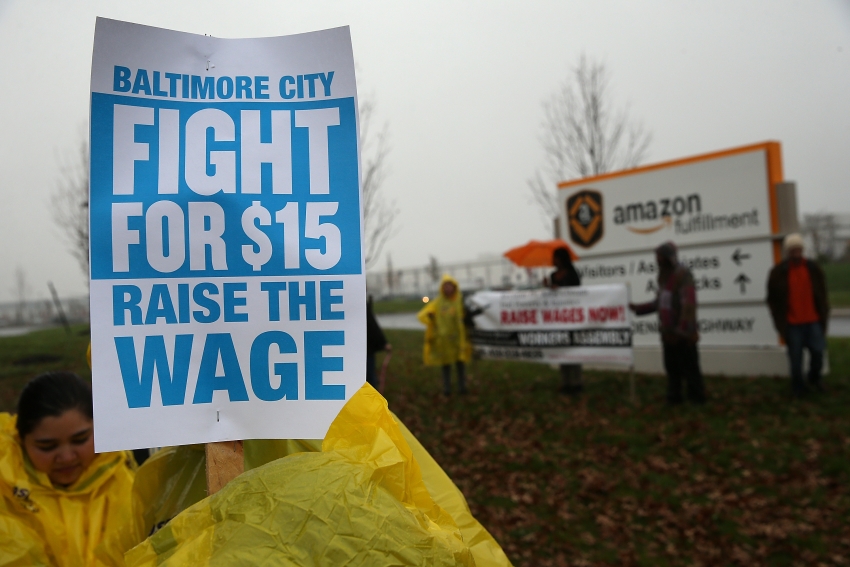 A law establishing a $15-an-hour minimum wage in Maryland's Montgomery County was signed into law Monday, representing a comeback win after a similar measure was defeated by pro-business Democrats just ten months ago.
Thursday, Nov 9, 2017, 3:30 pm · By Lois Weiner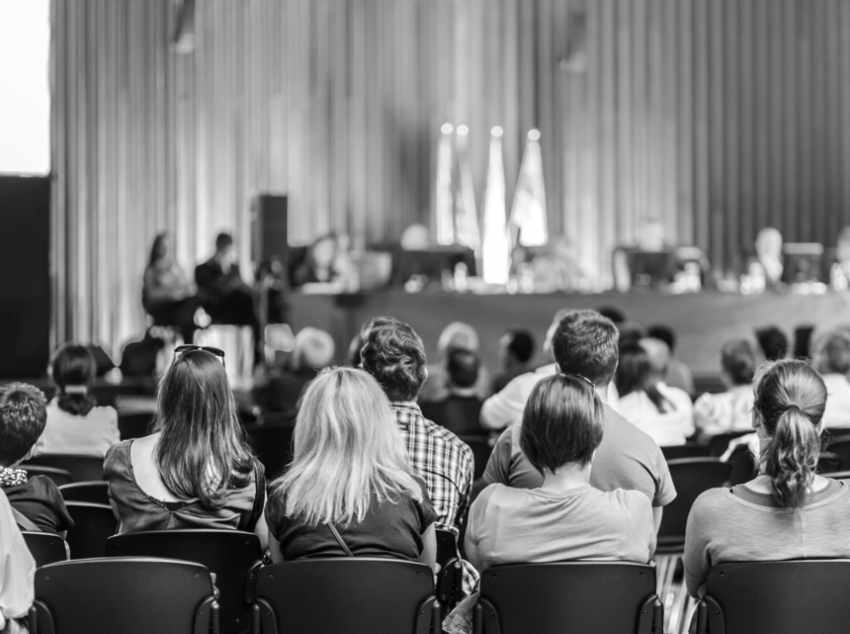 In September, the Supreme Court agreed to hear Janus vs. AFSCME, a case that has the potential to undermine public sector unions by curtailing unions' right to charge non-members an "agency fee." This fee covers the protection and services the union is obligated to provide all employees in the bargaining unit.
Many labor leaders and pundits have identified unions' loss of revenue as the most dire consequence of an unfavorable ruling in the Janus case. Others have pointed out that the forces behind Janus don't only aim to weaken public employee unions: they are seeking to destroy the public sector and public ownership of resources across the board.
However, the Right's deeper, darker strategic purpose has been mostly ignored, even by unions: Janus fits in with a larger project, led by the State Policy Network—a network of right-wing think tanks—that aims not only to "defund and defang" unions but to "deliver the mortal blow to permanently break" the Left's "stranglehold on our society."
Anyone who cares about democracy and the social and economic well-being of workers has a stake in how unions will respond to the Court's decision. And with Trump-appointee Neil Gorsuch now sitting on the bench, it appears likely that the ruling will not go in labor's favor.
Thursday, Nov 9, 2017, 3:22 pm · By Rachel M. Cohen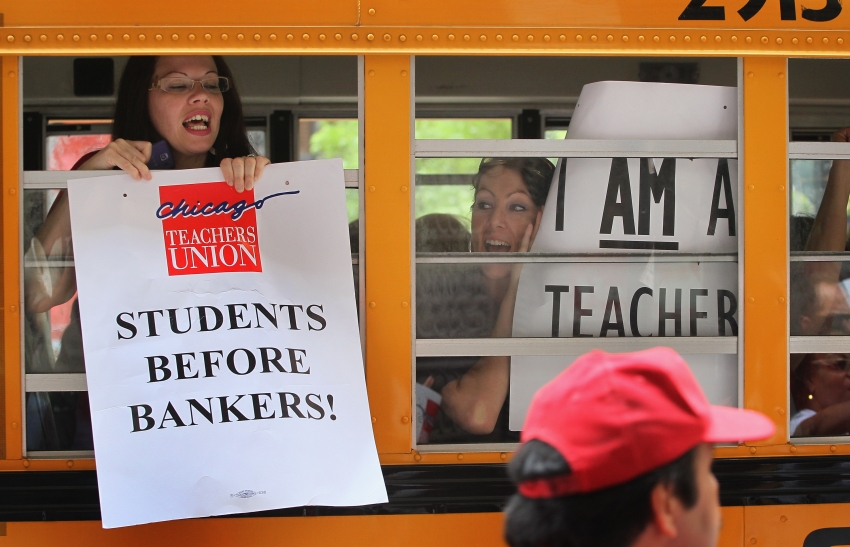 In the summer of 1995, Adam Urbanski, president of the Rochester Teachers Association, and Helen Bernstein, former president of the United Teachers of Los Angeles (UTLA), organized a group of union leaders from 21 locals across the country to discuss how teacher unions might mobilize their resources to strengthen and improve public education. The Teacher Union Reform Network (TURN) launched one year later, and over the next two decades, the voluntary network would convene several times per year to share ideas on how their American Federation of Teachers (AFT) and National Education Association (NEA) locals could do things differently and better.
Thursday, Nov 9, 2017, 6:00 am · By Ursula Buffay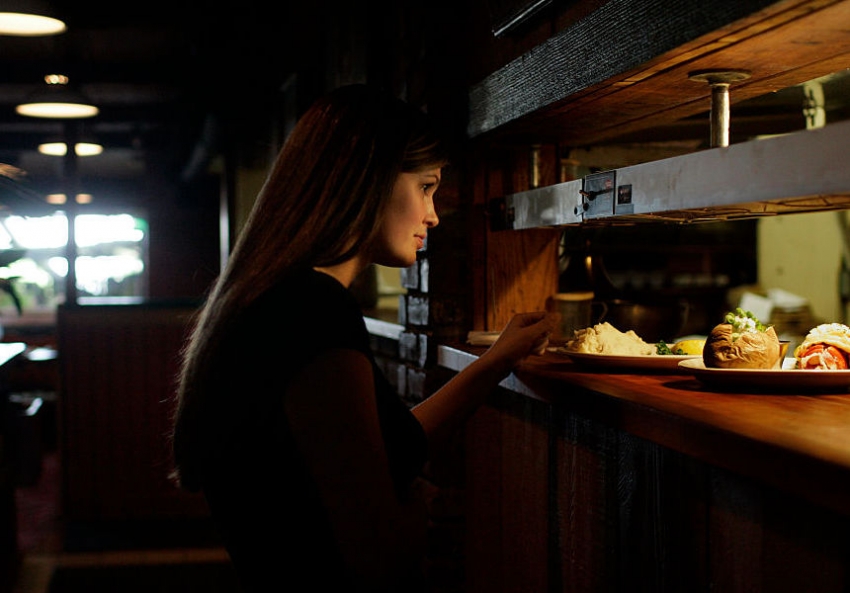 Anyone who has ever scanned Craigslist for a restaurant job knows the boilerplate "will train the right person," code for, among other things, "Be young and have a nice ass." I have two (attractive, blonde) female colleagues who got their first serving jobs at 19 on the supposed basis of their scores on the restaurant giant Darden's infamous personality test. The first guy who ever hired me to wait tables said he liked my writing in my personal statement.
No one is innately or instantly good at waiting tables. Training someone who has never worked in a restaurant involves several long weeks of physically and mentally exhausting serial humiliation during which time she is likely, perversely, to be the restaurant's most expensive front-of house employee, since until she is eligible to earn tips she has to be paid the ghastly sum that is the full minimum wage. The "right person" is likely to be the target, until a new right person supplants her, of so much hostility and derision from the chefs and the cooks and the food runners and the bartenders and the managers who didn't hire her, and the other waiters and waitresses forced to train her, that the sexual harassment that results inevitably from being hired for her looks/intangibles/etc. is likely to seem, at first anyway, like the least of her problems. At first.
The dress code at my first restaurant job consisted, for women, of a black miniskirt, ballet flats and neutral makeup during the week and black minidress, slouchy boots, red lipstick and "statement jewelry" on the weekends. For dudes, it was a black shirt and jeans at all times. None of the dudes had been hired on the basis of their potential to prove themselves "the right person"; they'd all been servers at big strip mall chains and, before that, food runners and bussers and barbacks. They had collective decades of advanced tray carrying experience on us: The youngest female server had just turned 19, the youngest male was 27, and that was a fairly standard state of affairs at restaurants willing to administer Remedial Restaurant 101 to "the right person." It would be hard to design a context more conducive to being sexually harassed by co-workers, and indeed, like 80 percent of women restaurant workers in a 2014 Restaurant Opportunities Center United (ROC United) survey, we all were.
Wednesday, Nov 8, 2017, 1:21 pm · By Shaun Richman
Declaring, "an injury to one is an injury to all," the Industrial Workers of the World (IWW) upended and forever changed the labor movement a little over a century ago. The Wobblies' commitment to organizing workers on an industry-wide basis, their cynicism about legislative action and electoral politics, their aversion to signed contracts and their preference for sudden strikes remain fascinating subjects for labor studies. Their multiculturalism, anti-racism and pioneering bohemian approach to God, country and sex remain a rich vein to be mined for cultural studies.
Tuesday, Nov 7, 2017, 7:54 pm · By Kathy Wilkes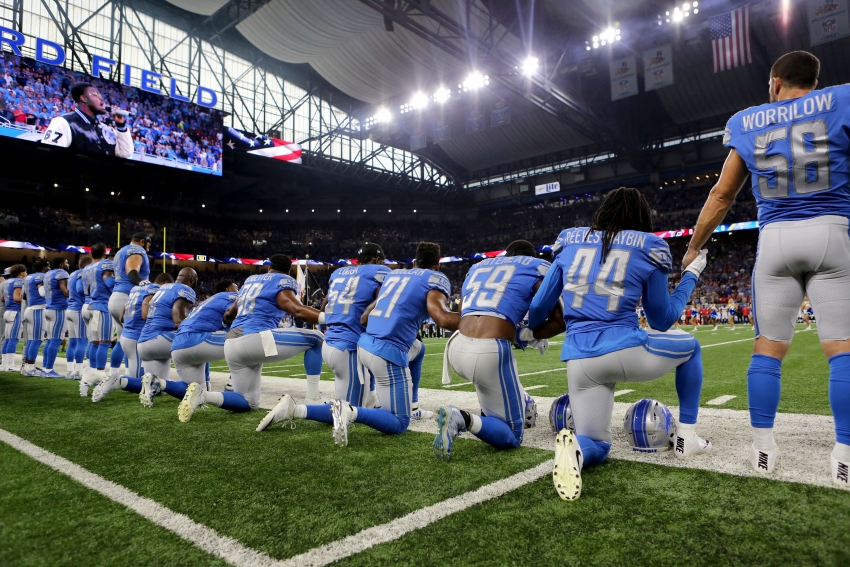 At a September 22 political rally, President Donald Trump kicked off a kerfuffle by calling on the National Football League (NFL) to fire players taking a knee during the National Anthem. "Wouldn't you love," said the president, "to see one of these NFL owners, when somebody disrespects our flag, to say, 'Get that son of a bitch off the field right now, out, he's fired. He's fired!'"