Thursday, Aug 20, 2015, 11:49 am · By Dean Baker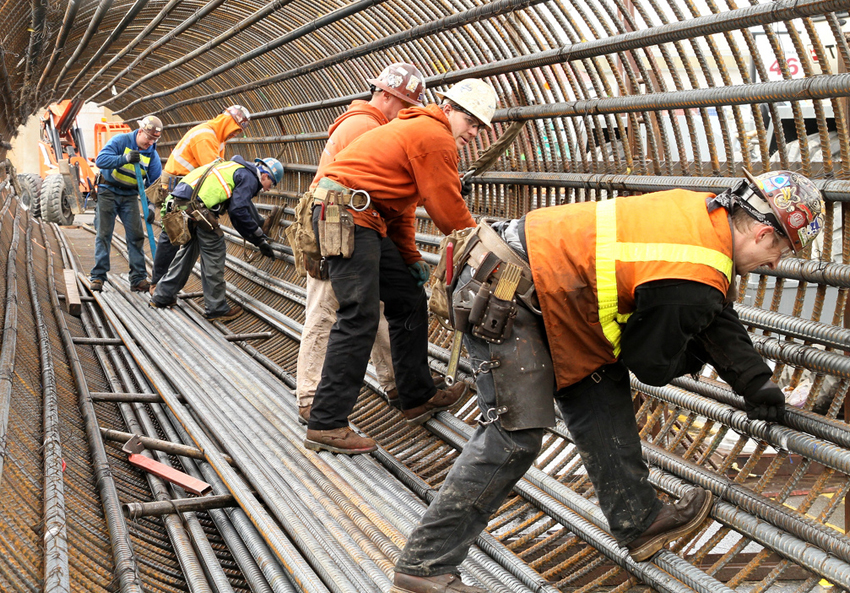 Wall Street executive Steve Rattner had a column in the New York Times in which he derided Donald Trump's economics by minimizing the impact of trade on the labor market. While much of Trump's economics undoubtedly deserve derision, Rattner is wrong in minimizing the impact that trade has had on the plight of workers.
Rattner tells readers:
In Mr. Trump's mind (although not in the minds of serious economists), [the trade deficit is] why we've lost 5 million manufacturing jobs since 2000.

The Chinese are certainly protectionists, but a shift in manufacturing jobs was inevitable. For centuries, as countries have developed, the locus of jobs has shifted based on comparative advantage.

Moreover, many of those manufacturing jobs weren't lost to other countries but to growing efficiency, just as employment in agriculture in the United States has fallen even as output has risen.

No policies could reverse tectonic forces of this magnitude, and in suggesting that there are remedies, Mr. Trump is cynically misleading the American public.
There are several points here that are worth correcting. First, productivity in manufacturing is not new, but the large-scale loss of manufacturing jobs is. According to the Bureau of Labor Statistics, in 1971 we had 17.2 million jobs in manufacturing. In 1997, we 17.4 million jobs. This is in spite of the fact that there was enormous productivity growth in manufacturing over this quarter century. Manufacturing employment then fell to 13.9 million in 2007, the last year before the crash. The big difference between this decade and the prior 26 years was the explosion of the trade deficit as jobs were lost to China and other developing countries.
Wednesday, Aug 19, 2015, 5:56 pm · By Clark Taylor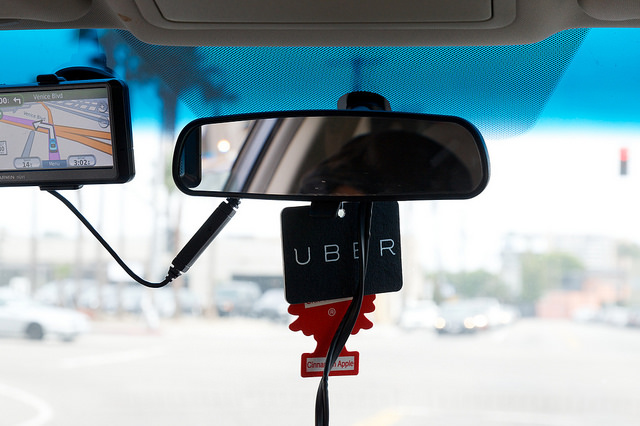 Much has been made over how Uber, the car service that enables users to hail a car within minutes of pressing a few keys on their smartphones, is jumpstarting the "gig-economy." Frequently lost amid the discussion over disrupting existing industries, however, is the fact that workers in this new economy often get the short-shrift. That fact was made extremely evident in a recent order against the company written by U.S. District Judge Edward M. Chen in which he found that the terms Uber imposes upon its drivers as a condition of driving for the company, including a forced arbitration clause, are unconscionable and unenforceable under California law. In plain English, he ruled that the provisions were so unfair and one-sided in favor of Uber that they could not be enforced in a court of law.
Wednesday, Aug 19, 2015, 4:26 pm · By Simon Swartzman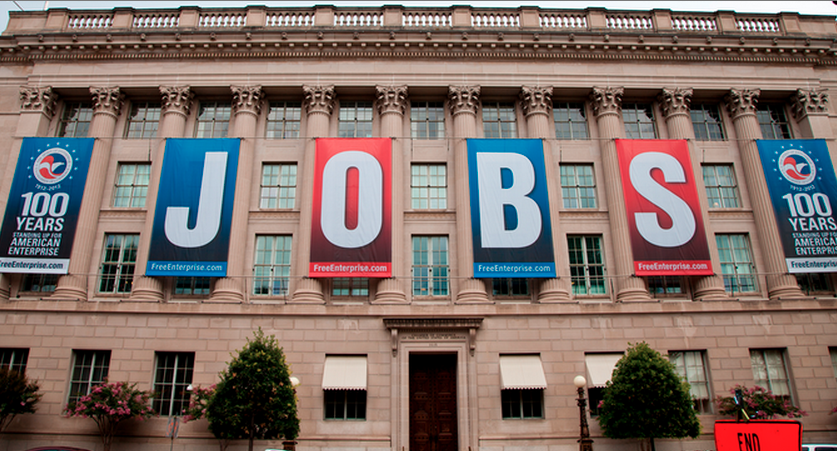 The Chamber of Commerce is a juggernaut in the American political system, and it doesn't use that power to fight for policies that would benefit much of anyone besides the ultra-wealthy. That's one takeaway from Alyssa Katz's new book The Influence Machine: The U.S. Chamber of Commerce and the Corporate Capture of American Life, an enlightening history of the transformation of the organization from its roots as a central committee of business leaders proposed by President Taft to serve as his advisors to the electoral, legal and media mercenary that today protects some of the U.S.'s most viciously destructive corporations from any government regulation. The book follows the Chamber down campaign trails, into courtrooms and out to its hundreds of worldwide outposts—and documents the heavy damage to international workers, consumers and the environment along the way.
Tuesday, Aug 18, 2015, 10:27 am · By Leo Gerard, United Steelworkers President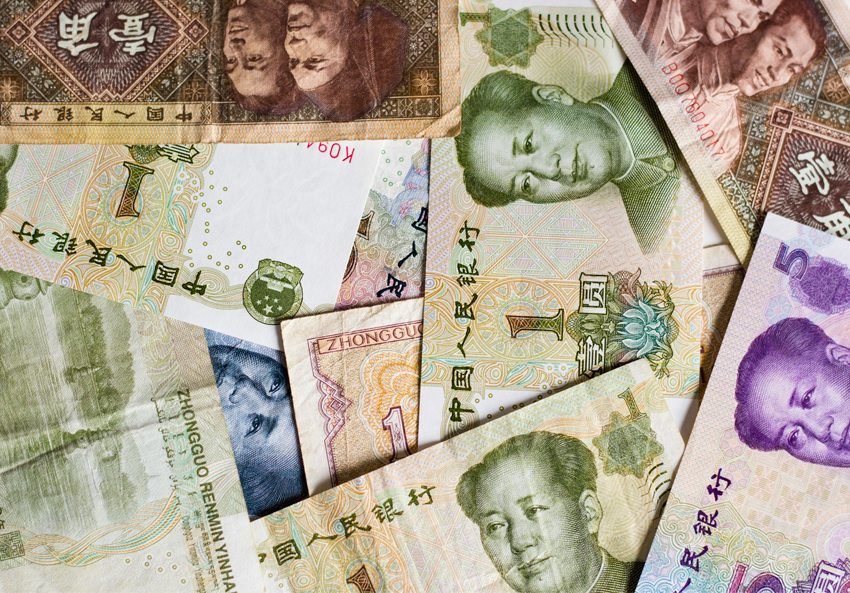 Confronted with a dire situation, a world power last week took strong action to secure its domestic jobs and manufacturing.
That was China. Not the United States.
China diminished the value of its currency. This gave its exporting industries a boost while simultaneously blocking imports. The move protected the Asian giant's manufacturers and its workers' jobs.
Currency manipulation violates free market principles, but for China, doing it makes sense. The nation's economy is cooling. Its stock market just crashed, and its economic powerhouse—exports—declined a substantial 8.3 percent in July—down to $195 billion from $213 billion the previous July. This potent action by a major economic competitor raises the question of when the United States government is going to stop pretending currency manipulation doesn't exist. When will the United States take the necessary action to protect its industry, including manufacturing essential to national defense, as well as the good, family-supporting jobs of millions of manufacturing workers?
Monday, Aug 17, 2015, 1:34 pm · By Mario Vasquez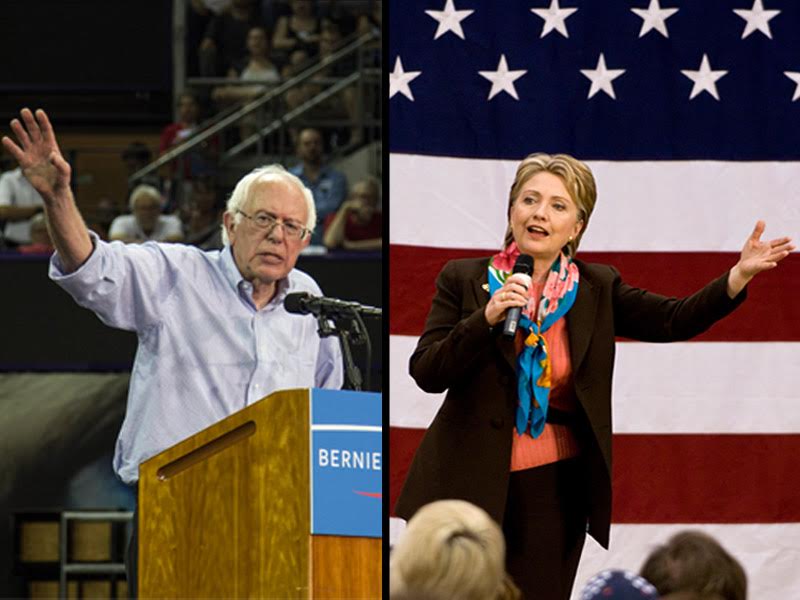 The International Association of Machinists and Aerospace Workers (IAM) announced Friday that it would endorse Hillary Clinton as its preferred Democratic presidential candidate. The machinists are now the third AFL-CIO union to endorse a candidate, following National Nurses United's endorsement of Senator Bernie Sanders four days ago and the American Federation of Teachers' Clinton endorsement on July 11.
"The IAM will not sit on the sidelines while this fight is so clearly underway," said IAM International President Tom Buffenbarger in a press release. "Hillary Clinton has been a strong supporter of this union for years and she is now the target of unprecedented attacks, financed on a scale never seen before. The time to help is when help is needed most, and we intend to do just that."
The IAM's justification of their endorsement this early in the presidential race mirrors the remarks made by AFT president Randi Weingarten shortly after her union's endorsement. "If you want to shape something, you get in before the primaries," she said. Like the AFT, the IAM endorsement was based largely on the results of an internal survey of members—a method that some members of the union have questioned.
"I cannot describe how disappointed I am with the IAM endorsing Hillary," says Al Wagner, a journeyman auto technician and member of IAM Automotive Mechanics Local 701 in Chicago. "The IAM is a great union and I am very proud to be a member. But the leaders went about this endorsement the wrong way."
Friday, Aug 14, 2015, 4:14 pm · By Samantha Winslow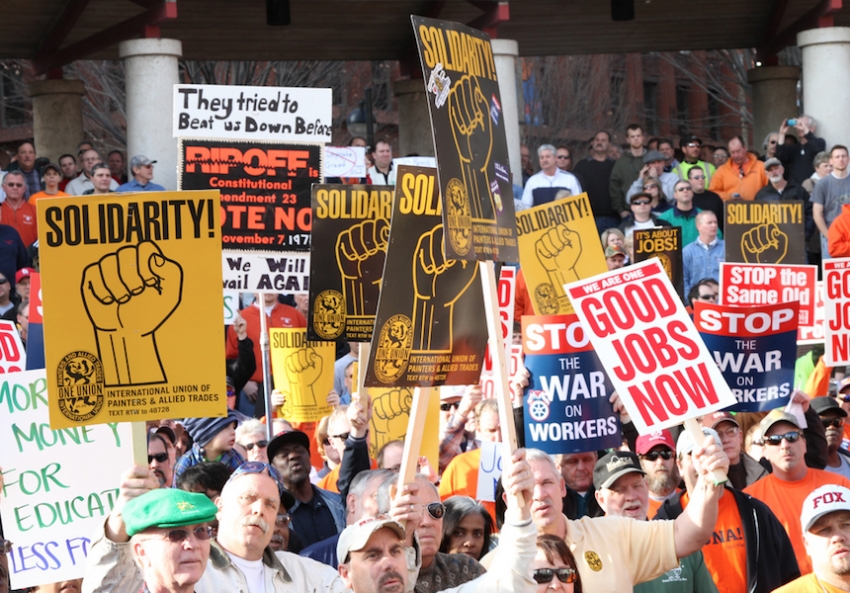 This post first appeared at Labor Notes.
When news broke that the Supreme Court would hear Friedrichs v. California Teachers Association, headlines instantly projected the worst, calling it "The Supreme Court Case That Could Decimate American Public Sector Unionism," "An Existential Threat," and even "The End of Public-Employee Unions?"
Hyperbole aside, a decision that makes the whole public sector "right to work" could be devastating. But it won't make unions powerless.
Friday, Aug 14, 2015, 1:09 pm · By Bruce Vail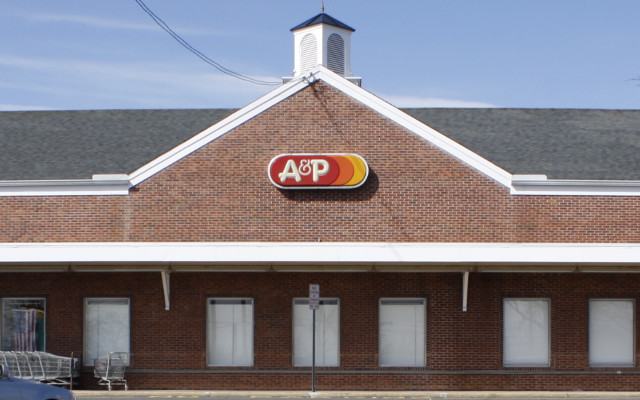 UPDATE: Since the publication of this story, the UFCW issued the following statement to In These Times:
"The UFCW today filed a strong objection to the A&P's 1113(e) motion to impose immediate changes to its collective bargaining agreements with UFCW local unions. Local Unions joined in the UFCW objections and also filed their own objections. Counsel for both the UFCW and UFCW local unions will also appear in court on Monday at 10 a.m. to object to the motion and participate in the hearing."
About 25,000 grocery workers can expect to be fired this week as mid-Atlantic regional supermarket chain A&P goes forward with plans to sell or close all of its 300 stores, according to Bruce Both, President of United Food and Commercial Workers (UFCW) Local 1500, and other sources.
Both, head of a large UFCW local in the New York City metropolitan area, sent the message to union members in a post on Local 1500's website.
"A&P has informed the [union] … that it plans to issue WARN notices to all of our members working for the company," Both wrote on the Local 1500 website. He explained that Worker Adjustment and Retraining Notification Act (WARN) letters are required by federal law when a company like A&P intends to fire large numbers of its workers. Both's message, however, also contained language expressing hope that the company would not carry out all of the intended firings.
Wednesday, Aug 12, 2015, 10:00 am · By Mario Vasquez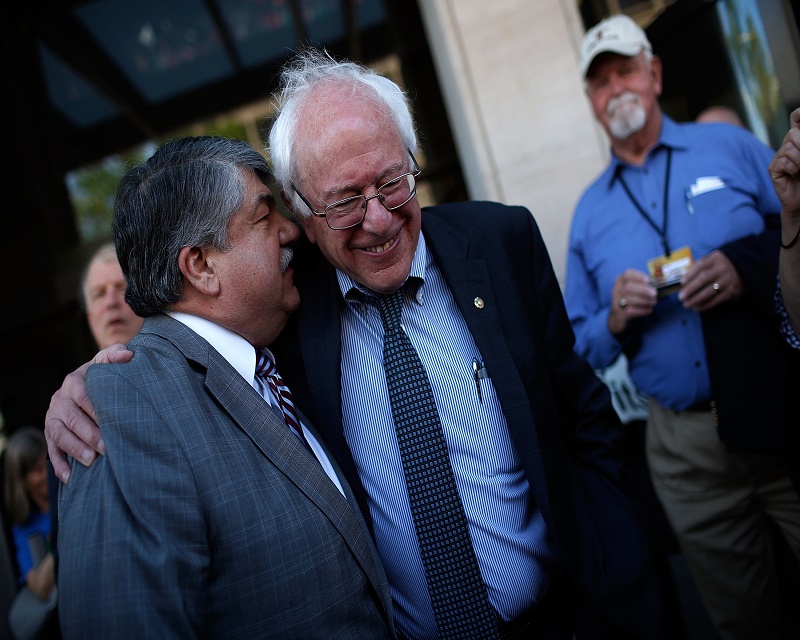 Sen. Bernie Sanders of Vermont has emerged as the most outspoken pro-labor candidate in the 2016 Democratic primary. With his introduction of federal $15 minimum wage legislation and his frequent targeting of Walmart's Walton family in his stump speech, Sanders has his finger on the pulse of the some of the most vibrant and large-scale economic-justice movements in decades. That stands in stark contrast to the front runner, Hillary Clinton, who's been mum on $15 and is a former Walmart board member.
Tuesday, Aug 11, 2015, 10:14 am · By Leo Gerard, United Steelworkers President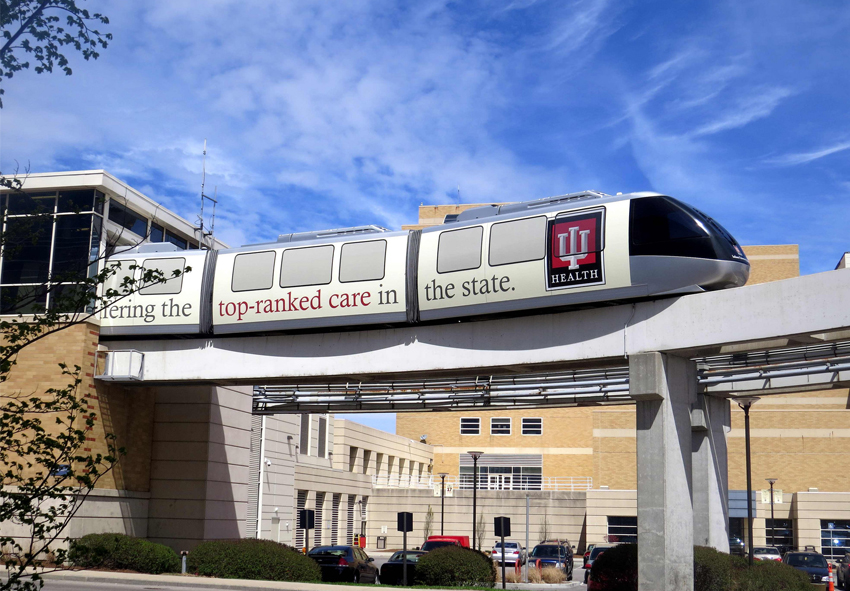 Lacie Little won back last week everything Indiana University Health Inc. took from her—except her job. Her beloved nursing job.
She got back wages and a formal public statement by the hospital corporation saying that it removed the firing from her work record. So she's un-fired.
But she's not rehired. The hospital behemoth refused to consider restoring Lacie to her nursing job for seven years, long enough, it hopes, to prevent her from helping form a union there. Despite everything that has happened to her, Lacie hasn't given up that goal. Now, she's working for my union, the United Steelworkers (USW), trying to organize nurses.
Friday, Aug 7, 2015, 2:19 pm · By Bruce Vail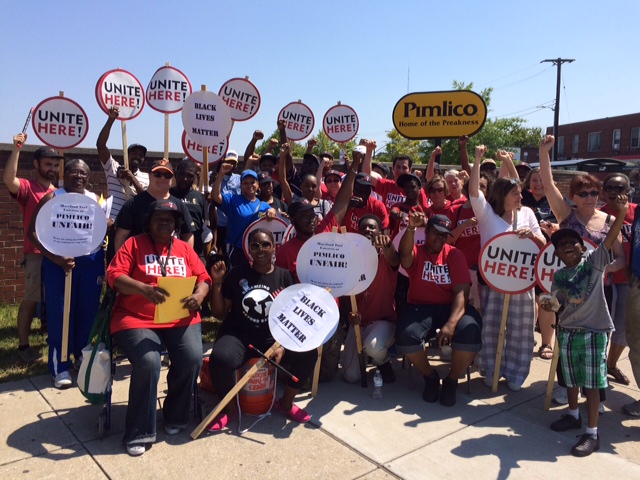 BALTIMORE—Boosters of the Maryland horse racing industry cheered earlier this year when Baltimore's annual Preakness Stakes attracted a record-breaking crowd of more than 130,000. The huge crowd thrilled to the victory of the bay colt American Pharaoh, who would go on to win the Triple Crown, and a place in thoroughbred racing history. At the betting windows, a total of $85.161 million was wagered, another record breaker in the 140-year history of the race.
But there's a dark side of Baltimore's sports and entertainment complex: Local residents toil at low-wage jobs to support the huge venues and the extravagant incomes of out-of-town performers, whether those performers are football players, rock stars, or even horses (who, of course, don't pocket their own pay).