Friday, Jun 19, 2020, 9:55 am · By Hamilton Nolan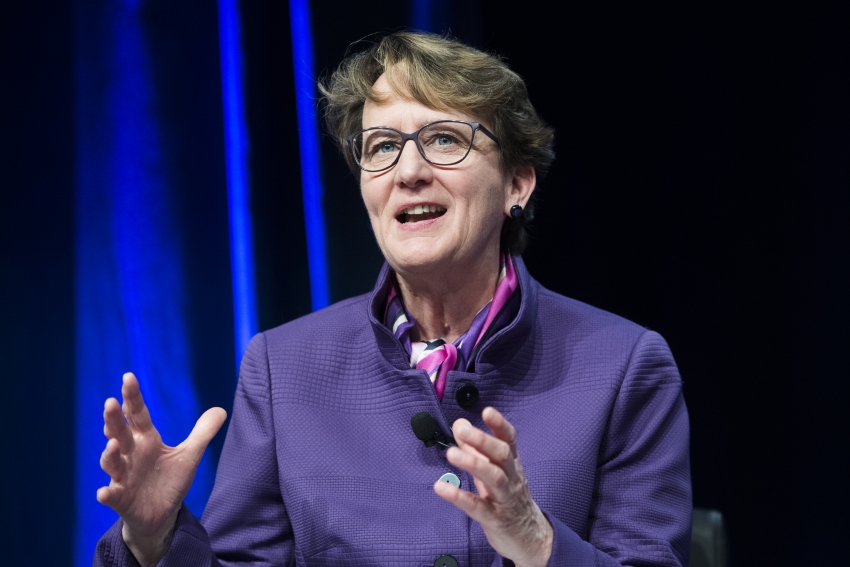 The 2 million-member SEIU—arguably America's most politically powerful progressive union—passed a resolution last week vowing to align the union with the goals of the Movement for Black Lives. It included a call to divest from the police, notable in part because SEIU itself has both police and correctional officers as members.
Friday, Jun 19, 2020, 7:10 am · By Michelle Fawcett and Arun Gupta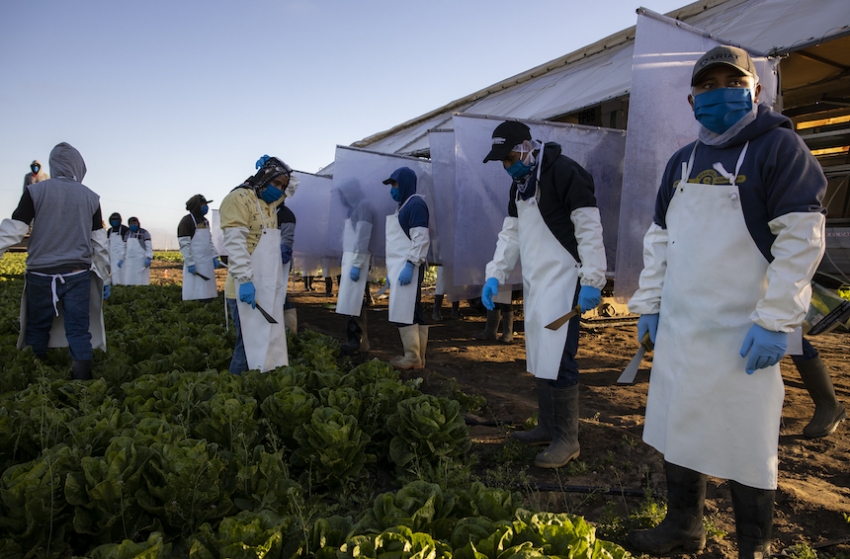 As states reopen for business, the coronavirus is exploding among America's 2.5 million farmworkers, imperiling efforts to contain the spread of the disease and keep food on the shelves just as peak harvest gets underway.
The figures are stark. The number of Covid-19 cases tripled in Lanier County, Ga., after one day of testing farmworkers. All 200 workers on a single farm in Evensville, Tenn., tested positive. Yakima County, Wash., the site of recent farmworker strikes at apple-packing facilities, now boasts the highest per capita infection rate on the West Coast. Among migrant workers in Immokalee, Fla.—who just finished picking tomatoes and are on their way north to harvest other crops—1,000 people are infected.
Wednesday, Jun 17, 2020, 1:23 pm · By Indigo Olivier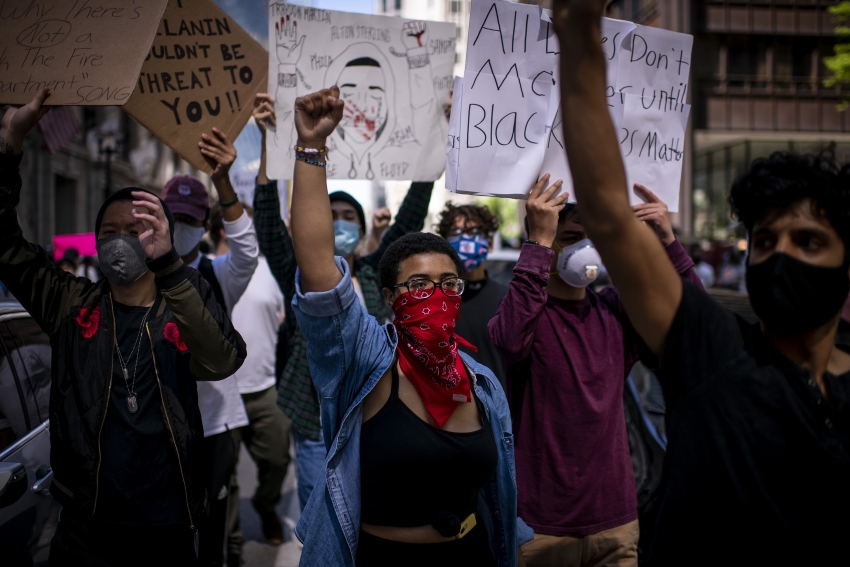 The uprisings following the Minneapolis police killing of George Floyd, a 46-year-old unarmed Black man, have articulated a clear demand: defund the police. Under pressure from students, communities and teachers' unions, schools have been at the forefront of changes, by ending millions of dollars worth of contracts between public schools and police departments.
In this struggle, teachers unions have been organizing critical support for the movement, which is largely led by Black and Brown youth. Among them is the Chicago Teachers Union, which has been organizing rallies, mobilizing members, releasing statements of solidarity and contributing to a vision for what police-free Chicago schools could look like. In many cases, teachers are following the lead of their students, taking to the streets because youth are demanding profound change. Fresh off of a 2019 strike in which the union placed social justice demands front and center, CTU is showcasing how to mobilize for the common good during a time of social upheaval.
Wednesday, Jun 17, 2020, 10:01 am · By Hamilton Nolan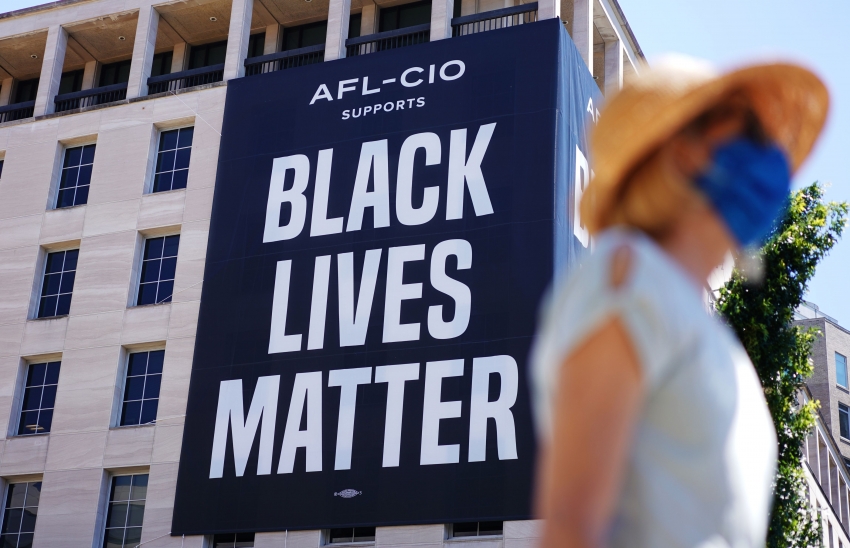 Workers United in Upstate New York, a union representing 9,500 workers in New York state, is joining the growing call to kick police unions out of the labor movement.
Tuesday, Jun 16, 2020, 11:56 am · By Peter Cole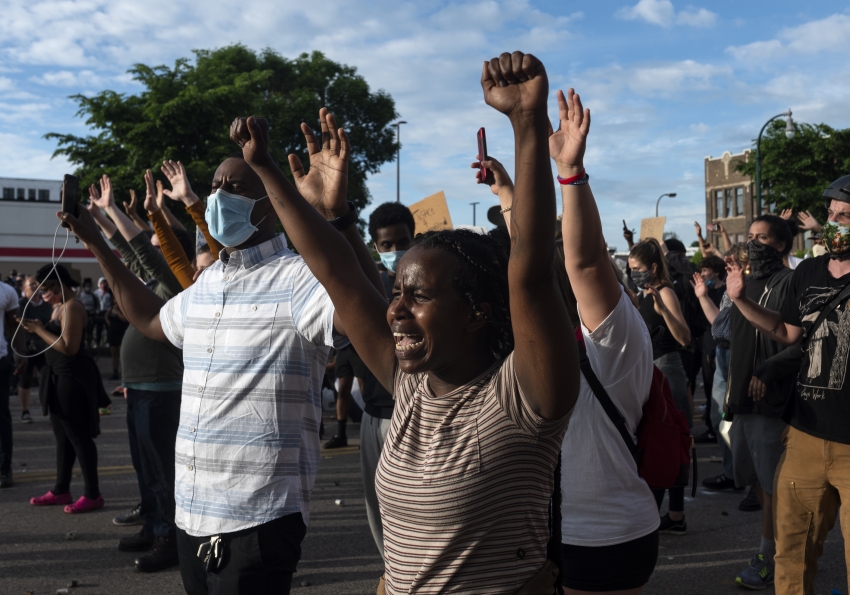 Outrage over the police murder of George Floyd launched Black Lives Matter protests across the country and world. Most actions are being organized by young black people. While many are working-class and at least some are anti-capitalist, few protests are formally part of the labor movement.
Tuesday, Jun 16, 2020, 9:50 am · By Hamilton Nolan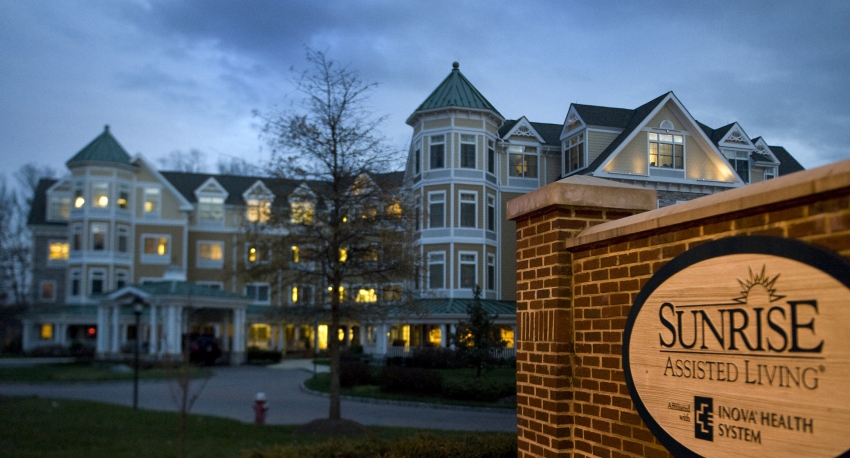 In March of this year, Schuyler Stallcup was working as an "activities assistant" at an assisted living facility in Lincoln Park, Chicago, owned by Sunrise Senior Living. For the past year and a half, he had spent his days planning and leading recreational activities for the elderly residents, working to keep them entertained and engaged. When the coronavirus crisis hit, he decided that it was time to start organizing his coworkers. That's when the trouble began.
Monday, Jun 15, 2020, 11:23 am · By In These Times Union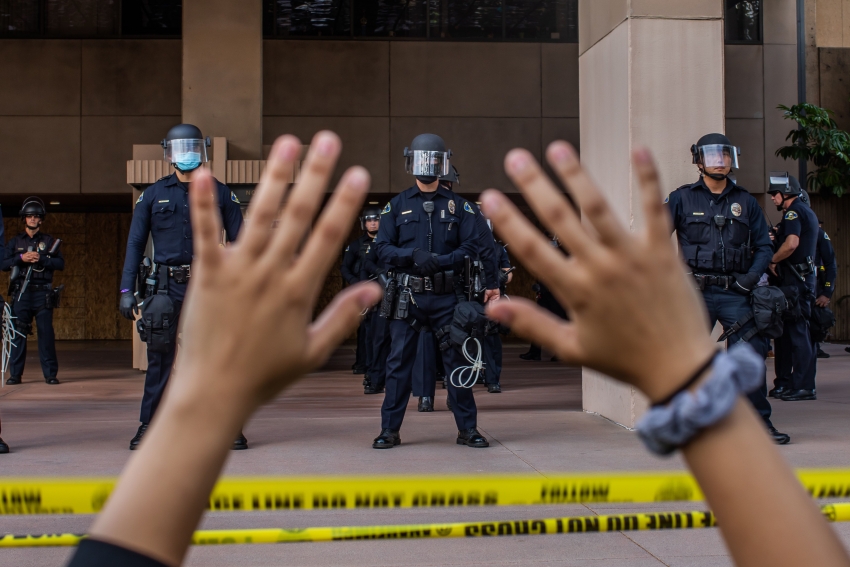 The entire bargaining unit of the In These Times union is calling on the Washington-Baltimore News Guild to urge the News Guild, as well as the CWA, to pass a resolution calling on the AFL-CIO to disaffiliate from the International Union of Police Associations and other police unions. We believe that the mission of the AFL-CIO is to build a strong labor movement that fights for justice and equality for all working people. It is not possible to carry out that mission while also representing the interests of police, who oppress, beat, and imprison working people, particularly Black people. It is time for the AFL-CIO to recognize that it cannot fight for both sides in America's battle for justice.
Friday, Jun 12, 2020, 3:27 pm · By Bill Fletcher, Jr.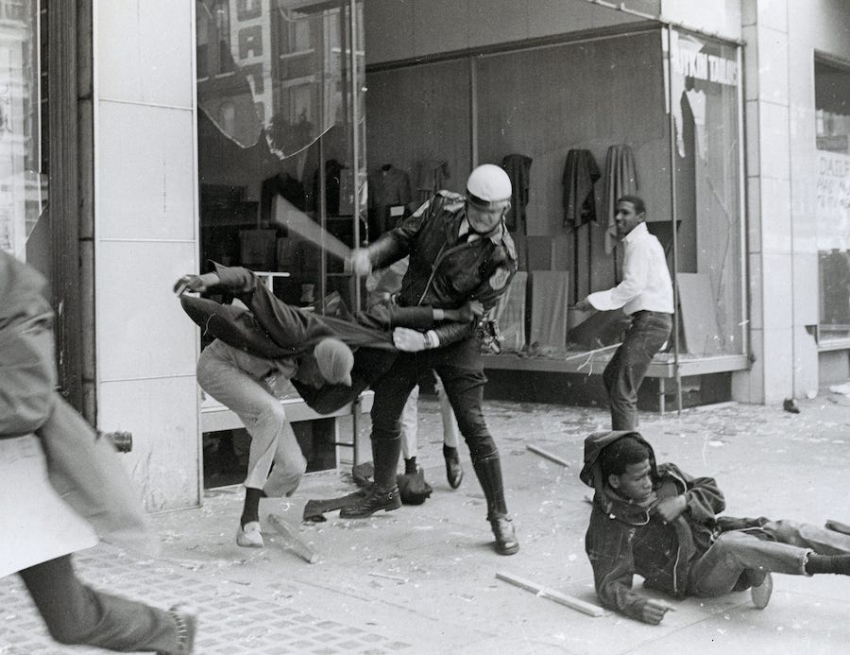 Before rushing to expel police unions, labor needs a larger reckoning with law enforcement's role in a capitalist-colonialist state.
The rebellions over the police murder of George Floyd have renewed a longtime controversy regarding police unions. Several unions, such as the Writers Guild of America, East, are now calling for the AFL-CIO to expel the International Union of Police Associations, arguing that police unions have no place in the labor federation.
I am going to suggest that the discussion has gone down a rabbithole and we need to rethink the entire way that the problem has been formulated.
Friday, Jun 12, 2020, 7:00 am · By Jeff Schuhrke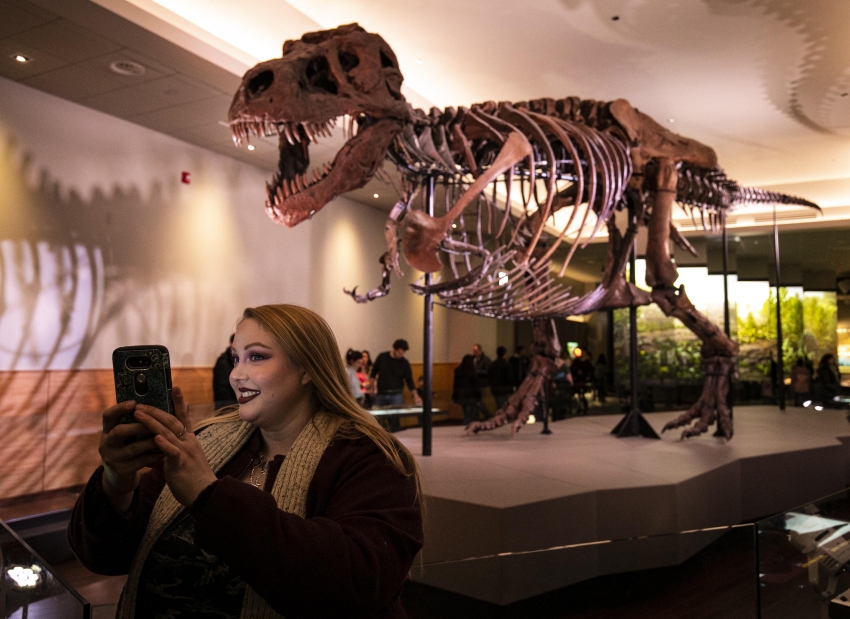 Facing devasting pay cuts and layoffs amid the Covid-19 crisis, workers at Chicago's Field Museum are organizing to demand greater transparency and equitable sacrifice from upper management.
Thursday, Jun 11, 2020, 5:04 pm · By Sarah Lazare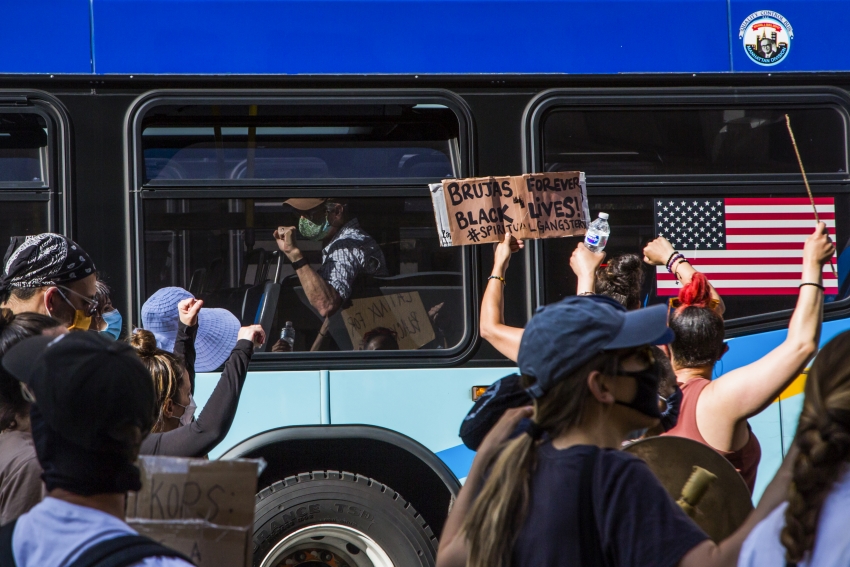 In late May, as Minneapolis and St. Paul erupted in protests against the police killing of 46-year-old Black man George Floyd, members of the Twin Cities' Amalgamated Transit Union (ATU) Local 1005 publicly refused to transport protesters to jail. "As a transit worker and union member, I refuse to transport my class and radical youth," Minneapolis bus driver Adam Burch told the labor publication Payday Report, which first reported the refusals on May 28. "An injury to one is an injury to all," said Burch.