Thursday, Oct 4, 2018, 8:05 pm · By Jeff Schuhrke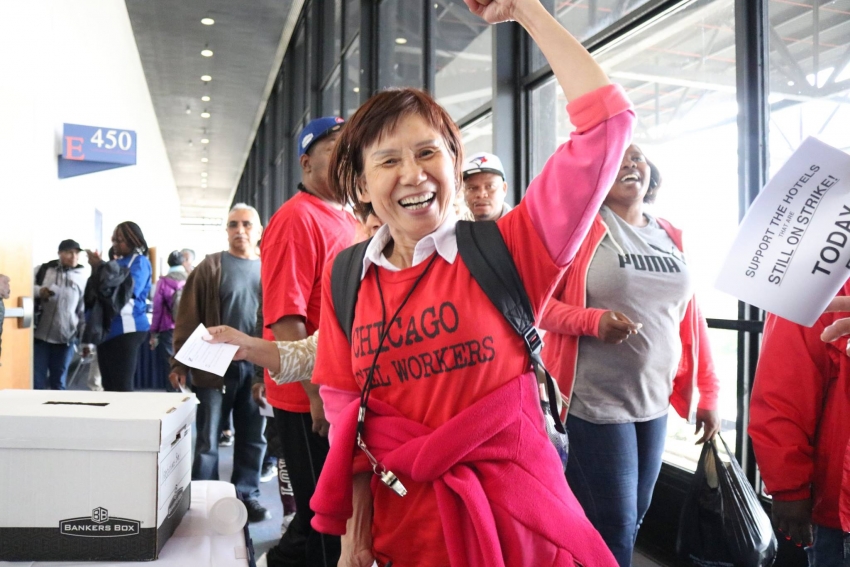 Twenty-eight days into the largest hotel strike Chicago has seen in a century, about 1,000 workers with UNITE HERE Local 1 have won a new contract at the Hyatt—the last major holdout after several other hotels in the city already settled with the union in recent weeks.
Thursday, Oct 4, 2018, 5:16 pm · By Micah Uetricht
Last month, Bloomberg columnist Noah Smith argued that Sanders's recent agitation against Amazon and its CEO Jeff Bezos, specifically his "Stop BEZOS Act," "seems to be much more about grandstanding and pointing fingers than about actual solutions to help vulnerable American workers."
Thursday, Oct 4, 2018, 1:27 pm · By Jeff Abbott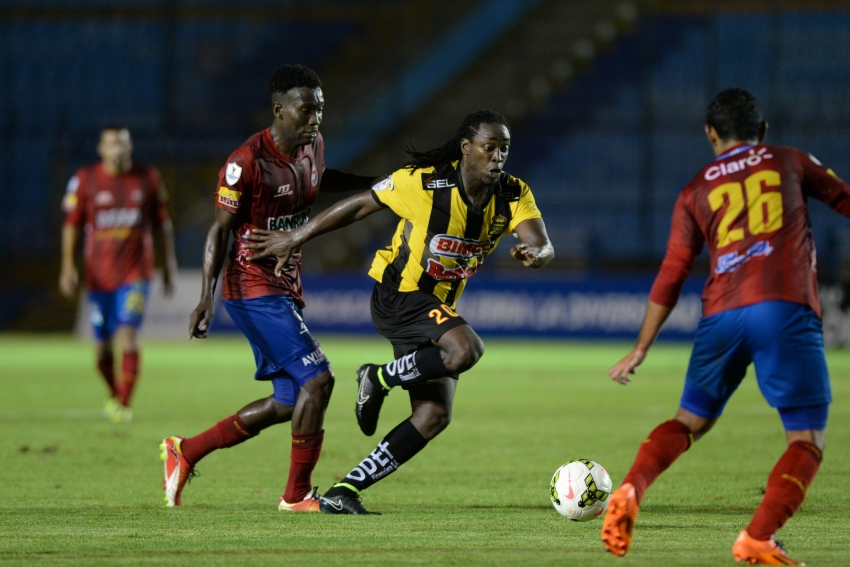 Across Latin America, soccer is like a religion for many. Each weekend, fans cram into stadiums to cheer on their teams. Eduardo Galeano, the renowned Uruguayan author and outspoken fan of soccer who passed away in 2015, once declared that soccer was "the only religion without atheists."
Tuesday, Oct 2, 2018, 1:36 pm · By Jeff Schuhrke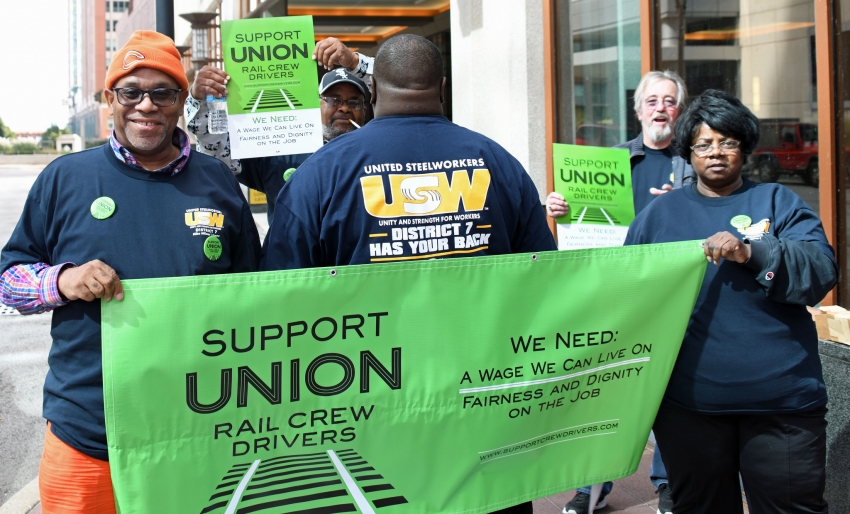 After being called out by labor activists and progressive politicians like Bernie Sanders for paying poverty wages despite receiving tax breaks and raking in billions of dollars, Amazon has caved to the pressure and announced it will offer all its workers a $15-per-hour minimum wage starting next month. Now, a new coalition of workers and community leaders is taking aim at another major player in the logistics industry: the railroads.
Monday, Oct 1, 2018, 3:00 pm · By Shaun Richman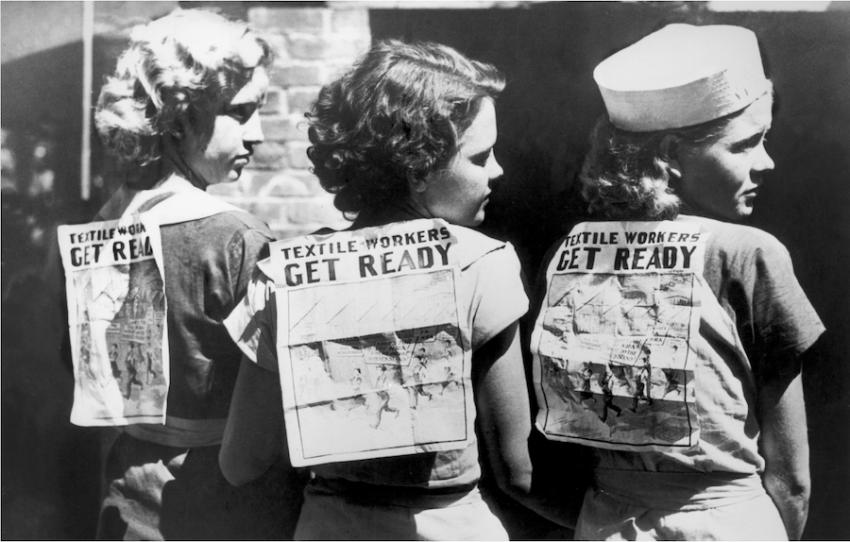 Erik Loomis' "A History of America in Ten Strikes" is a powerful reminder of the need for worker militancy.
Workers' power is rooted in the work we do and our occasional refusal to do it. But, until recently, that refusal had become rare: Work stoppages have declined to historically low levels over the past four decades.
There were 187 major strikes in 1980, involving 795,000 workers. In 2017, there were just seven, with 25,000 workers.
How then do we revive the strike when so few workers have seen one, let alone participated?
Monday, Oct 1, 2018, 2:31 pm · By Hannah Steinkopf-Frank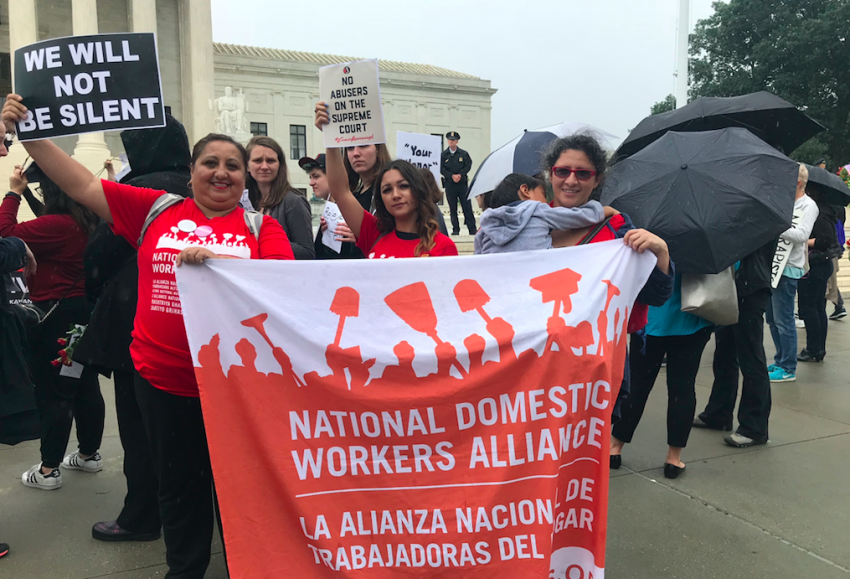 ​Like many parents, Daniela Contreras woke up last Thursday and helped her daughter get ready for school. But the long-time domestic worker who now organizes with the National Domestic Workers Alliance (NDWA) then hopped on a train to Washington, D.C. to take part in the protests against Supreme Court Nominee Brett Kavanaugh.
Friday, Sep 28, 2018, 4:11 pm · By Jim Pugh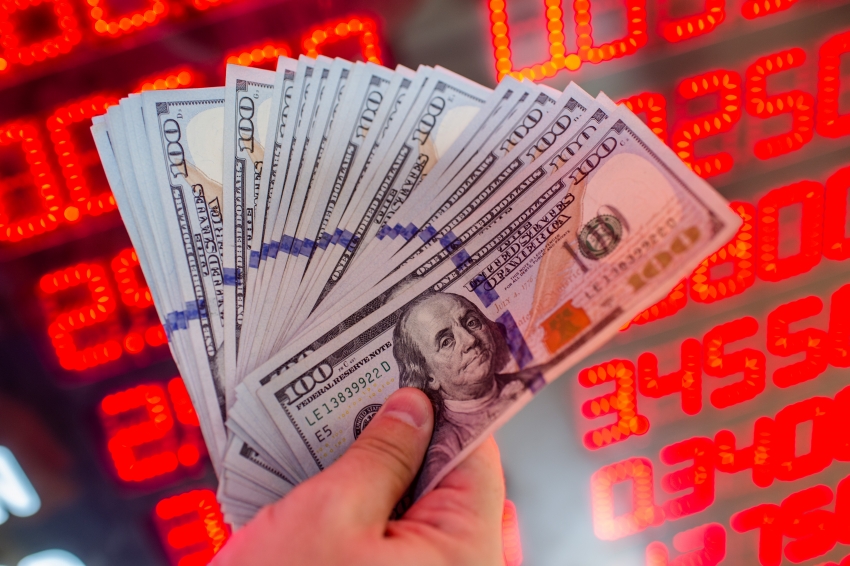 In late August, the People's Policy Project, a left-wing think tank run by economist and writer Matt Bruenig, released a proposal for the creation of a social wealth fund in the United States. Dubbed the American Solidarity Fund, the idea behind the proposal is to establish a pool of shared, public wealth that would be invested in the same way that private wealth is. Under this plan, every American adult would own a single "share" of the fund, and while no single person would be able to withdraw their share, they would receive regular universal dividend payments from returns on investments.
Friday, Sep 28, 2018, 12:24 pm · By Dan DiMaggio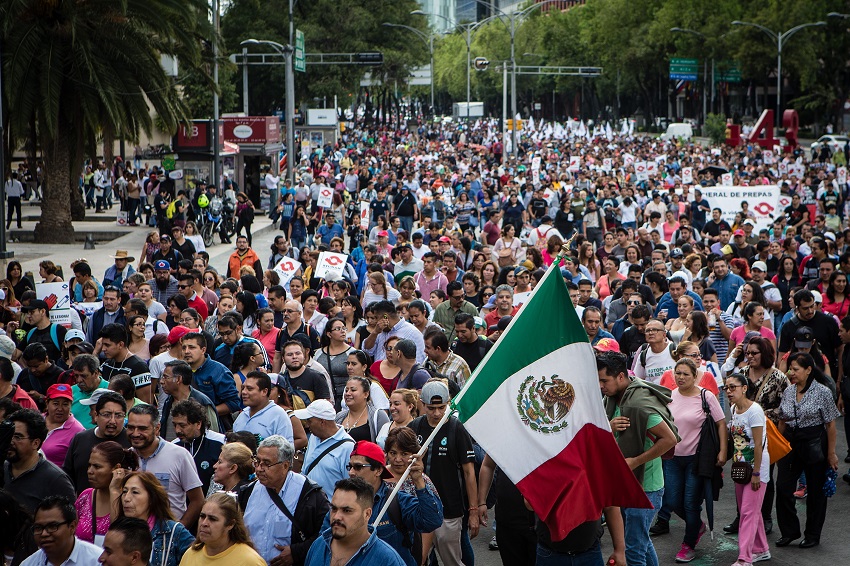 What does a renegotiated NAFTA mean for workers in the U.S., Canada, and Mexico? At best, it might stem some of the bleeding.
The presidents of the U.S. and Mexico announced on August 27 that they had reached a deal. A month later, Canada is still out of the agreement, though negotiations are likely to continue over the next few months. Text of the draft deal between the U.S. and Mexico may be published as soon as today.
Workers in all three countries have suffered under a decades-long corporate offensive. Unions and civil society groups have long pushed to amend or scrap the 24-year-old agreement.
Wednesday, Sep 26, 2018, 5:12 pm · By Barbara Madeloni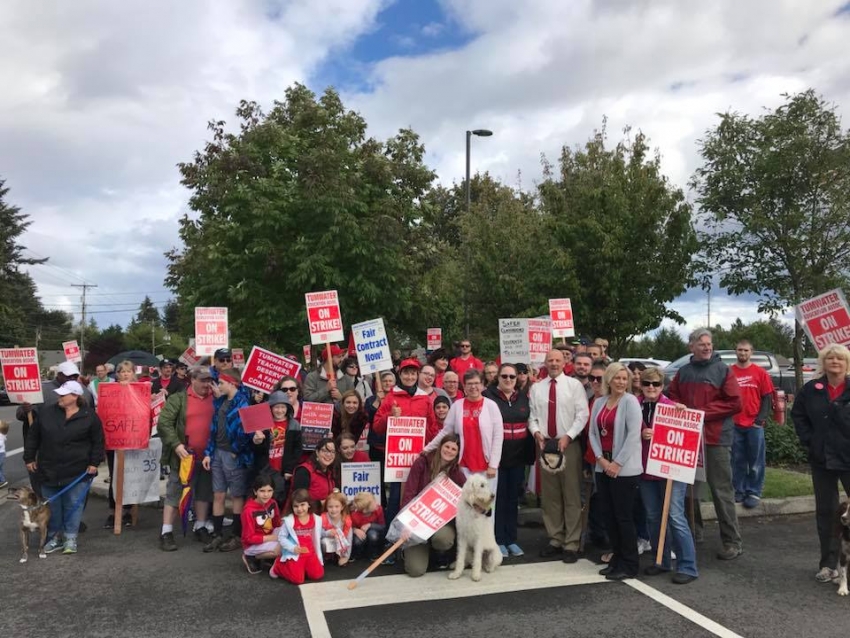 Fifteen districts started the school year on strike in Washington state—the latest to ride the West Virginia wave.
"For my whole life I thought this was just the way it was, that I would have to struggle to have a sustainable life," said Anna Cockrum, a teacher in Evergreen, out on her first picket line. "I teach students to stand up for themselves, and it is so cool to be living that.
Thursday, Sep 20, 2018, 9:58 pm · By Michael Arria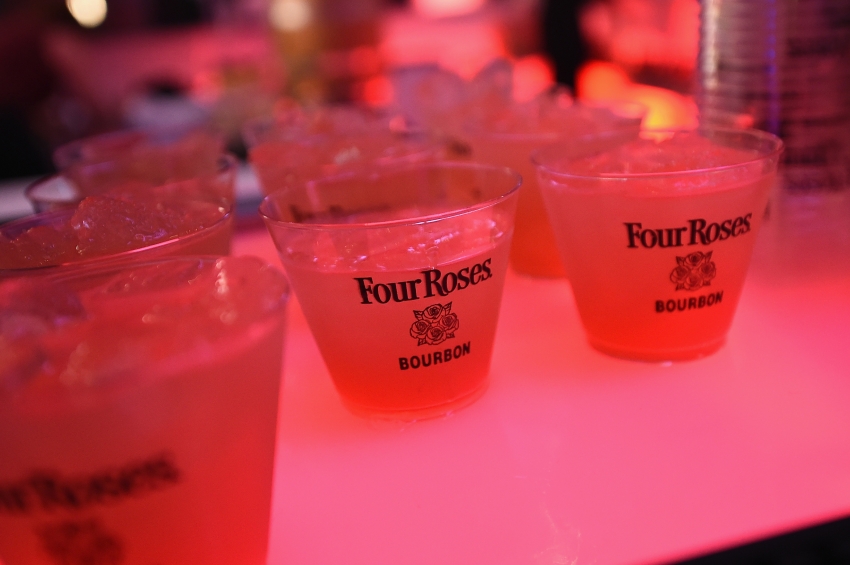 More than 50 workers in Kentucky are on strike due to a contract dispute with Four Roses, a bourbon maker with a distillery in Lawrenceburg and a bottling plant in Cox's Creek. Workers say Four Roses is attempting to adopt a two-tier system that would reduce the benefits for new employees of the company. Members of three different unions walked off their jobs at these sites on September 7.