Tuesday, Feb 14, 2017, 5:04 pm · By Chris Brooks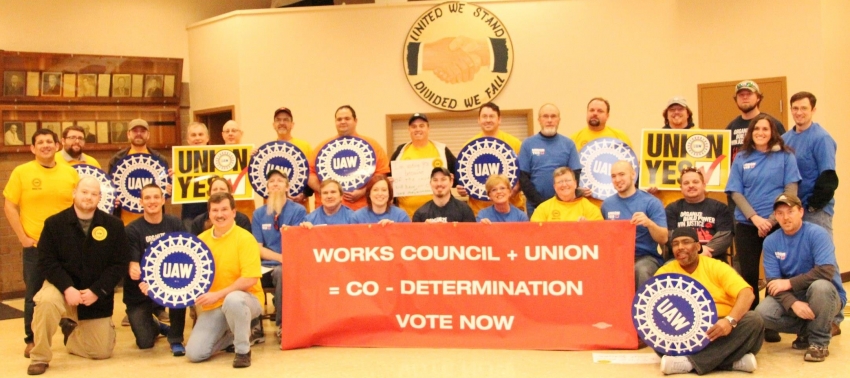 The future looks bleak. The Republican Party is now the dominant force in more than two-thirds of state legislatures, a majority of governorships, both houses of Congress and the White House. Upon seizing power, one of the GOP's first goals is to kneecap the opposition. For labor unions, that means facing the body blow of "right-to-work" legislation, which allows workers to receive the benefits of unionization without having to pay for it. Twenty-eight states have already passed right-to-work laws and more are likely to do so in the coming months. Congress has introduced federal legislation that would make right-to-work the law of the land in the private sector and Trump's nominee to the Supreme Court could mandate it for public workers.
The further entrenched the Republicans become, the more rapidly the balance of power in society shifts to the benefit of employers. The starkly asymmetric war against workers that has typified labor organizing in the South is quickly becoming the new status quo everywhere. Part of what has led us to this moment is the labor movement's failure to organize below the Mason-Dixon line.
Tuesday, Feb 14, 2017, 12:14 pm · By Mario Vasquez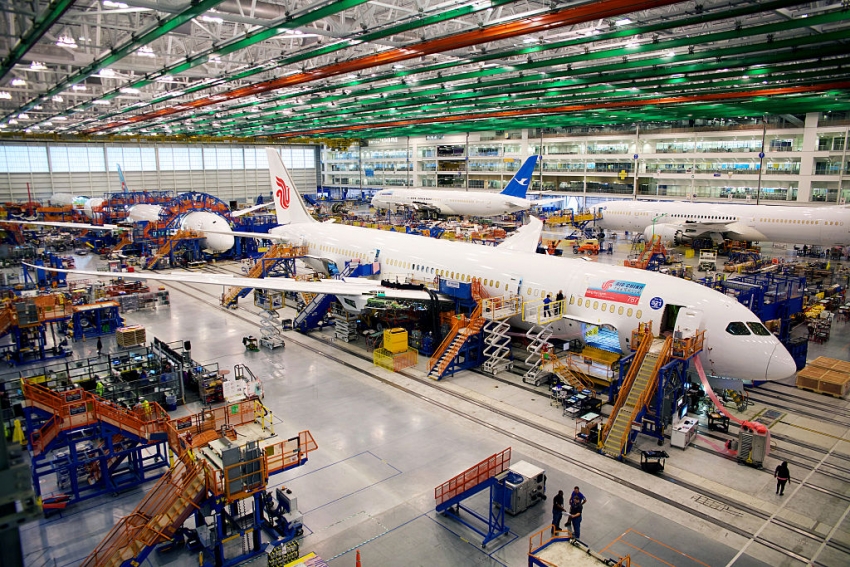 Workers at Boeing's aircraft plant in South Carolina are voting Wednesday on whether to join a union, capping a multi-year campaign.
The road to victory will not be easy.
Anti-union sentiment runs high in South Carolina, where union membership is just 1.6 percent—the lowest in the nation. The state is also "right-to-work," which means members are not required to pay for the costs associated with representation.
The campaign is being run by the International Association of Machinists (IAM) and involves some 3,000 Boeing workers in North Charleston, South Carolina. In 2015, IAM cancelled a vote, citing "an atmosphere of threats, harassment and unprecedented political interference."
Since a new election was scheduled last month, Boeing workers who spoke to In These Times say that Boeing has been unrelenting in its opposition to the union.
Friday, Feb 10, 2017, 5:11 pm · By Bruce Vail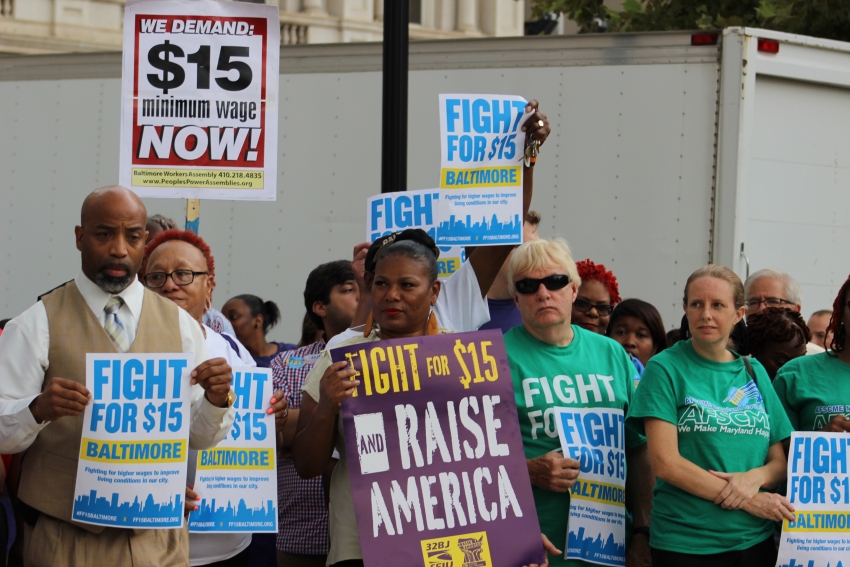 BALTIMORE – The optimism that fueled the Fight for $15 minimum wage campaign last year in Baltimore and other Maryland jurisdictions is giving way to a more sober assessment of political realities and causing proponents to roll back expectations.
That new reality was on display this week at Baltimore City Hall, where Councilwoman Mary Pat Clarke, a Democrat, unveiled a proposal for a citywide minimum wage. The proposed legislation adds new loopholes and scales back a $15 minimum wage bill that failed in the Baltimore City Council last year in the face of intense opposition by business interests and some local Democratic leaders.
Thursday, Feb 9, 2017, 5:27 pm · By Erik Forman
This article was first posted by Jacobin.
The Left has a long tradition of asking ourselves, "What is to be done?" Ever since Lenin posed this rhetorical question, it has served as the hook for an ever-expanding genre of think pieces and calls to action on every imaginable social-movement dilemma.
"What is to be done?" bounces from movement to movement, crisis to crisis, and occasionally illuminates more foundational existential problems of the Left. In that spirit, Jacobin's recent "Rank and File" issue examined one of our more urgent contemporary questions: what is to be done to revitalize the labor movement?
Contributors offered up numerous diagnoses and prescriptions. Charlie Post pointed out the crucial role the militant minority played in labor's twentieth-century successes; Jane McAlevey called for "whole worker organizing," Joe McCartin urged unions not to squander the brief window between the Friedrichs decision and the next attack on collective bargaining rights; and Sam Gindin proposed the "class-based left" as an alternative to social movement unionism.
Since publication of these articles, labor's crisis has deepened. The right wing now controls all three branches of the federal government and the majority of states. The sequel to Friedrichs, Janus v. AFSCME, is headed for the Supreme Court, threatening to decimate public-sector unions nationwide. Talk of a national right-to-work law is spreading.
Figuring out "what is to be done" has only become more urgent. But there's a problem with this question, evident first at the level of grammar. "What is to be done?" commits every writing teacher's cardinal sin: the passive voice. Who is the subject here? Who is going to do what needs to be done?
Thursday, Feb 9, 2017, 12:02 pm · By Jeff Schuhrke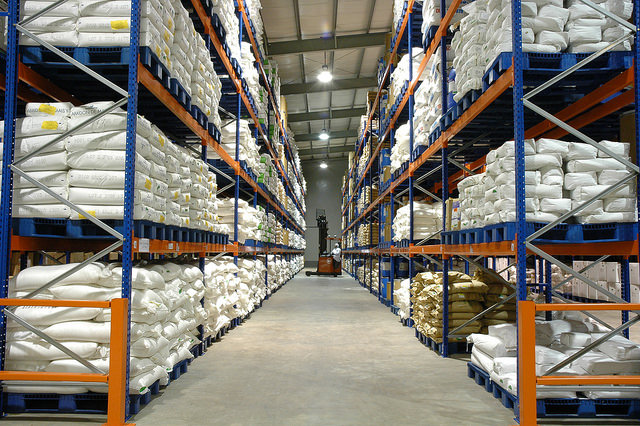 Sweeping legislation introduced in the Illinois state legislature last month would dramatically improve pay, benefits and working conditions for almost a million of the state's temp workers toiling in factories, warehouses and offices.
The Responsible Job Creation Act, sponsored by State Rep. Carol Ammons, aims to transform the largely unregulated temporary staffing industry by introducing more than 30 new worker protections, including pay equity with direct hires, enhanced safety provisions, anti-discrimination measures and protection from retaliation.
The innovative law is being pushed by the worker centers Chicago Workers' Collaborative (CWC) and Warehouse Workers for Justice (WWJ), which say it would restore the temp industry to its original purpose of filling short-term, seasonal labor needs and recruiting new employees into direct-hire jobs.
Wednesday, Feb 8, 2017, 5:32 pm · By Melissa Sanchez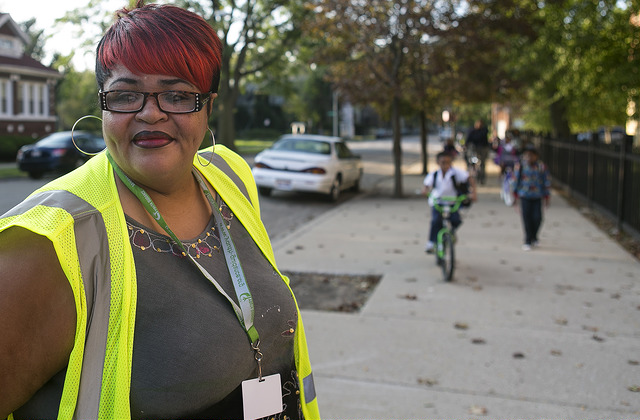 This article was first posted by The Chicago Reporter.
Sabrina Jackson looked forward to a raise last summer at her job as a crossing guard near her children's Englewood school.
Chicago's minimum wage was slated to increase from $10 to $10.50 per hour under a city ordinance, providing a small but welcome boost to Jackson's paycheck.
But when the new school year rolled around, Jackson discovered, "I didn't get a raise." Chicago Public Schools refused to pay the higher wage for the 1,300 crossing guards, telling nonprofit groups that run the program that the district had budget problems and claiming the workers were exempt. The district never explained why it considered the workers an exception.
The underpayment of Safe Passage workers is just one example of how the city's minimum wage ordinance has fallen short since it took effect in July 2015. A Reporter analysis estimates that thousands of workers have been left behind because of exceptions in the law, which will raise the city's minimum hourly wage to $13 by 2019.
Wednesday, Feb 8, 2017, 3:39 pm · By Alexandra Bradbury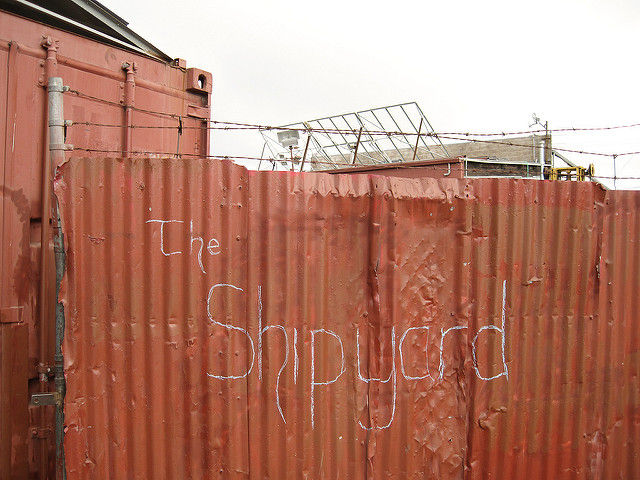 This article was first posted by Labor Notes.
Plenty of union officers are justifiably worried about how many members will quit their unions if Congress or the Supreme Court imposes "right to work" conditions on the whole country.
But when right to work hit Indiana in 2012, it didn't have much impact at the Jeffboat shipyard in Jeffersonville. "I believe we only have one person that's dropped out," said Teamsters Local 89 Business Agent Jeff Cooper. That's one out of 700.
Wednesday, Feb 8, 2017, 2:32 pm · By Moshe Z. Marvit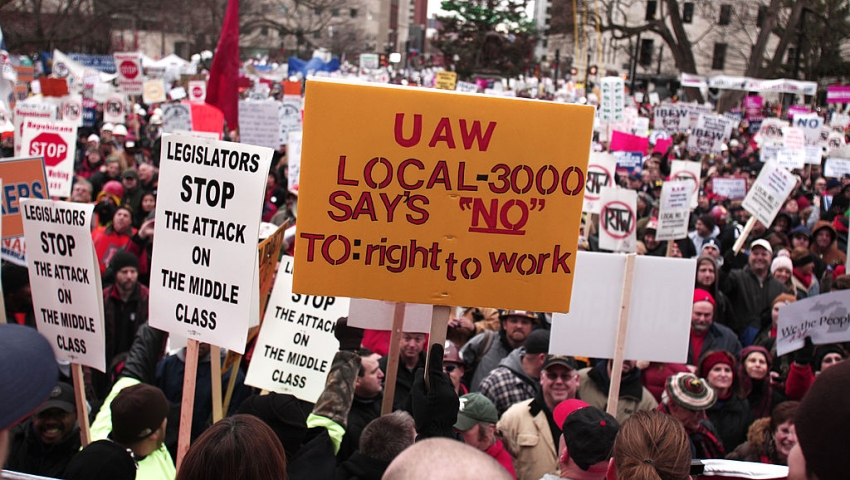 Last week, Iowa Congressman Steve King introduced the National Right to Work Act, which would create a nationwide ban on the requirement that workers who are represented by a union have to pay for the costs associated with representation. The bill was cosponsored by South Carolina's Joe Wilson, whose primary claim to fame is having yelled "you lie!" at President Barack Obama from the back benches of a joint session of Congress.
In the two weeks since Donald Trump's inauguration, King, in addition to the National Right to Work Act, has introduced bills to make it easier to fire workers who have union sympathies (with the Orwellian title, "Truth in Employment Act"), to repeal the Davis-Bacon Act, which requires paying prevailing wages for federally-funded construction projects, to repeal President Lyndon Johnson's Elementary and Secondary Education Act of 1965, which has served as the modern foundation for public education in America, and introduced a resolution to amend the 14th Amendment of the Constitution so that it no longer apportions the number of Congressmen by counting the number of people in each state, but by "counting the number of persons in each State who are citizens of the United States."
Clearly, this is the wish-list of someone who has a perverse view of the nation. King has always been an extreme individual. The question is whether in Trump's America any of his ideas should be taken seriously. Almost two years ago, King introduced an identical right-to-work bill, which garnered 75 original cosponsors, with an additional eight within a week. By contrast, King's re-introduction this year had one original cosponsor (Wilson), with only seven more joining as cosponsors in the week that followed.
Tuesday, Feb 7, 2017, 1:44 pm · By Mark Paul, William Darity Jr, & Darrick Hamilton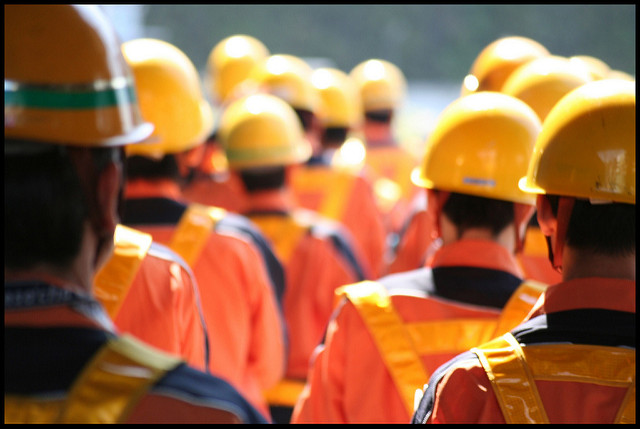 This article was first posted by Jacobin.
Universal basic income (UBI), an annual government-sponsored payment to all citizens, has been gaining traction across the American political landscape. Andy Stern, former Service Employees International Union president, believes the program will counteract the "acceleration of technology" that he thinks will likely create "work but not reliable jobs or incomes." On the Right, the American Enterprise Institute's Charles Murray argues that we should replace the "entire bureaucratic apparatus of government social workers" with a UBI.
Other heavy-hitters agree it's worth discussing. Robert Reich's recent video calls on the government to provide a minimum payment for every citizen. President Obama told Wired that the United States will have to debate UBI and similar programs "over the next ten or twenty years."
The renewed attention makes sense: UBI would cover workers who, thanks to technological progress, have lost their jobs. One often-cited report tells us that 47 percent of all jobs are at risk of being automated. Yet existing social insurance programs are insufficient. The current array of programs—such as unemployment insurance, the earned income tax credit, and the Supplemental Nutrition Assistance Program—help many Americans, but over forty-three million people still live below the poverty line. Children are among the most vulnerable, with nearly half living at or near poverty.
Tuesday, Feb 7, 2017, 12:50 pm · By Nida Bajwa
Environmental Protection Agency (EPA) workers, activists and community members protested Donald Trump and his EPA administrator nominee, Scott Pruitt, in a rally outside the EPA's Chicago office Monday.
The American Federation of Government Employees (AFGE) Local 704, the union representing the EPA's Chicago workers, organized the protest to oppose Pruitt's confirmation and to pressure senators to vote against him. Speakers at the event included stewards and members of AFGE, state and city government officials and activists from non-profit environmental organizations.
"Thirty-six years, we been fighting for environmental justice," Cheryl Johnson told the crowd. "[Pruitt] don't know what a fight is, 'cause he just started one."