Thursday, Aug 2, 2018, 11:55 am · By David Dayen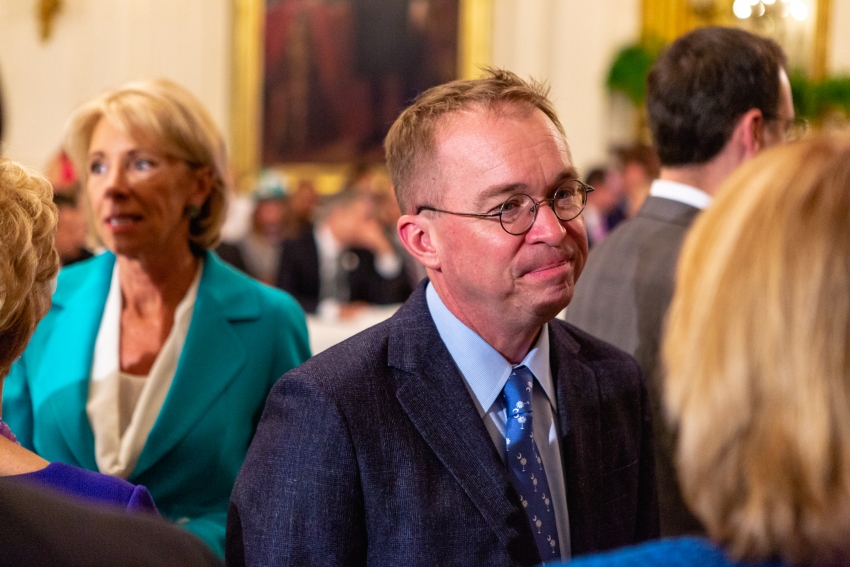 A year ago, high-cost payday loans that preyed upon at-risk borrowers looked to be under assault.
In October 2017, the Consumer Financial Protection Bureau finalized federal regulations to force payday lenders to consider whether borrowers could actually pay back their loans. Those rules, combined with a smattering of state laws that capped interest rates, were set to finally constrain the industry's reach. Even the time-honored gimmick of using Internet sites or even Indian reservations to make payday loans nationally without abiding by state consumer protections faced resistance from state and federal law enforcement.
Monday, Jul 30, 2018, 3:48 pm · By Michael Arria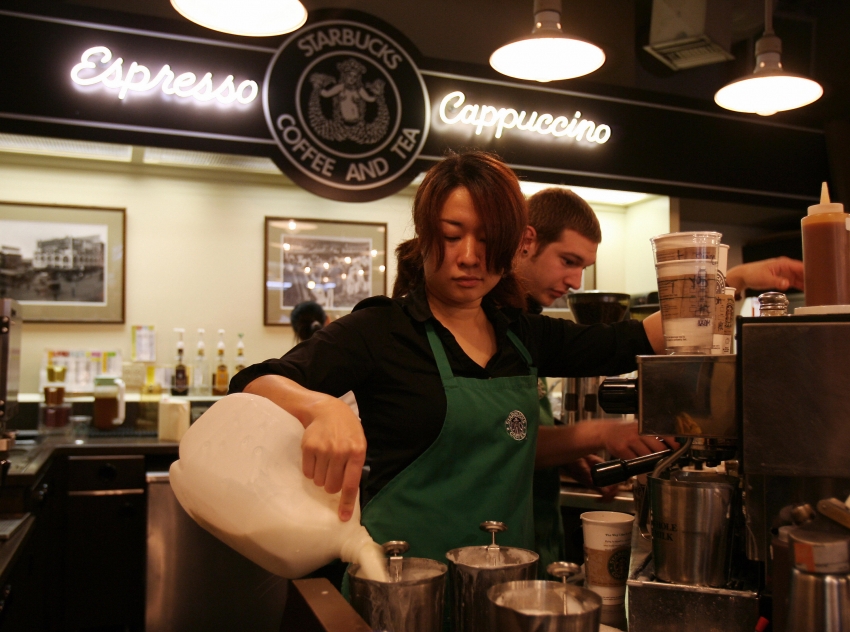 California's Supreme Court has ruled against Starbucks in a wage theft case that could have vast implications throughout the state. The July 26 decision established that employees throughout California should be paid for every minute that they work, including any tasks that they do after punching out. Although Starbucks was at the center of the opinion, the ruling applies to all employers and could lead to an increase in wage theft lawsuits.
Friday, Jul 27, 2018, 5:43 pm · By Jake Johnson, Common Dreams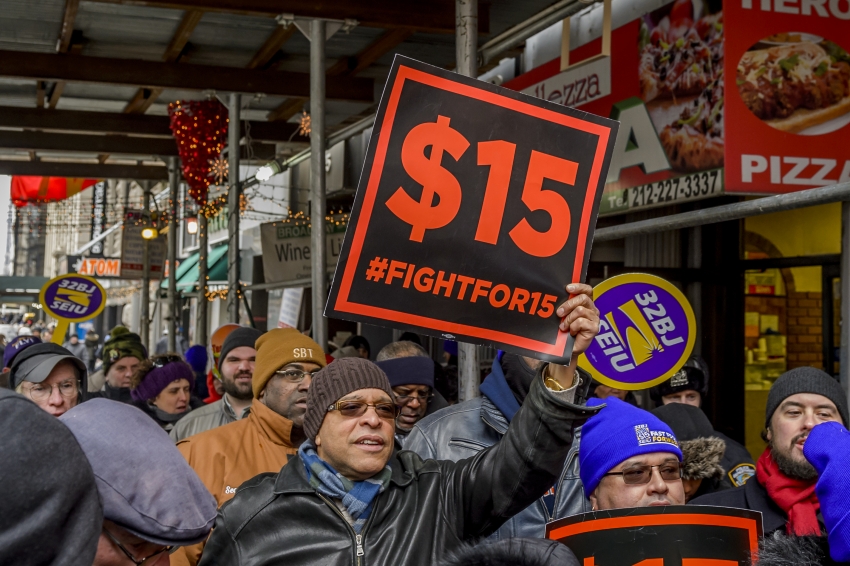 As President Donald Trump and corporate media outlets on Friday enthusiastically touted new GDP figures showing that the U.S. economy grew by 4.1 percent in the second quarter of 2018, many economists and progressive commentators were quick to counter the glowing headlines by pointing out that corporations and the rich are feasting on most of the growth while most workers see their wages fall.
Friday, Jul 27, 2018, 5:03 pm · By Emma Tai and Stephanie Farmer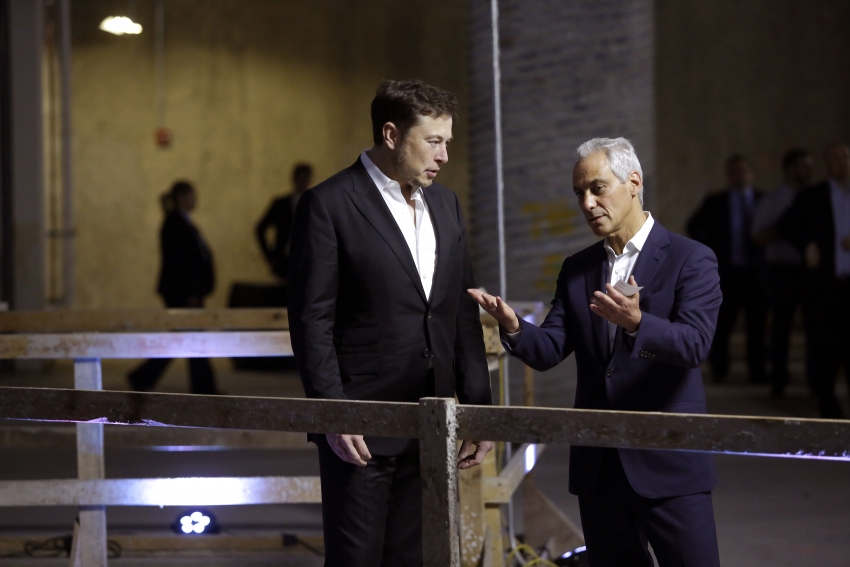 In June, Chicago Mayor Rahm Emanuel's administration selected Elon Musk's The Boring Company to build a non-stop express train from downtown to O'Hare Airport. The development is yet another example of Emanuel's plan to transform Chicago into a city for the wealthy few.
Friday, Jul 27, 2018, 12:38 pm · By Sarah Lahm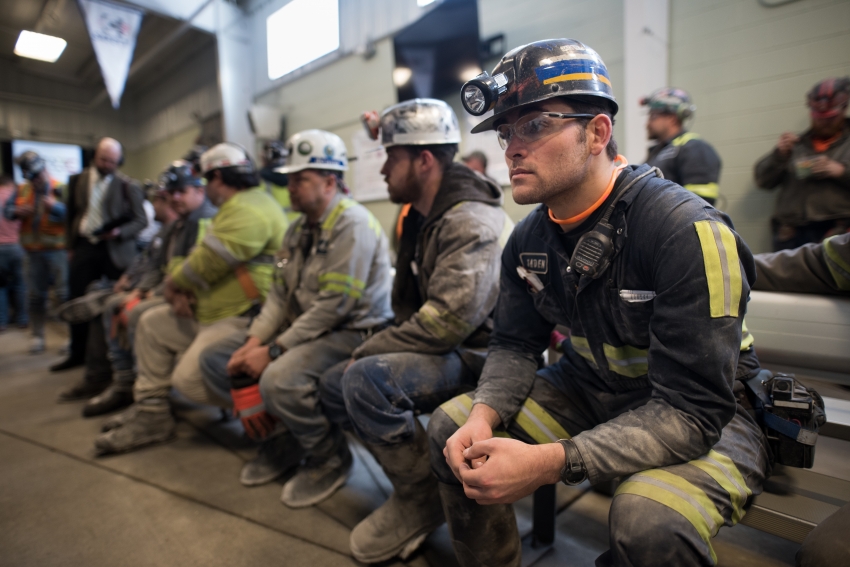 The push to revive America's coal industry has generated alarm because it is almost certain to worsen the climate crisis. But the industry also brings an immediate human cost: black lung disease. Black lung is an often fatal condition contracted by miners who breathe in coal and silica dust on the job. Rates of the disease dropped towards the end of the 20th century, thanks in part to federally mandated reductions in the amount of coal dust miners were allowed to breathe in. Now, researchers at the National Institute for Occupational Safety and Health have documented a troubling new trend: Black lung disease cases, particularly among younger miners, have risen sharply since the mid-1990s.
Wednesday, Jul 25, 2018, 2:06 pm · By Chris Brooks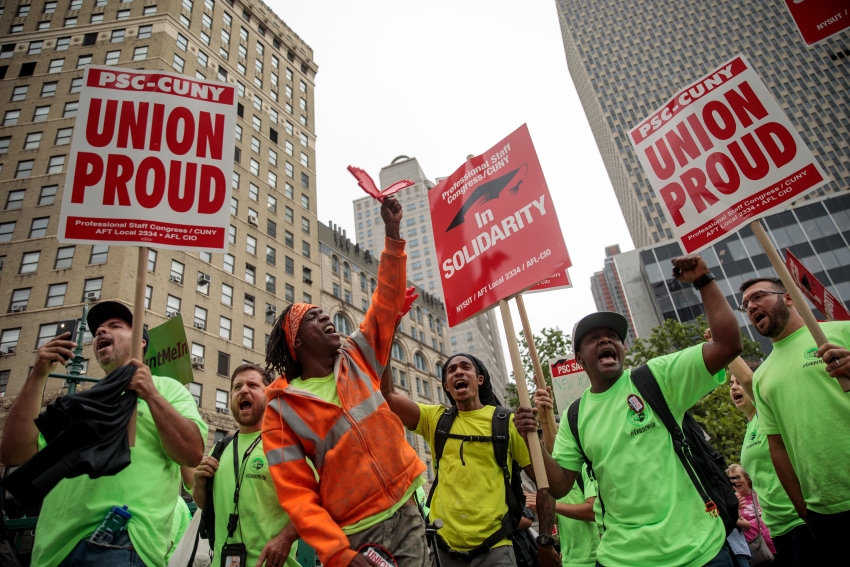 In the wake of the Supreme Court's Janus decision, a new approach to financing unions called "direct reimbursement" is gaining traction with Democratic politicians, academics, and even the New York Times editorial board.
Wednesday, Jul 25, 2018, 12:45 pm · By Rebecca Burns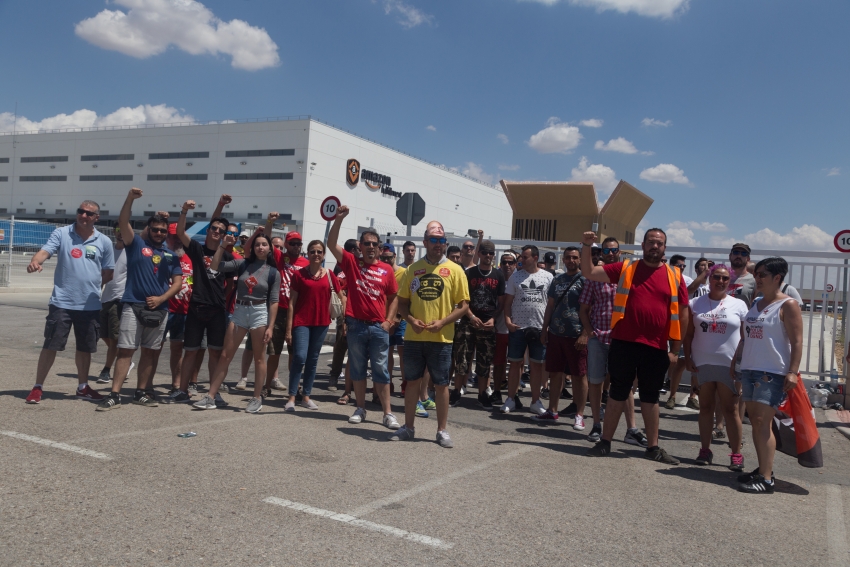 As Amazon CEO Jeff Bezos' net worth topped $150 billion last week, making him the richest man in modern history, thousands of Amazon workers across Europe went on strike.
Monday, Jul 23, 2018, 5:06 pm · By Michael Arria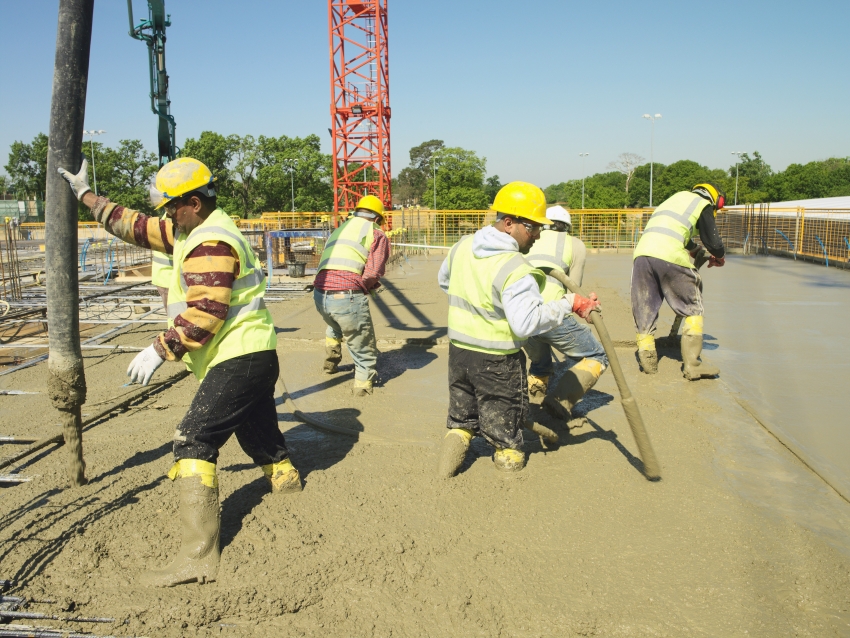 On July 17, more than 130 groups and individuals petitioned the Occupational Safety and Health Administration (OSHA) in an attempt to establish a nationwide workplace heat standard. The petition cites data from the Bureau of Labor Statistics, which shows that at least 783 U.S. workers died as a result of extreme heat between 1992 and 2016, while at least 69,374 were seriously injured. Organized by the consumer and health advocacy group Public Citizen, the petition demonstrates how the climate change crisis will inevitably lead to more injuries and deaths, as it increases the amount of days that workers have to endure extreme heat.
Monday, Jul 23, 2018, 4:20 pm · By Sarah Lazare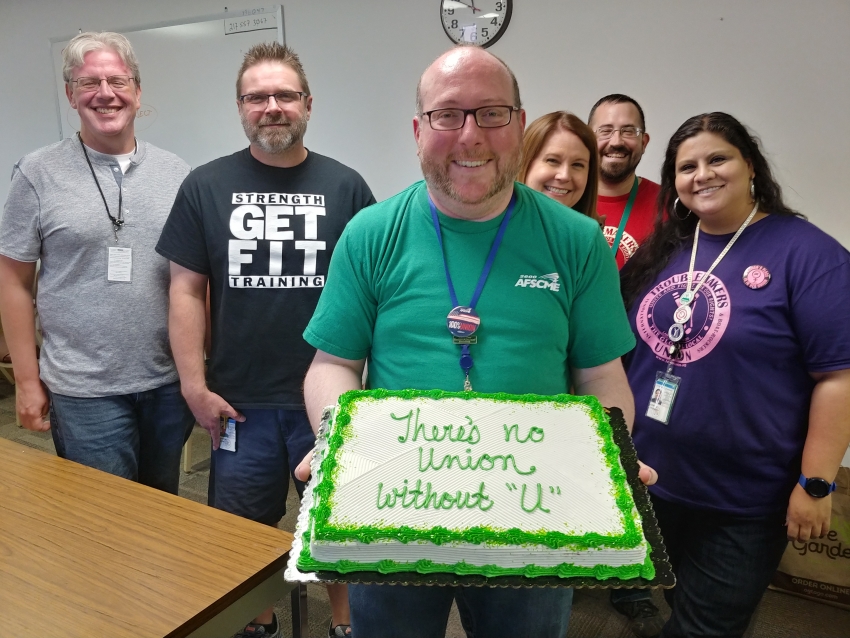 The AFSCME vs. Janus Supreme Court decision is not just the work of its plaintiff, Mark Janus: It's the product of a well-financed and powerful anti-union machine, bankrolled and politically backed by the likes of the Koch family, billionaire Illinois Governor Bruce Rauner, the American Legislative Exchange Council and many, many others.
Friday, Jul 20, 2018, 4:07 pm · By Saqib Bhatti and Molly Gott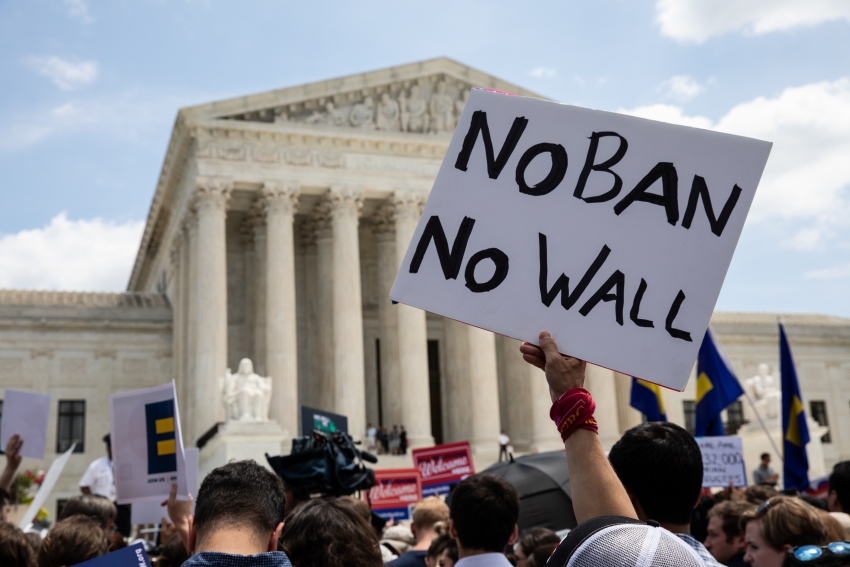 Last month, the U.S. Supreme Court officially gave its seal of approval to discrimination against Muslims by upholding President Trump's Muslim ban. With all three branches of the federal government now apparently united in their anti-Muslim animus, it is clearer than ever that we cannot wait for our public officials to see the folly of their ways and right this wrong.