Friday, Feb 28, 2014, 12:13 pm · By David Moberg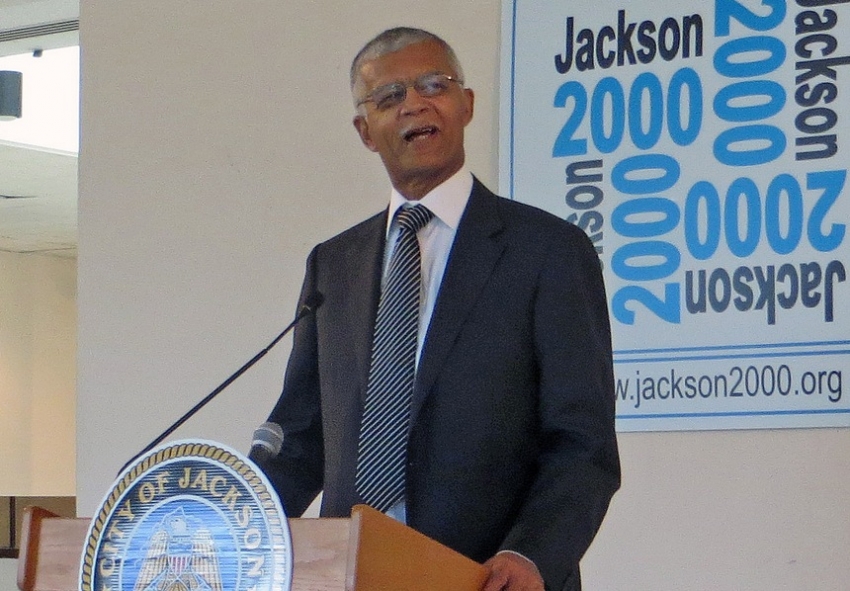 At the United Auto Workers office near Canton, Miss., the tragic news began to trickle in late Tuesday afternoon. First only a rumor, the story was soon confirmed by live TV reports from City Hall: Jackson Mayor Chokwe Lumumba, who had taken office last July, had died at age 66.
Official confirmation of Lumumba's death provoked deep shock and sadness among the workers and staff at the spartan UAW premises, which are decorated with banners proclaiming international support for workers trying to unionize at the decade-old Nissan auto production complex about 10 miles outside of Jackson.
The small group gathered in the union office felt pain not only for the loss of a mayor, lauded in life—and death—as a visionary even by his opponents. With Lumumba's passing, the UAW was also mourning the loss of an ally, an outspoken advocate for unions and workers.
The highest-profile champion of worker rights in the fiercely right-wing state, Lumumba would undoubtedly have been a crucial public ally of Nissan workers in the struggles that lie ahead.
Thursday, Feb 27, 2014, 6:19 pm · By Yana Kunichoff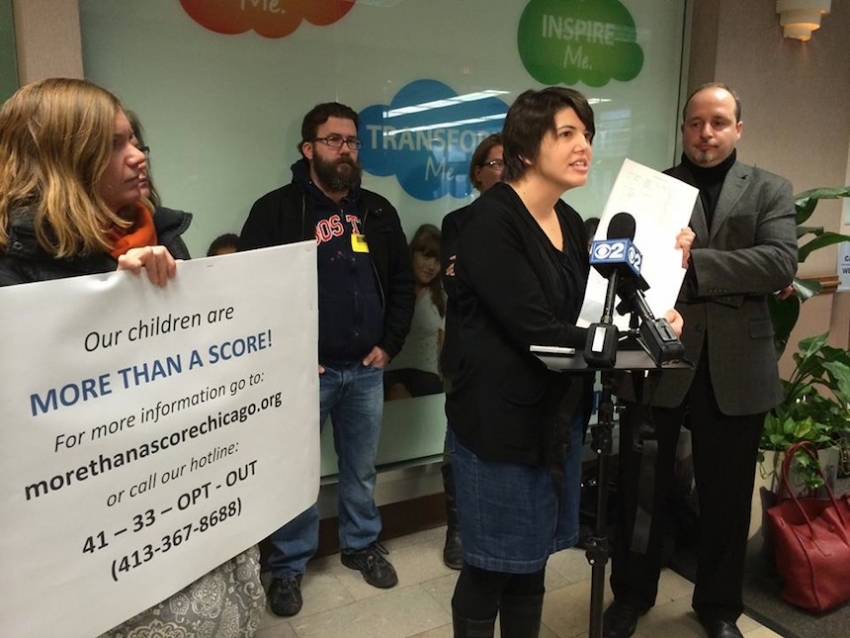 For years, it wasn't uncommon for students taking the Illinois Standards Achievement Test (ISAT) to be so stressed about the standardized test that they would leave the room crying. Nervous children have been known to vomit on the exam. Should that happen, according to a Chicago teacher, instructions given to teachers administering the ISAT specify that the exam is to be wiped off, put in a plastic bag and sent off for grading.
But this round of testing has been different. Spurred by years of organizing, and with the support of the
Chicago Teachers Union
, parents in the nation's third largest school district are increasingly opting out of the ISAT.
More Than a Score
, a group made up of parents, students, teachers, and community members "working to end the misuse of high-stakes standardized testing in Chicago Public Schools," estimated earlier this week that more than 500 children in 29 schools won't be sitting for two weeks of ISAT testing next week. At one school, Maria Saucedo Elementary Scholastic Academy on the city's Southwest Side, teachers unanimously voted Tuesday morning not to administer the test to their 1,260 students after about 65 percent of students had opted out themselves by submitting a form to their school.
"We talked about how really no student should take this test, and as professional educators and teachers who care about their students, we took the vote that we did," says Sarah Chambers, a special education teacher at Saucedo and co-chair of the Caucus of Rank and File Educators, the CTU's progressive faction.
Thursday, Feb 27, 2014, 4:58 pm · By Matthew Blake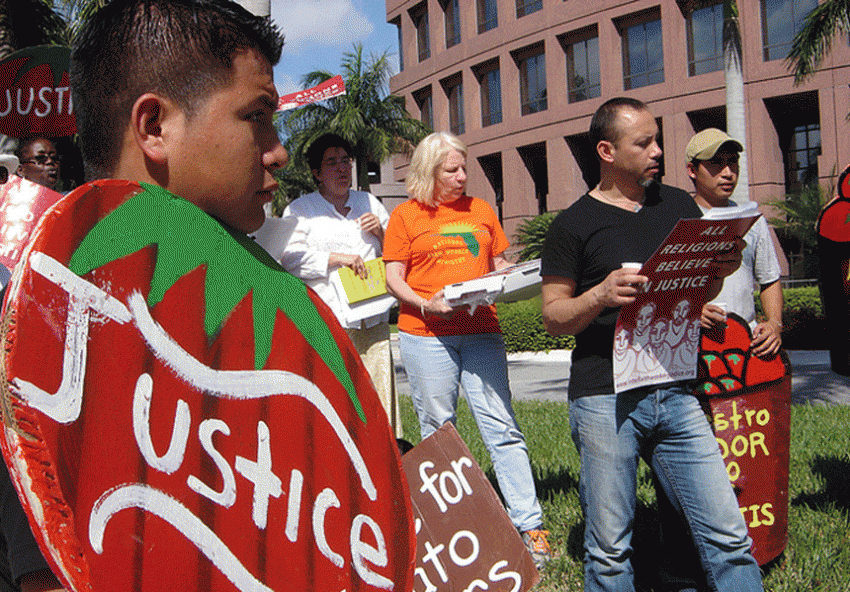 On Tuesday, the U.S. Chamber of Commerce released its second report in three months on worker centers. In it, the prominent pro-business lobbying group doubles down on its claim that the centers are "fronts" for established labor unions.
Worker centers often provide services to low-wage, immigrant and minority workers, and historically are involved in employment sectors or parts of the country with little union presence, according to Janice Fine, a professor of labor studies and employment relations at Rutgers University who has studied worker centers. The number of such centers nationally has climbed from a just a few two decades ago to upwards of 200 today, according to a Wall Street Journal July story.
The Chamber's report charges that worker centers "create the appearance of a grassroots movement" with consumer boycotts and worker walkouts against employers like Walmart and Target, when they are really "formed and incubated by well-established and well-funded labor unions and foundations" (the previous Chamber study on worker centers focused on charitable foundation financing).
But while the Chamber shows that some worker centers have union ties, the report gives no evidence that either worker centers or unions are suppressing this fact.
Thursday, Feb 27, 2014, 12:20 pm · By Jane Slaughter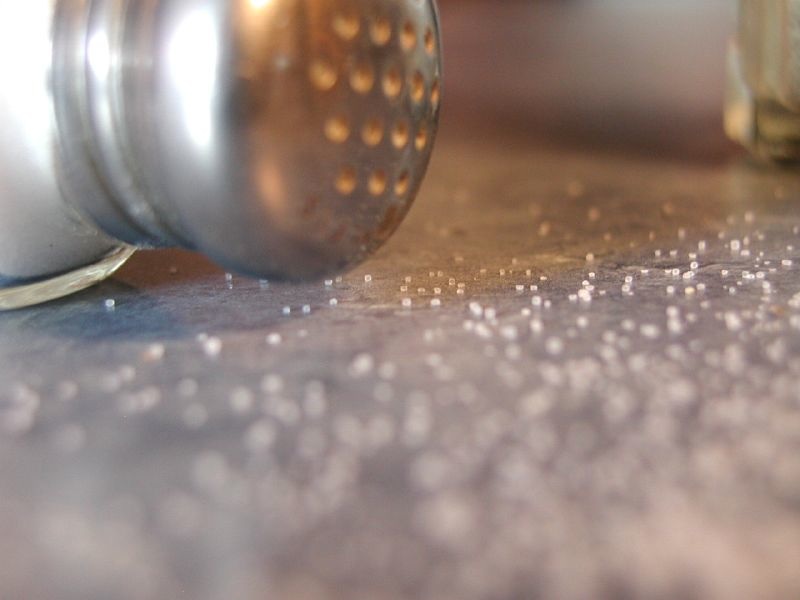 Bosses hate a salt—a pro-union worker who's taken a job with the intent to organize.
A few unions are recruiting salts these days, usually young people who apply for low-wage jobs in retail, hospitality, or logistics. But unions are reluctant to talk about salting, not wanting to alert management to look out for suspicious characters. In this article every worker will use a pseudonym and their situations will be disguised.
Former salt Kendra Baker says salting offers something the labor movement badly needs: a "space for young people to develop skills as workplace organizers." The 2011 uprising in Wisconsin and the Occupy movement created "a lot of curiosity and enthusiasm about the labor movement," she said.
Now coordinating a salting program, she stresses that salting ensures a union drive will have "a workplace-organizing component, to maintain a level of militancy on the shop floor and make sure the campaign is putting the workers first. Workers should be taking a lead on the messaging and on the goals and planning the actions."
Tuesday, Feb 25, 2014, 12:24 pm · By Michelle Chen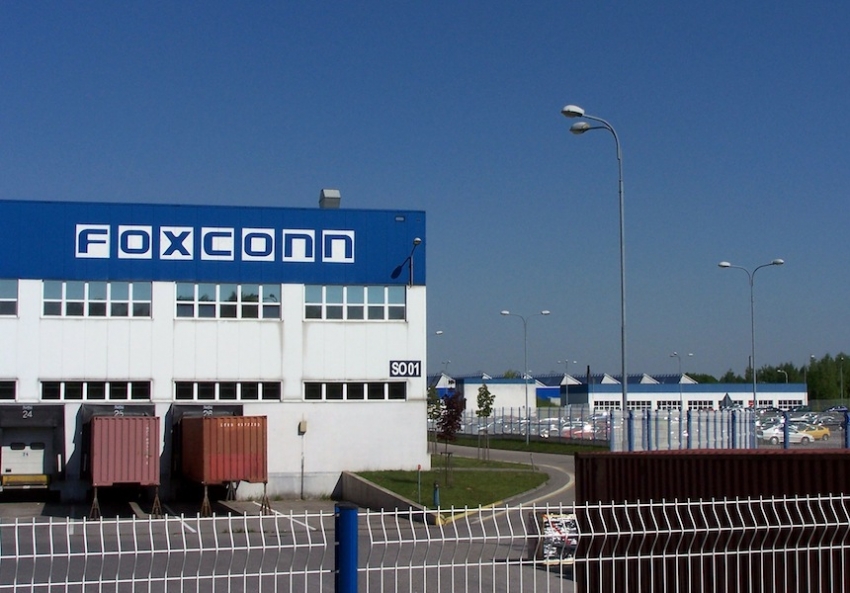 China is the big business story of the 21st century, but is it also the big labor story?
A new report on China's labor movement, covering about 1,170 strikes and other labor actions from mid-2011 through 2013, illuminates how what is arguably the world's biggest proletariat is growing more agitated and polarized.
Despite China's seemingly miraculous economic boom, in many ways, its emergent labor struggles are strikingly similar to those experienced by workers in more developed economies: weak-to-zero collective bargaining rights, a lack of social and health protections, the poverty and instability facing interregional migrant labor, global economic volatility and consequent job insecurity. And of course, that's all in a fractious atmosphere of breakneck national growth rates, greater economic ambitions among the working class and soaring inequality.
Manufacturing workers are feeling the tension between middle-class aspirations and working-class problems, and many are growing increasingly militant in asserting their labor rights. The report's author, China Labour Bulletin (CLB) observes that the shift is driven by a deepening sense of social rights on the political and economic fronts, including "earning a living wage, creating a safe work environment and being treated with dignity and respect by the employer."
Monday, Feb 24, 2014, 6:56 pm · By Bruce Vail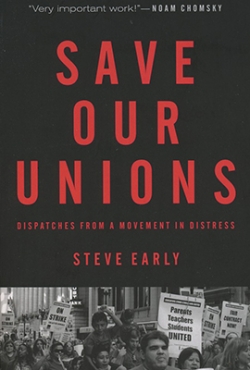 The defeat of a union organizing election at the Volkswagen auto plant in Chattanooga, Tenn. this month has stimulated intense national scrutiny of the United Auto Workers (UAW). As labor's friends and enemies debate over the places UAW leadership fell short in the campaign, journalist Steve Early's new book, Save Our Unions: Dispatches From a Movement in Distress (Monthly Review Press) seems especially relevant. Though Early's work doesn't analyze the Volkswagen campaign itself—and makes only passing references to the UAW—the declining power of the country's leading labor organizations is a consistent theme in his reporting.
The book is first and foremost a journalistic enterprise, bringing together news articles and related material that Early produced for a long list of labor-friendly publications, including In These Times. Labor reporting is a second career for Early, who spent 27 years as a Boston-based staffer for the Communications Workers of America (CWA), and he brings to his work a real depth of understanding about how unions work in practice. This is his third book since retiring from CWA in 2007—Embedded with Organized Labor: Journalistic Reflections on the Class War at Home was published in 2009, followed by The Civil Wars in U.S. Labor in 2011—and the three volumes together present a well-researched and crisp account of Big Labor's troubles in the modern era.
Early is especially well known for his reporting in recent years on the Service Employees International Union (SEIU), particularly the efforts by some of the union's California branches to break away and establish the National Union of Healthcare Workers (NUHW). And Save Our Unions contains plenty of material on NUHW's post-schism campaigns to recruit new members out of SEIU's ranks, as well as the continuing SEIU-NUHW clashes that have ensued. Early's sympathy with NUHW is plainly stated and supported by a stinging critique of SEIU's leadership. He depicts senior SEIU officials as divorced from the workplace concerns of most members, overly accommodating to the financial goals of large employers, and ham-handed in their dealings with union rank and file. Ultimately, his narrative is that of the NUHW as a scrappy underdog struggling against an entrenched and largely unresponsive SEIU bureaucracy.
Monday, Feb 24, 2014, 5:00 pm · By Stephen Franklin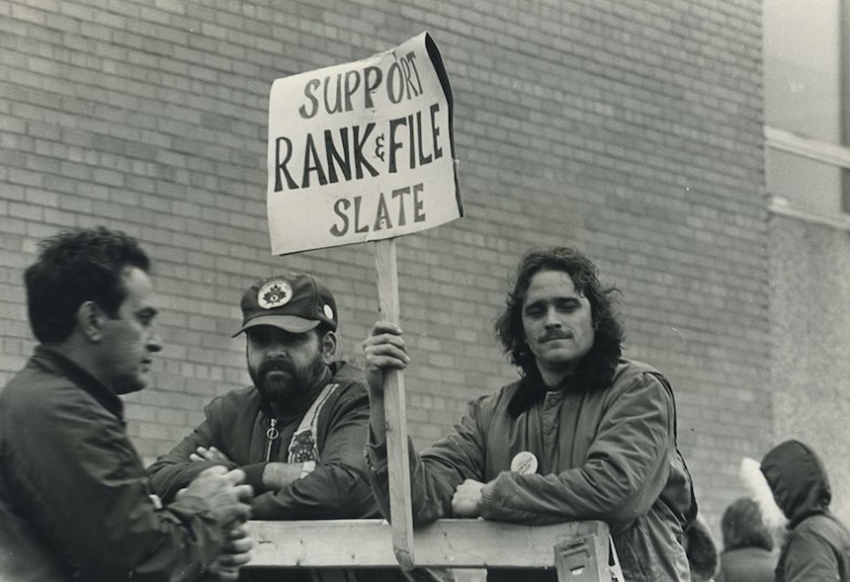 Teamsters officials had already fired Pete Camarata from his job with the union local. They'd heaped threats on his fellow dissidents, even frightening some away from meetings. And at the Teamsters convention in Las Vegas in June 1976, then-President Frank Fitzsimmons had warned the delegates present that anyone grumbling about reforming the union should, as he put it, "Go to hell."
But Pete Camarata had a spine that wouldn't bend.
The next day at the convention, before voting began for Fitzsimmon's re-election, the 30-year-old dockworker from a Detroit trucking company stood up to condemn the Teamsters leaders' hefty salaries, to call for a ban on union officials who took bribes from employers, and to oppose Fitzsimmons' presidency.
Monday, Feb 24, 2014, 3:15 pm · By David Moberg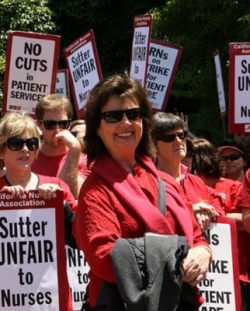 The labor movement has a new driving message for its legislative, educational and political work that should resonate with most American workers, especially those who have the least: Your pay is too damn low!
AFL-CIO president Richard Trumka put it less colloquially this week than the New York gubernatorial candidate who once ran on a single message: "Rent is too damn high." Organized labor will put "a laser focus on raising wages," Trumka told reporters in Houston at the start of the winter quarterly meeting of the federation's executive council.
Whatever the words, the case for action is strong. Wages have stagnated for all but the rich for more than a decade and fallen for low-wage workers, according to the Economic Policy Institute, a leading research institution on labor markets. Adjusting for inflation over the past four years, hourly wages for workers in the bottom 30 percent have fallen an average of 68 cents an hour.
Those trends, mirrored by the top 1 percent capturing 95 percent of all the new income growth following the end of the Great Recession, explain why inequality is growing, according to University of California, Berkeley economist Emmanuel Saez.
Monday, Feb 24, 2014, 12:56 pm · By Katie Ashmore and Monica Kamen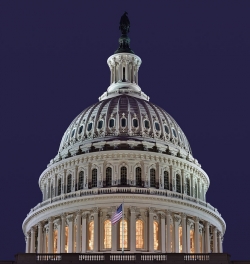 In December lawmakers in Washington, D.C. and two neighboring Maryland counties voted to raise the minimum wage to $11.50 per hour in all three jurisdictions.
It was a regional cooperation unprecedented in this country. Too often, minimum wage increases are defeated when opponents argue that businesses will flee across city or state lines.
In D.C., the increase was indexed to the Consumer Price Index, so the minimum wage will increase every year. The same day, the D.C. City Council also voted to strengthen its paid sick leave law to ensure that all workers are covered and the law is better enforced. And raising wages in Montgomery and Prince George's Counties gave a boost to the red-hot fight for a higher statewide minimum in Maryland.
In short, December saw the biggest wins in recent memory for workers in the D.C. metro area. Though the bills moved quickly, the groundwork for victory had been laid long before—through fights we lost.
After the D.C. mayor vetoed last year's effort to force big-box retailers like Walmart to pay a living wage, organizers responded by thinking bigger, not smaller.
We set our sights on a citywide minimum wage hike. We flipped the opposition's message so the momentum from the lost campaign would work in our favor. And we jumped on a chance to pitch our umbrella wider, joining forces with groups that had been pushing for paid sick days in D.C. and for minimum wage boosts in the nearby Maryland counties.
Friday, Feb 21, 2014, 3:34 pm · By Michelle Chen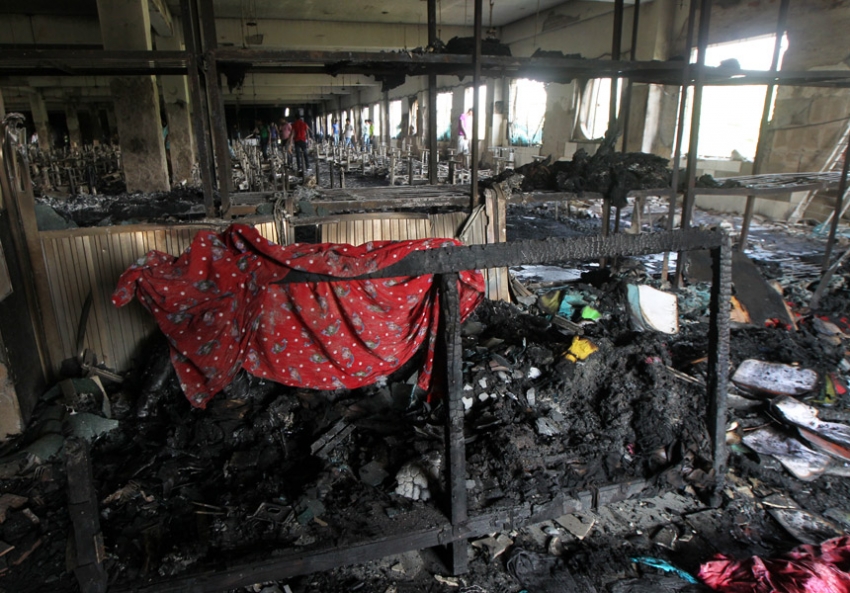 A six-foot gash in the wall; charred corpses strewn amid the rubble of a collapsed building; families mourning nameless civilian casualties. Such tragic scenes are historically associated with the aftermath of military aggression, but these days, they also reflect a different kind of military assault—on labor rights. In Bangladesh, Uncle Sam is making the world less secure for workers, one sweatshirt at a time.
The U.S. military is notorious for being an ethically challenged institution, tainted by corruption and innumerable human rights violations at home and abroad. Now, a watchdog group says the military's clothing businesses are aiding and abetting massive labor exploitation overseas.
As we reported in January, major branches of the armed forces run an extensive apparel manufacturing network that contracts with U.S. firms and overseas factories through its procurement system—business deals with private companies to produce military-branded goods, such as Marines-logo sportswear. These patriotic-themed fashions are then sold through military-run retail outlets known as exchanges, which operate as mostly self-funded businesses and are therefore considered outside of the standard Defense Department budget (though, as a Pentagon operation, they are also taxpayer-supported).
These exchanges have established basic labor codes for contracted overseas producers, covering issues such as child labor, wages, hours, collective bargaining rights and safety. But as research by the International Labor Rights Forum (ILRF) shows, the military has displayed malign neglect when it comes to enforcing those codes, particularly in the garment manufacturing hotbed of Bangladesh, where sweatshops are rife.