Friday, Nov 16, 2018, 4:15 pm · By Valerie Vande Panne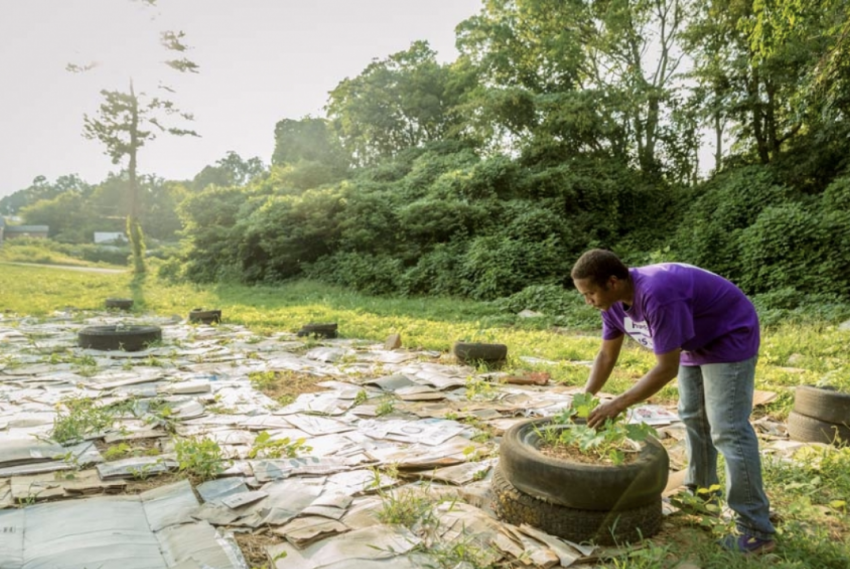 A set of statistics from a new report provides a window into how misplaced economic priorities perpetuate poverty in the rural South.
Since opening a plant in Canton, Mississippi 15 years ago, auto manufacturer Nissan has been awarded at least $1.3 billion in tax subsidies.
Meanwhile, since 2010, small and cooperative farmers across Alabama, Georgia and Mississippi have received just $2.3 million from the US Department of Agriculture's (USDA) Rural Business Enterprise Grant Program, their primary source of economic support.
A report from the Institute for Policy Studies, titled "Agricultural Cooperatives: Opportunities and Challenges for African-American Women in the South," makes the case that redirecting governmental support from corporate welfare to agricultural co-ops could provide an alternative vision for economic development in the South.
Friday, Nov 16, 2018, 3:40 pm · By Tom Lewandowski
With the midterms behind us, we have Nov. 4, 2020, to look forward to—labor's next morning after. On Nov. 5, 2008, we were euphoric and full of delusional hope over the imminent passage of the Employee Free Choice Act and the restoration of labor. On Nov. 9, 2016, we were paralyzed by despair and denial.
At this point, betting our future on the next brutal mating ritual of Republicans and Democrats is not a bet most workers are willing to take. Since the 1950s, union membership decline has been a straight line downward, regardless of which political party is in power. Only 10.7 percent of workers are unionized; an enormous 89.3 percent are not. That's too low to make much difference for most people in most places—more molecular level Brownian motion than labor movement. No threat to wealth, the wealthy, or powerful. Much worse, no voice or power of, by, or, for workers. Instead, organized labor has become so marginal Donald Trump has been able to usurp its role as the emotional voice for workers.
The economy is doing great—apart from workers. Wages remain stagnant. Forty percent of adults don't have enough savings to cover a $400 emergency expense such as a car repair or medical crisis. Forty-three percent of families aren't making enough to cover monthly living expenses. Uncertain work, unpredictable work hours, mandatory overtime, dictatorial bosses, miserable job standards, create day-to-day desperation with psychological and social tolls. The labor market is ripe for an organizing explosion, but it isn't happening.
Blaming the rich and the Republicans is great sport. The income inequality research industry is booming and there is no need to catalog Republican offenses—they campaign on them. Long ago, labor outsourced its representation in the public sphere to the Democratic Party, and in the process become a dependent franchise and an easy target. But the truth is that the Democrats patronize labor on a good day, sell us out on a bad day, and ignore us on most days. (I speak as a recovering politician, a Democrat who ran and was elected four times to city council in my heavily Republican small town.)
Partisan and competitive thinking insidiously affects behavior. Fifty percent plus one passes for solidarity. Unionists succumb to political speak, sounding like Washington rather than "folks 'round here." We blame workers for voting for Republicans. If they'd only voted how we told them, then we could get things done. We estrange ourselves from large chunks of workers while giving ourselves an excuse for failure. We don't have to do the hard work of building a movement, we only need to win an election.
Maybe we should rethink that.
Instead, start today from where we are and who we are. Simple collective self-representation without institutional, ideological, partisan or monetary artifice. Understanding who and where we are by our own compass; by our own position, not opposition. This requires radical respect for our fellow workers. For lack of a better term, this unadorned organizing is social organizing.
Thursday, Nov 15, 2018, 1:00 pm · By Michael Arria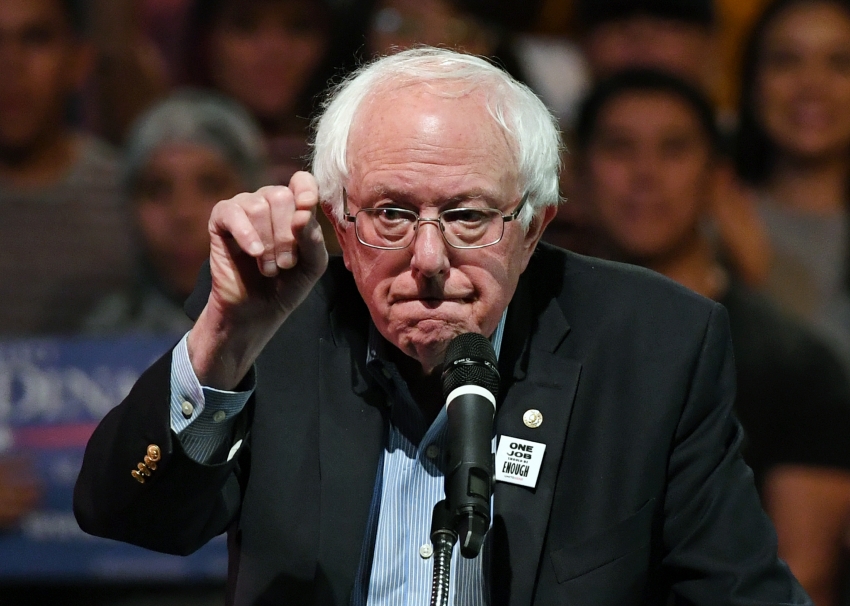 Fresh off a successful campaign to to name and shame Amazon for its low wages, Bernie Sanders is setting his sights on Walmart. Today, the Vermont senator is introducing the "STOP Walmart Act," a bill that demands the retail behemoth raise its wages or face penalties.
Co-sponsored by California Rep. Ro Khanna, the bill would prevent Walmart and other large companies from buying back stock unless they pay all employees at least $15 an hour, allow them to earn up to seven days paid sick leave and cap CEO pay at 150 times median worker compensation.
Wednesday, Nov 14, 2018, 6:29 pm · By Jeff Schuhrke
In the aftermath of this summer's Janus v. AFSCME Supreme Court decision attacking public-sector unions, the University of Illinois at Chicago is rapidly becoming a bellwether for how those unions might sink or swim in a world without fair share.
UIC prides itself on being one of the most diverse college campuses in the country and one of the most welcoming to working-class students. The city's only public research university and home to a vast hospital system, UIC employs a cross section of public-sector workers including nurses, teachers, clerical workers, and maintenance workers, nearly all of whom are unionized.
Wednesday, Nov 14, 2018, 5:46 pm · By Marc Daalder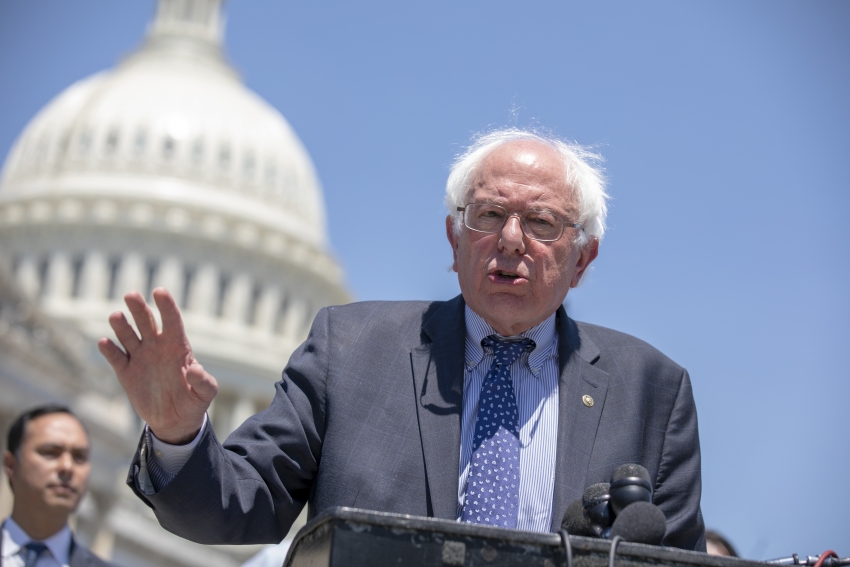 Brittany Williamson is 24 and lives in Detroit, the poorest big city in the United States. Over the past three years, she has worked two—and sometimes three—jobs just to make ends meet, shuffling between Detroit-area McDonald's franchises. That's why, Williamson told the Detroit Free Press, she turned out to a Fight for 15 protest in October and was arrested for blocking Woodward Avenue, one of the city's main thoroughfares.
Williamson isn't alone. Millions of people earn the minimum wage in their respective states—including 1.8 million who are paid at or below the federal minimum of $7.25—and thousands have turned out to protest their insufficient pay. Finally, that situation could be about to change.
Tuesday, Nov 13, 2018, 8:56 pm · By Brooke Anderson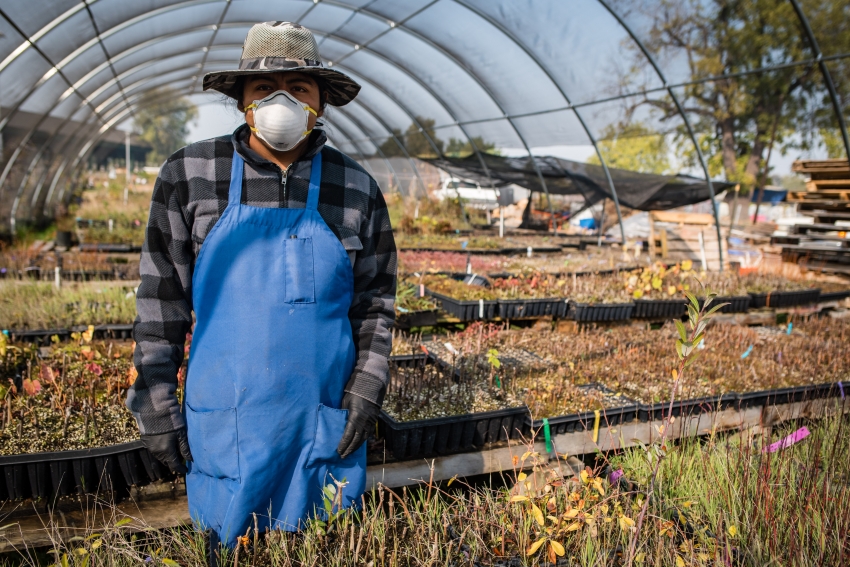 With the death toll now standing at 42 and with some 7,200 structures destroyed, officials are now calling the wildfire in Paradise, CA (dubbed the "Camp Fire") the deadliest and most destructive in California's recent history. Two other massive fires—dubbed the Hill Fire and Woolsey Fire are simultaneously scorching Southern California.
As frontline firefighters—including many prison laborers—continue to battle the blaze while healthcare providers work around the clock treating fire victims, millions of other workers far away from the inferno are feeling a secondary impact: toxic smoke.
Friday, Nov 9, 2018, 2:56 pm · By Kathy Wilkes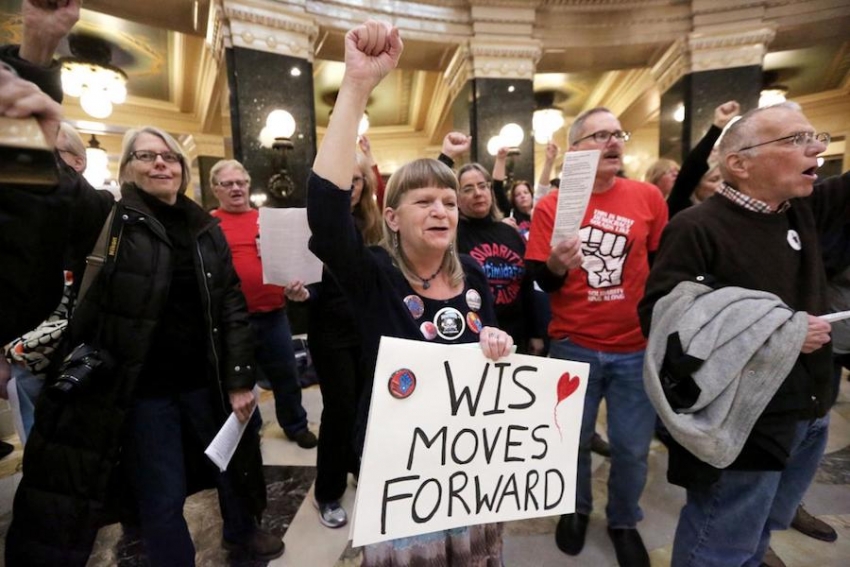 Joy is the order of the day as 100 people or so congregate at the rotunda of the Wisconsin Capitol in Madison just hours after incumbent Republican Scott Walker conceded the gubernatorial election to Democratic challenger Tony Evers, a former teacher who heads the state's education department.
It's an emotional celebration. Old friends and allies greet one another with warm hugs, happy tears, cheers of delight and sighs of relief. They form a circle for, literally, the 1,999th gathering of the "Solidarity Sing Along," an hour-long, informal event held every Monday through Friday at noon.
Songs of solidarity and protest have filled the Capitol, buoyed spirits and lifted hearts during the eight years that purple Wisconsin bled beet red after the disastrous midterms of 2010. Upon taking office, Walker and statehouse Republicans immediately moved to strip public sector workers of union rights, spurring an uprising that erupted in February 2011 and continued into 2012 and beyond. Massive protests, bitter recall elections and multiple occupations of the Capitol captured the attention of the nation and the world.
Wednesday, Nov 7, 2018, 12:45 pm · By Michael Arria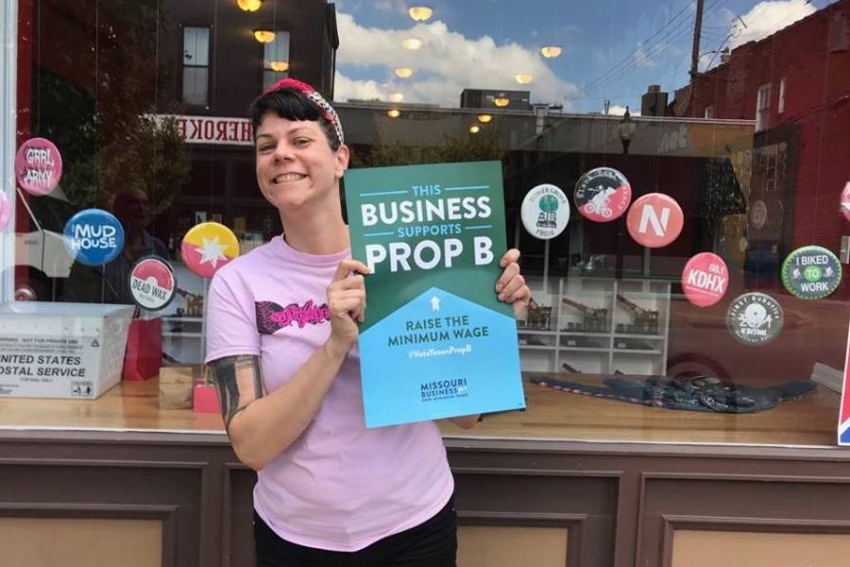 On Tuesday, Arkansas voters overwhelmingly approved Issue 5, a ballot measure that will raise the state's minimum wage from $8.50 to $11 by 2021. The vote is expected to raise wages for some 300,000 workers throughout the state. The measure received a staggering 68 percent of the vote in a state that Trump carried by more than 60 percent in 2016.
Arkansas wasn't the only red state where workers saw a win last night. Missouri's Proposition B, which will raise the state's minimum wage from $7.85 to $12 by 2023, passed with 62 percent of the vote. The measure will lift pay for more than 600,000 workers. Missouri's wage hike comes just three months after its electorate overwhelmingly rejected a right-to-work law at the ballot box.
These labor victories come on the heels of last year's teacher strikes, which rocked a number of GOP-controlled states. But Negin Owliaei, an inequality researcher at the Institute for Policy Studies, tells In These Times that ballot initiatives to raise wages have been yielding results for years. She pointed to Arkansas' 2014 wage-hike, which took place in a much different political climate. "We see this in red states, but also blue states and 'purple states' like Colorado," she says. "Workers throughout the country feel like they've been sold a bill of goods."
Wednesday, Nov 7, 2018, 11:59 am · By Rachel M. Cohen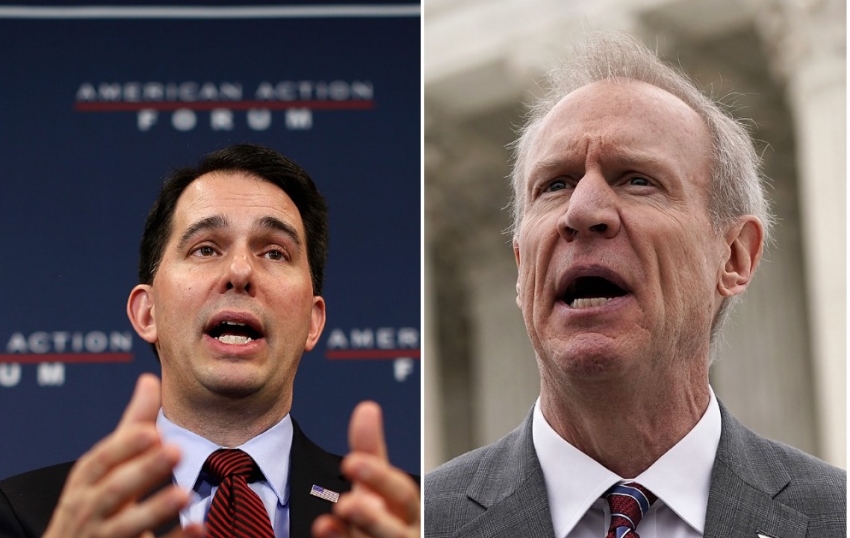 On Tuesday night, in a strong rebuke to the anti-labor agendas of Wisconsin and Illinois' Republican governors, voters elected Democrats to lead their states. Illinois' new governor, Democrat J.B. Pritzker, won the race with 54 percent of the vote, while Wisconsin's new governor, Tony Evers, won his contest, though final votes are still being tallied. Both ran on strong, clear messages of supporting unions and working families.
Tuesday, Nov 6, 2018, 10:00 am · By Eric Bradach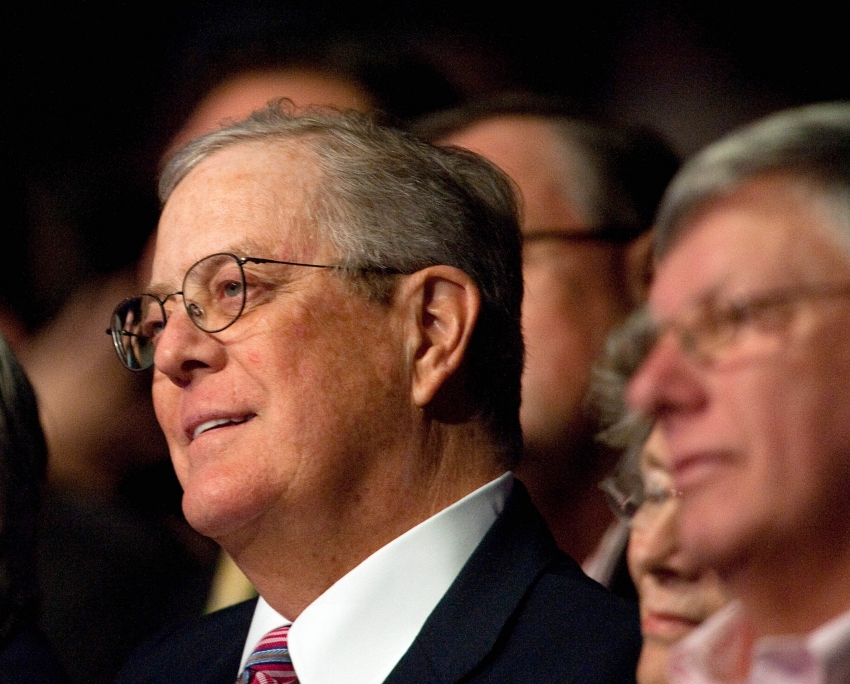 Ahead of the midterm elections, Americans for Prosperity (AFP), a right-wing political advocacy organization founded by the billionaire Koch brothers, endorsed eight GOP House incumbents in the hopes of weakening labor groups' influence in Washington and ensuring that the AFP's political agendas remain a priority in Congress.
AFP is a Koch-funded organization whose agenda is in line with other groups—such as Concerned Veterans for America, which is also funded by the Koch brothers—that work against progressive initiatives and protections for labor unions, healthcare reform and any effort to combat climate change, says David Armiak, a researcher for the Center for Media and Democracy, a Wisconsin-based nonprofit watchdog group.