Monday, Sep 8, 2014, 6:00 am · By Steve Early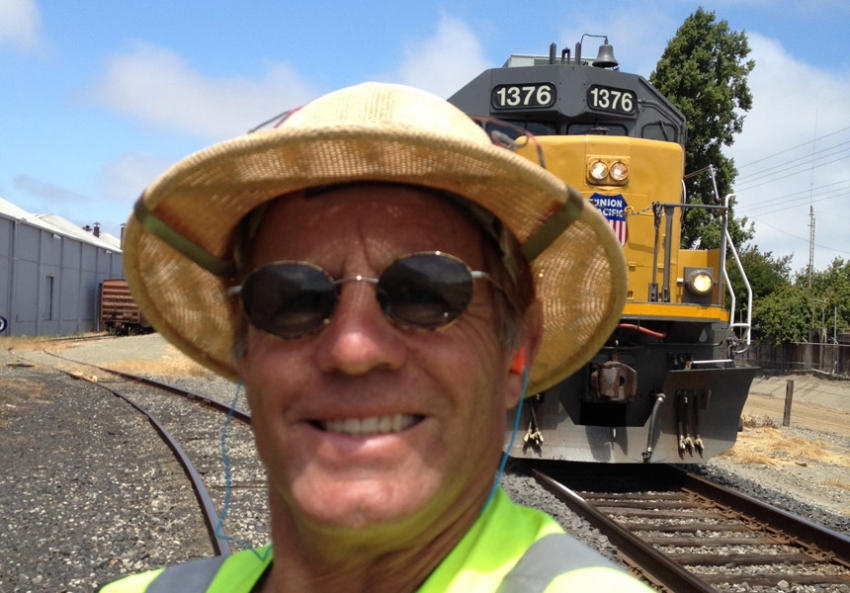 For three years in the early 1970s, journalist Studs Terkel gathered stories from a variety of American workers. He then compiled them into Working, an oral-history collection that went on to become a classic. Four decades after its publication, Working is more relevant than ever. Terkel, who regularly contributed to In These Times, once wrote, "I know the good fight—the fight for democracy, for civil rights, for the rights of workers has a future, for these values will live on in the pages of In These Times." In honor of that sentiment and of Working's 40th anniversary, ITT writers have invited a broad range of American workers to describe what they do, in their own words. More "Working at 40" stories can be found here.
In Working, Terkel interviewed Bill Norworth, a railroad worker for fifty-three years who had recently retired as a locomotive engineer on the Chicago Northwestern Railroad. In 1970, he was still serving as president of his local of the Brotherhood of Railroad Engineers (which is now part of the Teamsters) in Working, Norworth described some of the changes in technology—including the transition from steam to diesel power—that affected working conditions, job skills and staffing levels during his career working on passenger and freight trains. Reflecting on the higher status of railroaders in the heyday of the industry, Norworth told Terkel: "They were the aristocrats at one time, but that time's gone now…. The engineer was respected then, and now there's no respect for him. He's just a dummy…." As for deterioration of U.S. passenger train service, already evident four decades ago, he observed that, "If they had good trains again, people would ride. But they discourage you…"
Forty-two years later, Brian Lewis talked to In These Times about his job as a Union Pacific Railroad conductor, which he has just retired from after 36 years in the industry. He was long active in the United Transportation Union and also belongs to a cross-union reform group called Railroad Workers United (RWU). RWU has been fighting industry attempts to introduce single-employee train crews, which it believes are unsafe. RWU has also tried to warn regulators and the public about the dangers of longer and heavier trains, particularly those hauling hazardous materials like Bakken crude oil from North Dakota. Lewis talked to In These Times about how rail carriers have changed in the decades since Norworth's long tour of duty and the challenges facing railroad workers today.
It was a childhood dream to become a railroad worker. Ever since I was a kid, I always loved trains. After graduating from UC-Berkeley and trying my hand at journalism for a few years in the early 1970s, I ended up at the Environmental Protection Agency (EPA) in San Francisco. I felt stuck in the office, doing intake on air quality complaints and setting up investigative interviews. Then, one day I saw a job advertisement—the Western Pacific Railroad was hiring "switchmen/brakemen" for its freight hauling operations between Salt Lake City and the Bay Area. I got my training and orientation in Portola, CA., a small railroad town north of Lake Tahoe, in the Sierras. The union was very involved in the whole process—job training, testing and helping to decide who made the grade and was ready to go. Half of my training class consisted of sons or daughters of existing railroaders.
Friday, Sep 5, 2014, 5:20 pm · By Rose Arrieta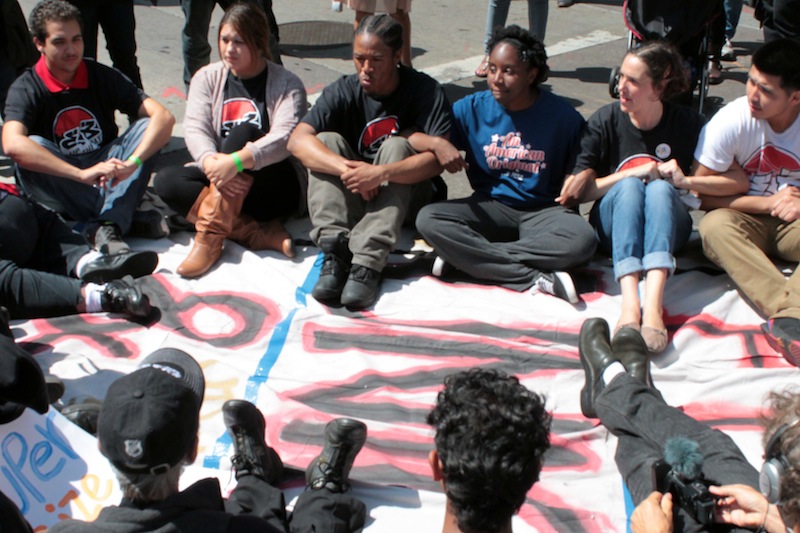 In Oakland, California, on Thursday, 150 workers and supporters took on the billion-dollar fast-food industry, urging companies like Burger King, McDonalds, Taco Bell, Jack-in-The-Box and others to pay their workers fairly instead of doling out poverty level wages. Fourteen people were arrested in downtown Oakland as they participated in peaceful civil disobedience. They were later issued citations and released.
"When I was younger, the thought of having money in my pocket [by working at Taco Bell] was big, but as you start to pay bills, you realize how little it is. That's one of the first things I got used to when I got my job: being broke," Alvaro Sandoval, a fast-food worker at Taco Bell in Oakland, told Working In These Times.
Thursday, Sep 4, 2014, 3:45 pm · By Amien Essif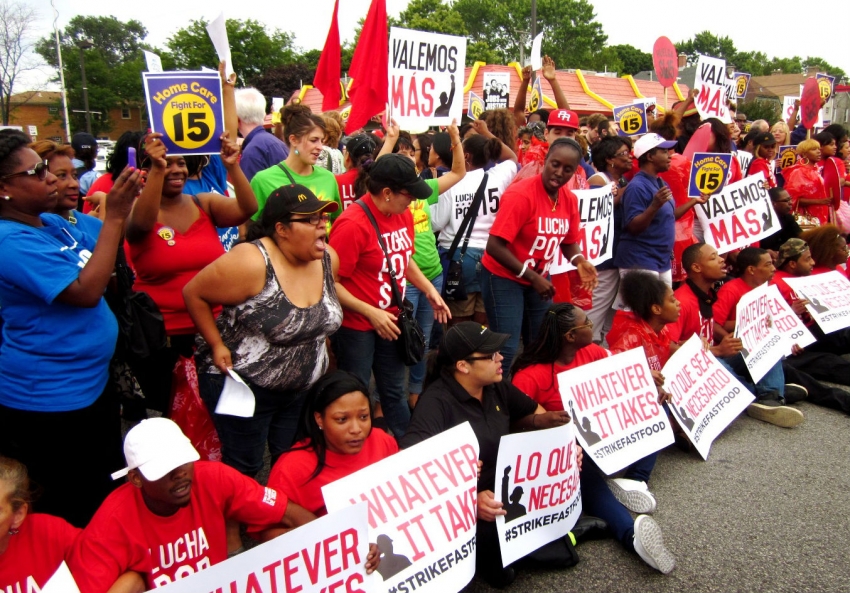 "Paddy wagon's on its way," announced a Chicago Police tactical officer over his radio early this morning. Shortly thereafter, a crowd of about 300 demonstrators—including over 100 striking fast food workers—began chanting "Take the street!" and proceeded to do just that. Marching between a McDonald's on one side of the road and a Burger King on the other, the crowd blocked 87th street traffic on Chicago's south side for about 20 minutes.
The action was the latest escalation in the fast-food workers' campaign for a $15 minimum hourly wage and the right to form a union without retaliation. Two dozen workers proceeded to link arms and sit down in the road in an act of civil disobedience, prompting the police to take them away in handcuffs.
As Tyree Johnson awaited arrest by advancing police officers, he explained to Working In These Times why he was willing to go to jail."I'm still living at the poverty level," said Johnson, who has been employed by McDonald's since 1992. "After 22 years, they refuse to pay me a decent living wage." Johnson and his compatriates were taken to patrol cars, and 19 were cited and released this morning.
Later in the day, another two dozen protesters were arrested in a separate action on Chicago's West Side. By midday, arrests had taken place in cities including New York, Boston, Detroit and Las Vegas, with more actions planned later in the day in what organizers are calling the biggest fast-food workers' strike yet in the national push for "15 and a union," which began in November 2012.
Wednesday, Sep 3, 2014, 3:51 pm · By Jake Blumgart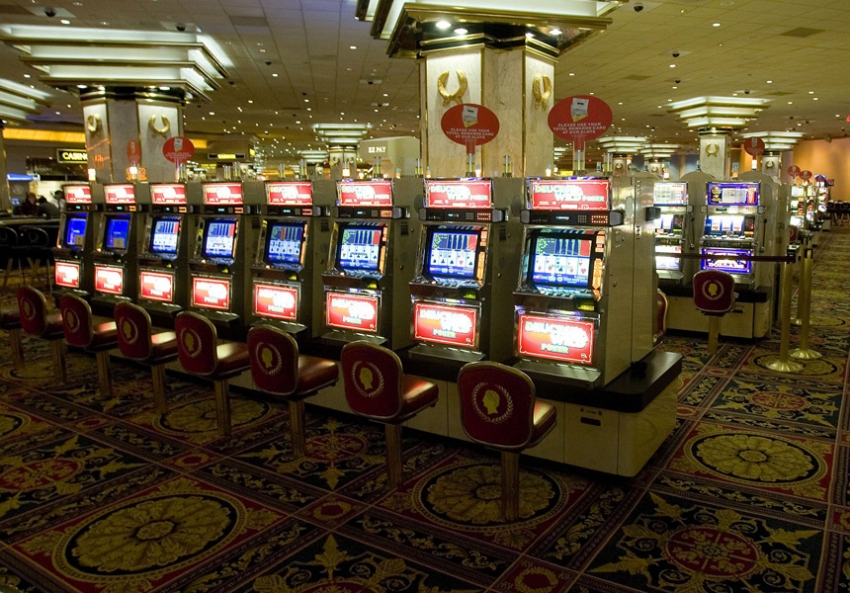 Saturday evening at Atlantic City's Showboat casino seemed almost like any other night. The gambling floor teemed with people jabbing at slot machines and drinking enthusiastically. Other patrons strolled around, gazing at the sheer immensity of the place.
But at the bar on the east side of the bustling casino floor, normality broke down. A small crowd of casino employees huddled together, dabbing at their eyes with cocktail napkins. Bartenders alternated between serving drinks and hugging co-workers goodbye. Their workplace had become the latest victim of Atlantic City's declining casino industry, and Showboat was scheduled to shut its doors the next day. Employees had hoped rumors that a last-minute buyer could be found were true, but by Saturday, the casino's fate was undeniable. The casino closed as scheduled on Sunday afternoon, destroying more than 2,000 jobs—more than half of them full-time and most of them members of UNITE Here Local 54, the city's principal casino and hotel workers union.
"I really don't know what will happen here," says Ruthann Joyce, who has worked with her husband as a bartender at Showboat since it opened in 1987. The couple has raised their family on the union jobs they held at the casino, which provide decent pay as well as strong healthcare and retirement benefits. "Think of all the people still raising their kids. Ours are all grown, thank God. [New Jersey] Governor Christie says what's happening in Atlantic City is not a disaster. I guess his definition of disaster and my definition are different," says Joyce.
Following Showboat, Revel, Atlantic City's newest casino, closed on Tuesday, and the long-struggling Trump Plaza will be shuttered later this month. That's a total of nearly 6,000 jobs lost in a one-month period, in addition to the 1,600 casino employees who were laid off when the Atlantic Club closed earlier this year. The pain may not end there: More casinos could soon follow suit.
Wednesday, Sep 3, 2014, 1:05 pm · By Julia Wong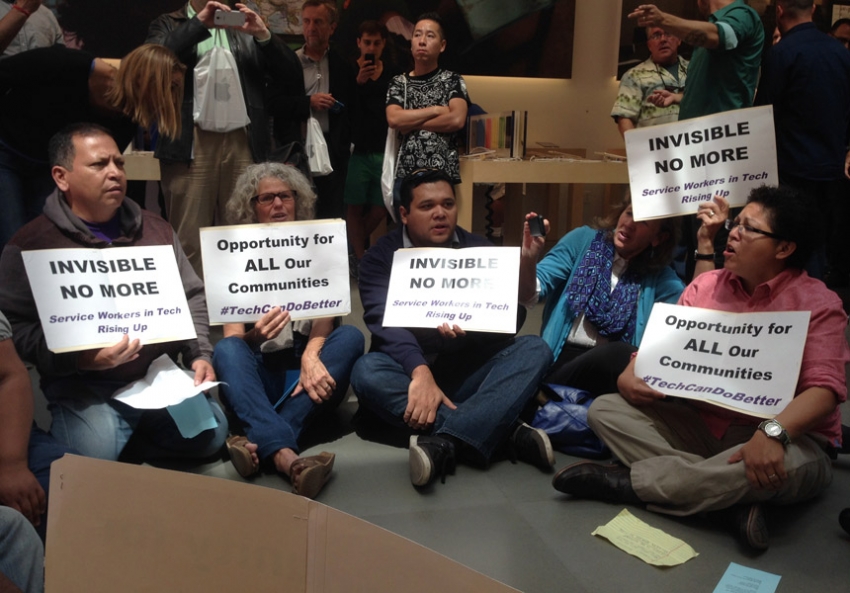 Twelve union activists staged a sit-in at an Apple Store in San Francisco last week to protest the tech giant's use of a non-union subcontractor, Security Industry Specialists (SIS). The Thursday action came on the same day that Apple was drumming up buzz for a new product launch in early September. But the protesters, who carried signs reading "Invisible No More," were intent on redirecting public attention to the rarely acknowledged men and women who provide security at Apple's Northern California headquarters and retail stores.
"We are invisible and that really needs to stop," says Kayla Gordon, who attended the protest but did not take part in the sit-in. Gordon, who worked as an officer for SIS until her hours were cut in 2012, says about the industry, "You don't have a voice. It's a hierarchy, and you don't even know who's controlling the show."
As a security guard, she continues, "All you know is, 'Be quiet, shut up, you don't have a voice or you can't work here anymore.'"
Monday, Sep 1, 2014, 11:00 am · By Analeah Rosen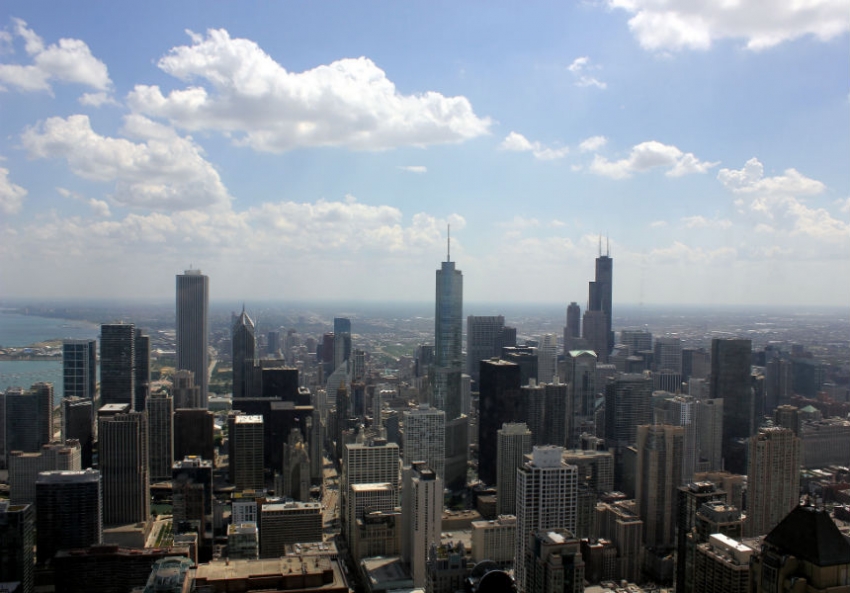 For three years in the early 1970s, journalist Studs Terkel gathered stories from a variety of American workers. He then compiled them into Working, an oral-history collection that went on to become a classic. Four decades after its publication, Working is more relevant than ever. Terkel, who regularly contributed to In These Times, once wrote, "I know the good fight—the fight for democracy, for civil rights, for the rights of workers—has a future, for these values will live on in the pages of In These Times." In honor of that sentiment and of Working's 40th anniversary, ITT writers have invited a broad range of American workers to describe what they do, in their own words. More "Working at 40" stories can be found here.
In the 1970s, Chicago resident Enid du Bois told Terkel that her job as a telephone solicitor in a downtown skyscraper felt "different from being in a factory." Still, despite the glamour of working on North Michigan Avenue, du Bois grew more steadily miserable: She worked on commission, and often had to come in on Saturdays in order to land enough orders. Plus, she says, the morale around the office was plummeting; she describes crying in the bathroom as the work got harder with no compensation to match it.
Forty years later, Erica D. found herself employed at a data-entry firm in a skyscraper off of Michigan Avenue. Though she, by contrast, tells In These Times that it was like working in a factory, like du Bois, she was struck by how demoralized she felt despite the glitz of the locale. During that time, she also worked as a labor organizer for various farmworker rights campaigns.
Monday, Sep 1, 2014, 8:00 am · By Steve Early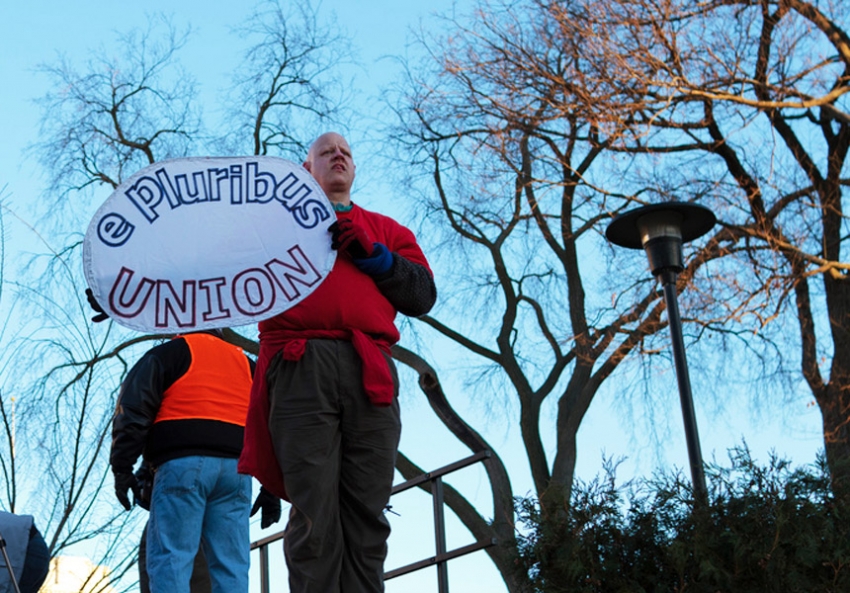 For many years, American unions have been trying to "organize the unorganized" to offset and, where possible, reverse their steady loss of dues-paying membership. In union circles, a distinction was often made between such "external organizing"—recruiting workers who currently lack collective bargaining rights—and "internal organizing," which involves engaging more members in contract fights and other forms of collective activity aimed at strengthening existing bargaining units.
Thanks to the growing success of corporate-backed "right-to-work" initiatives, however, these two forms of union functioning have become fused together. Virtually all labor organizations face the expanded challenge of recruiting and maintaining members in already unionized workplaces, where the decision to provide financial support for the union has, for better or worse, become voluntary. (Some left-wing critics of "contract unionism" have long argued that automatic deduction of dues by employers for their union bargaining partners, make the latter overly dependent on management and less responsive to rank-and-file workers.)
Throughout the country, labor foes have succeeded in limiting the ability of unions to collect dues—or the equivalent in "agency fees"—from the 16 million workers they are legally certified to represent. In the private sector, 24 states now have an "open shop," which means that union membership or fee-paying by non-members cannot be required in contracts with employers, including, most recently, those operating in Michigan and Indiana.
In the public sector, the parallel legal and political assaults on "union security" agreements and automatic deduction of dues or fees from government employee paychecks has unfolded in those two states, neighboring Wisconsin, and every state with recently created bargaining units for home-based direct care providers.
Saturday, Aug 30, 2014, 2:50 pm · By Julia Wong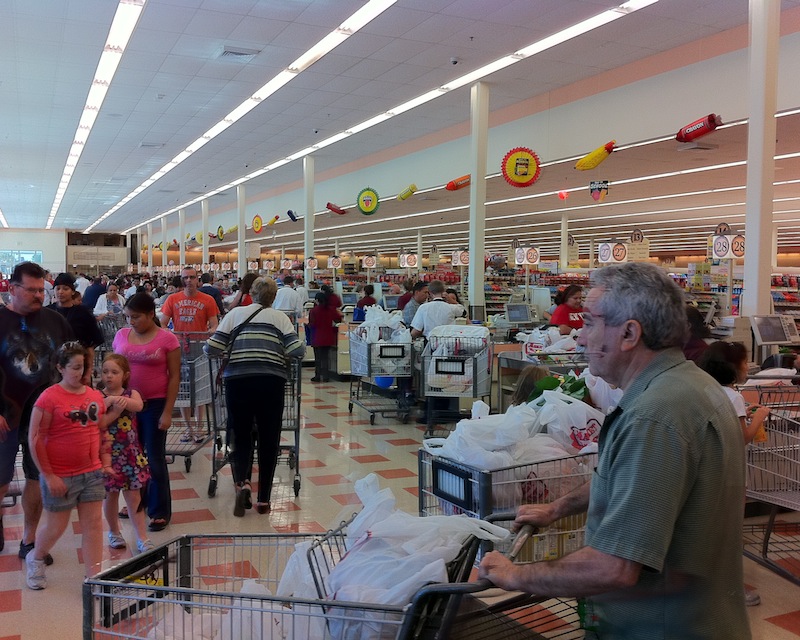 Lots of executives may claim to think of their employees as family. But it's the rare boss who actually treats his workers as well as his blood relatives. The 25,000 employees of Market Basket, a chain of 71 New England grocery stores, see company president Arthur T. Demoulas as that boss. At least, that's the story one gets from the press coverage of the bitter power struggle and chain-wide strike that has been frontpage news in New England all summer.
Ousted in June, Demoulas regained control of the company this week in what's being hailed as a victory for workers. But is it?
Thursday, Aug 28, 2014, 3:50 pm · By Joseph Sorrentino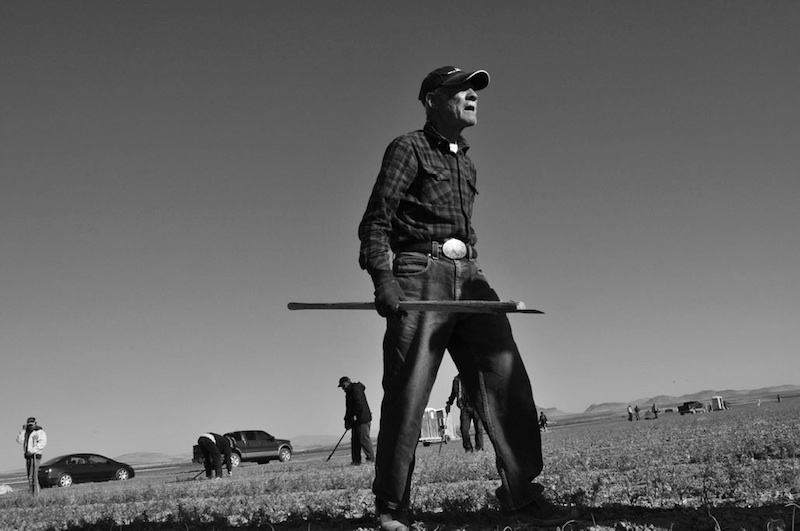 It has taken almost a year of emails, letters and pressure, but at least some of New Mexico's contratistas (farm labor contractors) are finally paying farmworkers the minimum wage they're entitled to. Until this year, they'd been paying the federal minimum wage, which is lower than the state's. The difference is small, only about an extra $10 a week, but for workers who are among the lowest paid in the US, every cent is crucial. The difference for contratistas, however, is enormous; even those with small crews have saved hundreds of dollars a week by underpaying workers and many thousands since New Mexico's minimum wage was increased on January 1, 2009.
In an Investigative Fund story for In These Times last year, I uncovered how wage theft was rampant in New Mexico's chile fields. One of the most common ways that contratistas were stealing wages was by routinely paying workers the federal minimum wage, which is $7.25 an hour—but they should have been paying New Mexico's wage, which is 25 cents more. While there is an exemption for small farms, the exemption somehow became standard practice on virtually all farms across the state.
Wednesday, Aug 27, 2014, 11:27 am · By Bruce Vail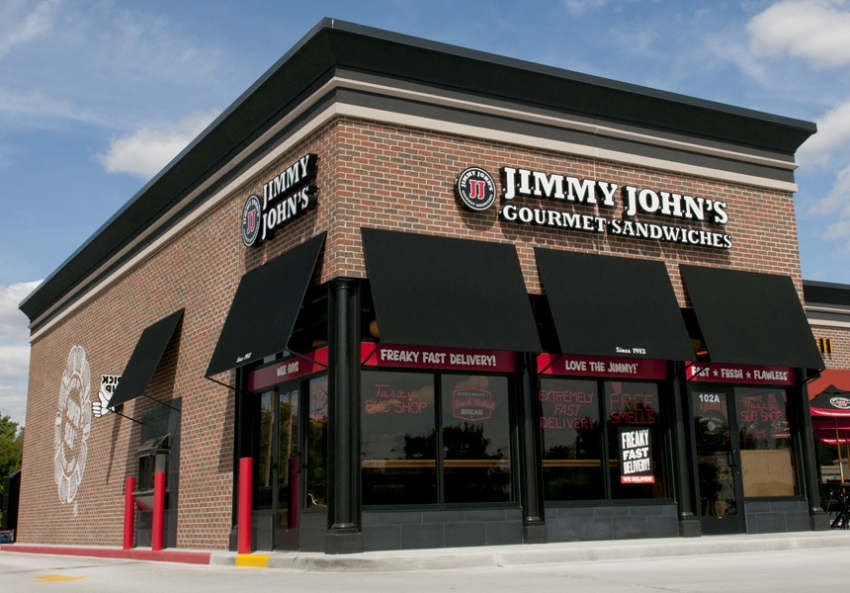 Following two years of highly publicized fast-food worker agitation around the country, workers at the Baltimore locations of Jimmy John's Gourmet Sandwiches have launched a new organizing campaign under the banner of Jimmy John's Workers Union, an affiliate of the Industrial Workers of the World (IWW).
Though the Jimmy John's employees in Baltimore have only been informally organizing for about six months, they say their nascent efforts have already prompted harsh responses from management, including interrogation of employees about union activities. Last week, union supporters filed six unfair labor practice charges with the National Labor Relations Board (NLRB), arguing that such behavior is a form of illegal workplace discipline and harassment.
In addition to their recent anti-union maneuvers, Jimmy John's managers—who together own all three Baltimore locations—have generally failed to recognize the legitimate grievances of workers, says Isaac Dalto, a delivery driver at the restaurant's Inner Harbor location. According to Dalto, these demands include higher pay, employee-friendly scheduling of work shifts, paid sick days, time-and-a-half pay for delivery drivers working in hazardous weather conditions, and a harassment-free workplace.