Thursday, Feb 14, 2019, 3:41 pm · By Rachel M. Cohen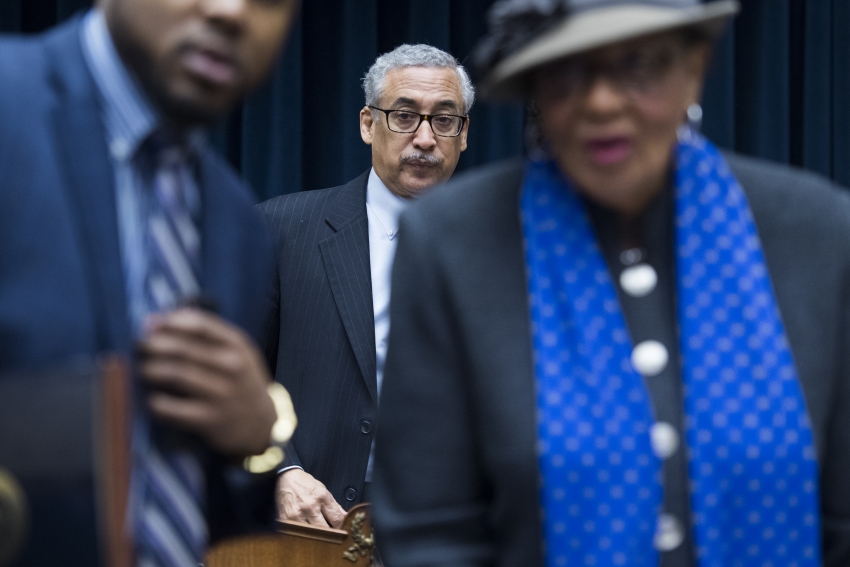 As Denver public school teachers head back to school, ending their first labor stoppage in 25 years, it's hard to dismiss the impact the nation-wide teacher strikes have had on American politics. As Democratic presidential candidates rush to voice support for the Colorado educators, Denver's strike marks the ninth major teacher uprising in the last twelve months, with the anniversary of the very first—West Virginia's—coming up next week.
Thursday, Feb 14, 2019, 1:57 pm · By David Dayen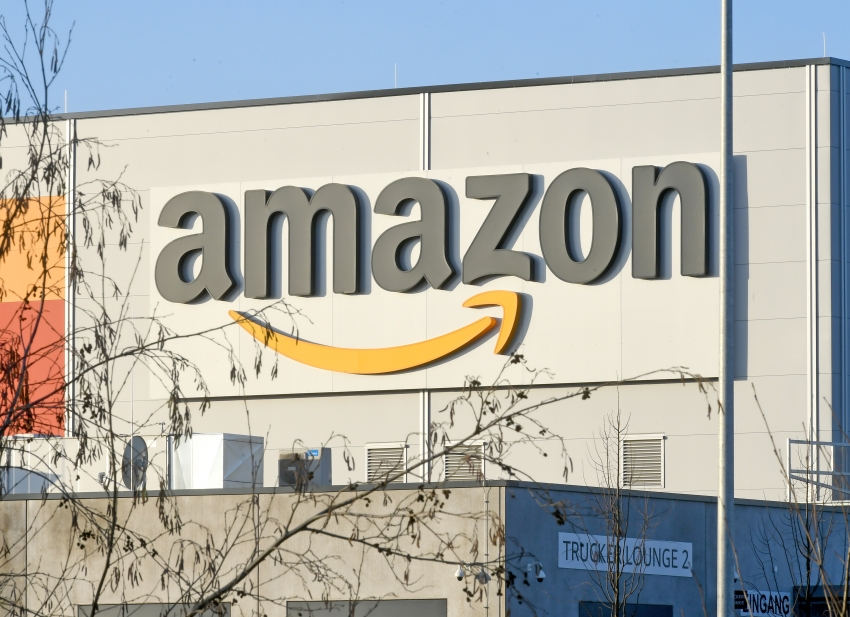 Amazon announced Thursday the company has canceled its bid to acquire nearly $3 billion in public dollars to locate a facility in New York City—the most substantial setback for corporate welfare in recent memory.
Wednesday, Feb 13, 2019, 12:25 pm · By Michelle Chen
Long before Hondurans were demonized by Trump for "bringing chaos" to the southern border, U.S. consumers welcomed truckloads of Honduran-grown fruit, which have for years streamed through regional trade networks dominated by multinational agribusiness. At the same time, agribusiness has helped drive the poverty and social turmoil in farmworker communities, worsening the misery that so many are fleeing en masse.
Tuesday, Feb 12, 2019, 4:27 pm · By Kelsey Ray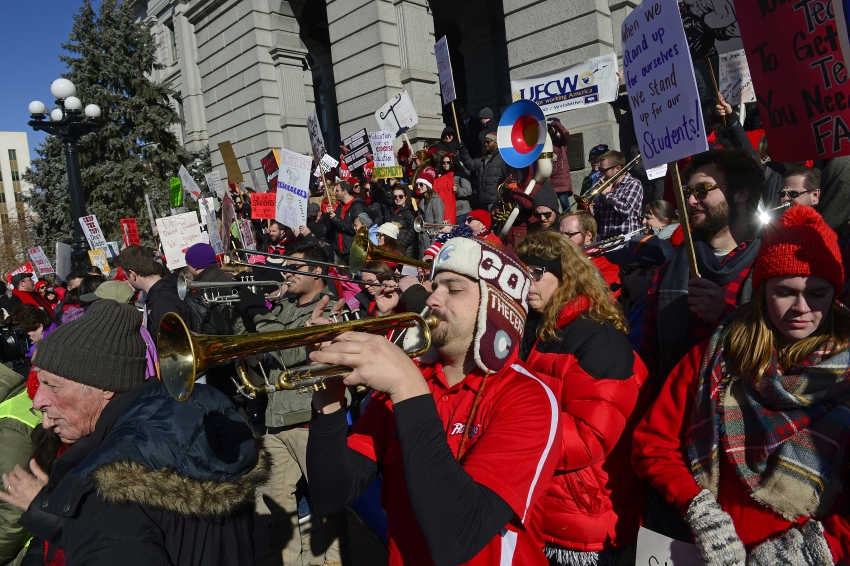 Update: On Feb. 14, Denver teachers reached a tentative deal with the local school district that includes significant pay increases, and suspended their strike.
On Monday, more than 5,000 teachers, parents and students from public schools across Denver took part in a festive rally on the steps of the Colorado state capitol. The demonstration marked the first day of a teacher strike to demand higher base salaries and a pay scale system that's clear, predictable and that will allow teachers to afford to live in the neighborhoods where they work.
Tuesday, Feb 12, 2019, 12:55 pm · By Hayley Breden in conversation with Michael Arria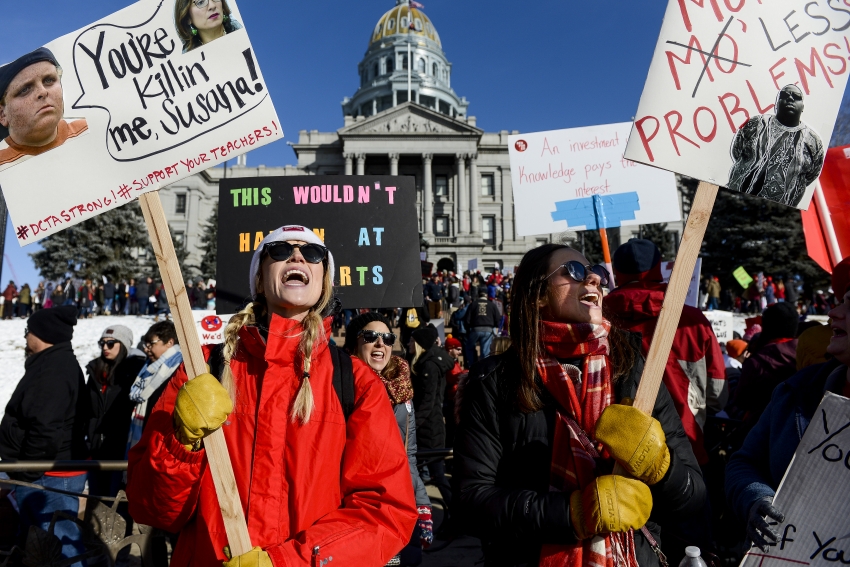 On February 11, public school teachers in Denver, Colorado went on strike after 15 months of attempted negotiations with the school district. The Denver Classroom Teachers Association, which represents the city's 5000-plus teachers, is looking for higher salaries and changes to the districts bonus system, in which extra "merit pay" for teachers is calculated in a vague and inconsistent way.
Friday, Feb 8, 2019, 4:12 pm · By Alex Press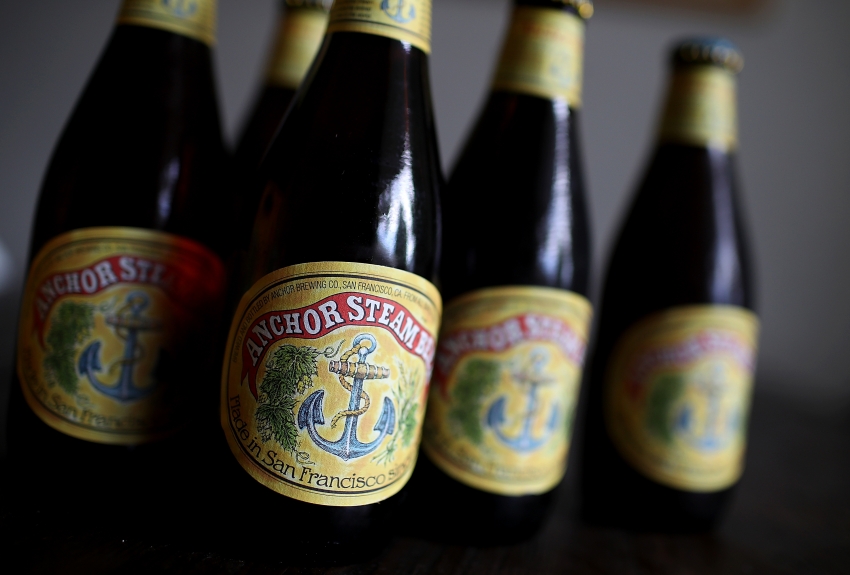 After taking their union drive public on Thursday, workers from Anchor Brewing Company, a San Francisco institution that was founded in 1896 and stands as one of the country's oldest craft breweries, rallied in the Mission District. The workers estimate 75 people showed up to support their union, organized with the International Longshoremen and Warehouse Union (ILWU). Should the workers' union drive succeed, theirs would be among the first unionized craft breweries in the United States.
Friday, Feb 8, 2019, 4:03 pm · By David Dayen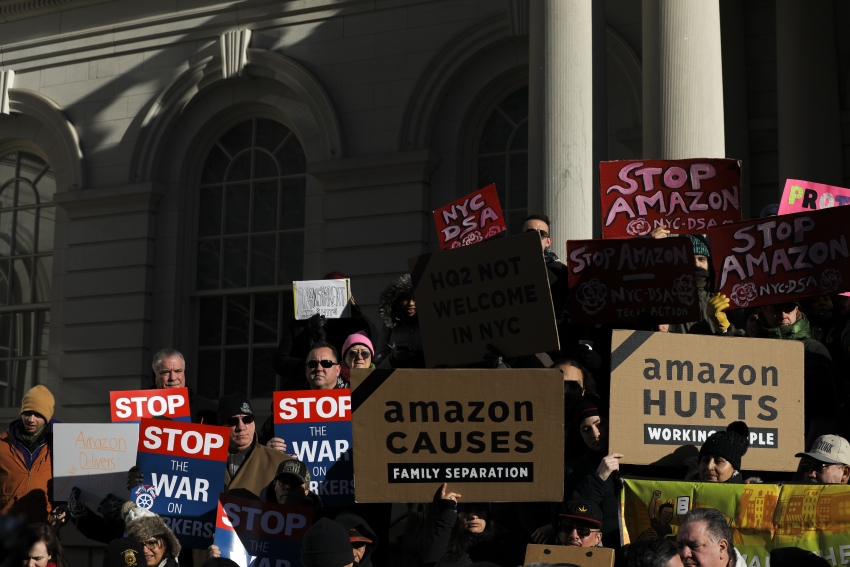 Fearful of losing nearly $3 billion in subsidies for its expansion in New York City, Amazon has moved to a new strategy, one involving threats. The Washington Post (owned by Amazon CEO Jeff Bezos) reported on Friday that the company is "reconsidering" its plan to place an office facility for up to 25,000 employees in Long Island City, Queens. In doing so, Amazon is signaling that it will squeeze opponents of the deal politically unless they support the massive subsidy package.
Friday, Feb 8, 2019, 11:31 am · By David Dayen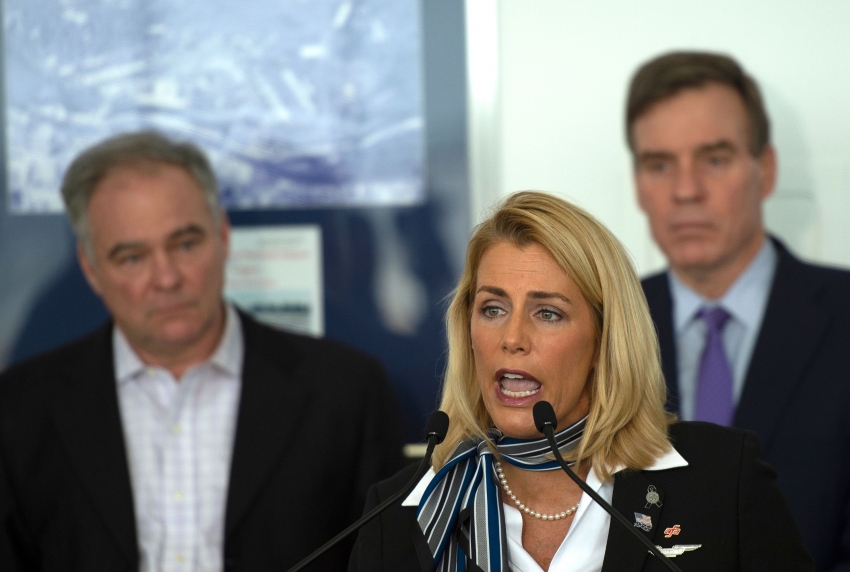 The government shutdown introduced America to an audacious new voice in the labor movement: Sara Nelson. While receiving the MLK Drum Major for Justice Lifetime Achievement Award from the AFL-CIO on January 20, Nelson, the International President of the Association of Flight Attendants-CWA, called for a general strike to support the 800,000 federal employees who were locked out or forced to work without pay. "Dr. King said, 'their destiny is tied up with our destiny,'" Nelson told a cheering crowd of labor leaders. "We cannot walk alone."
Wednesday, Feb 6, 2019, 5:38 pm · By Cal Winslow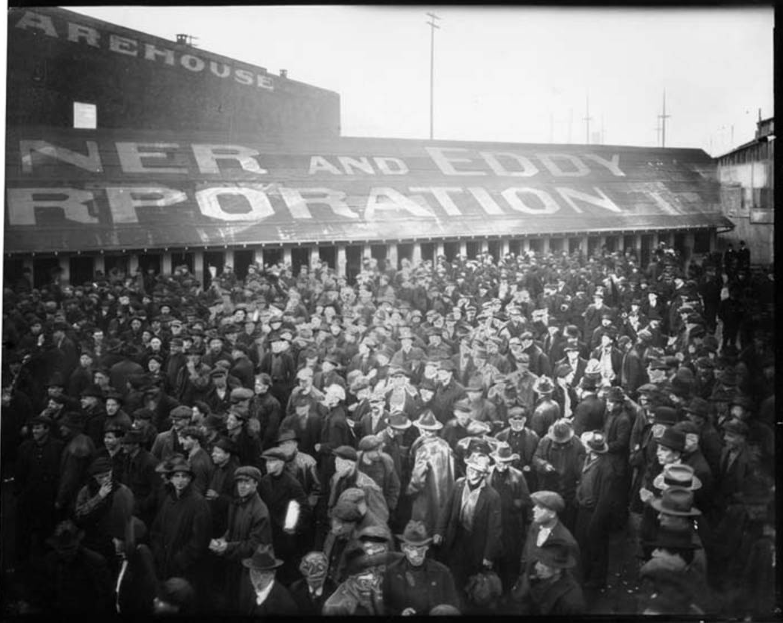 On February 6, 1919, the city of Seattle ground to a halt as 60,000 workers walked off the job in a general strike that would last 6 days. Workers from all 110 unions of the Seattle Central Labor Council participated in the strike, which faced fierce opposition from both business and governmental leadership. While the strike was historic, it stands as a frequently misunderstood event in U.S. labor history. In this excerpt from Seattle General Strike: The Forgotten History of Labor's Most Spectacular Revolt, author Cal Winslow shines a light on the truth about a strike that captured the attention of the nation 100 years ago.
________________________
Tuesday, Feb 5, 2019, 12:09 pm · By Saurav Sarkar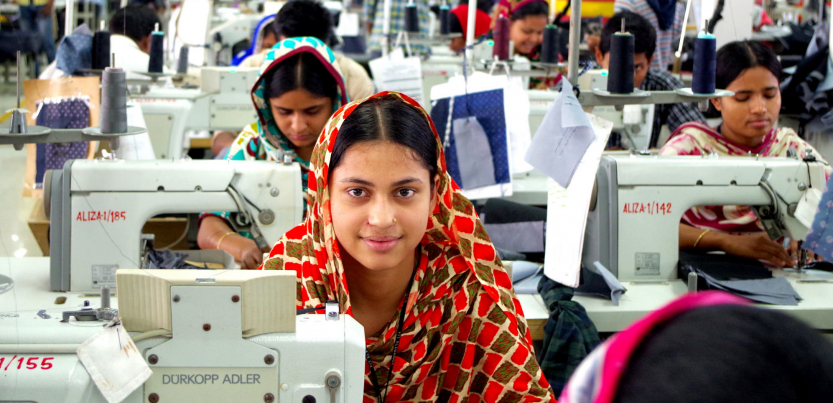 With the sixth anniversary approaching of the Rana Plaza building collapse that killed over 1,000 workers, conditions in the world's second-largest garment export industry are tumultuous.