Wednesday, Sep 6, 2017, 6:36 pm · By Brooke Anderson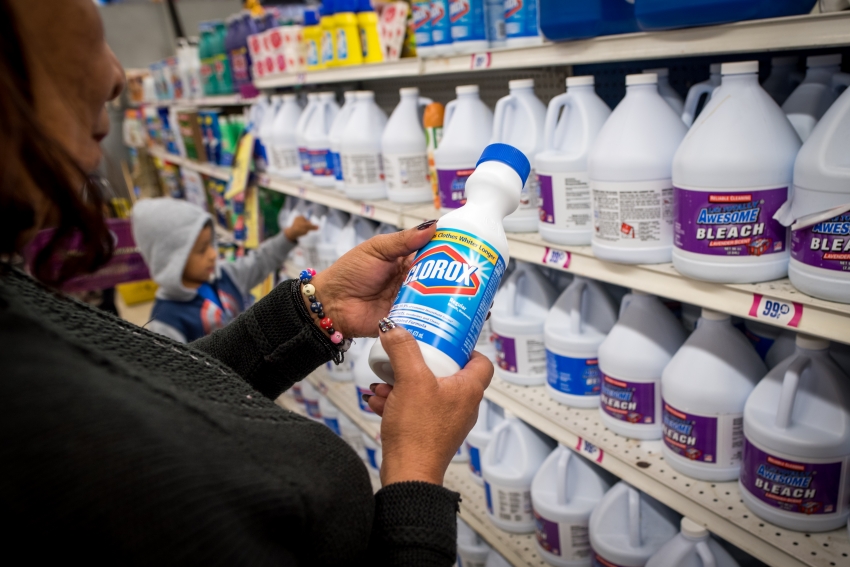 In 2016, after more than a decade of intense struggle, a statewide coalition of domestic workers won a landmark Domestic Worker Bill of Rights in California. The legislation establishes overtime pay for some of the lowest paid and most exploited workers in California's massive economy.
Now this scrappy but increasingly influential coalition of mostly first-generation Latina and Filipina immigrant women is taking on the powerful consumer cleaning product industry that is poisoning their bodies, children, air, water and soil.
Like many of the women who mop floors and scrub toilets in other people's homes, when María first started cleaning, she developed a nasty rash and cough, among other ailments. Now she's one of the leading organizers behind an effort to require that the consumer cleaning product industry include ingredient lists so housecleaners can identify health risks.
While people have made and cleaned homes for tens of thousands of years using natural cleansers and disinfectants—from vinegar and citrus fruit peels to rosemary and thyme—the production of synthetic chemicals skyrocketed after World War II. Of the at least 80,000 chemicals on the market in the United States today, tens of thousands have never been tested by the Environmental Protection Agency. Studies show that our bodies—including our breastmilk—are awash in these chemicals, leading to a host of health issues like asthma and cancer. Now, women like María are fighting back.
While in Los Angeles, Calif., I sat down with María, whose name has been changed to protect her identity, in light of recent immigration attacks and the many reprisals workers face for speaking out.
Wednesday, Sep 6, 2017, 4:34 pm · By Chris Brooks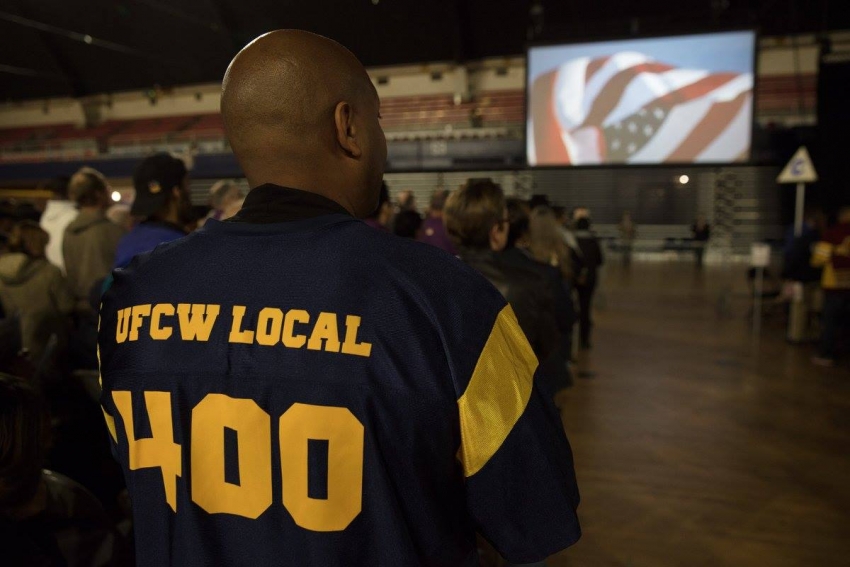 This article was first posted by Labor Notes.
It's a truism that for unions to preserve their gains they must organize the South—but as the recent failures at Volkswagen, Boeing, and Nissan made clear, this is easier said than done.
"Southern" conditions are fast becoming the new normal; right-to-work is the law in more than half the states, including those in labor's Midwest heartland.
The South's low union density, "right-to-work" laws, government hostility to unions, and severe limits on rights for public workers are a magnet for companies, who can either browbeat Northern union members into concessions or make good on their threats to pack up and leave.
After the United Auto Workers garnered only 37 percent support in last month's vote at Nissan in Mississippi, Labor Notes hosted a discussion about what labor in the South is up against—and some useful counter-examples.
Tuesday, Sep 5, 2017, 6:06 pm · By Carlos Ballesteros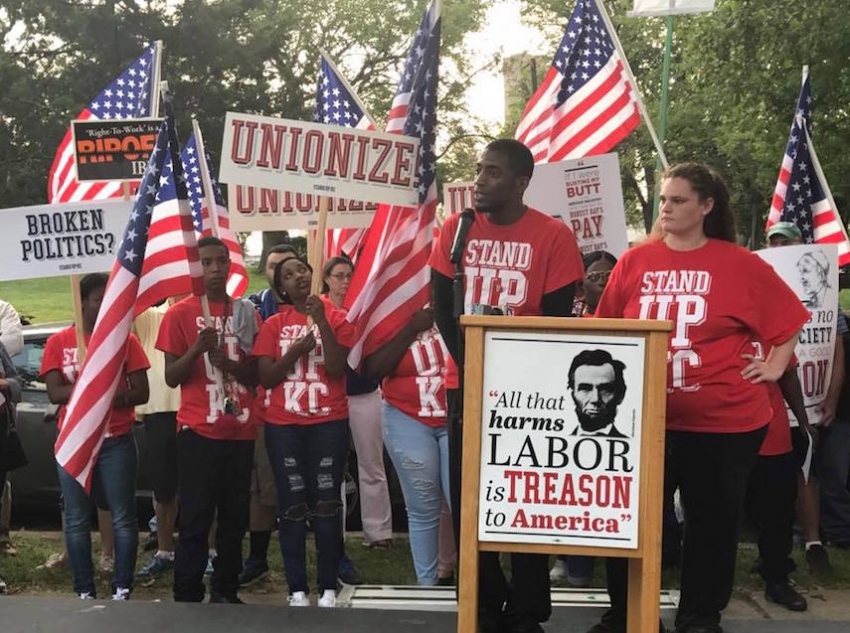 KANSAS CITY, MO.—Bill Thompson, 46, grew up believing in the American Dream. When he graduated from college in 1995 with an engineering degree, he assumed he would have no trouble covering his bills along with the middle-class niceties his father, a postal clerk and member of the American Postal Workers Union, was able to provide to his family growing up.
Thompson was hired by a local engineering firm out of college, but his training was soon rendered obsolete by new technologies and he lost his job. With $46,000 in student debt and two young children to support, he was in need of a job—any job. So, he turned to fast food.
Thompson made $8.50 an hour at his first job in the industry, working at a now defunct chain of buffets. That was 1997. Today, he makes $9.10 as a cook at a Burger King just outside the city limits.
"$9.10 an hour isn't enough to pay my bills," he says. "The last time I saw a doctor was when I was 15 years old. My teeth are rotting. I can't see much anymore. I can't afford the medical attention I need."
When asked why he decided to join the movement to raise the minimum wage in Kansas City two years ago, Thompson kept it short. "I'm fighting for my life," he said.
Yesterday, Thompson and thousands of his fellow low-wage workers in more than 400 cities nationwide went on a one-day strike. Their key demands remain straightforward: a raise and a union.
Tuesday, Sep 5, 2017, 3:07 pm · By Daniel Costa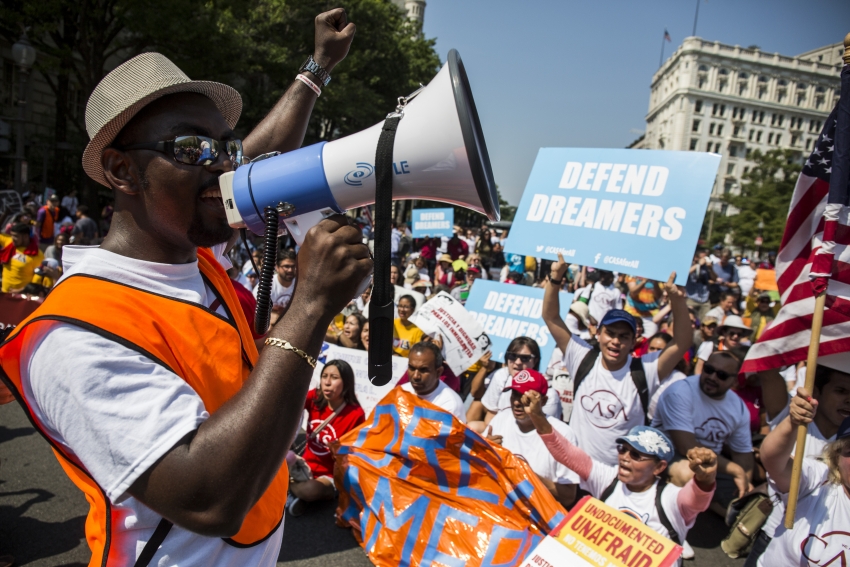 This article first appeared on the Working Economics Blog of the Economic Policy Institute.
This morning Attorney General Jeff Sessions announced that the Trump administration will "wind down," and in six months, end Deferred Action for Childhood Arrivals (DACA), a Department of Homeland Security initiative put in place in 2012 that temporarily deferred the deportation of approximately 800,000 young immigrants who were brought to the United States as children. DACA has been an unqualified success and has benefited not only the DACA recipients themselves, but also the country and the economy.
Friday, Sep 1, 2017, 11:31 am · By Bruce Vail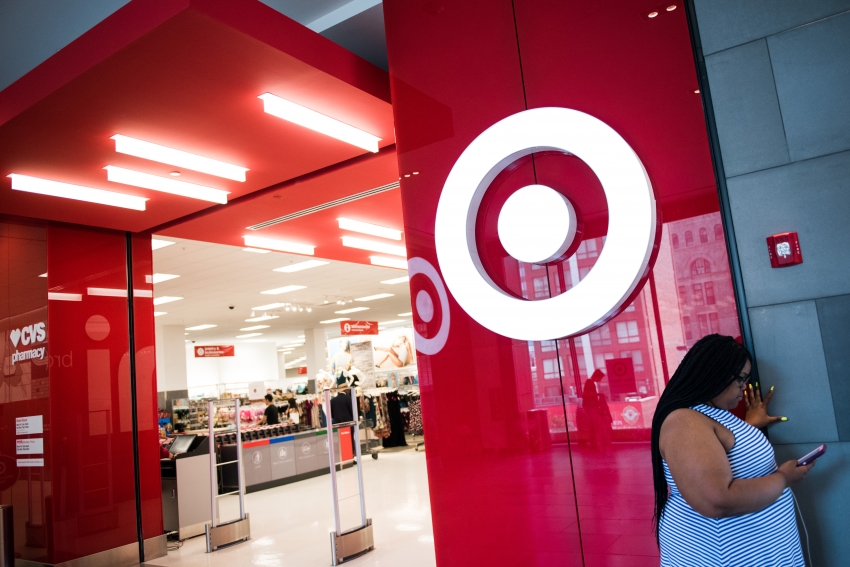 A Target store in rural Virginia was hit with a wildcat strike last week, and the non-union workers may have already won their key demand—the removal of a manager charged with abusive treatment of workers.
A small fraction of the workers at the Christianburg, Va., store walked out on August 23. But according to Target worker and strike organizer Adam Ryan, the low numbers belied the strong support among employees for the action against the manager. Workers feared retaliation or outright dismissal for taking any overt action, Ryan told In These Times, but many also back up the charges of sexual harassment and racial discrimination directed primarily against the Latino employees.
Thursday, Aug 31, 2017, 6:27 pm · By Seth Kershner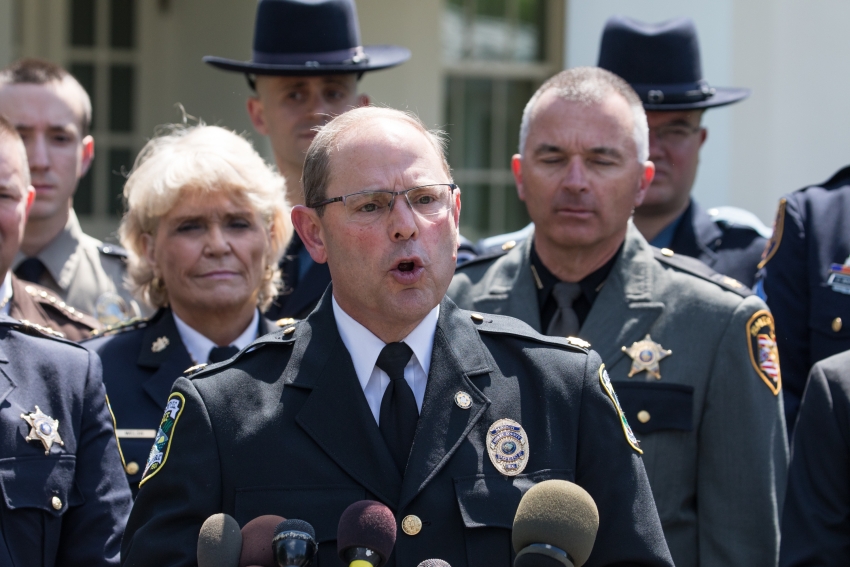 This week, in an address to the biennial conference of the Fraternal Order of Police (FOP), Attorney General Jeff Sessions announced that President Donald Trump had issued an executive order allowing local law enforcement to, once again, receive bayonets, tracked armored vehicles and grenade launchers from the Pentagon. For free.
Federal transfers of certain types of military hardware, but certainly not all, had previously been banned as part of former President Barack Obama's efforts to reform a controversial Department of Defense (DOD) program known as 1033.
Thursday, Aug 31, 2017, 11:39 am · By Julianne Tveten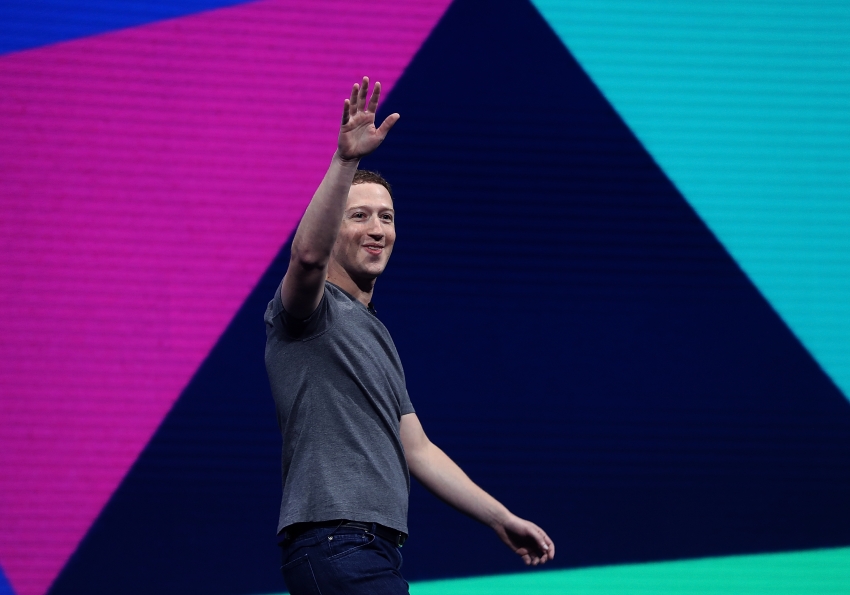 Following a wave of white supremacist rage from Silicon Valley to Virginia, the relationship between the technology industry and racism has suddenly come under a rare level of scrutiny.
In early August, Google developer James Damore released a manifesto reproaching workplace diversity initiatives, titled "Google's Ideological Echo Chamber." The incendiary document garnered extensive press coverage, with some liberal circles even looking into organizing demonstrations to condemn ideologies like Damore's. In response to public indignation, Google CEO Sundar Pichai condemned the manifesto.
Tuesday, Aug 29, 2017, 11:19 am · By Peter Cole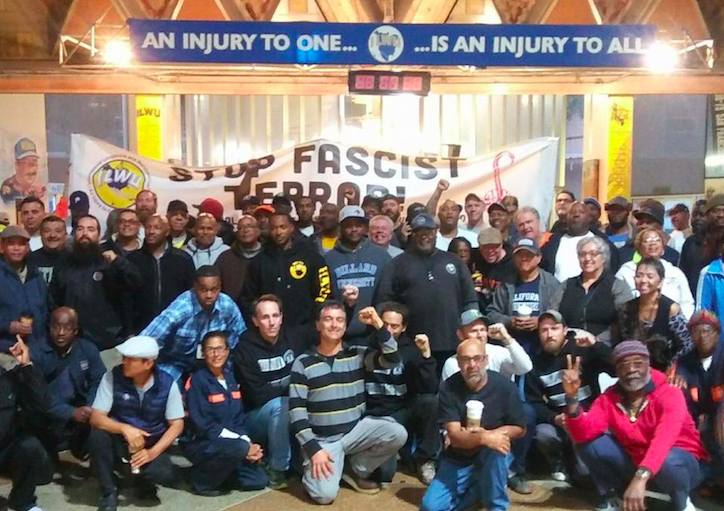 What role should the labor movement play in beating back the resurgence of fascism? Resistance, while a powerful concept, is far too vague. Local 10, the San Francisco Bay Area branch of the International Longshore and Warehouse Union (ILWU)—and perhaps the most radical union in the United States—demonstrates what can be done.
This past week, the San Francisco Bay Area—long a center of unionism, social justice movements and radicalism—took center stage. Patriot Prayer is a right-wing organization with a demonstrated history of inciting racist violence, most obviously in Portland, Ore., while ironically asserting peaceful intentions. The far-right group declared it would rally in San Francisco on Saturday.
Friday, Aug 25, 2017, 6:03 pm · By Thor Benson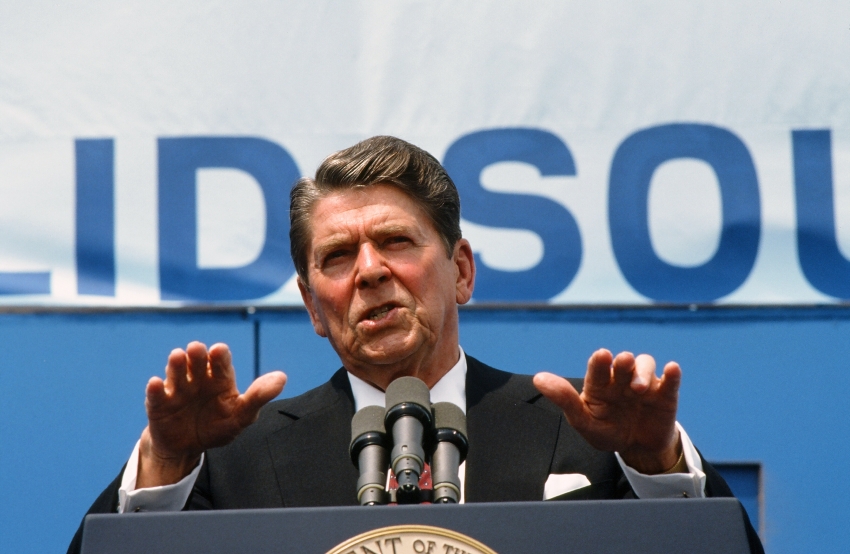 On Thursday, Labor Secretary Alexander Acosta announced that former President Ronald Reagan will be entering the Labor Department's Hall of Honor, joining the ranks of luminaries ranging from Mother Jones to Eugene Debs.
In his announcement, Acosta cited Reagan's tenure as the president of the Screen Actors Guild, along with a series of personal anecdotes, to explain that the Gipper was a friend of the working class. However, one does not have to be a history scholar to understand that Reagan was in fact an enemy of organized labor throughout his presidency.
Thursday, Aug 24, 2017, 3:41 pm · By Bruce Vail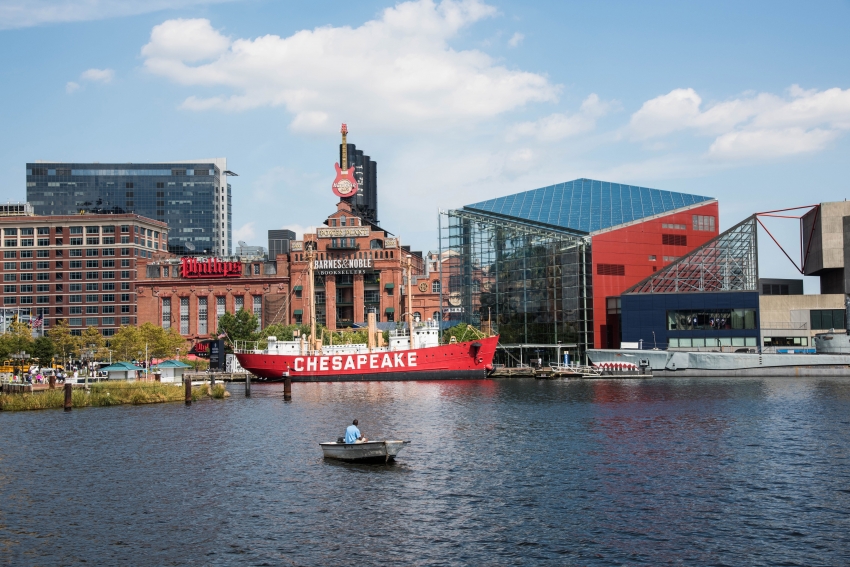 BALTIMORE – Elected officials are still taking heat for their recent decision to award nearly $1 billion in public benefits for a luxury real estate project on the old industrial waterfront. Lawmakers were further embarrassed in July when it emerged that one of the immediate results of the award is to kill roughly 100 of the few remaining unionized manufacturing jobs in a city still reeling from the 2015 uprisings against police killings.
Workers at the Locke Insulators plant were "stunned" July 10 to learn that corporate managers intended to close the factory and eliminate their jobs, says Dennis Orton, a representative of the United Electrical (UE) union. Without consulting workers, union representatives or community leaders, the company filed a legally required notice that it would shutter the plant permanently in just 60 days, Orton reports.