Wednesday, Jul 30, 2014, 4:24 pm · By Ethan Corey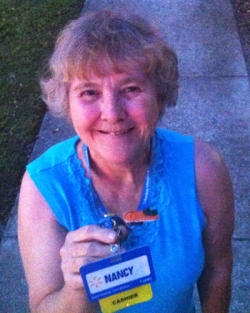 According to the Bureau of Labor Statistics, nearly half of part-time workers aged 26 to 32 receive their schedules with less than a week's notice—and their hours often vary dramatically. Such instability can be exhausting for employees, who must frequently try to fit childcare, school medical appointments or second jobs around uncertain routines and inconsistent paychecks. Still, many companies seem disinclined to make changes on their own, particularly in lower-paying industries: A July 2014 study from the University of Chicago found that 90 percent of fast-food employees reported work-hour fluctuations in the past month.
Lawmakers, however, are finally taking notice. Last week, Representatives George Miller (D-Calif.) and Rosa DeLauro (D-Conn.) introduced the Schedules That Work Act, which seeks to encourage employers to give employees steadier hours by imposing minor penalties for unpredictable schedules. Under the bill, employers would have to pay staff for an extra hour of work if they provide them with less than 24 hours' notice of a shift. The bill also guarantees four hours' pay minimum on any day an employee is scheduled to work for at least four hours, even if they are sent home early. Although Reps. Miller and DeLauro expect opposition from business leaders and Congressional Republicans, they hope the bill will raise awareness of the plight of part-time workers. Senators Elizabeth Warren (D-Mass.) and Tom Harkin (D-Iowa) have sponsored Senate versions of the same bill.
Nancy Reynolds, 67, knows firsthand how helpful such a bill could be. Reynolds has worked full-time in manufacturing, security and as a truck-stop fuel clerk, but she tells In These Times her part-time position as a Walmart cashier in Florida is one of the most demanding she's ever held. Despite only scheduling her for 22 hours a week, Reynolds says Walmart requires her to be available at all hours for four days a week, and often changes her timetable less than a day in advance without giving her any notice. Reynolds says her constantly shifting routine leaves her little opportunity for a life outside Walmart, even disrupting her ability to treat her diabetes.
In These Times got in touch with Reynolds to discuss her job at Walmart, and why it's so important for workers to have hours they can count on. This interview has been abridged and edited.
Monday, Jul 28, 2014, 8:00 am · By Amien Essif
For three years in the early 1970s, journalist Studs Terkel gathered stories from a variety of American workers. He then compiled them into Working, an oral-history collection that went on to become a classic. Four decades after its publication, Working is more relevant than ever. Terkel, who regularly contributed to In These Times, once wrote, "I know the good fight—the fight for democracy, for civil rights, for the rights of workers has a future, for these values will live on in the pages of In These Times." In honor of that sentiment and of Working's 40th anniversary, ITT writers have invited a broad range of American workers to describe what they do, in their own words. More "Working at 40" stories can be found here.
In one of his interviews, Terkel spoke with Sharon Atkins, a receptionist at major business in the Midwest. She hated her job."Until recently I'd cry in the morning," she admitted. "There never seemed to be any end to it. Why am I doing this?"
Forty years later, the duties of a receptionist—answering phones, managing office supplies, scheduling meetings, and other tasks—remain largely unchanged. Yet when In These Times contributor Amien Essif spoke with Jamie Burns, a receptionist at the Chicago headquarters of a large automotive company, she didn't have many complaints. Maybe that's because she has a light at the end of the tunnel: comedy. For Burns, "It's basically just a job that I do during the day. ... The dream is to one day make money from comedy." A minor success on YouTube for her Drew Barrymore impression, she plans to "rough it as a comedian" pretty soon and leave her front desk behind. This interview has been abridged and edited.
Thursday, Jul 24, 2014, 5:15 pm · By Amien Essif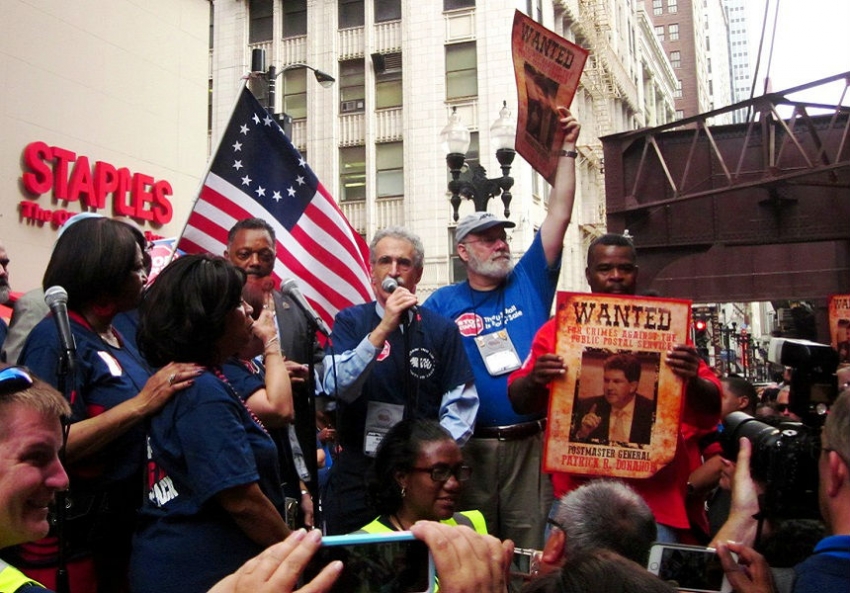 More than 1,000 postal workers and allies gathered in downtown Chicago on Tuesday to promote a boycott against Staples as part of the American Postal Workers Union's "Stop Staples" campaign. Late last year, the office supply giant set up "mini post offices" inside 82 outlets around the country, provoking anger among workers concerned for their salaries, their jobs, and the integrity of the postal service.
Tuesday's protest, the largest of its kind since the National Day of Action on April 24, was held in conjunction with this week's APWU convention. The rally's temporary stage—erected in front of a Staples store and below Chicago's elevated train tracks—hosted a pageant of labor leaders who spoke in turn, among them Richard Trumka, president of the AFL-CIO; Jesse Jackson, leader of the Rainbow PUSH Coalition; and Mark Dimondstein, president of the APWU, who told the assembled crowd that "we're gonna win this fight" against Staples office supply chain.
In November of last year, Staples made a deal with the United States Postal Service (USPS) to launch a Retail Partner Expansion pilot program, privileging Staples with the first nearly full-service postal counters outside of federal post offices. Participating Staples stores can offer a majority of the same products and services found in post offices, from stamps to USPS Tracking and Insurance.
Wednesday, Jul 23, 2014, 6:00 am · By Cole Stangler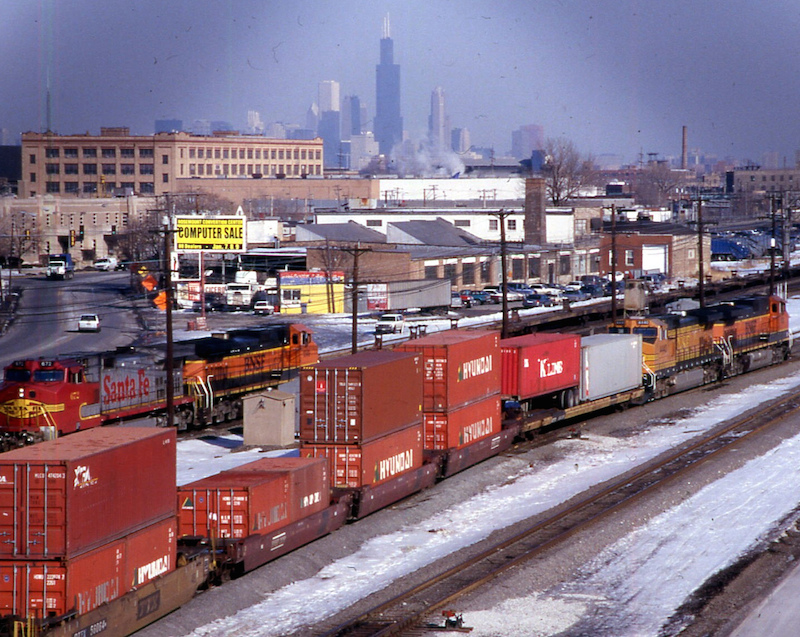 Originally publised at DeSmogBlog.
For decades, the U.S. railroad industry has successfully shed labor costs by shifting to smaller and smaller operating crews. Now, it's on the verge of what was once an unthinkable victory: single-member crews, even on dangerous oil trains.
A tentative agreement reached by BNSF Railway and the Transportation Division of the Sheet Metal, Air, Rail and Transportation (SMART) union would allow a single engineer to operate most of the company's routes. It would mark a dramatic change to a labor contract that covers about 3,000 workers, or 60 percent of the BNSF system.
It's not just bad news for workers. The contract has major safety implications—especially amid North America's dangerous, and sometimes deadly, crude-by-rail boom. Last year's Bakken shale oil train derailment and explosion in Lac Mégantic, Quebec, which killed 47 people, brought increased scrutiny to oil trains.
Tuesday, Jul 22, 2014, 5:59 pm · By Bruce Vail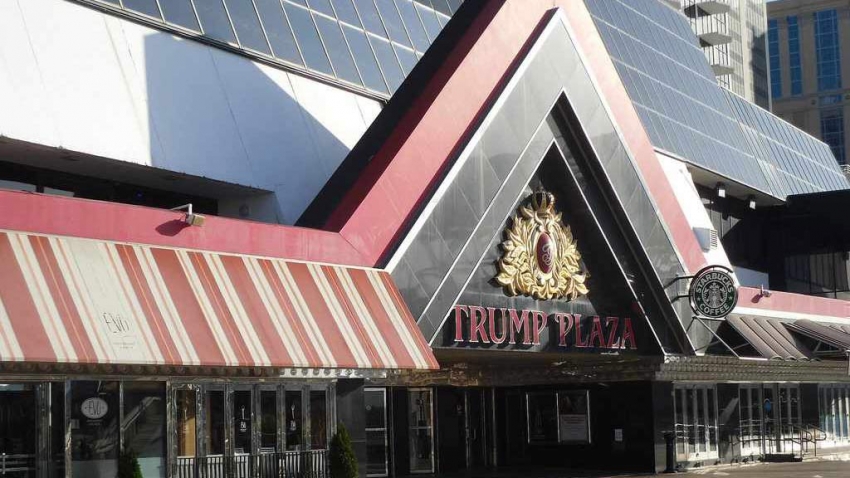 More than 1,000 workers at Atlantic City's Trump Plaza received notices July 14 that the hotel-casino planned to close its doors in just 65 days, eliminating all of their jobs. The news was not unexpected, though that fact doesn't make it any easier to handle for the workers whose livelihoods depend on a local gambling economy in danger of an historic crash.
"It's not surprising. A lot of people knew that eventually a shakeout would come," says James Karmel, an author, college professor and consultant who has studied Atlantic City closely. The city's gambling industry "is just not sustainable in its current form," he says, mainly because newer casinos in Pennsylvania, New York, Maryland and elsewhere are luring New Jersey's gambling customers away. Total annual gaming revenue has crashed, Karmel says, from an all-time peak of $5.2 billion in 2006 to $2.9 billion last year.
Indeed, the Trump Plaza is not the first local casino to close due to the crash, nor is it expected to be the last. Early this year, the Atlantic Club Casino Hotel closed, resulting in the loss of 1,600 jobs. Caesars Entertainment Corporation-owned Showboat Atlantic City has already announced that it expects to close Aug. 31, eliminating the jobs of another 2,100 workers. And the Revel Casino Hotel, currently employing about 3,000 workers, is currently in bankruptcy court, and is said to be in danger of closing before the end of the year.
Bob McDevitt, President of UNITE HERE Local 54, the city's largest casino union, tells Working In These Times that a total of about 7,000 Atlantic City workers have received WARN notices, or job loss notifications, from their employers. "That's about 1 in 4 casino workers. ...We don't think that all of these will actually lose their jobs. The obituaries for Atlantic City are way premature," he says.
Tuesday, Jul 22, 2014, 3:10 pm · By Michael Arria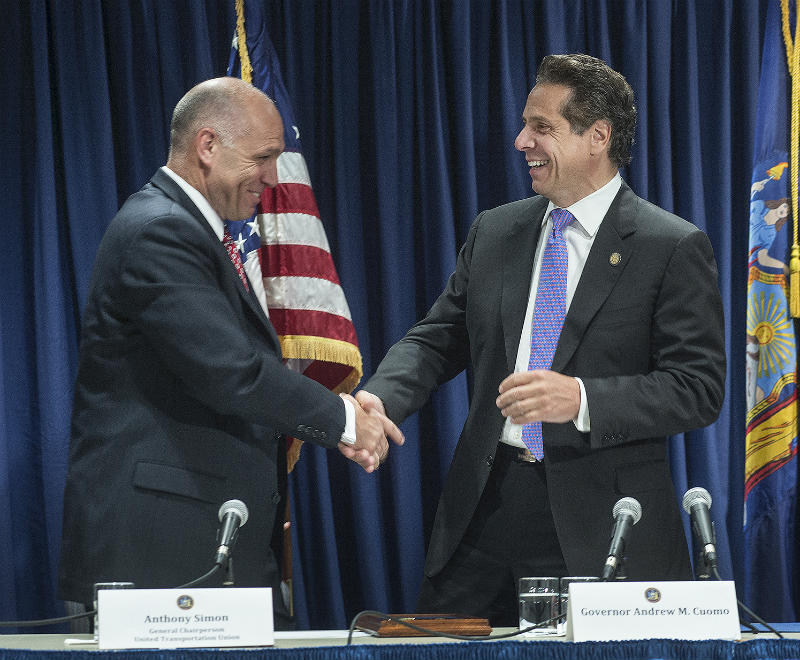 On July 17, a tentative deal was reached between a coalition of eight unions representing New York's Long Island Rail Road (LIRR) Workers and the Metropolitan Transit Authority (MTA) after Governor Andrew Cuomo intervened in a bid to avoid a strike. The new deal means raises for the unions over six and a half years and, for the first time in its history, LIRR workers will contribute a percentage of their pay toward health insurance.
"I'm relieved, " union representative Dean Devita said of the compromise. "I'm thrilled a strike was avoided." LIRR employees had been working without a contract for four years.
But while the media and advocates alike are billing Cuomo's actions as pro-labor, the governor's history may be telling a different story.
Tuesday, Jul 22, 2014, 3:00 pm · By Joseph Sorrentino
Following an investigation I conducted for In These Times last year that exposed wage theft in New Mexico's chile fields, it looked as though New Mexico Department of Workforce Solutions (DWS) was taking action to ensure that chileros (chile pickers) and other farmworkers in the state were finally going to get the pay they're legally entitled to. But new findings suggest that hourly workers are still being shorted and the DWS is doing little, if anything, about it.
In December 2013, I reported that, when paid hourly, farmworkers in New Mexico were routinely paid less than the state minimum wage of $7.50 an hour. For years, contratistas (labor contractors) and growers had erroneously believed they were only required to pay the slightly lower federal minimum of $7.25. I,reported this to DWS and, after attorneys at the New Mexico Center on Law and Poverty (NMCLP) applied some additional pressure, DWS sent out a letter earlier this year informing all registered contratistas that they were required to pay the higher state wage.
However, when I returned to the fields to do follow-up reporting this April, it appeared that the letter had had little effect on the hourly wages paid for weeding.
Chile and onion fields are weeded manually. Workers use hoes to dig up the weeds that in between the rows of crops, but for weeds that grow between the chile plants or onions, workers get on their knees and pull them out by hand. It may not be the most strenuous work that farmworkers do, but it produces sore backs and knees and by mid-morning, the heat from the southern New Mexico sun begins to take its toll. For this kind of labor, workers are paid by the hour (when harvesting crops, they're typically paid a piece rate, getting paid a certain amount for what they pick).
Monday, Jul 21, 2014, 8:00 am · By Matthew Blake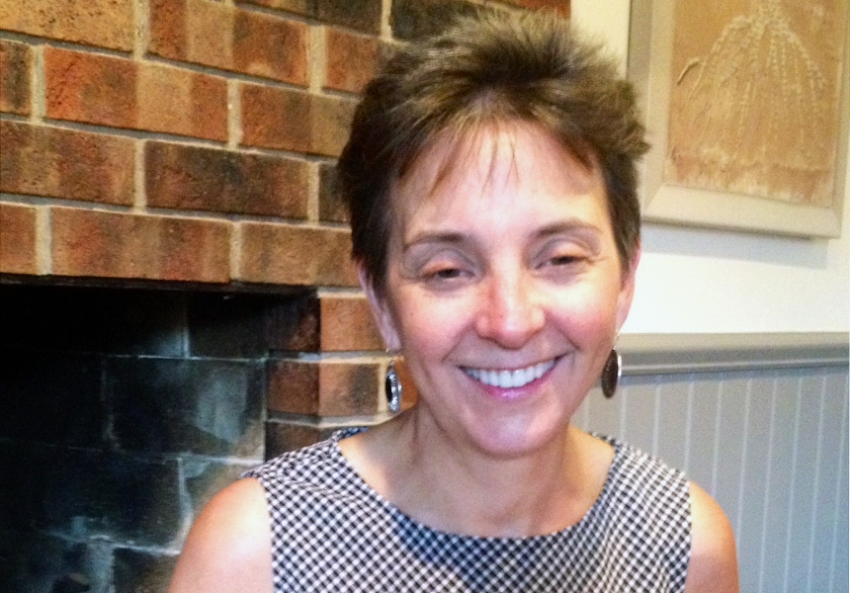 For three years in the early 1970s, journalist Studs Terkel gathered stories from a variety of American workers. He then compiled them into Working, an oral-history collection that went on to become a classic. Four decades after its publication, Working is more relevant than ever. Terkel, who regularly contributed to In These Times, once wrote, "I know the good fight—the fight for democracy, for civil rights, for the rights of workers has a future, for these values will live on in the pages of In These Times." In honor of that sentiment and of Working's 40th anniversary, ITT writers have invited a broad range of American workers to describe what they do, in their own words. More "Working at 40" stories can be found here.
Nino Guidici, a pharmacist who worked in a rapidly gentrifying neighborhood, told Terkel in Working that although he could have retired years before his interview, he would have missed his regular interactions with the customers who depended on him to dispense their acne medication, mix up an ointment or, once, patch up an artery-damaging knife wound. "I'm not saying I love people, but you miss 'em," he said to Terkel—and the comfortable salary didn't hurt, either.
Lisa Vogel of Naperville, Illinois has been a pharmacist for more than 30 years; she currently works at Thorek Memorial Hospital in Chicago's Lakeview neighborhood. After going to college in Nebraska, Vogel returned to her home state of Illinois, where she opened a pharmacy with her father, also a pharmacist, in Peoria. After co-running the family business for six years, Vogel moved with her husband to the Chicago area. Since then, she's held down several pharmacy jobs and raised five children; like Guidici, she enjoys the relative financial stability of the profession.
In These Times spoke with Vogel at a coffee shop in Chicago. She'd just finished an eight-hour shift, at which she'd filled almost 100 prescriptions.
Wednesday, Jul 16, 2014, 6:09 pm · By David Moberg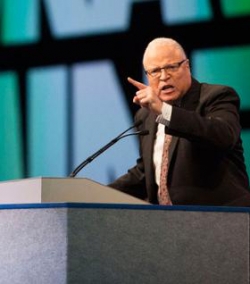 The just-released results of a six-month initiative by the American Federation of State, County and Municipal Employees (AFSCME) suggest that the dark cloud cast over public sector unionism by a recent Supreme Court decision may not be so threatening after all.
Many analysts saw the court's ruling last month in Harris v. Quinn as a profound blow to public sector unions such as AFSCME. In a case involving workers who receive state funds to provide home care for people with disabilities, the court found that the Service Employees International Union (SEIU) could not collect "fair share" payments from workers who declined to join the union. A significant share of public workers—especially in home care work, where workers are spread out over various workplaces—have been required to pay these reduced dues to compensate unions such as AFSCME and for their bargaining and representation work. Unions fear that in future rulings, the Supreme Court will eventually nix fair share fees for all public workers, or even all workers.
But a recent experiment by AFSCME may point the way to how unions can reduce the harmful effects of Harris.
Wednesday, Jul 16, 2014, 5:15 pm · By Decca Muldowney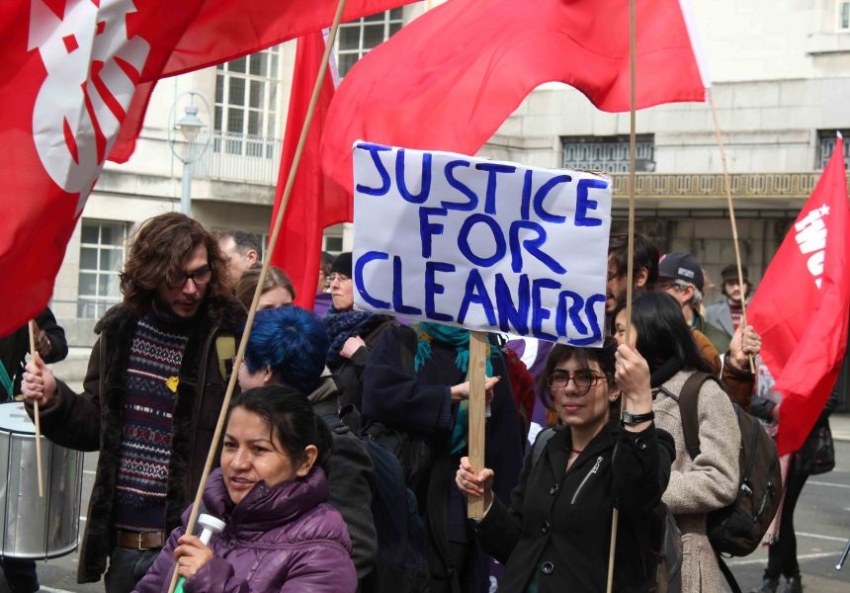 On July 10, hundreds of thousands of public sector workers across the United Kingdom—including firefighters, teachers, civil servants, National Health Service staff and local government workers — went on strike against pay freezes and pension cuts. The strike was coordinated by six of the United Kingdom's largest trade unions, and leaders claimed that it was the biggest strike since the 1926 General Strike. Dan Rawnsley, a teaching assistant and member of Unison, the United Kingdom's largest public-sector union, joined the strike rally in central London. "Days like this are really important," he said, "because it shows you the workers' movement is a force in society. But I think that rank-and-file members need to have much more control over the strategy for the strike. We need a plan to win, not just a plan for one-day protest strikes."
This sentiment — that labor struggles should shift away from top-down organizing methods like massive, symbolic one-day strikes—has been growing in the United Kingdom, especially since labor's leadership capitulated after a lackluster anti-austerity campaign in 2011. Yet, while the largest trade unions continue to use more traditional methods, low-paid, precarious workers across the United Kingdom are taking matters into their own hands through a series of smaller, more confrontational struggles that may be able to breathe new life into British trade unionism.
One of these grassroots initiatives is being led by workers at The Ritzy, a renowned art-house cinema in Brixton, South London. They have been campaigning to earn a living wage — which, in London, is 8.80 pounds ($15) an hour—for the last 10 months. Since April, they have held nine one-day strikes, attracting a huge amount of publicity and support, including from the high-profile film directors Ken Loach and Mike Leigh.