Monday, Sep 1, 2014, 8:00 am · By Steve Early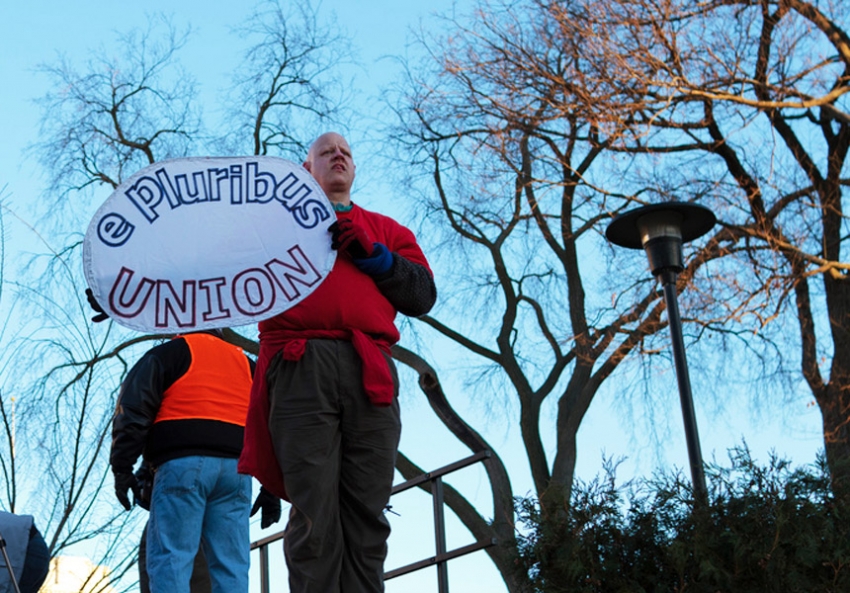 For many years, American unions have been trying to "organize the unorganized" to offset and, where possible, reverse their steady loss of dues-paying membership. In union circles, a distinction was often made between such "external organizing"—recruiting workers who currently lack collective bargaining rights—and "internal organizing," which involves engaging more members in contract fights and other forms of collective activity aimed at strengthening existing bargaining units.
Thanks to the growing success of corporate-backed "right-to-work" initiatives, however, these two forms of union functioning have become fused together. Virtually all labor organizations face the expanded challenge of recruiting and maintaining members in already unionized workplaces, where the decision to provide financial support for the union has, for better or worse, become voluntary. (Some left-wing critics of "contract unionism" have long argued that automatic deduction of dues by employers for their union bargaining partners, make the latter overly dependent on management and less responsive to rank-and-file workers.)
Throughout the country, labor foes have succeeded in limiting the ability of unions to collect dues—or the equivalent in "agency fees"—from the 16 million workers they are legally certified to represent. In the private sector, 24 states now have an "open shop," which means that union membership or fee-paying by non-members cannot be required in contracts with employers, including, most recently, those operating in Michigan and Indiana.
In the public sector, the parallel legal and political assaults on "union security" agreements and automatic deduction of dues or fees from government employee paychecks has unfolded in those two states, neighboring Wisconsin, and every state with recently created bargaining units for home-based direct care providers.
Saturday, Aug 30, 2014, 2:50 pm · By Julia Wong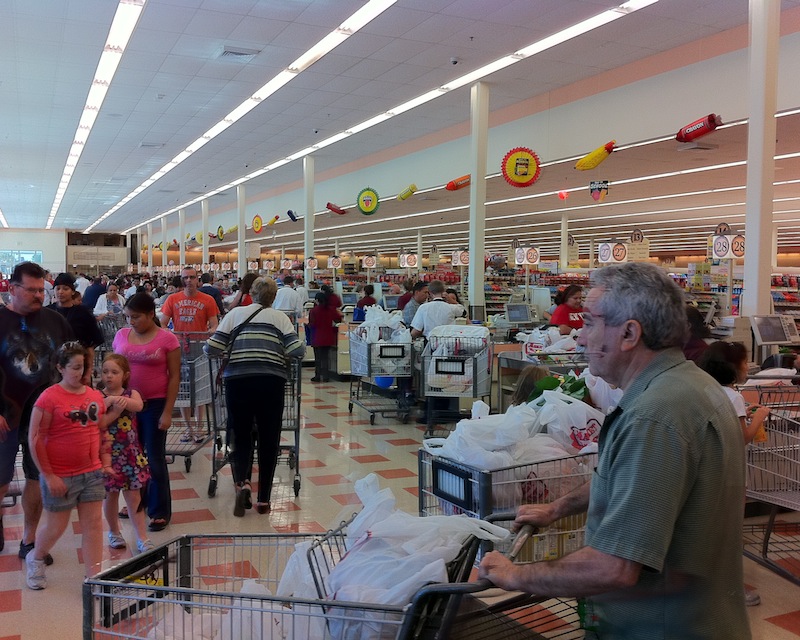 Lots of executives may claim to think of their employees as family. But it's the rare boss who actually treats his workers as well as his blood relatives. The 25,000 employees of Market Basket, a chain of 71 New England grocery stores, see company president Arthur T. Demoulas as that boss. At least, that's the story one gets from the press coverage of the bitter power struggle and chain-wide strike that has been frontpage news in New England all summer.
Ousted in June, Demoulas regained control of the company this week in what's being hailed as a victory for workers. But is it?
Thursday, Aug 28, 2014, 3:50 pm · By Joseph Sorrentino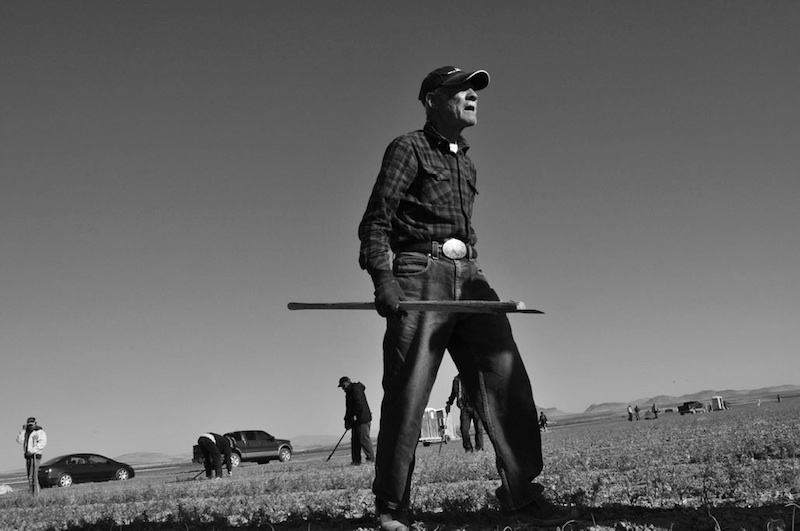 It has taken almost a year of emails, letters and pressure, but at least some of New Mexico's contratistas (farm labor contractors) are finally paying farmworkers the minimum wage they're entitled to. Until this year, they'd been paying the federal minimum wage, which is lower than the state's. The difference is small, only about an extra $10 a week, but for workers who are among the lowest paid in the US, every cent is crucial. The difference for contratistas, however, is enormous; even those with small crews have saved hundreds of dollars a week by underpaying workers and many thousands since New Mexico's minimum wage was increased on January 1, 2009.
In an Investigative Fund story for In These Times last year, I uncovered how wage theft was rampant in New Mexico's chile fields. One of the most common ways that contratistas were stealing wages was by routinely paying workers the federal minimum wage, which is $7.25 an hour—but they should have been paying New Mexico's wage, which is 25 cents more. While there is an exemption for small farms, the exemption somehow became standard practice on virtually all farms across the state.
Wednesday, Aug 27, 2014, 11:27 am · By Bruce Vail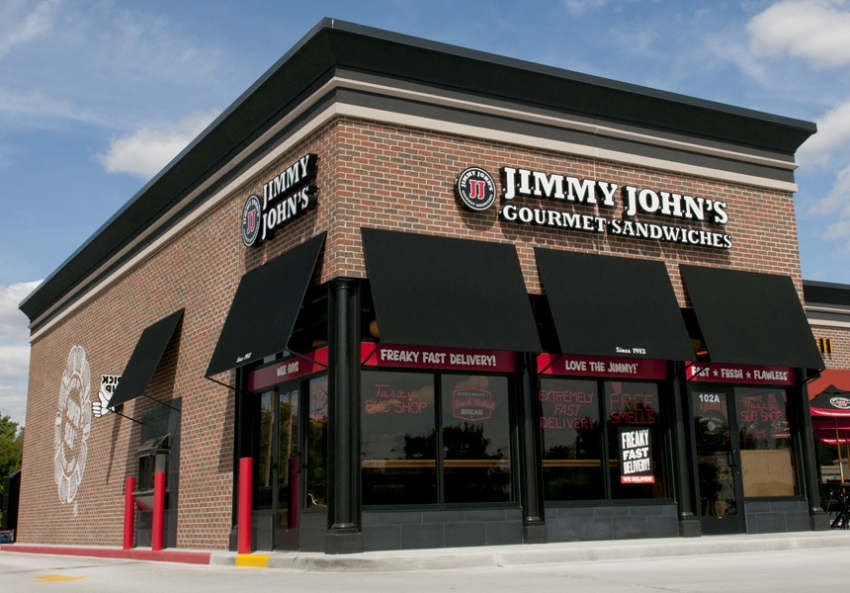 Following two years of highly publicized fast-food worker agitation around the country, workers at the Baltimore locations of Jimmy John's Gourmet Sandwiches have launched a new organizing campaign under the banner of Jimmy John's Workers Union, an affiliate of the Industrial Workers of the World (IWW).
Though the Jimmy John's employees in Baltimore have only been informally organizing for about six months, they say their nascent efforts have already prompted harsh responses from management, including interrogation of employees about union activities. Last week, union supporters filed six unfair labor practice charges with the National Labor Relations Board (NLRB), arguing that such behavior is a form of illegal workplace discipline and harassment.
In addition to their recent anti-union maneuvers, Jimmy John's managers—who together own all three Baltimore locations—have generally failed to recognize the legitimate grievances of workers, says Isaac Dalto, a delivery driver at the restaurant's Inner Harbor location. According to Dalto, these demands include higher pay, employee-friendly scheduling of work shifts, paid sick days, time-and-a-half pay for delivery drivers working in hazardous weather conditions, and a harassment-free workplace.
Monday, Aug 25, 2014, 9:00 am · By Matthew Blake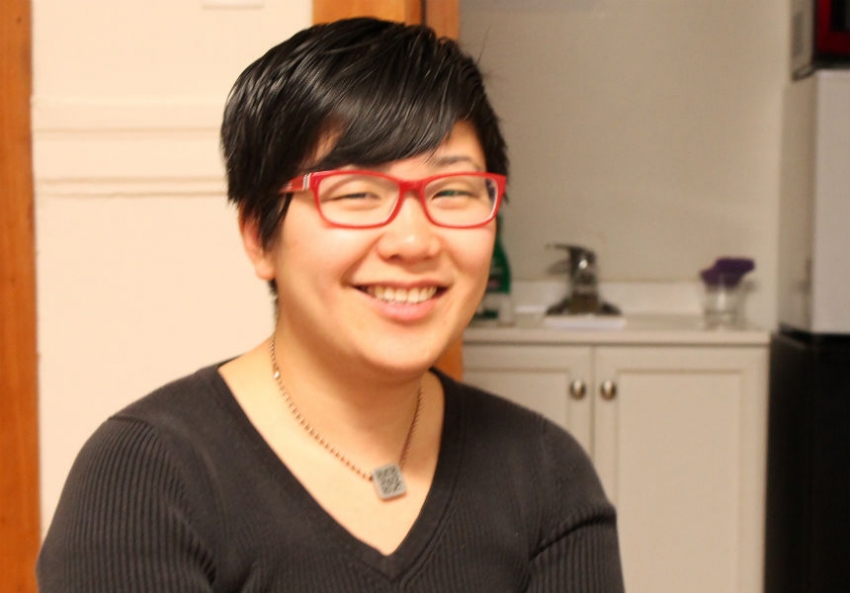 For three years in the early 1970s, journalist Studs Terkel gathered stories from a variety of American workers. He then compiled them into Working, an oral-history collection that went on to become a classic. Four decades after its publication, Working is more relevant than ever. Terkel, who regularly contributed to In These Times, once wrote, "I know the good fight—the fight for democracy, for civil rights, for the rights of workers—has a future, for these values will live on in the pages of In These Times." In honor of that sentiment and of Working's 40th anniversary, ITT writers have invited a broad range of American workers to describe what they do, in their own words. More "Working at 40" stories can be found here.
In Working, Terkel spoke with Mike Lefevre, a steel mill employee who spoke about how he felt it was hard for Americans to take pride in the things they had built, because they could no longer see their own mark in the construction. Lefevre remarked, "I would like to see on one side of [a building] a foot-wide strip from top to bottom with the name of every bricklayer, the name of every electrician, with all the names."
Today, just as many Americans move through cities without thinking much about the people who physically constructed them, we often surf the web without dwelling on those who create its infrastructure. For the last year and a half, 29-year-old Sunah Suh has worked as a Chicago-based web engineer for a Brooklyn-headquartered website connecting buyers and sellers of handmade goods.
Wednesday, Aug 20, 2014, 4:41 pm · By Moshe Z. Marvit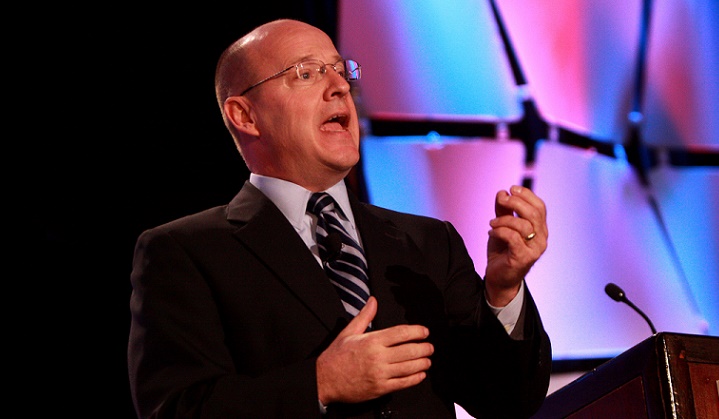 On the heels of its recent Supreme Court victory in Harris v. Quinn, the National Right to Work Committee and Legal Defense Foundation (NRTW) has initiated a bold new attack on unions.
In a recent fundraising appeal sent on August 10, the president of both organizations wrote that Harris "was just the beginning," and that fair share provisions (or, as he called them, "forced dues") were only "part of the problem." Now, having succeeded in imposing a right-to-work model for home healthcare workers across the country, NRTW is gunning after a much greater and unexpected target: exclusive representation.
One of the bedrock principles of American labor law is exclusive representation, whereby a union represents all the workers in a bargaining unit after it shows majority support by the workers. In a new case filed on behalf of a few Minnesota home care workers, Bierman v. Dayton, NRTW is now arguing that a union elected by the majority of workers should not be permitted to represent anyone that does not choose to join.
Wednesday, Aug 20, 2014, 4:38 pm · By Helen Zelon
High-quality teachers are integral to academic achievement, experts agree, from Finland and Singapore to East New York and Morrisania. Cultivating excellent teachers and retaining them in the profession are paramount goals, shared by a bevy of bedfellows usually at odds in the education-reform debate, from teachers unions to charter-school champions like the Gates, Walton and Broad foundations.
But according to data from the New York State Department of Education, charter schools in New York City lose far more teachers every year than their traditional school counterparts. In some schools, more than half of faculty "turn over" from one school year to the next, according to NYSED school report cards.
Charter advocates at the New York City Charter School Center and at Success Academies, the city's largest charter network, say that at least some of the turnover is due to movement within school networks—teachers moving up the leadership ladder, for example, or to seed the faculty of new schools, which have opened at a rapid clip in recent years.
Wednesday, Aug 20, 2014, 9:00 am · By Julia Wong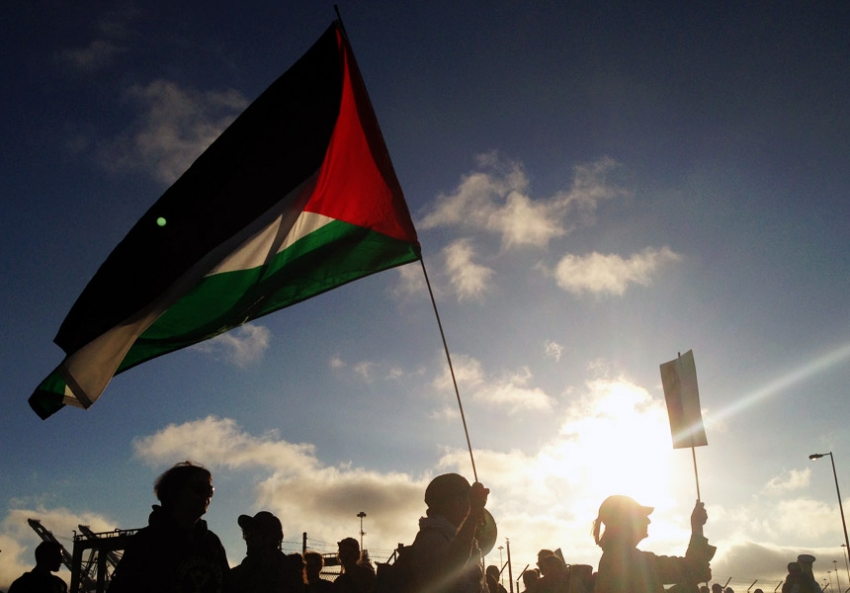 In response to the recent war between Israel and Gaza, the Palestine General Federation of Trade Unions has issued a call urging American labor unions "to condemn the Israeli aggression and to boycott Israel through various means." In the Bay Area, that condemnation has emerged in the form of "Block the Boat," a campaign to stop the unloading of an Israeli-owned Zim Integrated Shipping Services vessel in the Port of Oakland.
This weekend, thousands of protesters massed in Oakland to prevent members of the International Longshore and Warehouse Union (ILWU) Local 10 from emptying the ship, effectively uniting the community in support of the international Boycott, Divest from, and Sanction Israel campaign, known as BDS. As of Monday evening, the boat had still not managed to successfully deposit its cargo.
On Saturday afternoon, more than 1,000 protesters gathered at the West Oakland Bay Area Rapid Transit (BART) station before marching about 1.5 miles to the Port of Oakland, where they planned to erect a picket line. Midway through the journey, however, organizers announced that they had received word the ship would not dock for the rest of the day.
"On August 16, 2014," Sameh Ayesh of the San Francisco-headquartered Arab Youth Association (AYO) cried over a loudspeaker, "we have stopped the ZIM Line from docking in the United States."
Tuesday, Aug 19, 2014, 9:00 am · By Kari Lydersen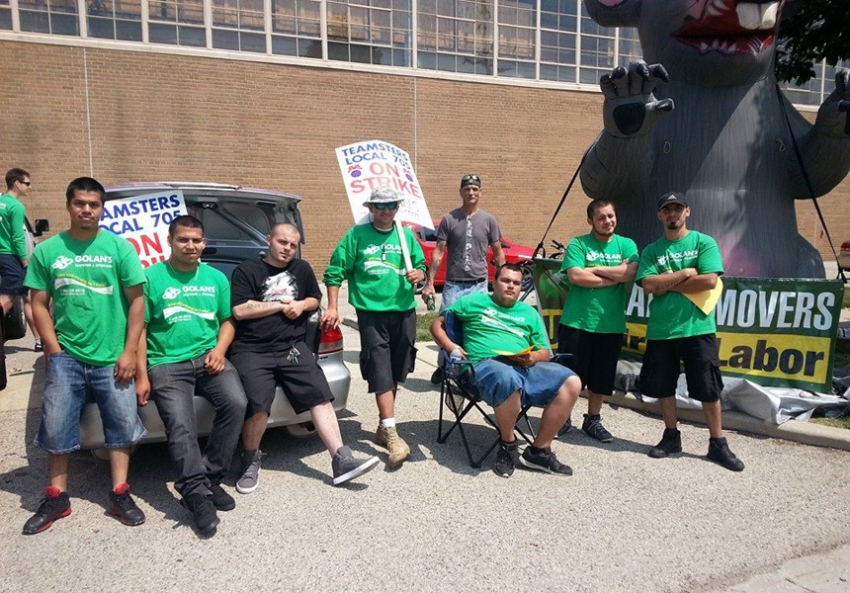 Every morning, workers at Golan's Moving & Storage in the Chicago suburb of Skokie are ordered to arrive at work by 6 a.m. to prepare trucks for the day. If they are late, they can be suspended for several days or otherwise disciplined. Yet they typically don't even start getting paid until about 8 a.m.—when they board a truck bound for their assignment.
This situation is among the many injustices that spurred Golan's workers to organize with the faith-based workers rights group Arise Chicago last year before unionizing with Teamsters Local 705. Since December 2013, the first contract negotiations have dragged on, with management canceling planned sessions 12 times in six months, according to the Teamsters.
So on July 28, about four-fifths of Golan's workers walked out on strike. Negotiations are theoretically continuing, but Teamsters Local 705 business agent Richard De Vries says that the company officials walked out of their most recent session, on August 14, after just 41 minutes.
Monday, Aug 18, 2014, 1:44 pm · By Bruce Vail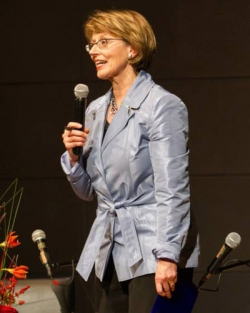 As a daily radio show host and Baltimore Sun columnist, it's Dan Rodricks' job to have an opinion on almost every subject that's in the news. But thus far, he has been silent on one of the hottest issues in his own workplace—a union drive at Baltimore's public radio station WYPR.
That's a reflection of the organizing strategy of the Screen Actors Guild-American Federation of Television and Radio Artists (SAG-AFTRA), the union attempting to organize 20 to 30 hosts, reporters, producers, analysts and new media professionals at the station. Though an election was held among the workers on July 30, with votes tallied a week later, there has been little news coverage anywhere in the regional media market.
On June 3, SAG-AFTRA presented WYPR with a request for voluntary recognition of the union. In the 12 weeks since, inquiries from In These Times to SAG-AFTRA's Los Angeles headquarters as to the specifics of the workers' demands or the circumstances of the drive have been repeatedly brushed off. Last week, a SAG-AFTRA spokesperson responded with an abbreviated statement:
While an election was held on July 30 and the votes counted on August 5, this matter is still open due to objections filed by both sides. Until this matter is completed, we are not making any comments.