Tuesday, Jun 30, 2015, 8:47 pm · By David Moberg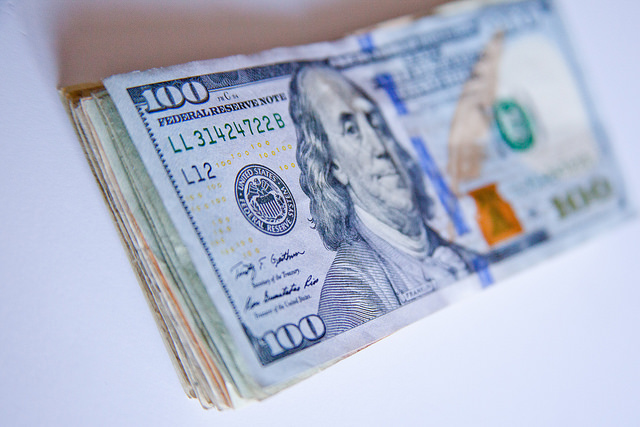 President Obama's administration took another promised step on Tuesday towards raising the living standards of American workers, and Republicans and business groups are not likely to be able to stop it.
Using the administration's power to update workplace rules regarding premium pay for overtime work, the Department of Labor on Tuesday began taking steps that could bring higher pay or more leisure time to an estimated 5 million middle-income workers by next year.
Tuesday, Jun 30, 2015, 3:40 pm · By Leo Gerard, United Steelworkers President
The Supreme Court last week ensured millions of Americans retained their health insurance. Those who kept their coverage sighed with relief. Democrats cheered.
Republicans reacted with vitriol and recrimination. Even the GOP dissenters on the Supreme Court couldn't stop themselves from responding with bitter sarcasm. Weirdly too, with language like "jiggery-pokery."
For the entire five years since Democrats passed the Affordable Care Act (ACA), Republicans have relentlessly attempted to kill it—along with some of its most vulnerable beneficiaries who'd lack life-saving health care if the GOP succeeded. Some Republican legislatures and governors have jubilantly exploited a provision in a previous Supreme Court decision to deny the working poor in their states access to the ACA's expansion of Medicaid. But the GOP has lost the bulk of two appeals to the Supreme Court. And Republicans have failed at 67 attempts to repeal all or part of the ACA. They need to call off their war on health care now. Declare a ceasefire. Stop trying to slaughter a law that's helping millions.
Tuesday, Jun 30, 2015, 2:51 pm · By Micah Uetricht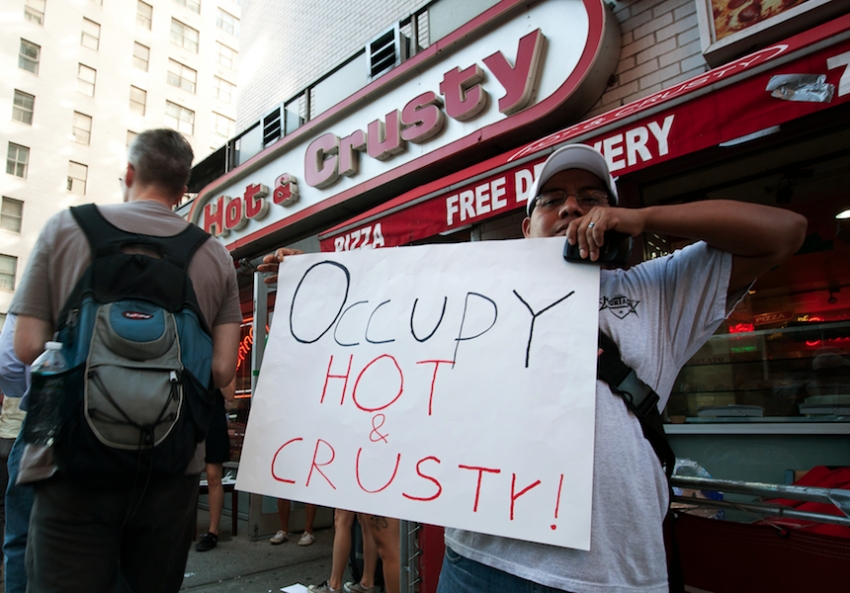 Midway through The Hand That Feeds—a new documentary by Rachel Lears and Robin Blotnick—Mahoma López, a shy Mexican immigrant restaurant worker, reflects on the effectiveness of a labor organizing tactic used by workers at Hot and Crusty, a New York City café and bakery. They put the faces and names of abusive managers and restaurant owners on fliers, and distribute them to passersby on the sidewalks of Manhattan's Upper East Side.
As grainy cell phone footage of managers angrily pushing union organizers and workers in the street and kicking the fliers flashes across the screen, Lopez flatly states, "It works really well. It really puts them in their place."
Tuesday, Jun 30, 2015, 11:00 am · By Samantha Winslow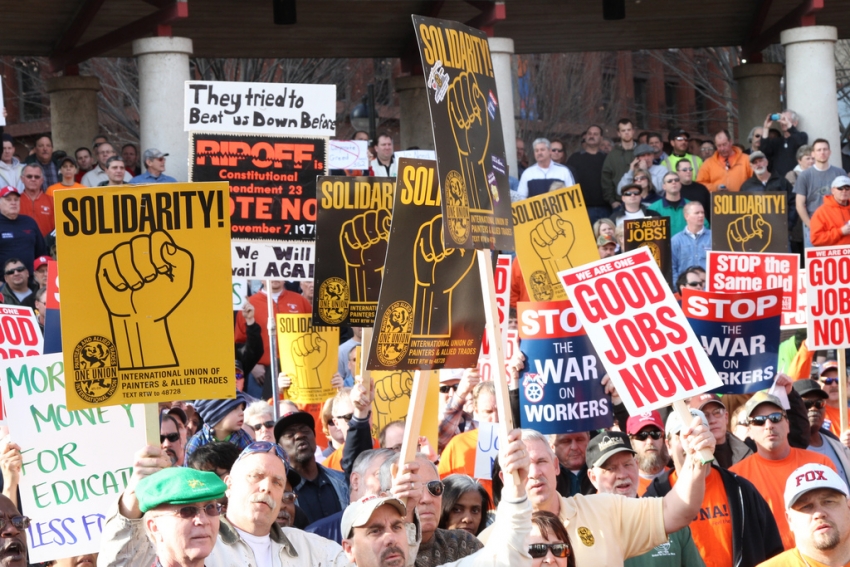 This post first appeared at Labor Notes
In late June the Supreme Court will decide whether to hear a lawsuit, Friedrichs v. California Teachers Association, that could make the whole public sector "right to work." The court would determine whether public sector unions could continue to collect so-called "fair share" or "agency" fees.
If CTA loses, public employees across the country could opt out of membership and pay nothing for the union protections they enjoy. Union budgets —and strength—would be further diminished. Public sector unions are playing defense. They need a plan to convince employees to join (or stay in) the union. But they're operating in a difficult terrain, after years of cuts and concessions. "There's been a loss of confidence," said Vice President Daniel Barnhart of United Teachers of Los Angeles. "When you are in a crouch, it's harder for people to see a fighting union."
Friday, Jun 26, 2015, 5:18 pm · By Michael Arria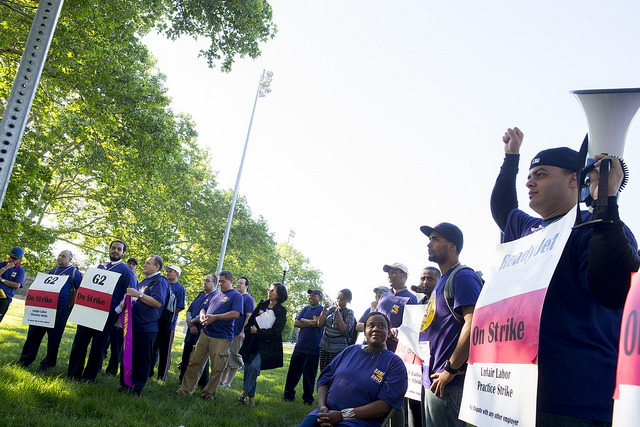 On the morning of June 17, a large group of non-union airport employees went on strike at Boston's Logan Airport, with about 100 of them picketing outside the facility. The contracted workers belong to G2 Secure Staff and ReadyJet Flight Support; workers accuse both companies of engaging in unsafe labor practices and say they are seeking a fairer work environment and a union.
The workers themselves aren't the only ones flagging improper working conditions. According to a 2014 OSHA investigation of ReadyJet, which examined just two terminals at Logan, the contractor did not provide their employees with gloves when they were asked to clean airport bathrooms or effectively train them on how to deal with hazardous chemicals. The investigation produced four citations and a $29,500 fine. ReadyJet is subcontracted by airlines like JetBlue and US Airways for cabin cleaning services.
Friday, Jun 26, 2015, 4:31 pm · By Rachel Luban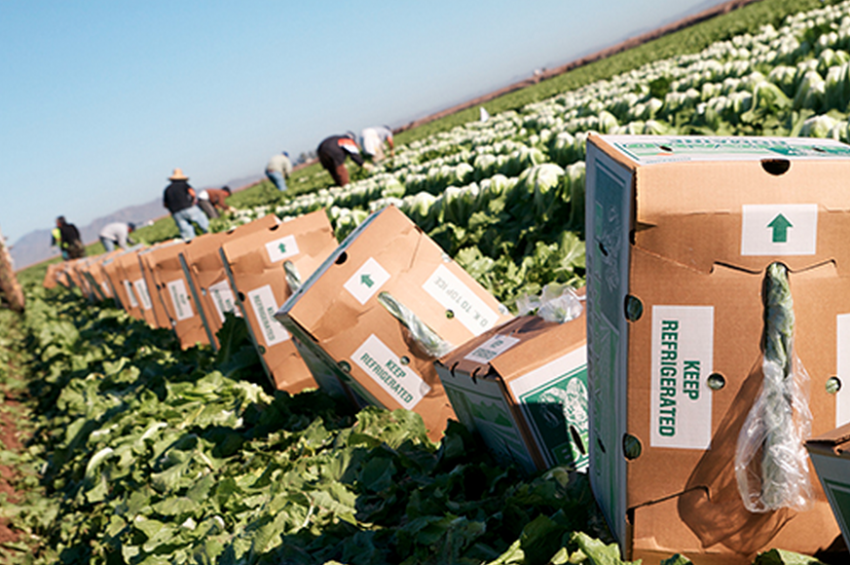 Once again, the beleaguered H-2B guestworker program is the subject of a legal battle. Once again, the battle is over basic worker protections. While employers are fighting in court and in Congress to have newly implemented protections removed, guestworker advocates are calling for the public to demand that the government keep them.
For decades, H-2B operated virtually without official rules. Until 2008, the federal visa program, which brings in foreign workers to do temporary, non-agricultural jobs when American workers supposedly cannot be found, was mostly regulated by informal "guidance letters" from the Department of Labor (DOL). The Bush administration issued a formal rule broadly regulating the program for the first time in 2008, and for four years, that was that.
Friday, Jun 26, 2015, 12:21 pm · By Mario Vasquez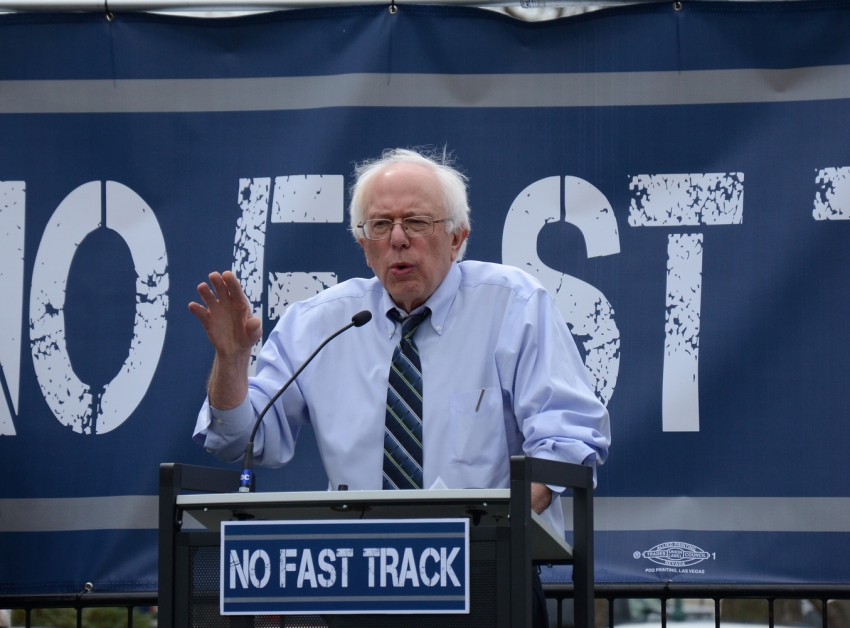 Labor for Bernie, a new nationwide network for union members, announced today the launch of their grassroots movement to push the AFL-CIO and other unaffiliated major labor organizations such as SEIU and the Teamsters toward endorsing Senator Bernie Sanders's 2016 presidential campaign.
Almost 2,000 union members have signed onto a letter outlining the network's goals. Labor for Bernie reports that more than a third of these Sanders supporters belong to building trades unions, with 137 International Brotherhood of Electrical Workers signees alone. Other unions that showed significant representation in the letter include the Communications Workers of America, American Federation of Teachers, the National Education Association, Service Employees International Union, International Union of Operating Engineers, United Auto Workers and the International Brotherhood of Teamsters.
Thursday, Jun 25, 2015, 4:26 pm · By Bruce Vail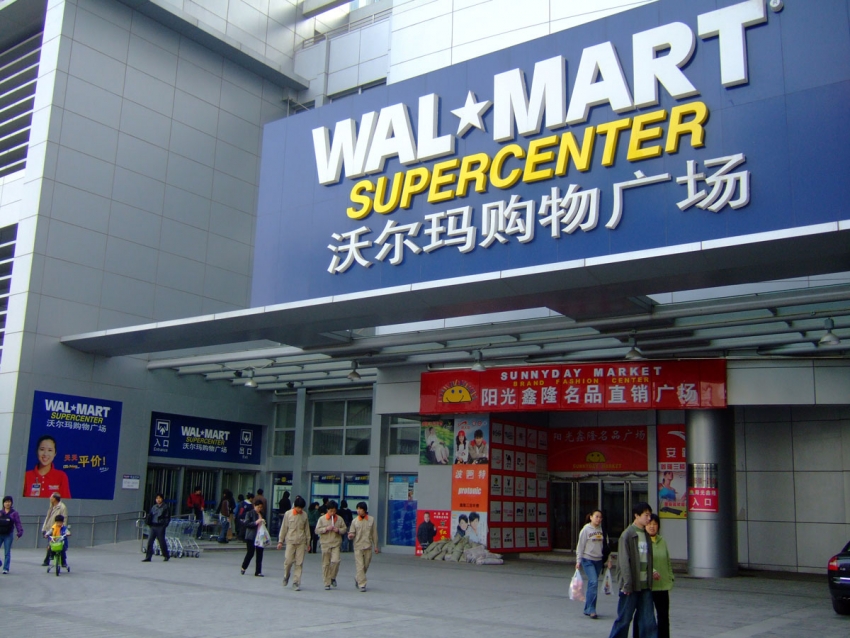 Almost 10 years after Walmart was forced to accept unionization of its stores in China, the U.S.-based merchandising giant continues to deny basic collective bargaining rights to its Chinese retail workers, according to two union experts speaking last week at a conference on Walmart and labor in Washington, D.C.
Walmart has succeeded in meeting the Chinese government's demands that the company allow unions to be formally established, but this has not translated into any effective collective bargaining power for some 107,000 workers at the company's 411 Chinese stores, says Han Dongfang, Executive Director of the Hong Kong-based China Labour Bulletin. Han and other experts spoke June 15 at an "Organizing the Workers of Walmart: From Bentonville to Beijing" conference sponsored by the Albert Shanker Institute.
Thursday, Jun 25, 2015, 12:37 pm · By Ava Tomasula y Garcia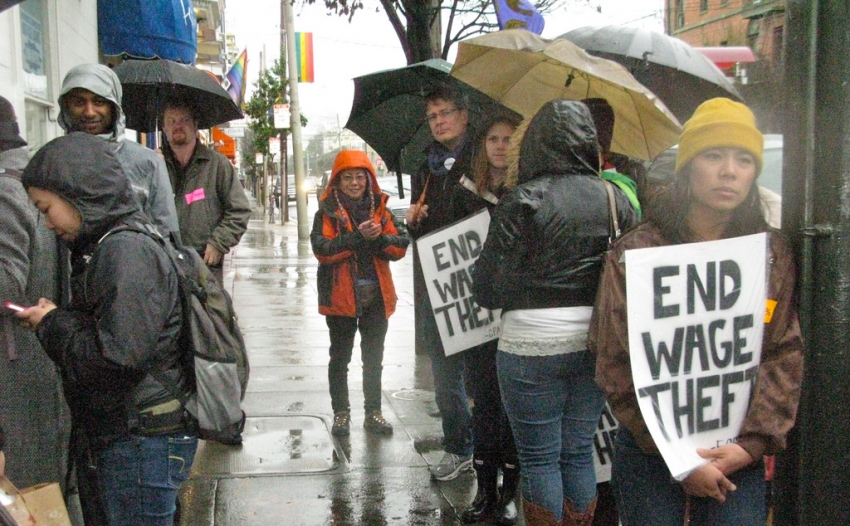 For many employers, wage theft makes good business sense. The probability of getting caught refusing to pay a worker overtime, shaving hours off their check or paying less than the minimum wage is low. And even in the small number of cases pursued by victims that see the inside of a courtroom, employees often only recover a fraction of what they're owed. A new law in Connecticut, however, aims to change this.
This Wednesday, Connecticut Governor Dan Malloy signed into law Senate Bill 914, a measure that will allow victims of wage theft to collect double the amount due them. By making the cost of breaking the law outweigh the cost of following it, business owners will be deterred from committing the crime in the first place.
"This is going to mean the transfer of millions of dollars each year from cheating employers to low-wage workers," says James Bhandary-Alexander, a lawyer for New Haven Legal Assistance who represents victims of wage theft.
Tuesday, Jun 23, 2015, 10:27 am · By Leo Gerard, United Steelworkers President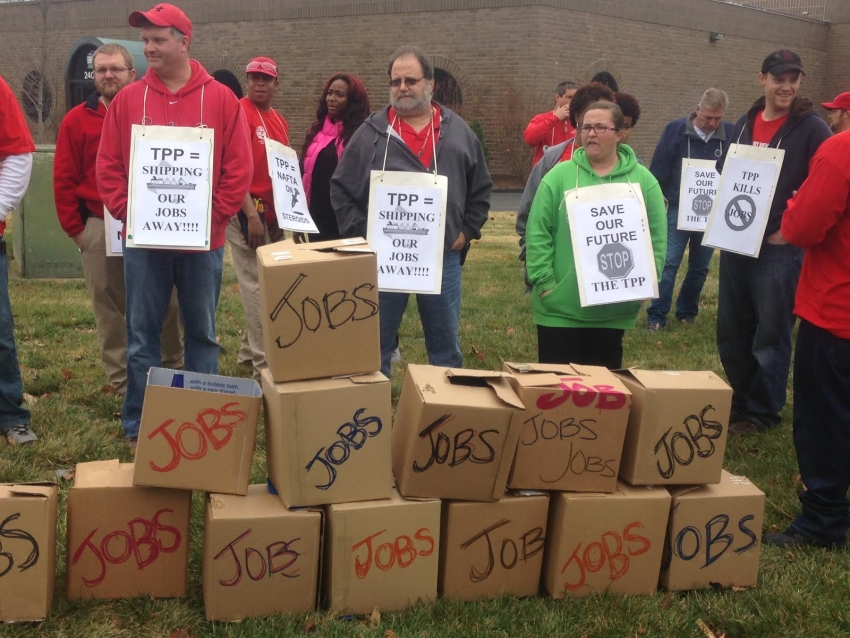 In a close vote last week, a majority in the U.S. House chose to continue glomming onto the same tired old broken-down trade tactics that have closed American factories, cost American jobs and caused massive trade deficits.
The majority voted to sustain for the next six years trade policies that failed American workers for the past 20. The majority abdicated Congress' constitutional responsibility to supervise international trade. Instead, they agreed to allow presidential administrations to once again negotiate trade deals in secret, then whip those corporate-appeasing, clandestine schemes through the Congressional approval process with absolutely no amendments, no changes, no improvements.