Friday, Sep 9, 2016, 2:23 pm · By Theo Anderson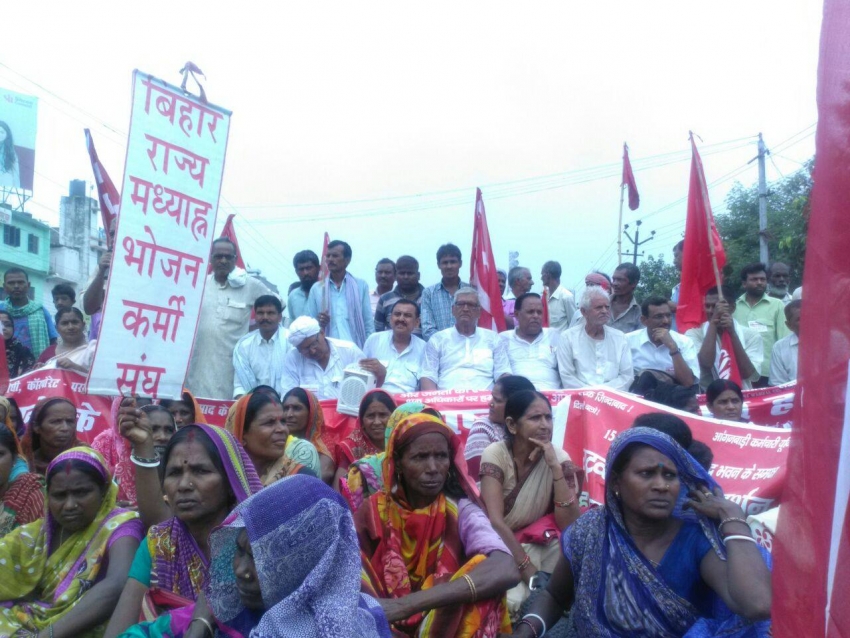 Trade unionists in India staged a nationwide strike last week that affected key sectors of the nation's economy, including transportation, healthcare, finance, energy, coal, steel, defense and education. Organizers reportedly claimed that more than 150 million people took part and that it cost the economy some $2.5 billion, making the strike the "world's largest."
Those numbers could not be independently confirmed, but this much is clear: Workers are angry at the Indian government and unwilling to accept its neoliberal economic agenda without a fight.
Friday, Sep 9, 2016, 12:42 pm · By Rebecca Nathanson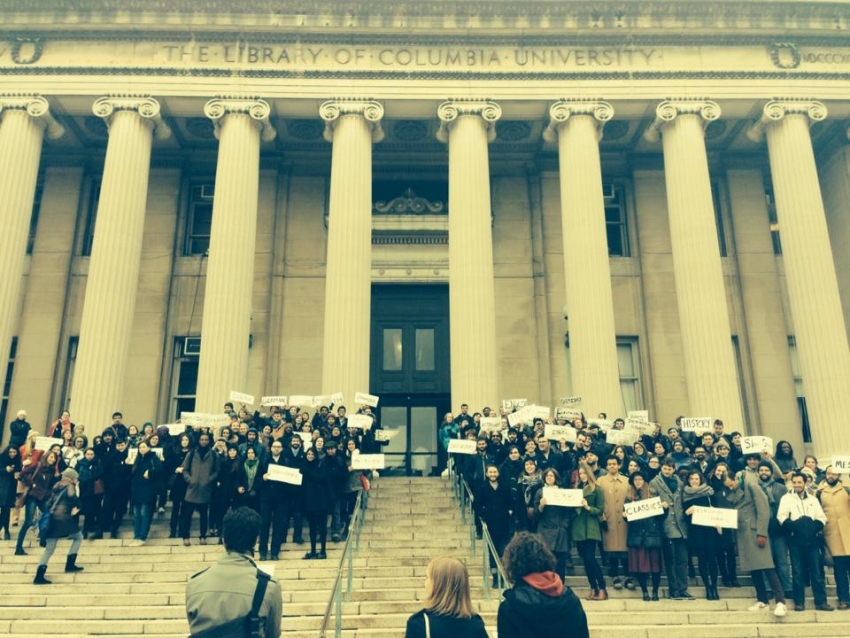 December 5 fell on a Friday in 2014; in New York City, the air was crisp. At Columbia University, about 200 graduate student-workers pulled on hats and scarves to gather on the imposing steps of Low Library, which houses the university president's office. While most stood in a block formation, holding signs declaring their department names, a small delegation went inside to deliver a letter to the president. It asked that he voluntarily recognize their union, the Graduate Workers of Columbia (GWC-UAW Local 2110), which a majority of graduate employees supported.
When the administration declined to reply, GWC and the United Auto Workers (UAW), with which it is affiliated, petitioned the National Labor Relations Board (NLRB) to certify their union. A complicated legal process ensued.
For more than a decade, the NLRB considered graduate employees to be students, not workers. As such, they did not have the same legal rights of most employees, including the right to organize. All that changed two weeks ago when the NLRB decision on the Columbia case finally came back, siding with the student-workers and their right to collective bargaining.
Thursday, Sep 8, 2016, 5:45 pm · By Anna Simonton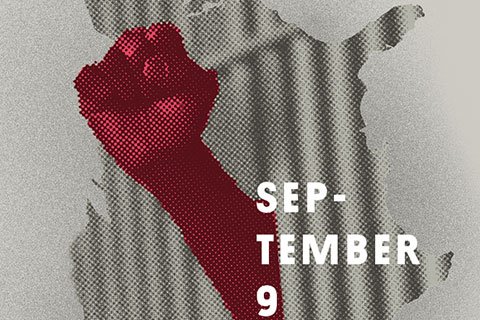 Forty-five years after the bloodiest prison riot in the United States, incarcerated people across the country plan to commemorate the Attica rebellion and peacefully protest prison conditions by bringing the multibillion-dollar prison economy to a grinding halt, in what may turn out to be one of the biggest prison strikes this nation has ever seen.
According to strike leaders, inmates from 40 prisons in 24 states have signed on to the plan. That information is not easily verifiable because those leaders are behind bars.
Using cell phones, Robert Earl Council Jr. (also known as Kinetik Justice), Melvin Ray and James Pleasant—all inmates in solitary confinement in Alabama—have coordinated what they're calling a National Day of Solidarity to End Prison Slavery. They say that on September 9, thousands of prisoners across the country will refuse to work. The duration of the strike may vary from prison to prison, but strike leaders in Alabama say they are prepared to maintain the protest until their demands for better working and living conditions––along with legal reforms––are met.
Wednesday, Sep 7, 2016, 4:32 pm · By Leo Gerard, United Steelworkers President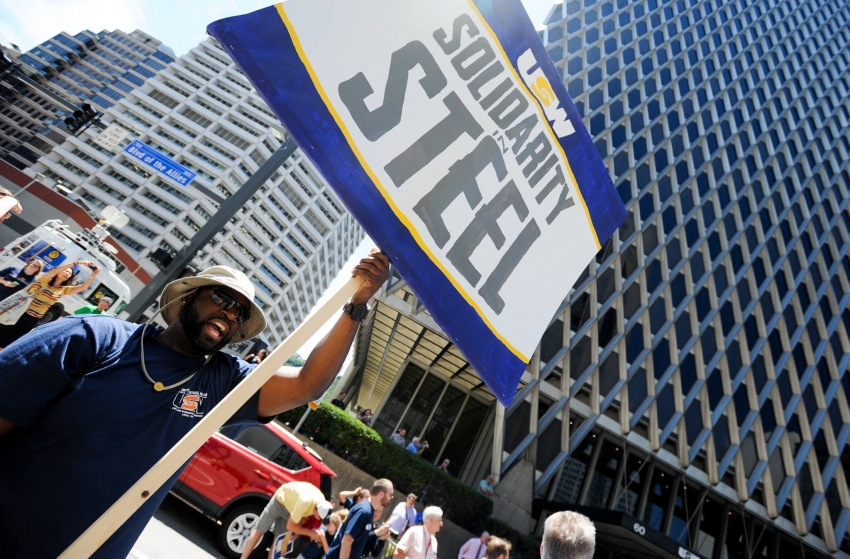 This article was first posted at Alternet.
China is gorging itself on steelmaking. It is forging so much steel that the entire world doesn't need that much steel.
Companies in the United States and Europe, and unions like mine, the United Steelworkers, have spent untold millions of dollars to secure tariffs on imports of this improperly government-subsidized steel. Still China won't stop. Diplomats have elicited promises from Chinese officials that no new mills will be constructed. Still they are. Chinese federal officials have written repeated five-year plans in which new mills are banned. Yet they are built.
All of the dog-eared methods for dealing with this global crisis in steel have failed. So American steel executives and steelworkers and hundreds of thousands of other workers whose jobs depend on steel must hope that President Barack Obama used his private meeting with China's President Xi Jinping Saturday to press for a novel solution. Because on this Labor Day, 14,500 American steelworkers and approximately 91,000 workers whose jobs depend on steel are out of work because China won't stop making too much steel.
Tuesday, Sep 6, 2016, 11:58 am · By Mario Vasquez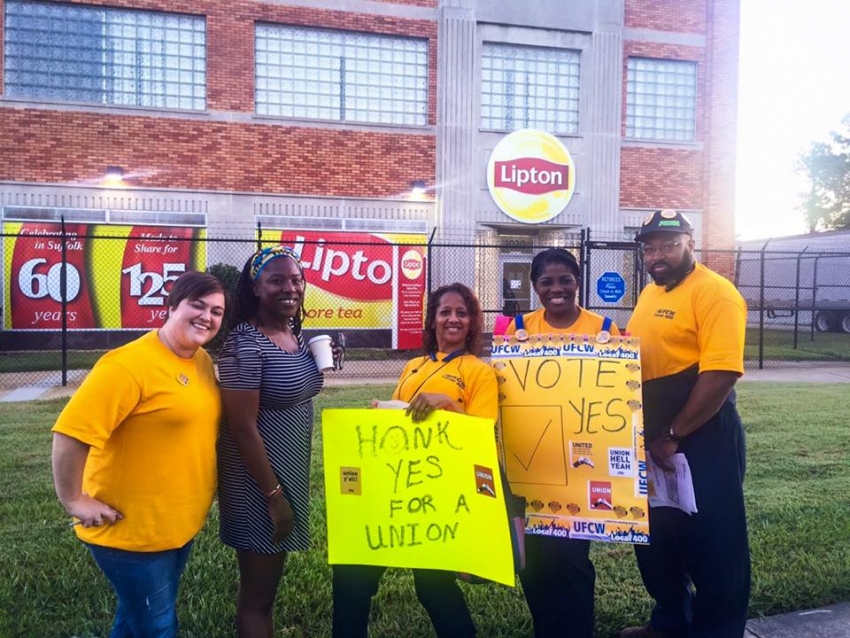 Juanita Hart has worked as an operator at the Lipton Tea manufacturing plant in Suffolk, Virginia, for 25 years. She's seen a lot of change in that time, but nothing like what happened last month.
"I was crying like I had won the lottery," Hart told In These Times. I was so glad and I was so happy because I've been told for all this time, all these years, that it would never happen. And when it happened, I had so much joy that all I could do (was) cry."
She was talking about workers' decision to join a union.
They voted, 108-79, in an election held by the National Labor Relations Board on August 26. More than 200 workers at the plant, which makes nearly all of the Lipton Tea sold in North America, will now be represented by United Food and Commercial Workers Local 400.
Monday, Sep 5, 2016, 1:10 pm · By David Moberg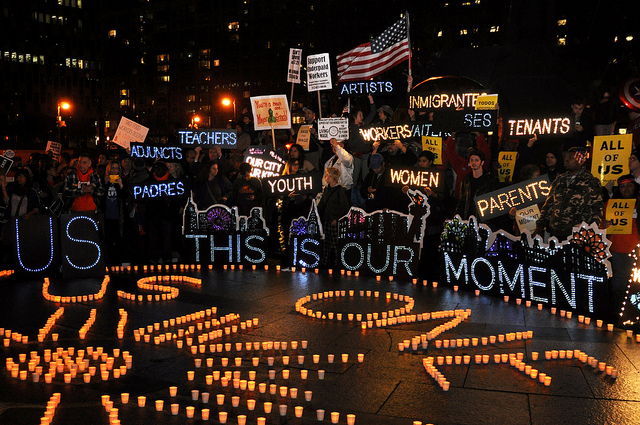 Since the 1890s, the United States has set aside the first Monday in September as Labor Day. It's meant to be "a yearly national tribute to the contributions workers have made to the strength, prosperity, and well-being of our country," according to the Labor Department. But in recent years, the day has been as much an occasion to reflect on how the labor movement and American workers have lost ground as a time for celebration.
Unions do have some grounds for cheer this year—a burgeoning movement of low-wage workers and their advocates that is moving towards a substantial increase in the minimum wage, new laws protecting long-ignored groups of workers, such as domestic and home care workers, and an interest in unions among young workers.
But actual organizing of workers into collective bargaining units with contracts has not kept pace with the growth of the private sector workforce. And it has become painfully obvious that as unions represent a smaller share of the workers in a region or industry, their members have less power and, with less power, they have a harder time bargaining for higher wages and other improvements.
Friday, Sep 2, 2016, 3:31 pm · By Maurice Weeks and Marilyn Sneiderman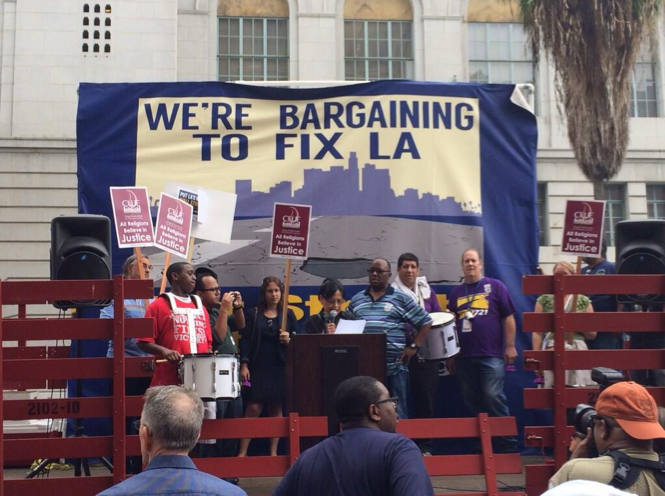 The Movement for Black Lives (M4BL) has made tremendous strides in exposing and challenging racial injustice, and has won real policy victories. The policies, while often imperfect, are a testament to the strength of the organizing and activism of the moment. Not coincidentally, this uprising comes at a time when income and wealth inequality are at peak levels and the economy for most black people looks markedly different than the economy for their white counterparts.
Just as we are in a critical moment in the movement for racial justice, we are in a critical moment for the right to unionize. Unions, which have been a major force for economic justice for people of color in the past 50 years, have been decimated to historically low levels.
Labor should work alongside the Movement for Black Lives, a coalition with more than 50 organizations, to usher in a radically new economic and social order. The path won't be easy. But recent history has shown that one of the ways to get at this new reality is through union bargaining. Consider the example of Fix L.A.
Wednesday, Aug 31, 2016, 12:41 pm · By Sonia Singh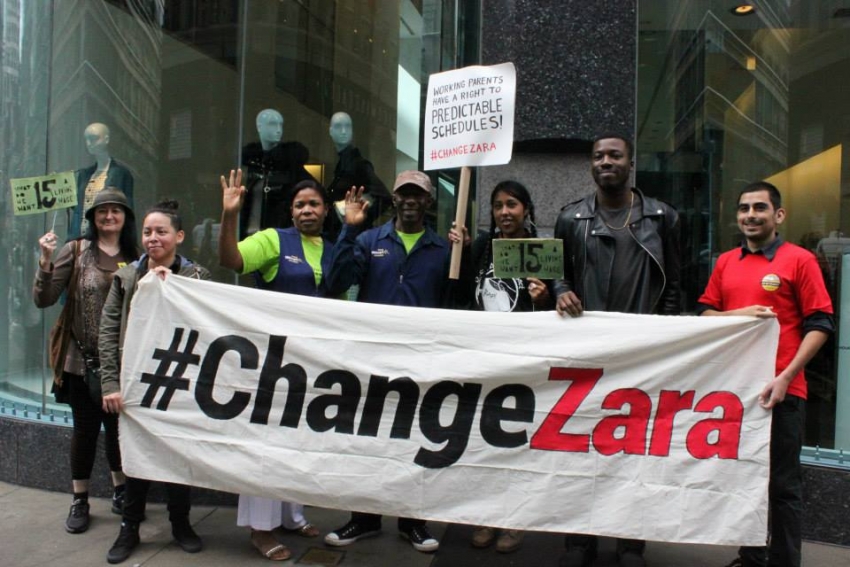 This article was first posted at Labor Notes.
The high turnover in retail makes organizing a huge challenge. But a thousand workers at eight Zara stores in Manhattan beat the odds and unionized.
It's a first for Zara workers in the U.S. The Spanish-owned fashion outlet had agreed to recognize the union after a majority of workers signed cards, a milestone they reached in July. They'll be members of Retail Workers (RWDSU) Local 1102.
Their win relied on international solidarity, in the form of an agreement between the retailer's parent company and a global union.
But equally crucial was the help of a New York City worker center, the Retail Action Project (RAP), that specializes in building workers' skills, including action on the job.
Tuesday, Aug 30, 2016, 6:10 pm · By Bruce Vail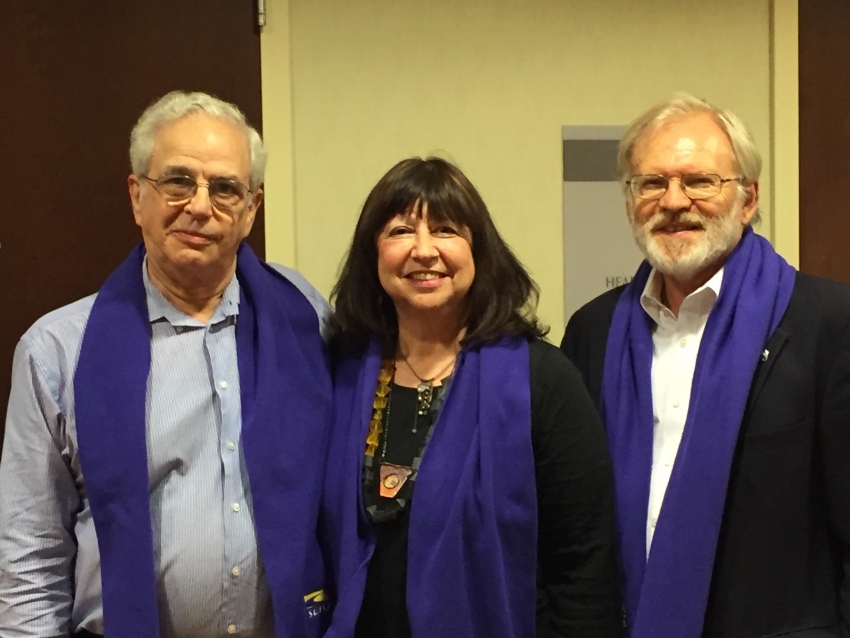 BALTIMORE—Enduring more than 18 months of delays, part-time faculty members at Goucher College officially won their right to a union this month when the National Labor Relations Board (NLRB) finally counted disputed votes from a 2014 election.
The NLRB certified the final tally as 40 votes in favor of union representation, with 36 against. It's a major step forward for the Goucher Faculty Union, an arm of Gaithersburg, Maryland-based Service Employees International Union (SEIU) Local 500.
Monday, Aug 29, 2016, 9:08 pm · By Kate Aronoff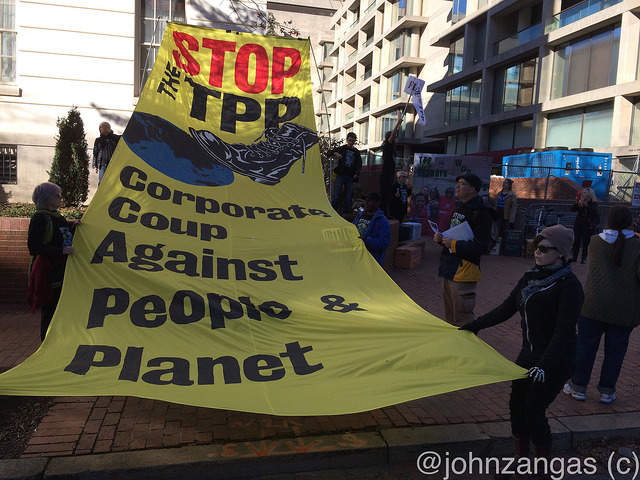 The Trans-Atlantic Trade and Investment Partnership (TTIP) is dead, at least according to Angela Merkel's second-in-command. And the Trans-Pacific Partnership (TPP) may not be far behind.
German Vice Chancellor Sigmar Gabriel said Sunday that "negotiations with the United States have de facto failed, even though nobody is really admitting it." According to Gabriel, who also serves as his country's economy minister, negotiators from the European Union and United States have failed—despite 14 rounds of talks—to align on any item out of 27 chapters being discussed. Gabriel and his ministry are not directly involved in the negotiations.