Thursday, Feb 26, 2015, 4:43 pm · By Andrew Mortazavi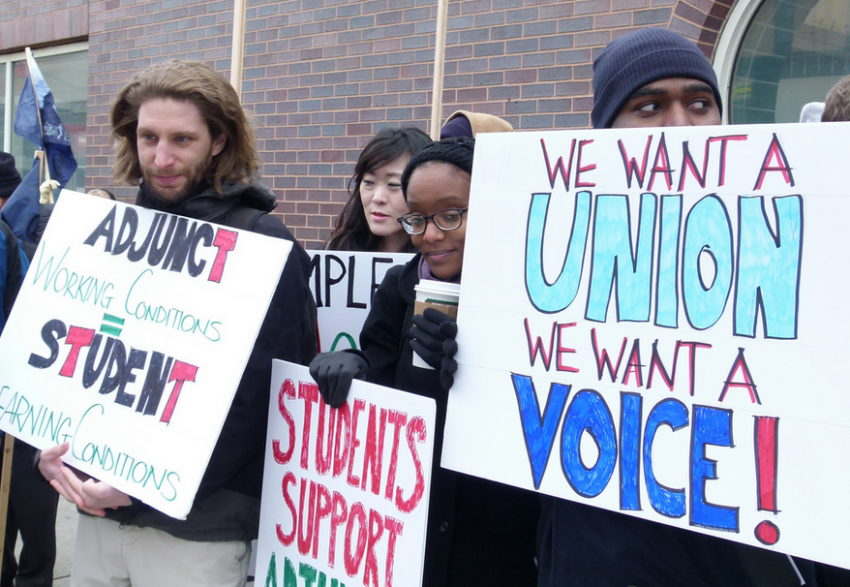 Yesterday, adjunct faculty members at over 100 college campuses carried out coordinated demonstrations as part of National Adjunct Walkout Day. Adjuncts aimed to draw attention to low pay, exploitative working conditions, and a lack of job security. They organized walkouts, "teach-ins," and rallies to push for part-time academic workers' rights and greater visibility.
While specific goals varied among activists, most adjuncts organizing around the event are demanded better pay, more job security, and access to benefits.
Thursday, Feb 26, 2015, 4:08 pm · By Jonathan Brozdowski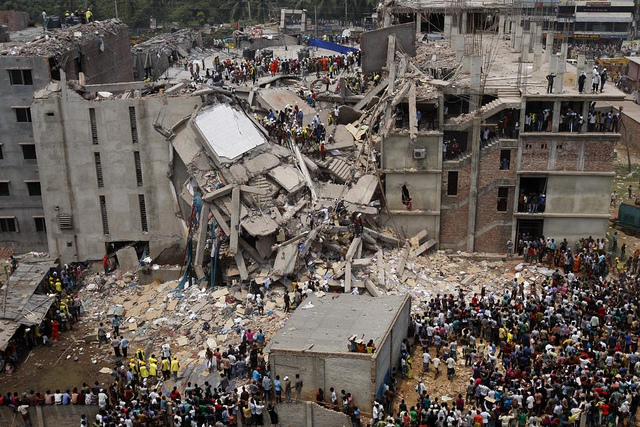 After weeks of negotiations, Western companies have agreed to resume business with a Bangladeshi apparel maker on the condition that it would bargain with, and cease beating, union leaders.
Late last year, as reported by Steven Greenhouse and Hiroko Tabuchi in the New York Times, closed-circuit camera footage emerged of a female union leader being swarmed and assaulted, only three months after a female union president was severely beaten over the head with an iron rod. Both incidents occurred at factories owned by the Azim Group, which reports employing 27,000 workers. Despite allegations by Workers United, the main union for garment workers in the U.S., of company involvement in the attacks, Azim could not be proven to be responsible.
However, according to Greenhouse and Tabuchi's story, the VF Corporation, producer of the Wrangler, Nautica, Timberland and North Face brands, informed Azim it would terminate their relationship unless it took strong steps by December 31 to guarantee worker rights and ensure violence against union leaders would cease. Azim's agreement to cover both the medical bills of the beaten union leader and the full back pay of several union officials returning to work, along with several other measures, seemed to pacify Western companies and prevent contract termination with Azim as of February 18.
Thursday, Feb 26, 2015, 3:30 pm · By Kevin Solari
New York Governor Andrew Cuomo is no friend to labor, but this week his policies helped one of the most vulnerable segments of workers. On February 24, Commissioner of Labor Mario Musolino announced he would be following the earlier recommendation from the Wage Board to increase the minimum wage for tipped workers 50 percent to $7.50 an hour.
Thursday, Feb 26, 2015, 1:52 pm · By David Moberg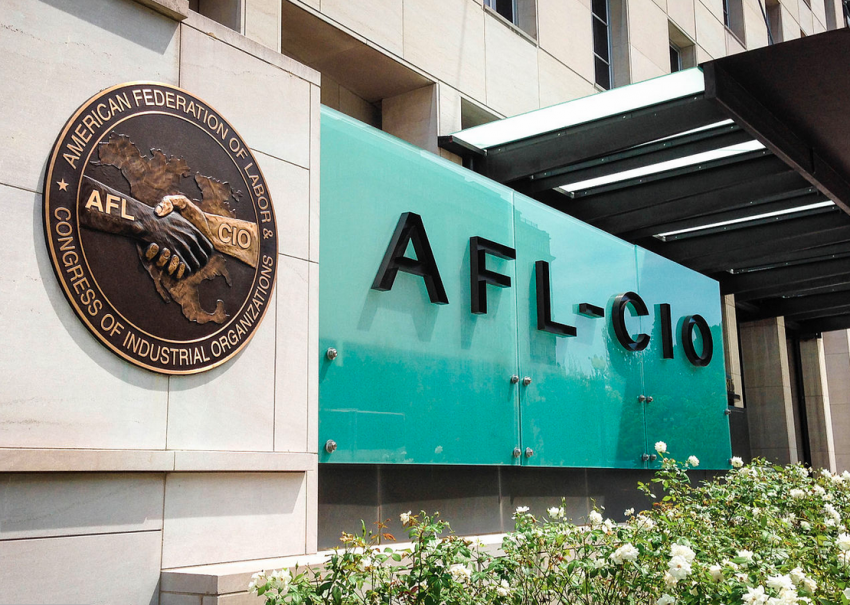 Contracts expire this year for roughly five million members of AFL-CIO unions. As their leaders gathered in Atlanta for the winter executive council meeting this week, they set a common goal to raise workers' wages significantly—and say their prospects for winning such improvements are better than they have been in many years.
Thursday, Feb 26, 2015, 7:00 am · By Fred Klonsky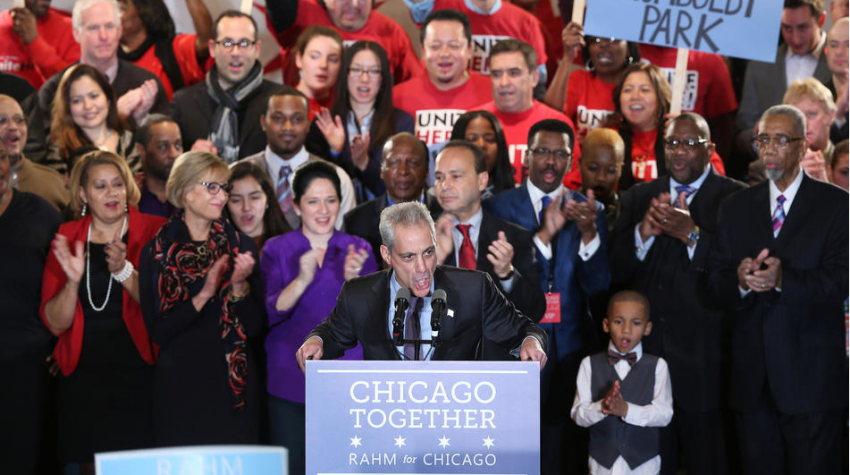 In the winter of 2011, I was running as a delegate to the annual Representative Assembly (RA) of the Illinois Education Association (IEA), the largest teacher union in the state. The 1,000 delegates to the state's RA had long met at the Hyatt Regency O'Hare in Rosemont. Running as a union delegate in 2011, my platform was simple and concise: "If the IEA RA is held at the Hyatt Regency O'Hare, don't vote for me because I won't attend. I don't cross picket lines."
UNITE HERE Local 1, who represents the housekeepers and other employees of the Hyatt Hotel chain in Chicago, were engaged in a labor dispute with the company. The downtown Hyatt Regency and North Michigan Park Hyatt were targeted with mass protests and non-violent arrests.
Members of my teachers local and I had joined with hundreds of others demonstrating union and labor solidarity against one of the city's wealthiest and powerful corporate families, the Pritzkers. The owners of the Hyatt chain, the Pritzker family were prominent supporters and funders of the national and local Democratic Party. Penny Pritzker had been the chief fundraiser for Obama's first presidential bid, and would soon serve on Mayor Rahm Emanuel's hand picked board of education; later, she would leave to be President Obama's Commerce Secretary.
I wrote to the president of Local 1 and asked that a letter be sent to Ken Swanson, then-President of the IEA, supporting my call for the RA to leave the Hyatt for another location. And the IEA did move its convention. So did the National Education Association, which held its 10,000-delegate national meeting in Chicago the next year. Soon after, many other large organizations also cancelled their meeting contracts with the Hyatt.
This history with UNITE HERE makes my disappointment in the union's support of Rahm Emanuel in the 2015 Chicago Mayoral election that much more bitter.
Wednesday, Feb 25, 2015, 1:04 pm · By Yana Kunichoff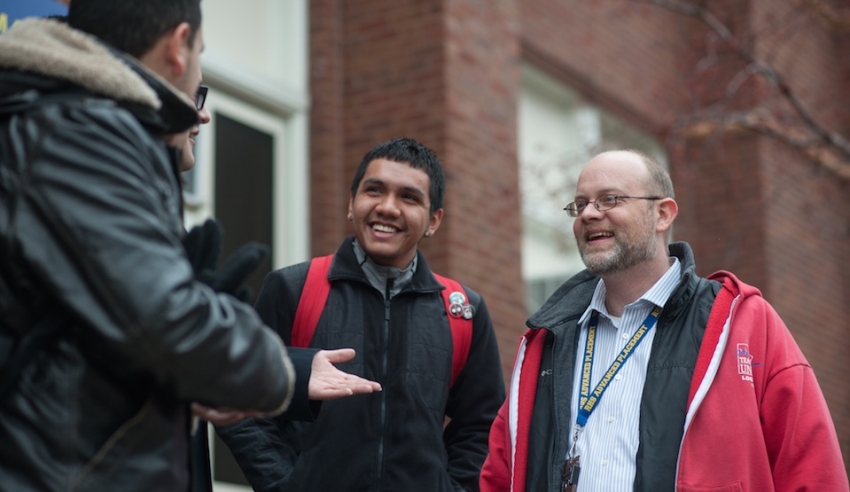 The anti-machine fervor that pushed Rahm Emanuel into a run-off with Chuy García on Tuesday night was also felt in several key aldermanic races around the city. Three staunch Emanuel allies in City Council are now facing run-offs against independent candidates who also happen to be Chicago Teachers Union (CTU) members.
Tuesday, Feb 24, 2015, 2:45 pm · By David Moberg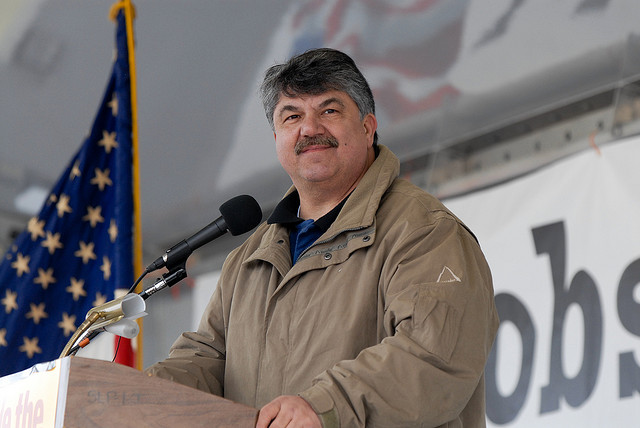 ATLANTA—The yardstick labor unions—and potentially a strong majority of American working or middle class voters—will use to judge candidates for president and lower offices next year is simple, said AFL-CIO president Richard Trumka at the winter meeting of the AFL-CIO executive council on Monday: "What are you going to do to raise our wages?"
But many of those voters will not be waiting for the political candidates' responses to the continuing trend towards greater inequality, which is partly a result of wages stagnating since the year 2000 while productivity increased by 25 percent.
Tuesday, Feb 24, 2015, 12:15 pm · By Julia Kann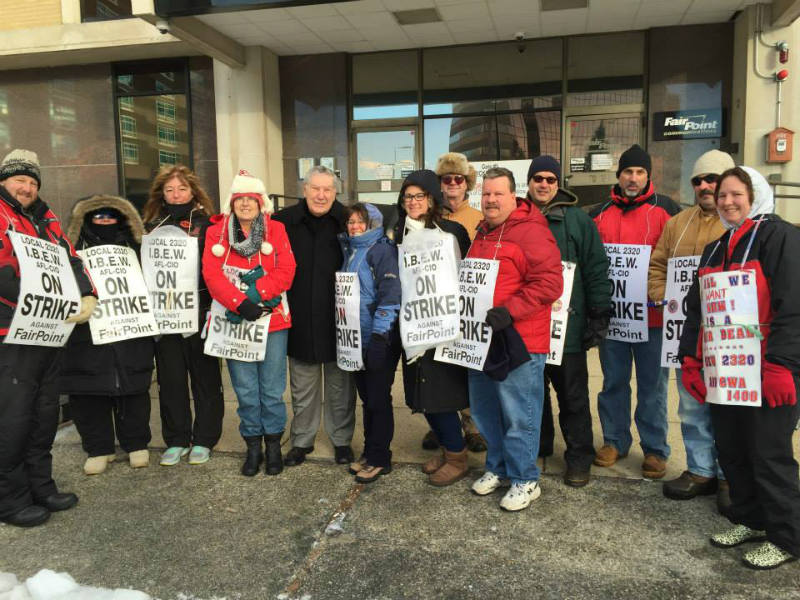 This post first appeared at Labor Notes.
FairPoint workers in New England have ratified a new contract, ending the longest U.S. telecom strike in decades.
Monday, Feb 23, 2015, 3:16 pm · By Arielle Zionts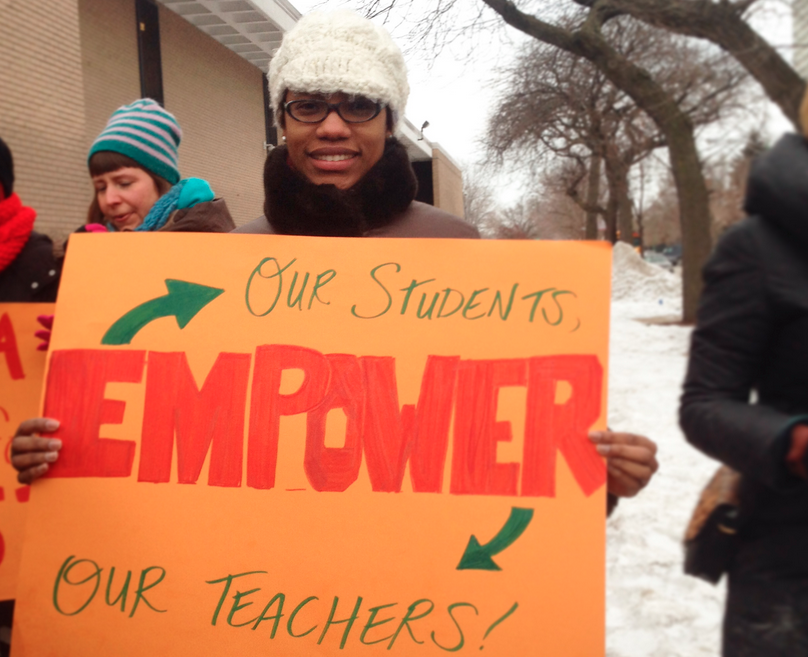 Teachers and staff at Chicago's Urban Prep Academies and North Lawndale College Prep (NLCP) announced on Friday they are seeking to form a union, joining the growing movement to organize charter school teachers in Chicago and around the country. Friday's announcement follows other charter school unionization efforts in Chicago including the United Neighborhood Organization network and several Chicago International Charter Schools, and came just days before the city's mayoral race.
Monday, Feb 23, 2015, 2:41 pm · By Kevin Solari
In recent years, one of the few bright spots in the American labor movement has been the rise of organizing in higher education, particularly among adjunct faculty at colleges and universities. With the growing reliance on adjuncts and graduate students for course instruction rather than full-time tenure-track faculty at universities around the country, the increasing precarity of higher education workers has become a major labor issue, and at a growing number of colleges and universities, academic workers have organized unions.