Tuesday, Jul 12, 2016, 11:47 am · By Alex Ding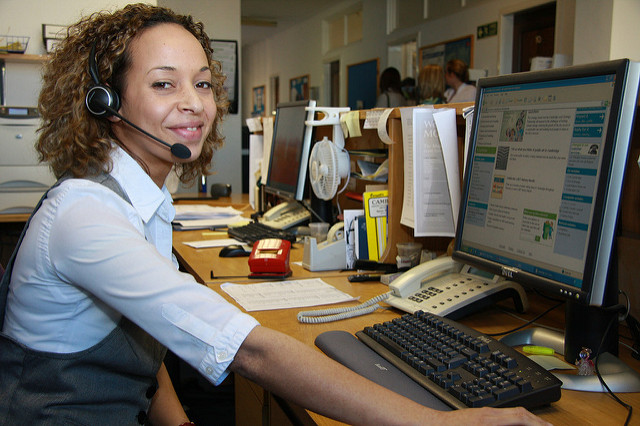 A new ruling will enable temporary and permanent employees to come together to negotiate with their bosses in mixed bargaining units.
The National Labor Relations Board on Monday overturned a Bush-era standard that said a union could only organize a bargaining unit of jointly employed and regular employees if both employers consented—even if those employees worked together closely. "Jointly employed" includes temps who are hired through staffing agencies.
Monday, Jul 11, 2016, 10:40 am · By Jane Slaughter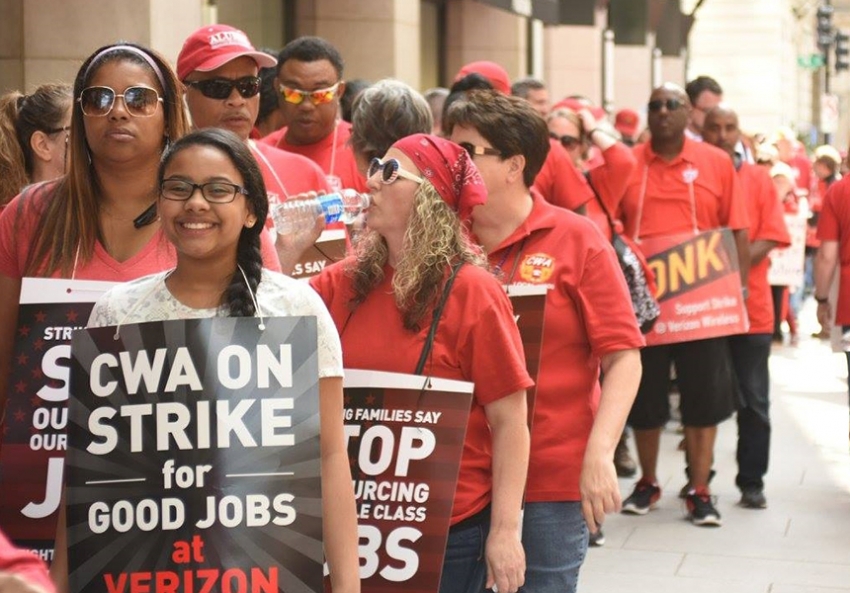 This post originally appeared at Labor Notes
Three big wins for workers in the last nine months arrived where you might least expect them: in the old, blue-collar economy. That's the economy where unions are down to 6.7 percent, where wins are rare and workers are supposed to be on their way out.
Yet at Chrysler, Verizon, and a huge Teamster pension fund, thousands of union members mobilized to put a stick in management's eye. Hundreds of thousands will see the benefit.
Victory #1: Last September 40,000 Chrysler workers turned down a two-tier contract by a vote of nearly 2 to 1. Despite earlier promises to bring a big chunk of Tier 2 workers up to Tier 1 wages, United Auto Workers bargainers had agreed to let the hated two-tier system continue indefinitely.
Wednesday, Jul 6, 2016, 7:20 pm · By Guy Miller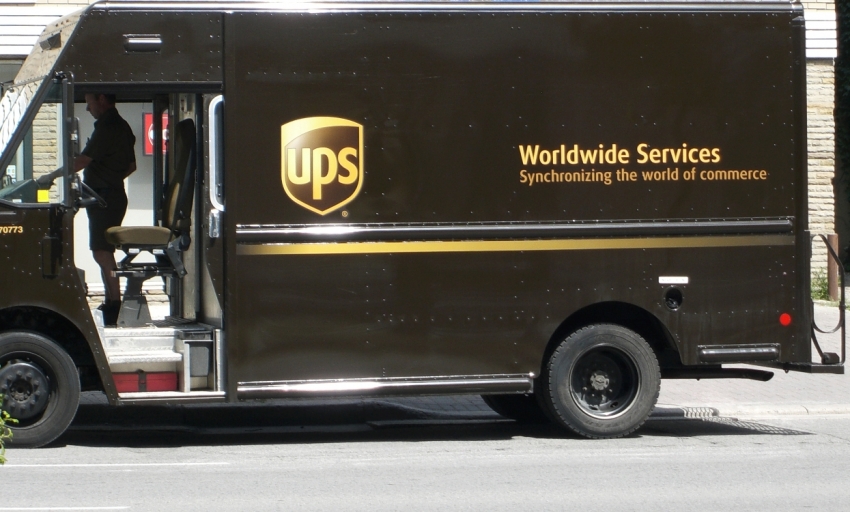 In 1972, the General Motors plant in Lordstown, Ohio was shut down by a strike that left both management and union leadership scratching their heads. The strike, by United Auto Workers Local 1119, was not called over the traditional bread-and-butter issues of wages and benefits, but rather working conditions and something a bit less tangible. Call that "something" control, or "alienation." Whatever the issue was, its emergence as an issue workers were angry enough to walk off the job over was something new in American labor relations.
After the strike was settled, Gary Bryner, the 29-year-old President of Local 1119, testified before a Senate subcommittee. "There are symptoms of the alienated worker in our plant. The absentee rate has gone continually higher. The turnover rate is enormous. [The Lordstown worker] has become alienated. He is disassociated with the whole establishment. That is going to lead chaos."
I remember entering the blue-collar world in 1968; my fellow workers and I were cocky, defiant and unintimidated by the boss. We were confident in our ability to take a stand or to find another job. Management would certainly have chosen another word to describe us: most likely, that word would be undisciplined.
Undisciplined workers meant not only shop floor militancy, but also workers willing to shut down production for a better standard of living. In 1974, there were 424 strikes of 1,000 or more workers in the United States. (There were 12 in 2015).
UPS did not escape this wave of militancy, as Joe Allen points out in his new book The Package King: A Rank and File History of United Parcel Service. "UPS was shaken by an unprecedented militancy of its workforce from 1968 to 1976," he wrotes, "when local and region wide strikes shut down the company for months on end."
Tuesday, Jul 5, 2016, 2:11 pm · By Moshe Z. Marvit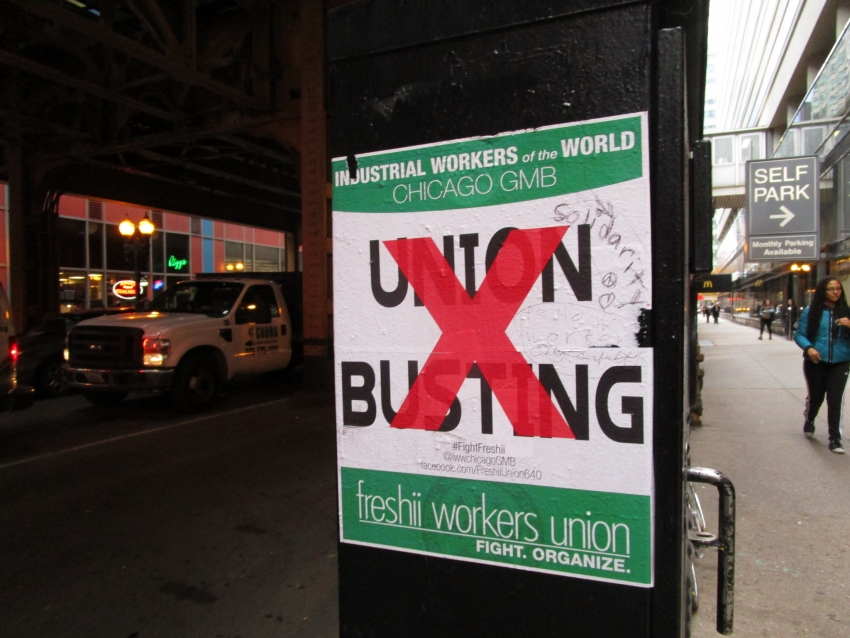 Earlier this year, the U.S. Department of Labor (DOL) passed the "persuader rule" that closed a major loophole, which has for decades allowed employers to hire attorneys and consultants to secretly assist them in what is politely referred to in the industry as "union avoidance." The goal of this activity is to persuade and prevent workers from organizing unions.
The new rule did not try to make the consultants' and attorneys' practices illegal, or regulate the types of activities that employers and consultants could engage in; it was simply intended to provide transparency to workers who are the subject of a coordinated anti-union campaign. But last week, a Texas federal district court judge issued a nationwide injunction prohibiting the DOL from implementing the rule.
Tuesday, Jul 5, 2016, 12:19 pm · By Benjamin Balthaser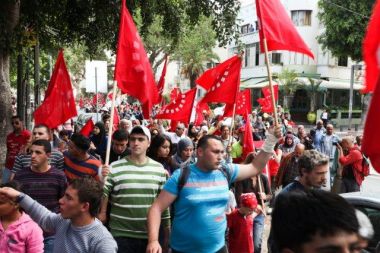 I met Yoav Tamir at the Labor Notes conference in Chicago this past April. Young, lanky, and with a scruffy trace of a beard, he looked like any number of activists at what is the most progressive, unruly wing of labor movement in the U.S. I heard organizers talk about leading strikes in strawberry fields, even in U.S. prisons, yet what I learned about him literally stopped me in my tracks: a Jewish Israeli, he organized Palestinian workers on Jewish-only settlements in the occupied West Bank. I'd never heard of such a thing.
Yoav is an organizer with the new Israeli labor union, Workers Advice Center, or WAC-MANN. WAC-MAAN was founded in the late 1990s as (as its name might suggest) a workers' advice center, and began organizing unions and negotiating contracts in 2010. A product of both deepening austerity within Israel as well as the wave of uprisings in the Arab world in 2011, WAC-MAAN organizes both across the racial line and across the Green Line, doing what no other labor organization in Israel or Palestine's history has done: create a multi-ethnic, bi-national workers' movement.
Tuesday, Jul 5, 2016, 11:46 am · By Elizabeth Grossman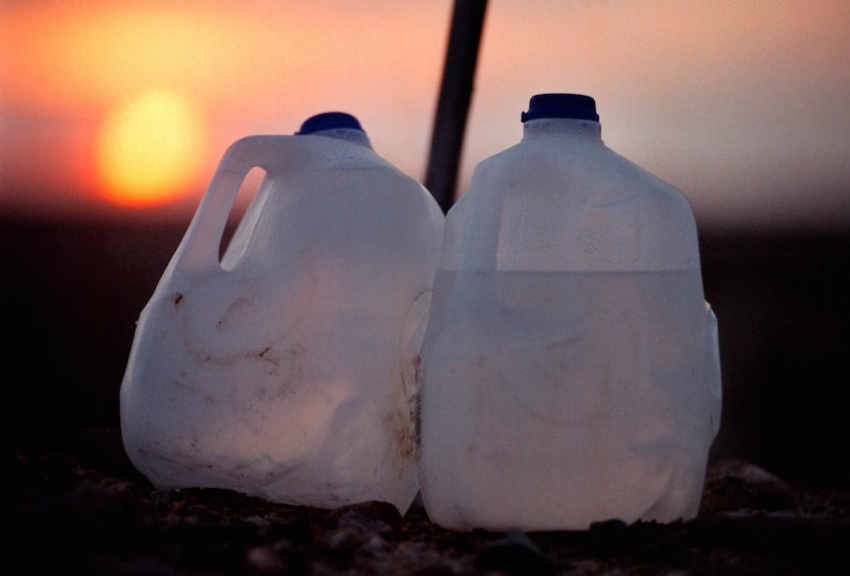 The summer of 2016 is barely two weeks old, but this year is already on track to break high temperature records in the United States. On June 20, cities across the Southwest and into Nevada reached all-time triple-digit highs. Meanwhile, every single state experienced spring temperatures above average, with some in the Northwest reaching record highs. These temperatures have already proved deadly, killing five hikers in Arizona earlier this month. Triple-digit heat earlier that same week is also being blamed for the deaths of two construction workers, 49-year old Dale Heitman in St. Louis, Missouri, on June 15 and 55-year old Thomas F. "Tommy" Barnes on June 14 at the Monsanto campus in nearby Chesterfield, Missouri.
"I've been around since 1973 and we've never seen anything like this," David Zimmermann, president and business manager of Sheet Metal Workers Local 36, told the St. Louis-Southern Illinois Labor Tribune. "With these new buildings, once they close them in, with the guys working in there, it's like working in a big oven."
Tuesday, Jul 5, 2016, 8:36 am · By Jamie K. McCallum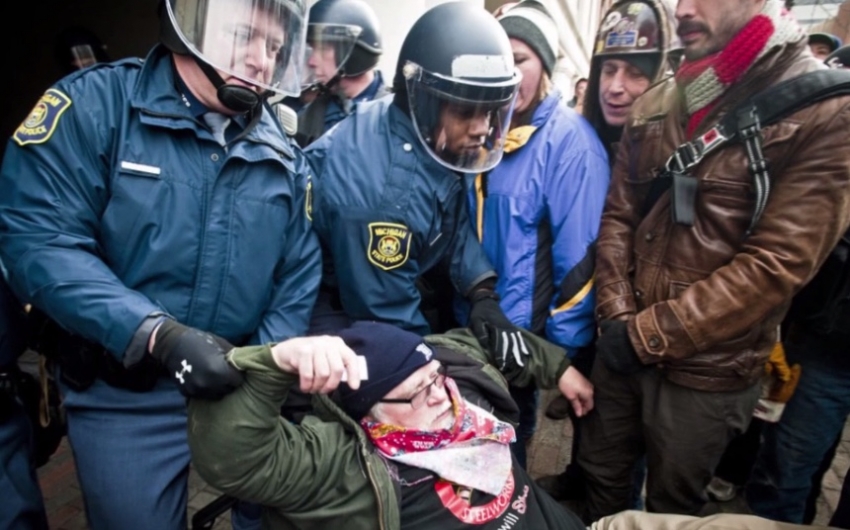 The game is rigged against American workers. What if the only way to win—to increase their power relative employers—was to break the rules?
In The Importance of Being Unruly, Frances Fox Piven tells the story of the US labor movement. She focuses on the role of massive disruption, troublemaking, and upheaval in creating big changes for US workers—higher wages, a voice at work, and a more economically equal society. The catch is that although aggressive mass strikes led to unions (which are good for workers), unions don't lead to mass strikes (which is bad for workers).
Wednesday, Jun 29, 2016, 5:12 pm · By David Moberg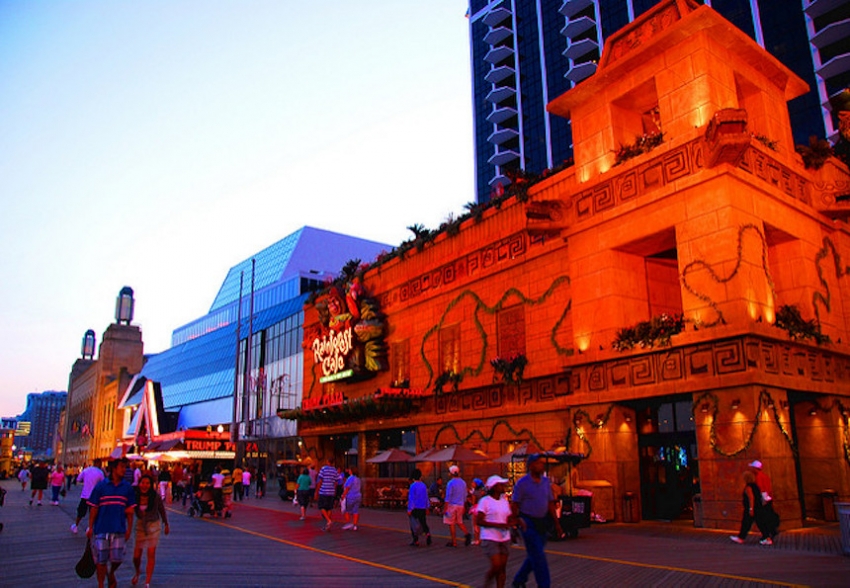 Just as the casinos of Atlantic City gear up for a desperately needed big influx of gamblers over the long Fourth of July weekend, thousands of casino workers who are members of UNITE HERE Local 54 may be putting their chips on a red spot marked "strike."
The union, representing about 6,000 non-gaming service workers, from room cleaners to drink servers, is negotiating separate but similar contracts with five of the city's eight casinos—Caesars, Bally's, Harrah's, Tropicana and Trump Taj Mahal. The United Auto Workers represents dealers and related workers at three of those casinos. Their contracts are not being negotiated, but UAW leaders have asked members not to do any work normally performed by strikers.
Tuesday, Jun 28, 2016, 6:12 pm · By David Moberg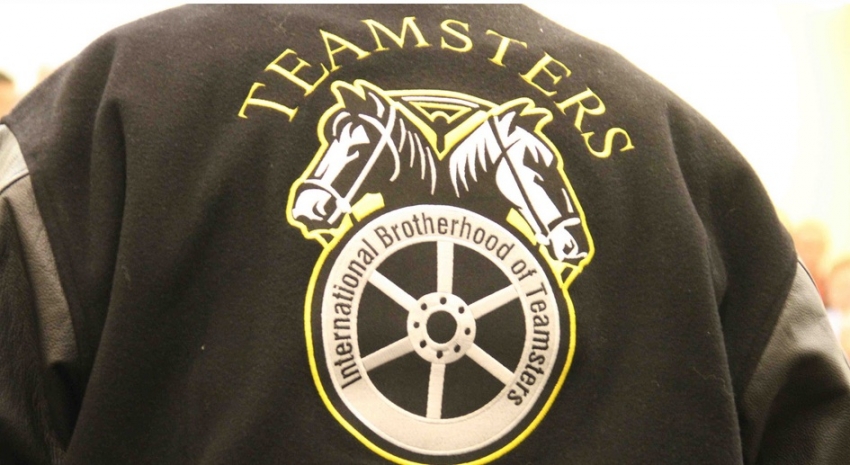 Delegates to the Teamsters union convention in Las Vegas this week are likely to set the stage for what may be the toughest fight for leadership of the union since James P. Hoffa, 75, won the presidency 17 years ago.
Fred Zuckerman, 59, the president of the 15,000-member Local 89 in Kentucky, will be at the head of the United Slate, challenging Hoffa for the presidency of the 1.26 million-member union. Zuckerman's diverse local union is one of the biggest in the Teamsters. Equally important, they include employees at the giant hub in Louisville, of the United Parcel Service (UPS), arguably the most important single employer for the Teamsters union and the largest concentration of drivers for the carhaul industry (which transports new cars and often influences contract trends)
Monday, Jun 27, 2016, 5:27 pm · By Jeff Schuhrke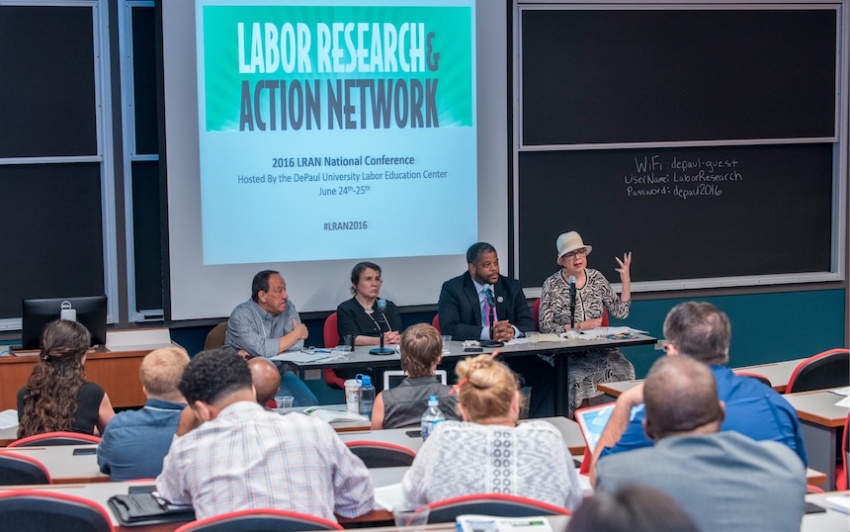 When 100,000 protesters occupied the Wisconsin State Capitol in early 2011 in an attempt to thwart Governor Scott Walker's bill revoking the rights of public sector employees, a group of labor researchers and scholars were motivated to coordinate their efforts to better serve the interests of the working class.
"We knew we needed academics with credibility saying that what was happening with Wisconsin's attack on unions was not right," says Erin Johansson, who at the time was a researcher for the Washington, D.C.-based advocacy group American Rights at Work.