Thursday, Jan 21, 2016, 6:11 pm · By Kari Lydersen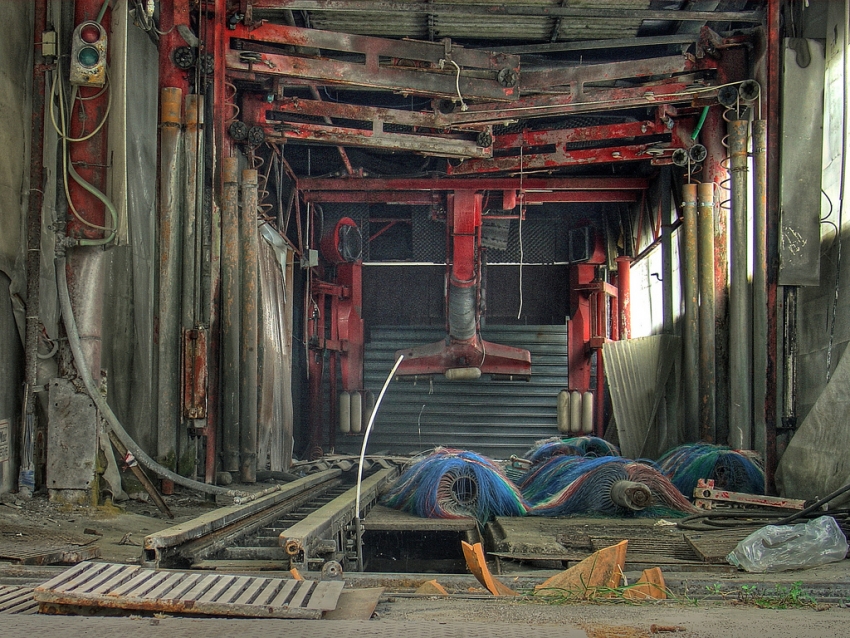 Harsh, messy winter days are when car wash workers' jobs are the hardest, and the busiest. Vehicles stream in crusted with salt and grime. The workers are outside, on their feet in slush, hands cold and raw as they scrub, wipe and buff cars clean.
Given the extra challenges of winter, people seek out full-service, hand car washes instead of cleaning their vehicles at home or driving through automated washes. So winter is when car wash workers can earn the most in tips, a crucial part of eking out a living in jobs that typically pay minimum wage—or less, as a study by the University of Illinois Labor Education Program showed in 2012.
So when the owner of Zips Car Wash on Chicago's near west side told workers that customers' tips belonged to him, they were not happy. Confiscation of tips is at the heart of an ongoing labor struggle for Latino workers at Zips and the Arise Chicago Workers Center, which has led a fight for the rights of car wash workers citywide since launching a campaign in 2012.
Five workers at Zips—four brothers and another man, all from Mexico—say that Zips owner Thomas Pozdol has accused them of stealing "his" tips and that he needed to use the tips to buy towels, soap and other supplies.
Tuesday, Jan 19, 2016, 4:29 pm · By Jonathan Rosenblum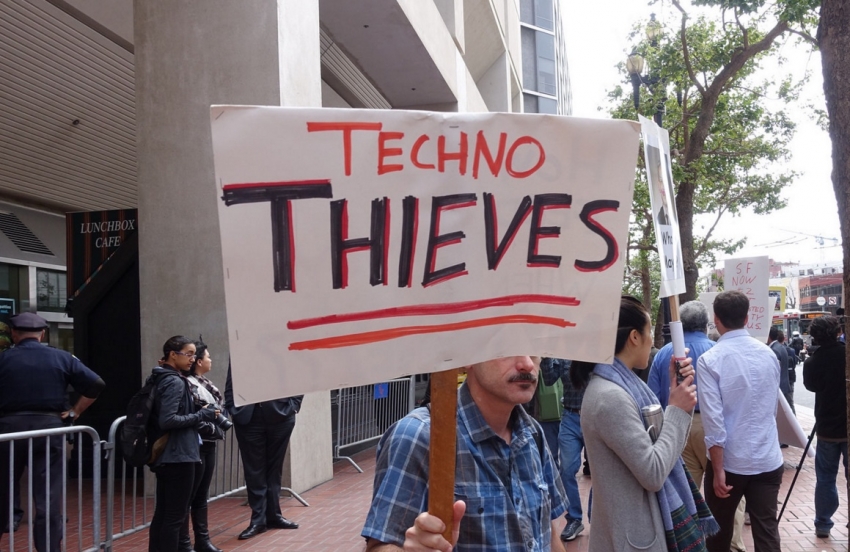 What are U.S. workers to do about the problems presented by the gig economy?
The past year saw a number of prominent liberals offer policy ideas to mitigate the worst elements of precarious employment. Former U.S. Labor Secretary Robert Reich proposed that companies pay into a common benefit fund for the gig workers they employ. Left-leaning think-tank executives, academics and even a few union leaders signed on to a manifesto declaring that portable benefits were the solution to easing the lives of precarious workers.
They're off the mark. A lasting solution can't simply address the obvious lack of benefits—it must tackle the real problem: the power differential between gig economy workers and the big businesses that control their labor.
Tuesday, Jan 19, 2016, 3:58 pm · By David Moberg
In the battle between Hillary Clinton and Bernie Sanders for labor union support for the Democratic presidential nomination, Clinton has a strong and growing lead in official endorsements, but Sanders may have the lead in member support—as well as in the passion of his supporters.
One signal of his appeal to union members is the respect and fondness many union leaders, even those supporting Clinton, feel toward Sanders. Often Clinton backers favor her for a variety of seemingly pragmatic, if debatable, reasons—her likelihood of defeating the Republican candidate or union leaders' desire for inclusion in the Democratic Party establishment that she represents (even though that party leadership often slights the needs of working people and unions). Many union leaders also seem reluctant to adopt a serious campaign to win more public support for Sanders and his ideas—even though he more consistently and vigorously advocates labor's agenda than Clinton does.
But many union members, both Democrats and many independents, believe in the policies and the overall vision of an expanded New Deal that both the labor movement and Sanders have long promoted. Yet Sanders appears to have more confidence that the broad American public will back those ideas and reject likely Republican and media attacks on his proposals, or on his self-described "democratic socialism," than do many top union officials who often complain about Democrats who will not support labor and its agenda.
Tuesday, Jan 19, 2016, 3:06 pm · By Aviva Chomsky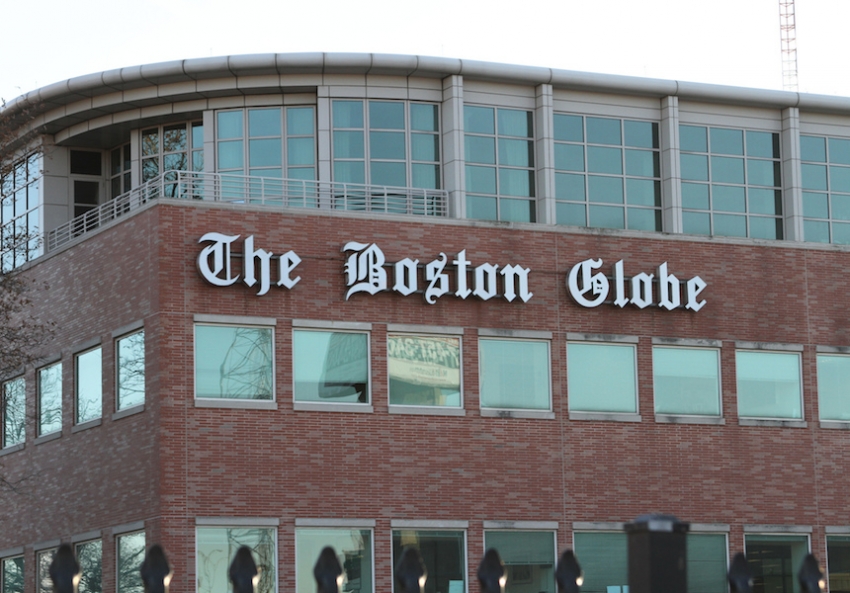 If you live anywhere near the Boston area, you've probably heard or read something about the Boston Globe's recent delivery debacle. Since the newspaper contracted with a new delivery company starting December 28, the entire delivery system collapsed, and subscribers have been puzzled and furious that their daily newspaper has vanished with little explanation and little hope for restoration any time soon.
In my book Undocumented, I included a section on newspaper delivery. I criticized the way workers were classified as independent contractors, meaning that they could receive less than minimum wage and be excluded from workers' compensation and unemployment benefits. I pointed out that they work 365 days a year, starting between one and four in the morning, could not miss a day of work unless they arranged for their own replacement, and had to drive hundreds of miles a week, paying for their own gas and car maintenance.
Finally, I noticed that regardless of the severity of a snow emergency or whether the streets had even been plowed, workers were required to show up for their routes. "It's a job," I wrote, "made for an undocumented immigrant." Indeed, in the Boston area and elsewhere in the United States, immigrants make up a large portion of the newspaper delivery labor force.
I never imagined that a few years later I would be sitting in a room with a half dozen newspaper delivery workers who were demanding a return to the conditions I had described—because the new Boston Globe delivery company, ACI Media Group of Long Beach California, had significantly worsened their working situation.
Tuesday, Jan 19, 2016, 2:40 pm · By Eli Massey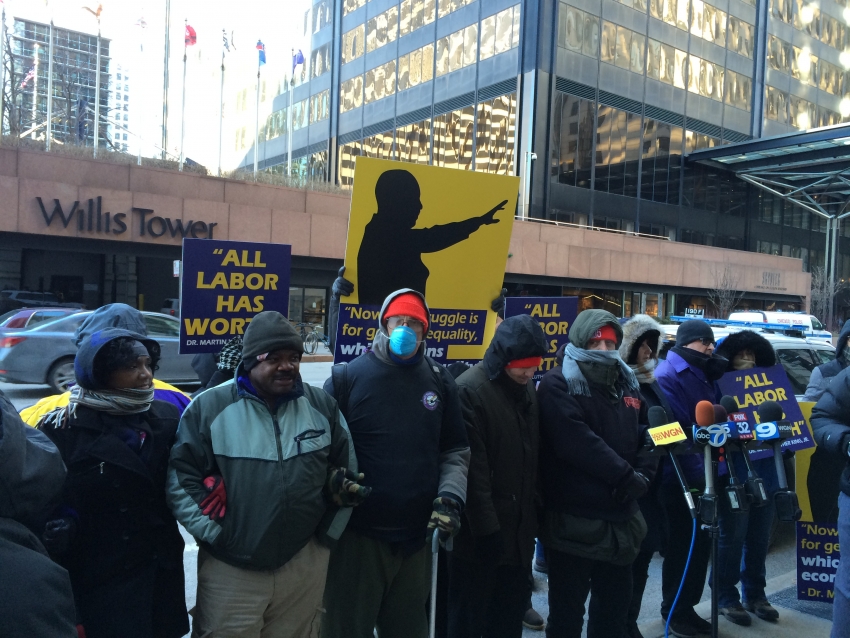 On February 11, 1968, Memphis, Tenn., sanitation workers declared a strike. Two sanitation workers had been crushed to death by a trash compactor; the Memphis city government offered the mourning families what they considered to be a pittance—not even enough to pay for the workers' funerals. The mostly black sanitation workers were fed up with what they said were years of discrimination and unsafe working conditions.
Two months later Dr. Martin Luther King Jr. would be dead, and the Memphis sanitation strike would forever be enshrined as King's final struggle. After cancelling a trip to Africa to be with the workers, King returned to Memphis in early April—having come to support them once already in late March—only to be assassinated on April 4, 1968.
In below zero temperatures, O'Hare Airport workers, Service Employees International Union (SEIU) Local 1 members and their supporters paid homage to King on Monday morning, engaging in civil disobedience in front of United Airlines' corporate headquarters in downtown Chicago to protest working conditions and pay at the airport.
Tuesday, Jan 19, 2016, 1:38 pm · By Liz Ben-Ishai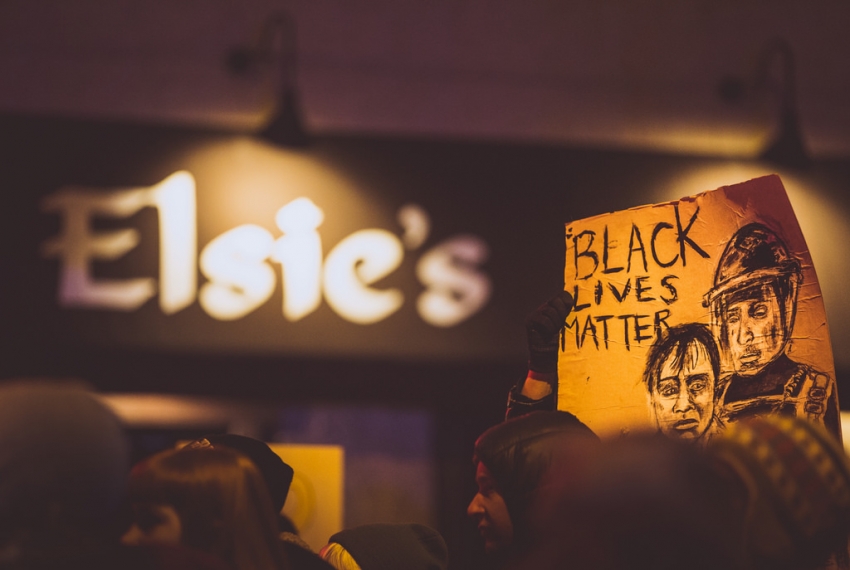 Over the past few years, two movements have exploded into the public's consciousness. In the wake of Trayvon Martin's murder and police killings of Eric Garner, Michael Brown, Tamir Rice, Sandra Bland and many other people of color, Black Lives Matter has emerged as a powerful set of voices calling for racial justice, including an end to racially motivated violence.
At the same time, a growing movement of low-wage workers demanding higher wages and paid sick time has led some corporations to improve their policies for workers, and to dozens of localities and states adopting minimum wage increases and paid sick days laws.
The next frontier in the fight for fair workplaces is job scheduling. Protests by retail and food workers, high-profile New York Times articles, and other subsequent media coverage of workers experiencing erratic, unpredictable schedules has led to public outcry, the introduction of federal legislation to improve work schedules, and more than a dozen state and local proposed laws.
There is considerable overlap between these issues and the activists that are at the center of both movements. As Ron Harris, an organizer at the Twin Cities-based group Neighborhoods Organizing for Change (NOC), explains, people "don't live single-issue lives. … The people getting shot are low-wage folks. … They are over-policed and under-resourced."
I spoke with Harris to learn how NOC is leading the fight for fair scheduling in Minneapolis by taking an approach grounded in a commitment to racial justice. The campaign demonstrates the possibilities that emerge when advocates connect the dots between job quality issues and racial justice in their strategy and messaging.
Thursday, Jan 14, 2016, 5:42 pm · By Saqib Bhatti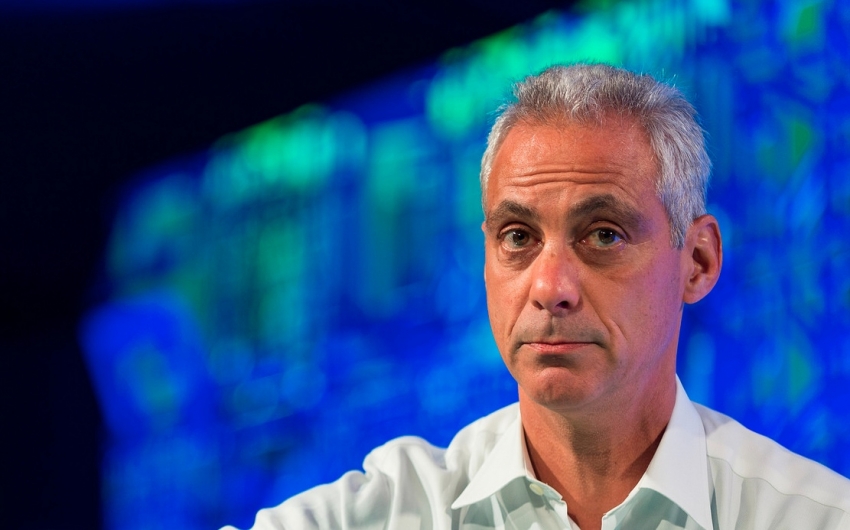 In an unprecedented move on Wednesday, the Chicago City Council rebuked Mayor Rahm Emanuel's plan to voluntarily pay banks $106 million in penalties to terminate the city's remaining interest rate swap agreements. In another unprecedented move, I attempted to explain to my mother what had happened.
I told her, in a mix of English and our native Urdu, that the city had entered into these bad deals that had cost taxpayers millions of dollars, and that a group of us have been calling on the mayor to sue the banks to get the money back. I also told her that, instead of suing the banks, the mayor was trying to pay them all of the future payments for the next 15 years right now in order to get out of the deals.
My mother was shocked. "So instead of paying what he would over the next 15 years, he's just paying them now?" she asked. I nodded. "That's just more money for the banks," she replied. "Why would he do that?"
Thursday, Jan 14, 2016, 11:51 am · By Ari Paul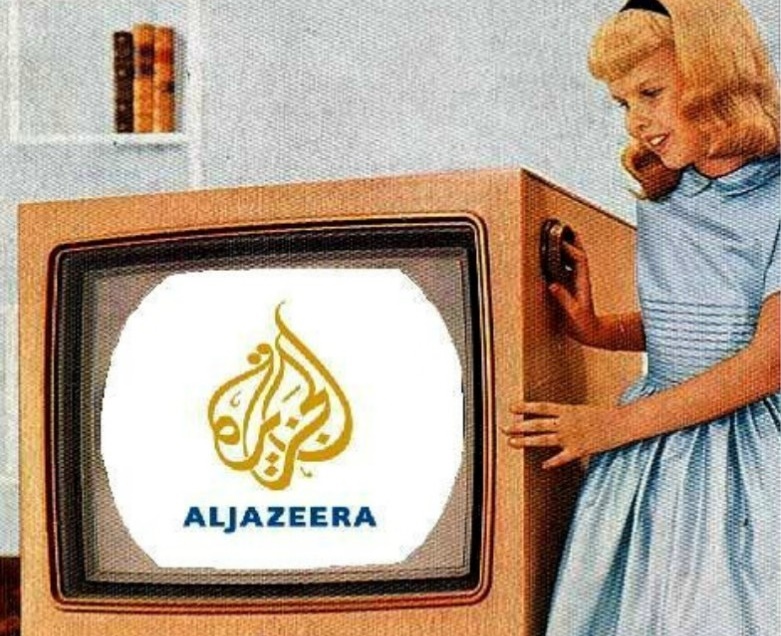 Skeptics said it wouldn't last, and they were right.
Al Jazeera America launched in the summer of 2013, a spin-off of the Doha-based channel's English version to specifically target a United States audience. For the last decade, Al Jazeera had built what some might consider the one of the most coveted of journalistic reputations: It was considered anti-American and anti-Zionist in the US, while Arab governments saw its stories as pure Western propaganda. By the time of the Arab Spring, Al Jazeera English became indispensable for anyone in the United States who wanted to know what was going on.
Having poached English language talent from other news providers, Al Jazeera's English-language service could no longer be ignored in North America. In a market where television news is saturated with screaming pundits and websites that spend more time on aggregation and the click-hungry hot takes, a new channel dedicated to covering US issues and the world with a cold and serious eye seemed like a worthy gamble.
Wednesday, Jan 13, 2016, 6:28 pm · By Bruce Vail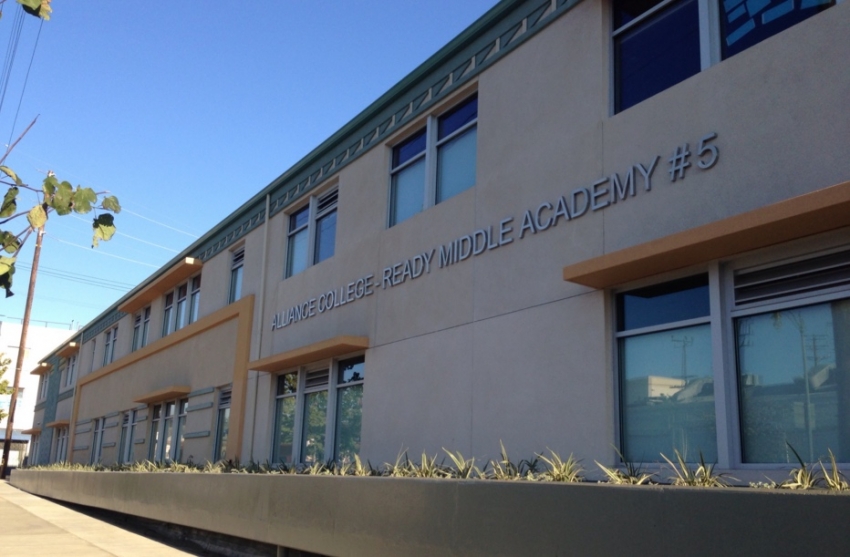 A formerly low-profile union organizing campaign by teachers at the largest charter school operation in Los Angeles is emerging into the public spotlight as the charter operator is ramping up its effort to defeat the organizing effort, teachers say.
Wednesday, Jan 13, 2016, 5:36 pm · By John E. McElhenny II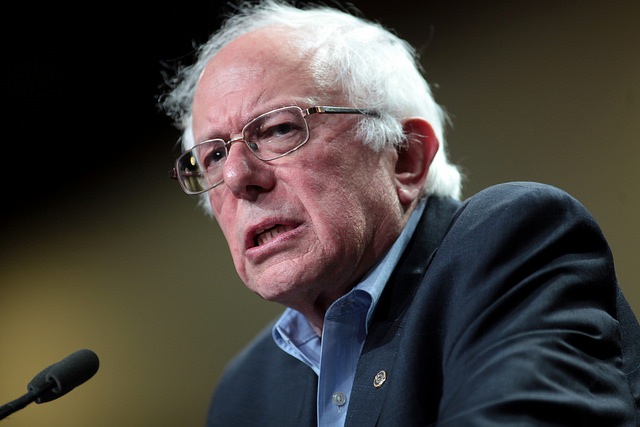 The leadership of my union, the American Federation of Government Employees (AFGE), officially endorsed former Secretary of State Hillary Clinton for president on December 10. The endorsement came after union leadership had informed its members on November 17 that they would not make a presidential endorsement for at least two more months and without holding a membership vote.
Fifty-five rank-and-file union members from over 50 different AFGE locals signed on to a letter developed by Labor for Bernie sent to AFGE leaders on November 16 that urged the union "to oppose an early primary endorsement for Hillary Clinton" and expressed support for Senator Bernie Sanders.