Thursday, Oct 30, 2014, 11:51 am · By Rachel Luban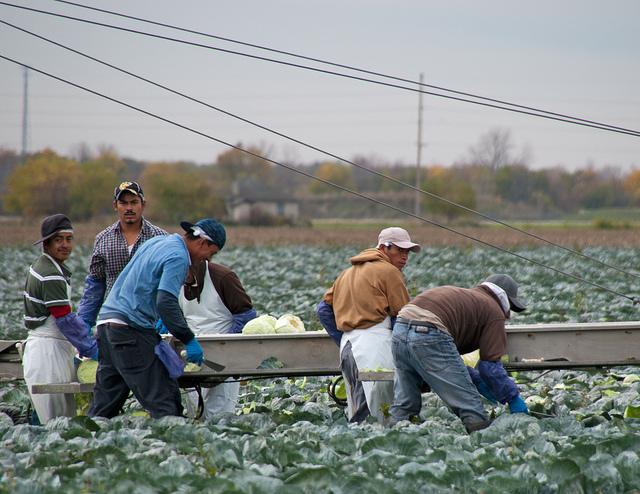 In 2007, Adarely Ponce Hernández saw an announcement in her hometown of Chapulhuacán, Mexico, for jobs picking apples in the United States. Not only were the wages far higher than what she could make in Chapulhuacán, but the work was completely legal, secured through a U.S. temporary visa program known as H-2. She and her sister went straight to the recruiter who placed the announcement and paid 2,000 pesos apiece—about $180 at the time—to reserve their spots.
But the recruiter kept pushing back the date of their interview for the visa: "Next month, next month." He started demanding more payments. Hernández and her sister reluctantly obliged with another 1,500 pesos each. Then the recruiter disappeared, taking their money and the promise of jobs with him.
Wednesday, Oct 29, 2014, 11:30 am · By Roger Bybee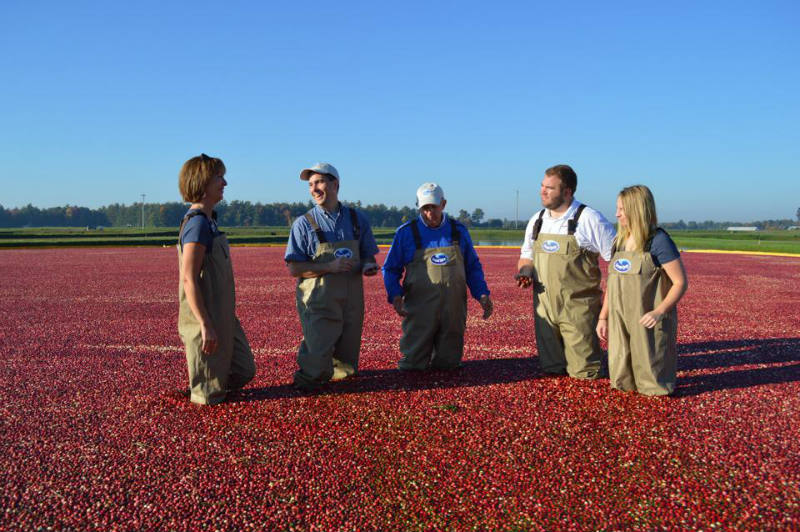 With under two weeks to election day in Wisconsin's gubernatorial race, Gov. Scott Walker finds himself in a startling dead heat with Democratic candidate Mary Burke, business executive and former state Commerce secretary.
Walker's response in the home stretch appears to be to a "divide and conquer" strategy, as he once described it to a billionaire donor in early 2011 just before destroying union representation rights for almost all public employees. The Republican governor has sought to divert attention from his failure to meet a central 2010 campaign pledge of producing 250,000 jobs by 2014.
Tuesday, Oct 28, 2014, 3:11 pm · By Yana Kunichoff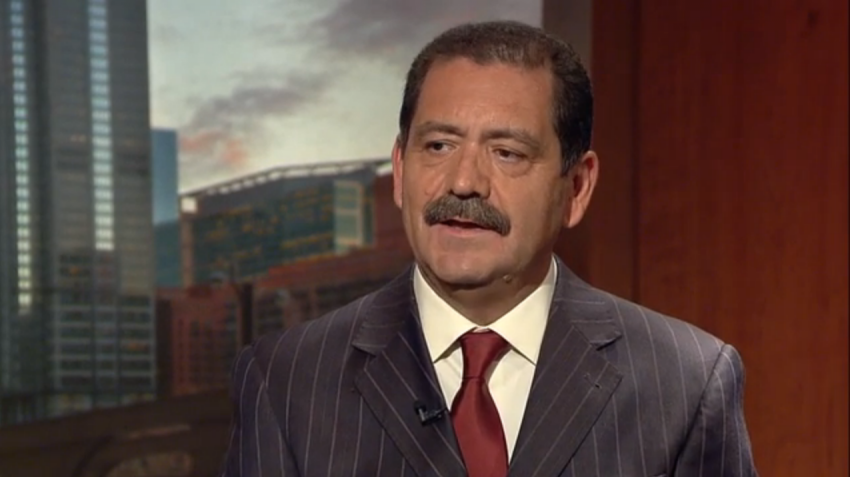 Chicago's progressives may still be reeling from Karen Lewis's withdrawal from the city's mayoral race, but a new progressive candidate may help ease their pain—and perhaps push Mayor Rahm Emanuel into a run-off.
Jesus "Chuy" Garcia told the Chicago Sun-Times on Monday that he plans to run for mayor. Garcia, who is currently Cook County Commissioner of the 7th district, has been in local government for the past 28 years. For most of that time, he's positioned himself as a progressive—first while alderman as a key supporter of Harold Washington, the city's first black mayor; then as the first Mexican-American elected to the Illinois State Senate.
Garcia has also paid a price for his progressive politics: After winning his State Senate seat, Garcia was later unseated by a candidate buoyed by the Hispanic Democratic Organization, the Latino arm of then-Mayor Daley's patronage machine that later folded after multiple scandals.
Tuesday, Oct 28, 2014, 1:10 pm · By Kevin Solari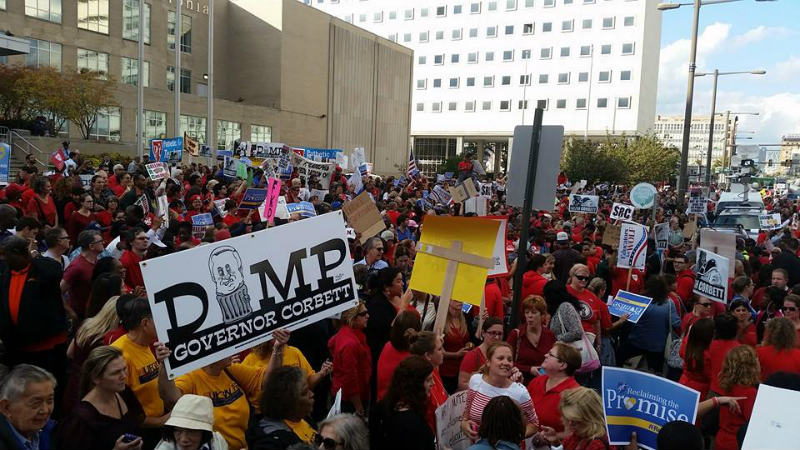 The Philadelphia Court of Common Pleas has issued an injunction against the city's School Reform Commission (SRC) to temporarily prevent it from altering the health benefits of teachers. This prevents SRC from implementing changes it had proposed on October 6, when it voted to cancel the contract with the Philadelphia Federation of Teachers (PFT) without public debate or input.
On October 6, the SRC held a public meeting with minimal notice and an agenda only listing "general purposes." The commission then voted unanimously to cancel its contract with the PFT, electing to use their nuclear option at the end of 21 months of negotiating.
Tuesday, Oct 28, 2014, 12:30 pm · By Steve Early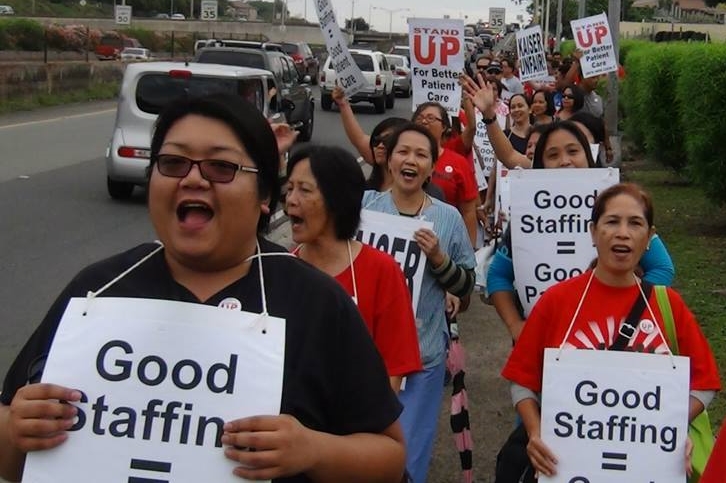 Mary Ann Barnes, the newly arrived president of health care giant Kaiser Permanente in Hawaii, recently informed hospital workers that the world figure she most admires is the late Mother Teresa—because of "her humanity and selflessness."
Pictured wearing a lei around her neck, Barnes explained in the company newsletter that her top management priority "is to make sure that the work environment is as good as it can be … so that everyone can love what they do."
For spreading such good island vibes, Barnes earns nearly $1 million a year. Like other top Kaiser executives on the mainland, she's eligible for multiple pension plans.
On September 24, several hundred members of Unite Here Local 5, including those who work at Kaiser clinics and hospitals, tried to meet with Barnes about their pensions, arriving on three buses from a union convention site in downtown Honolulu and spilling out in the parking lot just below Barnes' window.
Wearing red union t-shirts, the protestors began chanting: "I don't know but I've been told, Kaiser's got a pot of gold. And if they don't give it up soon, we'll be marching here 'til June!"
A smaller rank-and-file delegation went inside to ask Barnes why Kaiser is trying to curtail group pension coverage if it wants to improve the "work environment" for 2,000 Local 5 members?
Having helped generate more than $4.8 billion in profits for Kaiser in the last 18 months, these Hawaiian health care workers want a new contract that doesn't force new hires into riskier, cheaper 401(k) retirement accounts. Unfortunately, Barnes was tied up in a meeting elsewhere—and thus no more responsive than other Kaiser officials during 2 and ½ years of stalled negotiations. Last January, management presented Local 5 negotiators with a settlement offer they claimed was Kaiser's "last, best and final."
Tuesday, Oct 28, 2014, 6:00 am · By Amanda Armstrong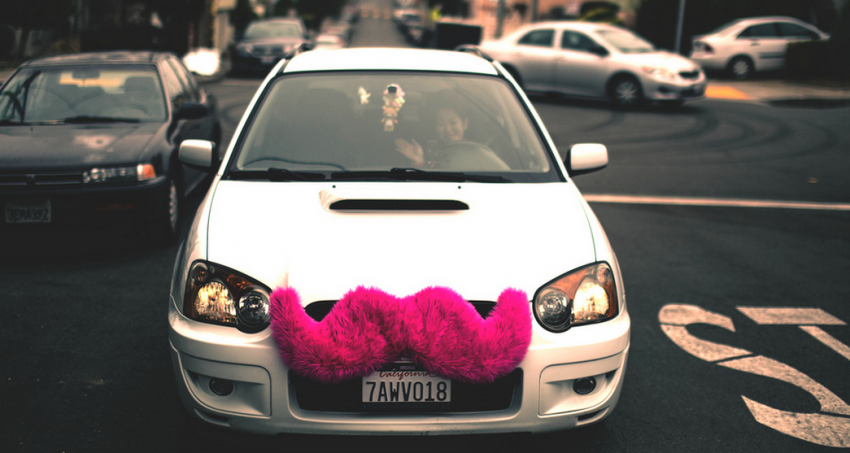 This summer, the California legislature passed two bills designed to protect workers and consumers caught up in the growing temp and "sharing" economies. While improvements upon the status quo, these legislative reforms, recently signed into law by Governor Brown, exclude some of the most vulnerable workers from the protections they provide.
Most significantly, the bills do not establish protections for those working in the sharing economy, including those driving for Uber and Lyft. The state continues to classify these workers as "independent contractors," thus denying them workers' compensation benefits and other labor rights. In excluding this ever-growing class of workers from basic protections, the state is allowing a new sector of the economy to be built on laissez faire labor regimes comparable to those that existed before the passage of workers' compensation legislation in the early twentieth century, with potentially dire consequences for those whose labor makes the "sharing economy" run.
Monday, Oct 27, 2014, 5:30 pm · By Kari Lydersen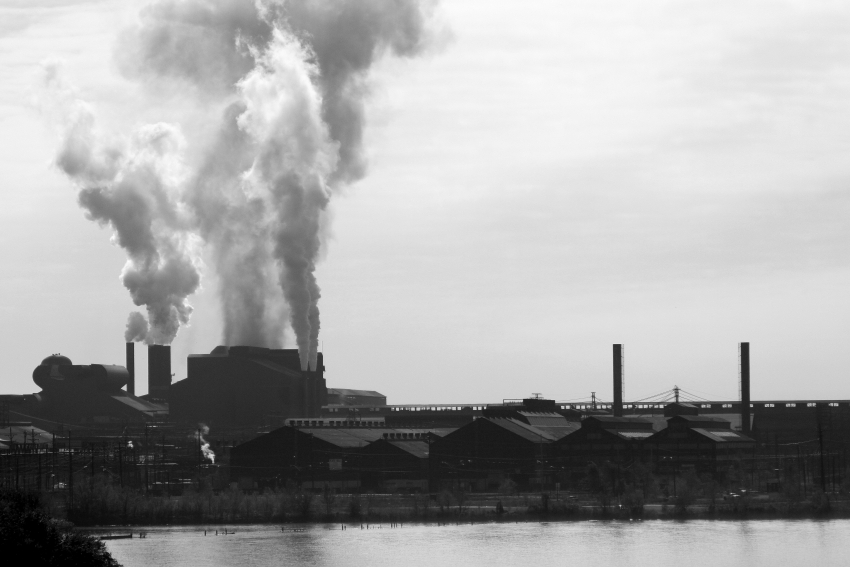 DONORA, PA — Forty-six years ago this week, a thick noxious cloud enveloped Donora, a steel mill town on a lush hillside above the Monongahela River 37 miles south of Pittsburgh. Residents were used to pollution from the town's cluster of industries that formed the bedrock of the region's economy making steel, wire and nails.
They were used to plumes of smoke billowing into the sky and seeing everything covered in red dust from the iron ore used to make steel, as Charles Stacey, a long-time resident, teacher and local historian, told In These Times on a visit in June.
Stacey grew up by the river across from the Donora Zinc Works, where no vegetation grew because of the fumes.
"I didn't see grass until I was 50," he says. "Air pollution was a way of life in Donora. You put your hand out and you couldn't see the tip of your fingers. You could trip off a curb because you couldn't see. But usually by lunchtime, the wind would blow it away."
Monday, Oct 27, 2014, 4:42 pm · By Aviana Willis
Americans love football—so much so that fans are willing to donate their time to the NFL, one of the wealthiest sports brands in the world, for the Super Bowl.
The NFL has again sent out the call for 10,000 volunteers for this year's Super Bowl in Arizona. Apparently the league hosting the biggest-grossing sports event in the country can't afford to hire any workers to staff it.
Monday, Oct 27, 2014, 11:30 am · By Yana Kunichoff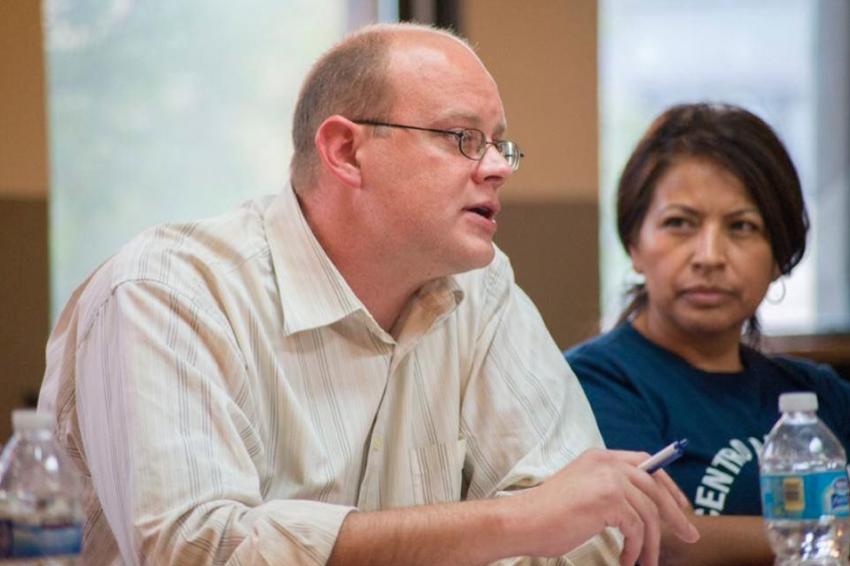 Chicago's formal political scene is often a small one, aldermanic candidate Tim Meegan will tell you.
Take the positions of alderman for the 33rd Ward on the city's northwest side. It's a classic example of Chicago political nepotism, says Meegan, a high school social studies teacher who's running for alderman in that particular ward.
Until this past spring, the alderman for the 33rd ward was Dick Mell, who had achieved some degree of infamy in his 38 years on the City Council. Mell played a key role in the "Council Wars" led by white aldermen against the city's first black mayor, Harold Washington. During the struggle over who would succeed Washington after his untimely death, Mell had gone so far as to stand on a table and yell to be heard.
When Dick Mell retired, Mayor Rahm Emanuel appointed the longtime alderman's daughter Deb Mell to her father's former seat. Present at Mell's swearing-in at City Council was her sister, Patti Blagojevich—wife of the former Illinois Governor Rod Blagojevich, who is currently behind bars for corruption charges related to an attempt to sell President Barack Obama's Senate seat.
Similarly, when Rahm Emanuel left the Obama White House to become Chicago's mayor in 2011, the brother of former Mayor Richard M. Daley, William M. Daley, replaced Emanuel as the president's chief of staff.
But that was then. A recent wave of discontent aimed at Mayor Emanuel's policies of closing schools and mental health clinics while his donors make millions from development deals that will benefit relatively few Chicagoans has rubbed much of the city the wrong way. Former Chicago Teachers Union President Karen Lewis is out of the city's mayoral race, but politicos in the city are closely watching the city's aldermanic races.
A group of candidates coming out of Chicago's grassroots movements, including teachers, labor activists and an environmental organizer, are challenging incumbents in next year's election. And unlike many of the candidates jumping on an anti-Rahm ticket, they are running not as Democrats, but as independents.
Tim Meegan is one of them.
Monday, Oct 27, 2014, 9:00 am · By Amien Essif
For three years in the early 1970s, journalist Studs Terkel gathered stories from a variety of American workers. He then compiled them into Working, an oral-history collection that went on to become a classic. Four decades after its publication,Working is more relevant than ever. Terkel, who regularly contributed to In These Times, once wrote, "I know the good fight—the fight for democracy, for civil rights, for the rights of workers—has a future, for these values will live on in the pages of In These Times." In honor of that sentiment and of Working's 40th anniversary, ITT writers have invited a broad range of American workers to describe what they do, in their own words. More "Working at 40" stories can be found here.
Elmer Ruiz spoke to Terkel about the difficulty of his work as a gravedigger, exacerbated by the mathematics as well as the art of presentation involved, especially in the winter when the earth is as hard a cement. "Not anybody can be a gravedigger," he said. "You have to make a neat job."
Ron, the sole gravedigger at a large cemetery in Chicago, told In These Times a similar story: "If I'm at home and I think of something I did earlier in the day and now that I'm thinking about it a little bit more, I think 'Oh, maybe I could have done this a little different.'"
I used to work at a paintball shop. One of my customers used to be the cremator here, and he told me they were looking for people. I needed a better job so I came in and applied, and the superintendent gave me a chance. It's working on 10 years now.
I bury people, bury cremated remains, set headstones—basically uphold the integrity of the cemetery, enforcing the rules and regulations.
A lot of people don't like to hear that they're doing something wrong, but if they are, you've got to tell them they can't do that: Stone rubbings, bicycling inside the cemetery, jogging, tripod photography, novelty photography. We don't allow people to dress up out here like it's Halloween and use this place as a backdrop for photos. When you get people coming in here dressed up as nuns with crazy makeup on their faces and skeleton costumes, you kind of go, "I'm sorry, we just don't allow this in here." It's disrespectful. And it's been the rules and regulations for as long as I've been here. You've got to uphold some type of integrity.