Working In These Times
Thursday, May 9, 2013 • 11:58 am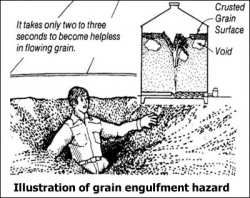 "My happiness was taken away in a matter of seconds," says Adrianna Martinez of the death of her husband, Orestes Martinez, in a workplace safety accident four years ago. "My family and I are broken. Losing my husband, my best friend, my love has left an empty space in my heart."
Orestes Martinez, a construction worker in Houston, was killed on the job. Martinez and two other workers were moving a two-ton lead door by hand because no lift devices were available. The door fell and crushed Martinez.
OSHA found that Martinez's employer, J.T. Vaughn Enterprises, Inc., had committed two serious safety violations that led to Orestes Martinez's death. But OSHA fined the company only $10,000. On appeal, an administrative judge dismissed one of the violations and reduced the fine to $3,500.
Such small fines are all too common, according to a new report released by the non-profit National Council for Occupational Safety and Health (COSH), entitled 2013: Preventable Deaths: The Tragedy of Workplace Fatalities. The report shows that the average fine for serious safety violations under federal OSHA law is a mere $1,680 dollars. After factoring in OSHA's severely limited resources--under its current budget OSHA would need 129 years to inspect every workplace in the country--many employers are willing to take the risk that they may have to pay small fines, as in the case of Orestes Martinez's death.
MORE »
3 comments ·
Wednesday, May 8, 2013 • 9:25 pm
Unionized adjunct faculty at Columbia College Chicago appear poised to go on strike for the first time, with union president Diana Vallera telling In These Times that "the College has left only one path for part time faculty and that is a strike." The Part-Time Faculty Association, or P-fac, and the administration have been at loggerheads in extremely contentious negotiations for about three years.
Union leaders are surveying the rank and file about a possible strike, and early results show 80 to 90 percent support, according to Vallera.
Like other adjuncts around the country, P-fac members complain that the college is taking advantage of their labor without treating them with respect or compensating them fairly based on their experience and dedication. Adjuncts say it is difficult to make a living even working full-time, since they have no benefits and little job security, with scheduled class assignments often canceled at the last minute.
"Undignified treatment of our most senior faculty who have made Columbia what it is today is the most egregious" problem, said Vallera, along with what she describes as the administration's "unwillingness to work collaboratively with the union that represents the majority of the faculty," its "union busting tactics" and "the overvaluation of money above people and students "
MORE »
5 comments ·
Wednesday, May 8, 2013 • 4:17 pm
Yesterday, a conservative panel of the D.C. Circuit Court of Appeals issued a decision that sharply undermines the power of the National Labor Relations Board (NLRB) and, more broadly, of the government as a whole to regulate business. The ruling marks the second time this year that the court has radically undercut the NLRB. In January, the court held that Obama's 2012 recess appointments to the board were invalid, effectively undoing more than a year of NLRB decisions.
Now, the body often referred to as "the second most important court in the land, after the Supreme Court," has held that the NLRB cannot require employers to post notices informing employees of their labor rights. The decision, which comes less than three weeks after lack of regulatory enforcement led to a fertilizer plant explosion in West, Texas that killed 14 and left about 200 injured, opens the door for businesses to challenge requirements that workers workers be informed of their health, safety and employment rights.
MORE »
1 comments ·
Wednesday, May 8, 2013 • 10:45 am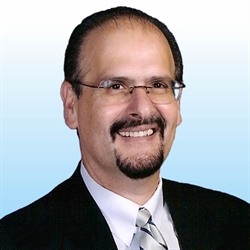 Since at least 1995, the mayor-appointed Chicago Board of Education has signed off on every proposal placed before it by the mayor's office, often with no discussion or dissent. A new board member, however, is calling for a more deliberative process during a controversial upcoming decision on 54 school closings.
On May 22, the board is scheduled to decide on the closings of 53 elementary schools and one high school program deemed "underutilized," as well as the firings of staff at six more schools. Last year, the board approved 17 school actions in one fell vote. But this time, Carlos Azcoitia, who was appointed to the board in November, tells Working In These Times that he wants the board to go "school by school."
Azcoitia says he does not oppose the idea of the closings but believes that the six-member body needs to "spend the time reviewing the recommendations for each school based on community meetings, hearings, data and information from administration and local communities."
An in-depth review could yield objections: Just yesterday, hearing officers appointed by Chicago Public Schools to review the plan announced their opposition to ten of the closings.
"This is a major, major undertaking," says Azcoitia, adding that in some cases, past CPS closings "have not worked out."
MORE »
0 comments ·
Tuesday, May 7, 2013 • 1:37 pm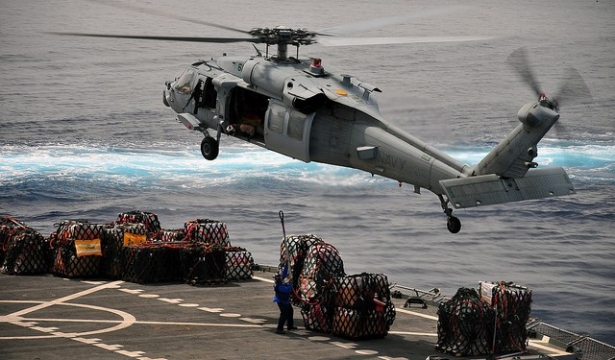 Washington mostly yawned last month when President Barack Obama presented his official budget proposal to Congress, but it rang alarm bells for the unions representing American merchant sailors, who felt their ships were suddenly under friendly fire.
The unions feel torpedoed by an obscure budget provision that would shift financial control of U.S. humanitarian food aid away from federal government agencies and place it in the hands of non-governmental organizations (NGOs) such as Oxfam America and Catholic Relief Services. Union advocates say the reform, touted as a way to benefit undernourished countries, would idle U.S. shipping and force crewmembers into long-term unemployment.
MORE »
11 comments ·
Friday, May 3, 2013 • 11:20 am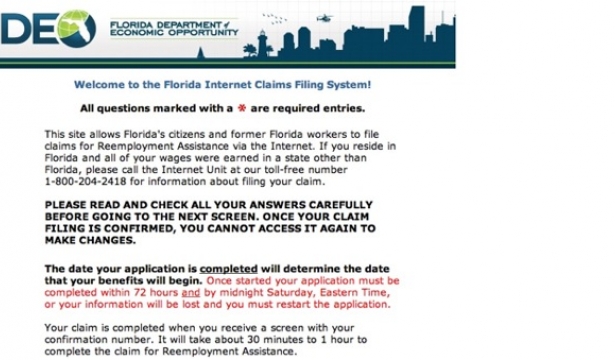 If you think being jobless is tough, try applying for unemployment benefits. In Florida, simply filling out the form requires considerable talent and endurance. According to a recent ruling by the federal Department of Labor, the state's new online application process is so fraught with arbitrary obstacles that it violates federal civil rights protections.
MORE »
6 comments ·
Thursday, May 2, 2013 • 1:21 pm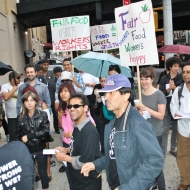 On May 1, International Worker's Day, a half circle of Restaurant Opportunities Center (ROC) members and supporters surrounded the entrance to Fat Salmon, a high-end sushi restaurant in Philadelphia. They watched as Diana A. (she asked her last name not be used) walked into the restaurant to deliver a prepared statement denouncing, among other things, what some workers have described as an intricate system for stealing their tips.
Diana and two other workers have been "on strike" since last April 15, when they confronted the restaurant's owner, Jack Yoo, with a similar statement listing their grievances. The May Day document included the names of four other employees who are still working but signed on in support. (Fat Salmon workers are not unionized, but the National Labor Relations Act protects any worker, union or not, who "engage in…concerted activities for the purpose of… mutual aid or protection.")
MORE »
0 comments ·
Thursday, May 2, 2013 • 11:27 am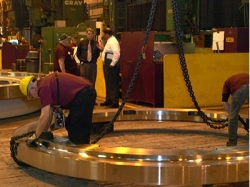 Good news has been rare in the Rust Belt since the 2008 economic collapse. But in Milwaukee, the rise of Bucyrus International Inc. provided a sorely needed model of how a company with a unionized workforce can lasso in global profits. Now, the company's new owner, Caterpillar, is threatening those gains, announcing major layoffs and failing to reach a new contract with its workers.
In 2009, Bucyrus emerged as a major manufacturer of gigantic shovels used for mining all over the world. Centered at a South Milwaukee plant, Bucyrus had weathered mergers and bankruptcies over eight decades to build a steady market share and a fine reputation. Its concentration on skilled machinery and a worldwide boom in the demand for ore caused annual sales to soar from $289 million in 2000 to $3.65 billion by 2010. Bucyrus CEO Tim Sullivan was widely praised for his business acumen and community commitment.
What made the biggest headlines, though, was Sullivan's analysis of why his company had become so successful. After evaluating the world market in sophisticated ore excavation, he announced he was keeping the plant unionized and expanding operations in the United States, because his workers were more productive and efficient than lower-paid workers in other states or countries. Sullivan said he preferred the experienced United Steelworkers (USW) teams for financial reasons—and he said it so often that even militant workers conditioned to doubt management were happy to be respected so loudly, enthusiastically agreeing to be the public face for the company.
MORE »
8 comments ·
Wednesday, May 1, 2013 • 11:00 am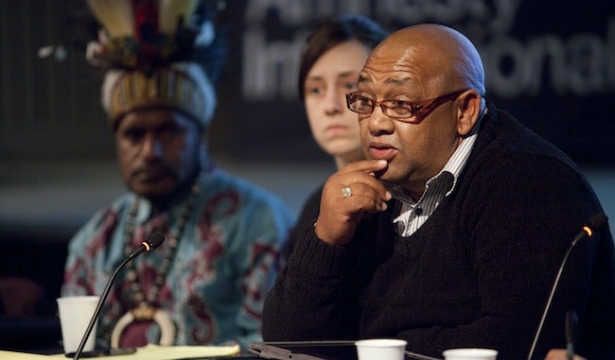 This week, the British High Court of Justice will decide whether to allow a lawsuit to proceed in British courts on behalf of 2,300 workers who acquired silicosis working in South African gold mines. The case, against British-based mining giant Anglo American, is just one of several silicosis lawsuits in South African and British courts brought against numerous companies by a total of 17,000 miners. The suits are modeled in part on a 2003 decision in favor of South African asbestos miners, in which the court set up a trust fund to pay benefits to workers with asbestos-related diseases.
The silicosis epidemic, which affects miners worldwide, exacerbates a serious existing problem in South Africa: Miners suffer tuberculosis—including drug-resistant forms—at rates exponentially higher than the general population. The debilitating disease spreads like wildfire in underground mines and in the cramped, unsanitary camps—known as "single sex hostels"—where many miners live. Miners and ex-miners are extremely susceptible to tuberculosis thanks to a combination of silicosis's effects on the lungs and high HIV infection rates, which leave their immune systems compromised.
As the court cases play out, South Africa's National Union of Mineworkers (NUM) is pursuing parallel strategies to improve health and working conditions. Peter Bailey, NUM's health and safety national chairperson, visited London in mid-April to question executives at Anglo American's annual shareholder meeting. He also met with members of British Parliament and mining watchdog activists from around the world.
MORE »
0 comments ·
Monday, Apr 29, 2013 • 2:07 pm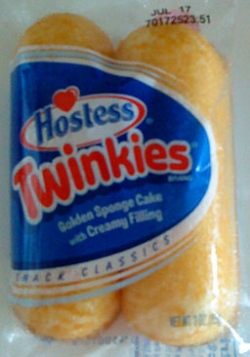 The new owners of Twinkies snack cakes announced last week they will re-open four shuttered production plants in the coming months, but have no intention of doing business with the labor unions that have represented the workers at those bakeries for generations.
When Hostess went bankrupt in November, prompting headlines like "Who Killed the Twinkie?", management blamed labor for the snack cake's demise, while unions predicted that the company would be chopped up and sold at a profit to speculators who would speedily put the lucrative Twinkie brand back on the shelves. That's just what has happened.
MORE »
12 comments ·