Monday, Dec 18, 2017, 11:07 am · By Shaun Richman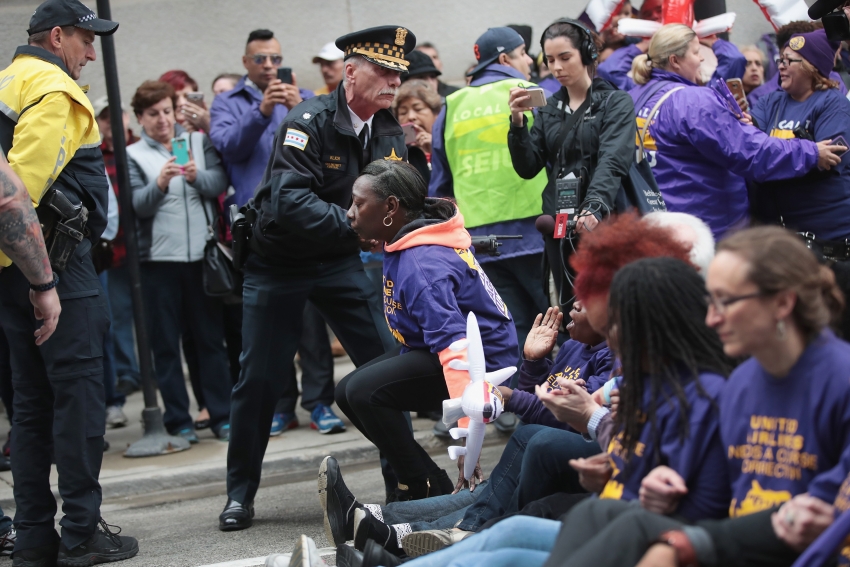 The first year of any Republican presidential administration is sure to bring new attacks on unions and their allies. This year has seen plenty of anti-labor offensives, as well as inspiring fights and encouraging signs for the future.
Friday, Dec 15, 2017, 5:10 pm · By David Cooper, Economic Policy Institute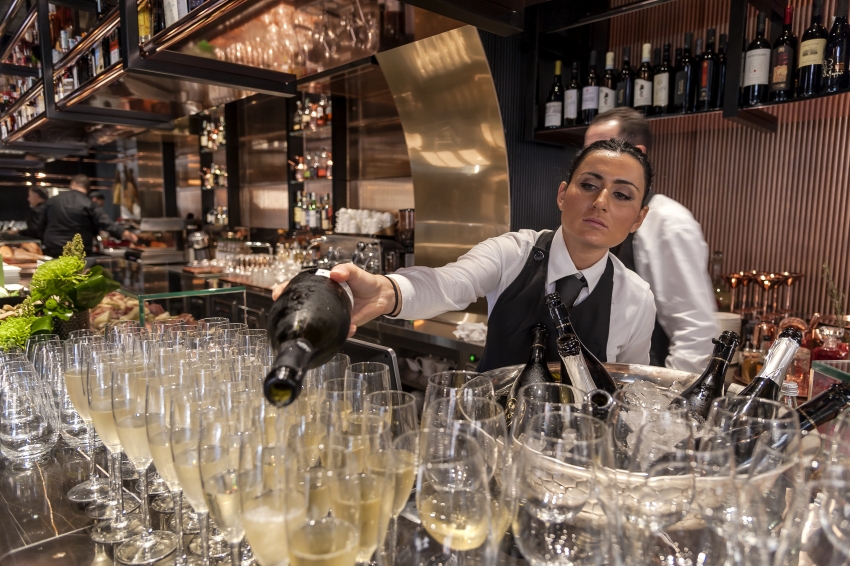 Last week, the Trump administration launched yet another front in its war on workers when the Department of Labor (DOL) proposed a new rule that would allow restaurants and other employers of tipped workers to begin legally pocketing their workers' tips.
Friday, Dec 15, 2017, 3:42 pm · By Anna Casey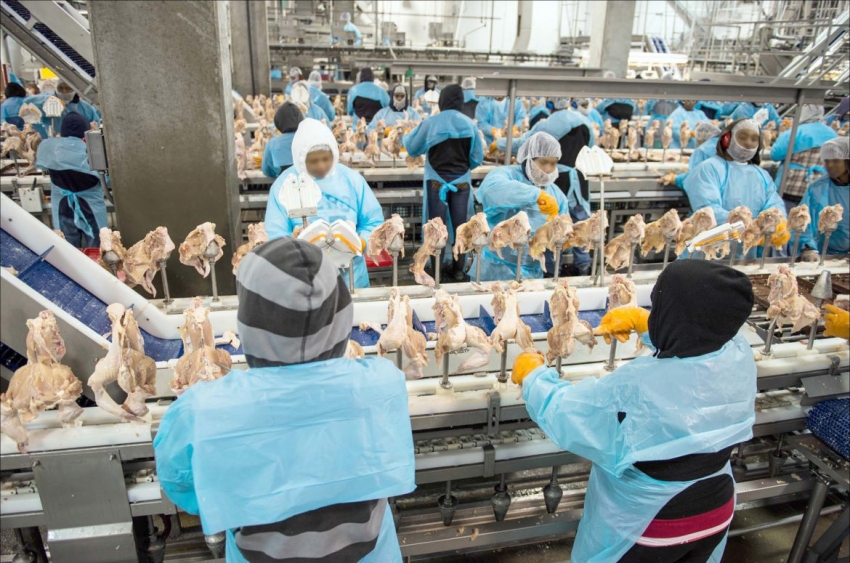 This story was originally published by the The Midwest Center for Investigative Reporting.
Repetitive motion injuries, amputations and cuts continue to be common dangers that workers in the meat processing industry face, according to a Government Accountability Office report released this month.
Wednesday, Dec 13, 2017, 6:53 pm · By Saqib Bhatti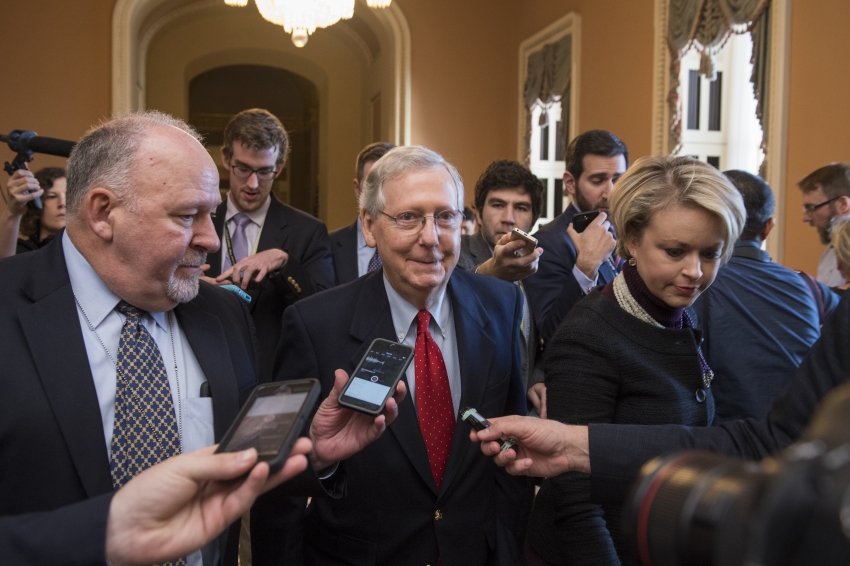 The current tax debate in Congress is fundamentally a fight over whether most of us will sacrifice to pay for tax cuts for the wealthy and corporations. The Republican tax bill that has already passed both houses of Congress and is now in conference committee is the latest manifestation of a long-term conservative goal to enact so called "tax reforms" that will further redistribute wealth upward.
One of the many ways the bill does this is by eliminating state and local tax (SALT) deductions. Not only will this change amount to a regressive redistribution of wealth—since it would effectively take money from all of us and give it to a small group of rich people—it will also be a handout to big banks and wealthy bondholders.
Friday, Dec 8, 2017, 5:11 pm · By Sarah Jaffe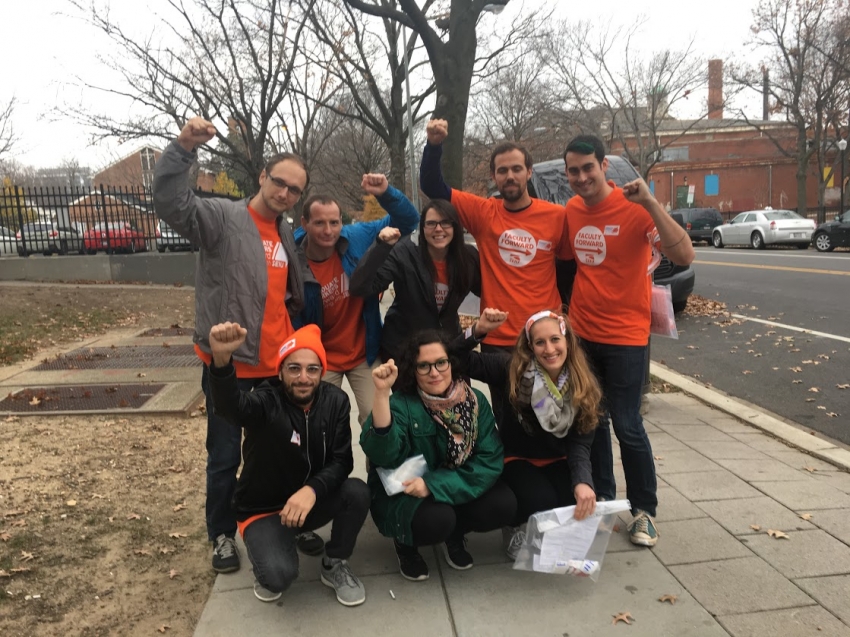 Welcome to Interviews for Resistance. We're now several months into the Trump administration, and activists have scored some important victories in those months. Yet there is always more to be done, and for many people, the question of where to focus and how to help remains. In this series, we talk with organizers, agitators and educators, not only about how to resist, but how to build a better world.
Wednesday, Dec 6, 2017, 3:44 pm · By Kathy Wilkes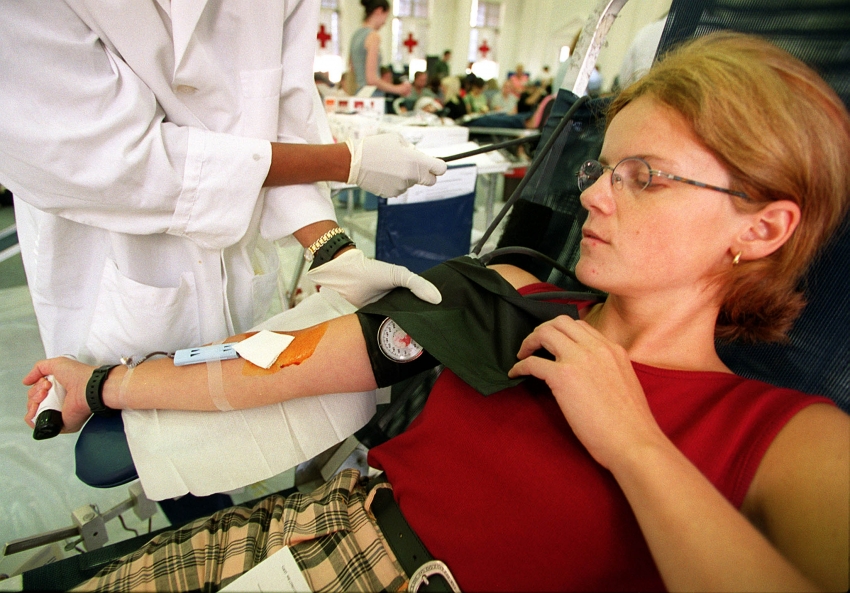 A press release about a labor dispute at the American Red Cross (ARC) is challenging perceptions of the venerable institution and how it conducts its mobile unit blood drives.
Tuesday, Dec 5, 2017, 5:05 pm · By Timna Axel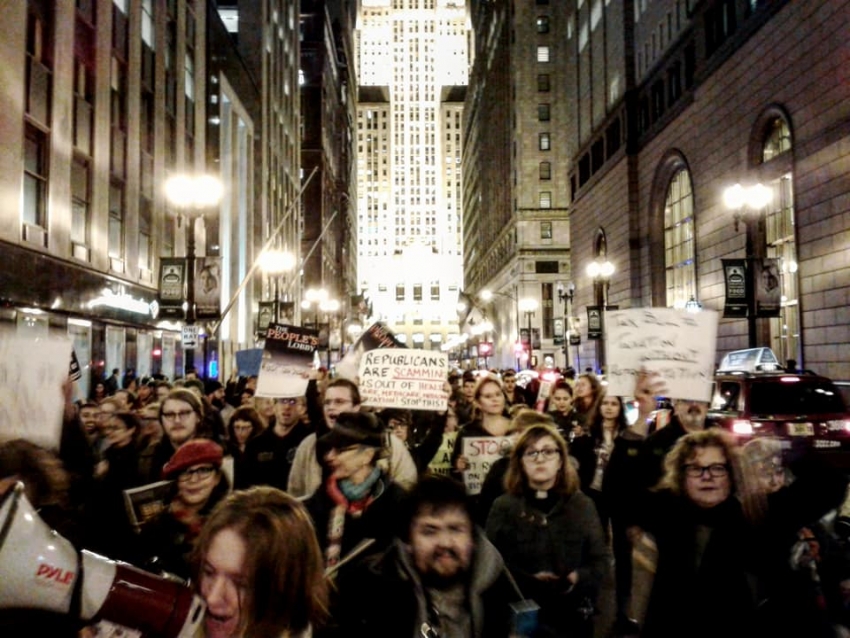 Chicago—It's an unseasonably warm December evening and a crowd of about 500 people, some wearing knitted pussy hats and recycled signs from previous rallies, are gathered at the plaza in front of the Chicago Board of Trade. Two days earlier the Senate passed its version of the GOP's tax plan, which gives lavish tax breaks to the wealthy at the expense of everyone else.
"Everyone I talk to in my church and in my seminary community is terrified of what this bill and other pieces of legislation mean for us," says Samantha Nichols, a 24-year-old seminary student who attended the event.
Tuesday, Dec 5, 2017, 12:51 pm · By Shaun Richman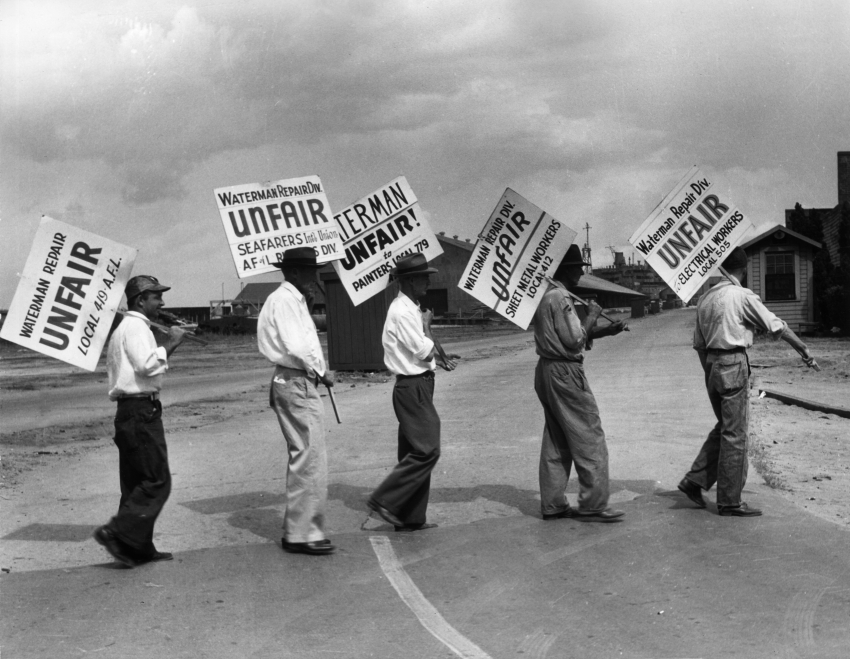 U.S. employers have never been particularly accepting of unions. Yes, there were a few decades after World War II when most employers engaged in a largely stable pattern of collective bargaining that recognized unions as junior partners in industry. Wage increases kept pace with gains in productivity, and union endorsements were courted by both parties. But, as heavily as that postwar labor relations compact features in the rosy rhetoric of union boosters who decry global capitalism and the modern GOP, the truth is that corporations have been periodically going to war against their workers far more often they've occasionally conceded their basic humanity.
Wednesday, Nov 29, 2017, 3:26 pm · By Julianne Tveten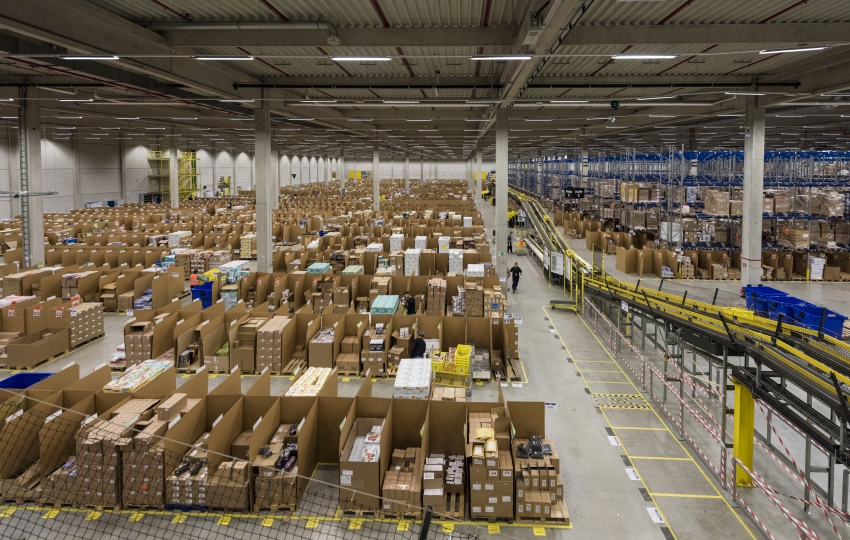 On November 13, Marcus Vaughn filed a class-action lawsuit against his former employer. Vaughn, who'd worked in the Fremont, California factory for electric automaker Tesla, alleged that the manufacturing plant had become a "hotbed for racist behavior." Employees and supervisors, he asserted, had routinely lobbed racial epithets at him and his fellow Black colleagues.
Wednesday, Nov 22, 2017, 1:15 pm · By Nell Abernathy, The Roosevelt Institute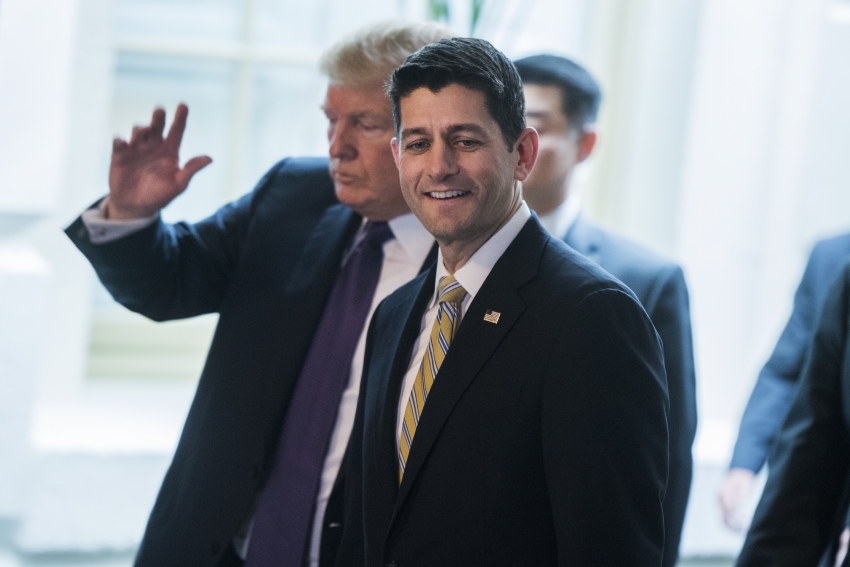 By this point we've all heard about the cartoonish immorality of the GOP tax plan—raising taxes on the working poor while cutting taxes for the super-rich.
But setting aside these moral considerations, the Republican tax reform package is also a catastrophe as economic policy. As designed, it will super-charge trends that have stalled growth and wages in the United States for the last four decades. Neither the House nor the Senate plan will do anything to spur investment and both will bolster a tax code that incentivizes short-term speculation and the squeezing of workers, supply chains and consumers.