Wednesday, Jun 28, 2017, 5:52 pm · By Ethan Earle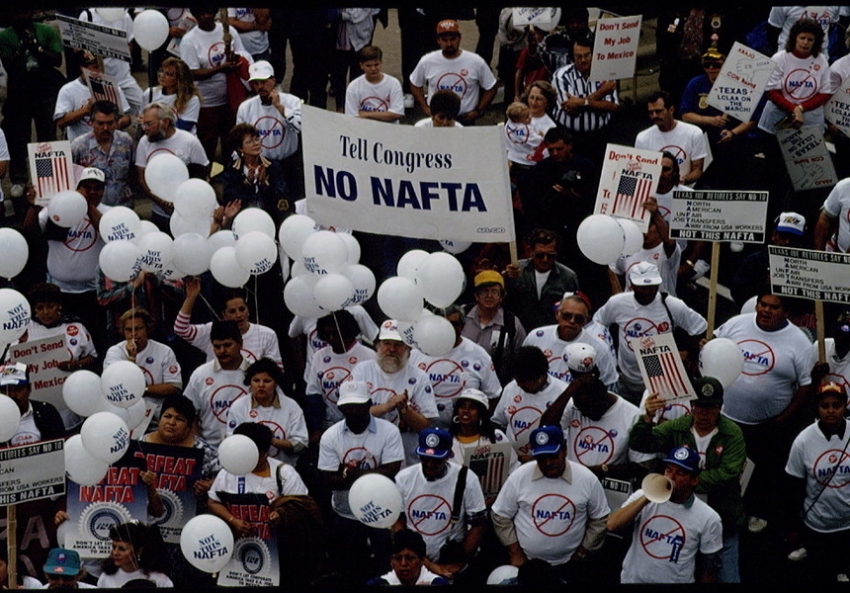 Many on the Left have been deeply critical of the North American Free Trade Agreement (NAFTA) since before it was fast-tracked into law by former President Bill Clinton in 1994. Now, President Donald Trump's current plan to renegotiate NAFTA is poised to make the massive trade deal even worse.
In late May, a loose coalition of civil society groups gathered in Mexico City to discuss this upcoming renegotiation. Participants included the AFL-CIO, Canadian Labour Congress and over one hundred other labor, environmental, and immigrant rights organizations from across Mexico, the United States and Canada.
The meeting produced a joint declaration opposing a Trump-led NAFTA renegotiation and marked the kickoff of the latest international campaign against free-trade deals that benefit corporations and political elites at the expense of workers, communities and our shared environment.
NAFTA's legacy is marred by lost jobs, lower wages, increased inequality and a litany of environmentally destructive practices. While the people who gathered in Mexico City have long opposed NAFTA for its pro-corporate bent, a consensus emerged that President Trump and his team are cooking up something even worse.
Two questions follow from this judgment: What can we do to stop Trump, and how can we use the moment to challenge the powerful interests that he represents?
Tuesday, Jun 27, 2017, 3:59 pm · By Ari Paul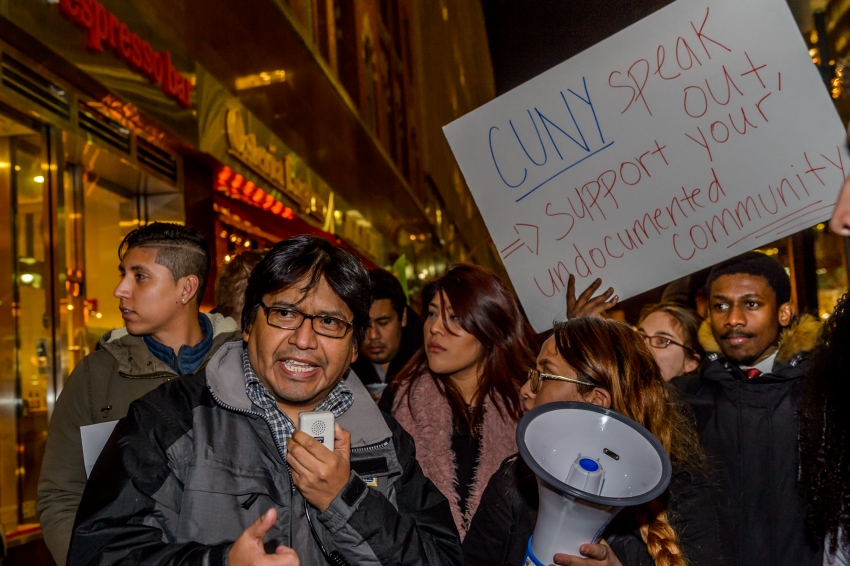 Higher education in the United States has long been subject to a right-wing smear campaign painting college campuses as incubators for dangerous radicalism. There is little doubt that the election of President Donald Trump, who ran a campaign with explicit anti-intellectual currents, has increased its ferocity.
In late May, Keeanga-Yamahtta Taylor, assistant professor of African-American Studies at Princeton University, was forced to cancel public speaking appearances after receiving a slew of death threats in response to her outspokenness on the issue of racism in America. Johnny Eric Williams, a tenured professor of sociology at Trinity College, was suspended and forced into hiding due to similar threats over an article on race he shared on his personal social media accounts. Essex County College adjunct instructor Lisa Durden lost her job for defending an all-black Memorial Day event on the show of conservative pundit Tucker Carlson. And Drexel University professor George Ciccariello-Maher has once again found himself the target of a right-wing campaign demanding his firing due to his controversial tweets, which have brought on an investigation into his social media activity by his employer.
These conditions present the perfect moment for the Left to redouble its commitment to defending higher education, both to show solidarity with the many liberals and leftists who make their lives in academia, and to protect the importance of the free exchange of ideas under our bottom-line-focused capitalist system.
Tuesday, Jun 27, 2017, 1:03 pm · By Sarah Jaffe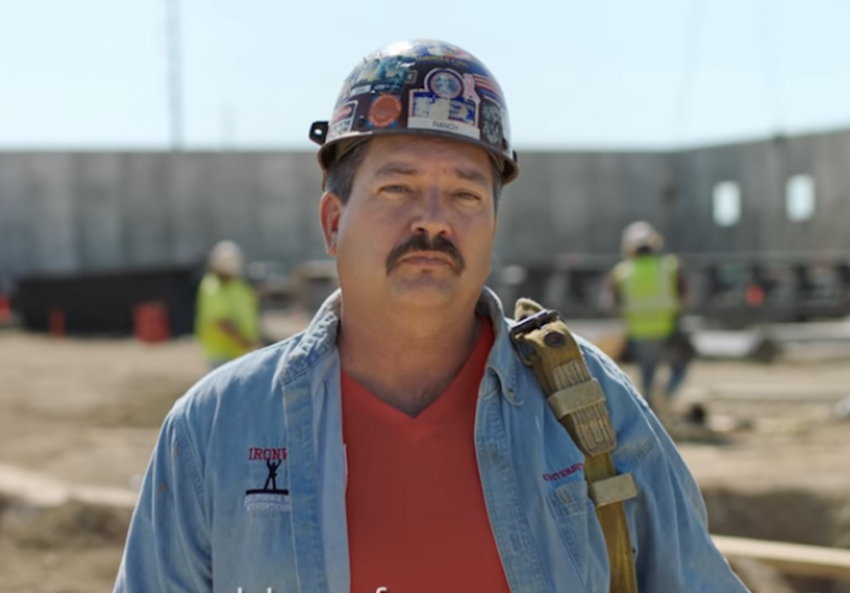 Welcome to Interviews for Resistance. Since election night 2016, the streets of the United States have rung with resistance. People all over the country have woken up with the conviction that they must do something to fight inequality in all its forms. But many are wondering what it is they can do. In this series, we'll be talking with experienced organizers, troublemakers, and thinkers who have been doing the hard work of fighting for a long time. They'll be sharing their insights on what works, what doesn't, and what has changed, and what is still the same.
Randy Bryce: My name is Randy Bryce. I have been an ironworker for the past twenty years. I am a U.S. Army veteran, a dad, and a cancer survivor—and I am currently running to take Paul Ryan's seat in the 1st Congressional district.
Sarah Jaffe: Your first ad, announcing your candidacy, got a lot of attention across the Internet, specifically talking about healthcare. Tell us about what kind of healthcare policy you want to see and your personal experiences that shaped that.
Randy: I am very opposed to pharmaceutical companies making huge money off of us. Everybody is corralled into paying high prices for not just drugs, but medical care overall. This stems from my own personal experience. Shortly after I got out of the Army, I was diagnosed with testicular cancer. The doctor told me I probably wouldn't be able to have children as a result of the surgery. People had asked, "Didn't you get anything through the [U.S. Department of Veterans Affairs (V.A.)]?" The thing is, the culture that we live in today—I should speak for myself, but it is also the guys I work with—it is only when it gets really bad that we take time off work to go to the doctor.
Monday, Jun 26, 2017, 4:43 pm · By Teke Wiggin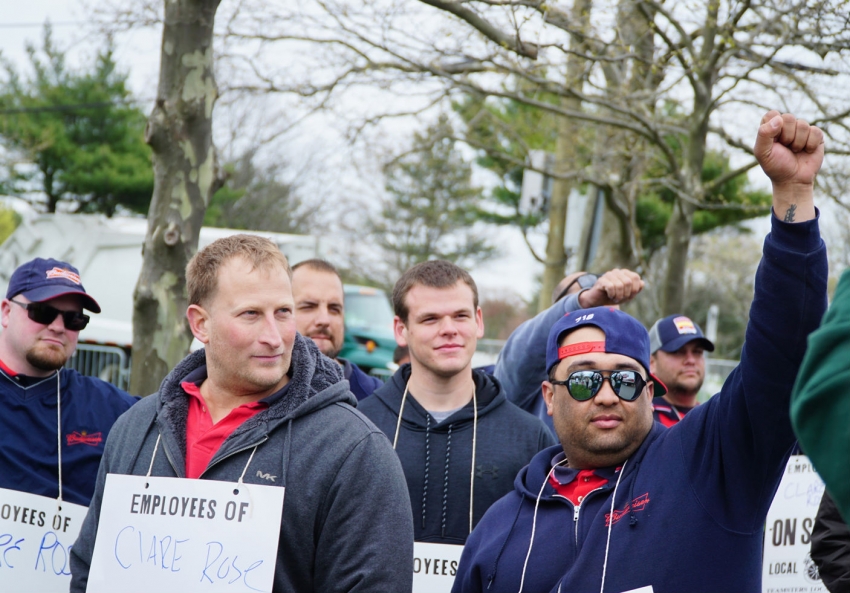 When Louis Chiarelli reflects on his 26 years at Long Island beer distributor Clare Rose, he remembers a family culture, company-wide vacations and the firm's second-generation owners waiting late into holiday nights for drivers to return from their routes.
But now he finds himself standing across the picket line from his long-time employer. He's one of more than 100 warehouse workers and drivers who have been on strike since Clare Rose slashed drivers' wages and ended their pension plan, after allegedly failing to budge significantly in negotiations.
Now entering its ninth week, the strike is a case study in how relations between family-owned businesses and unionized workers can take a turn for the worse after management passes on to a new generation and new industry pressures take hold.
Friday, Jun 23, 2017, 2:50 pm · By Waqas Mirza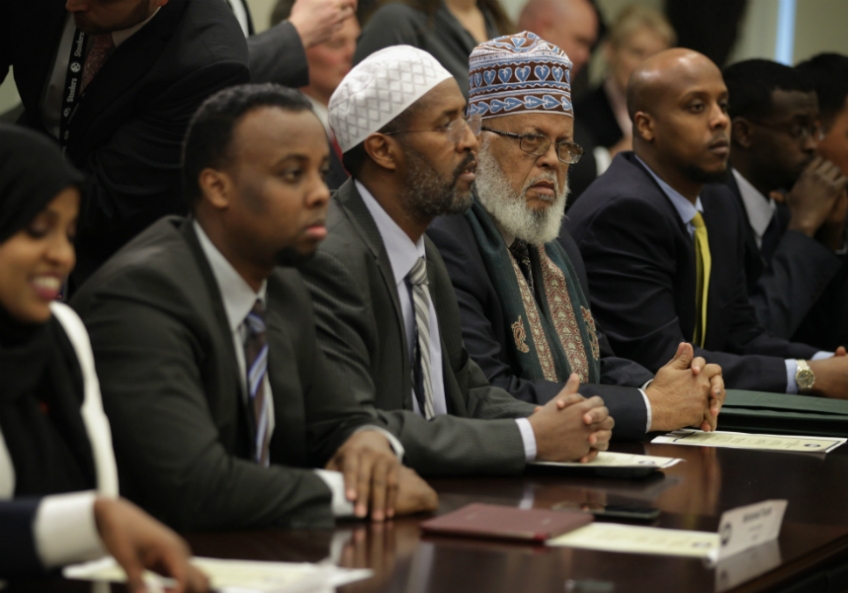 Donald Trump's campaign rhetoric demonizing refugees and immigrants reached its apotheosis as he arrived in the state of Minnesota last November. During a rally, the then-candidate decried the presence of Somali refugees in the state, declaring that Minnesotans had "suffered enough" from admitting them. "Here in Minnesota you have seen firsthand the problems caused with faulty refugee vetting, with large numbers of Somali refugees coming into your state, without your knowledge, without your support or approval," Trump said.
While Trump's brazen fear mongering was consistent with his campaign rhetoric, his tone was nothing new for the state's Somali communities—long targeted by institutional racism and stigmatization.
Minnesota is host to the largest Somali population in the country, concentrated mostly in the Twin Cities of Minneapolis and St. Paul. Like many other immigrant communities of color, Somalis in the state are confronted with a plethora of social and economic needs and receive little-to-no help from state and federal government agencies. Community-led organizations that seek to fill the gap constantly struggle with a lack of funding and resources.
Thursday, Jun 22, 2017, 6:39 pm · By Shaun Richman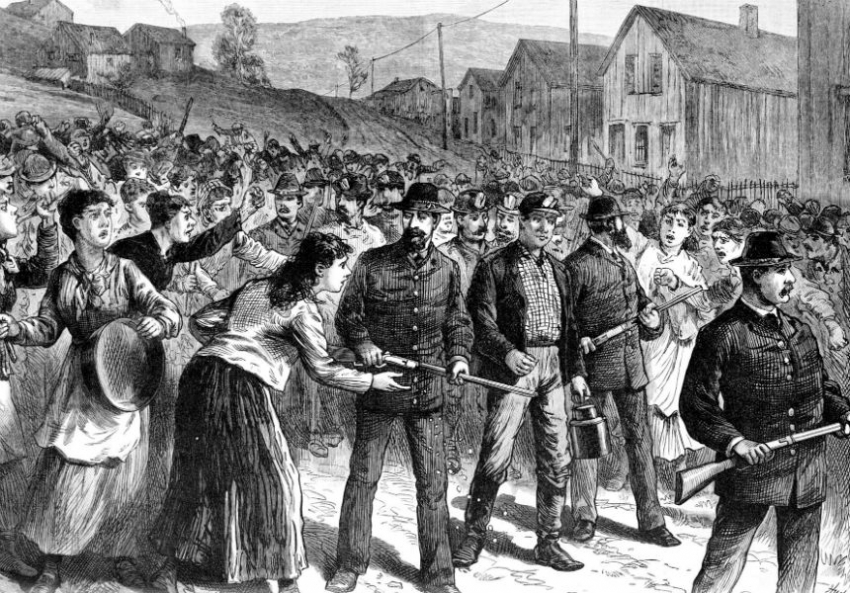 U.S. bosses fight unions with a ferocity that is unmatched in the so-called free world. In the early days of the republic, master craftsmen prosecuted fledgling unions as criminal conspiracies that aimed to block their consolidation of wealth and property. During modern times, corporations threaten the jobs of pro-union workers in over half of all union elections—and follow through on the threat one-third of the time. In between, bosses have resorted to spies and frame-ups, physical violence, court injunctions, private armies of strikebreakers, racist appeals and immigrant exploitation.
The labor question has never been a genteel debate about power and fairness in America.
A new book from the University of Illinois Press' "The Working Class History in American History" series offers a broad survey of how bosses have historically engaged in union-busting. Against Labor: How U.S. Employers Organized to Defeat Union Activism is a collection of scholarly essays edited by Rosemary Feurer and Chad Pearson.
Thursday, Jun 22, 2017, 11:42 am · By Jeff Abbott
Thousands of textile workers in Haiti have stopped work in factories and taken to the streets to demand of improved working conditions in the country's maquiladora export industry. For more than three weeks, workers have mobilized to demand higher wages, an eight-hour workday and protections against increased quotas across the industrial centers of Port-au-Prince, Carrefour, Ounaminthe and Caracol.
The strike follows the annual commemoration of International Workers' Day.
Currently, workers receive a daily wage of roughly 300 gourdes, or about 4.77 U.S. dollars (USD), for a day's work. Strikers are demanding that the wage is raised to 800 gourdes, or 12.72 USD—and that the eight-hour day be respected.
Monday, Jun 19, 2017, 5:44 pm · By Alexander Kolokotronis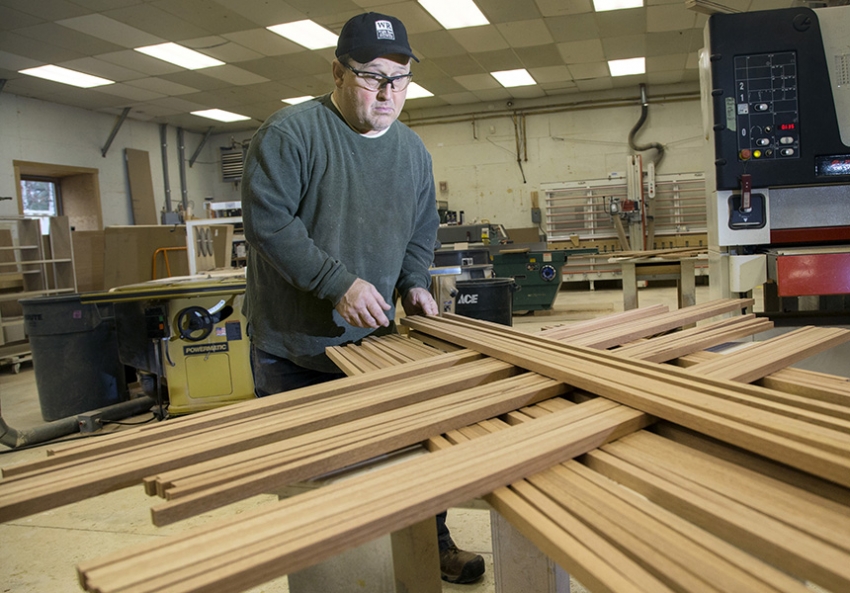 The federal government estimates that more than 10,000 baby boomers retire every day—4 million people every year. Between them, soon-to-retire boomers own 2.34 million businesses, with nearly 25 million employees. Boomer-owned businesses generate $949 billion in payroll, and $5.14 trillion in sales. Yet the vast majority of boomer business owners lack a written transition plan for when they retire, and the coming shift in ownership—what some have termed the "Silver Tsunami"—could affect one-sixth of U.S. workers, decimate membership in local business associations and chambers of commerce, and have ripple effects throughout the entire economy.
For the movement to democratize the workplace, however, this transition could also present a tremendous opportunity. Only around 20 percent of retiring small business owners find a buyer, and when they do, buyers tend to be competitors, larger companies, private equity firms or predatory real estate developers. The above actors, however, rarely have the best interest of workers and local communities at heart, thrusting many into precarious work and in some cases driving gentrification.
Thursday, Jun 15, 2017, 3:41 pm · By Stephen Franklin
CHICAGO—Come sunrise, the men fill the street corner, among them Luis, quietly sitting by himself, nurturing hopes for work today.
There was no work yesterday, nothing the day before and nothing for weeks.
Still, the 50-year-old Guatemalan, who didn't want his last name used, waits in the growing heat, saying he has no other choice.
He waits even though he hates day labor work, because he says it is sometimes dangerous, barely enough to live on, and some of the men on the street corner have bullied and hurt him on the job.
Wednesday, Jun 14, 2017, 1:03 pm · By Neil Martin and Isaias Cifuentes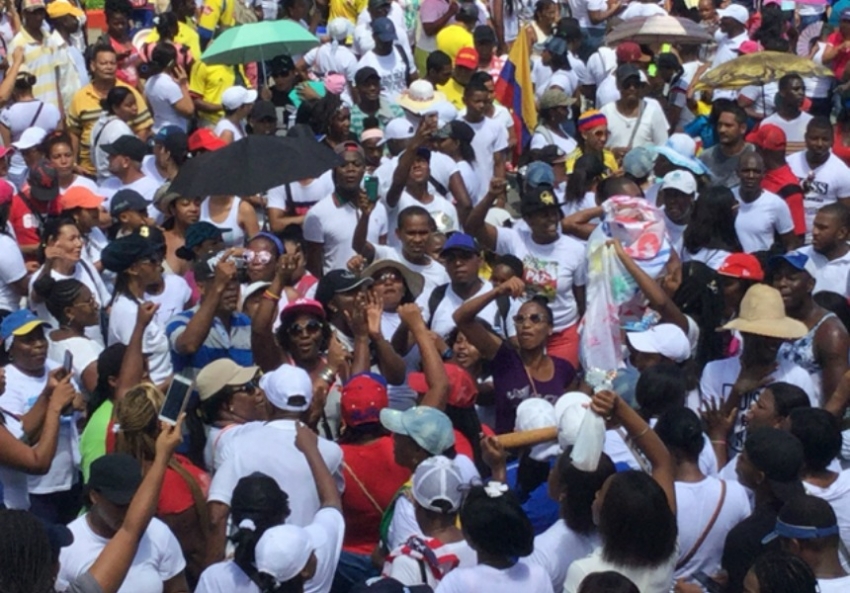 Little-noticed by the English-language media, the Colombian city of Buenaventura was brought to a standstill by a weeks-long civic strike, in which Afro-Colombian communities won major commitments from the Colombian government. Waged from May 16 through June 6, the mass protest was organized by people demanding that the government declare a state of social and economic emergency and provide basic quality-of-life improvements for a population that has been targeted by systematic human rights violations for decades. Buenaventura's ports generate $1.8 billion in yearly revenue, but most of it its 400,000 residents—90 percent of whom are Afro-Colombian—live in poverty.
The mass protest was organized by religious figures, social justice groups, unions, students, community councils and Indigenous people. The first several days of the strike resembled a city-wide block party, with dancing and music concentrated around dozens of peaceful roadblocks. Representatives of the departmental and national governments began to negotiate with the Strike Committee.
But, in the midst of talks, riot police swept through the city in an attempt to restore the flow of vehicular traffic, shooting tear gas into high-density residential neighborhoods. This crackdown provoked a night of havoc, during which several of Buenaventura's commercial establishments had their windows smashed and goods taken. When protests resumed, they were marked by ongoing confrontations between the police and protesters until June 6, when an agreement was reached between the government and the Strike Committee.