Wednesday, Feb 3, 2016, 5:09 pm · By Shaun Richman
The captive audience meeting, "management's most important weapon" in an anti-union campaign, is finally being challenged in a petition to the National Labor Relations Board that could help re-balance the scales in union representation elections.
Held in all-staff, small-group or one-on-one formats, employers use these mandatory meetings to confuse and intimidate employees into voting against union representation. In a 2009 study, labor relations scholar Kate Bronfenbrenner found that nine out of ten employers use captive audience meetings to fight a union organizing drive. Threatening to cut wages and benefits in 47 percent of documented cases, and to go out of business entirely in a staggering 57 percent, these captive audience meetings correlate with an unsurprising 43 percent union win rate when used.
Wednesday, Feb 3, 2016, 4:43 pm · By Justyna Bicz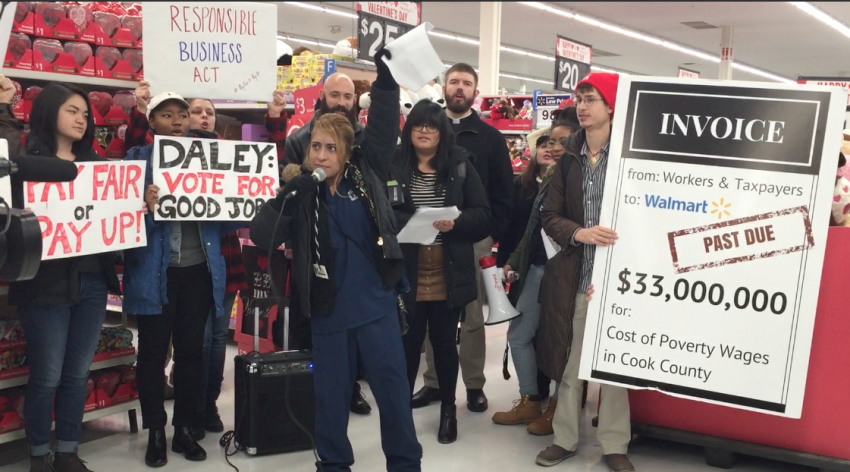 A group of Chicago-area progressive groups and unions are backing a bill that would punish large companies who don't pay their workers a living wage.
The Responsible Business Act would charge corporations who employ more than 750 Cook County workers at less than $15 per hour fees for paying what advocates call poverty-level wages. Since it was introduced in October last year, the act has gained the support of unions and grassroots organizations fighting for economic justice.
Tuesday, Feb 2, 2016, 11:59 am · By Elizabeth Grossman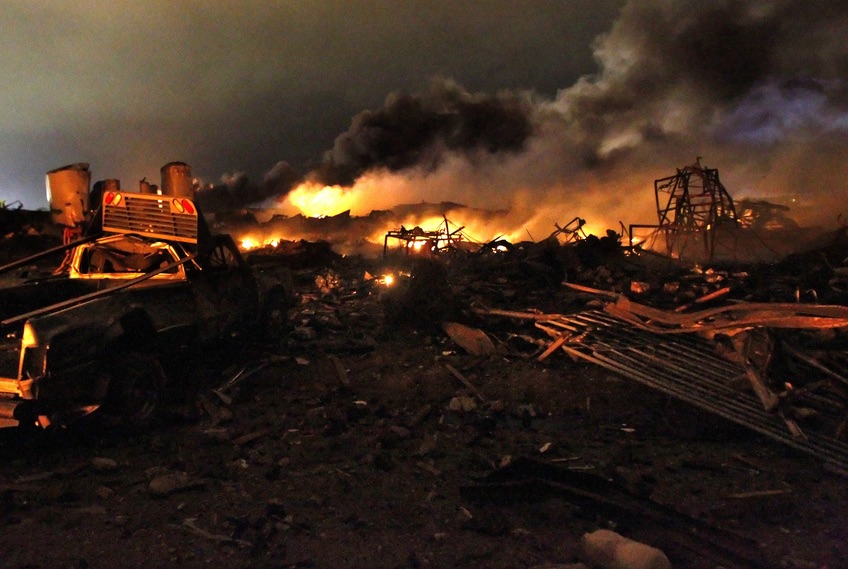 Nearly three years after a catastrophic explosion and fire fueled by about 30 tons of fertilizer grade ammonium nitrate ripped through the West Fertilizer plant in West, Texas—killing 15 people, including 12 first responders, and injuring more than 260 and causing extensive community damage—the Chemical Safety Board (CSB) has released and unanimously approved its final report on the incident. Presented at a public meeting in Waco, Texas on January 28, the CSB's report found that "limited regulatory oversight, poor hazard awareness, inadequate emergency planning and the proximity of the facility to nearby homes and other buildings all led to the incident's severity."
In a statement, CSB Chairperson Vanessa Allen Sutherland called this "one of the most destructive explosions ever investigated by the CSB."
Tuesday, Jan 26, 2016, 4:44 pm · By Branko Marcetic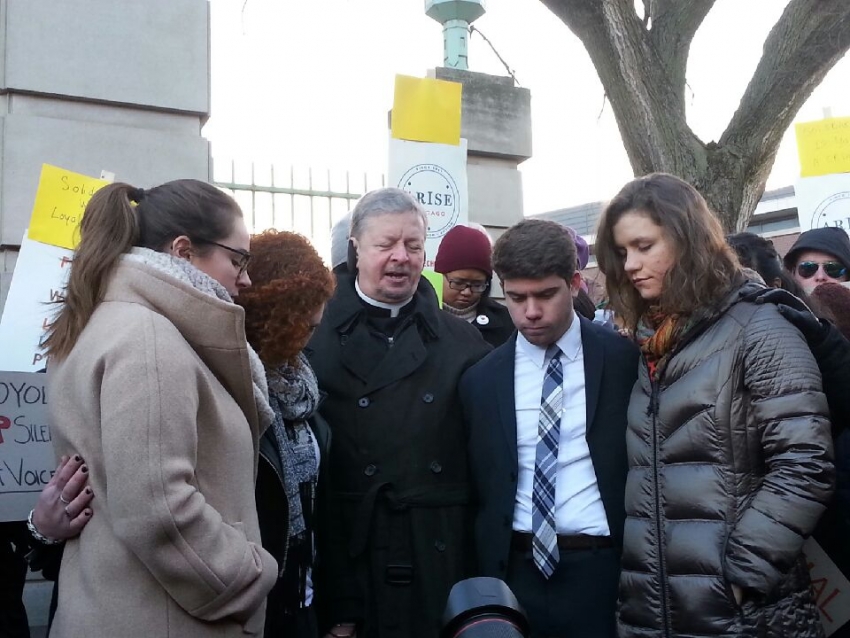 "Faith is not a lofty theory, but a lifestyle," Methodist pastor Claire Marich said early Monday morning to a small crowd of students, clergy and university alumni gathered outside Loyola University Chicago's north gates. After each speaker spoke, the attendees held hands, bowed their heads and prayed.
The occasion was not a religious ceremony on the Catholic school's campus, but a conduct hearing that four Loyola University seniors were preparing to attend, which the students and their supporters view as a heavy-handed attempt to silence free speech and protest at a Jesuit university that claims deep concern with issues of social justice.
The "Loyola 4," along with Loyola's entire student government, are being charged with disruption and harassment of a staff member over a November 20 demonstration for higher wages for unionized food service workers, which they helped organize and lead. If found guilty, they face probation and even suspension from the university.
Tuesday, Jan 26, 2016, 4:34 pm · By Bruce Vail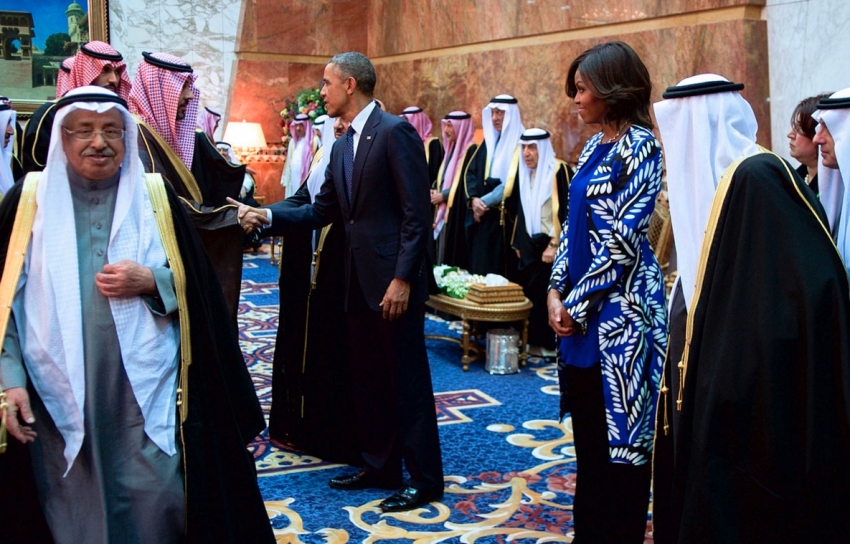 A long-dormant union rights case at the National Labor Relations Board is being revived, with the potential to pit the not-so-powerful federal labor agency against the very powerful King Salman bin Abdulaziz al Saud, monarch of oil-rich Saudi Arabia.
Tuesday, Jan 26, 2016, 10:39 am · By Leo Gerard, United Steelworkers President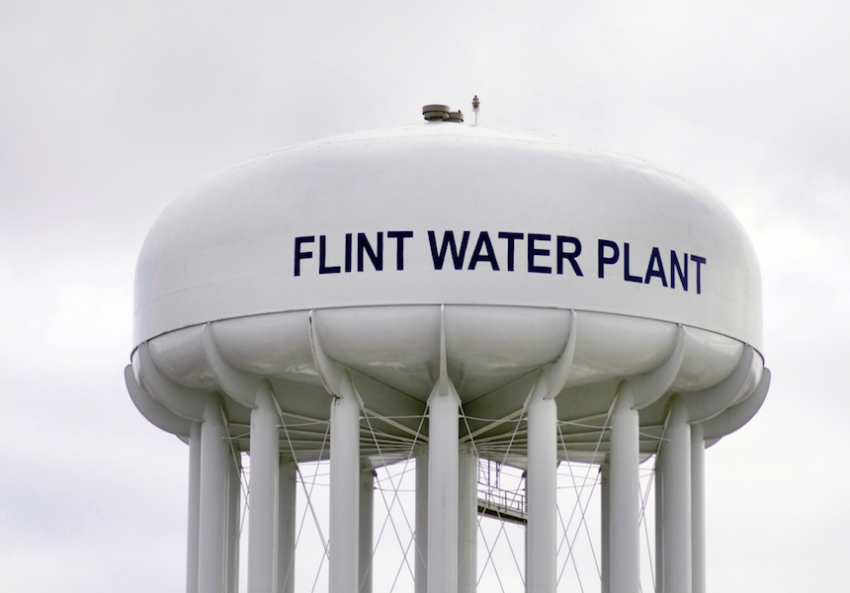 The people of Michigan hired themselves a GOP businessman to be governor in 2011. And what they got was children poisoned by public water in Flint.
That is, what they got was a government run based on GOP business values.
To line the pockets of CEOs and shareholders, corporations cut corners in ways that frequently end up injuring workers and the public. Think of the Upper Big Branch mine disaster where safety violations killed 29 workers or the Takata airbag fatalities that occurred despite workers voicing safety concerns or the nine deaths and 714 illnesses caused by salmonella-contaminated peanut butter knowingly sold by Peanut Corporation of America.
So, really, the lead poisoning of Flint children by a government based on Republican business values is no surprise.
Monday, Jan 25, 2016, 6:47 pm · By Kari Lydersen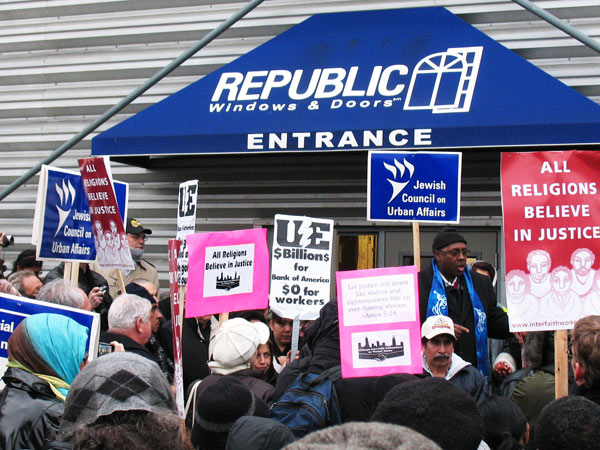 Seven years after Republic Windows & Doors workers occupied a recently-shuttered factory in Chicago, making international news, and three years after they opened their own window company, they are receiving a $295,000 payout in bankruptcy court that is both a symbolic and pragmatic victory.
Monday, Jan 25, 2016, 5:43 pm · By David Moberg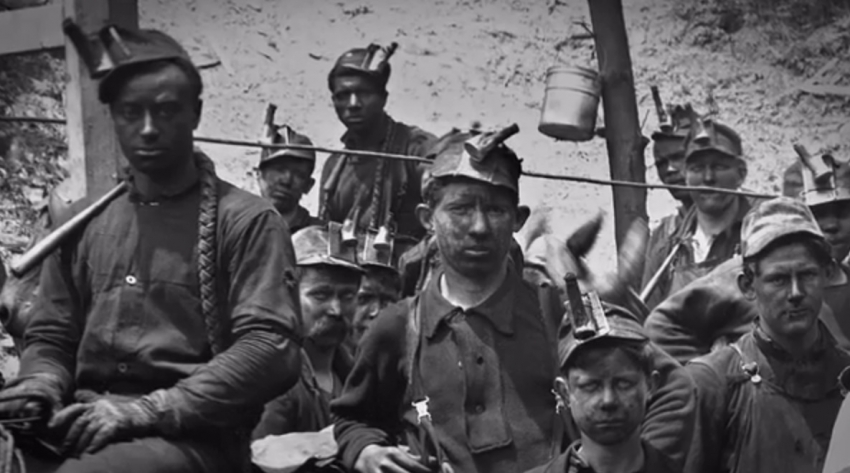 Television shows rarely tell much about the lives of working class Americans, past or present. But Tuesday evening, the Public Broadcasting System (PBS) offers a spectacularly well-made history of one of the largest, most violent confrontations of American workers against business power, the rapacious coal companies in southern West Virginia and their armed agents.
The workers wanted a union and better lives for their families and better working conditions for themselves. Backed by the power of the state and federal governments, deploying troops armed with the latest weapons from machine guns to planes with bombs, the mine owners won that first Battle of Blair Mountain. Yet decades later, the miners prevailed, at least by making their union, the United Mine Workers, one of the strongest and most influential unions in American history.
Monday, Jan 25, 2016, 11:09 am · By Mario Vasquez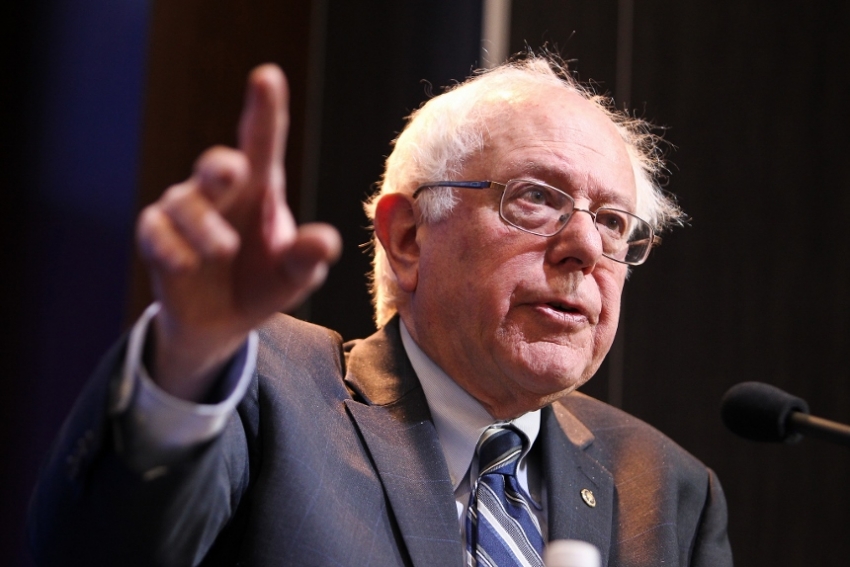 UNITE HERE's New England Joint Board (NEJB) endorsed Senator Bernie Sanders for president on January 22 after the union's executive board voted unanimously to "[answer] Bernie's call for a political revolution."
The NEJB is a regional collection of 10,000 workers from 51 different UNITE HERE locals that have historically represented women and new immigrants in manufacturing, hotel and food service jobs. "Over the years we have come to know Bernie as a relentless and unflappable fighter for workers," says Bert Barao, a rank-and-file member of UNITE HERE Local 177 and president of the NEJB executive board. "Bernie is the candidate who will put workers and their families first."
Friday, Jan 22, 2016, 5:44 pm · By Shaun Richman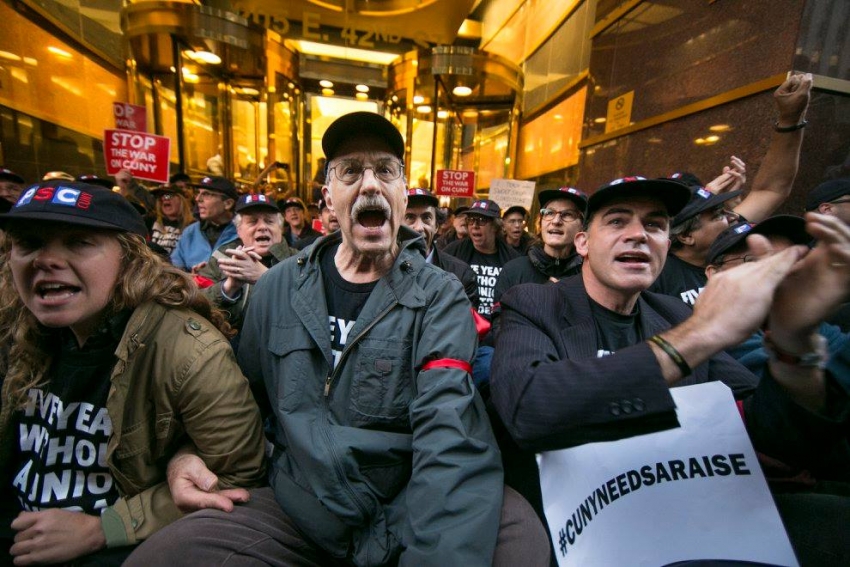 As the spring semester starts up at the City University of New York, union activists continue the painstaking work of preparing for a strike authorization vote. Faculty and staff at CUNY have been working without a contract for over five years. While Governor Cuomo disinvests in the primary college system for working class New Yorkers, management proposes salary increases that amount to decreases after inflation.
The parallels between the struggle to save CUNY and the struggle over the future of Chicago Public Schools are obvious, with one major exception: it is totally illegal for teachers to strike in New York. The last major union to violate the draconian Taylor Law, TWU Local 100, was fined $2.5 million for waging a 60-hour strike that shut down the city's subway and bus system in 2005. On top of that, the union's ability to collect dues money was suspended for a year, its president jailed for 10 days and each individual striker was fined two days pay for each one day on strike.
But in an interesting twist, the anti-union Friedrichs v. CTA case currently under consideration by the Supreme Court could actually lay the ground work for making public employee strikes in New York and elsewhere constitutionally protected free speech.