Monday, Nov 16, 2015, 5:42 pm · By Frank Manzo IV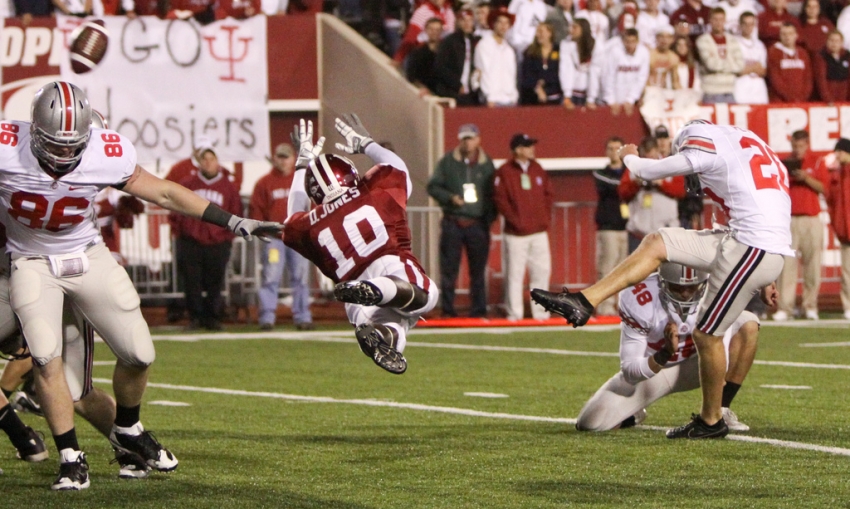 Last month, an In These Times feature by Mr. Gilbert M. Gaul suggested that an athletic arms race has diverted considerable sums of money from the primary purpose of universities—education—to football programs. The implication was that collegiate football programs were, in part, undermining the commitment to education. The University of Texas, after all, "spent $261,728 on each of its football players, but just $20,903 on each student."
The feature wrongly conflated two real issues: one related to college sports and one separately to higher education.
The first issue that this piece misses entirely is that college athletes are, at present, severely undercompensated for the value they provide. The second, and larger issue for the public, is that students at public universities are "fight[ing] over crumbs" due to fiscal constraints imposed by (generally conservative) governors and legislatures.
Monday, Nov 16, 2015, 6:00 am · By Shaun Richman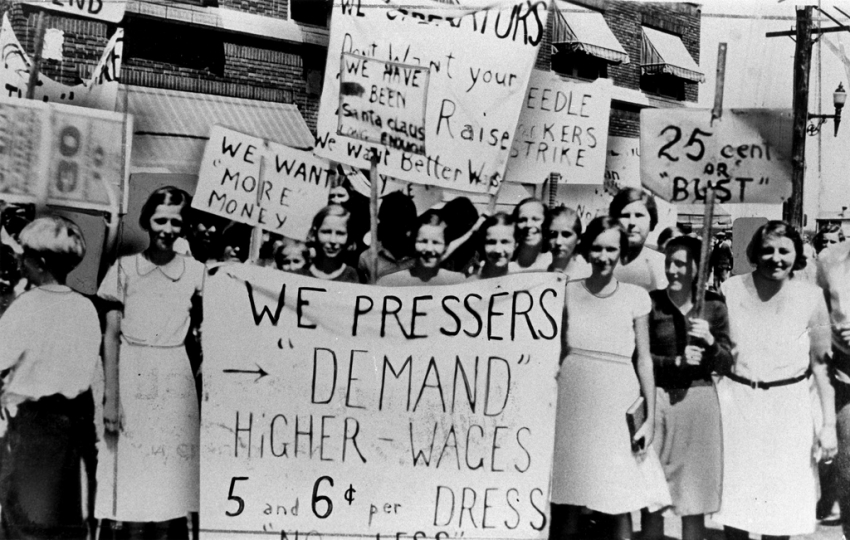 The sword of Damocles hangs over the head of the American labor movement. This spring the U.S. Supreme Court will rule on Friedrichs vs. CTA, a case that could end automatic union membership in all government jobs. If this "right to work" effort goes the way the right wing hopes, it would be followed by an aggressive and well-funded direct mail and robo-call campaign to encourage public sector employees to "give yourself a raise" by dropping their union memberships and ceasing to pay dues or fees.
Friday, Nov 13, 2015, 3:15 pm · By Bruce Vail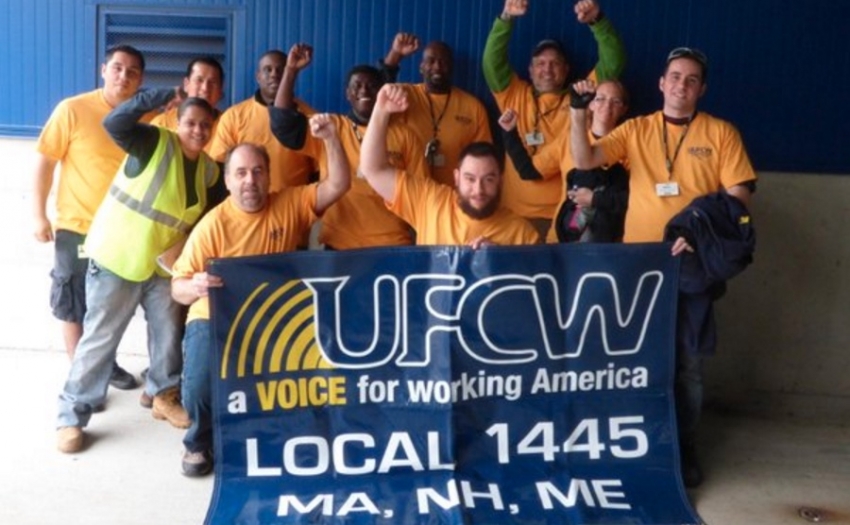 UPDATE: IKEA managers officially refused a request from warehouse workers to extend voluntary recognition to the UFCW as the union to represent workers at the Stoughton, Massachusetts site. Many of the affected workers staged a one-day strike November 16 and the union is now considering next steps, according to a spokeswoman, including the possibility of filing with the National Labor Relations Board for an election.
Friday, Nov 13, 2015, 2:00 pm · By Branko Marcetic
Over the past year, the campaign to raise the minimum wage has been steadily accumulating prominence, political allies and, most importantly, successes. Not surprisingly, it has also occasioned a pushback from conservative politicians and columnists who view its increase as a misguided, self-defeating folly.
The main points of the conservative argument against raising the minimum wage tend to be as follows: Increasing it would lead businesses to either raise prices or fire workers (or both) in order to deal with a spiraling cost of labor. This means that while some workers would be lifted out of poverty, many would lose their jobs, plunging them into greater financial straits, while all consumers would lose out from paying more for goods and services. This would ironically hit young, inexperienced and low-skill workers the hardest, as they have the least bargaining power and are typically the first to be fired. It is therefore better to let the market take its course and allow businesses to gradually raise their wages of their own accord.
In fact, on Tuesday, several Republican presidential candidates made some of these very arguments, kicking off the latest GOP debate by stating their opposition to the Fight for 15 movement. Ben Carson claimed that, as a black youth, he would never have been hired as a lab assistant "if someone had to pay me a large amount of money." Similarly, Marco Rubio protested that, "if you raise the minimum wage, you're going to make people more expensive than a machine." He instead proposed helping wages to rise "naturally" by putting forward pro-business proposals that would assumedly trickle down to workers.
While considering these doom-and-gloom predictions, it's useful to recall the debate that took place nearly 80 years ago, when Franklin Roosevelt first tried to establish a national minimum wage in the United States, as part of the New Deal. The Fair Labor Standards Act (FLSA), which was introduced to Congress in 1937, aimed to eliminate sweatshop conditions by establishing a minimum wage, a maximum work week, and outlawing child labor. It also initially suggested a five-member board that could raise wages and shorten working hours on a case-by-case basis. During June 1937, Congress held three hearings inviting public comment on the proposed law.
Thursday, Nov 12, 2015, 4:41 pm · By Branko Marcetic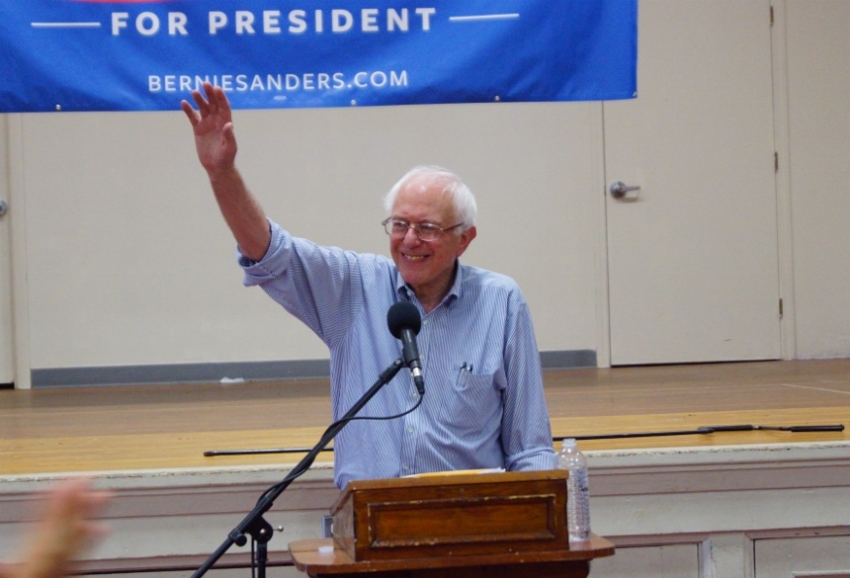 Bernie Sanders' campaign for the White House just received a major boost thanks to his second significant union endorsement, with the American Postal Workers Union (APWU) throwing its weight behind the Vermont senator.
The APWU, which represents more than 200,000 current and retired U.S. postal workers and close to 2,000 private sector mail workers, cited Sanders' work in preventing the closure of mail processing facilities and post offices for the endorsement, as well as his spearheading of a "sense of the Senate resolution" in January to improve delivery response time for the United States Postal Service (USPS).
"Sen. Bernie Sanders stands above all others as a true champion of postal workers and other workers throughout the country," said APWU President Mark Dimondstein. "He doesn't just talk the talk. He walks the walk."
Wednesday, Nov 11, 2015, 1:54 pm · By David Moberg
On Tuesday, one year before the 2016 presidential election, thousands of fast food workers walked out of their jobs in 270 cities. Organizers say it is the largest action yet by the three-year old Fight for $15 movement. An even larger number of workers from other low-paying jobs joined them in marches on local city halls in a total of 500 cities to send a message to political candidates: they represent 42 percent of the American workforce, and if they register to vote and go to the polls, they could make a huge difference in next year's elections.
Their challenge to politicians was simple: "Come get my vote." If candidates want this bloc of voters, they will have to support a minimum wage of $15 an hour, protect the right to organize a union, provide affordable child care and high-quality long-term care, reform immigration laws and address racism towards African-Americans.
Tuesday, Nov 10, 2015, 4:03 pm · By Elizabeth Grossman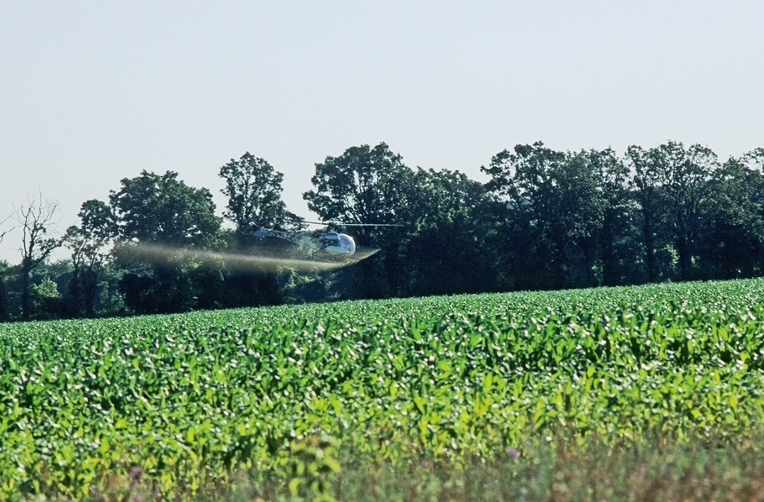 In a remarkably rare move, the U.S. Environmental Protection Agency (EPA) is proposing to withdraw its approval for all agricultural uses of a widely used pesticide, chlorpyrifos.
First approved in 1965, chlorpyrifos belongs to a class of pesticides known as organophosphates—a type of chemical developed as a nerve agent prior to World War II—that kills insects by affecting their nervous systems. It's used on dozens of crops, including citrus, grapes, almonds, corn, apples, broccoli, onions, strawberries, walnuts, soybeans and alfalfa. Although use has decreased since the 1990s, about 6 million pounds of chlorpyrifos were used across the U.S. in 2012, about a quarter of that in California alone. Chlorpyrifos is one of the pesticides most frequently cited in pesticide poisonings of agricultural workers.
The EPA's proposal was timed to respond to a court-ordered deadline prompted by a 2007 petition from the Natural Resources Defense Council (NRDC) and Pesticide Action Network North America asking the EPA to ban chlorpyrifos. The EPA announced its intention to issue such a proposed rule in June but wanted to do so by April 2016. The 9th Circuit court rejected this timeline and ordered the EPA to act by October 31, 2015. The EPA says it intends to issue a final rule on chlorpyrifos by December 2016. Earthjustice, which filed the advocacy groups' petitions with the EPA, is asking the 9th Circuit court to make this deadline legally binding.
"We've been pushing for this for many years," Farmworker Justice occupational and environmental health director Virginia Ruiz told In These Times. This, she said, "is definitely a big deal."
Tuesday, Nov 10, 2015, 2:19 pm · By Mario Vasquez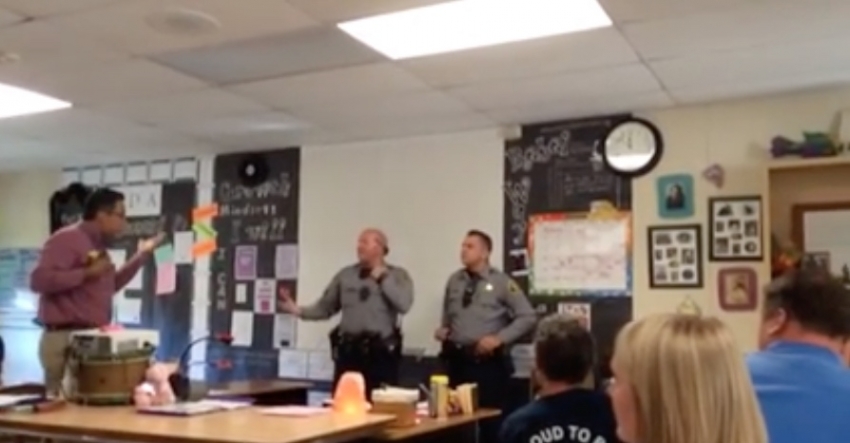 In a video widely circulated on social media, Alameda County sheriff's deputies can be seen interrupting a lunchtime union meeting held at San Lorenzo High on October 20 for local teachers in the midst of a contract bargaining dispute with their employer, the San Lorenzo Unified School District (SLUSD). The deputies, there at the request of a vice principal, entered the classroom where the meeting was being held and asked a California Teachers Association (CTA) representative leading the meeting to leave campus.
The next day, October 21, CTA filed an unfair labor practice charge with the Public Employees Relations Board against SLUSD, arguing that the school district had violated California state labor law. Guillermo Durgin, the CTA staff organizer speaking with the deputies in the video, told In These Times, "By trying to keep me out of the classroom, and then trying to interrupt our union meeting, the district is essentially intimidating and preventing members from communicating with their exclusive bargaining representative about the impasse that had been declared."
Tuesday, Nov 10, 2015, 1:52 pm · By Leo Gerard, United Steelworkers President
This post first appeared on USW.org.
Americans who once earned family-supporting wages working in factories, foundries and mills across this country began destroying themselves at a shocking rate five years after implementation of the North American Free Trade Agreement (NAFTA).
That's because such deals—schemes exactly like the proposed Trans-Pacific Partnership (TPP) trade agreement released last week—encouraged corporations to offshore manufacturing, decimating decent American jobs and the lives of decent American workers.
Tuesday, Nov 10, 2015, 12:56 pm · By Alex Lubben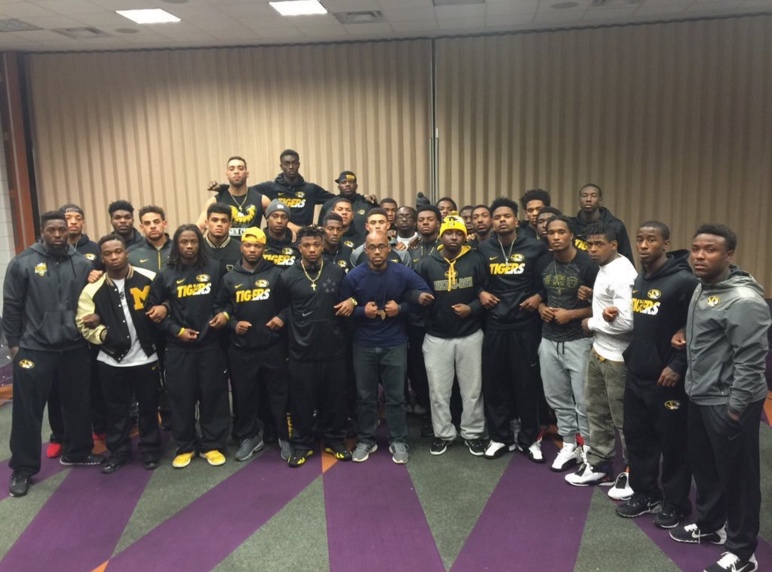 Tim Wolfe, the University of Missouri System president, has resigned amidst controversies on campus, primarily relating to visible racist incidents that students say the campus administration failed to meaningfully address. R. Bowen Loftin, the chancellor of the flagship campus in Columbia, announced that he would resign at the end of this year.
In a resignation announcement yesterday morning, Wolfe lamented the terms of his resignation: "This is not—I repeat, not—the way change should come about. Change comes from listening, learning, caring and conversation. We have to respect each other enough to stop yelling at each other and start listening, and quit intimidating each other through either our role or whatever means we decide to use."
But Tim Wolfe never changed anything. This is exactly how social change comes about, and student and faculty activists across the country can use what's happened at Mizzou as a blueprint.