Thursday, Mar 19, 2015, 12:01 pm · By Peter Downs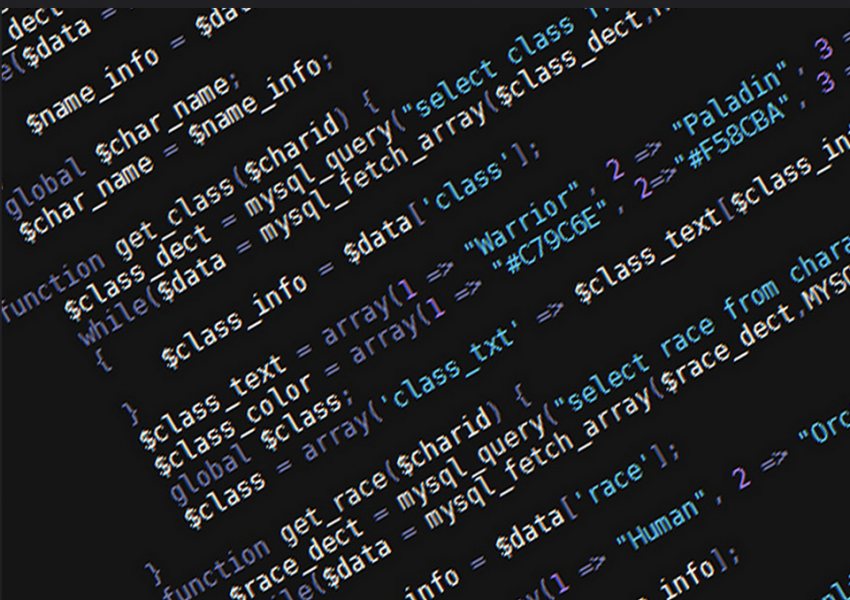 After graduating from college and moving away from his family and his hometown for the first time, Paul found his way into LaunchCode, a training and recruiting program for future coders. An artist, he dived enthusiastically into using code to alter and create images. After he completed the four-month class, LaunchCode placed him in a job at a marketing company that uses templates to build web pages for clients.
Particularly in the beginning of his time there, Paul worked long hours, sometimes round the clock, to meet deadlines, but the company provided coffee and energy drinks to keep him up so he could work and beer to bring him down so he could relax when he was done. He had no family in the town—an older, Midwestern industrial city trying to find the next big thing to replace its lost manufacturing base—and few friends, so he didn't have any other commitments that might conflict with the long hours. Once a month, he participated in an all-night weekend hackathon to further develop his coding skills.
Paul, which is not his real name, had hoped to stick with the job until the end of his first year. Then he'd quit and use his experience to find something better.
Paul's experience reflects changes in the American economy that will have the t-shirt-wearing coder with a computer replace the blue-collar wearing machine assembler with a wrench as the archetypal industrial worker. Industry groups predict the demand for coders will create one million new coding jobs by 2020.
Thursday, Mar 19, 2015, 11:27 am · By Kevin Solari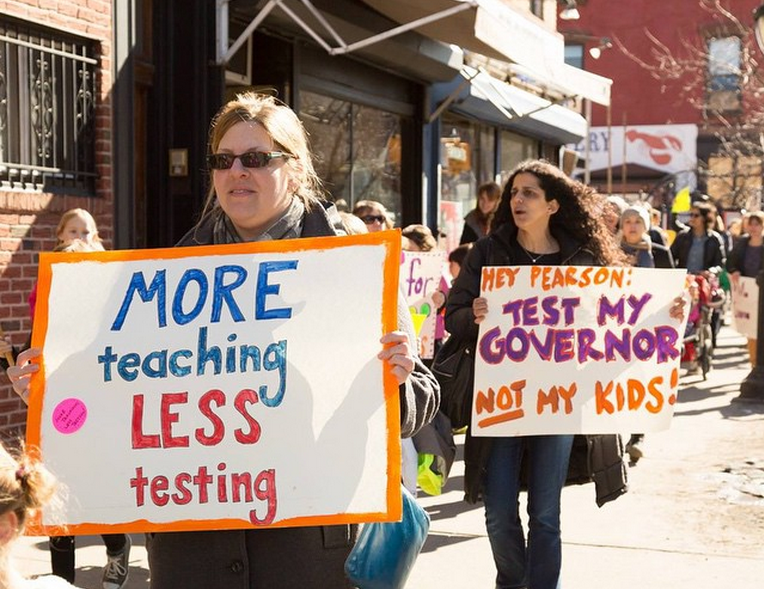 Last week, New York City teachers took to the streets in massive numbers to protest New York Gov. Andrew Cuomo. Cuomo, who has made no secret of his disdain for public school teachers, fired another salvo at public education with his 2015-2016 budget, which includes lifting the city's charter school cap, tying teachers' pay and retention to students' test performance, and putting low performing schools into the hands of outside operators. In response, thousands of teachers and parents protested across almost 200 city schools.
Wednesday, Mar 18, 2015, 1:02 pm · By Rand Wilson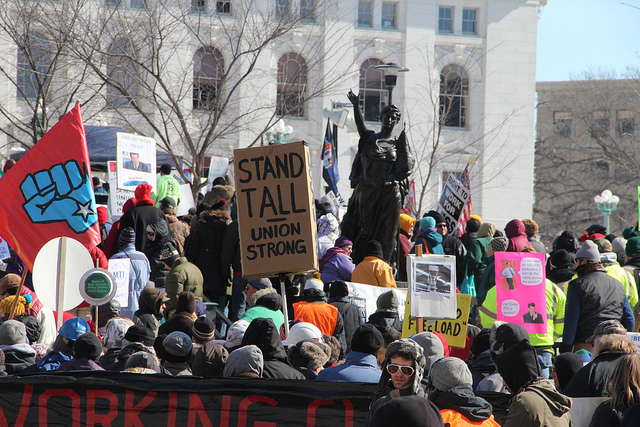 This post first appeared at Labor Notes.
Wisconsin is now the 25th state to adopt a so-called "right-to-work" law, which allows workers to benefit from collective bargaining without having to pay for it.
It joins Michigan and Indiana, which both adopted right to work in 2012. Similar initiatives, or variants, are spreading to Illinois, Kentucky, Maine, Missouri, New Hampshire, New Mexico and West Virginia—and the National Right to Work Committee and the American Legislative Exchange Council probably have a well-developed list of additional targets.
Without aggressive action, the right-to-work tsunami will sweep more states. To defeat it, the first step is committing to fight back, rather than resigning ourselves to what some say is inevitable.
Tuesday, Mar 17, 2015, 12:56 pm · By Leo Gerard, United Steelworkers President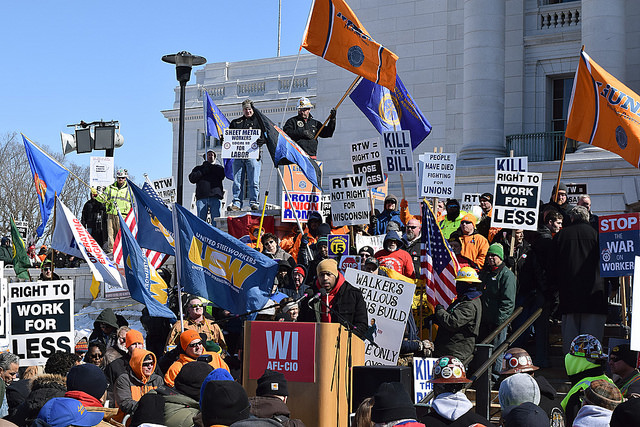 Gov. Scott Walker signed legislation last week to lower the wages of Wisconsin's middle class workers. He wants pay cuts for hard working Wisconsinites. It's part of a pattern established by Wisconsin's Republican governor and the Republicans who control the state legislature.
Tuesday, Mar 17, 2015, 10:55 am · By Rachel Luban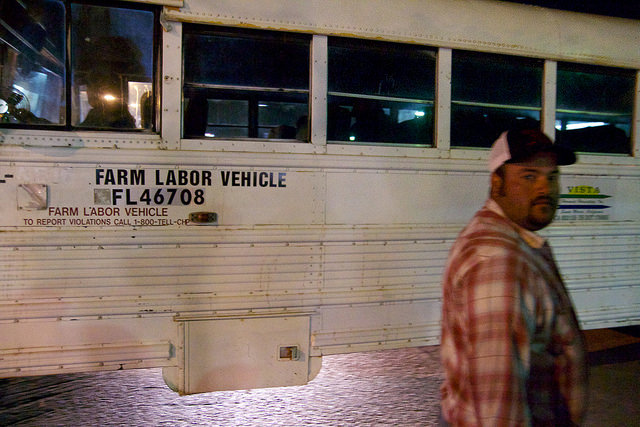 On March 4, the Department of Labor (DOL) announced, to little fanfare, the effective suspension of the H-2B federal guestworker program. The decision followed a Florida federal district court ruling that permanently blocked the DOL's 2008 H-2B regulations, leaving the program without formal regulations. The court ruled in Perez v. Perez that the DOL lacks authority to regulate the H-2B program at all; the department responded by halting the activities that keep the program running.
Monday, Mar 16, 2015, 3:10 pm · By Lillian Osborne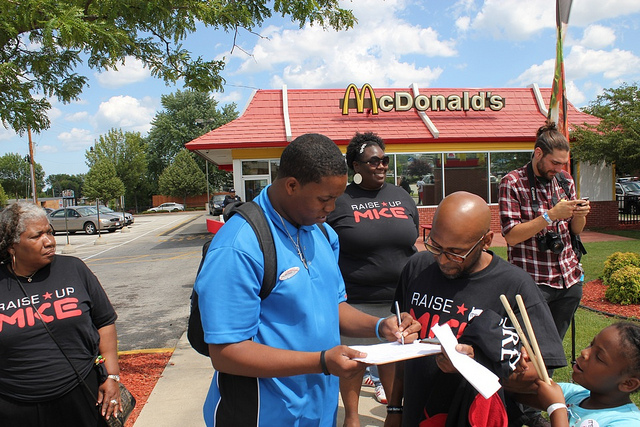 If accusations of poverty wages, racial discrimination, sexual harassment and rampant wage theft weren't enough, McDonald's workers also say they bare the brunt of hazardous conditions on the job. On Monday, workers across 19 cities filed 28 health and safety complaints with the federal Occupational Safety and Health Administration (OSHA) and other state agencies.
Monday, Mar 16, 2015, 1:53 pm · By David Moberg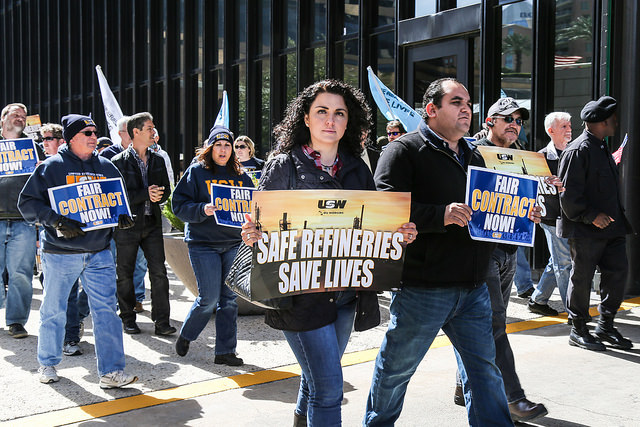 Negotiators from the United Steelworkers and Shell, the lead bargainer for unionized oil refining businesses, reached agreement on a new national contract on Thursday. It was a first big step towards ending the nation's largest oil refining industry strike since 1980.
Saturday, Mar 14, 2015, 2:00 pm · By Micah Uetricht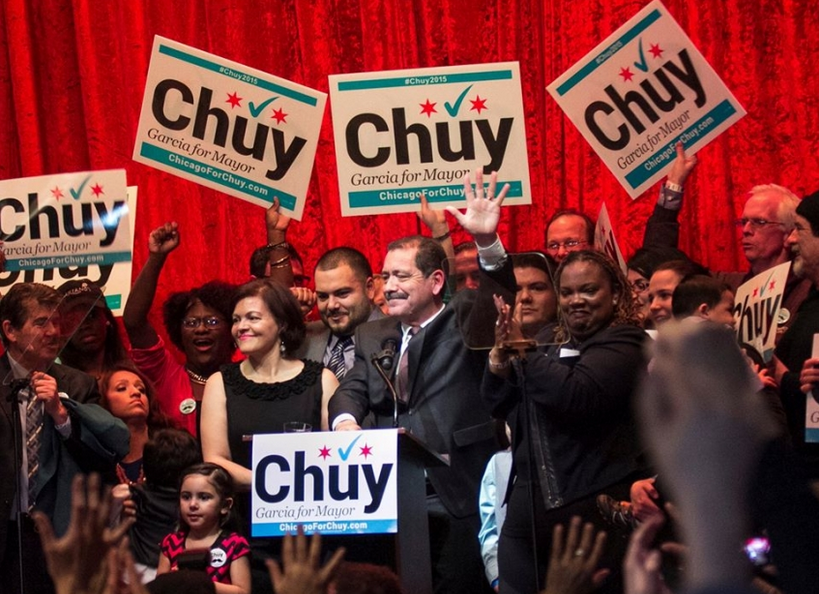 The SEIU Illinois State Council has decided to endorse Jesus "Chuy" Garcia in his run against Rahm Emanuel for mayor of the City of Chicago, reversing the council's previous decision to remain neutral in the race—and overriding the desires of SEIU Local 73 to maintain that neutrality.
Friday, Mar 13, 2015, 11:41 am · By Mario Vasquez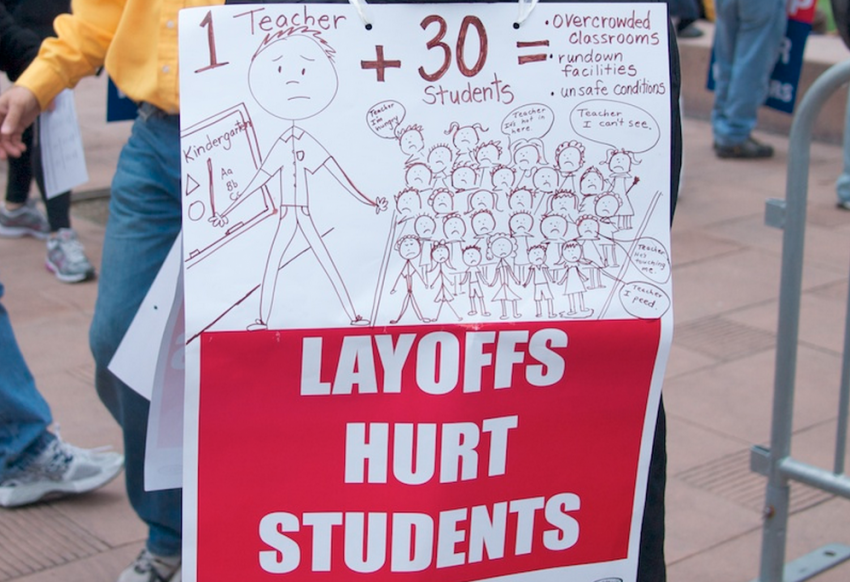 Los Angeles may be close to its first teachers strike in 26 years after its school district and the local teachers' union declared that they would be unable to make progress on contract negotiations. Consequently, later this month California's state labor board for public employees will be mediating between the two sides in the first of several sessions scheduled thus far.
United Teachers Los Angeles (UTLA), a union representing over 35,000 teachers in the area, is working under terms of a contract that expired in 2011 but still remains in effect. Negotiations for a new contract began last July upon the swearing-in of President Alex Caputo-Pearl. Caputo-Pearl is a member of the Progressive Educators for Action Caucus, which joined with other groups to form a slate, Union Power, that ran successfully on a platform of aggressive organizing based on community and member engagement, modeling its vision on the mobilization of the Chicago Teachers Union by its Caucus of Rank-and-File Educators.
Friday, Mar 13, 2015, 8:30 am · By Elizabeth Tandy Shermer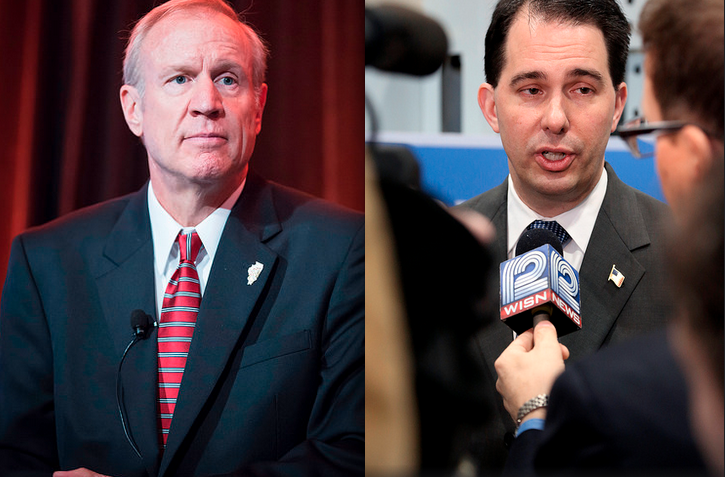 The news out of the Midwest gets grimmer by day. Governor Scott Walker dramatically signed a right-to-work law on Monday. He called it "freedom-to-work legislation," a blatantly transparent sales pitch for a bill that only Wisconsin's hopelessly jerrymandered legislature could pass. And in neighboring Illinois, newly-elected Republican Governor Bruce Rauner has all but declared war on unionists. He has endorsed local right-to-work law ordinances and bans on public-employee union contributions to political campaigns and issued executive orders against the "fair-share fees" that cover the costs of unions protecting all employees' wages, benefits, and workplace rights (regardless of whether or not they have joined the local).
But all of these attacks could do as much to enliven organized labor in this state as crush it.