Friday, Feb 20, 2015, 5:38 pm · By Elizabeth Grossman
Since March 2014, nearly 60 workers at the Hanford Nuclear Reservation in Washington state have sought medical attention for on-the-job exposure to chemical vapors released by highly toxic waste stored at the site, some as recently as August. At a public meeting held Wednesday in Pasco, Washington, Hanford workers described symptoms that include chronic headaches, respiratory problems, nerve damage and bloody urine.
Thursday, Feb 19, 2015, 6:57 pm · By Shawn Gakhal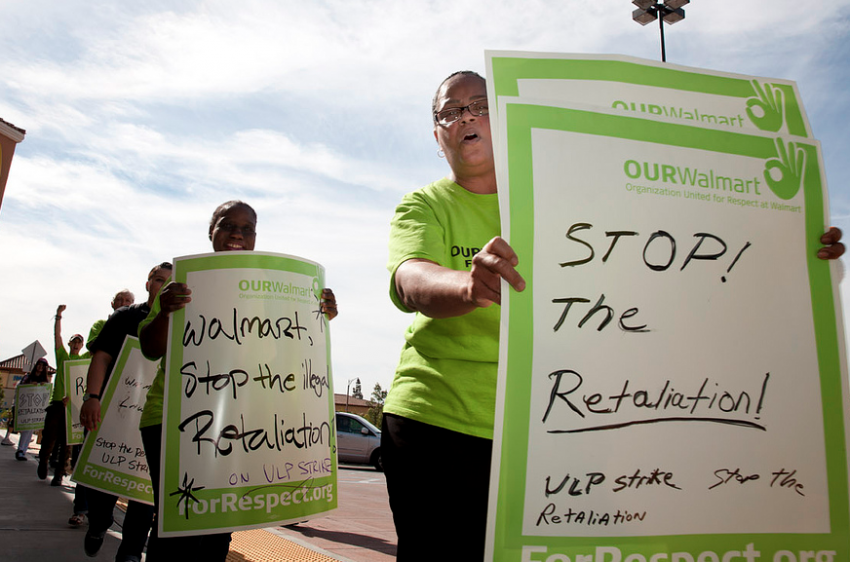 Low-wage workers' widespread protests in recent years seem to be paying off.
Thursday, Feb 19, 2015, 3:46 pm · By Jane Slaughter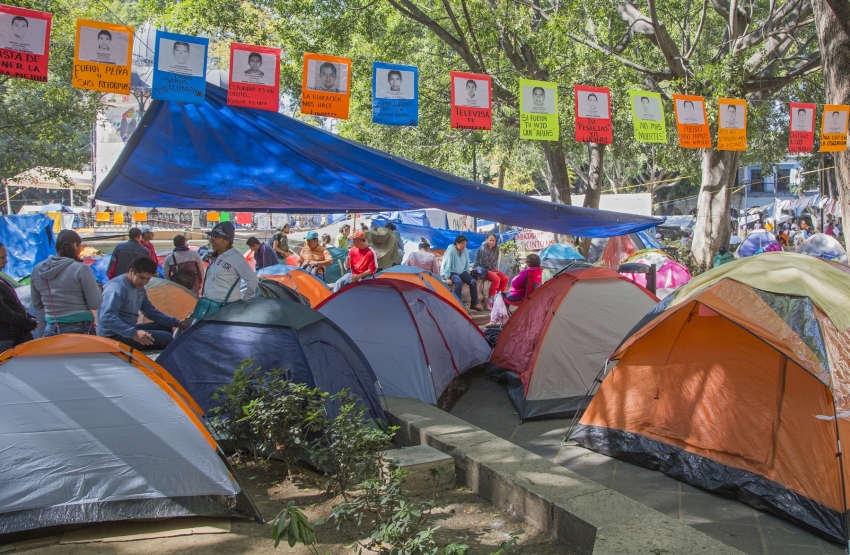 This post first appeared at Labor Notes.
Teachers in Oaxaca, Mexico, took their fight against their government's punitive "education reform" to a new level in the past month, with highly visible actions against legislators, political parties, and even airports.
On February 5, Constitution Day, teachers surrounded the state legislature and blocked any business from transpiring. The previous day they had blocked the offices of seven political parties. The next day they surrounded gasoline stations.
Disappointed tourists saw their flights canceled on January 10. "In previous actions, they'd taken the highways leading to the Oaxaca airport," said teacher-trainer Maria Elena Ramírez Avendaño, "but this time they took the runways for the first time."
Thursday, Feb 19, 2015, 2:10 pm · By Michael Paarlberg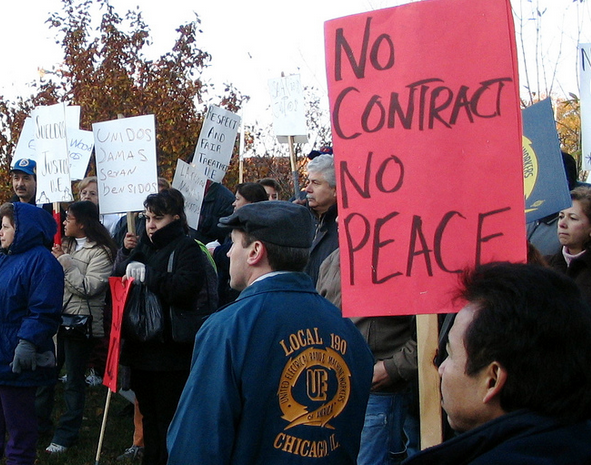 Does unionization lower employment and workers' earnings?
Thursday, Feb 19, 2015, 1:38 pm · By Rebecca Burns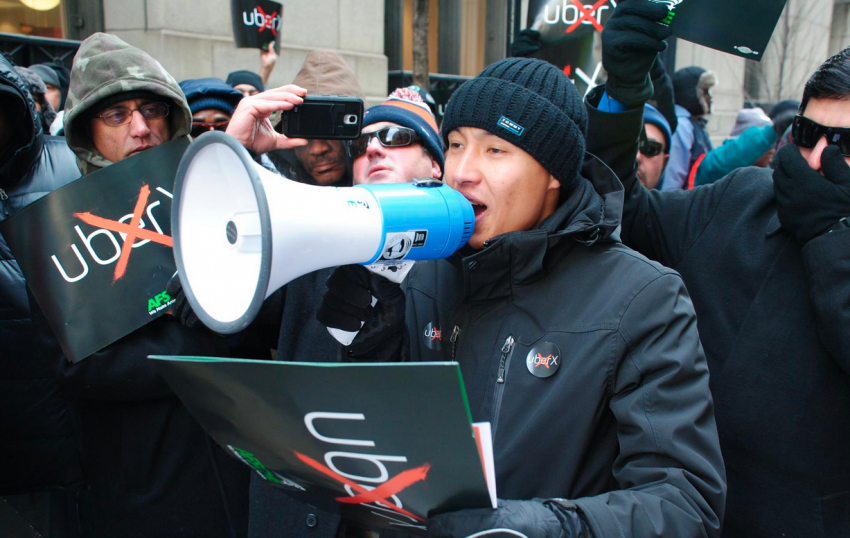 If you've taken an Uber recently, you probably forked over an extra dollar for a "Safe Ride Fee," a recently-added cost that the tech giant says will help ensure that drivers and their vehicles are fit for the road. Soon, you will also be able to share details of your location and ETA with people waiting at the other end of your Uber ride, just in case your driver decides to drive you to a secluded location, sexually assault you, and/or hit you over the head with a hammer—all offenses that Uber drivers have allegedly committed against riders during the past year.
Uber denied liability in these incidents, as well as in the death of a 6-year-old girl struck by one of its drivers in San Francisco last year. But in December Uber hired a "head of global safety" and pledged to ramp up precautions. Riders may or may not be comforted by the results so far: Among them, an assurance that they will now be able to press an app-based "panic button" if things in the passenger seat start to go awry. But they're consistent with Uber's approach of letting the free market to take the wheel—while continuing to collect commissions of up to 25 percent. Uber is currently valued at $40 billion.
Thursday, Feb 19, 2015, 1:01 pm · By Mario Vasquez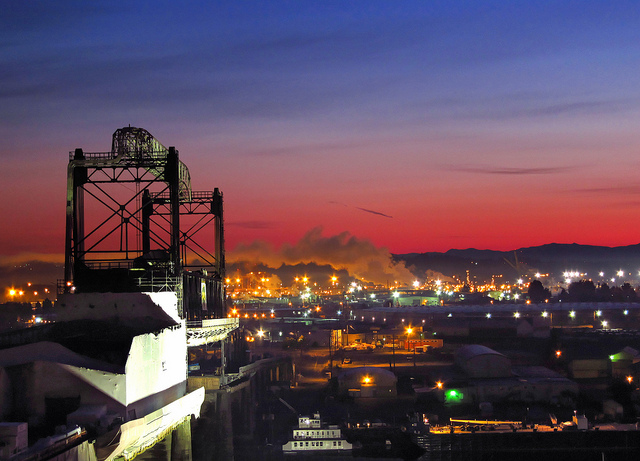 Update: ILWU and PMA agreed to a tentative contract brokered by Labor Secretary Tom Perez on Friday afternoon. Secretary Perez had threatened to move negotiations to the White House if an agreement wasn't made by the end of last week. The head of the Department of Labor brokered a breakthrough between the two sides on the pivotal issue of the arbitration process, as described by In These Times last Thursday, thus resulting in a reported new system for selecting arbitrators who are tasked with resolving worksite disputes.
This marks a major concession to ILWU, where union leaders had criticized the arbitration model for its life-term arbitrators appointments.
Secretary Perez tweeted Friday night: "If it weren't the last issue, it would have been solved earlier. But both sides in ports dispute committed to solving problem and did it."
Details to this solution have been sparse as both ILWU and PMA have declined to release further information on the contents of the deal. During a press call that same night, Perez was quoted by Politico as saying, "I don't think anyone knows who the next arbitrator will be." He went on to say, "What I do know, and have great confidence in, is the new arbitration system is going to ensure that everybody gets a fair shake."
The new contract will be tentative until the ILWU rank and file votes and officially approves of it. Craig Merrilees, communications director at ILWU, declined to give a date on a union contract vote but tells In These Times, "The ILWU's ratification process is careful and democratic, allowing rank-and-file workers a thorough and final say in the contract process."
By the end of President's Day 2015, thousands of containers idled on ships that were left anchored and unworked at the 29 American ports on the West Coast for six of the previous 10 days. The operational suspension was imposed by the Pacific Maritime Association (PMA), an employer association predominantly consisting of multinational shipping corporations, after concluding they were not willing to pay weekend and holiday wages for what they deem to be "diminished" productivity by union dockworkers.
The shutdown, affecting terminals that handle 40% of international trade cargo, has cost exporters deeply while also earning criticism from legislators. This latest move by port operators comes nine months into new contract negotiations between PMA and the 20,000 dockworkers represented by the International Longshore and Warehouse Union (ILWU). President Obama has now sent Secretary of Labor Thomas Perez to mediate for PMA and ILWU in hopes of spurring discussions between the two sides. Failure for Perez means potential executive action from President Obama to prevent further work shutdowns at these major American ports.
Thursday, Feb 19, 2015, 11:27 am · By Rachel Luban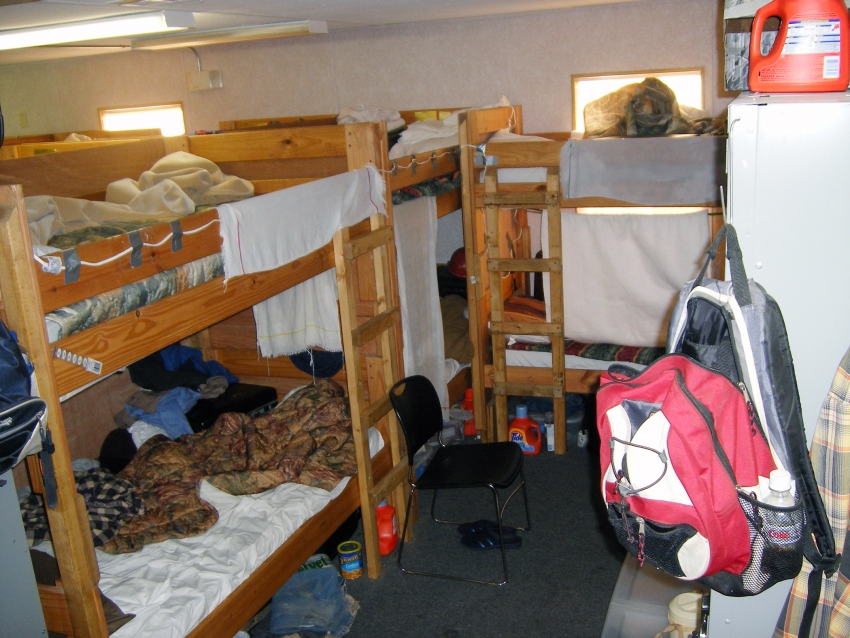 NEW ORLEANS—Yesterday, a jury awarded over $14 million in damages to the plaintiffs of David v. Signal International, the first of a series of lawsuits that together constitute one of the largest human trafficking and forced labor cases in U.S. history. After more than four weeks of testimony and several days of deliberations, the jury found that marine construction company Signal International and its agents engaged in human trafficking, forced labor and racketeering, among other violations.
It is "an historic verdict," said Alan Howard, lead counsel for the plaintiffs, "finding damages against every defendant on every single claim that we brought, and finding punitive damages against every defendant for every claim for which we were entitled to ask for punitive damages." Signal must pay over $12 million to the five plaintiffs, while the company's recruiter and its immigration lawyer must pay over $900,000 each.
Tuesday, Feb 17, 2015, 1:39 pm · By Puya Gerami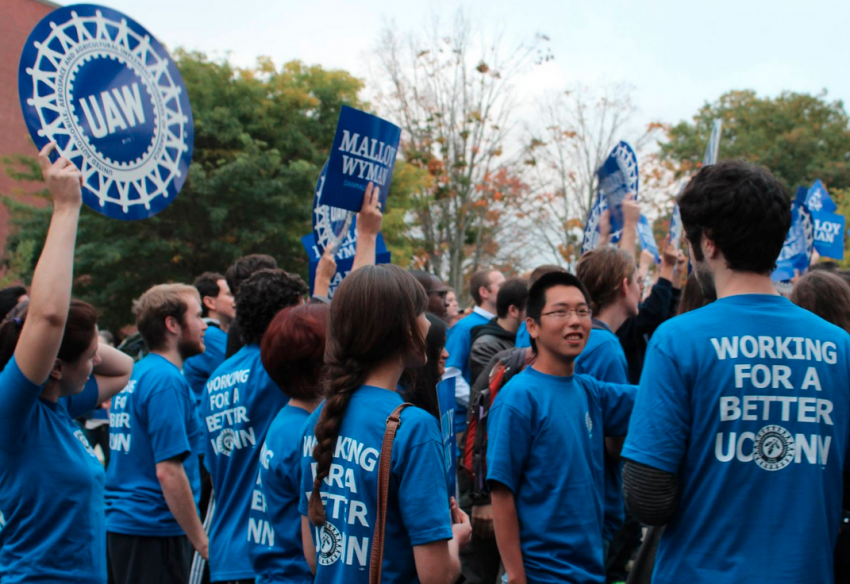 This post first appeared at Labor Notes.
Joining the ranks of a resurging academic labor movement, 2,000 graduate workers are organizing for their first contract at the University of Connecticut.
Graduate Employee Union-United Auto Workers (GEU-UAW) Local 6950 won recognition last April with cards signed by 70 percent of the bargaining unit. It's the first of its kind in Connecticut—and now the largest union at UConn, where faculty and most staff have been organized for years.
Tuesday, Feb 17, 2015, 1:22 pm · By Kevin Solari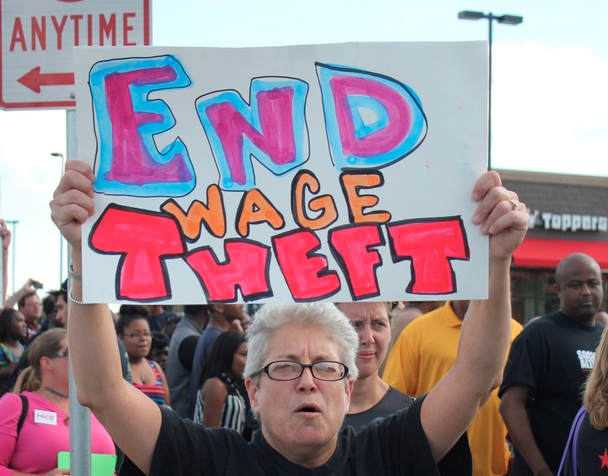 In a win for local workers, last week Illinois's Cook County Board of Commissioners unanimously passed what workers' advocates say is one of the strongest ordinances to combat wage theft to date in the U.S.
The Cook County Wage Theft Ordinance aims to punish companies guilty of shortchanging their workers by taking away lucrative county contracts and various tax incentives. Unscrupulous employers can steal from their workers in a number of ways, including not paying a minimum wage, incorrectly classifying employees as contractors, stealing tips and not paying overtime. Cook County Board President Toni Preckwinkle said the ordinance would be a model for similar legislation nationwide.
Tuesday, Feb 17, 2015, 11:50 am · By Leo Gerard, United Steelworkers President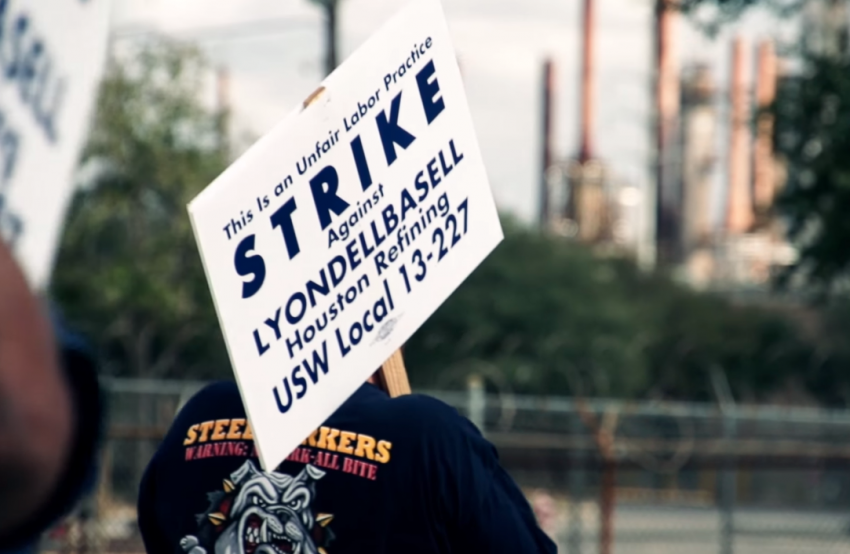 The federal agency that investigates refinery catastrophes released its final report late last month on the massive fire, volatile vapor release and toxic smoke plume at Chevron's Richmond, California, refinery in 2012 that imperiled 19 workers and sickened 15,000 residents of surrounding communities.
The report says Chevron knew the pipe that ruptured was made of material likely to corrode, that pipes of the same material at Chevron plants had previously failed and caused fires, that Chevron repeatedly rebuffed experts' recommendations to replace the pipe and that when the pipe did begin to breach, Chevron disastrously attempted to patch it instead of shutting down the high-pressure, high-temperature hydrocarbon process unit to which it was attached.