Monday, Mar 2, 2015, 3:00 pm · By Geoff Gilbert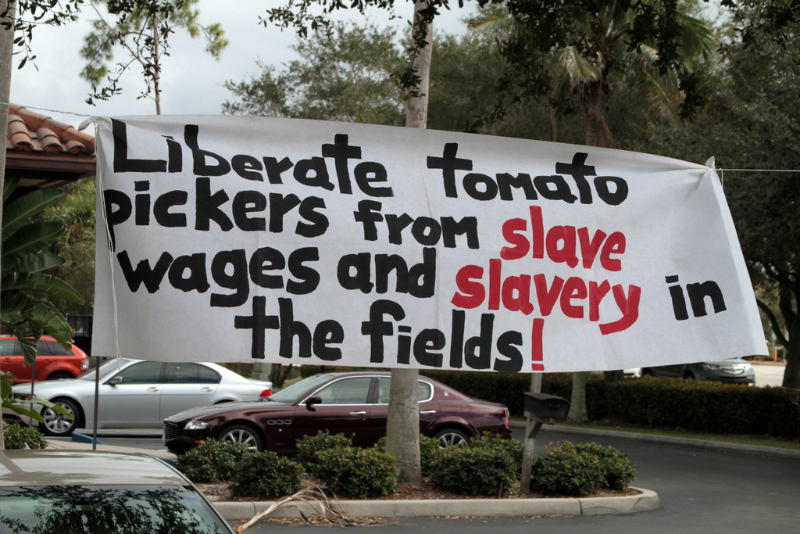 Having received a Presidential Medal in January for its efforts to combat modern-day slavery, the Coalition of Immokalee Workers, or CIW, and its Campaign For Fair Food hit the road this month as part of its "Boot the Braids" campaign against Wendy's. The tour spanned colleges and universities throughout the Northeast and Midwest to educate students, as well as create and solidify campus campaigns aimed at pressuring Wendy's to join the CIW's Fair Food Program, the only industry-wide social responsibility program in U.S. agriculture.
Wendy's is the last holdout of the big five fast food corporations—McDonald's, Burger King, Yum Brands! and Subway—from the program, which has extended the Fair Food Code of Conduct to more than 30,000 workers, who make up over 90 percent of the Florida tomato industry. The many improbable successes of the CIW offer important lessons for countless other campaigns, especially those by low-wage workers in other industries.
The strength of the CIW, and perhaps the reason why corporations are treating it differently than the fast food workers, comes down to the organization's sophisticated organizing strategy.
Monday, Mar 2, 2015, 1:34 pm · By David Goodner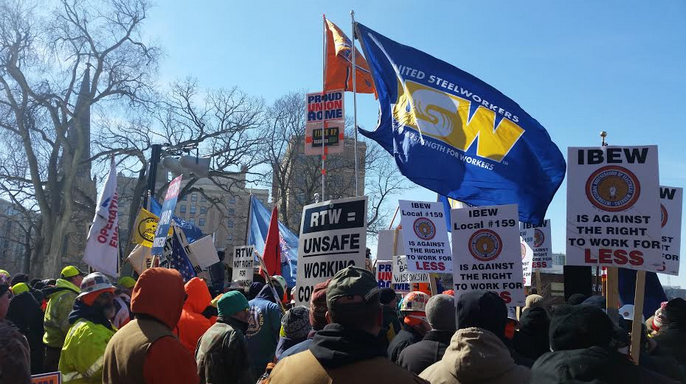 Over two thousand angry workers marched around the Wisconsin state capitol on a frigid Saturday afternoon February 28 to denounce Wisconsin governor and leading GOP presidential candidate Scott Walker's latest round of union-busting legislation. But a bitter sense of inevitably was thick in the air.
It's a bitterness to which the Left has become accustomed. And if organized labor continues to make the same mistakes they have made in Wisconsin over the last four years, the defeats will likely keep coming.
Friday, Feb 27, 2015, 5:12 pm · By David Moberg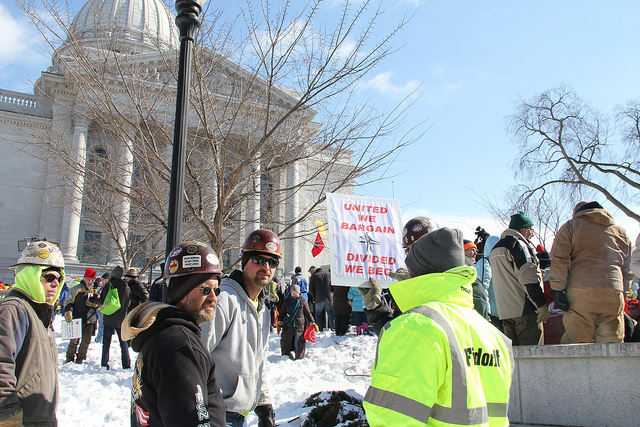 MADISON, WISCONSIN—Against the wishes of thousands of angry constituents in two days of protests outside the state capitol building this week, the Wisconsin state senate late Wednesday night voted 17 to 15 in favor of a "right-to-work" law. Only one Republican, a former union member from the northern woodlands of the state, joined all Democratic senators in voting against the anti-union law that the Republican leadership has rushed through an "extraordinary session."
If the Assembly approves the bill next week—and with a GOP margin of 63 to 36, larger than in the Senate, it is almost certainly expected to do so—Gov. Scott Walker has promised to sign it, giving a former union stronghold the dubious distinction of becoming the 25th state to pass such legislation.
Friday, Feb 27, 2015, 11:31 am · By Kevin Solari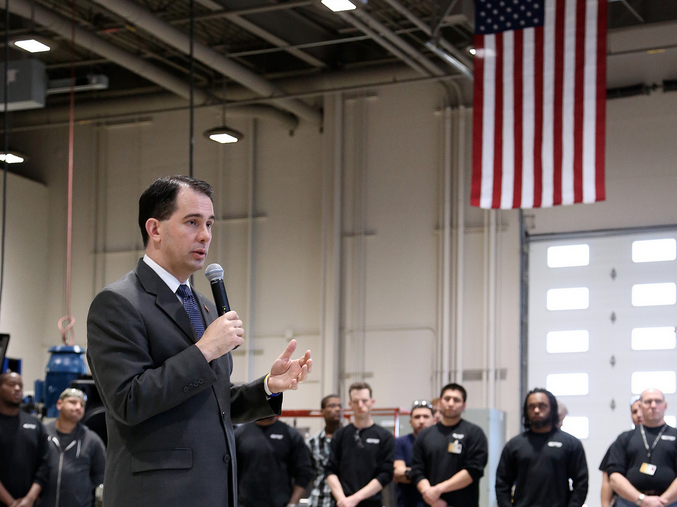 Every governor that wants to be president needs to exhibit their foreign policy street cred. Sarah Palin's attempts compelled the world to learn the proximity of Wasilla, Alaska, to Russia in 2008. Scott Walker made a similarly telling gaffe this week at the Conservative Political Action Conference in Maryland.
Walker, not grasping that his presidential aspirations mean people will pay attention to what he says, compared the Wisconsin protests of 2011 to the Islamic State, or ISIS, surprising no one with the level of disdain he feels for public employees.
Friday, Feb 27, 2015, 11:00 am · By Mekdes Ferguson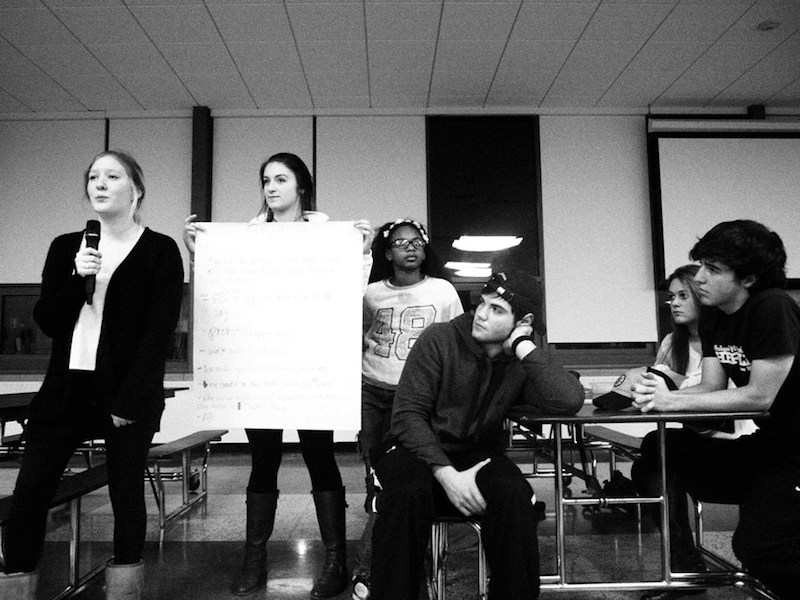 Holyoke, a small city of 40,000 in Western Massachusetts, has become a major battleground in the conflict playing out across the nation between democratic control of public schools and top-down "education reform."
Residents of this working-class city of color have banded with the teachers union to fight back against what they see as misguided attempts by the state to wrest away local control of their schools and impose reforms. Now, the community-labor alliance faces its biggest test yet: a threatened takeover of the entire district.
Thursday, Feb 26, 2015, 4:43 pm · By Andrew Mortazavi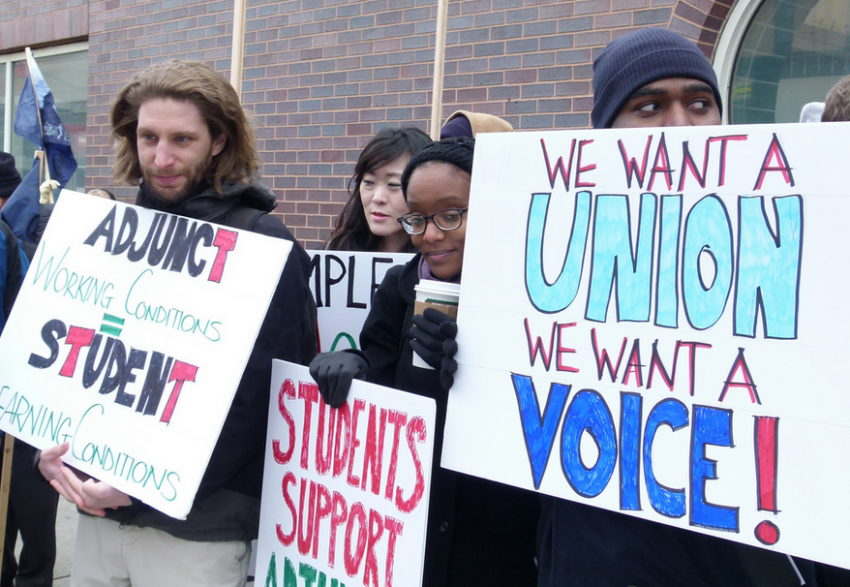 Yesterday, adjunct faculty members at over 100 college campuses carried out coordinated demonstrations as part of National Adjunct Walkout Day. Adjuncts aimed to draw attention to low pay, exploitative working conditions, and a lack of job security. They organized walkouts, "teach-ins," and rallies to push for part-time academic workers' rights and greater visibility.
While specific goals varied among activists, most adjuncts organizing around the event are demanded better pay, more job security, and access to benefits.
Thursday, Feb 26, 2015, 4:08 pm · By Jonathan Brozdowski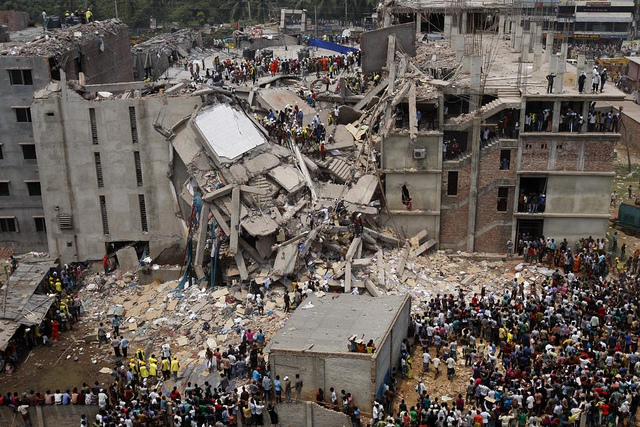 After weeks of negotiations, Western companies have agreed to resume business with a Bangladeshi apparel maker on the condition that it would bargain with, and cease beating, union leaders.
Late last year, as reported by Steven Greenhouse and Hiroko Tabuchi in the New York Times, closed-circuit camera footage emerged of a female union leader being swarmed and assaulted, only three months after a female union president was severely beaten over the head with an iron rod. Both incidents occurred at factories owned by the Azim Group, which reports employing 27,000 workers. Despite allegations by Workers United, the main union for garment workers in the U.S., of company involvement in the attacks, Azim could not be proven to be responsible.
However, according to Greenhouse and Tabuchi's story, the VF Corporation, producer of the Wrangler, Nautica, Timberland and North Face brands, informed Azim it would terminate their relationship unless it took strong steps by December 31 to guarantee worker rights and ensure violence against union leaders would cease. Azim's agreement to cover both the medical bills of the beaten union leader and the full back pay of several union officials returning to work, along with several other measures, seemed to pacify Western companies and prevent contract termination with Azim as of February 18.
Thursday, Feb 26, 2015, 3:30 pm · By Kevin Solari
New York Governor Andrew Cuomo is no friend to labor, but this week his policies helped one of the most vulnerable segments of workers. On February 24, Commissioner of Labor Mario Musolino announced he would be following the earlier recommendation from the Wage Board to increase the minimum wage for tipped workers 50 percent to $7.50 an hour.
Thursday, Feb 26, 2015, 1:52 pm · By David Moberg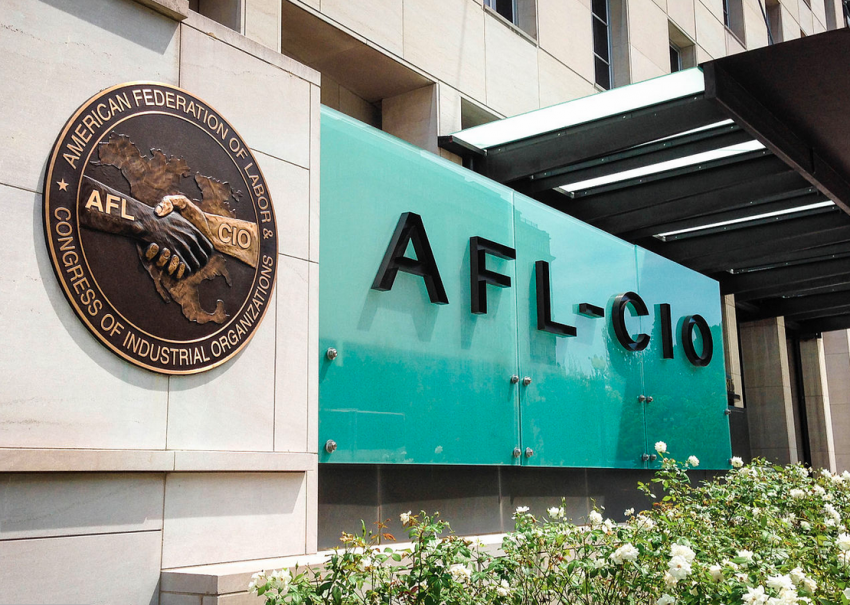 Contracts expire this year for roughly five million members of AFL-CIO unions. As their leaders gathered in Atlanta for the winter executive council meeting this week, they set a common goal to raise workers' wages significantly—and say their prospects for winning such improvements are better than they have been in many years.
Thursday, Feb 26, 2015, 7:00 am · By Fred Klonsky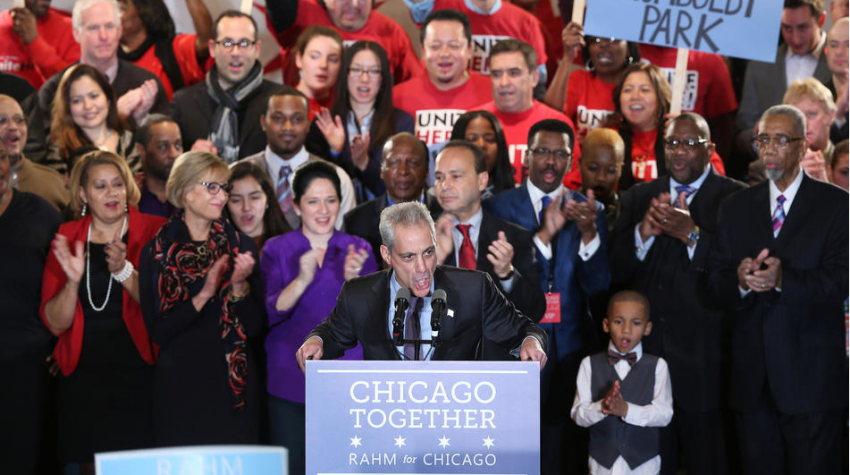 In the winter of 2011, I was running as a delegate to the annual Representative Assembly (RA) of the Illinois Education Association (IEA), the largest teacher union in the state. The 1,000 delegates to the state's RA had long met at the Hyatt Regency O'Hare in Rosemont. Running as a union delegate in 2011, my platform was simple and concise: "If the IEA RA is held at the Hyatt Regency O'Hare, don't vote for me because I won't attend. I don't cross picket lines."
UNITE HERE Local 1, who represents the housekeepers and other employees of the Hyatt Hotel chain in Chicago, were engaged in a labor dispute with the company. The downtown Hyatt Regency and North Michigan Park Hyatt were targeted with mass protests and non-violent arrests.
Members of my teachers local and I had joined with hundreds of others demonstrating union and labor solidarity against one of the city's wealthiest and powerful corporate families, the Pritzkers. The owners of the Hyatt chain, the Pritzker family were prominent supporters and funders of the national and local Democratic Party. Penny Pritzker had been the chief fundraiser for Obama's first presidential bid, and would soon serve on Mayor Rahm Emanuel's hand picked board of education; later, she would leave to be President Obama's Commerce Secretary.
I wrote to the president of Local 1 and asked that a letter be sent to Ken Swanson, then-President of the IEA, supporting my call for the RA to leave the Hyatt for another location. And the IEA did move its convention. So did the National Education Association, which held its 10,000-delegate national meeting in Chicago the next year. Soon after, many other large organizations also cancelled their meeting contracts with the Hyatt.
This history with UNITE HERE makes my disappointment in the union's support of Rahm Emanuel in the 2015 Chicago Mayoral election that much more bitter.