Thursday, Jul 27, 2017, 5:04 pm · By Julianne Tveten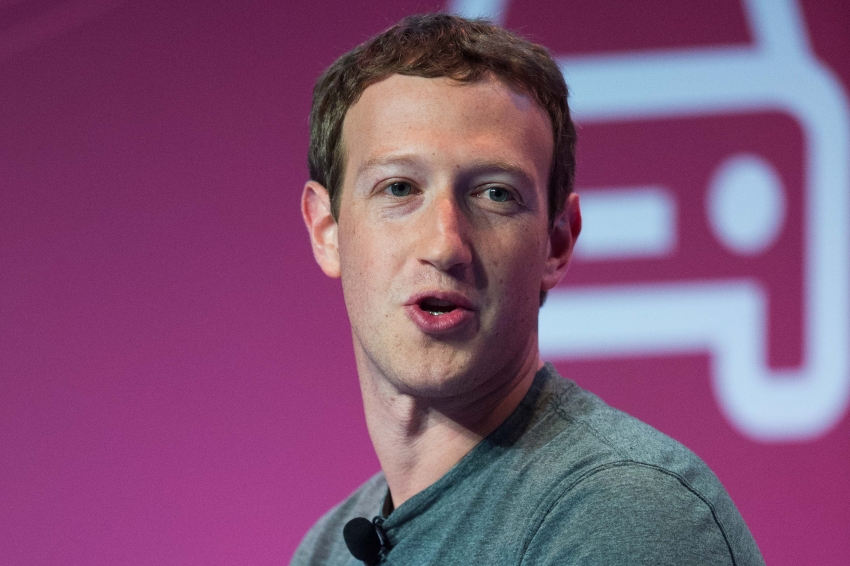 Earlier this month, the administration of Donald Trump postponed the enactment of the International Entrepreneur Rule, a program that would grant foreign businesspeople the temporary ability to found companies in the United States. The ultimate goal, the administration announced, is to rescind the rule.
The move rankled the tech industry, which owes much of its plenitude to the work of enterprising immigrants. "Steve Jobs might never have been born," many doting technocrats have ruminated, if his father hadn't been able to come to the United States from Syria. AOL co-founder Steve Case lambasted the decision as a "big mistake," and venture capitalist Bobby Franklin told the Los Angeles Times the development stems from "a fundamental misunderstanding of the critical role immigrant entrepreneurs play in growing the next generation of American companies."
This sentiment is hardly new. Silicon Valley has a history of lobbying for immigration rights, which has culminated in a number of technocratic Obama-era bills, including the Immigration Innovation Act and the Startup Act.
Friday, Jul 28, 2017, 12:03 pm · By Stephen Franklin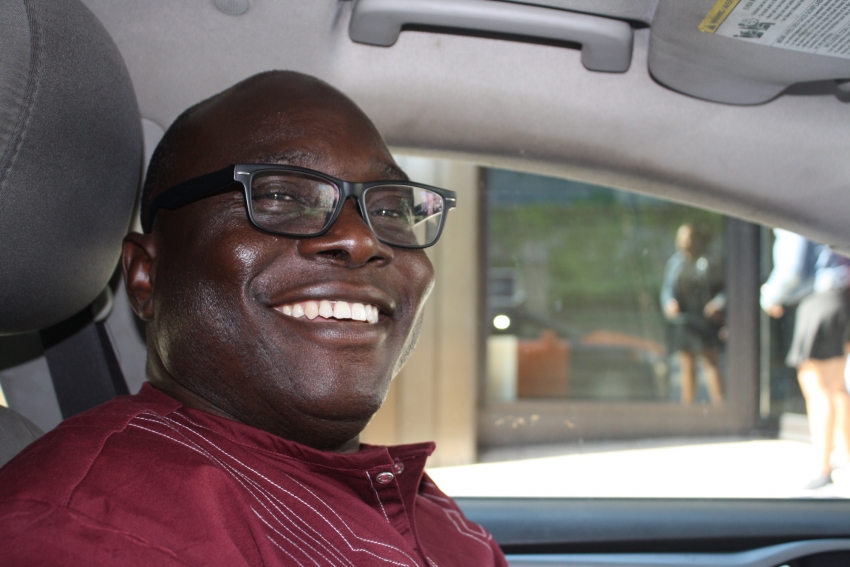 It's 4 p.m. and Nnamdi Uwazie has taken in only $122, which means he has another five hours to drive to just cover his daily costs. Another 15-hour day in the cab and maybe nothing for him.
But this is how life has been lately for the 53-year-old taxi driver.
Since Uber and other ride-share businesses have crowded Chicago's streets, his customers have become ghosts, and a livelihood that once sustained his family of five has virtually disappeared.
Monday, Jul 24, 2017, 7:05 pm · By Michael Arria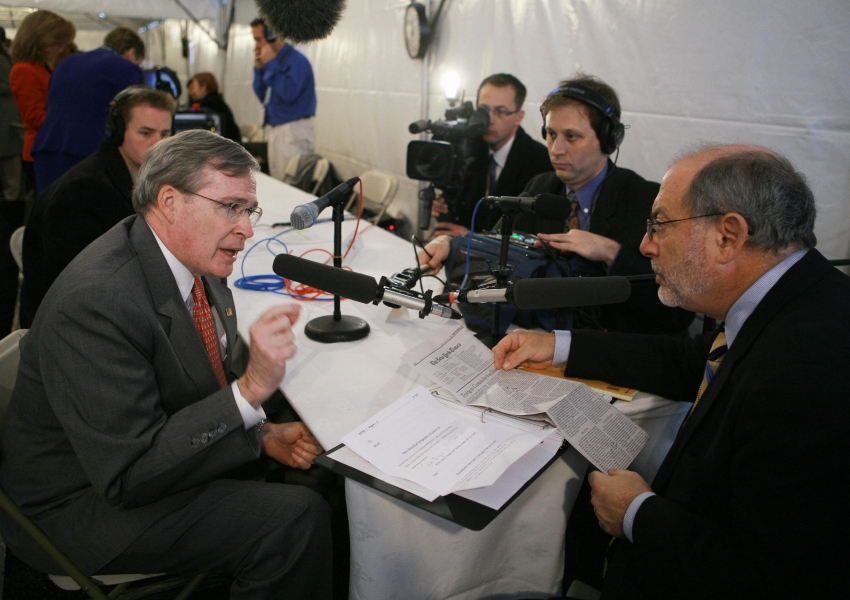 NPR workers just proved that collective action works, and—in today's media landscape—staff unions are more important than ever.
The Screen Actors Guild‐American Federation of Television and Radio Artists (SAG-AFTRA) and National Public Radio (NPR) reached a tentative, three-year agreement shortly after midnight on July 15, preventing more than 400 NPR employees from going on strike.
On July 14, almost 300 of these employees voted to request strike authorization from the SAG-AFTRA national board. Despite soaring public radio ratings in the wake of Trump's election, the union said that NPR was instituting a two-tier salary system, in which one group of workers would receive lower pay than the other. Historically, the establishment of two-tier union contracts have dealt major blows to worker solidarity. "My greatest concern is for the new hires who come in behind me," tweeted NPR reporter Sarah McCammon on July 14.
Friday, Jul 21, 2017, 9:49 am · By Jim McAsey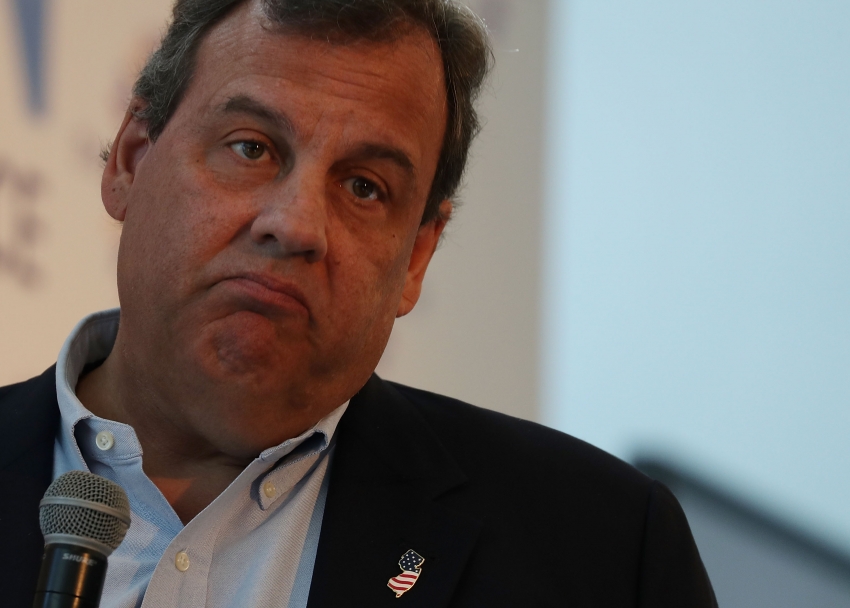 This article first appeared in Labor Notes.
Lea Chilelli, a steward in the Division of Developmental Disabilities in New Jersey, felt blindsided when Governor Chris Christie ordered the state shut down July 2. "There was chaos," she said. "All my members were texting me finding out what was going on and what they should do. Management was clueless and they were telling people all different things."
The New Jersey constitution requires that a budget be passed every year by July 1. When the legislature failed to do so, Christie ordered a state shutdown a little after midnight. Part of the shutdown involved locking out all state workers deemed "nonessential," such as workers in state parks, in the Motor Vehicle Commission, and those processing unemployment claims.
But the lockout wasn't actually about the state budget; it was a manufactured crisis by a governor who is now less popular than a root canal.
Friday, Jul 21, 2017, 7:47 am · By Mike Ervin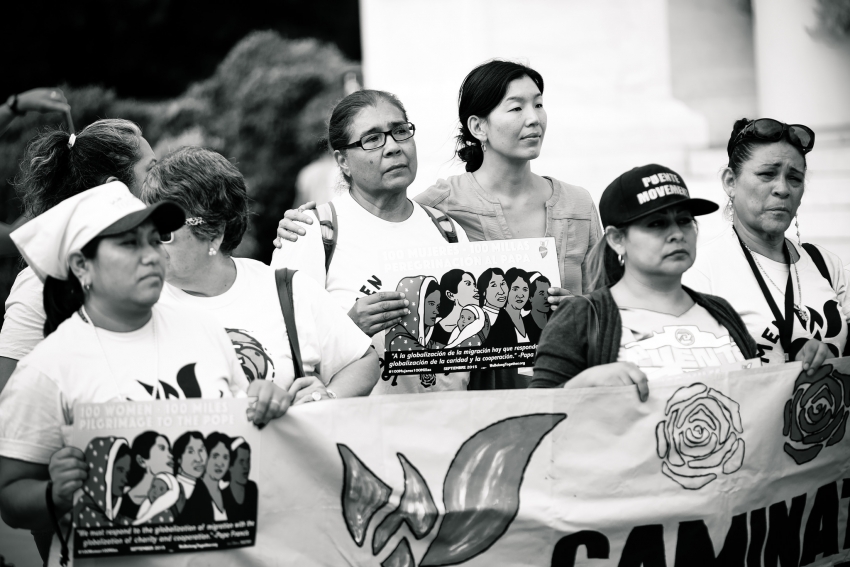 The word "companion" doesn't sound oppressive at all: It appears quite the opposite. A companion is supportive, nurturing, loyal.
But that word was used for decades to deny basic labor protections to workers who provide in-home assistance to people with disabilities.
I use a motorized wheelchair, and I employ a crew of workers to assist me in my home in Chicago. I call them my pit crew. They help me with everything, from dressing and bathing to running errands. I hire, fire, schedule and supervise them, and their wage of $13 per hour is paid through a state program called Home Services that is primarily funded by Medicaid. So, the help I receive costs me nothing. It's vitally important to me. Without it I would be stuck in a miserable nursing home.
Thursday, Jul 20, 2017, 2:48 pm · By Sarah Betancourt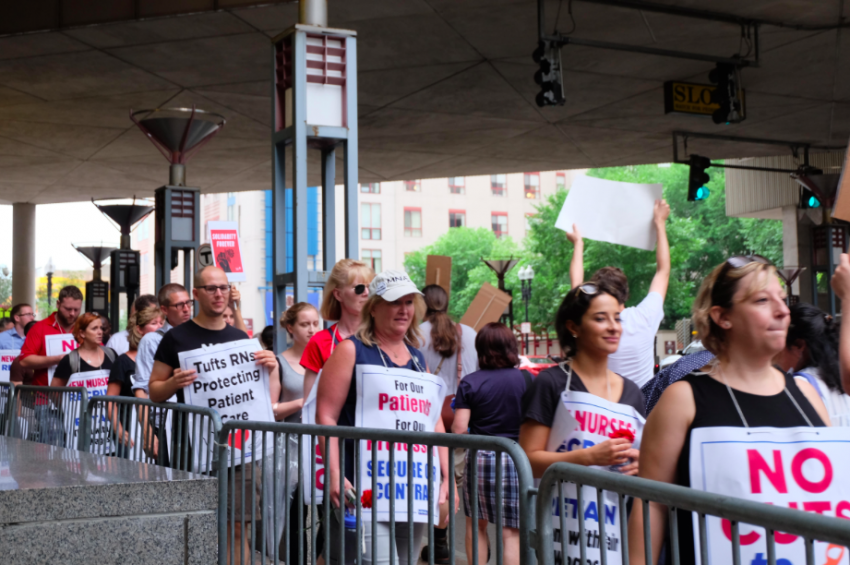 Tufts Medical Center nurses went back to work on Monday after launching the first Boston nurses' strike in more than three decades—to demand better patient-safety protections and more competitive compensation. Despite the collective action, the roughly 1,200 nurses who walked out still face barriers to a satisfactory resolution.
On July 12, at least 1,200 Tufts nurses, represented by the Massachusetts Nurses Association (MNA) union, waged a one-day strike after more than 30 bargaining sessions with the hospital. Nurses in the bargaining unit told In These Times that major points of contention included pensions and safe staffing.
Tufts hired 320 U.S. Nursing Corp. temporary nurses, a travel nurse staffing agency based in Colorado, to fill in. Rhonda Mann, director of communications for Tufts, said in a statement, "The nurse staffing company that provides replacements required Tufts to guarantee those nurses with five days of work."
This claim was used to justify management's four-day lockout of nurses.
Beth Taglieri, 41, has been a Neonatal Intensive Care Unit (NICU) nurse for 18 years, including four at Tufts. She told In These Times that she was concerned about leaving her patients with agency nurses during the strike. "They don't know our system, and it's hard to know how they will treat your patients," she said.
Friday, Jul 14, 2017, 3:44 pm · By Bryan Mercer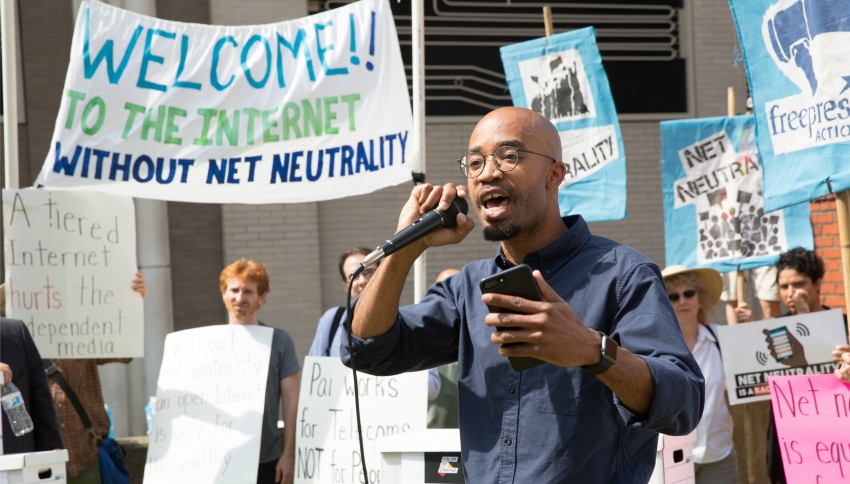 You might have noticed your browsing experience was interrupted by a call-to-action on Wednesday, July 12. Amazon, Netflix, Etsy, OKCupid and hundreds of other sites covered their loading pages with banners and images asking you to save the internet. Millions of us joined together to protest the Federal Communications Commission (FCC), heeding the call from grassroots activists across all corners of the web.
Led by President Donald Trump appointee Ajit Pai, the FCC is working to roll back rules that ensure the free and open flow of information on the internet. The body is attempting to undo the partial classification of the internet as a utility (meaning something every person has the right to have), and to massively expand the rights of Big Cable to lie about speeds and other services in order to make huge profits. These efforts pose a threat to net neutrality, the principle at the foundation of the internet that internet service providers treat all traffic equally. Net neutrality supports the open and free flow of information—without discrimination and without favoring content or services.
Friday, Jul 14, 2017, 1:00 pm · By Michael Arria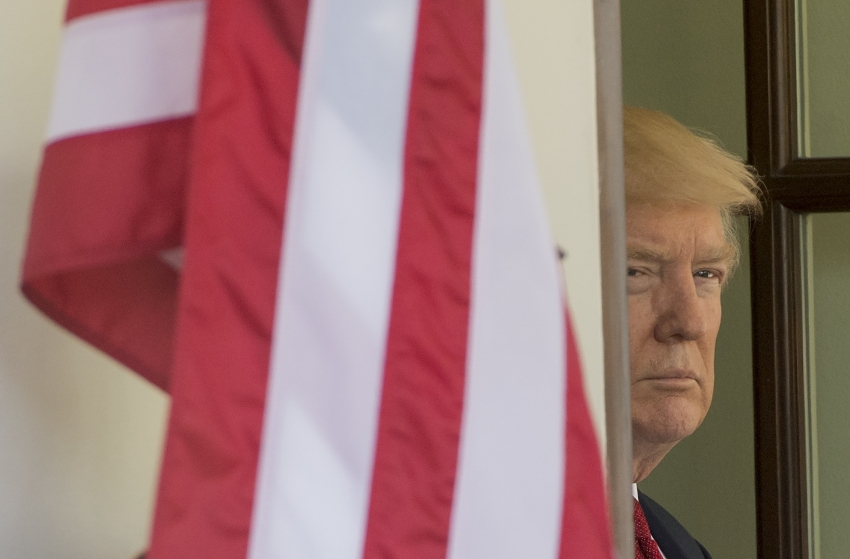 It might not get as much press coverage as other Donald Trump administration calamities, but the U.S. president is set to appoint a known union buster to the National Labor Relations Board (NLRB), push the body to a Republican majority and reverse Obama-era protections that rankle Big Business.
On July 13, the Senate Health, Education, Labor and Pensions (HELP) Committee held hearings on Trump's two NLRB selections and his deputy labor secretary pick. All three of these men are expected to be confirmed.
William Emanuel, one of Trump's NLRB appointees, is a management-side attorney and a member of the conservative Federalist Society. He is also a shareholder of Littler Mendelson, an infamous union busting firm that was most recently brought in by Long Island beer distributor Clare Rose to negotiate a contract full of pay cuts.
Thursday, Jul 13, 2017, 3:30 pm · By Bruce Vail
In a decision emblematic of the new climate of Trumpian governance, a federal appeals court in St. Louis ruled on July 3 that it is acceptable for the boss of a fast-food chain to fire workers for the sin of being "disloyal."
The U.S. Court of Appeals for the Eighth Circuit reversed a ruling issued by the Obama-era National Labor Relations Board (NLRB) in a case spawned by a labor organizing drive at the Jimmy John's fast-food chain. The court held that Miklin Enterprises, the owner of Jimmy John's franchises in Minneapolis, had the right to fire six pro-union advocates because they demonstrated "disloyalty" by distributing flyers in 2011 that implied the company was selling unsafe food contaminated by employees obliged to work while sick with the flu.
The organizers designed and distributed memes that showed images of identical Jimmy John's sandwiches. One was "made by a healthy Jimmy John's worker," the other by a "sick" worker. "Can't tell the different?" the poster continued. "That's too bad because Jimmy John's workers don't get paid sick days. Shoot, we can't even call in sick. We hope your immune system is ready because you're about to take the sandwich test."
Tuesday, Jul 11, 2017, 2:34 pm · By Jeff Abbott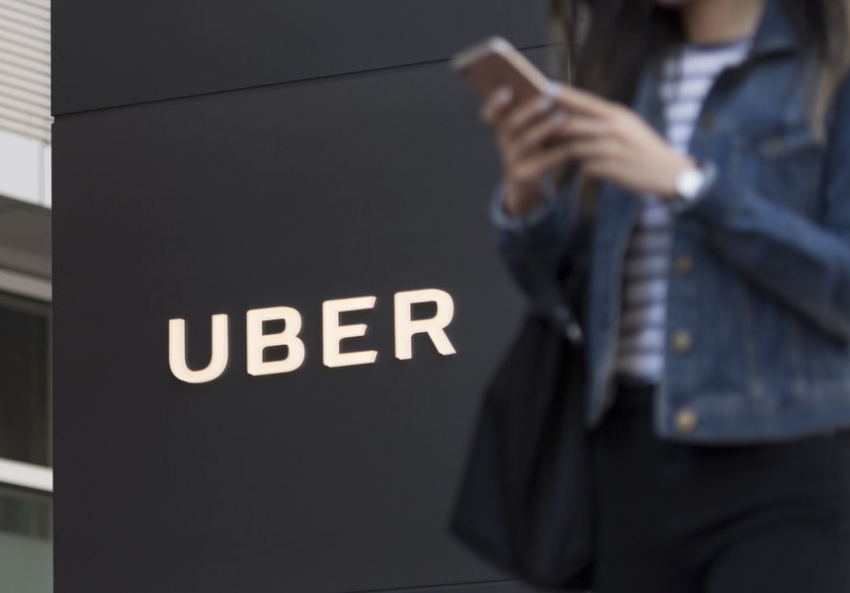 More than 1,000 taxi drivers took to the streets of Guatemala City on June 7 to protest the arrival of the ride-sharing app, Uber, to Guatemala. The workers blocked bus routes and shut down sections of the historic center of Guatemala City, before they drove to the municipal building to demand a dialogue.
"There really are not a lot of opportunities for work here in Guatemala, but I have the chance to work as a taxi driver," said Carlos Calel, a taxi cab driver in Guatemala City. "But Uber has arrived to our country, and they are taking our work by stealing our clientele with their lower prices, and they are not paying any taxes."
Uber began operating in Guatemala in December 2016. Since February, the taxi cab drivers of Guatemala have organized to protest the ride-sharing app. They are demanding that the municipality of Guatemala City terminate Uber's operations in Guatemala and put an end to moto-taxis and pirate taxis. They are also calling for lower fees for operations.