Thursday, Sep 29, 2016, 10:16 am · By Spencer McAvoy
The number of complex investment tools has exploded over the last several decades. Hedge funds, which have skyrocketed since the 1990s, are one such tool. They're called hedge funds—in the sense of hedging your bets—because, unlike more traditional investment options, they can bet against the market and, in theory, make profits even if stock prices are dropping across the board.
This promise of a safeguard against the whims of the market is especially attractive to large, institutional investors, like public pension funds and university endowments—groups that want a steady rate of return. Not only has this promise proved false during bad times, but hedge funds have proved a mediocre investment during good times too. Poor returns combined with exorbitant fees have cost universities and public employees billions of dollars.
Wednesday, Sep 28, 2016, 11:19 am · By s.e. smith
Privatization is bad news for federal, state and local government workers, and the communities where they live. That's according to a new report released Wednesday by In the Public Interest, a research group focused on the effects of privatization.
The study, "How Privatization Increases Inequality," explores the role privatization plays in the American economy—compiling data on the estimated $1.5 trillion of state and local contracts doled out each year.
"A lot of decisions are small," says Donald Cohen, executive director of In the Public Interest, but "if you add all that up, it's very significant."
Tuesday, Sep 27, 2016, 4:36 pm · By Joe Allen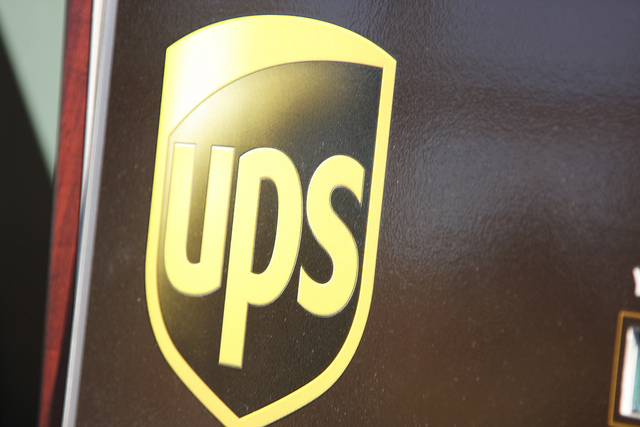 This article was first posted at Socialist Worker.
Earlier this year, United Parcel Service (UPS) boasted that it was "recognized as a World's Most Ethical Company for the 10th consecutive year by the Ethisphere Institute, a global leader in defining and advancing the standards of ethical business practices."
UPS is one of the world's most recognizable corporate brands, known for many decades by its familiar nickname "Big Brown" because of its familiar brown package delivery trucks. It has a global workforce of 440,000 and is one of the top 10 employers in the U.S.
Why has UPS been described as an ethical company? In a press release, Big Brown stressed that "the World's Most Ethical Companies designation recognizes those companies that align principle with action, (and) work tirelessly to make trust part of their corporate DNA."
But there's something else engrained deep in UPS's "corporate DNA": racism. Across the U.S., UPS has singled out and systematically harassed African American workers, leading to civil right lawsuits, protests by the NAACP and, in one case, a picket against racism by a local Teamsters union.
Tuesday, Sep 27, 2016, 11:02 am · By Mario Vasquez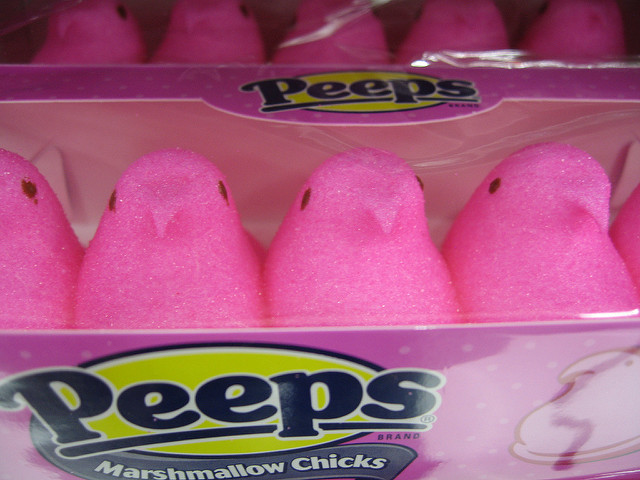 Workers employed by candy manufacturer, Just Born Quality Confections, in Bethlehem, Pennsylvania, are on strike over the company's pension plan proposal. The strike, workers allege, hits the company—which makes Peeps, as well as Mike and Ike and Hot Tamales candies—just as next year's Easter orders are meant to be made.
"This is my livelihood," says Alex Fattore, a mechanic who has been at Just Born since 1980. "We make Easter happen. I want to go back in there and make Easter happen."
Roughly 400 workers walked off the job September 7, drawing a hard line against the company's attempt to switch new hires to a 401(k), instead of the multiemployer pension plan that workers are presently a part of. They are represented by the Bakery, Confectionery, Tobacco Workers and Grain Millers (BCTGM) Union Local 6.
Friday, Sep 23, 2016, 6:32 pm · By Chris Brooks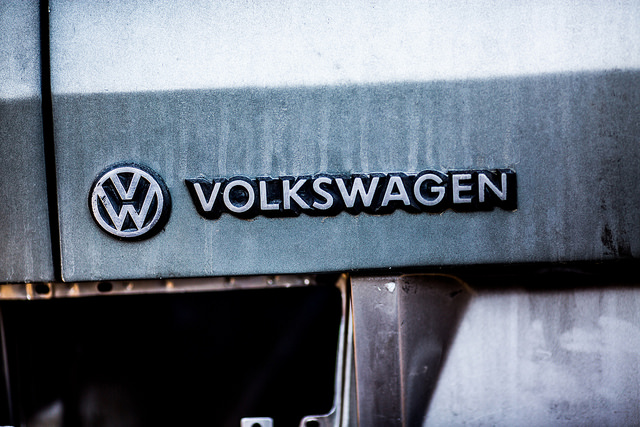 This article was first posted at Labor Notes.
Tennessee's infamous anti-union union is fading away for lack of members. Will Volkswagen's rationale for keeping out a real union crumble with it?
The American Council of Employees, a business-financed rival to the United Auto Workers at Chattanooga's VW plant, no longer meets the minimum membership threshold to qualify for meetings with management as part of the company's so-called "Community Organization Engagement" policy.
Friday, Sep 23, 2016, 11:43 am · By Cole Stangler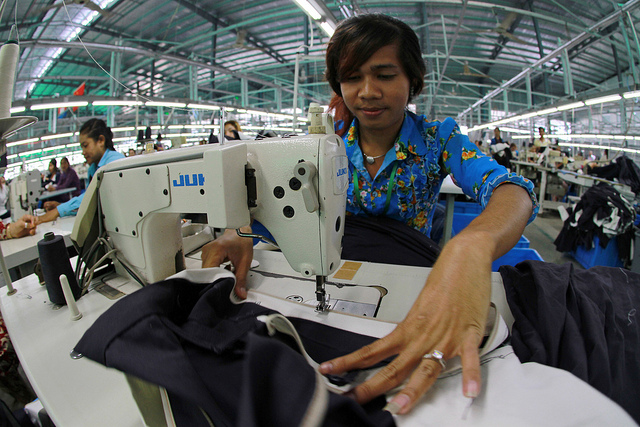 Major Western retailers sourcing clothing from Cambodia—a country marked by authoritarian rule and regularly ranked as one of the world's worst countries for workers—are declining to endorse a proposed hike in the garment industry's minimum wage that amounts to roughly $40 a month.
Like many of its neighbors in Southeast Asia, Cambodia is a popular spot for American and European brands to subcontract production of textiles and shoes. It offers easy market access and, above all, cheap labor. Against that backdrop, garment and footwear exports have more than doubled over the past decade—with suppliers pulling in contracts from top-name corporations like Walmart and Nike.
But the industry is not without conflict. In recent years, its overwhelmingly female workforce has led mass strikes and protests to demand higher wages, and several workers were killed in a police crackdown in January 2014. Further tension looms.
Wednesday, Sep 21, 2016, 12:55 pm · By James Kilgore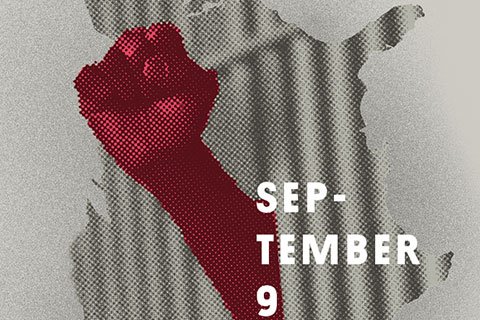 This article was first posted at Truthout.
The first national prison labor strike in US history launched on September 9. Billed as a "Call to Action Against Slavery in America," the spark for the action came from the Free Alabama Movement (FAM), a prison-based organization that has been mobilizing across the state since 2012. Alabama has one of the most overcrowded prison systems in the country.
Reports from FAM's base within Holman Prison indicated a universal refusal of the population to go to work on September 9. Pastor Kenneth Glasgow, the chief outside spokesperson for FAM, speaking to Truthout on the day of the launch, said significant strike action also took place within prisons in South Carolina, Virginia and Ohio.
"These men have gone beyond religious barriers and race barriers and most of all, incarceration barriers," Glasgow told Truthout. By Wednesday evening, the Incarcerated Workers' Organizing Committee (IWOC) estimated that 15,310 people in prisons were on lockdown in facilities where organizing or strikes had been confirmed.
Monday, Sep 19, 2016, 4:40 pm · By Jacob Denz
Unionization is surging among faculty, staff, and graduate student workers at public and private universities. In part, that's thanks to the United Auto Workers (UAW). The union has emerged as an essential ally in some of the most successful campus campaigns, including a recent National Labor Relations Board decision that said graduate student assistants at private universities have the right to unionize.
The relationship, however, between some graduate student activists and experienced leaders in the UAW has not always been easy. Achieving union recognition and strong contracts requires strategies and tactics that are different from those many students are familiar with.
Barry Eidlin's article on graduate student worker unionism, first published by Jacobin and re-printed by In These Times, illustrates the one-sidedness with which some self-proclaimed radical academics have caricatured the UAW. Eidlin presents a struggle between graduate student workers committed to "democracy," especially those affiliated with the Academic Workers for a Democratic Union (AWDU), and an otherwise monolithic UAW bureaucracy haunted by the ghost of Walter Reuther. This has been the basic narrative about the UAW that has emerged from AWDU caucuses at the University of Washington, New York University (NYU) and the University of California system, where Eidlin himself was a founding member of AWDU (though he failed to identify himself as such in the Jacobin piece).
Once every conflict between activist graduate students and other leaders in the UAW can be attributed to "Reutherism," there is no need to consider the facts of a given situation to know that the graduate students are in the right. Unfortunately, when the reality does not fit the image of shining young radicals democratizing an otherwise moribund union, AWDU supporters have had a tendency to resort to creative mythmaking and a distinct political "branding" strategy.
Saturday, Sep 17, 2016, 12:19 pm · By Kate Aronoff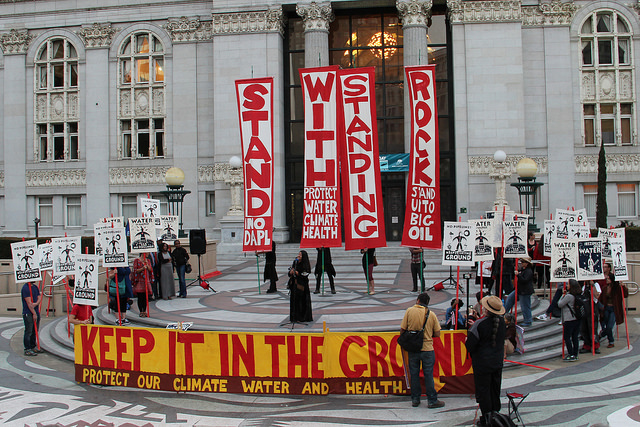 The American Federation of Labor and Congress of Industrial Organizations (AFL-CIO) came out this week in support of the Dakota Access Pipeline, the construction of which was delayed last week by an order from the Obama administration—a decision that itself stemmed from months of protests led by the Standing Rock Sioux.
In a statement, Richard Trumka, AFL-CIO president, said, "We believe that community involvement in decisions about constructing and locating pipelines is important and necessary, particularly in sensitive situations like those involving places of significance to Native Americas."
But it "is fundamentally unfair," he added, "to hold union members' livelihoods and their families' financial security hostage to endless delay. The Dakota Access Pipeline is providing over 4,500 high-quality, family supporting jobs.
"(Trying) to make climate policy by attacking individual construction projects is neither effective nor fair to the workers involved. The AFL-CIO calls on the Obama Administration to allow construction of the Dakota Access Pipeline to continue."
Friday, Sep 16, 2016, 3:10 pm · By Edna Bonhomme and Emily Drabinski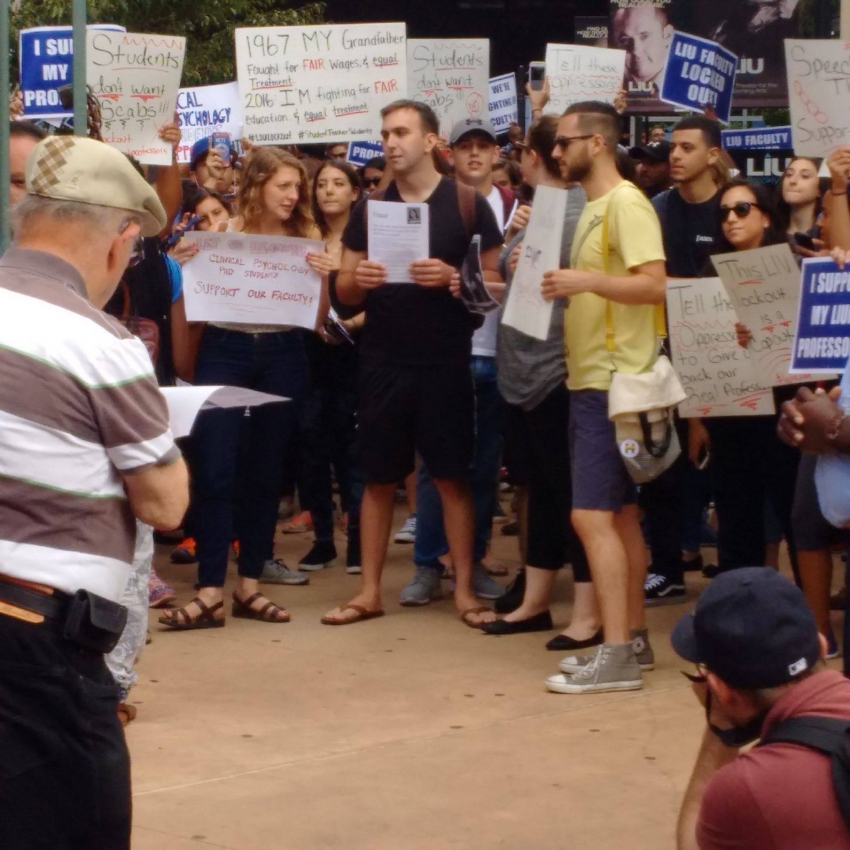 This article was first posted at Jacobin.
On August 31, the Long Island University Faculty Federation Union contract expired. Faculty and management began negotiations over a new contract, and on September 6, the faculty met to discuss a proposed agreement.
Faculty voted 226 to 10 not to accept the contract that was provided by the administration. Rather than renegotiate the agreement, however, management decided to lock out the university's four hundred professors.
Lockouts are often confused with strikes—under both, workers aren't working. But whereas strikes are offensive measures taken by workers against bosses, lockouts are a boss's tool used to break unions. Such was the case in this lockout.
The twelve-day lockout ended yesterday, with faculty and staff returning to class after students missed seven days of classes. The faculty refused to accept the concessionary contract the administration tried to force them to accept, leading the union to declare victory.
To discuss the lockout, the future of the union, and corporatization of higher education, Edna Bonhomme spoke with Emily Drabinski, library coordinator at LIU and secretary of the Long Island University Faculty Federation.