Tuesday, Jul 7, 2015, 10:47 am · By Leo Gerard, United Steelworkers President
Businesses always find big bucks for the boss. He wants a raise; he gets it. No problem. For workers whose sweat of the brow produces profits, well, somehow there's never a cent for them.
In fact, last week when President Obama proposed making more workers eligible for overtime pay, fat cats and CEO sycophants expressed abject horror that companies may have to pay employees more when they work more.
Monday, Jul 6, 2015, 6:39 pm · By Leon Fink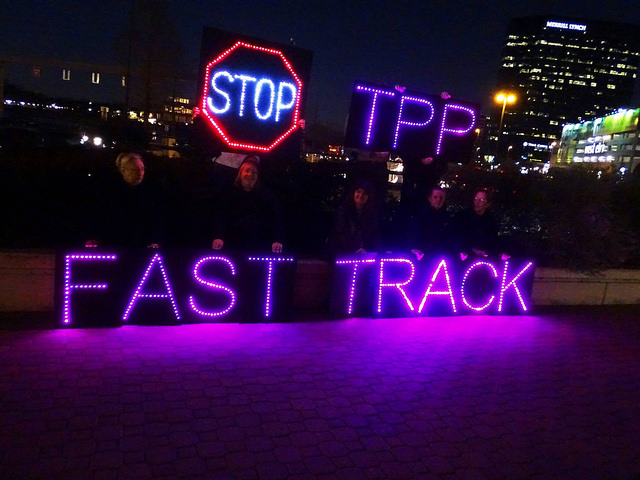 Organized labor's recent "victory" over President Obama's Trans-Pacific Partnership free trade initiative, was short-lived, as "fast track" was passed by Congress shortly after it had been denied him earlier in the month. But labor's strong opposition to the deal is worth examining a bit more closely, as the fight was more than an uncommon rift between the administration and one of the Democratic Party's steadiest and most powerful constituency groups. Labor's opposition to the TPP is a dramatic sign of the transformation of popular opinion on a vintage issue of American public policy since World War II.
Monday, Jul 6, 2015, 3:36 pm · By Bruce Vail
Less than six months after getting started, a grassroots campaign among Teamsters union retirees to protect their pensions appears to be picking up steam, attracting the support of presidential candidate Bernie Sanders and threatening to influence the outcome of the union's own leadership elections next year.
The retirees are demonstrating in the streets and barraging members of Congress in outrage over a slow-moving plan to cut their pension benefits. Such cuts were authorized by special legislation—the Multiemployer Pension Reform Act of 2014 (MPRA)—passed by Congress and signed into law by President Barack Obama late last year. One leader of the campaign against the cuts estimates that thousands of union retirees could see their pension slashed by as much a 30 percent by the end of this year.
The campaign against cuts has seen "a big change in the six months since we started," says Bob Amsden, a retired truck driver from the Milwaukee area. Since organizing work began in January, some 23 local committees of pensioners have been formed across the Midwest, he says. The work has been strongly supported by the union reform organization Teamsters for a Democratic Union, he adds, as well as by the Washington, D.C.-based Pension Rights Center. Some support is also building in Congress to repeal the new pension law.
Wednesday, Jul 1, 2015, 1:20 pm · By Trish Kahle
2015, only halfway over, has already been an extreme year for both labor and the climate: the Midwest and Texas are experiencing record rainfall while California is in a record-breaking drought, and 2015 is the hottest year on record so far (the standing record is from 2014), including a heatwave in India that left more than 2,300 people dead. The Obama administration continues to try and push through the Trans-Pacific Partnership on fast-track, with millions of workers livelihoods hanging in the global balance and attacks on unions like the United Steelworkers continue to threaten worker, community and environmental safety. Meanwhile, energy companies insist that drilling in the soon-to-be ice-free summertime arctic will create jobs—even as it may mean game over for the climate.
There has perhaps never been a more prescient moment to emphasize what a growing number of people already know: the fate of labor and the climate are linked. In his most recent piece for The Nation, Jeremy Brecher notes how well suited the traditions of the labor movement are to the fight for climate protection: "The labor movement's most essential value is solidarity ... that we will survive and prosper only if we look out for one another. Climate protection is the new solidarity." Brecher, a founder of the Labor Network for Sustainability and author of Climate Insurgency: A Strategy for Survival as well as the classic labor history Strike! is at the forefront of the struggle to break down the false dichotomy of "jobs versus environment" and to fight for a just transition that puts workers at the center of a vision of climate justice.
In These Times recently spoke with Brecher to consider this central question: How do we fight for a just transition that puts workers at the center of a vision of climate justice?
Wednesday, Jul 1, 2015, 10:50 am · By Crystal Stella Becerril and Arielle Zionts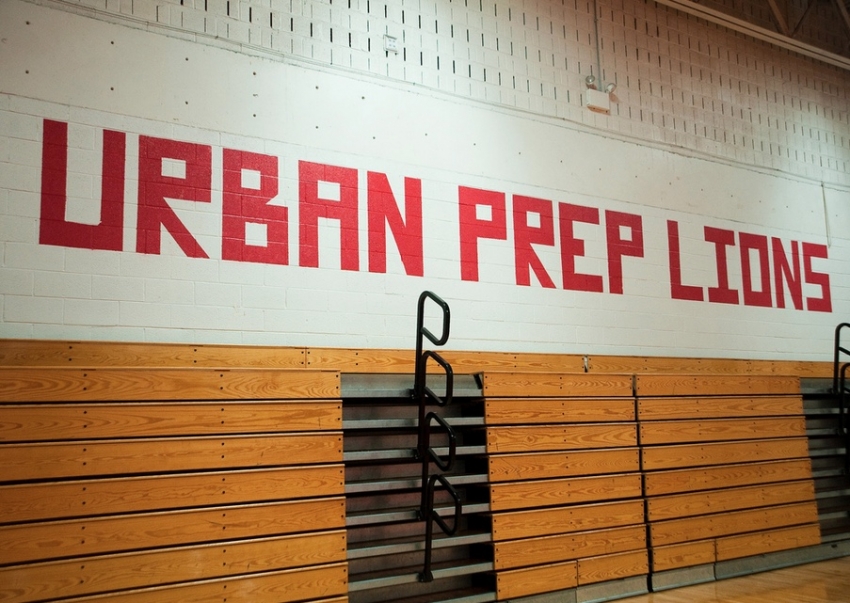 On June 19, during their biannual semester-end interviews, 17 teachers were informed by school staff that they would not be returning to Chicago's Urban Prep Academy come fall. The terminations came just weeks after 61 percent of Urban Prep's teachers voted to form a union; activists say the firings were a blatant act of anti-union retaliation.
Last Thursday, around 100 teachers, students, parents and supporters attended Urban Prep's board meeting to protest the firings and accuse the board of harming their community and hindering student progress. They also accused the board of resisting transparency and accountability, and creating a high teacher-turnover rate through firings and policies that push teachers out of the school.
Tuesday, Jun 30, 2015, 8:47 pm · By David Moberg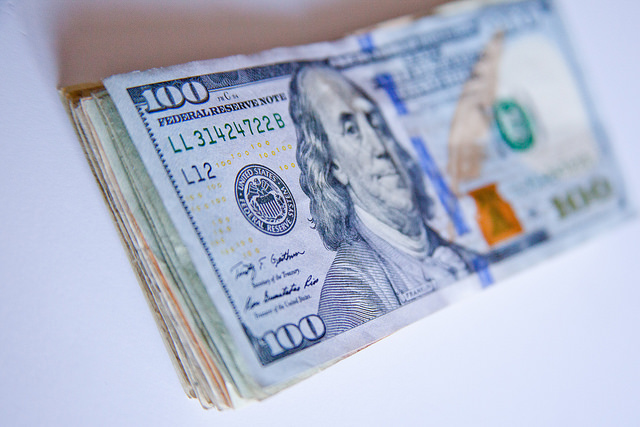 President Obama's administration took another promised step on Tuesday towards raising the living standards of American workers, and Republicans and business groups are not likely to be able to stop it.
Using the administration's power to update workplace rules regarding premium pay for overtime work, the Department of Labor on Tuesday began taking steps that could bring higher pay or more leisure time to an estimated 5 million middle-income workers by next year.
Tuesday, Jun 30, 2015, 3:40 pm · By Leo Gerard, United Steelworkers President
The Supreme Court last week ensured millions of Americans retained their health insurance. Those who kept their coverage sighed with relief. Democrats cheered.
Republicans reacted with vitriol and recrimination. Even the GOP dissenters on the Supreme Court couldn't stop themselves from responding with bitter sarcasm. Weirdly too, with language like "jiggery-pokery."
For the entire five years since Democrats passed the Affordable Care Act (ACA), Republicans have relentlessly attempted to kill it—along with some of its most vulnerable beneficiaries who'd lack life-saving health care if the GOP succeeded. Some Republican legislatures and governors have jubilantly exploited a provision in a previous Supreme Court decision to deny the working poor in their states access to the ACA's expansion of Medicaid. But the GOP has lost the bulk of two appeals to the Supreme Court. And Republicans have failed at 67 attempts to repeal all or part of the ACA. They need to call off their war on health care now. Declare a ceasefire. Stop trying to slaughter a law that's helping millions.
Tuesday, Jun 30, 2015, 2:51 pm · By Micah Uetricht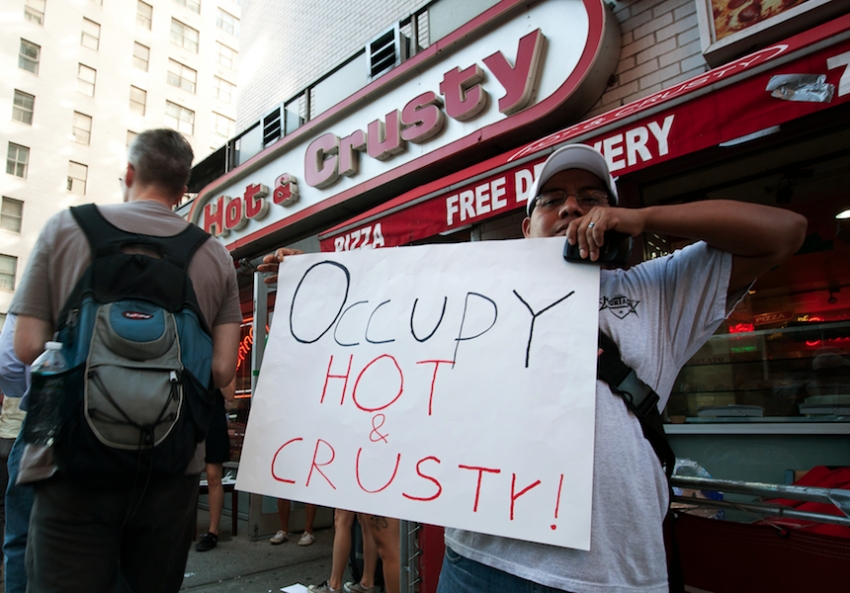 Midway through The Hand That Feeds—a new documentary by Rachel Lears and Robin Blotnick—Mahoma López, a shy Mexican immigrant restaurant worker, reflects on the effectiveness of a labor organizing tactic used by workers at Hot and Crusty, a New York City café and bakery. They put the faces and names of abusive managers and restaurant owners on fliers, and distribute them to passersby on the sidewalks of Manhattan's Upper East Side.
As grainy cell phone footage of managers angrily pushing union organizers and workers in the street and kicking the fliers flashes across the screen, Lopez flatly states, "It works really well. It really puts them in their place."
Tuesday, Jun 30, 2015, 11:00 am · By Samantha Winslow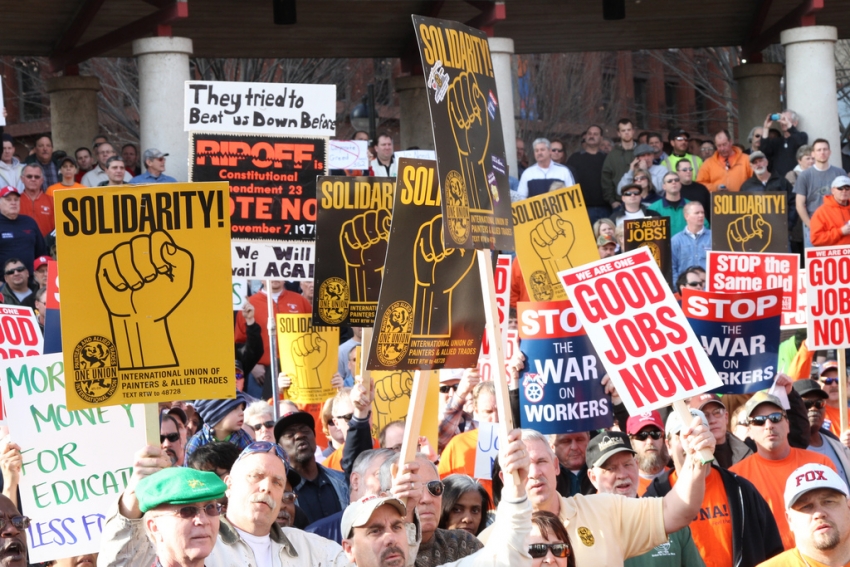 This post first appeared at Labor Notes
In late June the Supreme Court will decide whether to hear a lawsuit, Friedrichs v. California Teachers Association, that could make the whole public sector "right to work." The court would determine whether public sector unions could continue to collect so-called "fair share" or "agency" fees.
If CTA loses, public employees across the country could opt out of membership and pay nothing for the union protections they enjoy. Union budgets —and strength—would be further diminished. Public sector unions are playing defense. They need a plan to convince employees to join (or stay in) the union. But they're operating in a difficult terrain, after years of cuts and concessions. "There's been a loss of confidence," said Vice President Daniel Barnhart of United Teachers of Los Angeles. "When you are in a crouch, it's harder for people to see a fighting union."
Friday, Jun 26, 2015, 5:18 pm · By Michael Arria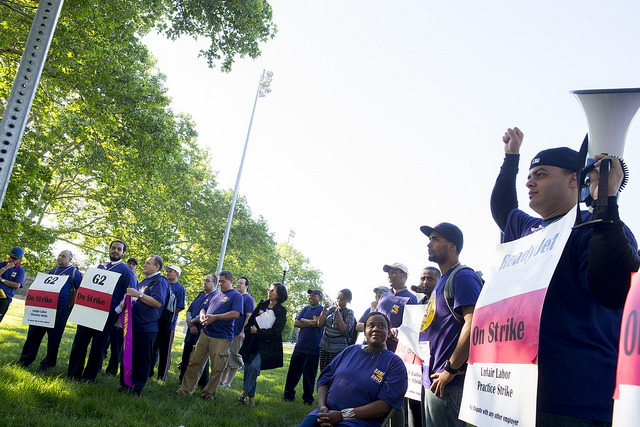 On the morning of June 17, a large group of non-union airport employees went on strike at Boston's Logan Airport, with about 100 of them picketing outside the facility. The contracted workers belong to G2 Secure Staff and ReadyJet Flight Support; workers accuse both companies of engaging in unsafe labor practices and say they are seeking a fairer work environment and a union.
The workers themselves aren't the only ones flagging improper working conditions. According to a 2014 OSHA investigation of ReadyJet, which examined just two terminals at Logan, the contractor did not provide their employees with gloves when they were asked to clean airport bathrooms or effectively train them on how to deal with hazardous chemicals. The investigation produced four citations and a $29,500 fine. ReadyJet is subcontracted by airlines like JetBlue and US Airways for cabin cleaning services.