Working In These Times
Wednesday, May 22, 2013 • 3:15 pm
A time-honored tactic of conservative lawmakers is to "starve the beast" by defunding government programs. In the case of food stamps—the quintessential whipping boy for budget hawks—they're going a step further by trying to starve actual people.
The House of Representatives and Senate have proposed the United States "tighten our belts" by slashing billions of dollars from poor people's food budgets. The main mechanism for shrinking the Supplemental Nutrition Assistance Program (SNAP) funding is the removal of "categorical eligibility." Basically, most states have used this policy to streamline enrollment: Families are made eligible for food stamps based on their receipt of other benefits, such as housing or childcare subsidies. That often means broadening eligibility for working-poor families or those with overall household income or savings that exceeds regular, stricter thresholds for qualifying for food stamps.
MORE »
0 comments ·
Tuesday, May 21, 2013 • 4:00 pm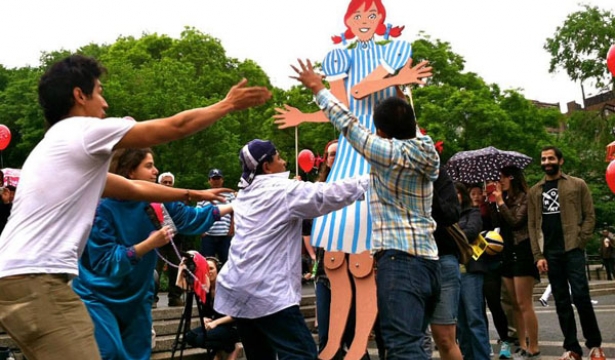 While rain pattered gently on the concrete steps of Manhattan's Union Square last Saturday, a group of workers were giving the assembled crowd a tour of the sun-scorched fields of Florida's tomato farms. The performers had turned the urban square into a stage for a street theater performance, depicting backbreaking labor and tussles with industry goons emblazoned with corporate food brand logos.
By dramatizing a farm scene amid the bustle of Greenwich Village, Chelsea and the surrounding neighborhoods, the activists of the Coalition of Immokalee Workers highlighted the connection between farmworkers' daily struggles and the villain of the drama: Wendy's restaurants, which are the primary target of the group's Fair Food campaign for decent labor standards in an industry built on modern-day serfdom.
The Union Square rally–featuring a brass band adorned with Wendy's trademark red pigtails and tomato-shaped placards proclaiming "Justice" and "Derechos" for farmworkers–was part of a nationwide series of Fair Food demonstrations that are helping bridge the conceptual gap between food consumerism and farm labor, a sector replete with poverty wages and brutally exploitative conditions in the fields. The Coalition has been campaigning for months to push Wendy's and the Florida supermarket giant Publix to sign a Fair Food agreement like the agreements brands like Chipotle and Trader Joe's have already signed.
MORE »
0 comments ·
Sunday, May 19, 2013 • 6:00 pm
The Bureau of Alcohol, Tobacco, Firearms and Explosives and 27 other government agencies held a press conference on Thursday about their investigation into what sparked the West, Texas explosion. They have ruled out all but three possible causes: a short circuit in the complex's 120-volt electrical system, a golf cart on site or an intentionally set fire. The investigation will continued.
Daniel Horowitz of the U.S. Chemical Safety Board said, "This is the worst amount of damage to a community the Chemical Safety Board has ever seen. We simply can't have explosions like this happen again."
MORE »
0 comments ·
Friday, May 17, 2013 • 5:45 pm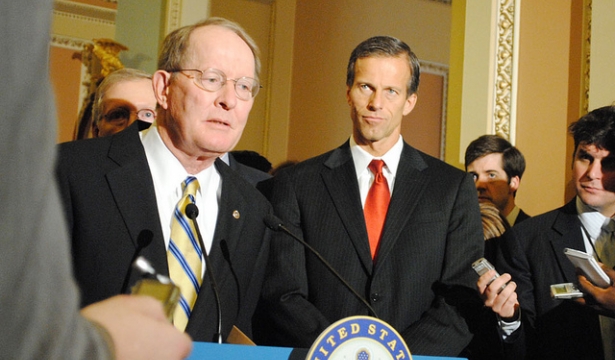 WASHINGTON, D.C.–A partisan political standoff in the U.S. Senate threatens to close down the National Labor Relations Board (NLRB) in August, further eroding workers' rights and weakening the ability of unions to organize new members, according to several Democratic Party leaders who spoke at a Senate hearing this week.
Although the stand-off has been simmering for years, it takes on special urgency now because failure by the Senate to confirm new nominees for the board would paralyze the panel in August, said Sen. Tom Harkin (D-Iowa), chair of Health, Education, Labor, and Pensions (HELP) Committee. That's because the current NLRB chair's term of office will expire then, leaving the board without the three-person quorum legally required to conduct any further business.
MORE »
0 comments ·
Thursday, May 16, 2013 • 4:23 pm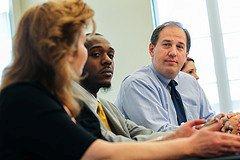 BALTIMORE—With one minimum wage hike proposal after another languishing in Congress, some advocates may have given up hope of an increase anytime soon. But Acting Labor Secretary Seth Harris is not discouraged.
Harris, who has been the interim head of the Department of Labor since Hilda Solis's resignation in January, has taken the agency on the road in favor of a wage raise. He traveled to Baltimore this week to meet with low-wage workers and promote President Barack Obama's State of the Union proposal to lift the federal minimum from $7.25 to $9.00 an hour. The president's plan would also automatically link future increases to inflation, as a way of preventing the gradual erosion of purchasing power that has plagued low-wage workers since the 1980s, Harris says.
The labor department's promotional tour has hit some 23 cities since the February 12 State of the Union address, with more to come. The effort has been largely overshadowed, however, by the March 18 nomination of Thomas Perez as the new secretary of labor and a confirmation fight that is still underway in the U.S. Senate. Nevertheless, Harris says he is pressing forward because "there is a lot of hunger out there" to see the wage increased.
MORE »
0 comments ·
Wednesday, May 15, 2013 • 8:25 pm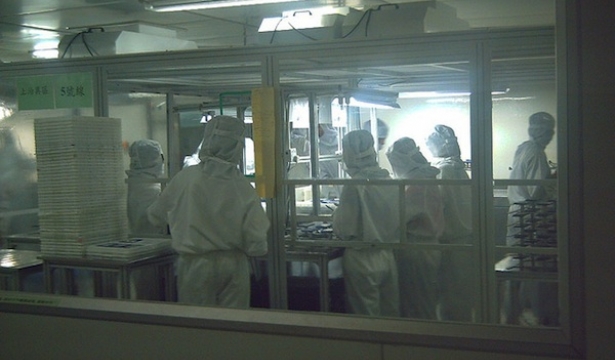 With a workforce of more than one million, the electronics giant Foxconn has enough workers in its Chinese factories to fill a small country. So it's fitting that the company has vowed to make its manufacturing kingdom a bit more democratic by encouraging union elections.
But although the company announced its push for union democracy in February, a subsequent study by academics in Hong Kong and mainland China reveals that many workers don't even know whether they're in a union, and many others don't have a clear idea of what their union does or how it works. And that actually makes perfect sense, since China's unions are ill-defined, bureaucratized institutions—politically ineffective by design.
MORE »
0 comments ·
Wednesday, May 15, 2013 • 7:15 pm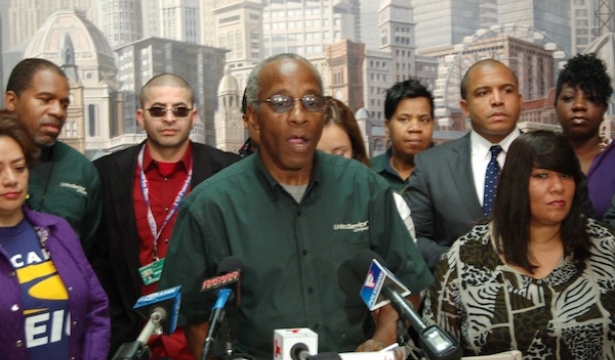 Chicago O'Hare Airport janitors have spent much of the last year battling Mayor Rahm Emanuel over his decision to award a five-year, $99 million janitorial contract for Chicago's largest airport to a non-union cleaning company, United Maintenance, resulting in approximately 300 layoffs of union janitors in late 2012. The lucrative contract was one of the mayor's numerous anti-labor moves since taking office in 2011.
But United Maintenance may not be non-union for long. On Tuesday, current workers and union staff announced that 70 percent of the roughly 300 new employees at United Maintenance have signed cards in favor of joiningSEIU Local 1--the same union that represented the laid-off janitors. Now, organizers are demanding the company recognize the workers' choice.
MORE »
1 comments ·
Wednesday, May 15, 2013 • 6:00 pm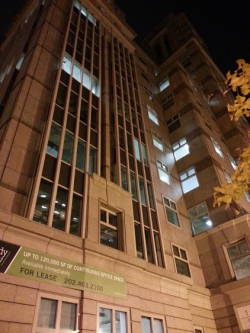 The Senate Health, Education, Labor and Pensions committee hearing tomorrow morning about appointments to the National Labor Relations Board may sound like an arcane, inside-the-Beltway event. But it will have very real effects both on major scale—determining the health of the nation's economy and democracy—and a personal one, as in the case of Marcus Hedger.
In 2010, Hedger worked as a veteran printing pressman at Fort Dearborn Company, a large commercial printer in the Chicago suburbs. He also served his local union as shop steward and a member of the bargaining committee. When the union members voted down a contract that the company had tried to push through quickly, a Fort Dearborn vice-president said he was "sick of this union circus" and threatened to fire Hedger.
MORE »
3 comments ·
Wednesday, May 15, 2013 • 5:59 am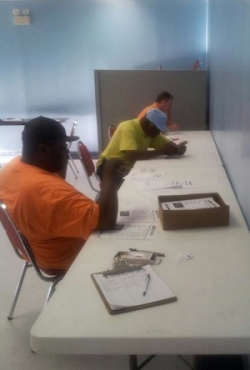 The port of Savannah, Georgia generates some $14.9 billion in income each year. The goods that flow through it are distributed throughout the South—including to a massive Wal-Mart distribution center in the nearby city of Statesboro. Savannah is now the country's fourth largest container port, and the fastest growing. Traffic at the port went up 11 percent between 2008 and 2012 even as the rest of the country suffered through recession.
The wealth generated at the port, though, hasn't trickled down. While Wal-Mart and other retailers are doing just fine, the products they sell are transported by port truck drivers who still make low wages—a nationwide average of about $12 an hour. Since the industry was deregulated in the late 1970s, port truck drivers have been classified by their employers as "independent contractors," meaning that they're paid by the load, not by the hour, and the bosses don't shell out for taxes or benefits.
MORE »
0 comments ·
Tuesday, May 14, 2013 • 6:23 pm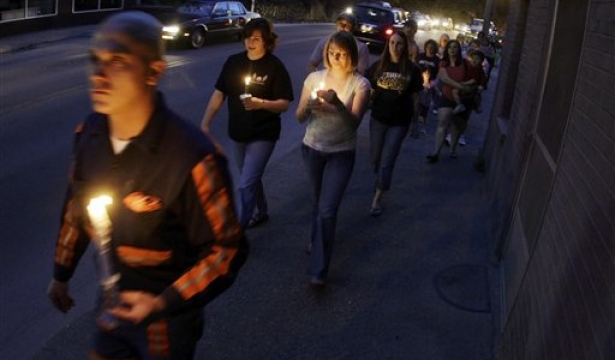 As workplace safety and health advocates figure out how to fix workplace safety regulations in the wake of the West, Texas explosion, they agree that one focus should be speeding the passage of new rules. Though the notoriously slow rulemaking process wasn't a factor in the West, Texas explosion, it has been the cause of numerous other workplace fatalities, and could delay efforts to prevent another tragedy like West.
For instance, four years before a tragic explosion in West Virginia's Upper Big Branch mine as a result of coal dust build-up, the U.S. Chemical Safety Board issued a report recommending that the Occupational Safety and Health Administration (OSHA) write a rule to prevent the accumulation of combustible dust. But it was not until 2009 that OSHA began the process of gathering information to write a rule. Then in 2010, OSHA downgraded the rule to a "long term action," delaying the draft rule's required approval by a Small Business Advocacy Review Panel (SBARP). On April 5, 2010, the coal dust at Upper Big Branch sparked, and the resulting explosion killed 29 miners.
Yet the combustible-dust rule is still awaiting SBARP pre-approval.
MORE »
3 comments ·