Wednesday, Apr 1, 2015, 12:17 pm · By David Moberg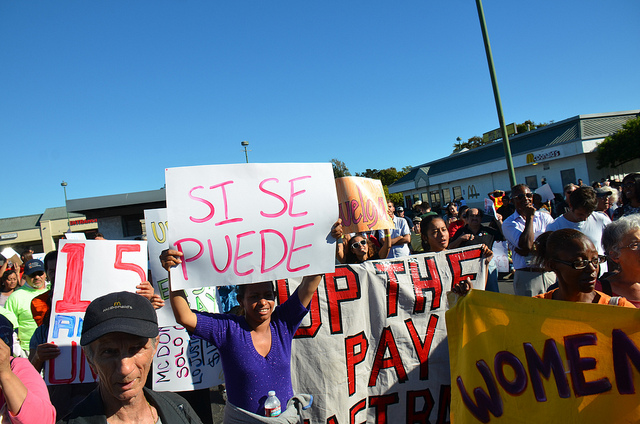 If Douglas Hunter succeeds with his plans on April 15, the public's attention this year may be diverted from grumbling about taxes to demanding higher wages for millions of low-income service workers—including many who earn so little at their jobs that they need public subsidies for a minimal standard of living.
Hunter, 53, is a leader nationally and in Chicago of the Fight for $15, an ambitious campaign that New York City fast food workers launched two-and-a-half years ago. But other cities picked up the call, then other occupations, from retail workers and childcare providers to adjunct professors. It has caught the imagination of the public as well and notched some notable victories, such as a $15 minimum wage in Seattle and Seatac in Washington state, as well as in San Francisco.
"We can't wait. Jewel isn't waiting. People's Gas isn't waiting," he says, referencing a Chicago grocery chain and natural gas utility, respectively. "We need higher wages to support our families. Many people thought we were crazy two years ago when we walked off our jobs in New York and demanded $15 an hour. They don't think we're crazy now."
Tuesday, Mar 31, 2015, 10:49 am · By Leo Gerard, United Steelworkers President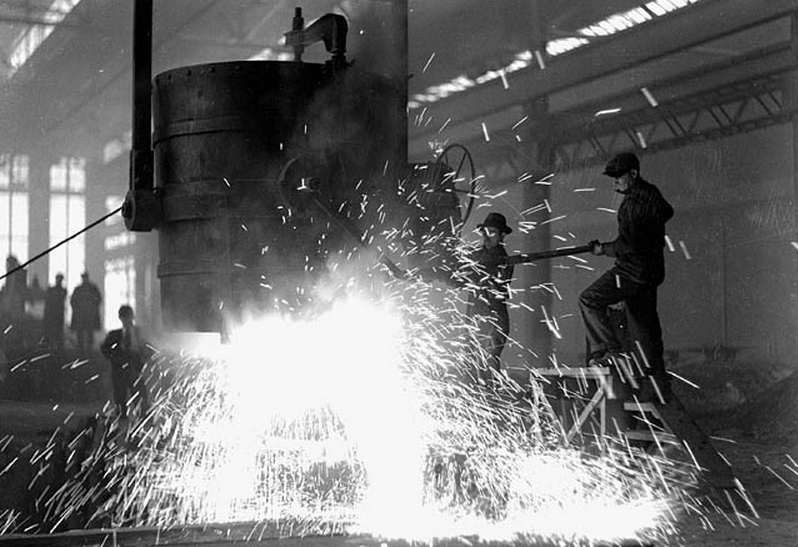 Sucker punched by massive, illegally subsidized imports, American steel producers laid off thousands of workers in bedrock communities from Ohio and Illinois to Texas and Alabama.
That's in just the past three months.
The families of furloughed workers are struggling to pay mortgage bills. The communities, losing tax dollars, are canceling needed road work. The companies are talking about the similarities between now and the 1990s when half of the nation's steel firms disappeared. Members of the Congressional Steel Caucus are worrying about the effect on national security if America can't make its own steel for guns and tanks.
Wednesday, Mar 25, 2015, 4:04 pm · By David Moberg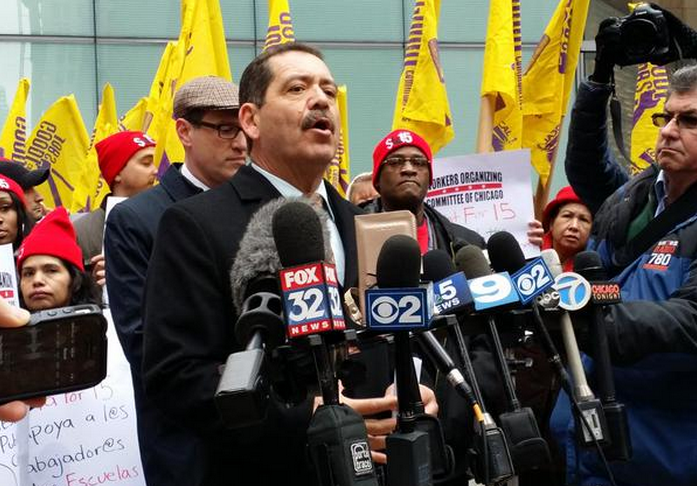 The Fight for 15 and the Chicago Teachers Union (CTU) have joined together to demand that Chicago Public Schools (CPS) employees should earn at least $15 an hour, including contract workers such as the janitors provided by Aramark in a controversial privatization of school sanitation that has provoked protests by public school principals.
At a press conference on Wednesday announcing CTU's demand, Chicago mayoral candidate Jesus "Chuy" Garcia pledged that he would support the $15 wage. "I stand here today as someone who understands the plight of thousands and thousands of Chicagoans in Chicago neighborhoods who need to increase their wages," said Garcia.
The CTU announced it would include a demand for all CPS employees to receive a $15 per hour minimum wage in their contract proposal to the Chicago Board of Education. The proposed language reads: "The CTU will require the BOARD to report which employees do not earn at least a $15/hour minimum wage and to then require that all CTU members must earn at least $15/hr. and that all CPS subcontractors must earn at least $15/hr. and/or that all CPS employees must earn at least $15/hr."
Tuesday, Mar 24, 2015, 1:33 pm · By Rachel Luban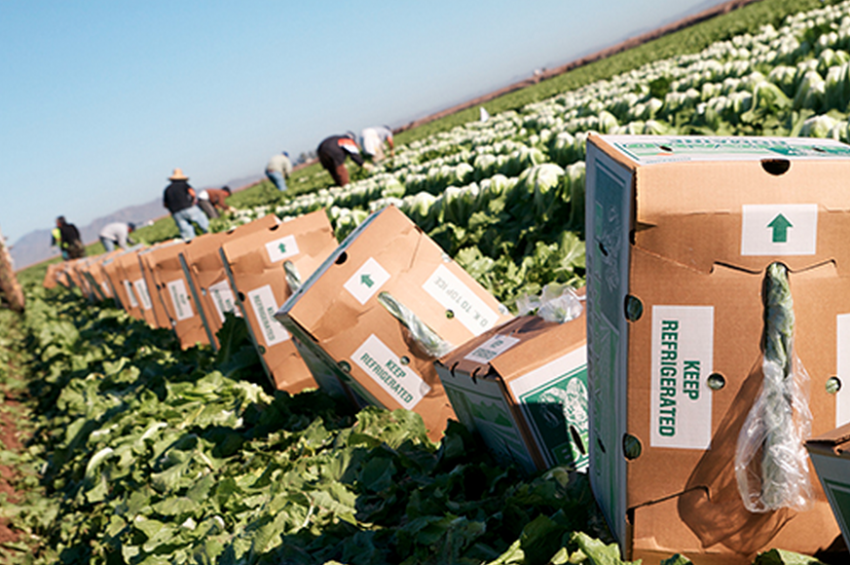 On March 18, the Department of Labor (DOL) announced it would resume processing applications for the H-2B guestworker program after a two-week suspension. The DOL abruptly halted processing H-2B applications earlier this month after a Florida federal district court ruling left the program without any formal regulations; the agency began processing applications again when the court granted its request to stay the ruling until April 15 to allow the guestworker program to continue. The announcement prompted a collective sigh of relief among employers and workers who depend on H-2B jobs.
Tuesday, Mar 24, 2015, 11:07 am · By Daniel Aldana Cohen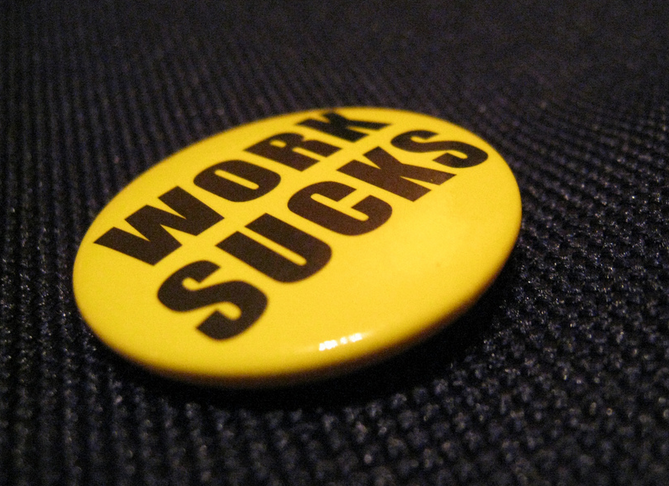 This piece first appeared at Labor Notes.
In the face of looming ecological catastrophe, can unions help restructure work itself? And what's gender inequality got to do with it? We posed these questions to Tom Malleson, assistant professor of Social Justice and Peace Studies at King's University College at Western University in London, Ontario, and author of After Occupy: Economic Democracy in the 21st Century.
Monday, Mar 23, 2015, 3:40 pm · By Micah Uetricht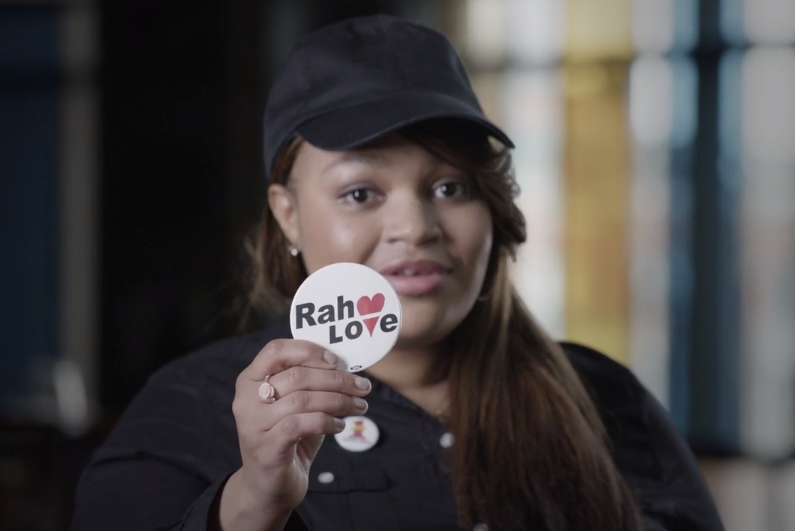 Of the numerous problems Rahm Emanuel is facing in his campaign for reelection as Chicago's mayor, two in particular stand out.
One, Emanuel is widely perceived as anti-worker and anti-union while being a close ally to the city's financial elites. (He used to work as an investment banker, after all.)
Two, he's widely acknowledged as being a jerk. He sends dead fish to people he's angry at, he yells "fuck you" to teachers union leaders, he allegedly screams in mental health activists' faces, stories about public photos with him include a description of his eye contact as like a "deathly vampire stare."
Emanuel has tried to mend that image a bit lately, acknowledging he isn't the nicest guy in Chicago politics. But no matter how fuzzy his sweater, he's still viewed as a prickly character. And despite some local unions' words to the contrary, he's seen by many as an anti-labor "Mayor 1%."
How can those two problems be solved ahead of Emanuel's April 7 showdown with progressive challenger Jesus "Chuy" Garcia? The hospitality workers union UNITE HERE Local 1 has an idea: an ad campaign with workers emphasizing "Rahm Love."
Friday, Mar 20, 2015, 6:43 pm · By Miles Kampf-Lassin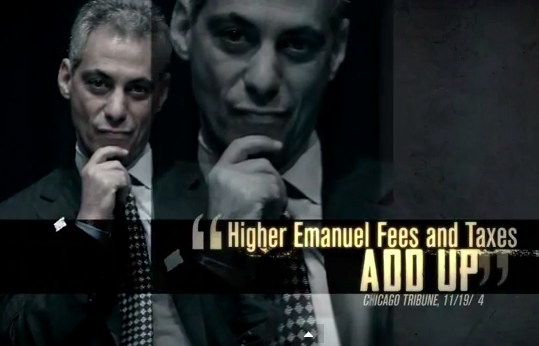 A new ad attacking Chicago Mayor Rahm Emanuel's record hit airwaves on Friday, skewering the mayor's policies on education, public safety, taxes and corporate cronyism. The ad comes on the same day Emanuel's progressive challenger Jesus "Chuy" Garcia announced for the first time his support of a national tax on financial transactions aimed at big banks.
The ad, funded by the Service Employees International Union (SEIU) Illinois Council PAC, comes just over two weeks ahead of the historic mayoral runoff election between Emanuel and Garcia on April 7, in what is widely being viewed as a national referendum on neoliberal, corporate-centric governance—and the future of the Democratic Party.
Friday, Mar 20, 2015, 3:34 pm · By Bruce Vail
In a show of electoral strength by anti-union Republicans in Congress, the U.S. House of Representatives easily passed legislation Thursday to curb an effort by the National Labor Relations Board (NLRB) to ease procedures for union organizing. Passed by the Senate earlier this month, the measure now heads to the White House, where President Barack Obama has promised a veto.
Thursday, Mar 19, 2015, 4:02 pm · By Chris Brooks
This story first appeared at Labor Notes.
Amanda (not her real name) was hired fresh out of high school to work on the Volkswagen assembly line. But after two years in the Chattanooga plant, she had to go on leave to protect her health.
"I had a boss who would yell at me every day until I cried," she said. "I talked to H.R. about it. They would not help me at all. They would not bring witnesses in even though I had witnesses, and I kept a notebook and they wouldn't look at the notebook."
Amanda says her floor supervisor, a former Toyota group leader, publicly humiliated her until she finally broke down. "One day while he was yelling at me, I told him that I am going to kill myself if you keep talking to me like this. He sent me to the medical bay. The medical bay put me on short-term disability.
"I saw a therapist who said I was fine as long as I was moved to another line. The Volkswagen doctor refused to clear me." Amanda never returned to work at VW, believing it easier to find another job than to fight the company.
Her story is no anomaly. It shows the system is working as intended.
Thursday, Mar 19, 2015, 1:41 pm · By Arielle Zionts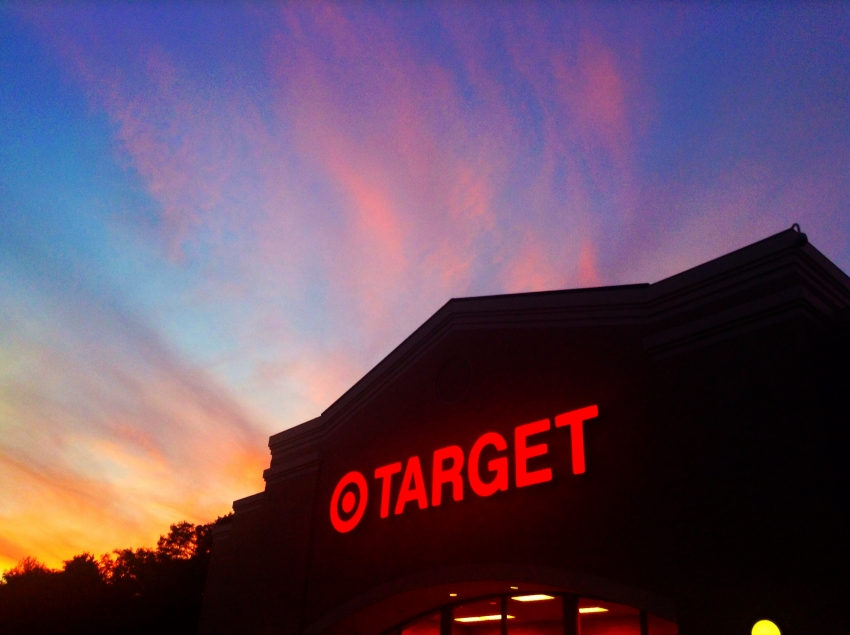 Starting next month, Target will raise its minimum wage to $9 an hour. Sound familiar? That's because Target's decision comes just one month after its competitor Walmart said it would raise its starting wage to $9 and eventually $10 per hour. T.J. Maxx and Marshalls have also announced a new $9 an hour base. These minimum wage increases reflect an improving economy and the impact of widespread protest through campaigns like the fast food strikes and OUR Walmart.