Thursday, Sep 3, 2015, 2:42 pm · By Bruce Vail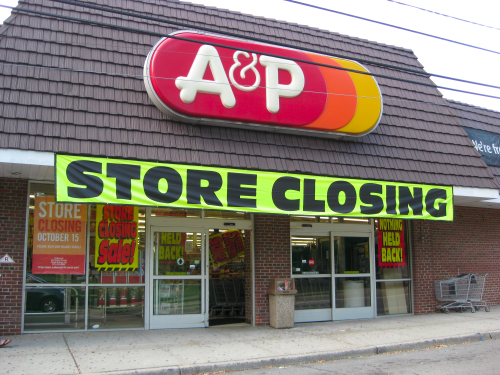 Union members at the A&P supermarket chain took a financial beating in federal court this week, as the company's senior managers renewed their legal assault on the labor contracts covering some 25,000 employees in six mid-Atlantic states. The worst is yet to come for the low- to moderate-income grocery workers, however, as the judge in charge of the case made only limited rulings while indicating he may move more forcefully against the union as mass firings go forward.
Thursday, Sep 3, 2015, 1:30 pm · By David Moberg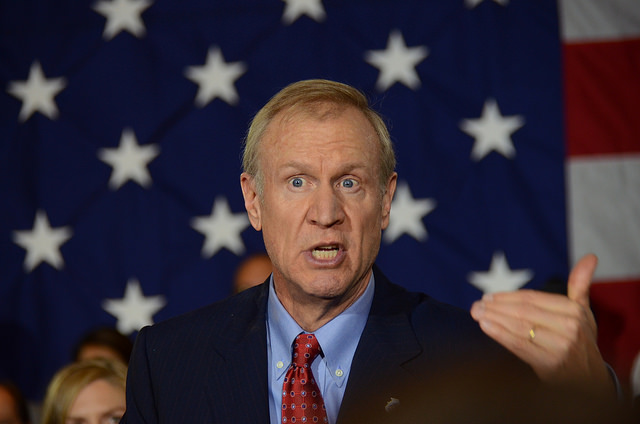 Illinois state public employee unions suffered a serious strategic loss in their battle with anti-union Republican Governor Bruce Rauner Wednesday. The state House of Representatives narrowly failed to overturn Rauner's veto of a bill that would have provided arbitration as an alternative to a strike or lockout if contract negotiations reach a stalemate.
Wednesday, Sep 2, 2015, 3:38 pm · By Zaid Jilani, Alternet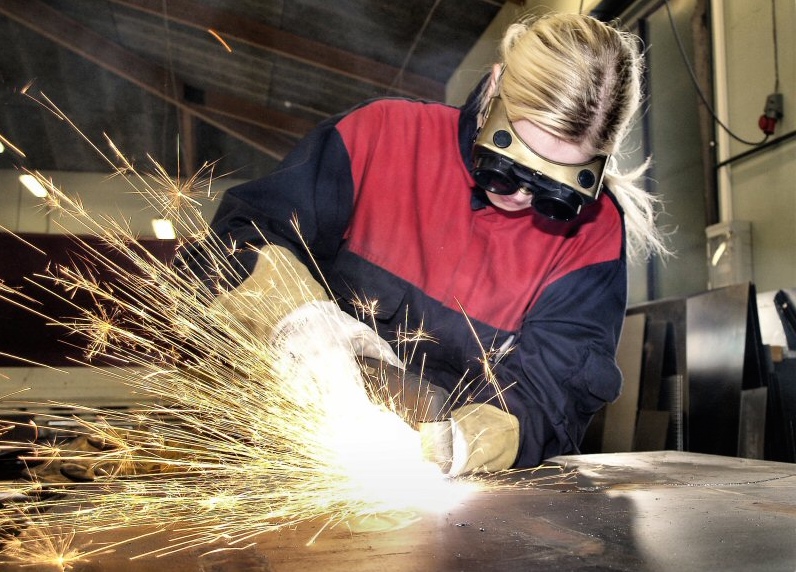 This post first appeared at Alternet.
In Pittsburgh, the firm Allegheny Technologies has been involved in a labor dispute with United Steelworkers that has let to 2,000 members being locked out over the course of this month.
As Sean Kitchen discovered, the company Storm Engineering, which finds scab workers to break strikes, has placed an ad on Craigslist looking for workers to work 84-hour-week during the lockout:
Tuesday, Sep 1, 2015, 3:56 pm · By Mario Vasquez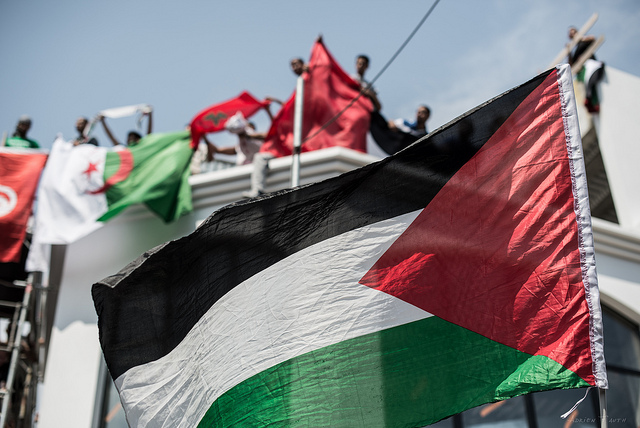 On August 20 in Baltimore, the last day of its 74th national convention, United Electrical, Radio, and Machine Workers of America (UE) became the first national union in the United States to heed the 2005 call made by Palestinian civil society groups for a global Boycott, Divest, and Sanctions (BDS) movement to protest Israeli violations of international law.
Tuesday, Sep 1, 2015, 11:26 am · By Micah Uetricht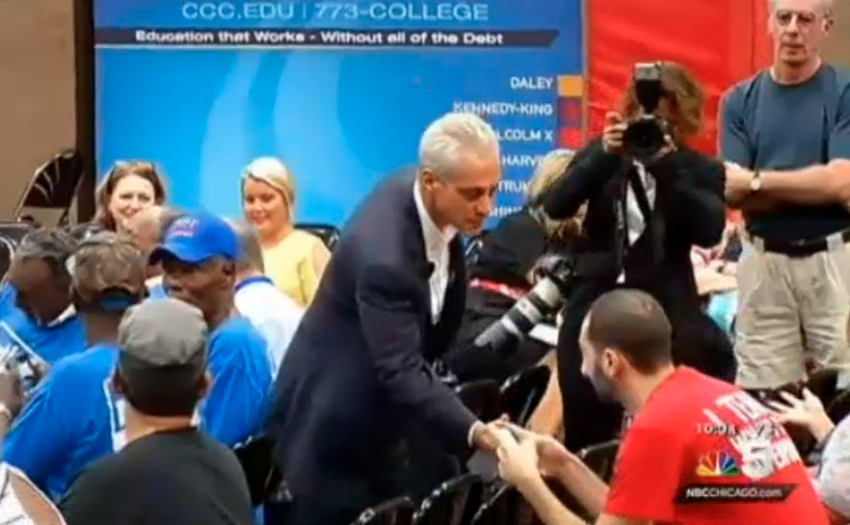 Last night, Chicago Mayor Rahm Emanuel attended a public hearing on the city's 2016 budget, the first such meeting he has held since 2011. For a mayor who is known for holding few public events or meetings with ordinary Chicagoans, this was a unique opportunity for residents to be heard in person by Emanuel. And the opportunity was seized by a dedicated group of parents currently out on hunger strike, demanding the reopening of Dyett High School in the city's Bronzeville neighborhood on the South Side.
Monday, Aug 31, 2015, 3:26 pm · By Mario Vasquez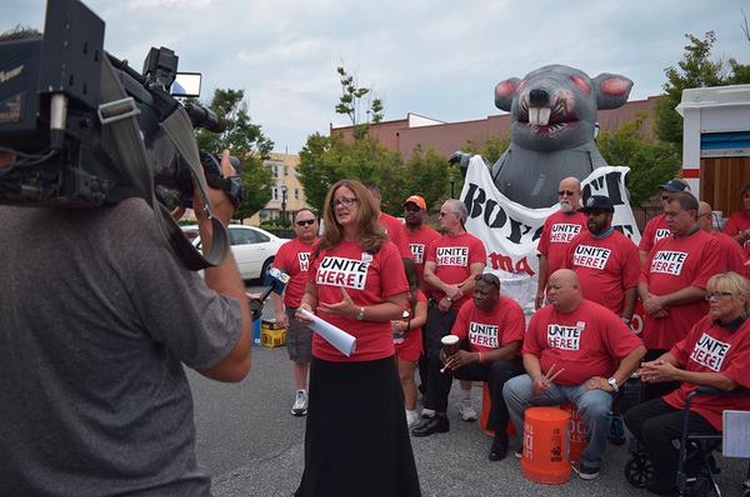 While Donald Trump's push for the Republican nomination for president is showing no signs of slowing, worker unrest at a hotel and casino that bear his name appears near the boiling point. Strike preparations have begun for over 1,100 non-gaming casino employees at the Trump Taj Mahal in Atlantic City, New Jersey. The workers, represented by UNITE HERE Local 54, gathered near their local headquarters last Tuesday to load strike materials like bullhorns, signs and drums into a storage container in a public attempt to prove to management that they are ready and willing to strike over large compensation package cuts that occurred last year.
Monday, Aug 31, 2015, 12:33 pm · By Ari Paul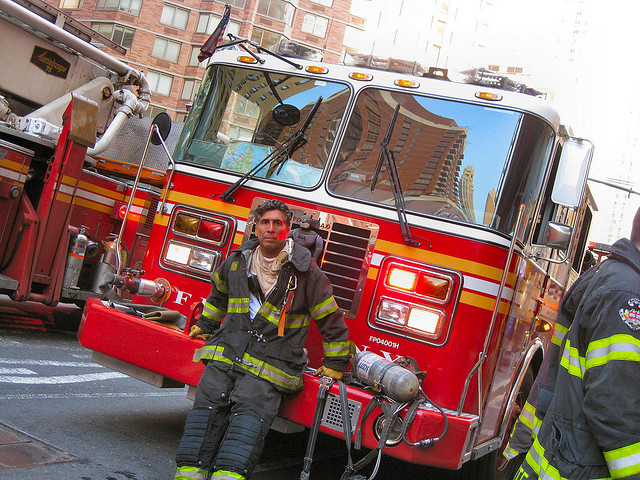 While much of New York City's political class was on vacation in the last week of August, the head of the city's main firefighters union, Steve Cassidy, blasted a modest program meant to advance minorities to the head of the department's hiring line.
Invoking the doctrine of fairness, Cassidy told the New York Daily News, "It's obvious this decision is being done on a political basis, who is going to pick these 100 cadets who will almost certainly be guaranteed a firefighter job? Who picks them, who decides?" adding, "This is making things worse, not better, and it's undermining civil service."
Last March, it seemed that New York's new mayor, Bill de Blasio, was on course to bring the Fire Department of New York (FDNY), where people of color are vastly underrepresented on the force (only 14 percent of the department's 11,000 firefighters were people of color in 2014, according to the Daily News), in line with other more diverse fire departments around the country—and the city's own demographics (according to census data, only 33.1 percent of the city was non-Hispanic white in 2011). The city settled a lawsuit with the Vulcan Society, an organization of black firefighters that has fought since the 1940s to integrate the department, that granted $98 million in back pay and benefits to black and Latino candidates who believe they were subjected to discriminatory entrance exams in 1999 and 2002.
Friday, Aug 28, 2015, 4:59 pm · By David Moberg
In a decision that could greatly improve prospects for workers to form unions in a fast-growing and largely low-wage swath of the U.S. workforce, the National Labor Relations Board (NLRB) redefined yesterday the standards for determining when more than one firm will be considered "joint employers" of a group of workers.
The new standard is largely a return to a broader, more inclusive definition used before the Reagan-era NLRB tightened the rules, thus narrowing the number of business operations considered to have joint employers of a particular group of workers
Thursday, Aug 27, 2015, 4:20 pm · By Bruce Vail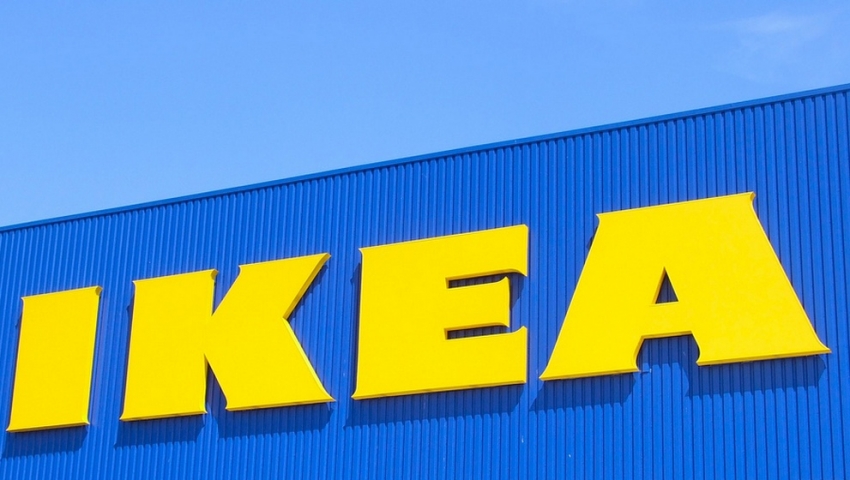 With a potential strike deadline looming at one of its largest U.S. warehouses, Sweden-based home furnishings retailer IKEA is facing renewed skepticism over its self-proclaimed commitment to fair labor policies, both in the United States and elsewhere.
The deadline has immediate impact for about 450 unionized warehouse workers in Perryville, Maryland, many of whom find themselves puzzled at what they say is IKEA's refusal to negotiate seriously over a new contract. But the skepticism about the company's goodwill towards its own union workers extends beyond rural Maryland to other outposts of IKEA's sprawling global empire, calling into question whether the Swedish symbol of modern corporate culture is in fact staging a clandestine retreat from its stated commitments to fundamental labor rights.
"It's pretty clear they don't want a contract" to replace a labor agreement set to expire August 31, says Greg Woods, a Perryville IKEA warehouse worker active in International Association Machinists (IAM) Local Lodge I-460. He says many members are worried about a strike or a lockout that could bust the newly formed union local.
Thursday, Aug 27, 2015, 12:16 pm · By Mario Vasquez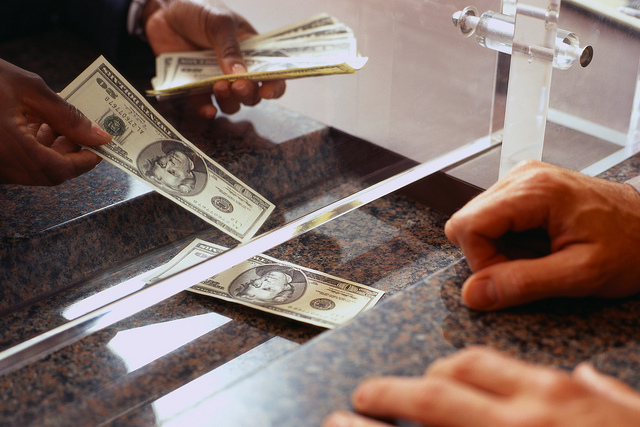 Walking into a bank, a customer is usually interacting with a teller dressed in business attire. The clothing gives the impression of relatively high, stable wages, maybe even a comfortable perch somewhere in the middle or upper-middle class. But the collared shirts and pressed slacks may be hiding the reality: a significant portion of customer service workers in the retail banking industry make salaries low enough to make public assistance necessary.
The Committee for Better Banks (CBB), a Communications Workers of America (CWA)-affiliated community and labor coalition, was created in 2013 to put an end to that. Cassaundra Plummer, a Maryland-based CBB member currently employed as a bank teller at TD Bank, told In These Times, "A lot of the issues within the banks are not discussed, they're kept really quiet. As a young woman, I always thought that working at a bank was more of a prestigious job than retail. Once I actually got into banking, I realized that it's not a whole lot different."