Saturday, Nov 28, 2015, 2:34 pm · By David Moberg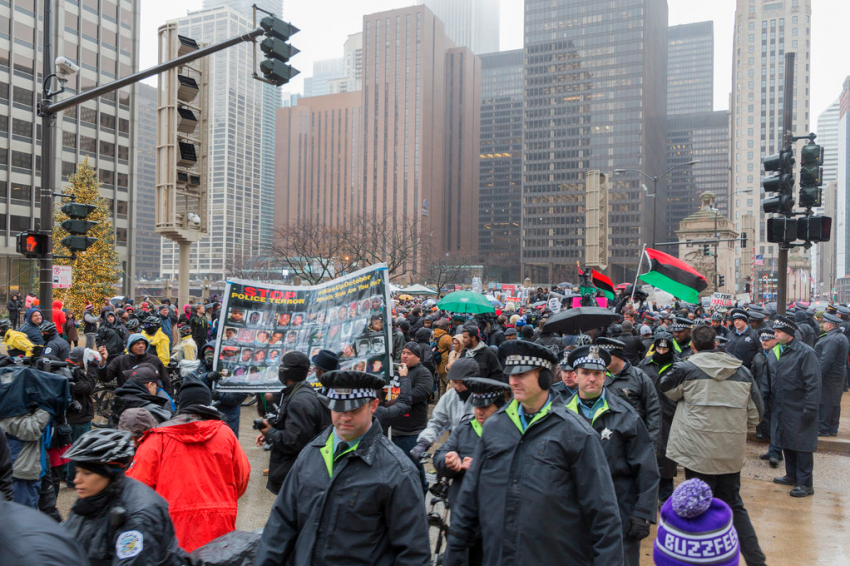 Amazing but true: not all Americans are devoting their long Thanksgiving weekend to expanding both their waistlines and their credit card debt. Many of us, despite holding down a job or jobs, often go hungry, and millions more are already drowning in debt, often paying usurious interest rates. And as "Black Friday" sales have spread over more days, including Thanksgiving, growing numbers of retail workers are losing a holiday with their families, on top of already having far less time off for paid holidays and vacations than their peers in other rich countries.
Yet Thanksgiving time is also becoming more of a focus for protests from labor unions and other social groups, taking advantage of the Thanksgiving themes of peace, cooperation and gratitude for abundance as a time to call for solidarity and support for those who have fewer material reasons for thanksgiving this year.
Tuesday, Nov 24, 2015, 1:35 pm · By Bruce Vail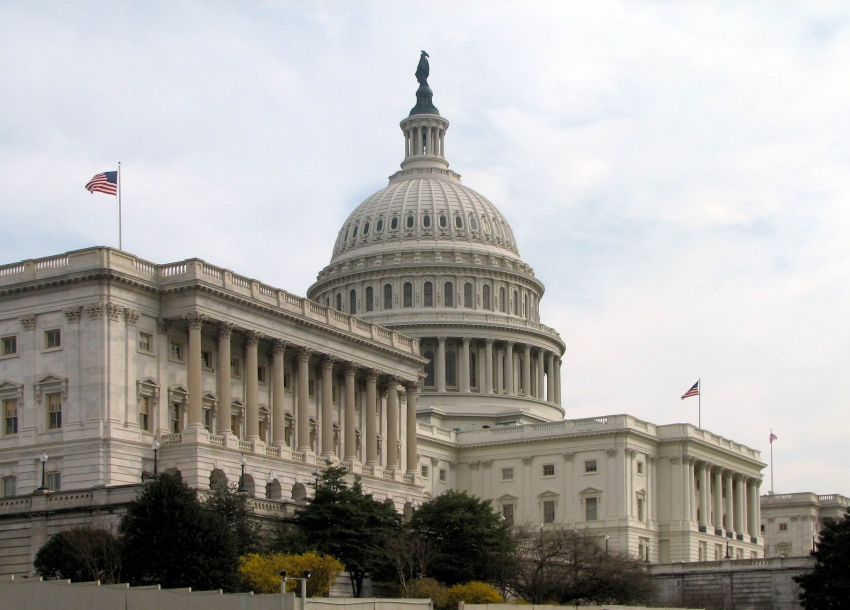 Elected members of the U.S. Senate don't have to look very far to see fresh signs of the national Fight For $15 movement: It's made its way from the McDonald's hamburger joints back home to their own cozy Capitol Hill dining room.
Monday, Nov 23, 2015, 6:00 pm · By Peter Cole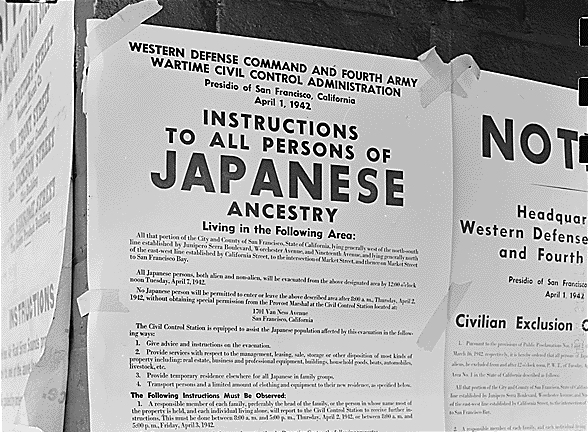 In the aftermath of the devastating terrorist attacks in Paris, a new wave of fear and hatred directed against Arab and Muslim people has re-emerged in the United States. Given this turn of events, it seems wise to revisit U.S. history and its most infamous example of internment: that of more than 100,000 Japanese and Japanese Americans.
Then, too, anger and hate reached a fever-pitch that seemingly could not be tempered. But the leaders of one, radical labor union, International Longshoremen's & Warehousemen's Union (ILWU), fought back.
Monday, Nov 23, 2015, 5:20 am · By Shaun Richman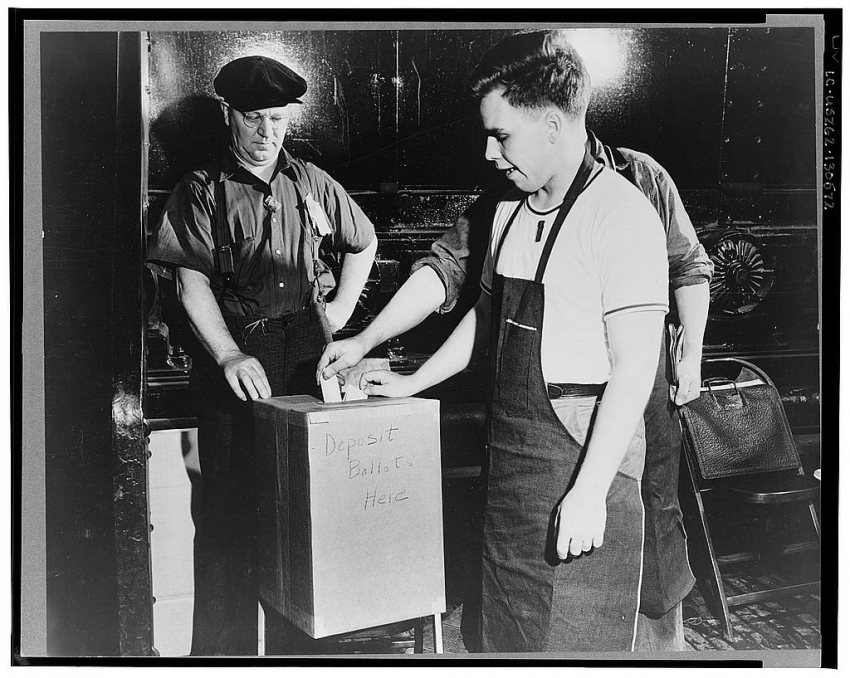 The Employee Free Choice Act (EFCA) was a bad bill, and it is deader than dead. It is time for labor to propose a comprehensive set of amendments to the nation's primary collective bargaining law, the National Labor Relations Act.
EFCA would have guaranteed a union's right to a first contract, imposed punitive fines on employers that break the law and certified new union bargaining units by card check. EFCA was labor's stalking horse for years before it effectively died when the Tea Party congress took office in 2011. It was our primary way of articulating to allies and legislators how the law stacks the deck in favor of the boss. It was our main vision for reform, membership growth and power.
Our allies look to the unions for our plan to restore workers rights in this country. If we don't propose a new workers law, they will continue to flog the dead horse of EFCA.
The problem with EFCA was that it was too narrowly conceived and the card check proposal was a blunder. Industry pounced on it, waging a high-priced media campaign decrying how un-American it was that unions wanted to do away with the supposed sanctity of the secret ballot in certification elections. Nevermind the fact that such elections are a farce that would make Vladimir Putin blush; that the boss gets to draw up the voter list and watches every employee walk into the voting booth after having spent months threatening their jobs if they vote against his wishes and just generally scaring the shit out of people. (Although, having written that, it occurs to me that I've described a very American way of conducting an election. But I digress.)
The media onslaught had the effect of temporarily degrading public opinion of unions, and Obama did not prioritize the bill during the two years when his party controlled Congress. But Obama's indifference did labor the favor of sparing us the humiliation of not gaining significantly more new members had EFCA passed.
Friday, Nov 20, 2015, 2:49 pm · By Mario Vasquez
Despite its parent international union's Hillary Clinton endorsement this week, New Hampshire's second-largest union, Service Employees International Union (SEIU) Local 1984, endorsed Senator Bernie Sanders' campaign for the Democratic presidential nomination on Thursday.
"Bernie Sanders has a long history of fighting for working people," Richard Gulla, President of SEIU Local 1984, said in a statement. "He shares many of our members' goals and values," he said, listing Sanders' combative stance on "Wall Street greed and corruption" and the Vermont Senator's support of higher wages and accessible higher education.
Friday, Nov 20, 2015, 2:32 pm · By Tom Ladendorf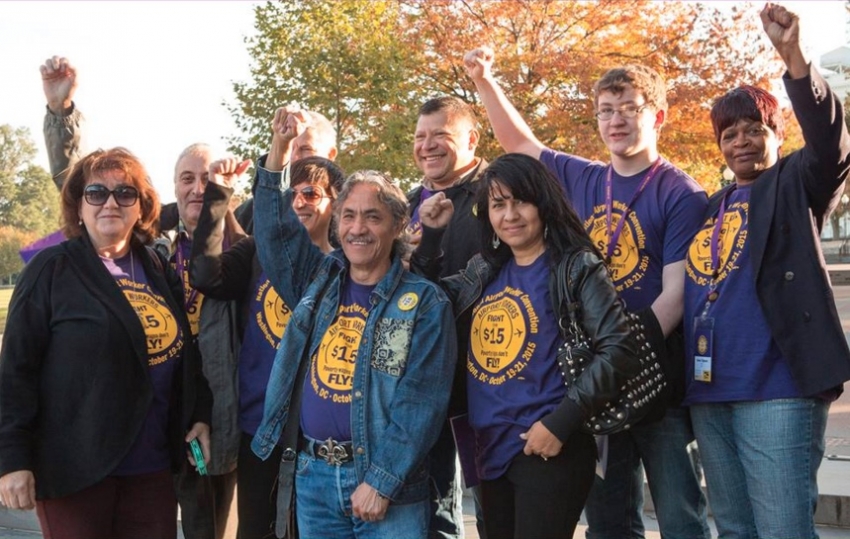 Security guards at O'Hare International Airport in Chicago walked off the job yesterday as part of a wave of labor actions at 11 major American airports this week. The Service Employees International Union (SEIU), the union backing the workers, says over 2,000 plane cleaners, wheelchair attendants, baggage handlers and other airport workers have walked out to demand the $15 hourly wage that they say is their due, with many striking to also demand union representation.
Friday, Nov 20, 2015, 10:30 am · By Spencer Woodman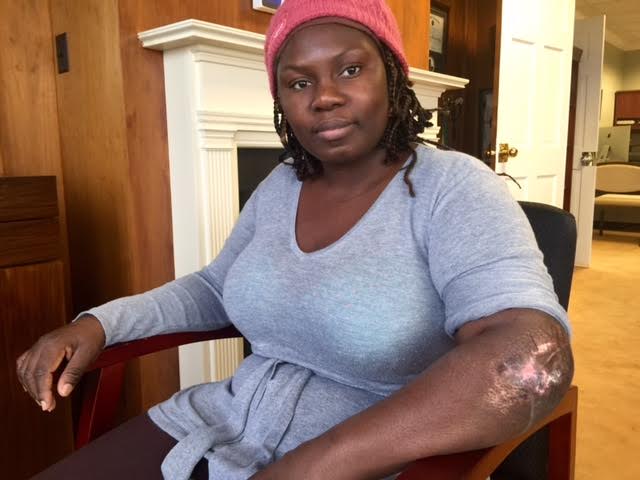 On September 24, just after 3 PM, a 36-year-old Haitian immigrant named Marianie Sanon was sitting on a particleboard bench in the back of a van overcrowded with 22 other Haitian temp workers on their way to the night shift at a factory in Evansville, Indiana. She noticed that the van driver seemed to be driving dangerously fast down Interstate 69. Sanon had recently moved from Miami to Washington, Indiana, on the hope of landing a good job at the local branch of a temp agency called ServiceXpress. This would have been her fourth day temping at a plant operated by AmeriQual, an Evansville, Indiana-based manufacturer of prepackaged military food for the Department of Defense.
The last thing Sanon remembers of the van ride was watching the driver—a 30-year-old man named James Allen who helped his father run a van service that he called "Haitian Transportation"—attempt a high-speed, slalom-like maneuver to get around a truck.
Three days later, Sanon emerged from a coma in a hospital in Evansville, Indiana. She had suffered severe head trauma, had several fractured vertebrae, a bone in her left arm had been shattered and she still had shards of glass still imbedded in her body.
The accident had left two of her fellow passengers dead. As it tumbled across the interstate, the van disintegrated, ejecting Sanon onto the pavement and sending more than a dozen other survivors to the hospital. As she lay in her hospital bed and gathered information about her co-workers, Sanon says she began to wonder why she had heard nothing from the temp agency—ServiceXpress, a subsidiary of Delaware-based Service General—that deployed her, or from AmerQual itself. Not only had there been no offer of help, but not a single person from either firm had checked in, called, visited or sent a letter, Sanon says.
Sanon called ServiceXpress and spoke with a manager. "She said she was sorry for what happened to me," Sanon told me, "but that she cannot do anything for me."
Thursday, Nov 19, 2015, 1:00 pm · By David Dayen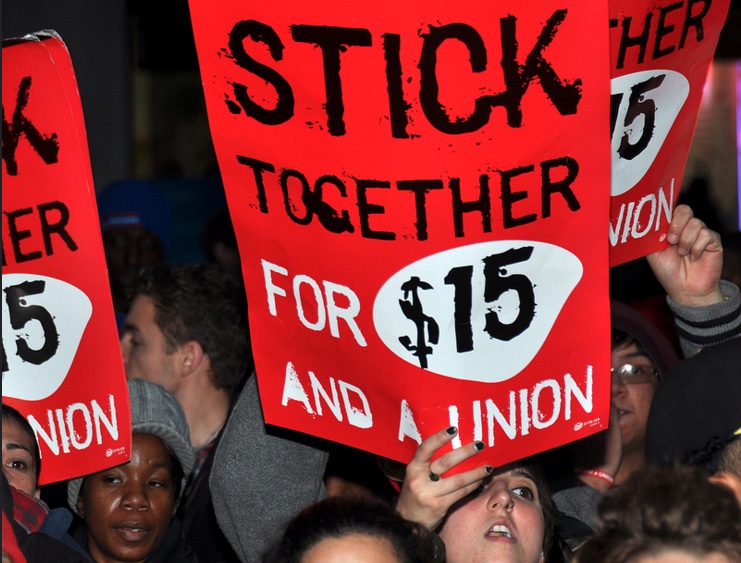 It looked like the culmination of an incredible series of victories for low-wage workers. A major union local in California announced that they had acquired enough signatures to qualify a ballot measure to raise the statewide minimum wage in increments to $15 an hour by 2021. Notable elected officials like 2018 gubernatorial candidate Gavin Newsom and dozens of other politicians, unions, community organizations and even small businesses had signed on. A recent Field Poll showed that 68 percent of the electorate supported the increase. Amid nationwide protests for higher wages, the stars were aligned to give over 19 million workers in California—12 percent of the total workforce in America—an unprecedented wage floor.
Then, out of nowhere, another group announced that they, too, would launch a mostly similar ballot measure, risking voter confusion and competing resources for something that would otherwise pass with a strong campaign.
The punch line? The two groups are actually part of the same union.
Thursday, Nov 19, 2015, 7:00 am · By David Cochran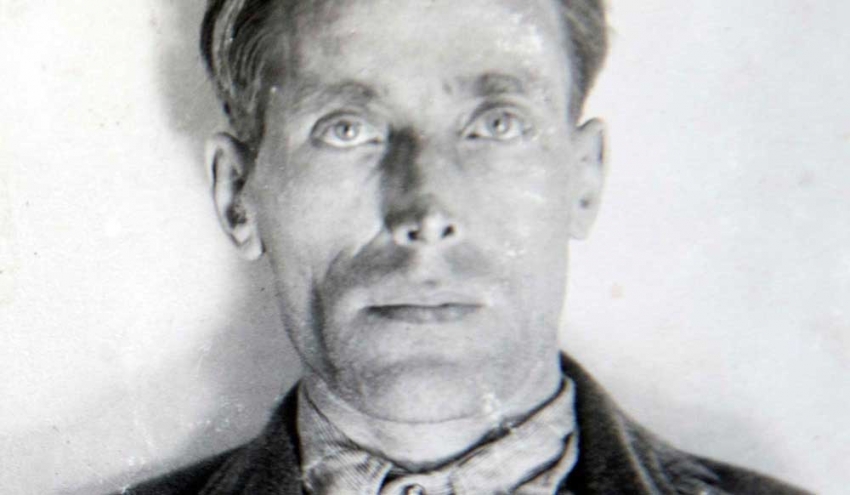 Joe Hill saw his music as a weapon in the class war, composing songs to be sung on soapboxes, picket lines or in jail. And 100 years ago today, the forces of capital and the state of Utah executed him.
Chicago musician and scholar Bucky Halker is honoring the centennial with a CD of new interpretations of Hill's music, "Anywhere But Utah—The Songs of Joe Hill," taking his title from Hill's dying wish that his remains be transported out of state because he didn't want "to be found dead in Utah." The album includes such familiar Hill classics as "The Preacher and the Slave," "There is Power in a Union" and "Rebel Girl" as well as some surprising obscurities, like the wistfully romantic "Come and Take a Joy-Ride in My Aeroplane."
Born Joel Hagglund in Sweden, Hill immigrated to the United States in 1902, changing his name to Joseph Hillstrom, which would eventually be shortened to Joe Hill. Working his way across the country, Hill became politicized, eventually joining the Industrial Workers of the World. Popularly known as the Wobblies, the IWW sought to organize those workers more mainstream unions avoided—the unskilled, migrants, immigrants, minorities—in an effort to combine the entire working class into One Big Union.
Tuesday, Nov 17, 2015, 4:42 pm · By Mario Vasquez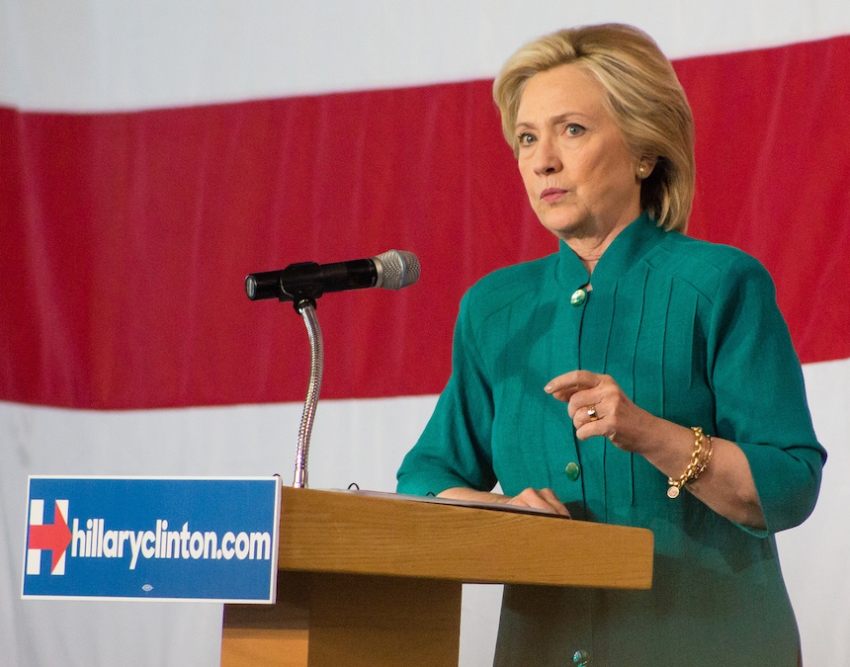 The Service Employees International Union (SEIU) announced their endorsement of Hillary Clinton's presidential campaign today, coming by way of a vote by their executive board.
SEIU International President Mary Kay Henry said in a statement announcing the endorsement, "SEIU members and working families across America are part of a growing movement to build a better future for their families, and Hillary Clinton will support and stand with them."
SEIU boasts close to 2 million members nationally and joins the American Federation of State, County & Municipal Employees (AFSCME), the dockworkers' International Longshoremen's Association and the National Education Association in endorsing Clinton, meaning that the former Secretary of State now holds endorsements from unions representing about 9.5 million union members.
SEIU's endorsement came as the union shores up a national campaign for a $15 per hour minimum wage with large actions last week—despite the fact that Clinton, as recently as the November 14 Democratic candidates' debate, has said that she would rather support a $12 per hour minimum wage. Her Democratic primary opponents, Vermont Senator Bernie Sanders and former Maryland governor Martin O'Malley, have both endorsed SEIU's Fight for $15 movement and the call for a $15 per hour minimum wage.