Friday, May 11, 2018, 2:12 pm · By Donnie Killen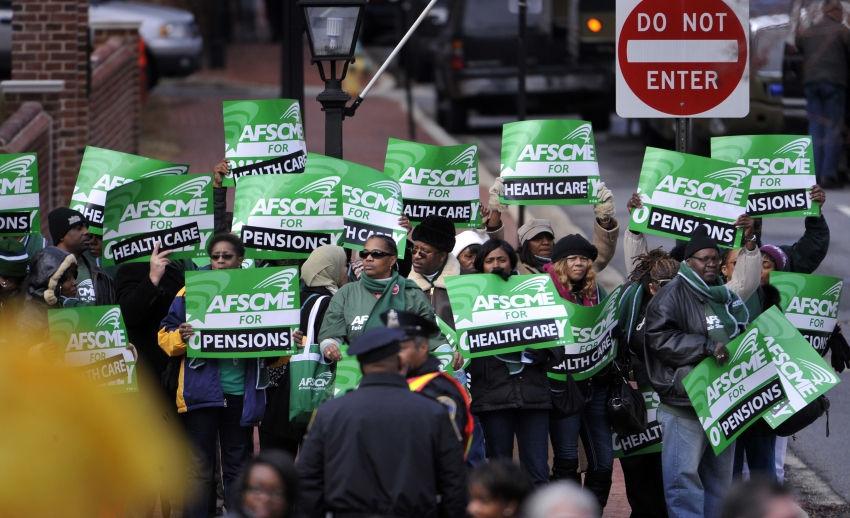 Like everyone else in the labor movement, I'm nervously awaiting the Supreme Court ruling in Janus v. AFSCME Council 31, which would weaken public sector unions by letting workers receive the benefits of representation without contributing toward the cost.
Friday, May 11, 2018, 10:23 am · By Rachel M. Cohen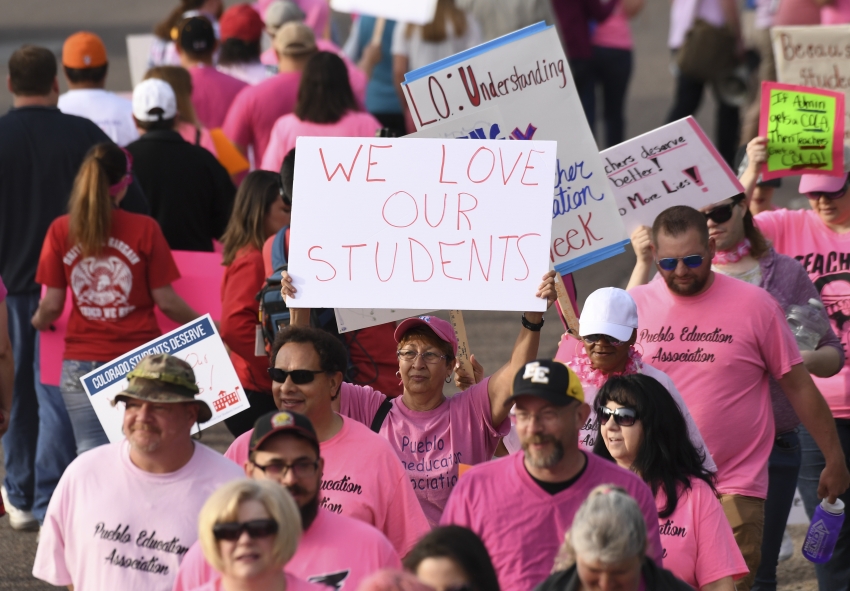 Teachers in Pueblo, Colorado have been on strike for the past five days in a historic work action. They're calling for 2 percent cost-of-living increases—a demand supported by a neutral fact-finder who determined that the school district could afford such raises.
Thursday, May 10, 2018, 5:35 pm · By Donnell Alexander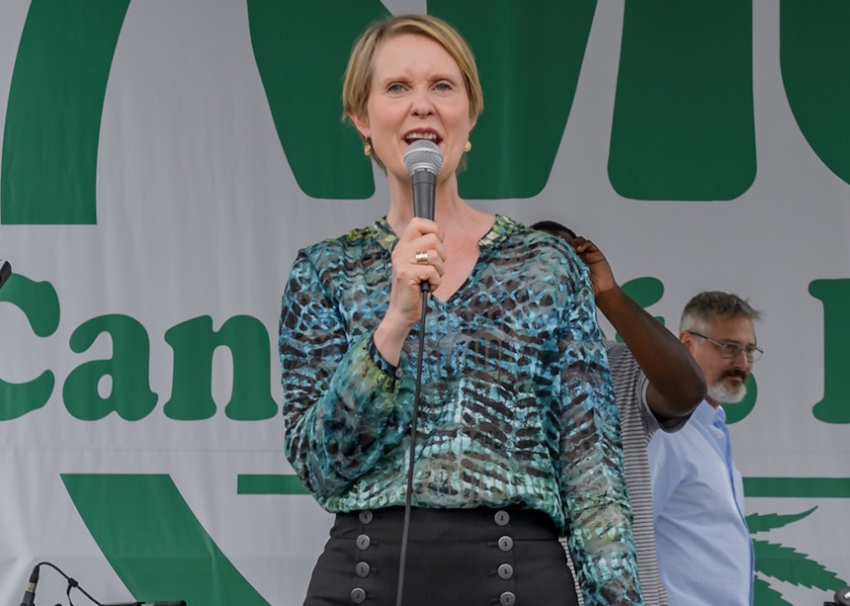 Programs like Oakland's are a first step toward—yes—reparations.
One night back in the late 90s, I smoked a joint with Sex and the City author Candace Bushnell. We were on the balcony of an expensive East Side Manhattan apartment. Spin magazine founder Bob Guccione, Jr.—boss of my then-wife—was there. Nobody was getting busted for smoking pot. The idea was ludicrous, not even a consideration. Meanwhile, up the island in Harlem or, for that matter, down the avenue in Alphabet City, dudes my age were getting cuffed up for the exact same outdoor enjoyment. It was Giuliani Time.
That night popped back into my head upon seeing New York gubernatorial candidate Cynthia Nixon's tweet on the need for cannabis equity.
Thursday, May 10, 2018, 3:26 pm · By Larry Cohen
Since the 2016 presidential election, many progressives have set their sights on moving from resistance to Trump to building a lasting political movement capable of bringing together Black, Brown and White working-class voters and their allies.
For instruction on how to achieve this lofty undertaking, we can turn to David Bonior, a 13-term House member from Michigan who spent his political career fighting for progressive policies in a district that in the 1980s voted for Ronald Reagan and most recently went for Donald Trump.
Thursday, May 10, 2018, 1:22 pm · By Dayton Martindale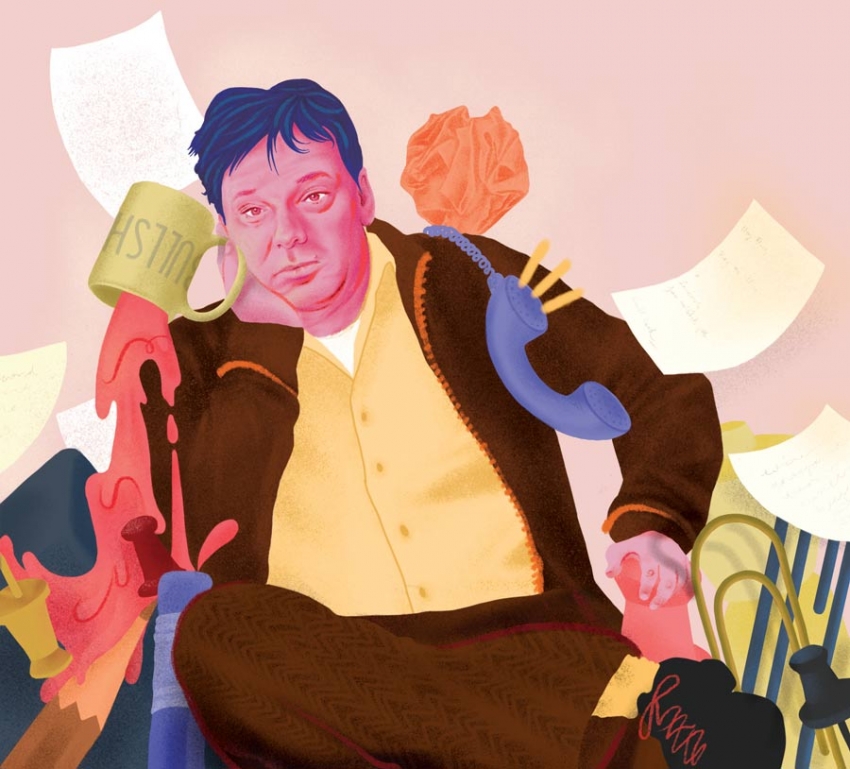 David Graeber had a hypothesis. The anthropologist grew up working-class in New York, and while his scholarship garnered accolades, he's never felt at home in the world of academia. From his time as a professor at Yale (ended prematurely, he believes, due to his anarchist activism) to his current gig at the London School of Economics, he kept running into professional managers who didn't seem to do much. Over drinks, some confessed they actually didn't do much; they spent a few hours a week working and the rest browsing cat memes.
Thursday, May 10, 2018, 11:07 am · By Shane Burley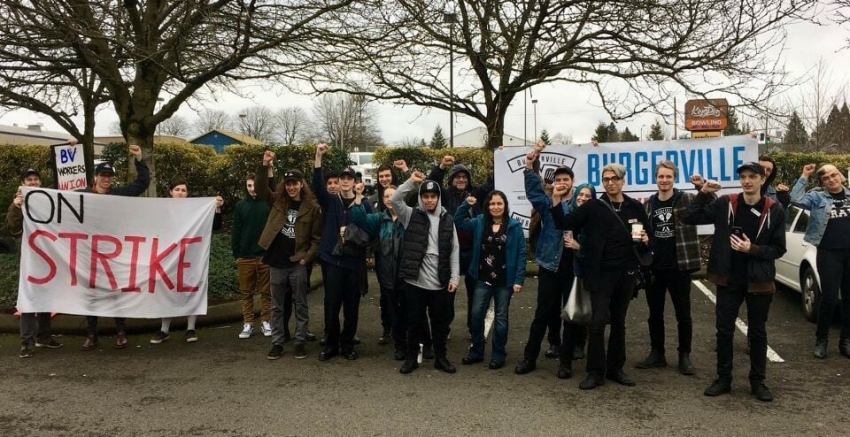 As a crowd of 100 protesters surrounded a Burgerville fast-food restaurant in Portland, Oregon on April 26, management simply watched from a distance as a familiar scene played out. The demonstration marked the two-year anniversary of a Burgerville workers' unionization campaign across the Portland-Metro region, targeting a company with a reputation for locally sourced ingredients.
Wednesday, May 9, 2018, 6:27 pm · By Sarah Lahm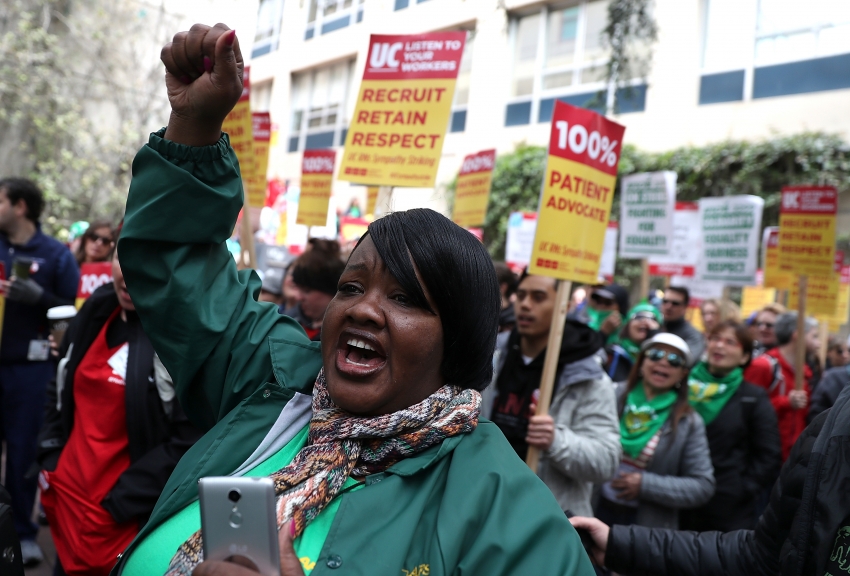 On the heels of public sector union walkouts in West Virginia, Kentucky, Oklahoma and Arizona, University of California employees are now out on a three day strike, citing concerns over outsourcing as well as insufficient pay and benefit increases. The striking UC employees are members of the American Federation of State, County and Municipal Employees (AFSCME) Local 3299.
Wednesday, May 9, 2018, 3:44 pm · By Miles Kampf-Lassin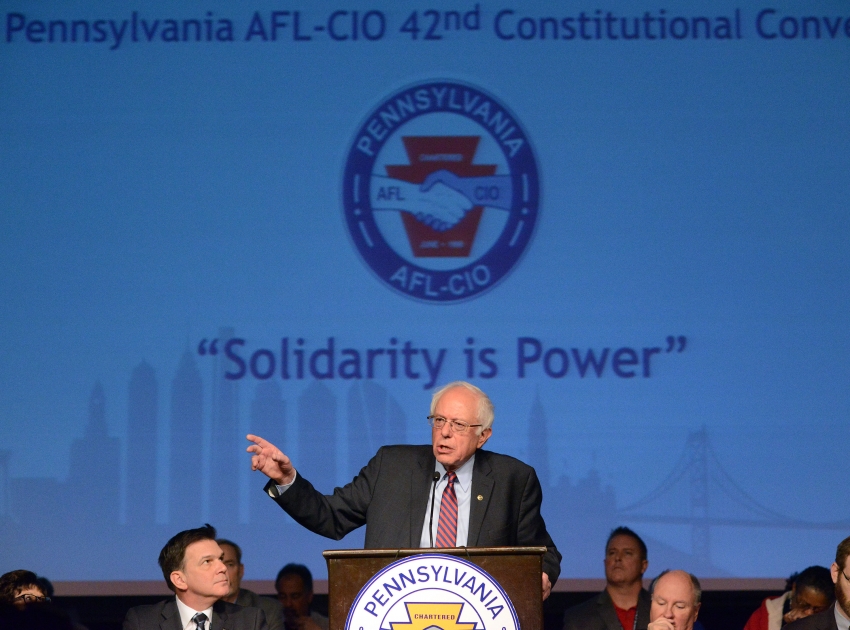 The fight to expand democratic control over the workplace just received a major shot in the arm.
Today, Sen. Bernie Sanders (I-Vt.) introduced sweeping legislation that would dramatically expand labor rights, making it easier for workers to join unions, speed up contract negotiations, roll back "right to work" laws and clamp down on union-busting tactics by employers.
Friday, May 4, 2018, 12:34 pm · By Bruce Vail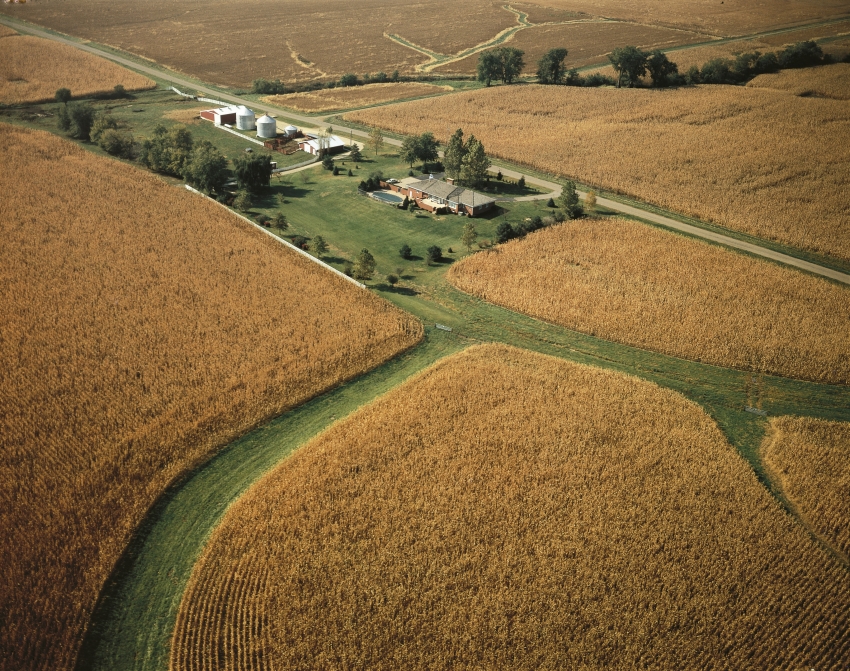 It's startling when your hometown is labeled the worst city in the United States for African Americans.
That's what happened in Peoria in late 2016 when a survey by the online publication 24/7 Wall St. rated the central Illinois city at the top of its list of the "Worst Cities for Black Americans."
Thursday, May 3, 2018, 4:16 pm · By Tanner Howard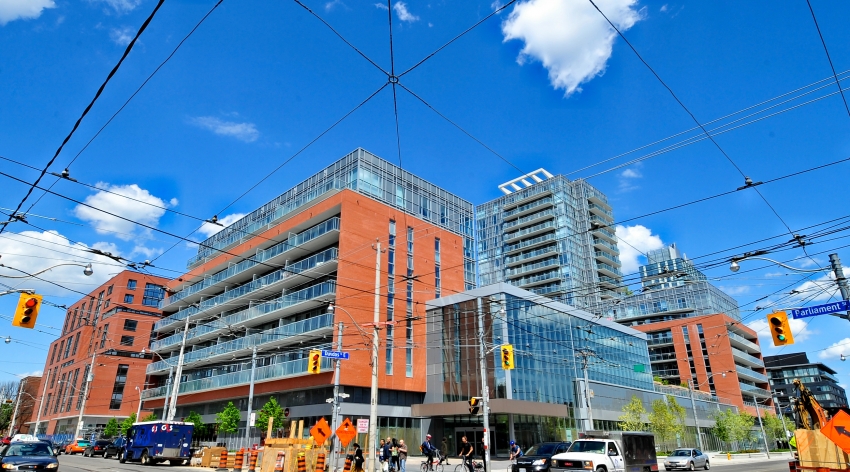 In 1948, as he planned the first Levittown developments in New York, which would provide homes to thousands of returning white World War II veterans, real estate developer William Leavitt promised U.S. government officials, who sought to contest the growing global influence of the Soviet Union, that "No man who owns his own house and lot can be a Communist. He has too much to do."