Monday, Dec 17, 2018, 3:33 pm · By Natalie Shure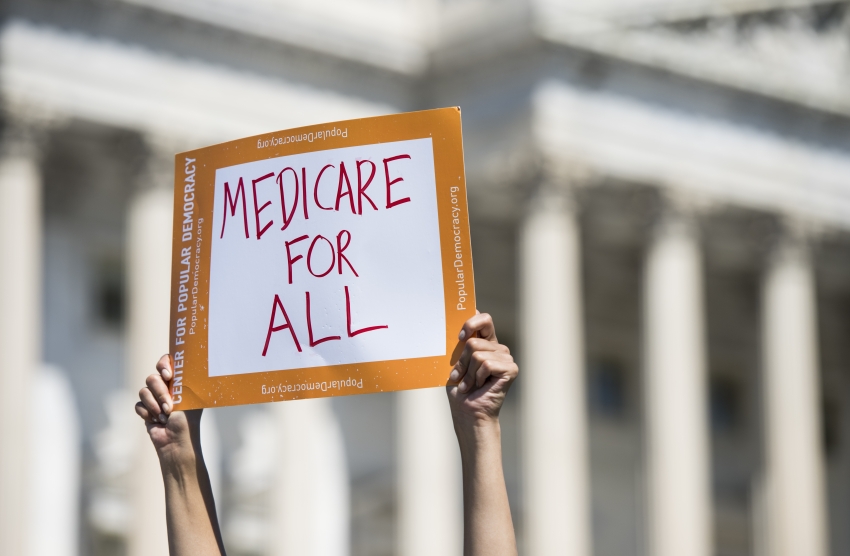 For seven years, healthcare activists in New York have been pushing the New York Health Act, a single-payer bill that would provide statewide universal health coverage. Hopes for the bill's chances were buoyed this year, as a new class of Democrats won election to the state legislature. But now the plan's path forward could be called into question, thanks to opposition from labor unions in the state.
Friday, Dec 14, 2018, 1:40 pm · By Shaun Richman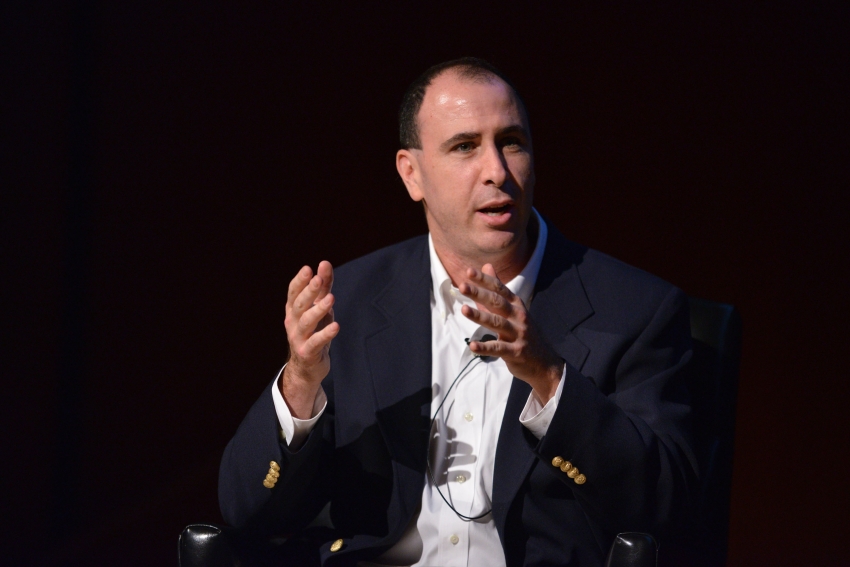 Is there a German word for when a presumptive scab confirms your lowest expectations?
Thursday, Dec 13, 2018, 11:45 am · By Moshe Z. Marvit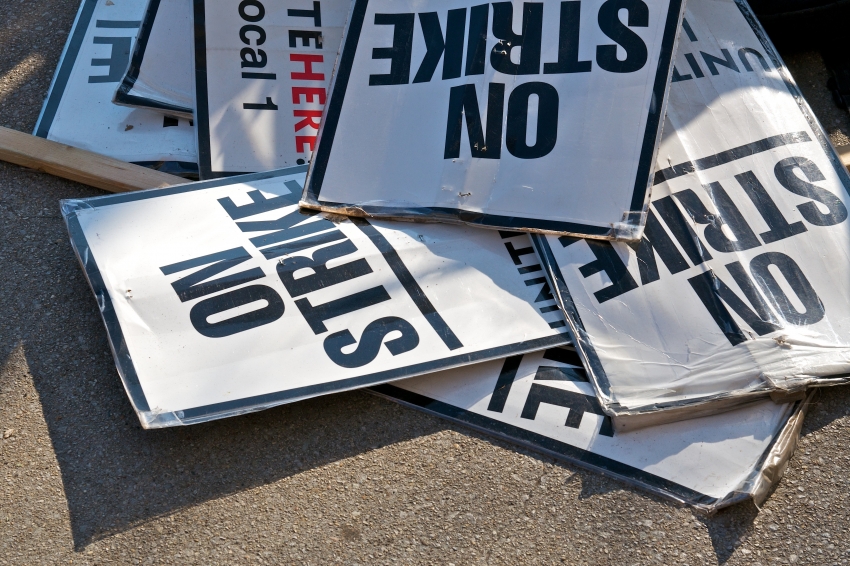 Last week, a case was filed in federal court in Pennsylvania that may mark another major front in the National Right to Work Legal Defense Foundation's (NRTW) war on labor. Though the NRTW has been attacking labor since its official founding in 1955, it has only recently come into its moment, having enormous success with the courts. Since 2012, the NRTW has brought four cases to the U.S. Supreme Court, including the major Janus case, which overturned a 41-year-old precedent by pushing all public-sector workers into "right to work." This legal framework permits workers to not pay any dues to the unions that represent them, and "right to work" laws have become one of the Right's favorite weapons to defund and sow discord among labor. In its newest effort, the NRTW is attempting to overturn a body of labor law, in place for decades, that encourages employers to bargain in good faith after settling an unfair labor practice charge.
Wednesday, Dec 12, 2018, 6:20 pm · By Jeremy Brecher and Joe Uehlein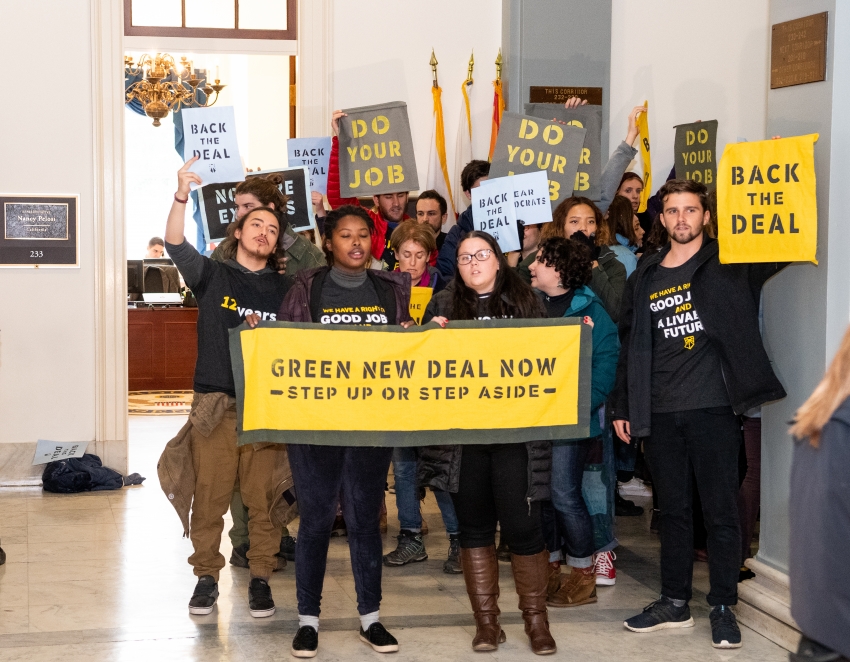 Workers have gotten a raw deal. Employers and their Republican allies are trying to eliminate workers' rights both in the workplace and at the ballot box. But even when Democrats controlled the presidency and both houses of Congress, they did little to protect, let alone expand, the rights of working people. Workers need a new deal.
Monday, Dec 10, 2018, 1:29 pm · By Michael Arria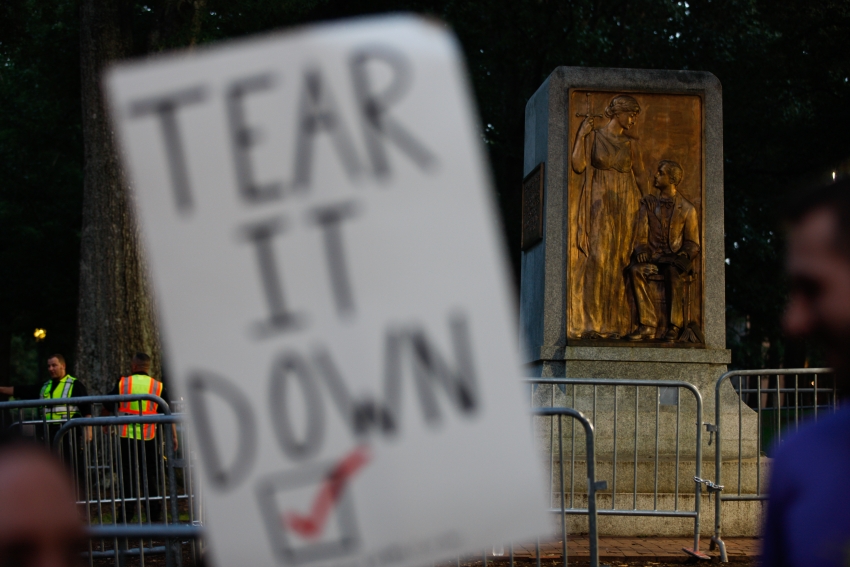 Almost 80 teaching assistants are on a grade strike at the University of North Carolina at Chapel Hill (UNC), refusing to distribute their students' final marks until the school abandons a proposed plan to construct a building to house an infamous Confederate monument. The strike is the columination of a year of protests against the racist symbol.
Monday, Dec 10, 2018, 1:00 pm · By Jane McAlevey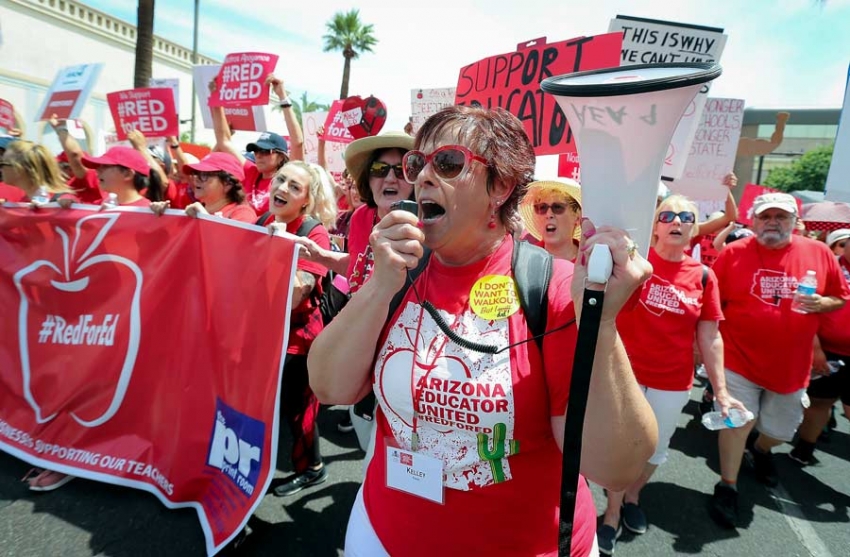 Over the past decade in particular, right-wing forces have doubled down on their multifaceted effort to rig the rules of governmental elections. Examples include unlimited and unaccountable spending by the employer class, restrictions on who is eligible to be on the voter list itself, and gerrymandering galore.
Many of these tactics will feel familiar to workers, whose power has been undermined for decades by bosses manipulating the system. Employers routinely "gerrymander" workplaces before union elections, removing pro-union workers from the eligible voter pool with gimmicks that include drastically reducing their hours or alleging they have newfound management duties.
Thursday, Dec 6, 2018, 2:11 pm · By Bryce Covert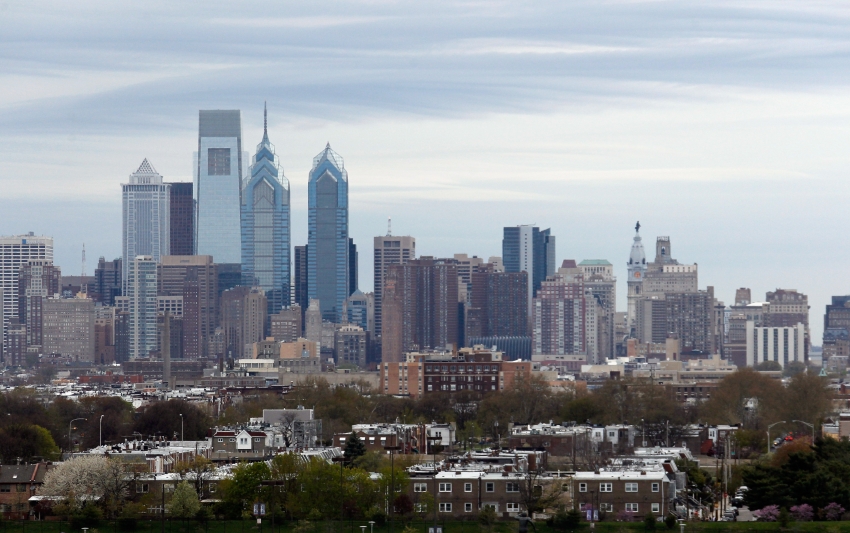 Philadelphia, the poorest big city in the country, just enacted the most sweeping bill yet to give low-wage workers some control over their schedules.
The city's new law, which passed the city council on Thursday, will require businesses with more than 250 employees and more than 30 locations worldwide to provide employees their schedules at least 10 days in advance. If any changes are made to their schedules after that, employers will owe employees more money. Employers will also be required to offer more hours as they become available to existing employees who want them rather than hiring new people, and they'll be banned from retaliating against those who either request or decline more hours.
Wednesday, Dec 5, 2018, 5:17 pm · By Harry Blain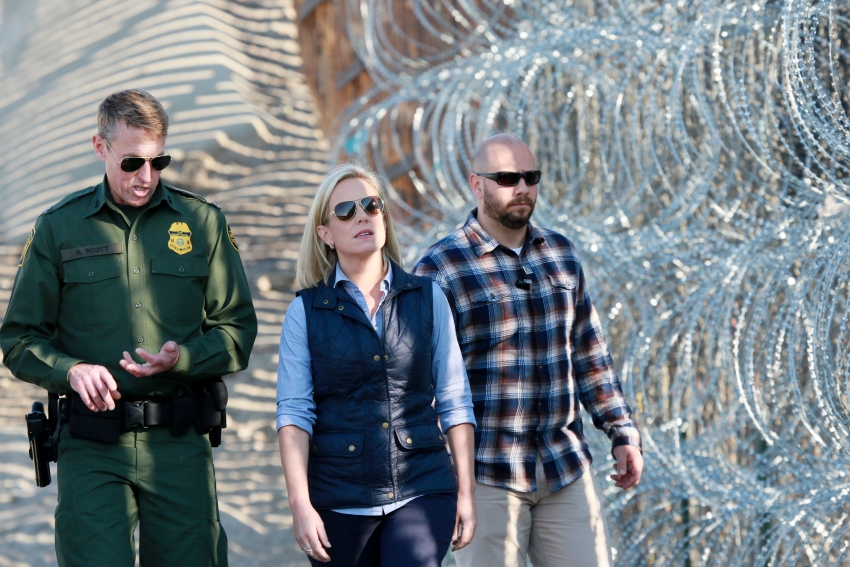 The Republican pre-election strategy of exploiting "the caravan" was irredeemably ugly.
Wednesday, Dec 5, 2018, 2:12 pm · By Rachel Johnson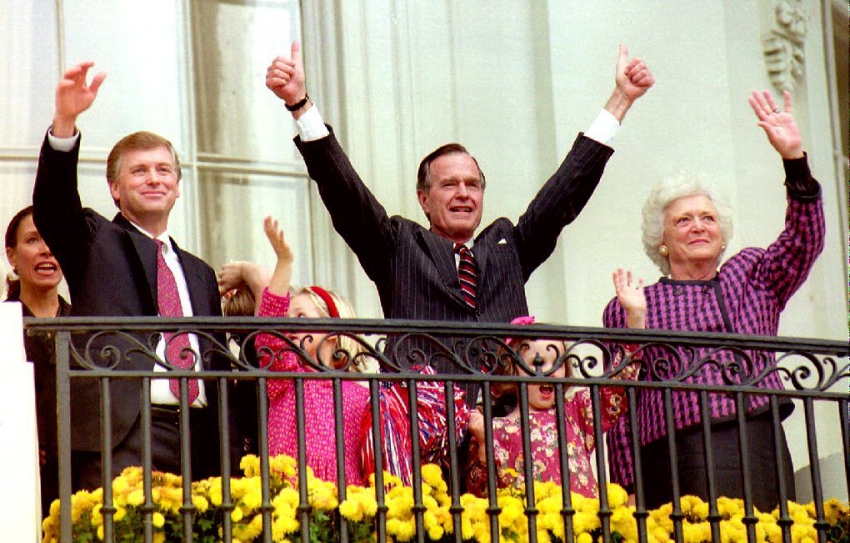 In 1992, media reports claimed that then-president George H.W. Bush was "amazed" at the sight of a grocery store scanner. While the claim has since been debunked, the encounter says a lot about his presidency.
Bush Sr., who died last week at the age of 94, appeared suspiciously wide-eyed about grocery scanner technology during a photo-op at a grocer convention. The episode was used as evidence during Bush's re-election bid that he hadn't been grocery shopping since the 1970s when scanners were first introduced.
Tuesday, Dec 4, 2018, 3:16 pm · By Rebecca Burns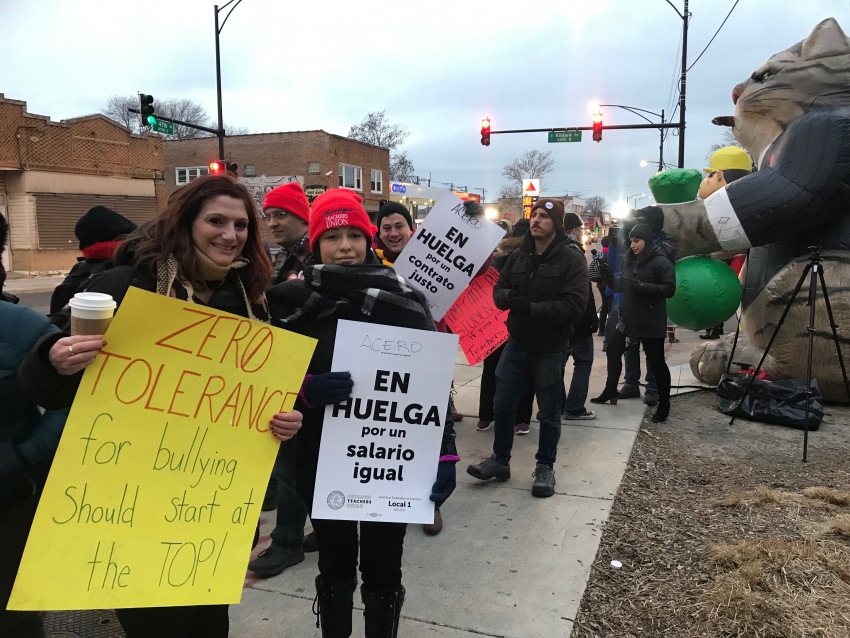 After a grueling day of bargaining on Monday, teachers at Chicago's Acero charter schools announced shortly after midnight that they were going out on the nation's first-ever charter strike.