Thursday, Jan 18, 2018, 5:40 pm · By Barry Eidlin and Micah Uetricht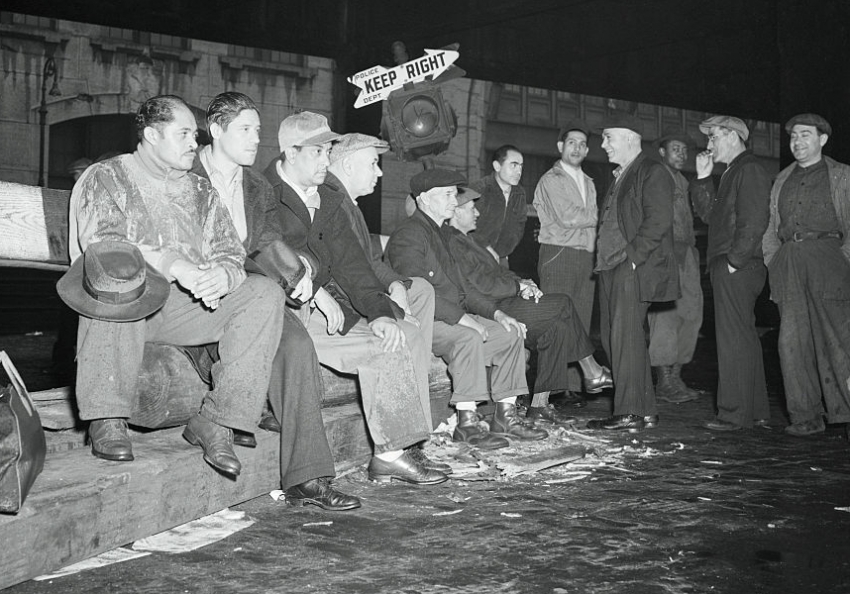 This aritcle was first published in New Labor Forum.
Most Americans believe in the idea of democracy, however frustrated they may be by the gap between the promise and reality. Some would argue that the current US regime is closer to an oligarchy or plutocracy than a democracy, but all save for a small fringe would agree that the United States should be a democracy — that "the people" should rule. Likewise, most Americans have a strong sense of having certain democratic rights — freedom of speech, freedom of assembly, due process under the law, and freedom from unlawful search and seizure. While the ability to exercise these rights remains far too dependent on skin color, zip code, and bank account, the widespread sense of moral outrage when these rights are violated shows the extent to which people believe in them.
Thursday, Jan 18, 2018, 2:21 pm · By Kari Lydersen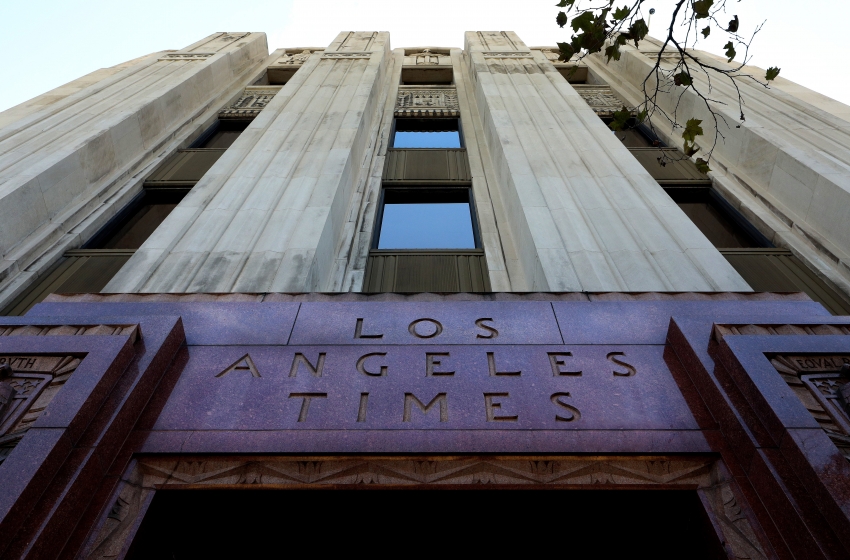 Emily Alpert Reyes and Carolina Miranda are among the Los Angeles Times newsroom staff anxiously awaiting January 19, when they will find out whether the year-long campaign to organize their workplace has been a success.
Staff voted January 4 on whether to join the NewsGuild-Communications Workers of America, and Miranda and Alpert Reyes—along with many News Guild organizers—believe that a majority of eligible employees voted for the union. An official count will occur after the January 18 deadline for mail-in ballots from employees in remote bureaus.
Thursday, Jan 18, 2018, 11:56 am · By Michael Arria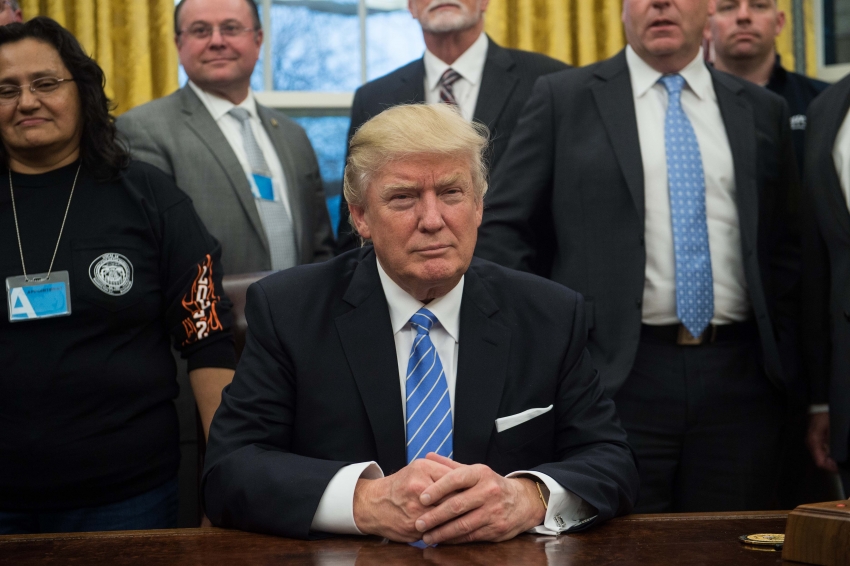 On January 5, the Department of Labor (DOL) quietly took a step to bolster the legal power of bosses over their workers by reissuing 17 previously withdrawn opinion letters. Developed at the end of George W. Bush's final term, the letters had been withdrawn by the Obama administration, which discontinued the practice of issuing opinion letters altogether.
Thursday, Jan 18, 2018, 11:54 am · By Meaghan LaSala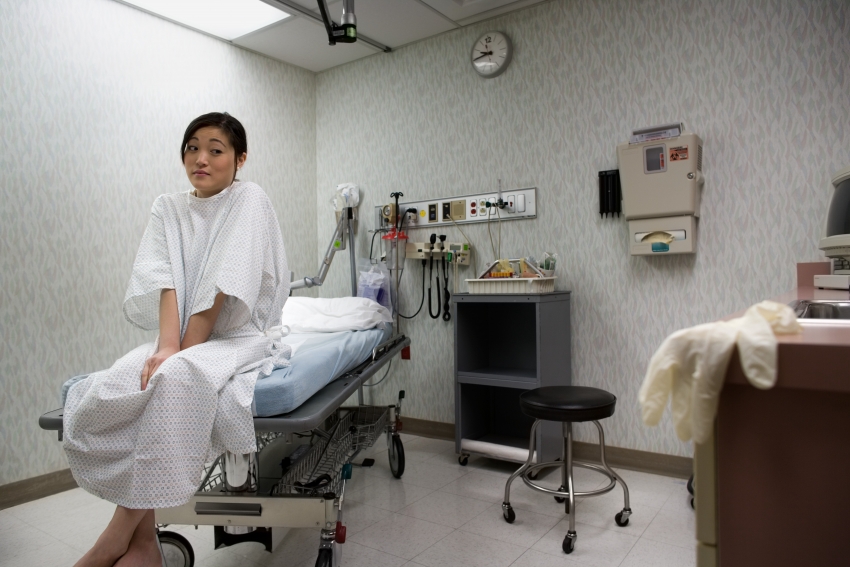 Less than a month after the GOP passed its $1.5 trillion tax bill that will disproportionately benefit corporations and the super rich, the Trump administration opened the door to a policy that could gut Medicaid. New guidelines issued on January 11 will allow states to require recipients to work in order to receive healthcare benefits through the program. ​
Wednesday, Jan 17, 2018, 10:45 am · By Julianne Tveten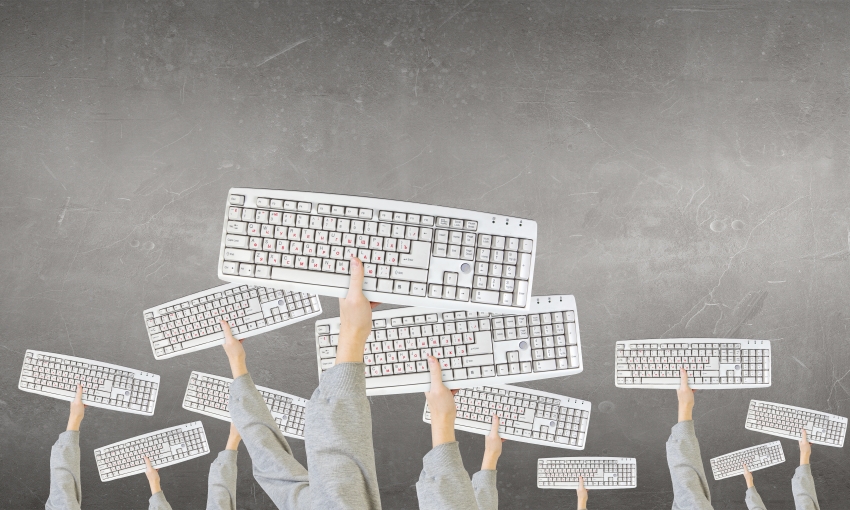 In just a handful of years, the tide of blue-collar organizing has risen in Silicon Valley. Security officers and shuttle drivers across tech firms, workers at Tesla's Fremont manufacturing plant and cafeteria workers at Facebook and Yahoo, have united in pursuit of more equitable working conditions.
Tuesday, Jan 16, 2018, 9:44 am · By Shaun Richman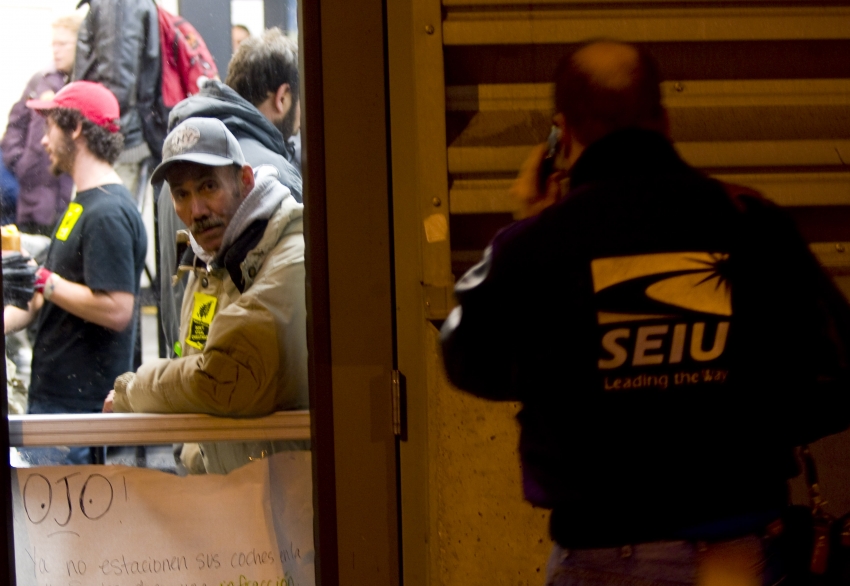 A Republican party that survives through voter suppression may be replicating its model in the workplace. In December, the National Labor Relations Board (NLRB) invited public commentary on a possible revocation of a rule that makes employers provide union organizers with contact information for workers in advance of a representation election.
Thursday, Jan 11, 2018, 6:29 pm · By Ryan Harvey
When a photograph of bundled-up students in a frigid Baltimore classroom recently spread on social media—with temperatures in schools as low as the mid-30s—the city became a focal point of public attention. But two organizations of Baltimore teachers say such situations, far from isolated, are the latest examples of why educators are pushing to radically democratize the city's school system
Thursday, Jan 11, 2018, 3:59 pm · By Bryce Covert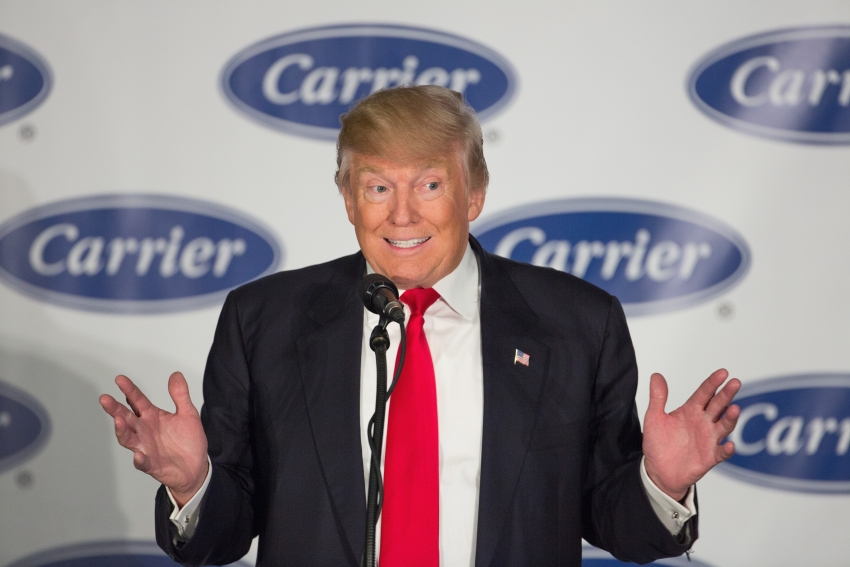 Even before he officially took office, President-elect Donald Trump flew to Indianapolis in December of 2016 to trumpet a deal he had reached with air conditioning and heating furnace manufacturer Carrier. In return for Trump's pledge to reduce the corporate tax rate and reduce regulations, as well as $7 million in economic incentives, the company agreed to keep some jobs in the state rather than move them to a plant in Mexico as it had planned.
Wednesday, Jan 10, 2018, 12:51 pm · By Tanner Howard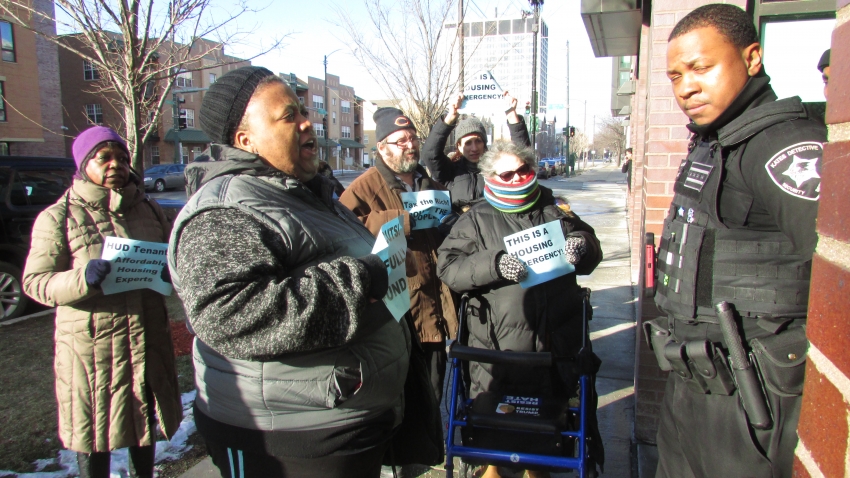 Frustrated by government inaction in addressing the nation's growing housing crisis, protestors interrupted Secretary of Housing and Urban Development (HUD) Ben Carson's visit to the department's Chicago offices on Monday. One protestor, Debra Miller, interrupted Carson's speech during a morning meeting, shouting at the secretary: "You're taking homes from people like me!"
Tuesday, Jan 9, 2018, 12:15 pm · By Michael Arria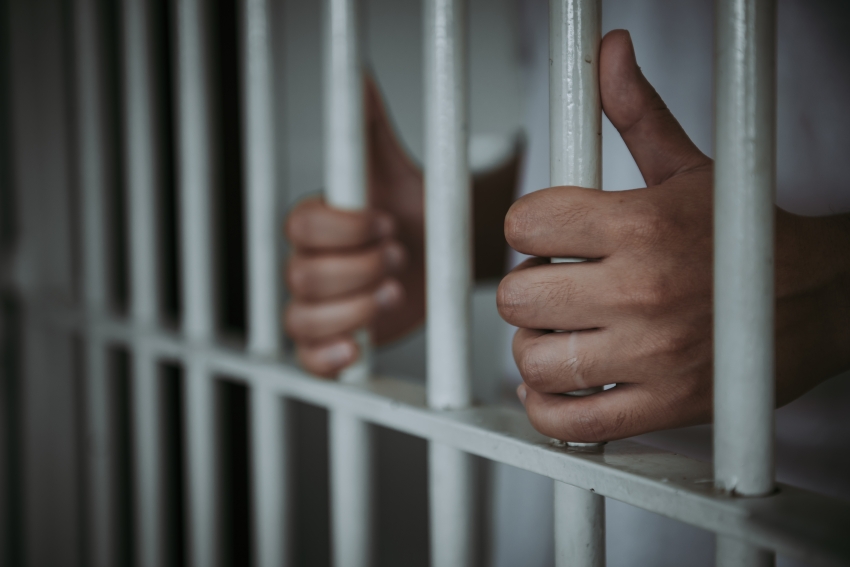 People incarcerated throughout the state of Florida are planning a January 15 work stoppage to protest their conditions, and they say they are prepared to continue the protest for more than a month.