Wednesday, Aug 20, 2014, 4:41 pm · By Moshe Z. Marvit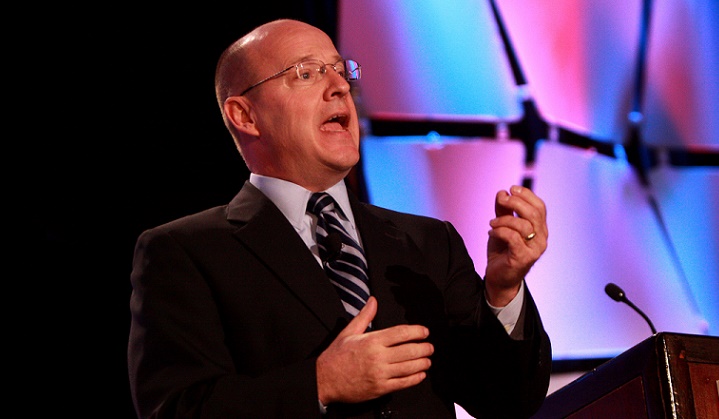 On the heels of its recent Supreme Court victory in Harris v. Quinn, the National Right to Work Committee and Legal Defense Foundation (NRTW) has initiated a bold new attack on unions.
In a recent fundraising appeal sent on August 10, the president of both organizations wrote that Harris "was just the beginning," and that fair share provisions (or, as he called them, "forced dues") were only "part of the problem." Now, having succeeded in imposing a right-to-work model for home healthcare workers across the country, NRTW is gunning after a much greater and unexpected target: exclusive representation.
One of the bedrock principles of American labor law is exclusive representation, whereby a union represents all the workers in a bargaining unit after it shows majority support by the workers. In a new case filed on behalf of a few Minnesota home care workers, Bierman v. Dayton, NRTW is now arguing that a union elected by the majority of workers should not be permitted to represent anyone that does not choose to join.
Wednesday, Aug 20, 2014, 4:38 pm · By Helen Zelon
High-quality teachers are integral to academic achievement, experts agree, from Finland and Singapore to East New York and Morrisania. Cultivating excellent teachers and retaining them in the profession are paramount goals, shared by a bevy of bedfellows usually at odds in the education-reform debate, from teachers unions to charter-school champions like the Gates, Walton and Broad foundations.
But according to data from the New York State Department of Education, charter schools in New York City lose far more teachers every year than their traditional school counterparts. In some schools, more than half of faculty "turn over" from one school year to the next, according to NYSED school report cards.
Charter advocates at the New York City Charter School Center and at Success Academies, the city's largest charter network, say that at least some of the turnover is due to movement within school networks—teachers moving up the leadership ladder, for example, or to seed the faculty of new schools, which have opened at a rapid clip in recent years.
Wednesday, Aug 20, 2014, 9:00 am · By Julia Wong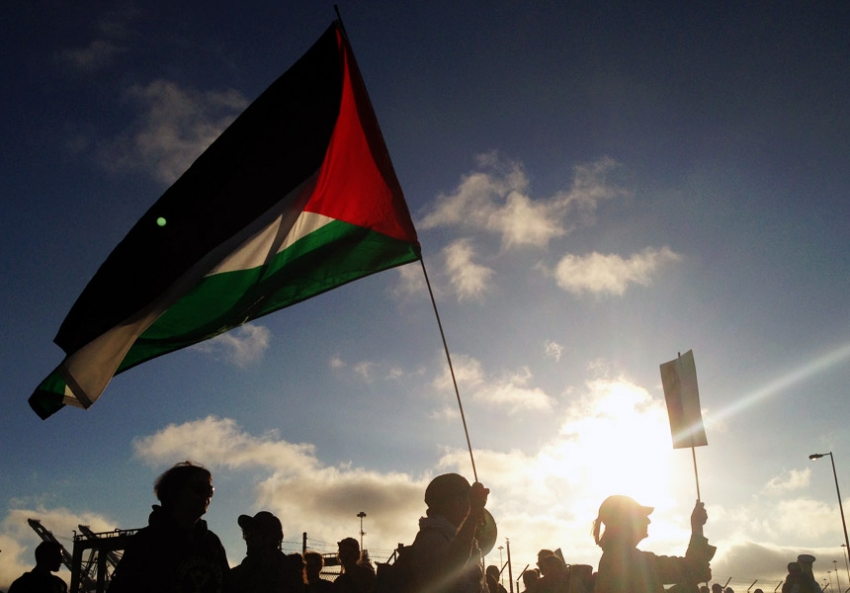 In response to the recent war between Israel and Gaza, the Palestine General Federation of Trade Unions has issued a call urging American labor unions "to condemn the Israeli aggression and to boycott Israel through various means." In the Bay Area, that condemnation has emerged in the form of "Block the Boat," a campaign to stop the unloading of an Israeli-owned Zim Integrated Shipping Services vessel in the Port of Oakland.
This weekend, thousands of protesters massed in Oakland to prevent members of the International Longshore and Warehouse Union (ILWU) Local 10 from emptying the ship, effectively uniting the community in support of the international Boycott, Divest from, and Sanction Israel campaign, known as BDS. As of Monday evening, the boat had still not managed to successfully deposit its cargo.
On Saturday afternoon, more than 1,000 protesters gathered at the West Oakland Bay Area Rapid Transit (BART) station before marching about 1.5 miles to the Port of Oakland, where they planned to erect a picket line. Midway through the journey, however, organizers announced that they had received word the ship would not dock for the rest of the day.
"On August 16, 2014," Sameh Ayesh of the San Francisco-headquartered Arab Youth Association (AYO) cried over a loudspeaker, "we have stopped the ZIM Line from docking in the United States."
Tuesday, Aug 19, 2014, 9:00 am · By Kari Lydersen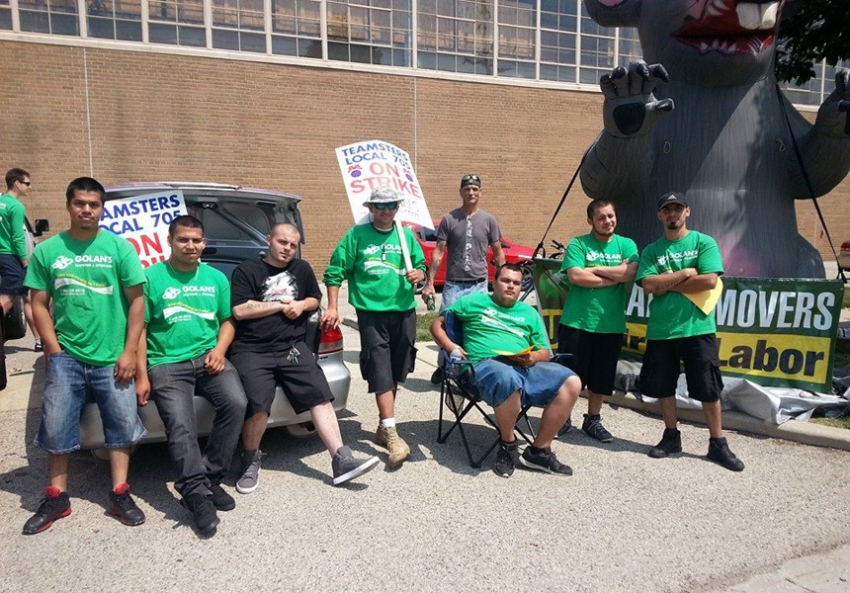 Every morning, workers at Golan's Moving & Storage in the Chicago suburb of Skokie are ordered to arrive at work by 6 a.m. to prepare trucks for the day. If they are late, they can be suspended for several days or otherwise disciplined. Yet they typically don't even start getting paid until about 8 a.m.—when they board a truck bound for their assignment.
This situation is among the many injustices that spurred Golan's workers to organize with the faith-based workers rights group Arise Chicago last year before unionizing with Teamsters Local 705. Since December 2013, the first contract negotiations have dragged on, with management canceling planned sessions 12 times in six months, according to the Teamsters.
So on July 28, about four-fifths of Golan's workers walked out on strike. Negotiations are theoretically continuing, but Teamsters Local 705 business agent Richard De Vries says that the company officials walked out of their most recent session, on August 14, after just 41 minutes.
Monday, Aug 18, 2014, 1:44 pm · By Bruce Vail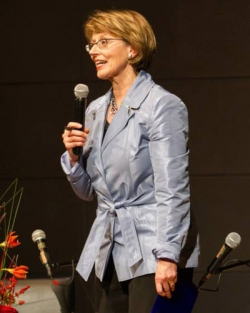 As a daily radio show host and Baltimore Sun columnist, it's Dan Rodricks' job to have an opinion on almost every subject that's in the news. But thus far, he has been silent on one of the hottest issues in his own workplace—a union drive at Baltimore's public radio station WYPR.
That's a reflection of the organizing strategy of the Screen Actors Guild-American Federation of Television and Radio Artists (SAG-AFTRA), the union attempting to organize 20 to 30 hosts, reporters, producers, analysts and new media professionals at the station. Though an election was held among the workers on July 30, with votes tallied a week later, there has been little news coverage anywhere in the regional media market.
On June 3, SAG-AFTRA presented WYPR with a request for voluntary recognition of the union. In the 12 weeks since, inquiries from In These Times to SAG-AFTRA's Los Angeles headquarters as to the specifics of the workers' demands or the circumstances of the drive have been repeatedly brushed off. Last week, a SAG-AFTRA spokesperson responded with an abbreviated statement:
While an election was held on July 30 and the votes counted on August 5, this matter is still open due to objections filed by both sides. Until this matter is completed, we are not making any comments.
Monday, Aug 18, 2014, 10:17 am · By H Kapp-Klote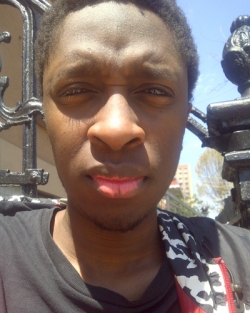 For three years in the early 1970s, journalist Studs Terkel gathered stories from a variety of American workers. He then compiled them into Working, an oral-history collection that went on to become a classic. Four decades after its publication, Working is more relevant than ever. Terkel, who regularly contributed to In These Times, once wrote, "I know the good fight—the fight for democracy, for civil rights, for the rights of workers—has a future, for these values will live on in the pages of In These Times." In honor of that sentiment and of Working's 40th anniversary, ITT writers have invited a broad range of American workers to describe what they do, in their own words. More "Working at 40" stories can be found here.
Involuntary unemployment has become a fact of life for millions of Americans. In 1974, 6.5 percent of unemployed people had been without work for more than 27 weeks; today, that statistic has skyrocketed to 31.1 percent. Perhaps it isn't surprising, then, that there is no interview with an involuntarily unemployed person in Working, though Terkel did speak to Barbara Terwilliger for the collection under her role of an "idle" American. "I have come to some conclusions after being free economically from the necessity of work," she told Terkel. "To be occupied is essential … but so much of what we call work is dehumanizing and brutalizing."
Even as the economy recovers from the Great Recession, unemployment among youth remains staggeringly high, with 5.8 million young people neither working nor in school. Such a climate of precarity has shaped many young Americans' perspectives on the role of work in their lives and identities. Kamal Joseph, who requested a pseudonym for this story, is one of many young people effectively locked out of the workplace. He, too, faces what Terwilliger called the "dehumanizing" reality of uncertainty and forced compromise.
Friday, Aug 15, 2014, 6:08 pm · By Jeff Abbott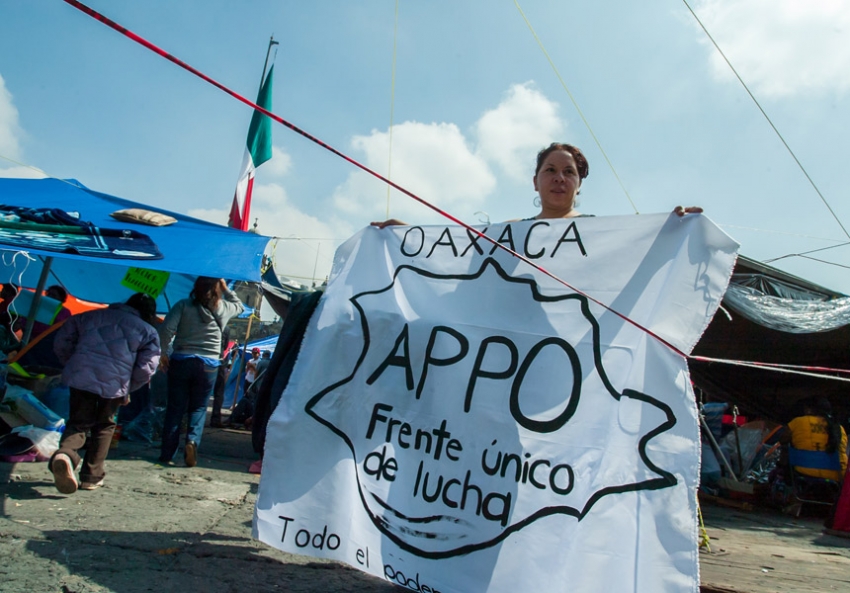 On the morning of July 31, the Oaxaca offices of Mexico's ruling party, the Institutionalized Party of the Revolution (PRI), were in chaos. Activists from Oaxaca's Section 22 of the Mexican Teachers Union stormed the premises, throwing computers and filing cabinets from the second floor to the ground as the public looked on. The teachers then set up camp in Oaxaca's main square, Zocalo, an occupation that has since lasted for weeks.
The action was the latest maneuver from Mexican teachers against the neoliberal education reforms implemented by President Enrique Peña Nieto over the last year. Beginning in early 2013, Peña Nieto began passing sweeping policies that—among other changes—reasserted government control over education, tied instructor pay to student evaluation results, and restricted the bargaining rights of teachers throughout Mexico.
On May 1, in recognition of International Workers' Day, Section 22 teachers led other dissident teachers unions of Mexico on a four-month occupation of the central square of Mexico City. Police evicted the teachers in August 2013; they then moved to the Monument of the Revolution, where a camp still remains. After Congress passed Peña Nieto's laws just a month later, Oaxaca teachers revolted again—and they've kept up the pressure ever since. The attack on PRI's offices is just another incident in the long line of unrest that has come with the party's 2012 return to power.
Wednesday, Aug 13, 2014, 7:37 pm · By Sara Matthiesen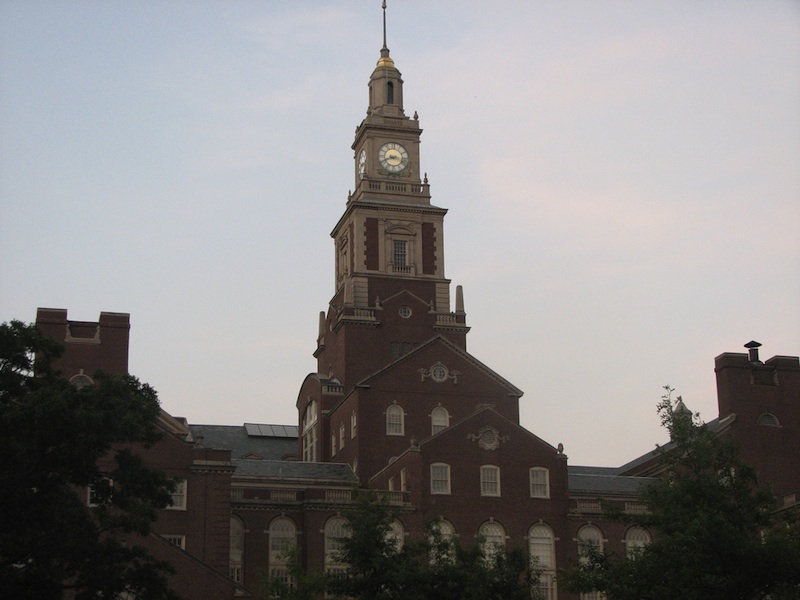 This piece first appeared on Jacobin. It has been reprinted with permission.
I am in a meeting with Brown University's Sexual Assault Advisory Board, a committee of deans and staff charged with reviewing the university's sexual misconduct policies. Lena Sclove's press conference detailing her assault at the hands of another undergraduate student and Brown's failure to deliver her justice had made national headlines just two days earlier. We are there to discuss how sexual misconduct policies can be improved for graduate students.
I explain, as I have countless times over the past two years, that our "professional student" status—in which we are not quite employees and not quite students—makes it especially difficult to address our experiences of sexual violence. When I look at one of the administrators, my jaw almost drops midsentence—she is asleep. Before leaving, she confidently states that some of these changes can be implemented because supporting graduate students is a university priority. I nearly burst out laughing.
Recent campus activism, at Brown and across the country, has made one thing clear: it is nearly impossible to get administrations to listen to or address student concerns without turning to the media or appealing to resources outside the university.
Wednesday, Aug 13, 2014, 6:30 pm · By Shane Burley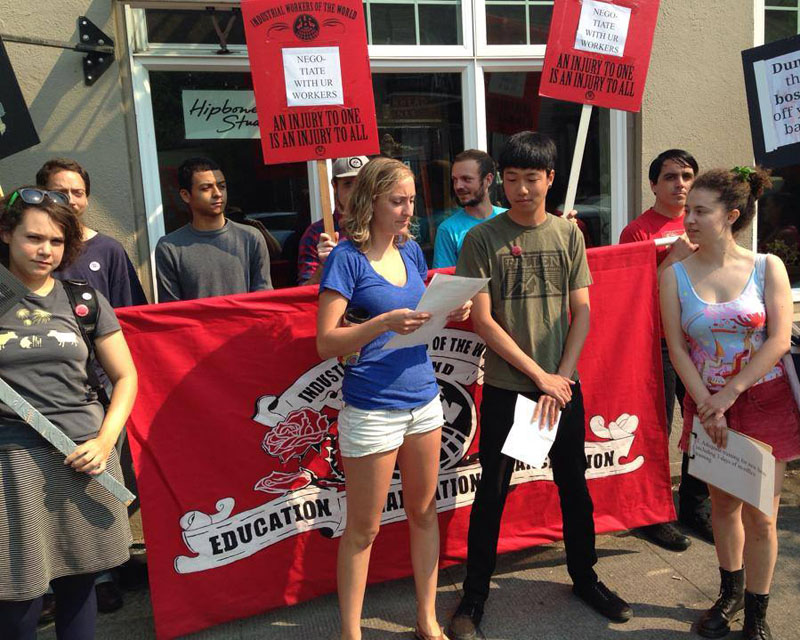 Outside of coffee shops and bookstores, crowded Whole Foods stores and worker-run co-ops nationwide, you're bound to find canvassers asking for donations or signatures in support of a host of causes. They're often young people shaking the can for high-profile nonprofits. But as we get deeper into the post-crash precarious economy, the image of canvassers as idealistic college students making a few extra bucks on summer break quickly disintegrates. People are turning to this occupation as their primary source of income, according to many active campaigners. They are hired by independently contracted companies to canvas for nonprofits. The quotas are demanding, making the work one of the most difficult low-wage jobs to hold on to.
In Portland, Oregon, one union local as formed precisely to take on this precarious world of street canvassing, and they are growing at a pace no one could have predicted.
Last week, the United Campaign Workers union, an affiliate of the Portland Industrial Workers of the World, announced its second organized workplace in its less than two months of existence. (The first was the Campaign for the Restoration and Regulation of Hemp.)
Wednesday, Aug 13, 2014, 2:50 pm · By Bruce Vail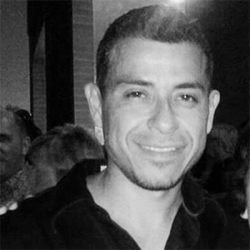 UPDATE: The Transportation Workers Union (TWU) has won an election to represent 828 flight attendants at Virgin America. A representative of the TWU who observed the count at the Washington, D.C. headquarters of the National Mediation Board reports that the final vote was 430 in favor of joining TWU, and 307 opposed. According to a victory statement released by the TWU, the first contract negotiations between management and workers will begin in the fall.
Despite previous setbacks, flight attendants at Virgin America are moving to establish the first labor union at the company.
More than 50 percent of Virgin's estimated 800 attendants have signed authorization cards with the Transport Workers Union (TWU); those cards were submitted last month to the federal government's National Mediation Board, says TWU Vice President Thom McDaniel. McDaniel expects the Mediation Board to establish a mail-in balloting schedule soon, which is expected to culminate in a final vote count in the second half of July.
If successful, TWU will become the first union at the Burlingame, California-based Virgin, which began operation in 2007 with a specific anti-union slant. The company currently employs about 2,700 pilots, flight attendants and other staff, but none have successfully organized; TWU is the first union to try to do so. Even so, the recent victory of the Air Line Pilots Association in a union election at non-union JetBlue Airways is creating renewed optimism among union organizers in the airline sector, McDaniel says.