Friday, Oct 31, 2014, 11:26 am · By David Bacon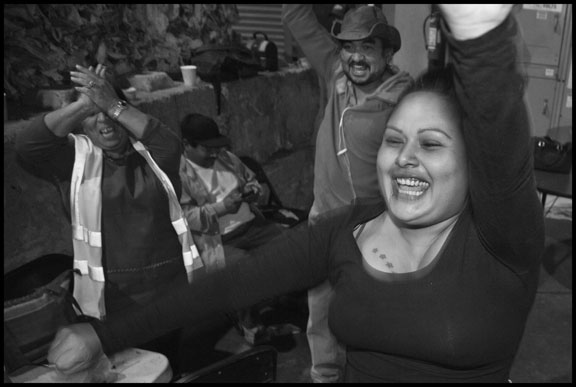 SAN LEANDRO, CA—Within days of each other last week, two groups of Northern California recycling workers declared they'd had enough of what they see as regimes of indignity and discrimination. One group voted to unionize, and another, already union members, walked out on strike—and may have forced their company to end its long-term relationship with a temp agency.
"They think we're insignificant people," declares striker Dinora Jordan. "They don't think we count and don't value our work. But we're the ones who find dead animals on the conveyor belts. All the time we have to watch for hypodermic needles. If they don't learn to respect us now, they never will."
Jordan's employer is Waste Management, Inc. (WMI), a giant corporation that handles garbage and recycling throughout North America. In just the second quarter of 2014 WMI generated $3.56 billion in revenue and $210 million in profit, "an improvement in both our net cash provided by operations and our free cash flow," according to CEO David P. Steiner.
Shareholders received a 35 cent per share quarterly dividend, and the company used $600 million of its cash in a massive share buyback program. Two years ago Steiner himself was given 135,509 shares (worth $6.5 million) in a performance bonus, to add to the pile he already owns.
But at its San Leandro, California, facility, WMI had been unwilling to settle a new contract with Jordan's union, Local 6 of the International Longshore and Warehouse Union, for three years.
Friday, Oct 31, 2014, 7:00 am · By Sarah Lahm
New campaign finance reports filed in Minnesota show that the 2014 Minneapolis school board election is being buoyed by a tremendous amount of outside money, including a $100,000 contribution from former New York City mayor Michael Bloomberg.
Thursday, Oct 30, 2014, 2:51 pm · By Alex Lubben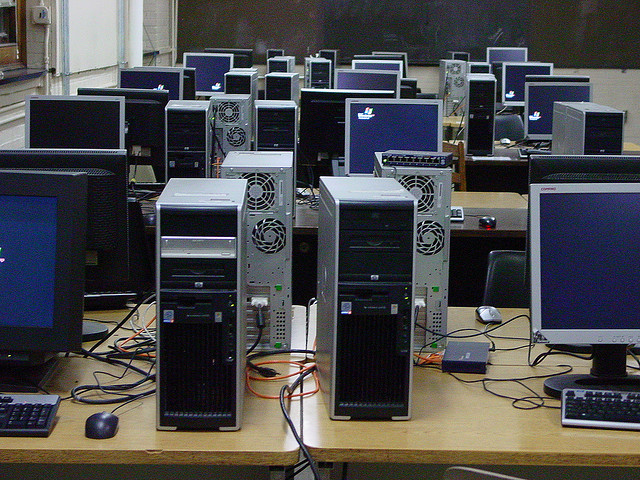 "This is worse than anything I ever saw in any of those Los Angeles sweatshops," said Michael Eastwood, a Los Angeles Department of Labor assistant district director, reflecting on a Silicon Valley firm's failure to pay minimum wage to eight Indian employees.
The workers, who were flown in from the company's Bangalore offices, worked up to 122 hours a week helping Electronics for Imaging, Inc. (EFI) move its headquarters from Foster City to Fremont, CA. They were granted no overtime for their work, and were paid the equivalent of $1.21 an hour—well below California's $8 per hour minimum wage. While working in the U.S., they continued to be paid in rupees.
Thursday, Oct 30, 2014, 12:59 pm · By Janet Allon, AlterNet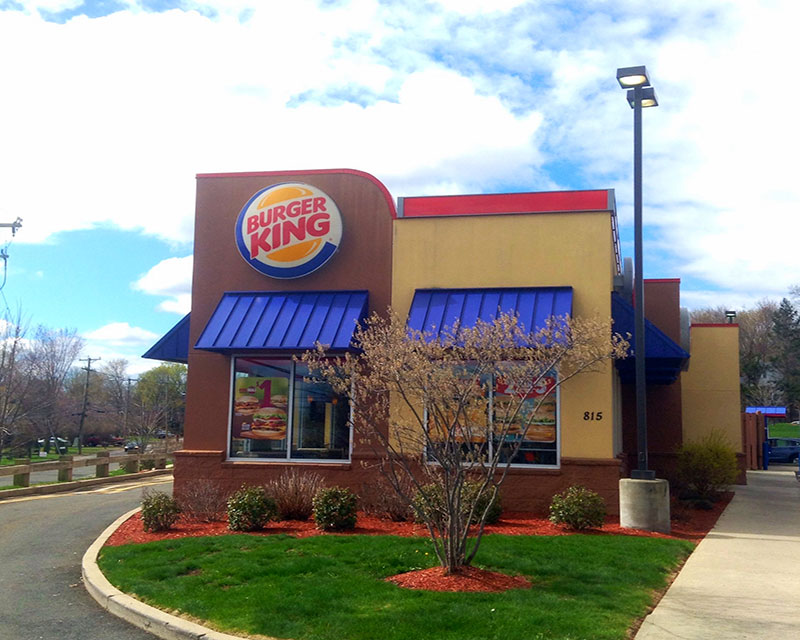 Imagine a world where fast food workers can pay their rent and utility bills, plus buy their children food and clothes. Well, you don't have to imagine it because such a place exists. It's called Denmark.
A New York Times article on Tuesday chronicled the life of a Danish fast food worker named Hampus Elofsson, who works 40 hours a week at a Burger King in Copenhagen, and makes enough not only to pay his bills, but to save some money and enjoy a night out with friends. His wage: $20 per hour. Yep, you read that right. The base wage in Denmark is close to two and a half times what American fast food workers make.
Elofsson's pay is the kind of wage that Anthony Moore, a shift manager in Tampa, Florida, can only dream about. He earns $9 an hour for his low-level management job, or about $300 per week, and like half of America's fast food workers, he relies on some form of public assistance to make up the difference between that wage and barely eking out a living.
Thursday, Oct 30, 2014, 11:51 am · By Rachel Luban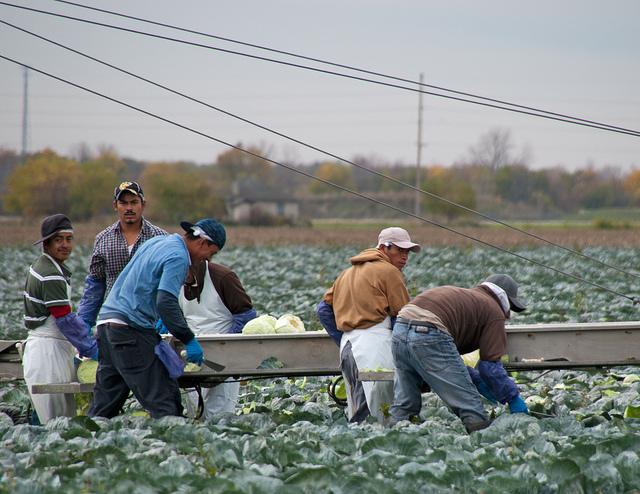 In 2007, Adarely Ponce Hernández saw an announcement in her hometown of Chapulhuacán, Mexico, for jobs picking apples in the United States. Not only were the wages far higher than what she could make in Chapulhuacán, but the work was completely legal, secured through a U.S. temporary visa program known as H-2. She and her sister went straight to the recruiter who placed the announcement and paid 2,000 pesos apiece—about $180 at the time—to reserve their spots.
But the recruiter kept pushing back the date of their interview for the visa: "Next month, next month." He started demanding more payments. Hernández and her sister reluctantly obliged with another 1,500 pesos each. Then the recruiter disappeared, taking their money and the promise of jobs with him.
Wednesday, Oct 29, 2014, 11:30 am · By Roger Bybee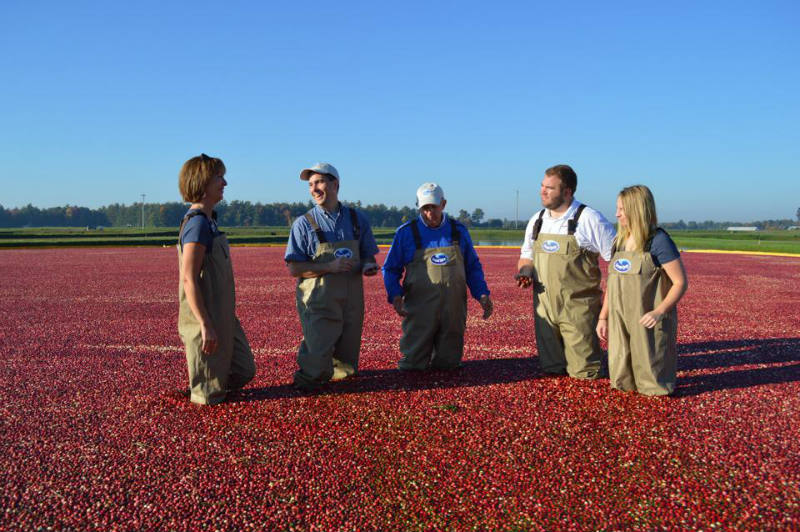 With under two weeks to election day in Wisconsin's gubernatorial race, Gov. Scott Walker finds himself in a startling dead heat with Democratic candidate Mary Burke, business executive and former state Commerce secretary.
Walker's response in the home stretch appears to be to a "divide and conquer" strategy, as he once described it to a billionaire donor in early 2011 just before destroying union representation rights for almost all public employees. The Republican governor has sought to divert attention from his failure to meet a central 2010 campaign pledge of producing 250,000 jobs by 2014.
Tuesday, Oct 28, 2014, 3:11 pm · By Yana Kunichoff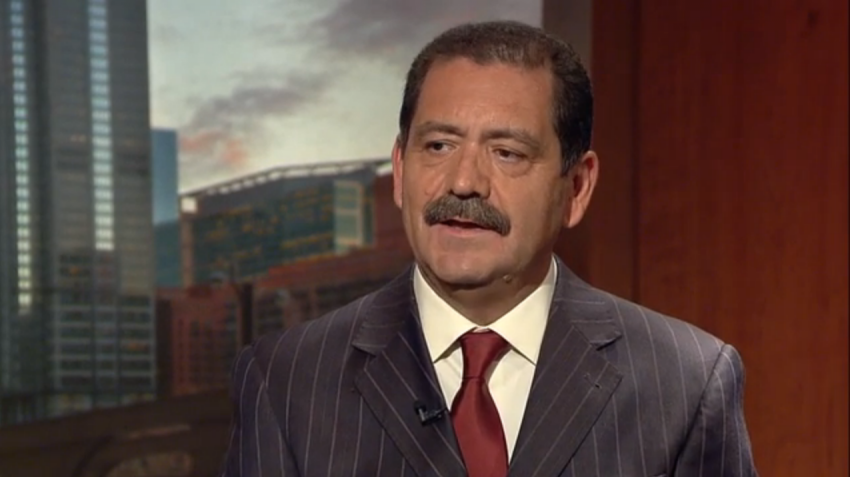 Chicago's progressives may still be reeling from Karen Lewis's withdrawal from the city's mayoral race, but a new progressive candidate may help ease their pain—and perhaps push Mayor Rahm Emanuel into a run-off.
Jesus "Chuy" Garcia told the Chicago Sun-Times on Monday that he plans to run for mayor. Garcia, who is currently Cook County Commissioner of the 7th district, has been in local government for the past 28 years. For most of that time, he's positioned himself as a progressive—first while alderman as a key supporter of Harold Washington, the city's first black mayor; then as the first Mexican-American elected to the Illinois State Senate.
Garcia has also paid a price for his progressive politics: After winning his State Senate seat, Garcia was later unseated by a candidate buoyed by the Hispanic Democratic Organization, the Latino arm of then-Mayor Daley's patronage machine that later folded after multiple scandals.
Tuesday, Oct 28, 2014, 1:10 pm · By Kevin Solari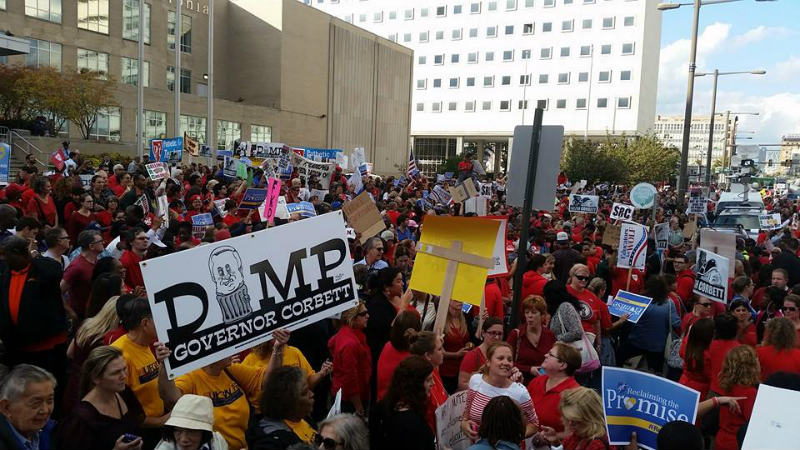 The Philadelphia Court of Common Pleas has issued an injunction against the city's School Reform Commission (SRC) to temporarily prevent it from altering the health benefits of teachers. This prevents SRC from implementing changes it had proposed on October 6, when it voted to cancel the contract with the Philadelphia Federation of Teachers (PFT) without public debate or input.
On October 6, the SRC held a public meeting with minimal notice and an agenda only listing "general purposes." The commission then voted unanimously to cancel its contract with the PFT, electing to use their nuclear option at the end of 21 months of negotiating.
Tuesday, Oct 28, 2014, 12:30 pm · By Steve Early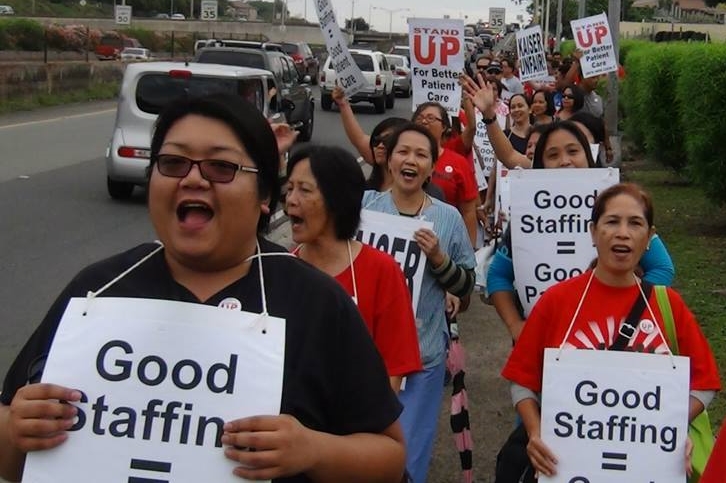 Mary Ann Barnes, the newly arrived president of health care giant Kaiser Permanente in Hawaii, recently informed hospital workers that the world figure she most admires is the late Mother Teresa—because of "her humanity and selflessness."
Pictured wearing a lei around her neck, Barnes explained in the company newsletter that her top management priority "is to make sure that the work environment is as good as it can be … so that everyone can love what they do."
For spreading such good island vibes, Barnes earns nearly $1 million a year. Like other top Kaiser executives on the mainland, she's eligible for multiple pension plans.
On September 24, several hundred members of Unite Here Local 5, including those who work at Kaiser clinics and hospitals, tried to meet with Barnes about their pensions, arriving on three buses from a union convention site in downtown Honolulu and spilling out in the parking lot just below Barnes' window.
Wearing red union t-shirts, the protestors began chanting: "I don't know but I've been told, Kaiser's got a pot of gold. And if they don't give it up soon, we'll be marching here 'til June!"
A smaller rank-and-file delegation went inside to ask Barnes why Kaiser is trying to curtail group pension coverage if it wants to improve the "work environment" for 2,000 Local 5 members?
Having helped generate more than $4.8 billion in profits for Kaiser in the last 18 months, these Hawaiian health care workers want a new contract that doesn't force new hires into riskier, cheaper 401(k) retirement accounts. Unfortunately, Barnes was tied up in a meeting elsewhere—and thus no more responsive than other Kaiser officials during 2 and ½ years of stalled negotiations. Last January, management presented Local 5 negotiators with a settlement offer they claimed was Kaiser's "last, best and final."
Tuesday, Oct 28, 2014, 6:00 am · By Amanda Armstrong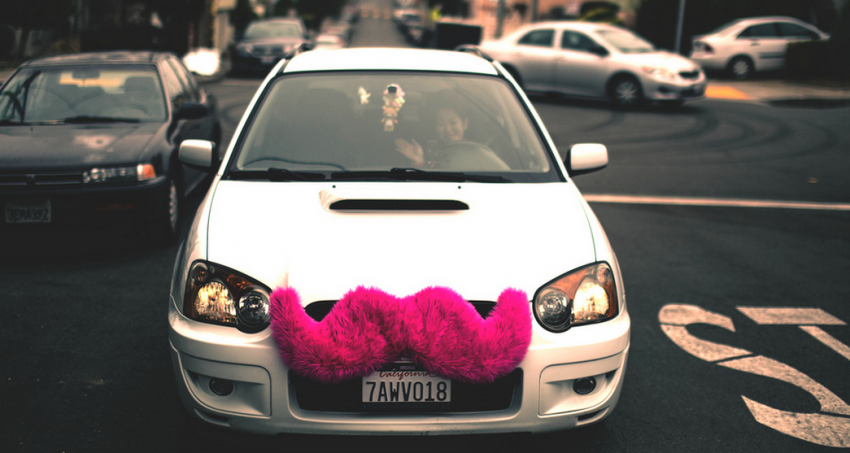 This summer, the California legislature passed two bills designed to protect workers and consumers caught up in the growing temp and "sharing" economies. While improvements upon the status quo, these legislative reforms, recently signed into law by Governor Brown, exclude some of the most vulnerable workers from the protections they provide.
Most significantly, the bills do not establish protections for those working in the sharing economy, including those driving for Uber and Lyft. The state continues to classify these workers as "independent contractors," thus denying them workers' compensation benefits and other labor rights. In excluding this ever-growing class of workers from basic protections, the state is allowing a new sector of the economy to be built on laissez faire labor regimes comparable to those that existed before the passage of workers' compensation legislation in the early twentieth century, with potentially dire consequences for those whose labor makes the "sharing economy" run.