Wednesday, Sep 30, 2015, 11:26 am · By Fred Klonsky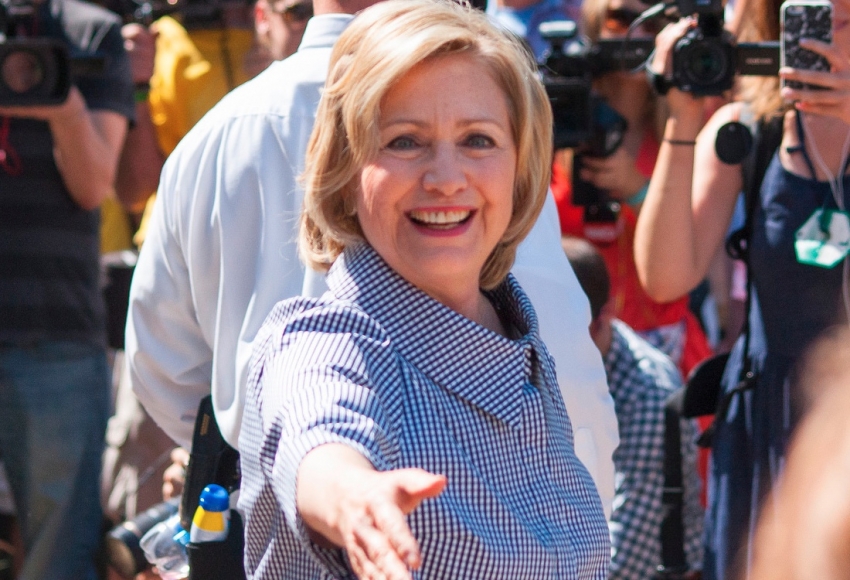 With just a few days before the a meeting of the National Education Association's (NEA) board of directors in Washington DC, what seemed like a sure thing several weeks ago now seems a little less certain.
The plan was for the leaders of the largest teachers union in the country to vote for an early endorsement of Hillary Clinton for the Democratic Party nomination. With the backing of NEA President Lily Eskelsen Garcia, the endorsement should have been a breeze.
Monday, Sep 28, 2015, 4:34 pm · By Alexandra Bradbury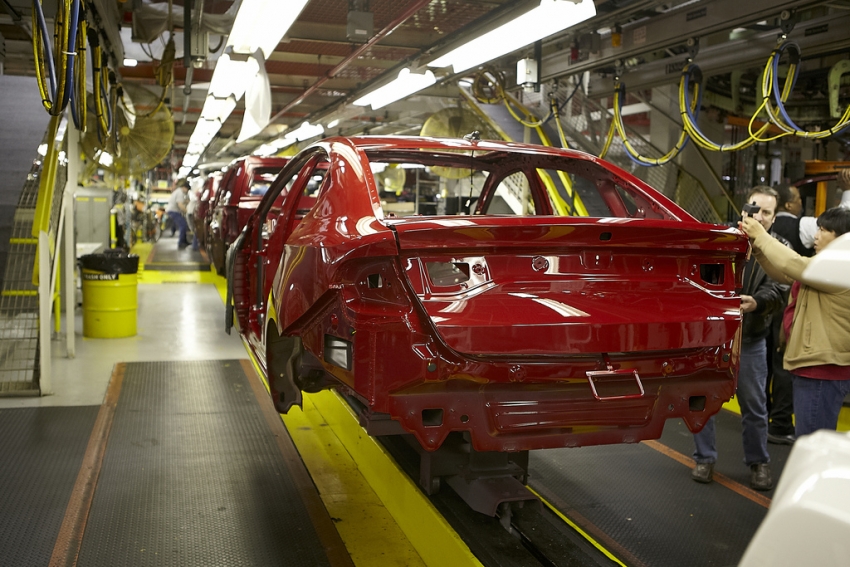 In local after local, auto workers are voting down their union's national deal with Chrysler, aiming to force their bargainers back to the table to do better.
The four-year pact announced September 15 would include raises and bonuses but maintain the two-tier system, trap people in Tier 2 who had expected to move up, and create even more tiers.
"I feel like the people who hire in at the lower wage deserve the chance to get to where I'm at, to be able to live in a comfortable manner," said Nancy Collins, a team leader at Kokomo Transmission in Indiana.
Friday, Sep 25, 2015, 5:10 pm · By Bruce Vail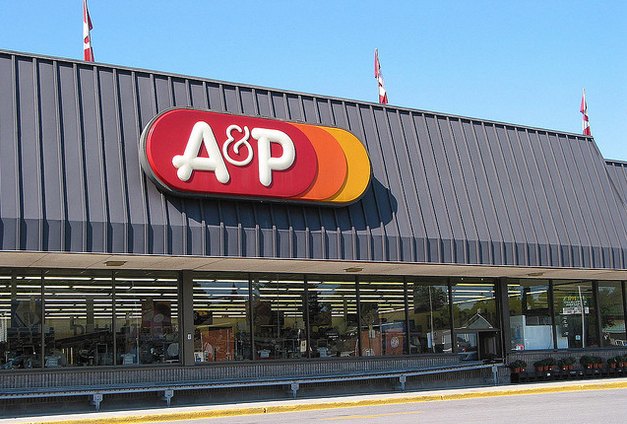 Workers at the bankrupt A&P grocery chain have been complaining for weeks that corporate executives have been looting the failing company, but nobody seemed to be paying much attention until Wall Street's favorite newspaper came out with a story backing up the workers' charges.
Wall Street Journal reporter Peg Brickley uncovered part of the truth September 18, with a dispatch that revealed A&P "paid out $9.4 million in bonuses and other extra payments to insiders in the 12 months before its July bankruptcy. Brickley's story, based on documents filed in federal bankruptcy court, detailed that these payments were made to just eight A&P business executives, and that the company had taken the unusual step of concealing the names of the insiders who took the money.
Brickley's report came just as the first wave of A&P store closures hit areas of New York, New Jersey and Pennsylvania, with about 2,500 grocery workers losing their jobs. The news had special impact for those union workers who had their contractual severance benefits cut by about half by order of Judge Robert Drain of the U.S. Bankruptcy Court for the Southern District of New York. Judge Drain ordered the cuts at the request of senior A&P managers, who had complained that the worker severance would be too costly for the company.
Thursday, Sep 24, 2015, 6:18 pm · By David Bacon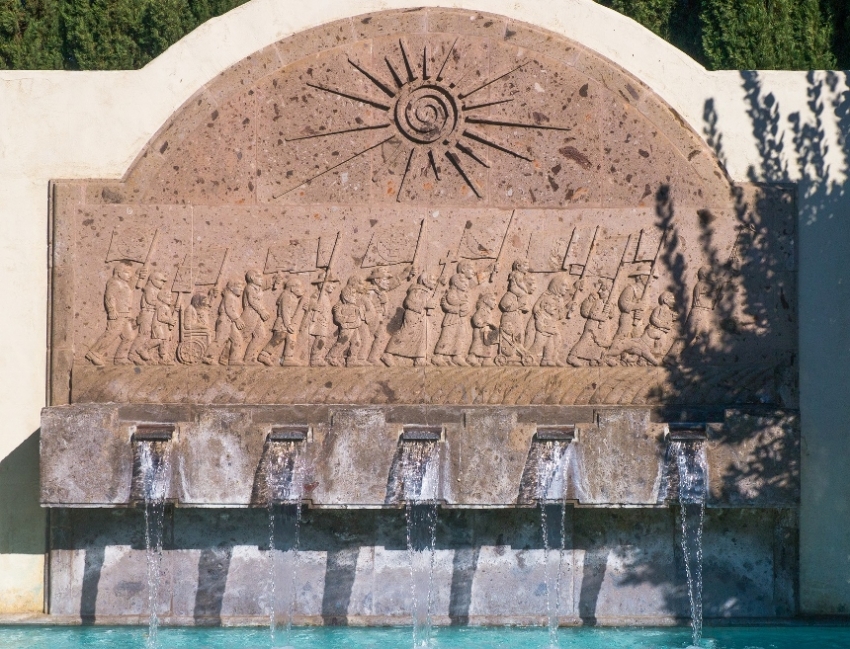 The strategy by one of the nation's largest growers to shed its obligation to sign a contract with the United Farm Workers was dealt a key setback last week. An administrative law judge not only threw out what union organizers say was one of the dirtiest decertification elections in recent labor history, but did so because California growers had given tens of thousands of dollars to set the union-busting scheme in motion.
That election, at Gerawan Farms, has a key role in an even broader grower strategy to invalidate the enforcement mechanism of the state's farm worker labor law. Last week's ruling seriously undermines their case, now before the state's Supreme Court, in which they claim to be protecting workers' democratic rights. Instead, the union says they have been exposed using obviously illegal methods to deny workers union representation.
Thursday, Sep 24, 2015, 5:46 pm · By David Moberg
The nation's largest port—spread across parts of both Los Angeles and Long Beach, CA—is a strangely varied workplace. And after years of tenacious effort, workers throughout the port may soon share one important tool their predecessors once had: a union and, therefore, a better job.
Thursday, Sep 24, 2015, 5:18 pm · By Greg Chern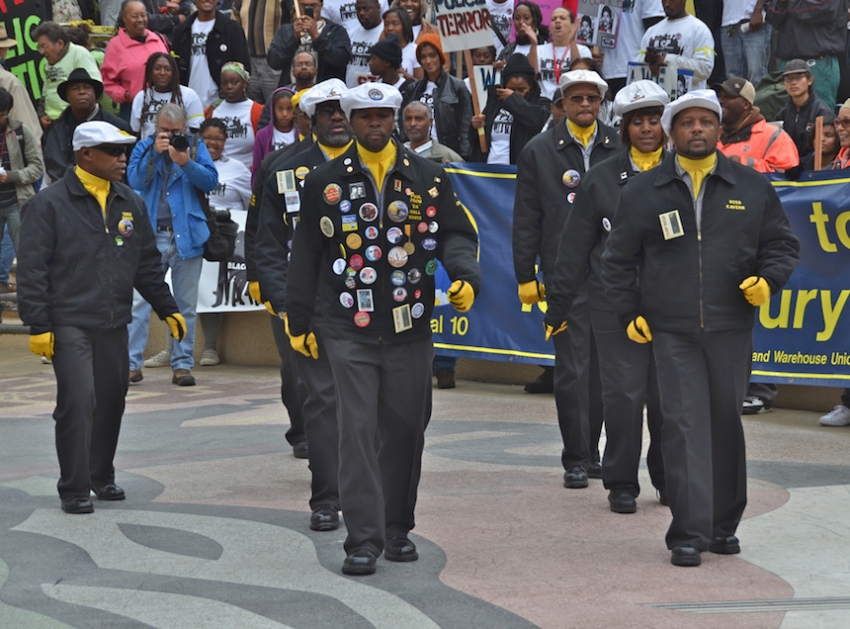 A new report from young workers and organizers on the Movement for Black Lives calls for solidarity, not silence, and offers steps for turning solidarity into action.
Young Workers Media Project (YWMP), a volunteer organization formed at the 2014 Labor Notes convention, hopes their new report will help "dismantle white supremacy where we work and beyond."
"The Black Youth Project, the Fight for 15, worker groups, youth groups and people all over have been having this conversation for some time," said James Cersonsky, a volunteer with YWMP. "Now, with the color lines exposed as they are, which side are we all on? And, what are the stories, old and new, that make up the freedom side?"
Wednesday, Sep 23, 2015, 6:41 pm · By Mario Vasquez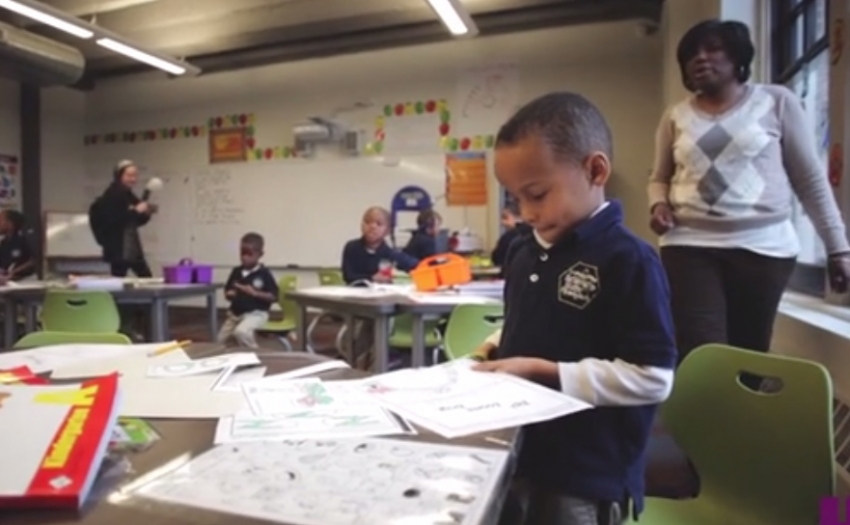 Detroit 90/90, the charter school management group that operates University Prep, the city's largest charter school network, furthered its challenge of ongoing union organizing by the American Federation of Teachers (AFT), recently appealing a ruling made by the National Labor Relations Board (NLRB) last month that stated that Teach for America (TFA) members should be in the same bargaining unit as professional teachers.
AFT members and organizers say that its effort to organize charter school teachers in Detroit has seen the same kind of anti-union animus that runs throughout the corporate education reform movement. Patrick Sheehan, a former University Prep teacher and TFA member involved with organizing, wrote about the conflict last month, saying "[Detroit 90/90] hired union-busting consultants, held captive-audience meetings, intimidated teachers and ultimately threatened that if teachers voted to unionize, it wouldn't renew its management contract—which would force UPrep schools either to find a new management company or to shutter."
Wednesday, Sep 23, 2015, 5:41 pm · By Tom Ladendorf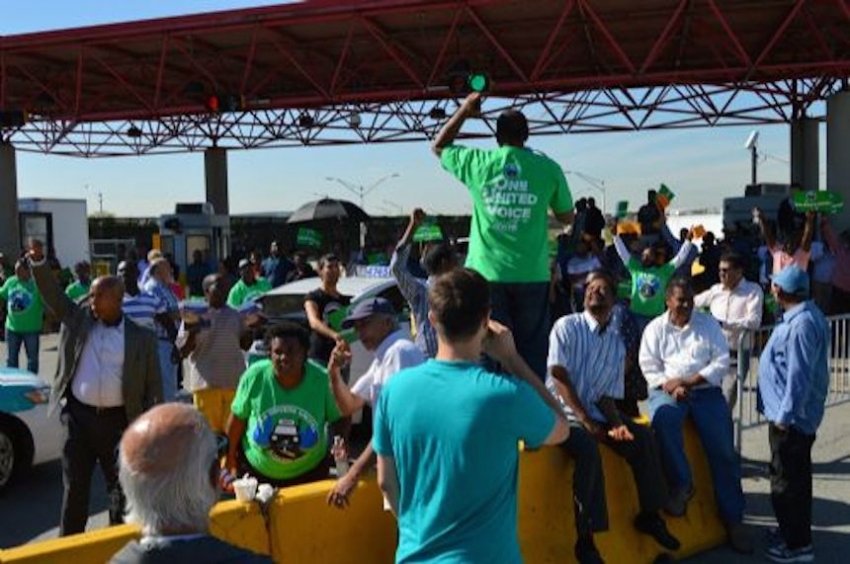 Hundreds of cab drivers at O'Hare and Midway airports in Chicago halted service late Wednesday morning in protest of new rules in Chicago Mayor Rahm Emanuel's proposed 2016 budget. The action, which was organized by Cab Drivers United/AFSCME Local 2500 (CDU), saw drivers blocking traffic near cab stands for roughly two hours, with many exiting their cabs to stand in protest.
Drivers acted in response to Emanuel's proposed rules, which would allow rideshare services like Uber and Lyft access to the airports while maintaining their exemption from many of the regulations to which traditional taxi services are subject. The proposed rules are part of a wider effort, which includes a controversial property tax hike and new garbage fees, to close a $426 million gap in next year's operating budget and fulfill the city's overdue pension obligations.
Wednesday, Sep 23, 2015, 12:12 pm · By Gaya Sriskanthan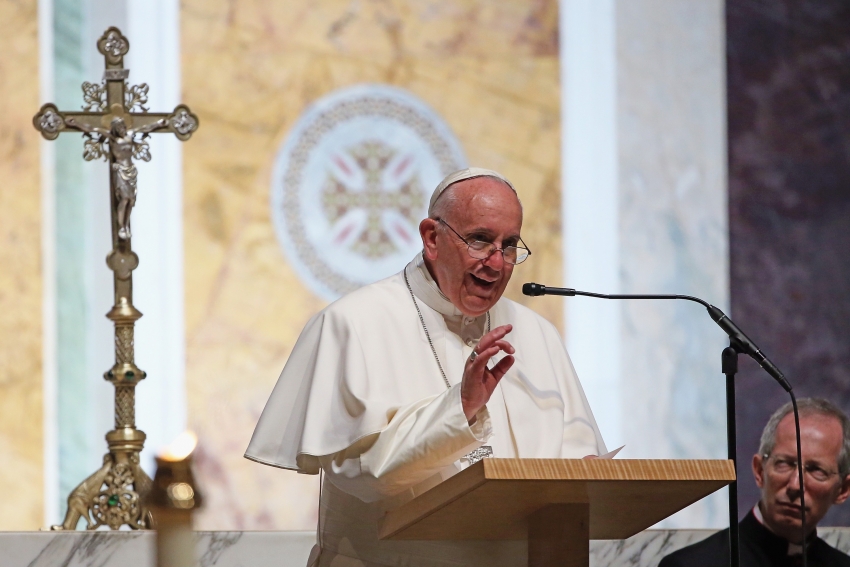 The Pope's visit to the USA this week comes just two months before pivotal UN climate talks that could lead to a global climate agreement. Climate change will be high on his agenda in planned addresses to the UN and Congress, and it is likely that one of his central concerns will be the economy. Pope Francis did not mince words in his recent encyclical on the theme of climate change and one of the main targets of his searing critique was our current economic system. He bemoaned that "the earth's resources are … being plundered because of short-sighted approaches to the economy, commerce and production." He chastised the dominance of the speculative finance sector over the economy, and the folly of looking to market growth to solve all social ills.
His core message is that we are currently locked in an economic growth model based on the premise we have an inexhaustible planet. The way the global economy is currently run will not ensure our long-term physical survival. There are some glaring signals that it won't ensure our economic survival either. For starters, the financial crisis of 2008 and evidence that patterns of growing inequality are stunting economic growth. Recent admissions from the International Monetary Fund (IMF) that economic trickle down theory doesn't work have further cast doubt on the logic of the current system.
Alongside experts such as the Nobel laureate Joseph Stiglitz and established economic institutions such as the IMF, the Pope is not alone in raising the alarm on "unbridled capitalism." So in order to solve the greatest challenges of our time, climate change and inequality, we need an economic system that serves us better. However, it seems that beyond identifying and agreeing upon the problem, we often stop short at imagining solutions.
But there are signs that the seeds of a stronger and more responsible economy may already be taking root. Interest in existing models of enterprises, banks, cooperatives and networks that put social and environmental principles before profit is growing. These businesses have a strong emphasis on collective ownership, management and decision-making. Financial decisions are not left to the power of a few, whether government bureaucrats or corporate CEOs, but overseen more democratically by the main generators and beneficiaries of economic activity: the workers and customers.
Tuesday, Sep 22, 2015, 3:20 pm · By Branko Marcetic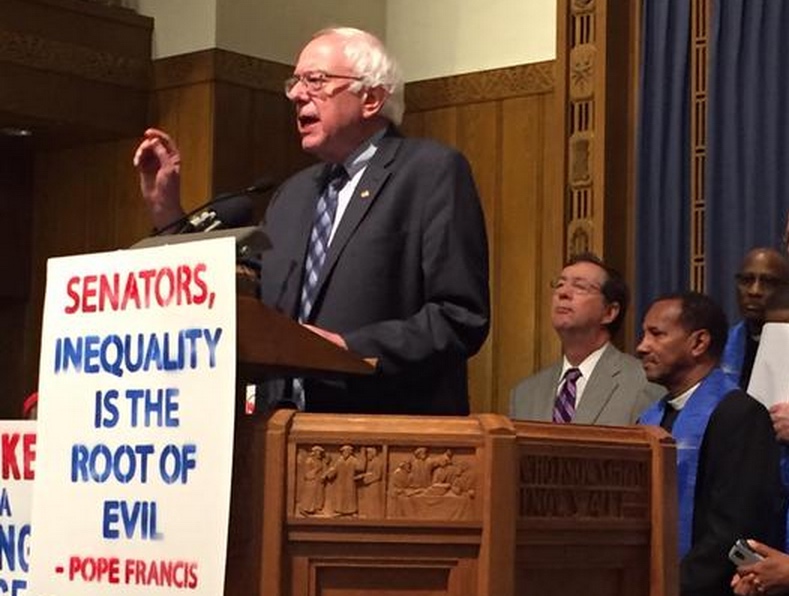 Sen. Bernie Sanders (I-VT) threw down the gauntlet for Congress and President Obama Tuesday morning, joining hundreds of low-wage contract workers from federal buildings who are striking in advance of Pope Francis' visit to Washington, D.C.
Speaking to the assembled workers at a nearby Catholic Church, Sanders urged U.S. lawmakers to take seriously the pontiff's message on "social and economic justice." He also challenged President Obama to sign an executive order raising the wage for federal contractors to at least $15 an hour and allowing them to unionize.