Thursday, Apr 21, 2016, 1:01 pm · By Jeff Schuhrke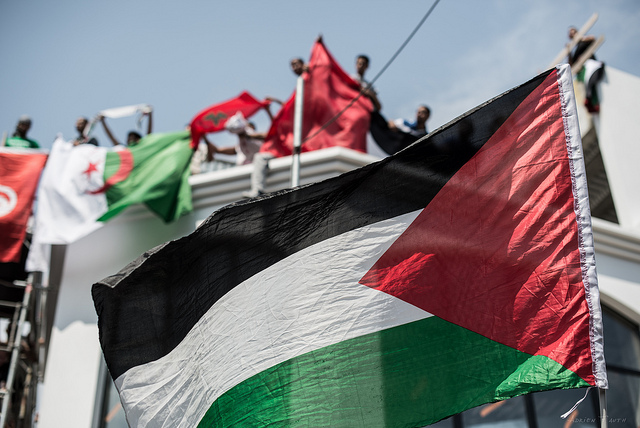 In a rebuke to their union's top officials, graduate student workers at the University of Massachusetts Amherst overwhelmingly approved a measure aimed at supporting Palestinian human rights last week.
The 2,000-member Graduate Employee Organization (GEO), part of United Auto Workers Local 2322, passed a resolution endorsing Boycott, Divestment and Sanctions (BDS), a global movement pressuring Israel to respect the rights of Palestinians and end its occupation of Palestinian territory. The vote—which organizers say passed with 95 percent approval—comes just months after the UAW International Executive Board (IEB) controversially overturned a similar BDS resolution passed by University of California graduate student workers with UAW Local 2865.
After Local 2865 became the first major U.S. union local to pass a BDS resolution in late 2014, UMass grad workers were inspired to form a Palestine Solidarity Caucus. "We believed that our fellow members in GEO-Local 2322 would be likely to stand in support of such a resolution as well," says Alyssa Goldstein, a founding member of the caucus.
Monday, Apr 18, 2016, 5:49 pm · By Bruce Vail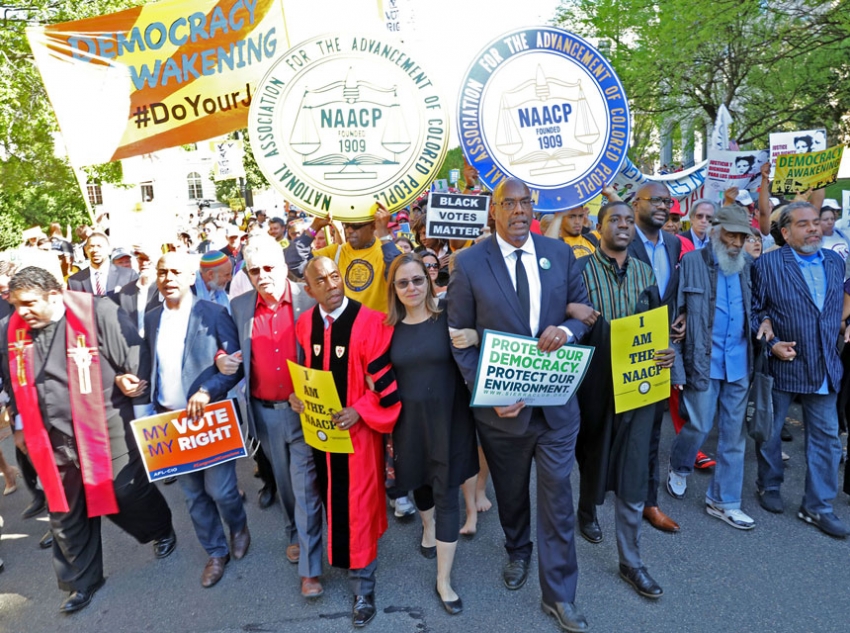 WASHINGTON, D.C.—About 300 activists in organizations devoted to progressive reforms in the federal government were arrested Monday in a civil disobedience action on the steps of the U.S. Capitol.
Embracing legislative issues common to labor unions, civil rights groups, environmentalists, and immigrant rights advocates, the coalition known as Democracy Initiative engineered the arrests as a way to punctuate its springtime "Democracy Awakening 2016" campaign. According to spokesperson Sean Trambley, key demands of the campaign are reversal of the Citizens United Supreme Court case favoring corporate financing of elections, restoration of the Voting Rights Act of 1965, full consideration by the U.S. Senate of President Barack Obama's stalled appointment to the Supreme Court and related legislative proposals.
Monday, Apr 18, 2016, 11:53 am · By Brian Joseph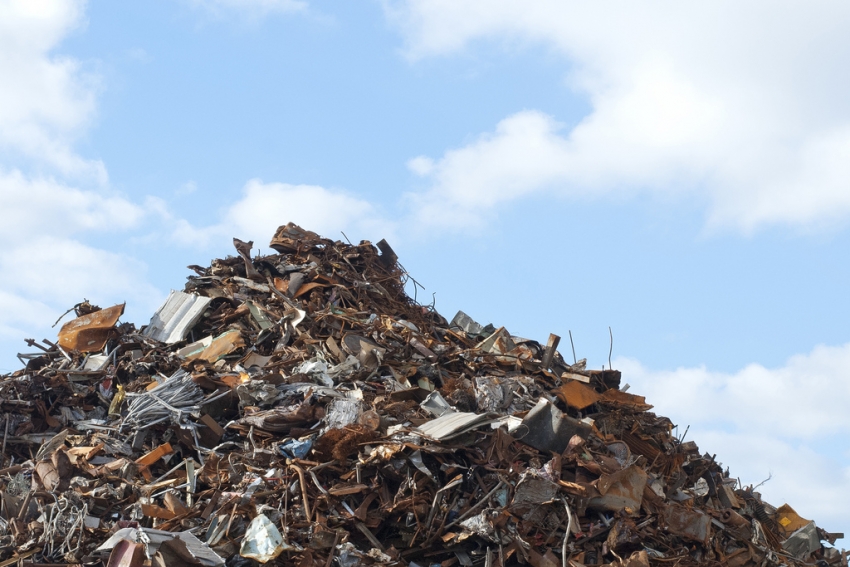 This article first appeared at FairWarning.org.
Darkness had enveloped the Newell Recycling yard by the time Erik Hilario climbed into a front-end loader on a cold evening in January 2011. Just 19 years old, Hilario, an undocumented immigrant, had followed his father from Mexico to an industrial park in East Point, Ga., near Atlanta, where they worked as low-skilled laborers amid jagged piles of scrap metal bound for the smelter.
Hilario drove to a paved section of the nine-acre yard known as the defueling or car-processing area. Here, according to witnesses in a court case, gasoline was removed from junked cars through a crude process employing a 30-foot crane and a long spike welded atop a metal trough. A claw attached to the crane would pick up cars and smash them, gas-tank first, onto the spike, spilling gasoline into the trough. The crane then would swing the cars across the pavement and drop them onto a pile, dripping gas along the way. Hilario was using the loader – which Newell later would say he was not trained or authorized to operate -- to scrape up bits of metal left behind.
Hilario was slowly pushing the scraps into a pile when an intense fire suddenly engulfed him. A spark had ignited gasoline on the ground. "Help me!" he screamed, co-workers later testified in the case.
Thursday, Apr 14, 2016, 6:21 pm · By David Moberg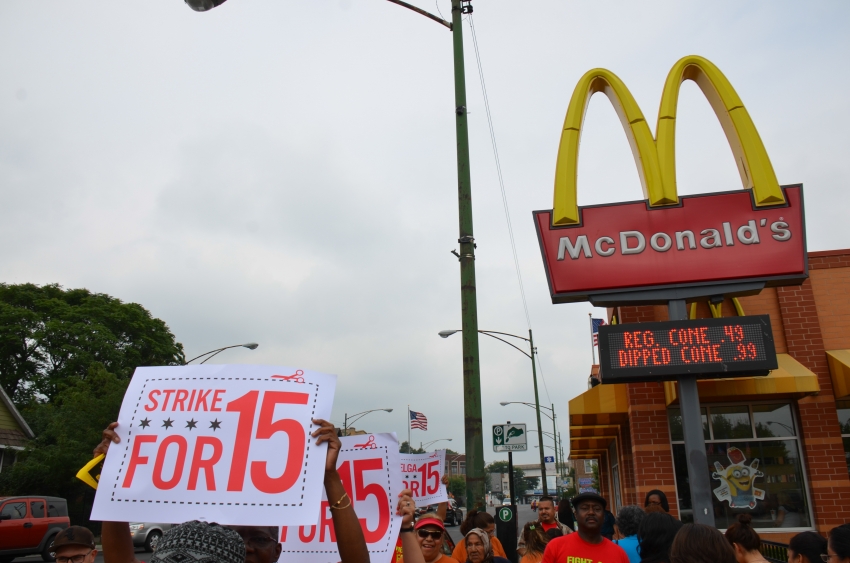 As dawn was breaking today, a crowd of roughly 100 gathered in Chicago around a McDonald's restaurant in the largely black, working-and middle-class residential neighborhood of South Shore.
They were part of an international wave of protests, which started in New York City during November 2012 as protests against fast food shop working conditions. In these early actions, fast food workers walked off the job, usually without warning, and often with only a fraction of workers joining protestors outside. Most of the strikers returned the next day, often accompanied by supporters to guarantee their right to their jobs.
Those insurgent disruptions expanded into Chicago, then other cities, as the local fights coalesced into the Fight for 15—$15 an hour minimum pay and the right to form a union. Now there are simultaneous actions around the world, well-organized and publicized like the global protests today.
Thursday, Apr 14, 2016, 2:57 pm · By Stuart Silverstein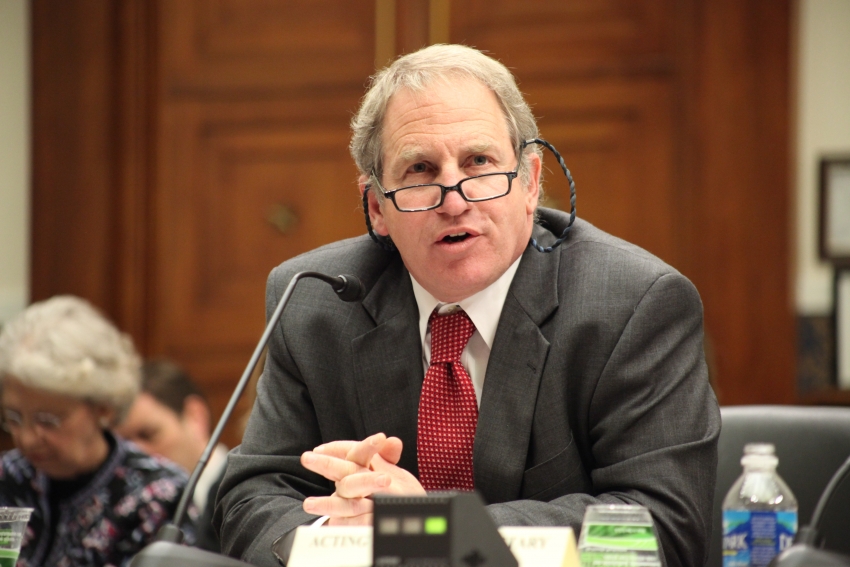 This article first appeared at FairWarning.org
For nearly five years, Darrell Whitman was a federal investigator who probed whistleblowers' complaints about being fired or otherwise punished for exposing alleged corporate misconduct.
He wanted to help whistleblowers, viewing them as a crucial line of defense against employers who violated health and safety standards or wasted taxpayer dollars.
But now Whitman, 70, is blowing the whistle himself. And he is accusing the agency where he used to work, the Occupational Safety and Health Administration, the branch of the Labor Department whose duties include protecting whistleblowers.
Thursday, Apr 14, 2016, 6:33 am · By Bill Fletcher, Jr.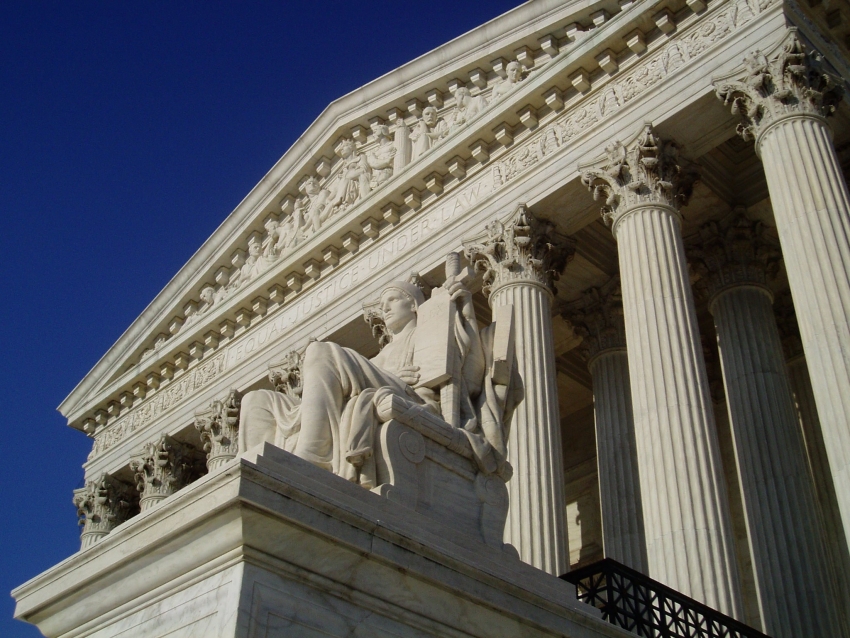 This article first appeared at BeaconBroadside.com
I was driving to a meeting listening to the news this morning and a special segment was announced. It was described as a discussion on the Supreme Court's decision on "union dues." The second time that I heard this promo I stopped my car and called the station. Though I did not reach a human being, I left a pointed message to the effect that this case—Friedrichs v. California Teachers Association—was NOT about union dues. So, if it was not about union dues, what was it about and why would the news station make such a basic error?
The Friedrichs case involved an effort taken by individuals against the California Teachers Association, the union that legally represented them for purposes of collective bargaining. The plaintiffs were arguing that they should not have to pay what is called an agency fee since that, allegedly, interfered with their Constitutional right to freedom of speech. The sophistry contained in this case is unbelievable, and the fact that it reached the US Supreme Court was, itself, unbelievable and unacceptable. This is the sort of case that should never have seen the light of day.
Tuesday, Apr 12, 2016, 1:24 pm · By Elizabeth Grossman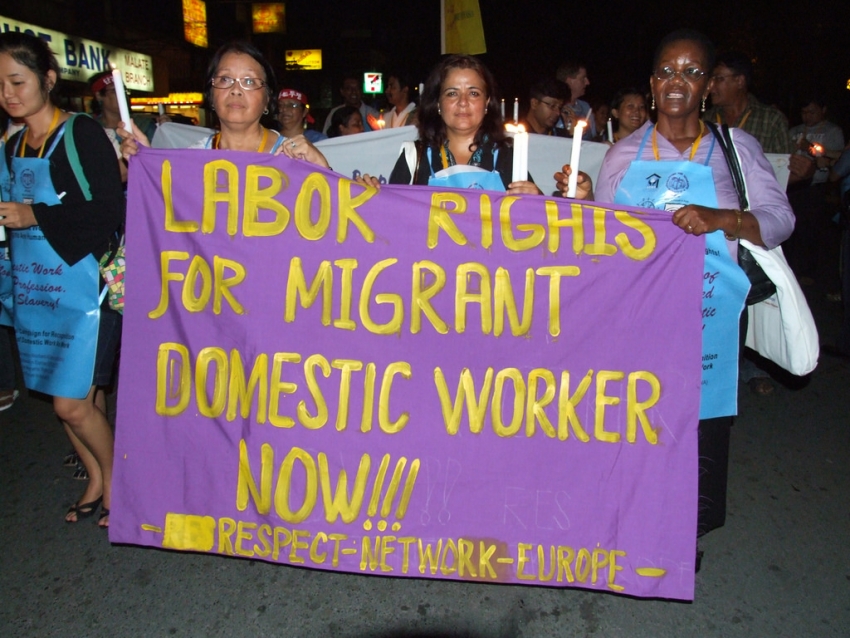 Ninety percent—or 60 million of the world's estimated 67 million domestic workers, some 80 percent of whom are women—labor without any basic social security protections, says a new International Labor Organization (ILO) report. Developing countries have the biggest gaps in coverage but wealthier nations are not immune to this problem.
According to the report, 60 percent of domestic workers in Italy are outside the country's social security system, as are 30 percent of domestic workers in France and Spain. And here in the U.S., domestic workers—housekeepers, house cleaners, nannies, child and elder care providers among others—are not covered by many of the basic workplace protections that most employees take for granted.
Tuesday, Apr 12, 2016, 12:26 pm · By David Moberg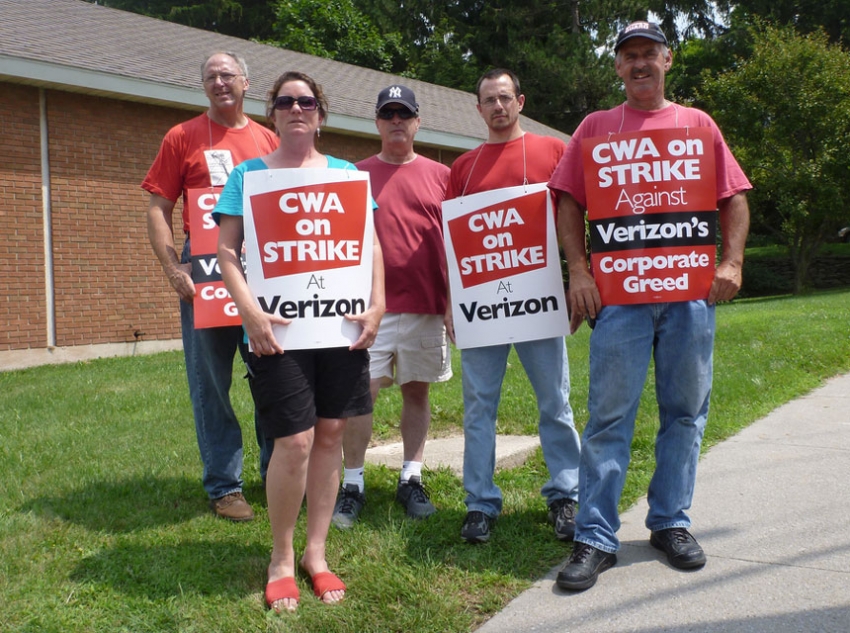 Leaders of the unions representing nearly 40,000 Verizon telecommunications workers in big cities and small towns from Maine to Virginia announced today that their members would be going on strike at 6 a.m. Wednesday without "a major change in direction" in contract talks now underway, according to Communications Workers of America (CWA) president Chris Shelton.
The unions—CWA and IBEW (International Brotherhood of Electrical Workers)—are fighting to keep high-quality working class jobs in the United States.
Friday, Apr 8, 2016, 6:22 pm · By David Moberg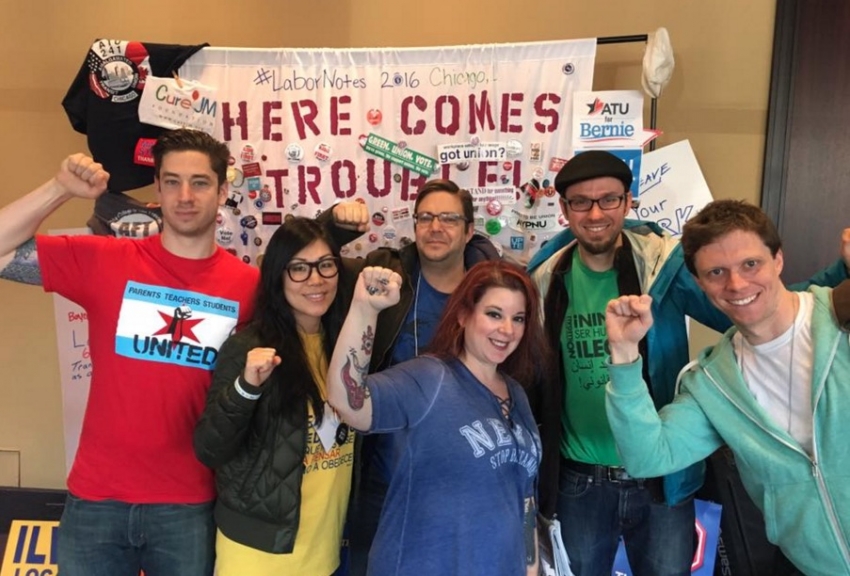 Every two years since 1981, the Detroit- and Brooklyn-based monthly newsletter Labor Notes has rallied union members and wannabe members, as well as some union staff and elected leaders, to join in a long weekend of sharing stories, strategies and wisdom gained in their workplace skirmishes.
They are the sort of people that bosses everywhere—and a few union officials—might call "troublemakers," and they have adopted the moniker as a badge of honor (including holding "troublemaker schools" and producing tactical handbooks for do-it-yourself organizers).
Last weekend, around 2,200 labor activists, from diverse age groups, industries, personal experiences and nations (about 150 visitors from 22 countries), gathered in Chicago for a packed line-up of workshops and plenary sessions in the largest of these conferences.
Wednesday, Apr 6, 2016, 4:59 pm · By Andrew Tillett-Saks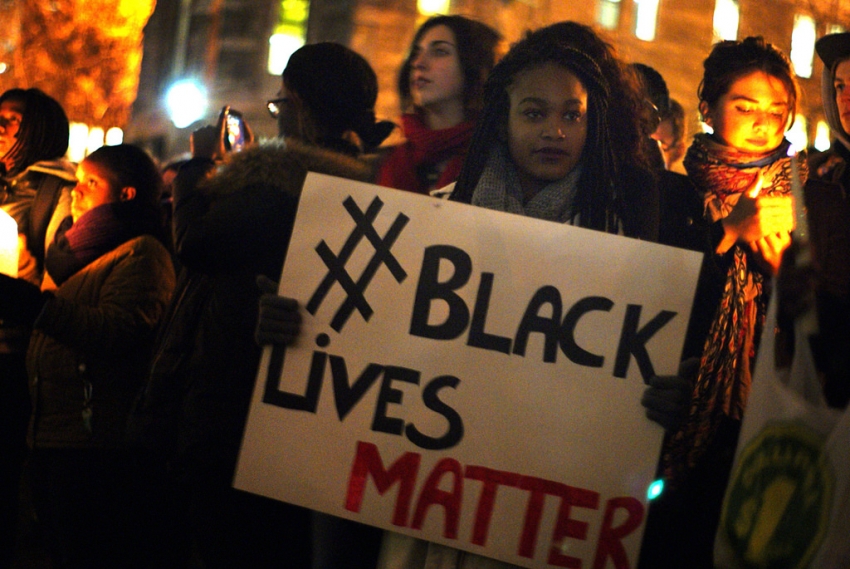 American unions appear on their deathbed. The percentage of workers in unions is at its lowest point in 75 years, corporate politicians have spread union-busting right-to-work laws to more than half the states in the union and labor's traditional strongholds (from manufacturing to the public sector) are rapidly being eroded. But an opportunity for labor to reverse its fortunes looms large in the Black Lives Matter movement, the largest wave of anti-racist struggle in recent memory.
If American labor is going to reverse its declining fortunes, it must begin with attacking American racism.
Racism is the lynchpin that holds corporate America together—as well as the shoals upon which American labor has sunk for centuries. Racism in America—past and present, from the colonial to the Trump era—divides workers so to prevent an effective united front. The American labor movement must seize the opportunity presented by the current upsurge and put its institutional support behind the anti-racist movement. It is more than a moral matter. Organized Labor's very existence depends on it—no American worker movement will succeed so long as racism remains rampant in America.
Activists in the labor movement must recognize that the question of which must take priority, anti-racist or labor struggle, is a false one. The two are inextricably intertwined and mutually dependent. The labor movement will never succeed without fighting and eradicating racism. Likewise, we cannot eliminate racism without eliminating the material inequality upon which it feeds. Racism is not a mere idea floating in the cultural clouds; it is an ideology rooted in and dependent on material inequality along racial lines. In the question of ending racism and economic inequality in America it is not one or the other, but both or none.