Thursday, Apr 12, 2018, 12:12 pm · By Michael Arria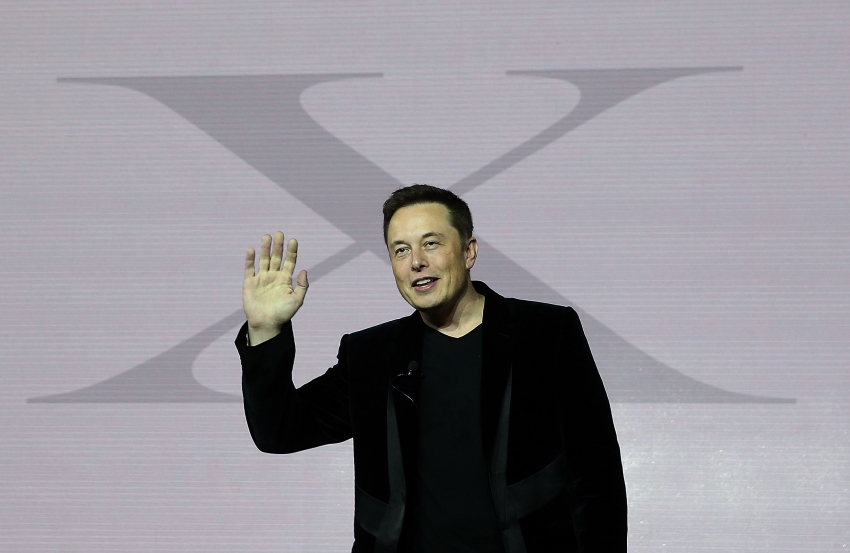 Tesla factory workers have been trying for months to win restitution for the company's alleged union-busting and harassment. Now, a National Labor Relations Board (NLRB) complaint against the company appears to be making strides.
Wednesday, Apr 11, 2018, 1:48 pm · By Sarah Lahm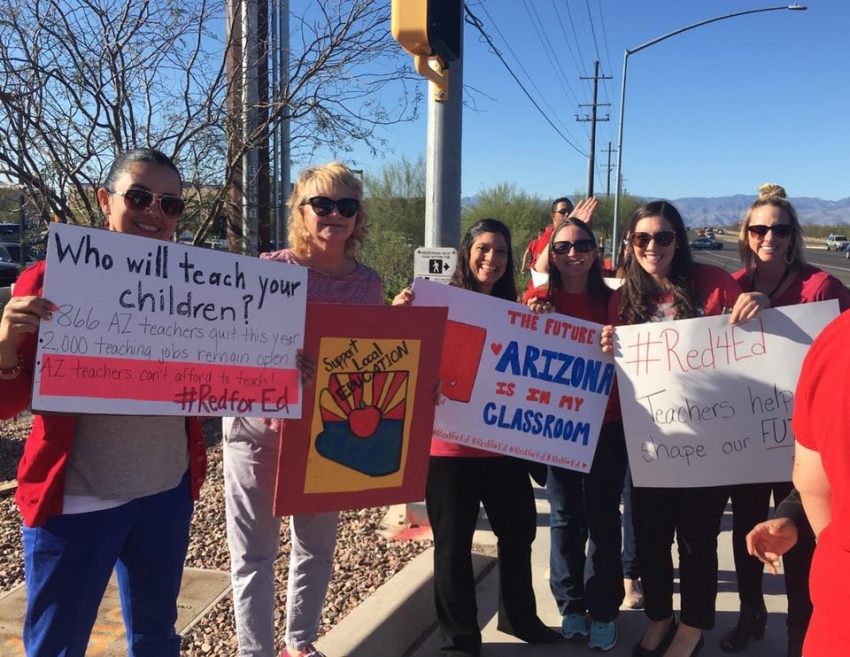 Teachers and school support staff in Arizona are gearing up for a possible walkout, saying Republican Gov. Doug Ducey and state legislators are ignoring workers' demands for better conditions for educators and students alike. The rank-and-file group Arizona Educators United is calling for a 20 percent increase in teacher pay, a competitive salary for non-licensed school positions and a moratorium on tax cuts "until Arizona per-pupil funding reaches [the] national average."
Tuesday, Apr 10, 2018, 12:12 pm · By Valerie Vande Panne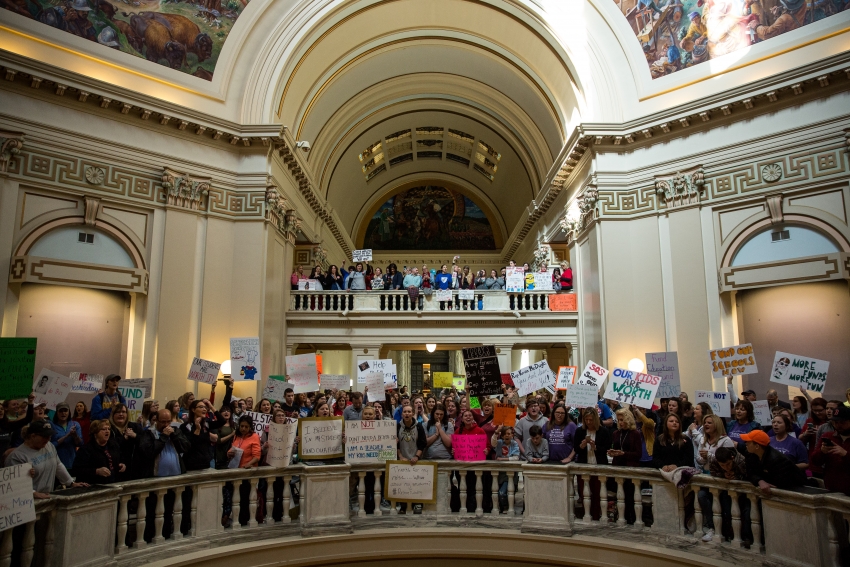 OKLAHOMA—On April 2, an estimated 30,000 Oklahoma teachers walked out of schools across the state, some traveling hundreds of miles to the capital to protest. This momentum has not stopped: At the time of this writing, teachers are marching—by foot—from Tulsa to Oklahoma City. Across the state, they are planning to continue to mobilize, despite legislative opposition that has gone so far as to accuse the teachers of bussing in protestors from Chicago.
Thursday, Apr 5, 2018, 8:33 am · By Carrie Weisman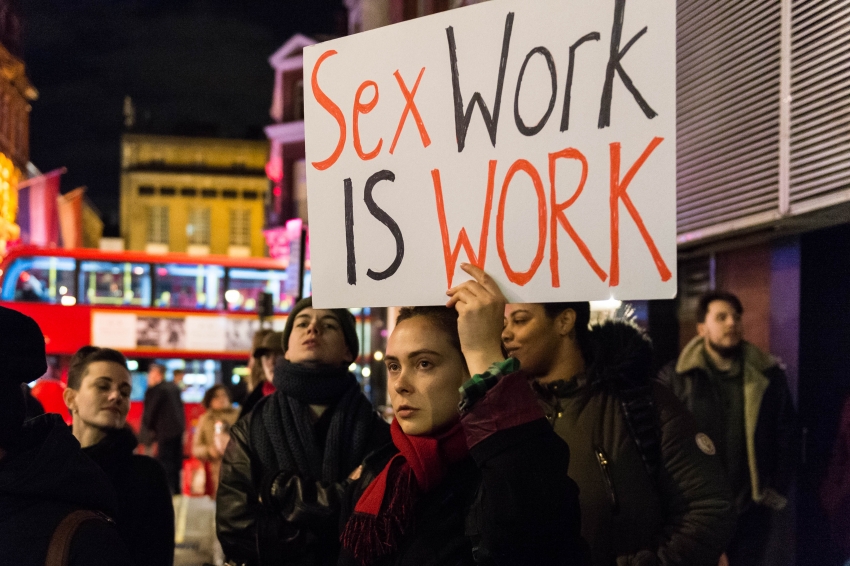 On March 23, Craigslist decided to do away with personal ads. Last week, Microsoft announced plans to make it illegal to get naked on Skype. The company is also out to ban any "offensive language" from Xbox and Office. Reddit has changed its content policy as well: Now the site explicitly forbids users from advertising paid services including "physical sexual contact" on its platform. And it's not just the big names that are making such urgent amendments. Pounced.org, a dating website for those into Furry Fandom, just shut down.
Thursday, Apr 5, 2018, 7:37 am · By Michelle Chen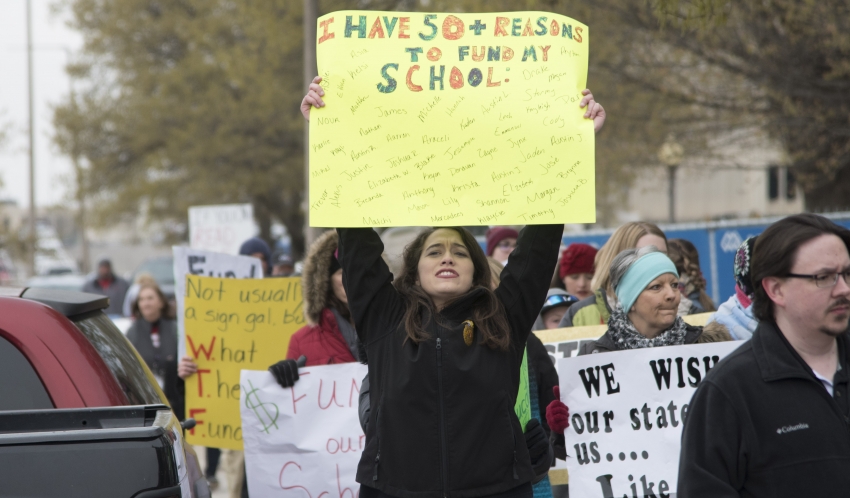 Oklahoma teachers proudly marked themselves absent from school since Monday, and they had an excellent excuse: They made themselves present in politics instead, with a historic march on the Capitol in hopes of finally capturing the legislature's undivided attention
Wednesday, Apr 4, 2018, 1:29 pm · By Jeff Schuhrke
In the wake of the underdog Loyola Ramblers' Cinderella run in the NCAA men's basketball tournament last month, underdog workers at Chicago's Jesuit university are hoping to pull off an upset of their own.
Wednesday, Apr 4, 2018, 11:05 am · By Brittany Alston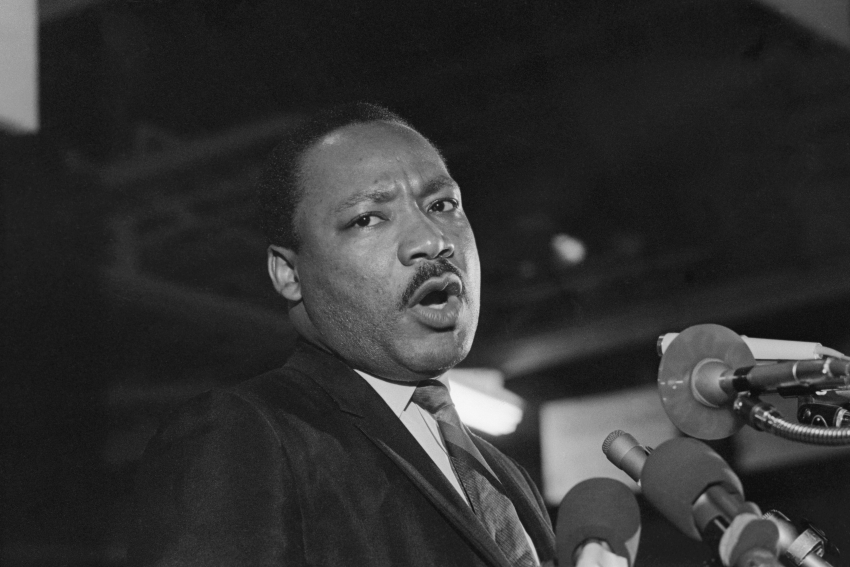 On April 4th, 1968, 50 years ago today, Martin Luther King Jr. was assassinated amidst the struggle for workers' rights in Memphis, Tennessee. After longstanding tensions mounted between Black sanitation workers and the City of Memphis, workers refused to report to work. The men used nonviolent tactics in protest of low wages and dangerous working conditions. They etched their cause in the minds of millions with signs that read "I Am A Man". Organizers called on clergy, including Martin Luther King Jr., to amplify the voices of the workers. King told workers that they were "reminding, not only Memphis, but [they were] reminding the nation that it is a crime for people to live in this rich nation and receive starvation wages."
Tuesday, Apr 3, 2018, 12:33 pm · By Michael Arria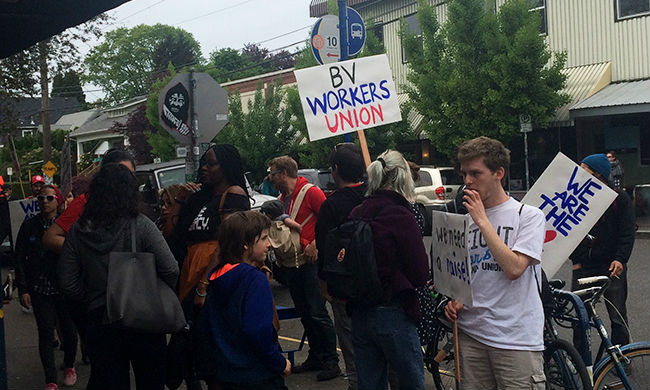 Workers at a Burgerville in Portland, Oregon declared on March 26 that they will file for a federal union election. If union campaigners win, the restaurant will become the first federally recognized fast food union shop in the United States. The local effort, which has a significant chance of victory, offers a powerful antidote to the Trump administration's aggressive anti-worker agenda.
Monday, Apr 2, 2018, 1:34 pm · By Katy Fox-Hodess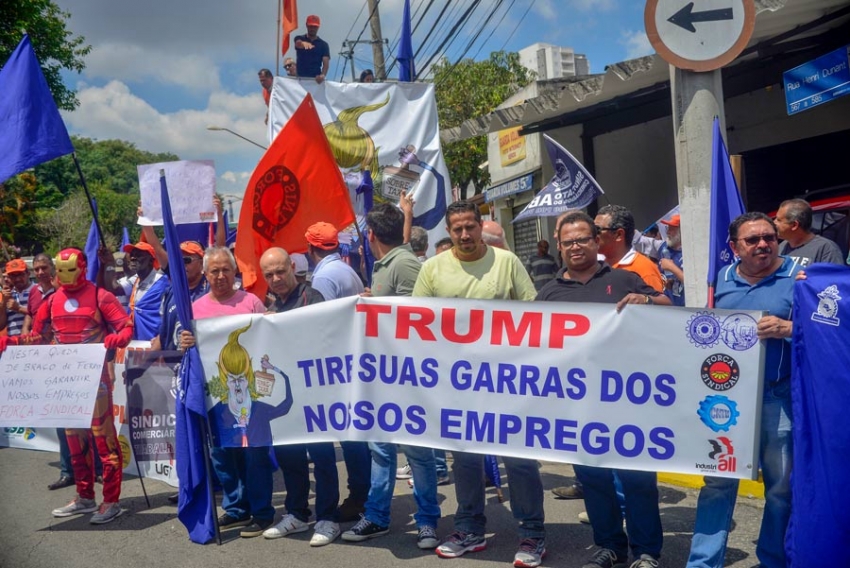 The enthusiasm with which the AFL-CIO and United Steelworkers (USW) greeted Trump's announcement of a global tariff on steel and aluminum exports raises significant questions about the U.S. labor movement's commitment to international solidarity.
The USW has a strong record of internationalism. Not only does the USW represent workers in Canada, like many U.S. unions, but it has long supported Los Mineros—one of only a small handful of militant, independent trade unions in Mexico—and has discussed the possibility of a merger.
Monday, Apr 2, 2018, 1:12 pm · By Leo Gerard, United Steelworkers President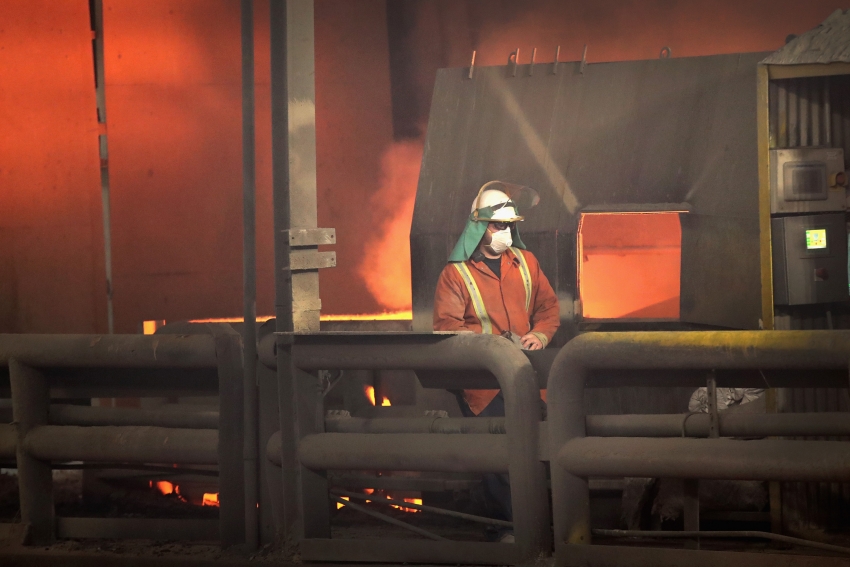 A great wailing and gnashing of teeth arose across the land after the Trump administration announced its plan to place tariffs of 25 percent on imported steel and 10 percent on imported aluminum.
House Speaker Paul Ryan claimed the moderately sized tariffs on two metals would reverse the economic boon he thinks will surely be created by the tax breaks his party gave to corporations and the rich. The good times would be over. Kaput!