Thursday, Mar 22, 2018, 12:19 pm · By Michael Arria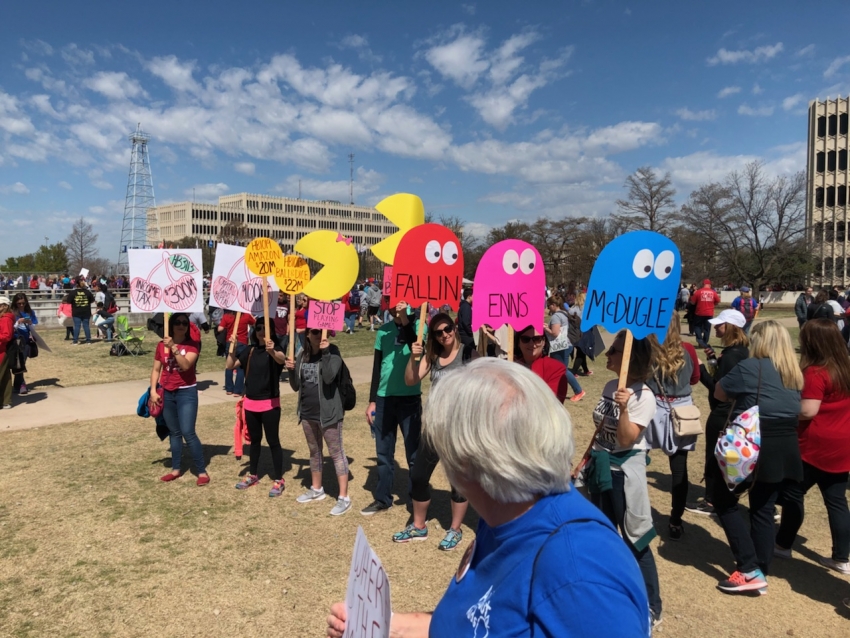 Thousands of teachers across Kentucky have protested against proposed cuts to their pension benefits in recent weeks, and last Wednesday more than 60 of the state's schools closed while their staff attended a rally at the capitol building in Frankfort. On the heels of the teachers' strike in West Virginia, Kentucky teachers are effectively beating back an attack on public workers—and they plan to continue to fight.
Monday, Mar 19, 2018, 2:44 pm · By Michael Lighty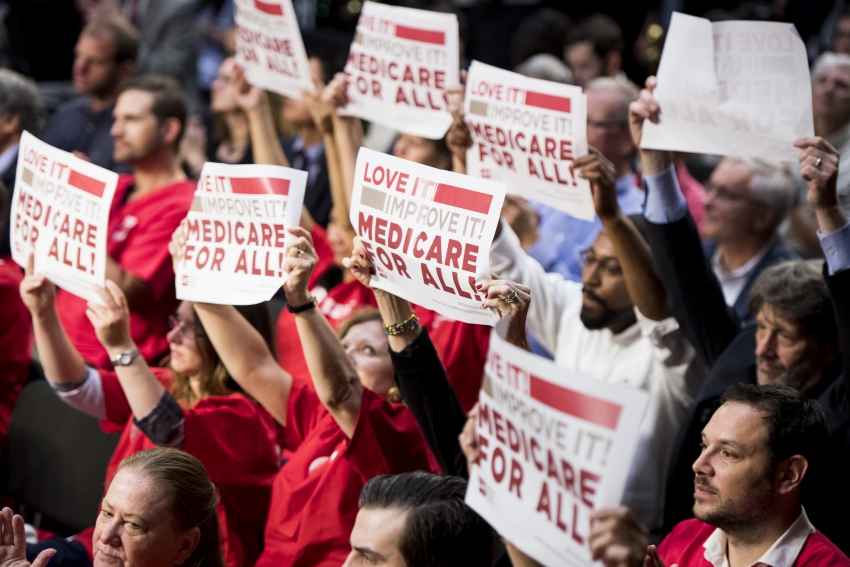 Healthcare is the crossroads where the assault on workers meets the juggernaut of "crony capitalism." That's the term used by the mainstream neo-classical and Nobel prize-winning economist Angus Deaton to describe the coziness between the healthcare industry and its government "regulators." In fact, Deaton argues, how healthcare is financed and delivered is a driver of inequality.
Monday, Mar 19, 2018, 2:27 pm · By Michael Arria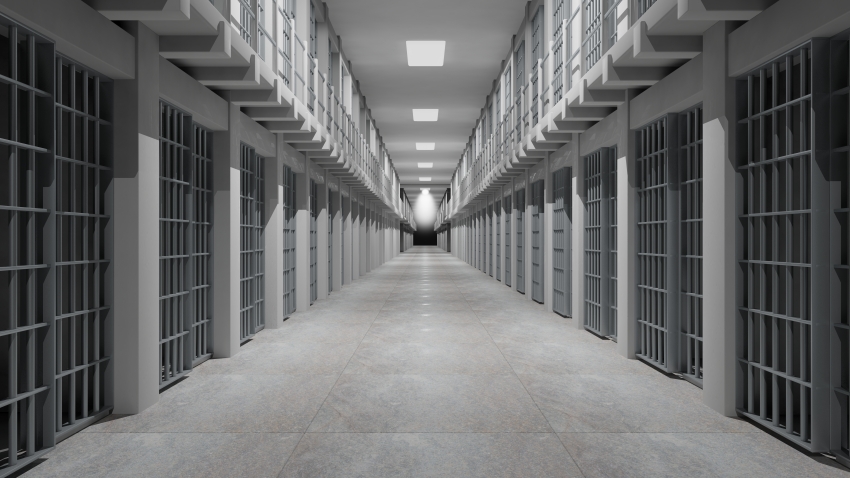 On January 15, people incarcerated across Florida kicked off a work stoppage at eight prisons, demanding fair pay for their labor and improved living conditions. They dubbed the coordinated protest Operation PUSH, and two months later, organizers claim that prisoners face retaliation for withdrawing their labor.
Monday, Mar 19, 2018, 11:27 am · By Alex V. Hernandez
Last month, the Chicago Fraternal Order of Police, the city's largest police union, released a list of candidates it is endorsing in the March 20 primary election.
Friday, Mar 16, 2018, 4:57 pm · By Sarah Jaffe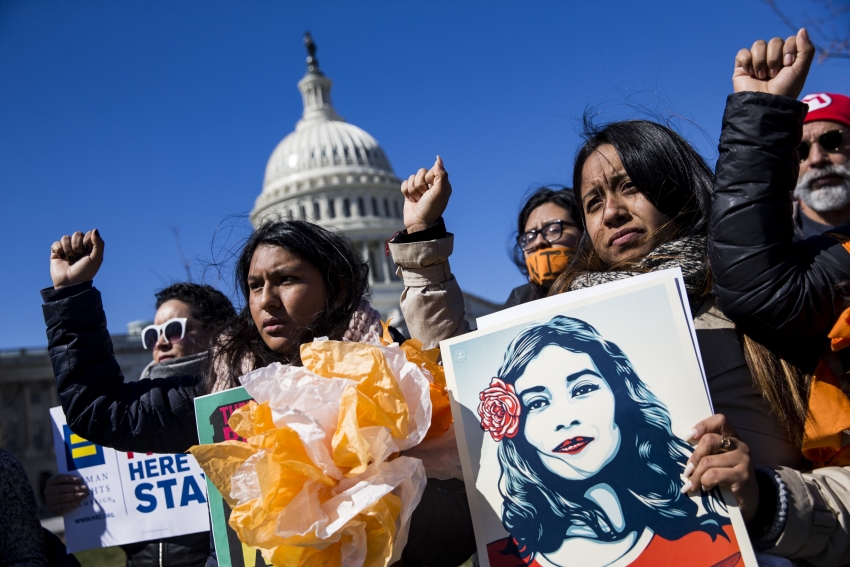 Welcome to Interviews for Resistance. We're now into the second year of the Trump administration, and the last year has been filled with ups and downs, important victories, successful holding campaigns, and painful defeats. We've learned a lot, but there is always more to learn, more to be done. In this now-weekly series, we talk with organizers, agitators, and educators, not only about how to resist, but how to build a better world.
Ady Barkan became somewhat of a household name after he was spotted over and over again at protests against healthcare cuts in Washington during the fight to protect the Affordable Care Act and then against the Republican tax bill. For Barkan, a longtime organizer who was diagnosed in 2016 with amyotrophic lateral sclerosis, or ALS, the fight for healthcare had become very personal. We sat down last week in Baltimore at the Congressional Progressive Caucus strategy summit, where Barkan, who masterminded the Fed Up campaign to challenge the Federal Reserve to adopt pro-worker policies, was being honored with the Tim Carpenter Advocate of the Year award.
Thursday, Mar 15, 2018, 12:22 pm · By Bryce Covert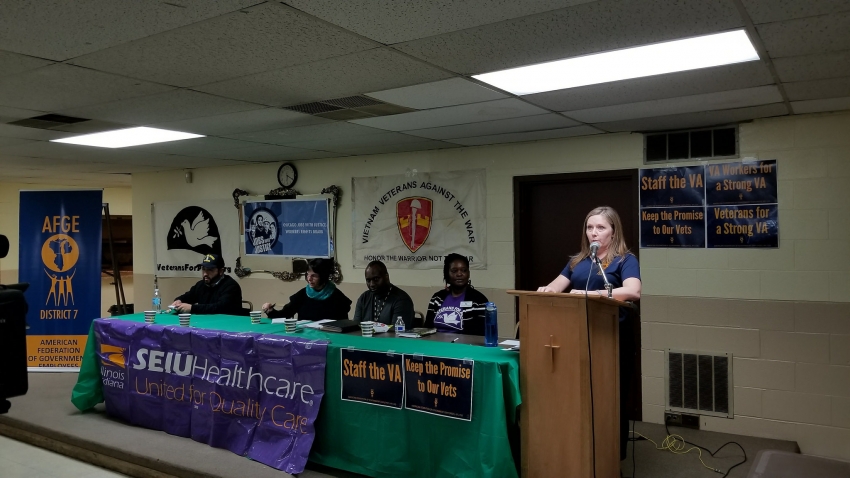 Aaron Hughes, who was deployed to Kuwait and Iraq in 2003 and 2004, now has a serious, very rare lung condition. But he told In These Times he gets "really outstanding care" at the nearby Jesse Brown VA Medical Center. "The doctors are at the top of their class," he said.
Wednesday, Mar 14, 2018, 1:20 pm · By Sarah Lahm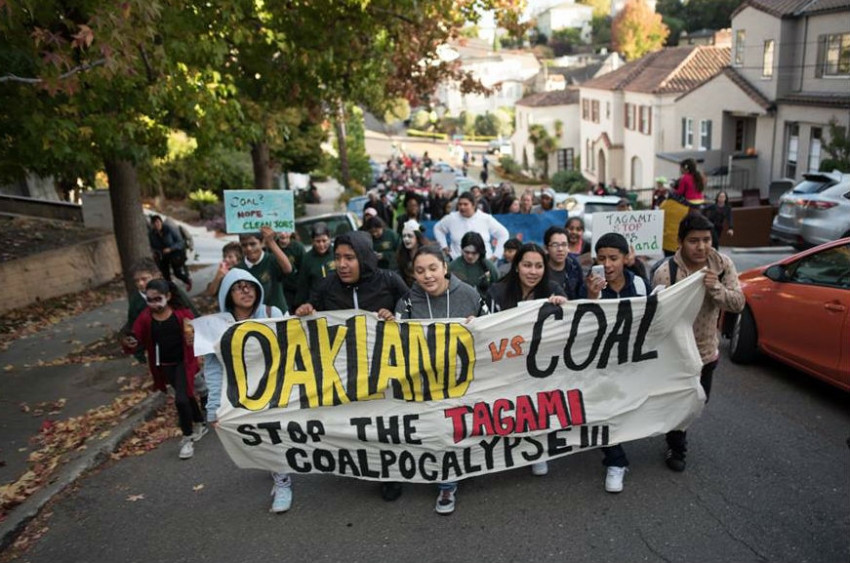 In Oakland, California, labor and environmental activists have worked together to successfully stop—at least temporarily—a new coal export terminal from being built on the city's West Side. After residents learned in 2015 that the export site had been added onto a proposed waterfront project by Bay Area developer Phil Tagami, they quickly organized to convince Oakland City Council to block the project. While a judge considers whether or not to allow the plant to move forward, the story exemplifies a growing trend: Labor and environmental movements are overcoming old antagonisms and increasingly joining forces to protect jobs and build a greener, healthier future.
Tuesday, Mar 13, 2018, 3:15 pm · By Shaun Richman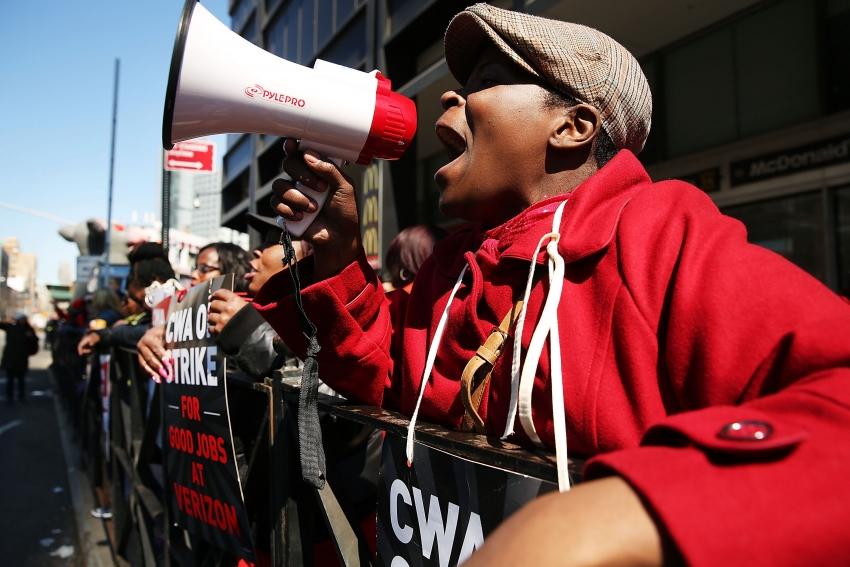 The stunning success of the recent statewide West Virginia teachers' strike makes it one of the most inspiring worker protests of the Trump era.
The walkout over rising health insurance costs and stagnant pay began on Feb. 22 and appeared to be settled by Feb. 27 with promises from Gov. Jim Justice of a 5 percent pay raise for teachers. Union leaders initially accepted that deal in good faith, along with vague assurances that the state would work with them on a solution to escalating out-of-pocket costs for workers' healthcare.
Thursday, Mar 8, 2018, 3:07 pm · By Michael Arria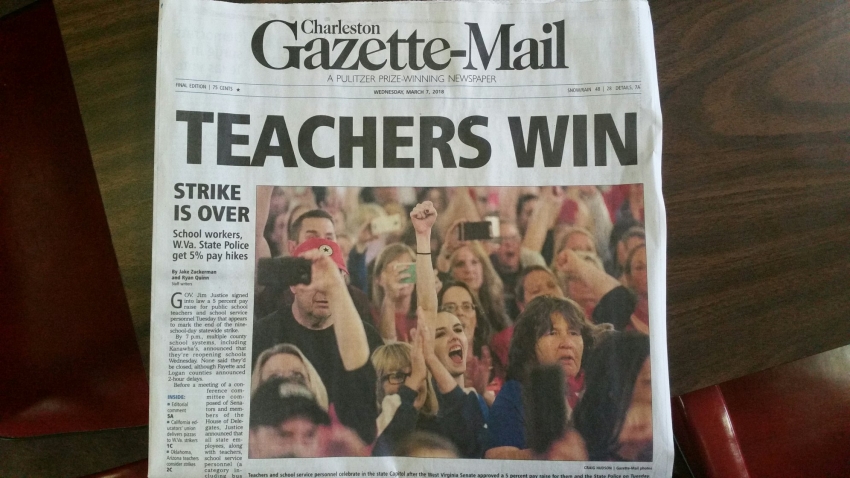 Drawing inspiration from the victory in West Virginia, teachers in Oklahoma are fighting for a raise, and many are prepared to strike if necessary. Their union, the Oklahoma Education Association (OEA), announced yesterday that, if members' demands aren't met, there will be a walkout on April 2.
Wednesday, Mar 7, 2018, 7:09 pm · By Matthew Cunningham-Cook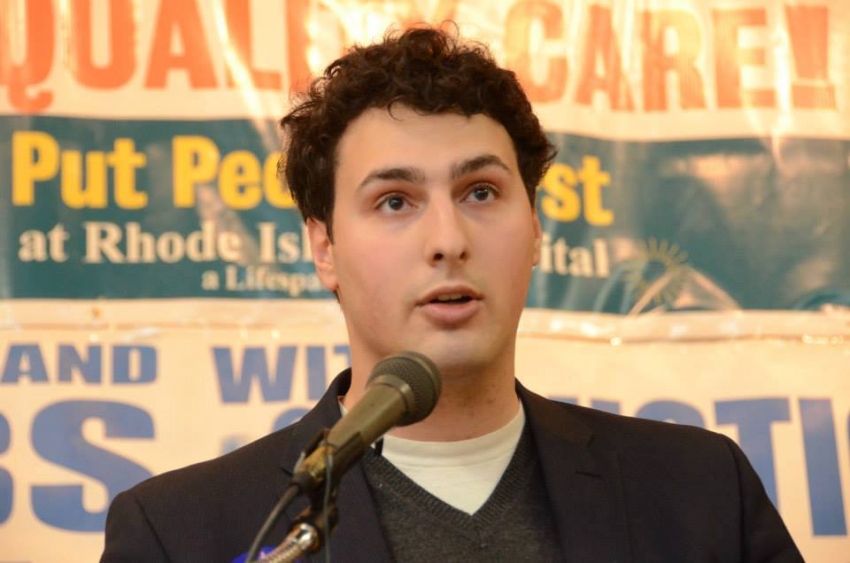 Two-term Rhode Island State Representative Aaron Regunberg is still in his 20s, but already has a long pedigree of organizing for social change.
At 20, Regunberg co-founded the Providence Student Union, a group dedicated to empowering high-school students to "win a fair say in the education system." At 24, Regunberg was elected to the Rhode Island State House after running on a strong progressive platform. At 26, he helped organize Bernie Sanders' come-from-behind victory in the state's Democratic primary. At 27, he sponsored a successful effort to pass paid sick leave legislation. Now, at 28, he's running for lieutenant governor, backed by organized labor and the Ocean State's growing activist community.