Thursday, Oct 17, 2019, 12:40 pm · By Kari Lydersen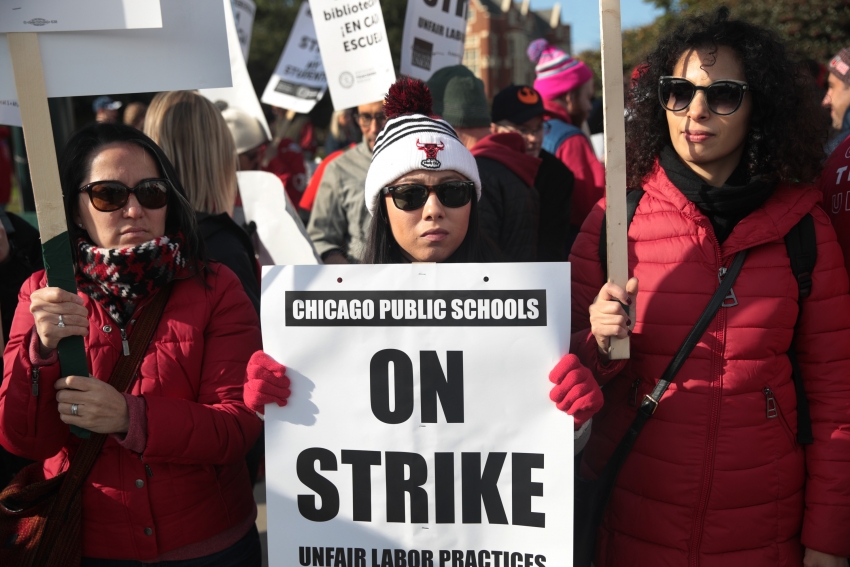 As a pink sunrise painted the sky on Thursday morning, horns blared seemingly nonstop from semi trucks, commuters' cars, a concrete mixer and countless other vehicles. They were all supporting members of the Chicago Teachers Union (CTU) and SEIU Local 73, which represents school support staff, on the picket line before dawn outside John A. Walsh Elementary School in Chicago's heavily immigrant Pilsen neighborhood.
Wednesday, Oct 16, 2019, 3:27 pm · By Amisha Patel and Nathan Ryan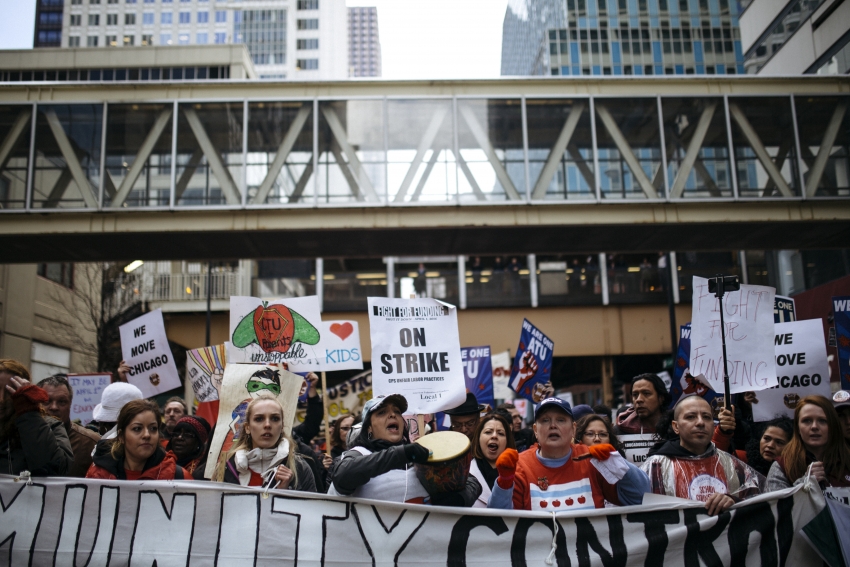 The past year of bold worker action in Chicago—which included the nation's first charter school strikes—is now headed towards a crescendo as teachers and support staff prepare to walk off the job on Thursday.
Wednesday, Oct 16, 2019, 11:50 am · By Michael Arria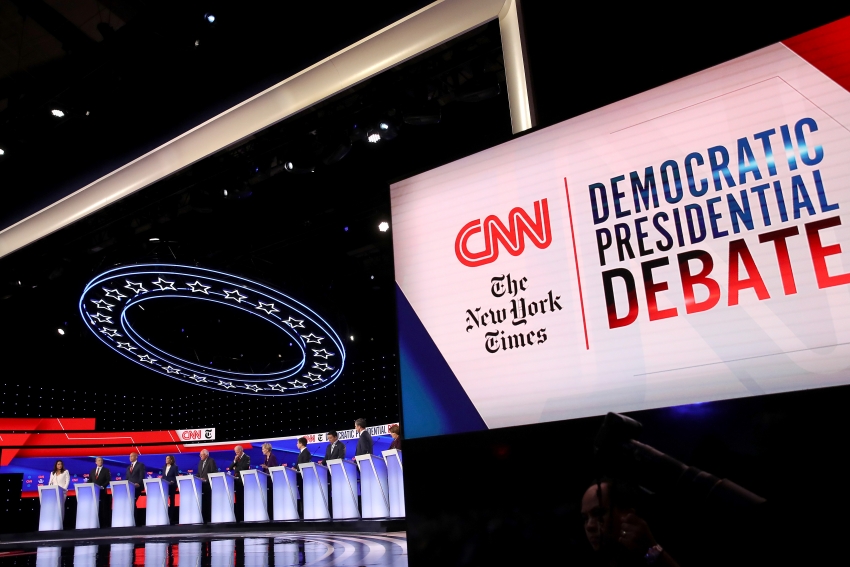 Last night, CNN and the New York Times co-hosted a Democratic debate in Westerville, Ohio—and even by the standards of the mainstream media, the omissions were glaring. There were no questions about police violence, affordable housing, Israel, or the climate crisis. However, there was a softball question about friendship inspired by the bond between Ellen DeGeneres and George W. Bush.
Tuesday, Oct 15, 2019, 3:26 pm · By Jeff Schuhrke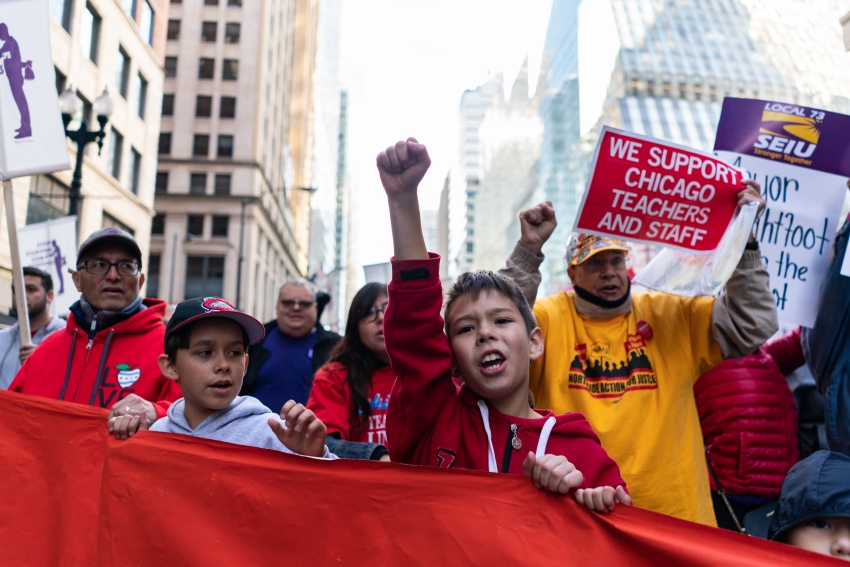 As 35,000 Chicago teachers, school support staff, and park district workers are set to begin a major strike on October 17, they boast the backing of students, parents, community organizations, and local unions who see the potential work stoppage as a crucial battle in the fight for a more just and equitable city. Thanks to the solidarity efforts of community and labor groups, more Chicagoans support the possible strike than oppose it, according to a recent poll by the Chicago Sun-Times.
Monday, Oct 14, 2019, 4:28 pm · By Rebecca Burns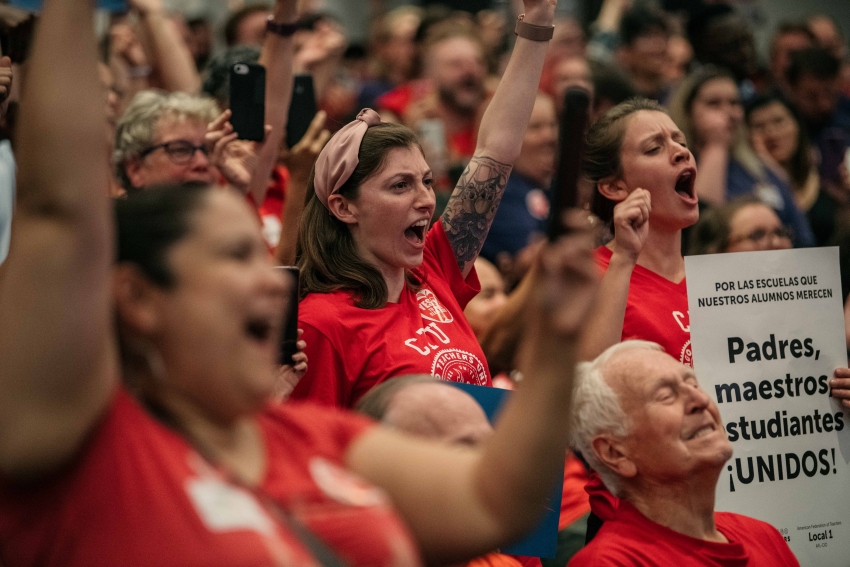 "Solving Chicago's affordable housing crisis? What's that got to do with a labor contract for educators?"
That's the question the Chicago Sun-Times editorial board asked last week as the city's teachers and school support staff inched closer to an October 17 strike date, with little progress made in negotiations for a new contract.
Tuesday, Oct 8, 2019, 4:20 pm · By Andy Lee Roth and April Anderson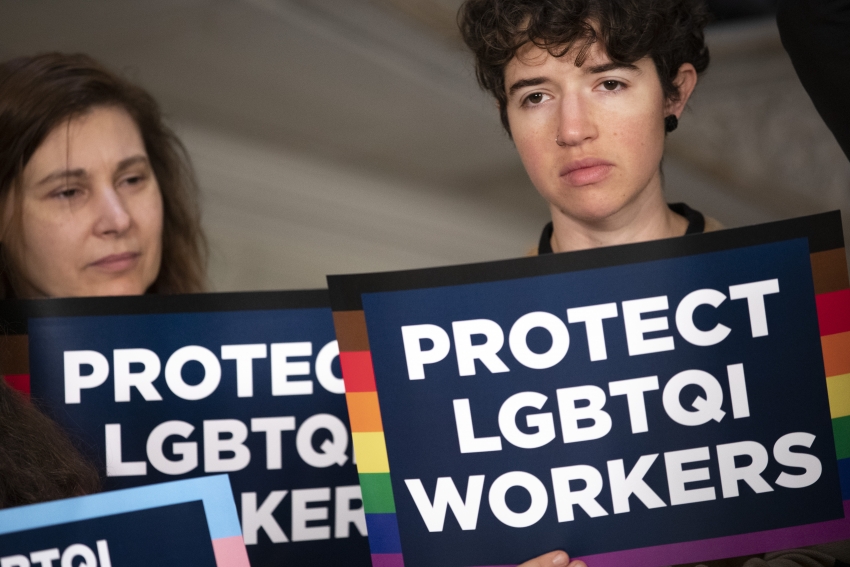 "Sex," Katherine Franke, a law professor at Columbia University, told the New York Times, "is a confounding term in our culture, in our language and certainly in the law." As the Supreme Court opens a new session, its justices are set to tackle the conundrum of defining "sex." At issue is whether Title VII of the landmark Civil Rights Act of 1964, which bars employment discrimination "because of sex," applies to gay, lesbian, and transgender employees.
Friday, Oct 4, 2019, 10:58 am · By Shaun Richman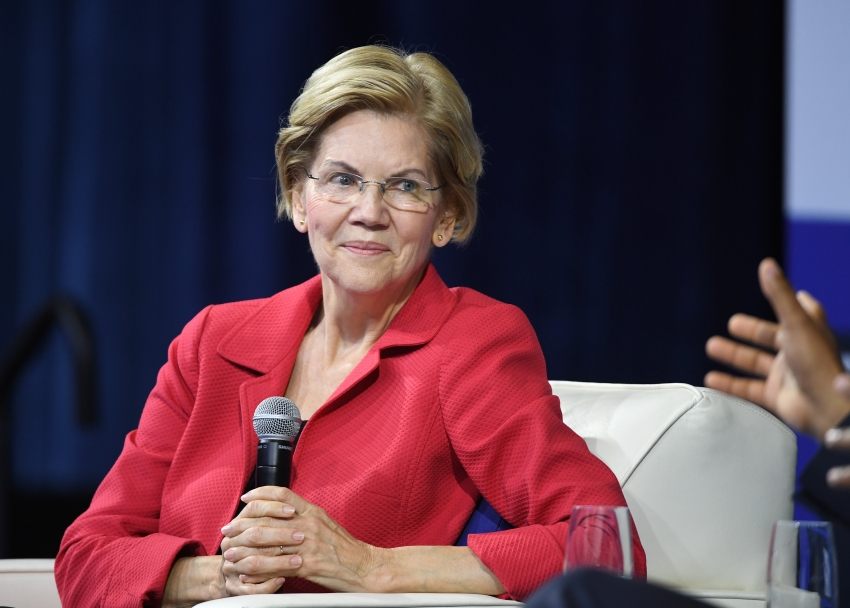 On Thursday, Elizabeth Warren released her long-awaited labor platform, titled "Empowering American Workers and Raising Wages." The plan provides unions with a long wish list of badly needed reforms and new powers. It also makes a solid case that, like Bernie Sanders, she would be the labor movement's biggest booster in the White House in generations.
Wednesday, Oct 2, 2019, 3:56 pm · By Rose Bookbinder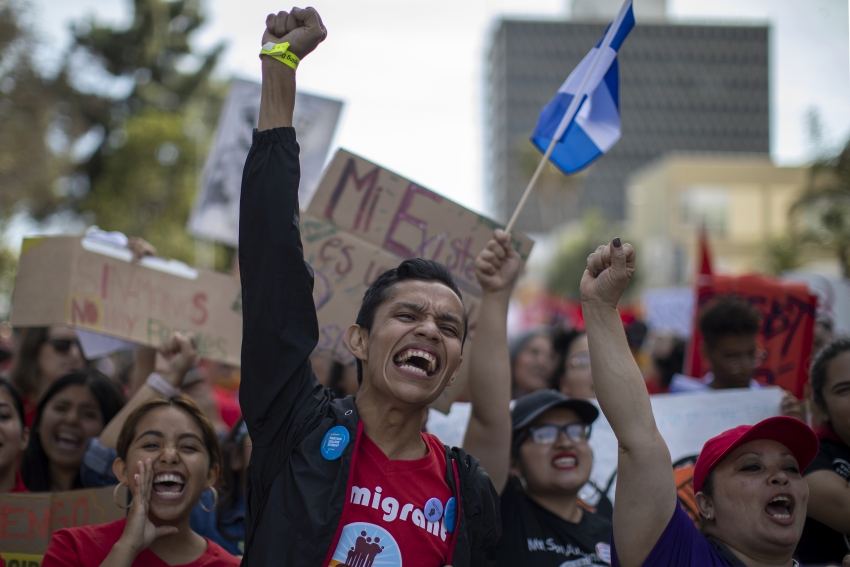 On August 7 the poultry towns of central Mississippi suffered the largest workplace raid in the U.S. since 2006. Some 680 chicken-processing workers from seven factories were detained and incarcerated by Immigration and Customs Enforcement (ICE).
Monday, Sep 30, 2019, 7:16 am · By Suzanne Gordon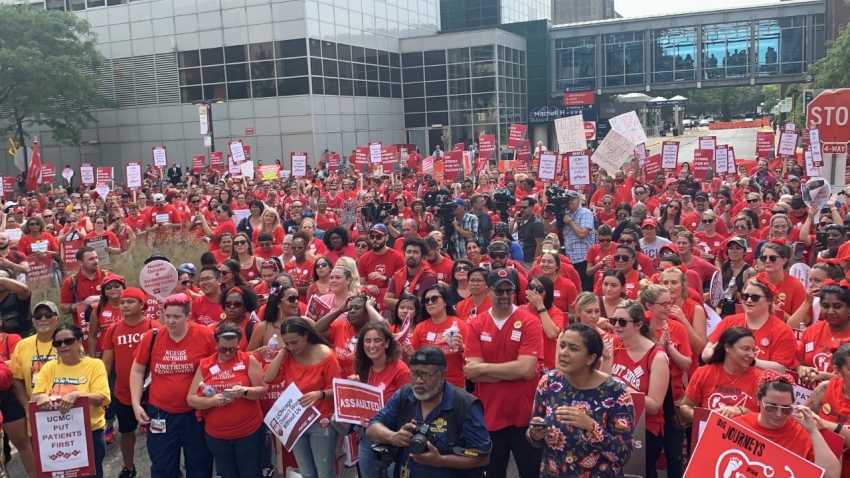 On September 20, 2,200 nurses represented by the National Nurses United (NNU) went on a one-day strike at the University of Chicago Medical Center. The Chicago nurses were protesting unsafe working conditions and forced overtime—and had been in contract negotiations with the hospital for months. The Medical Center has just spent $269 million on a hospital expansion that it, insists, represents an " investment to improve our community's health."
Wednesday, Sep 25, 2019, 4:43 pm · By Jeff Schuhrke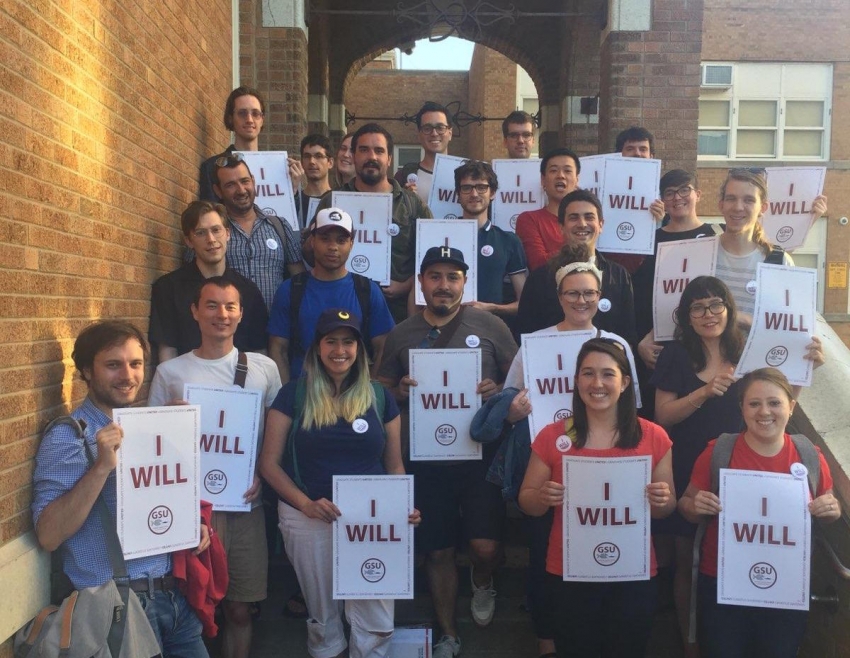 At universities across the country, graduate student workers perform essential labor. We teach classes, grade exams and assignments, tutor and mentor undergraduates, maintain labs, and perform clerical duties. Some 66,000 graduate employees at over 30 universities in the United States are currently represented by unions and protected through collective bargaining agreements, because public-sector labor laws in many states recognize the obvious—we are workers.