Monday, Aug 15, 2016, 4:51 pm · By Alexandra Bradbury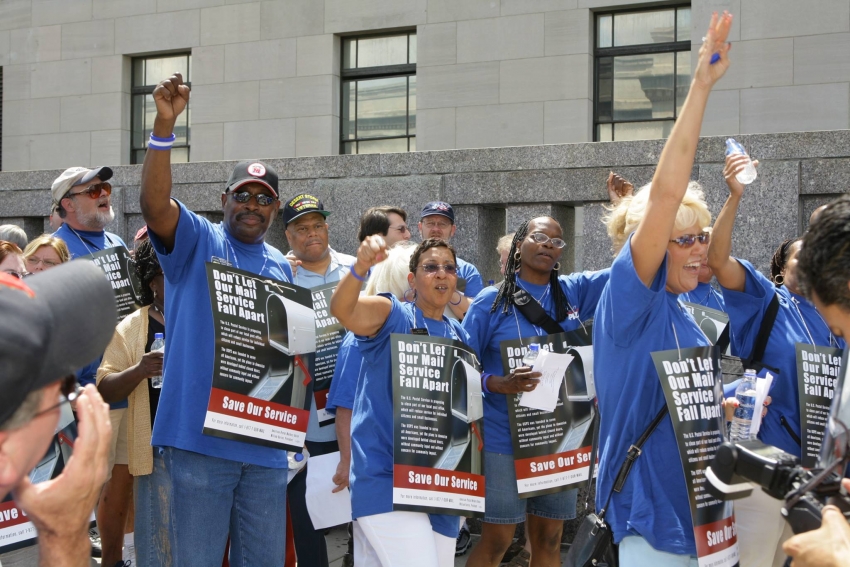 This article was first posted at Labor Notes.
They didn't end three-tier in a single blow. But in a new contract covering 200,000 members, the American Postal Workers Union made serious headway and fended off most concessionary demands, including the Postal Service's effort to create yet another tier.
Sunday, Aug 14, 2016, 6:37 pm · By David Moberg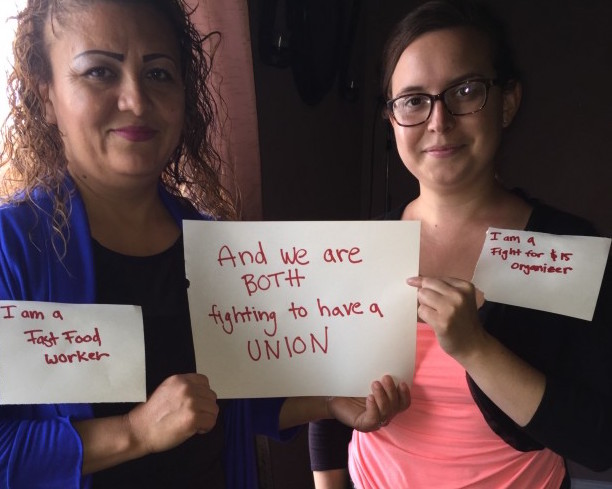 This story has been updated with a response from SEIU.
The start to this weekend's Fight for $15 convention didn't go as planned.
As roughly 10,000 conference goers gathered in Richmond, Va., to talk about unions and low-wage work, organizers behind the nationwide campaign demanded a union of their own.
On Friday, Jodi Lynn Fennell, a child care worker organizer from Las Vegas, attempted to deliver a letter from a Fight for $15 organizers asking the Service Employees International Union (SEIU) to acknowledge it was their employer and to give them the right to organize.
A small group of supporters accompanied Fennell as she approached the stage where SEIU President Mary Kay Henry was scheduled to deliver the keynote address. But security guards stopped them from delivering the letter and escorted them away from the stage. Later, according to the Union of Union Representatives (UUR), a supervisor told Fennell and four other organizers they had to fly back to Las Vegas early Saturday morning, at their own expense.
Friday, Aug 12, 2016, 2:34 pm · By Jen Johnson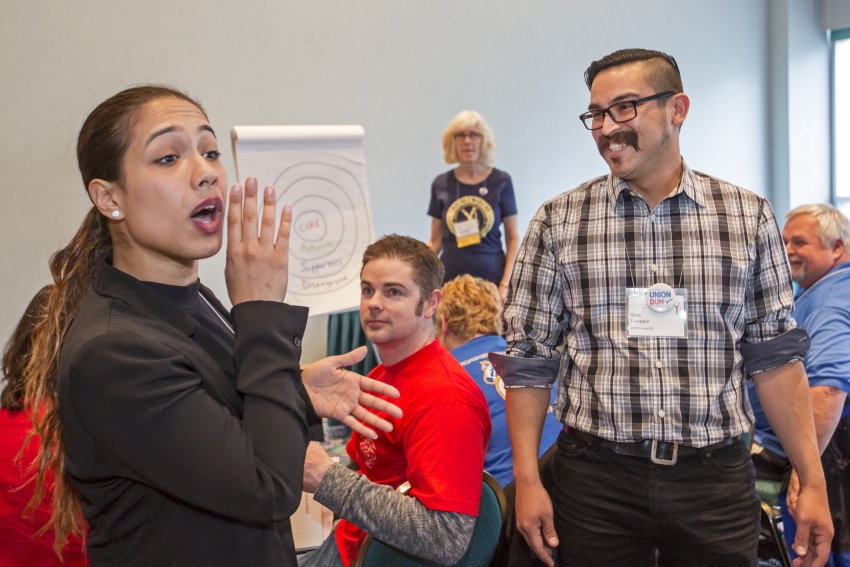 As a public high school history teacher for 10 years, I organized lesson plans and materials and the arrangement of my classroom. I facilitated thousands of discussions about history with classes of teenagers. I designed projects and guided the students to achieve our goals and get excited about learning and putting in the work.
Yet, somehow, if you asked me if I was an "organizer," I probably would have said that I wasn't. "Organizers are the professionals. I'm not a professional organizer!"
Thankfully, my union, the Chicago Teachers Union (CTU), has tried to change that wrong-headed perception. The CTU works hard to train our members to understand that organizing is grassroots rank-and-file work. There are leaders everywhere if you're looking for them. Improving our workplaces and the lives of our communities are collective tasks. We can all be organizers, but there is an art and science to learning to practice good labor organizing skills.
Thursday, Aug 11, 2016, 7:40 pm · By Elizabeth Grossman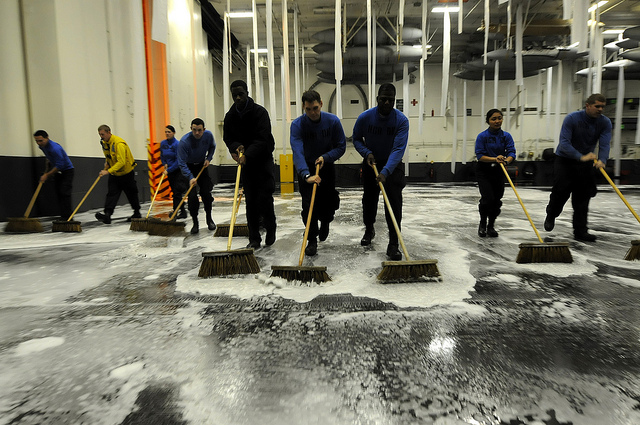 Drinking water supplies for at least six million Americans contain toxic industrial chemicals at levels that exceed the U.S. Environmental Protection Agency's (EPA) recommended safety limit. This number is likely an underestimate since the information available through the EPA does not include data for about one-third of Americans—those 100 million or more people who rely on private wells or the vast majority of public water systems that serve communities with populations of 10,000 or less. These are the conclusions of a new study whose authors include scientists at the Harvard T.H. Chan School of Public Health, the University of California at Berkeley and the California Department of Toxic Substances Control.
The study "is just showing us the tip of the iceberg," says author Philippe Grandjean, Harvard T.H. Chan adjunct professor of environmental health and University of Southern Denmark professor of environmental medicine. What also remains largely undocumented is the extent of exposure to workers on the frontline of this chemical use.
Thursday, Aug 11, 2016, 5:17 pm · By Adolph Reed Jr.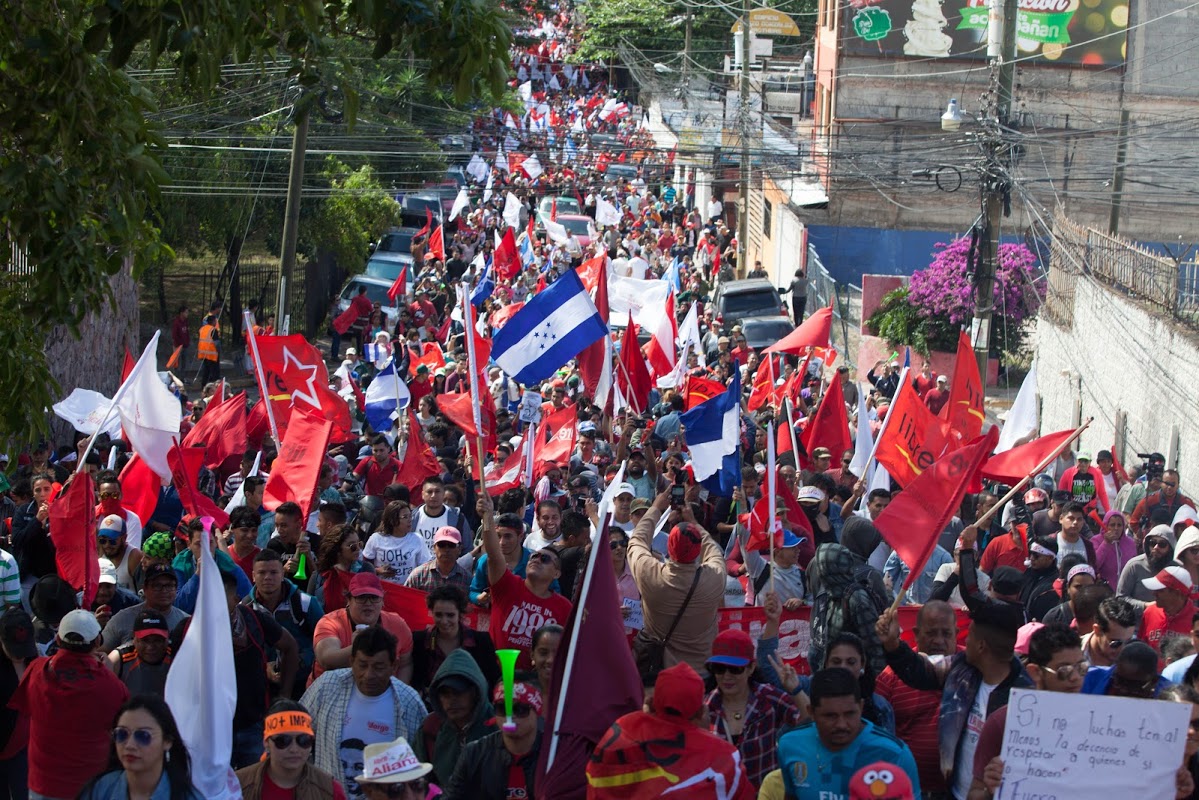 This article was first posted at Common Dreams.
In Atlantic City right now workers at the Trump Taj Mahal casino hotel, members of UNITE HERE Local 54, are waging a struggle that should make it one of those crystallizing flashpoints that garner national attention and mobilize support from the entire labor movement, progressives, and working people at large.
Such flashpoints arise only occasionally in workers' struggles for justice. In living memory, for example, Eastern Airlines, PATCO, Pittston, the Decatur wars, UPS, and most recently Verizon are among those that have attained that status. Those flashpoints of national concern and mobilization occur when what particular groups of workers are fighting for and against connects with broader tendencies and concerns in workplaces and the society in general. Downsizing, speedup, outsourcing, privatization, capital flight, unsafe working conditions, profitable employers' demands for concessions that imperil workers' standard of living are all among conditions that have triggered those moments. The striking Trump Taj Mahal workers are involved in precisely such a fundamental struggle now, one that should resonate far and wide among American workers and their unions.
Wednesday, Aug 10, 2016, 6:32 pm · By Parker Asmann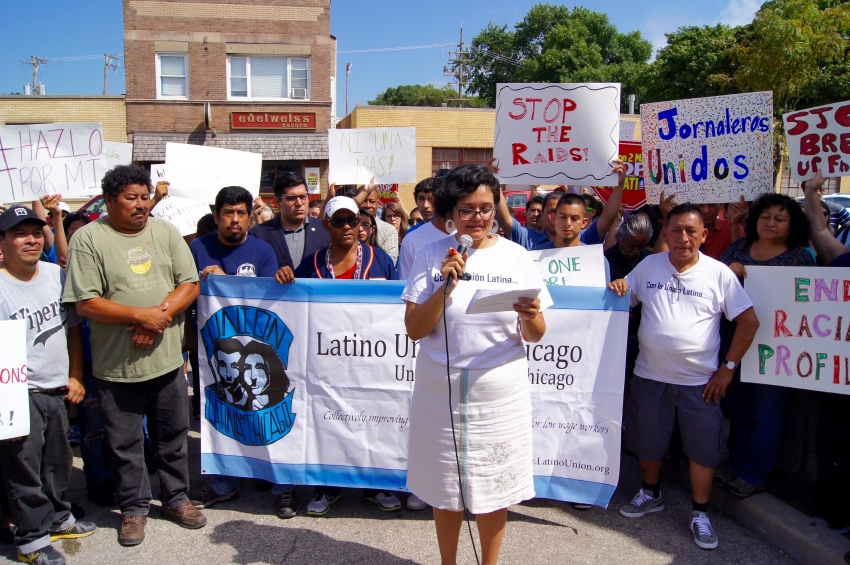 A Shell gas station sits on the corner of West Belmont and North Milwaukee Avenues in Chicago. Most days, day laborers gather there, looking for work. But last week, a small lot east of the gas station became the site of a street corner raid.
Three workers were detained Friday after ICE (Immigration and Customs Enforcement) agents pulled into the hiring site and demanded identification and papers from those present. While some workers were lucky enough to walk away, those who remained were fingerprinted and processed. Their fate was decided in an instant, without any warning.
Wednesday, Aug 10, 2016, 3:32 pm · By Bruce Vail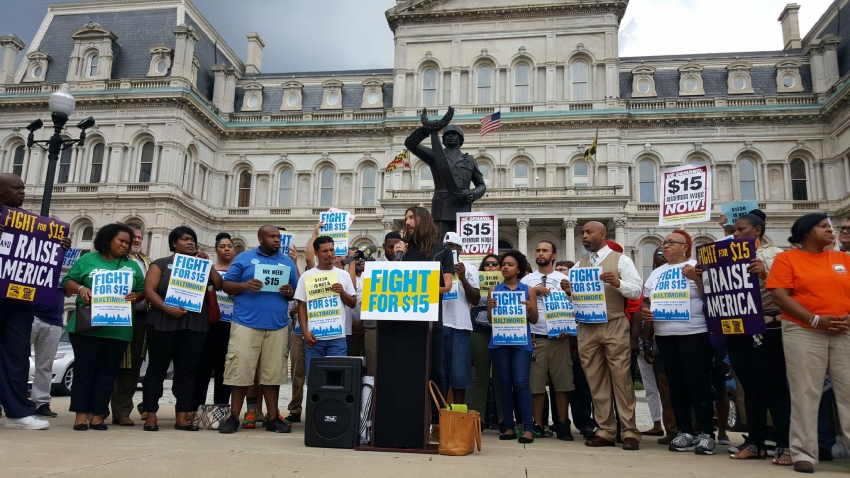 Just two weeks after the national Democratic Party endorsed a $15 minimum wage as part of its presidential campaign platform, local Democrats in Baltimore are fighting to save a citywide $15 wage proposal from a sneak attack—from none other than Charm City Democrats.
In a tense City Council session Monday, legislation to establish the $15 minimum barely survived an attempt to kill it by City Council President Jack Young. The 15-member council—all Democrats, including Young—ultimately voted 7-4 (with three abstentions and one absence) to advance the bill to a final vote next week, where its fate remains uncertain. The bill is in real danger of failing, Councilman Robert Curran told In These Times, as advocates for the legislation have been unable so far to line up the required eight votes for final passage.
Tuesday, Aug 9, 2016, 12:41 pm · By Peter Dreier and Mark Maier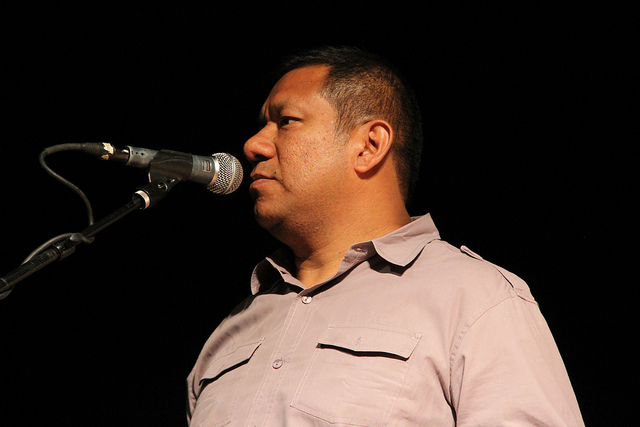 Pablo Alvarado is executive director of the Los Angeles-based National Day Laborer Organizing Network (NDLON)—a group dedicated to building a movement among low-wage workers, most of them immigrants and many of them undocumented. The 49-year old Alvarado, who came to the United States in 1990 from El Salvador, views NDLON as both a workers' rights and an immigrants' rights organization. It has been an important player in campaigns to win local minimum wage laws and to stop the exploitation of immigrant workers, many of whom survive in the shadow economy as day laborers, housekeepers, gardeners, restaurant workers and janitors.
We recently spoke with Alvarado in his small office at the Pasadena Community Job Center in Pasadena, California, one of some 70 worker centers in 21 states connected with NDLON. He is a whirlwind of activity, typically working 12 hours a day, running a national organization while engaged in the daily activities of the Pasadena center—counseling workers, organizing demonstrations, negotiating with city officials, raising money and supervising staff.
Friday, Aug 5, 2016, 3:43 pm · By Brandon Jordan
After six years without a contract, City University of New York professors and staff will finally get a raise.
Members of the Professional Staff Congress (PSC), which represents more than 25,000 professors and staff at CUNY, voted overwhelmingly—94 percent—in favor of a new contract.
Thursday, Aug 4, 2016, 6:30 pm · By Theo Anderson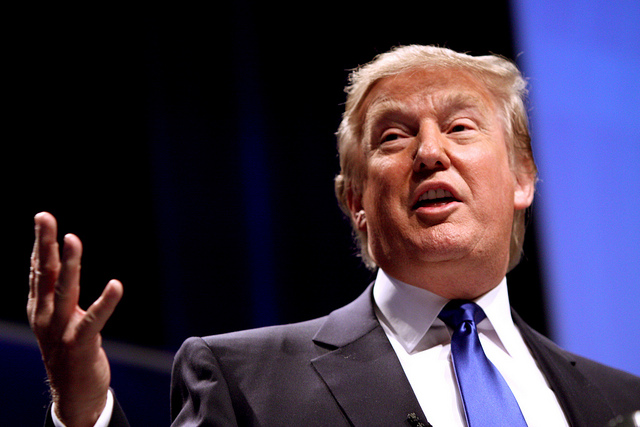 "Our politicians are stupid," Donald Trump said last August, at the first GOP presidential debate. "And the Mexican government is much smarter, much sharper, much more cunning."
He was talking about immigration policy, but over the last several months, Trump has applied the same logic and language to trade deals.