Friday, Oct 7, 2016, 7:03 pm · By Justin Miller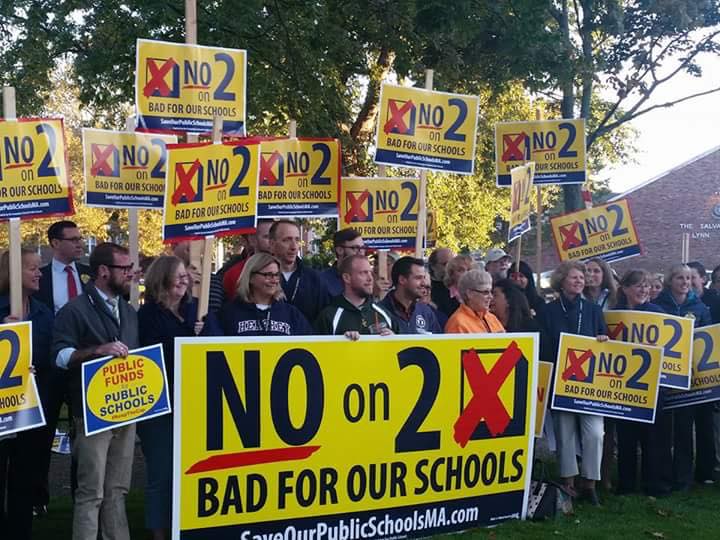 Millions of dollars of dark money are streaming into Massachusetts as charter school proponents try to pass Question 2, a contentious ballot measure that would raise the state's existing cap on charter schools. Teachers unions are scrambling to fight back against what they say is a heavy-handed attempt to dramatically expand public charters while hanging underfunded, traditional public schools out to dry.
Such fights are playing out across the country as the well-funded charter school network has turned its sights—and its millions—on state and local education politics. But Massachusetts, with its strict cap and accountability measures for charters, coupled with a rich tradition of public education, has long been the crown jewel for charter backers.
"They have targeted Massachusetts with the idea that if they can win here, it makes the road to privatization across the country easier," Massachusetts Teachers Association President Barbara Madeloni says. "Blowing this up would really be a feather in their cap."
Friday, Oct 7, 2016, 11:50 am · By Samantha Winslow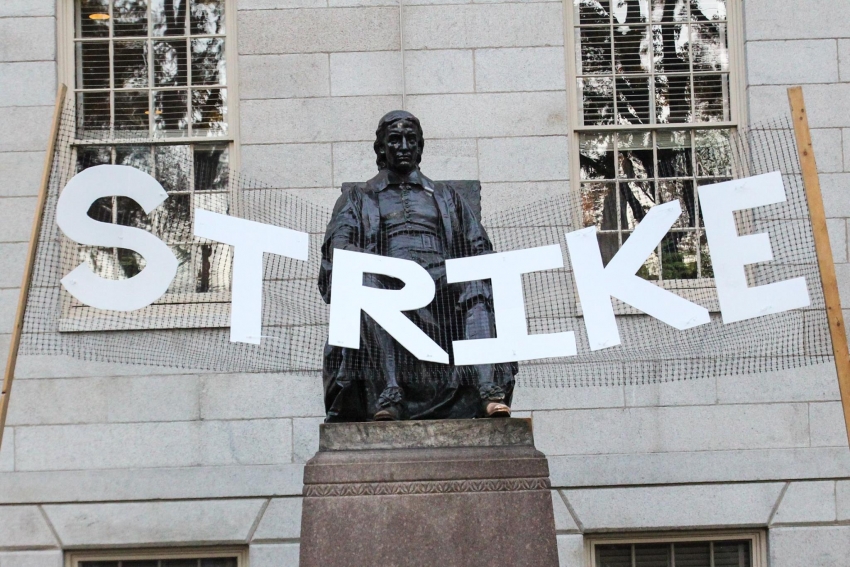 This article was first posted at Labor Notes.
On October 5, instead of setting up breakfast for thousands of college students, 700 cafeteria workers at the richest university in the world kicked off their first strike in three decades.
Harvard University's dining hall workers are demanding a living wage of $35,000 a year, and fighting administration efforts to increase co-pays on top of already costly health insurance plans.
Though their average wage is $22 an hour, workers say it's a struggle to get by during summer breaks, when they're out of work or forced to rely on lower-wage temp jobs. They say university administrators are unconcerned about the situation.
Thursday, Oct 6, 2016, 4:14 pm · By Bruce Vail
Perseverance paid off for a hardy band of stagehands trying to organize a labor union for concert workers and other temps in the Atlanta area. After three years of determined effort, including a major defeat in federal court, the workers have staged a comeback with the ratification of a first contract with one of the most prominent concert promoters in the country.
Leaders of the International Alliance of Theatrical Stage Employees (IATSE) and a spokeswoman for Live Nation Entertainment—a promoter that hires local stagehands, riggers and technicians for concerts and some outdoor festivals in the area—both confirmed the existence of a new agreement for Lakewood Amphitheater.
Tuesday, Oct 4, 2016, 12:35 pm · By Jeff Faux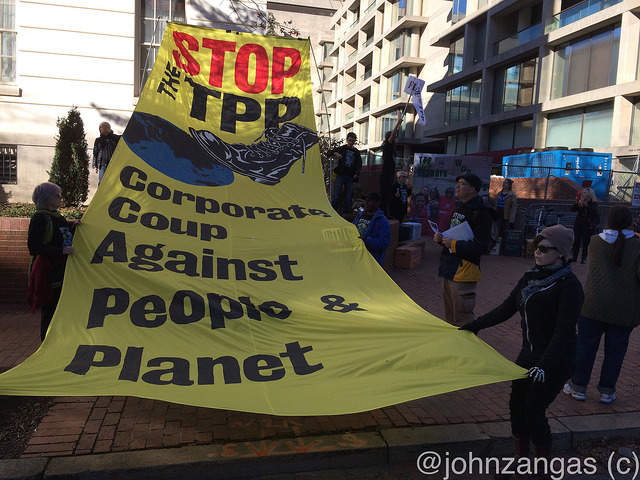 This article was first posted at The Globalist.
During the 1993 U.S. congressional debate over the North American Free Trade Agreement, a Democratic Congressman with a solid pro-labor voting record asked me why I thought NAFTA would be bad for working people.
After I had given my answer, he responded: "Well, you may be right about the economics." "But we have a 2000-mile border with Mexico. The President told me we need NAFTA to make it secure."
Thursday, Sep 29, 2016, 10:16 am · By Spencer McAvoy
The number of complex investment tools has exploded over the last several decades. Hedge funds, which have skyrocketed since the 1990s, are one such tool. They're called hedge funds—in the sense of hedging your bets—because, unlike more traditional investment options, they can bet against the market and, in theory, make profits even if stock prices are dropping across the board.
This promise of a safeguard against the whims of the market is especially attractive to large, institutional investors, like public pension funds and university endowments—groups that want a steady rate of return. Not only has this promise proved false during bad times, but hedge funds have proved a mediocre investment during good times too. Poor returns combined with exorbitant fees have cost universities and public employees billions of dollars.
Wednesday, Sep 28, 2016, 11:19 am · By s.e. smith
Privatization is bad news for federal, state and local government workers, and the communities where they live. That's according to a new report released Wednesday by In the Public Interest, a research group focused on the effects of privatization.
The study, "How Privatization Increases Inequality," explores the role privatization plays in the American economy—compiling data on the estimated $1.5 trillion of state and local contracts doled out each year.
"A lot of decisions are small," says Donald Cohen, executive director of In the Public Interest, but "if you add all that up, it's very significant."
Tuesday, Sep 27, 2016, 4:36 pm · By Joe Allen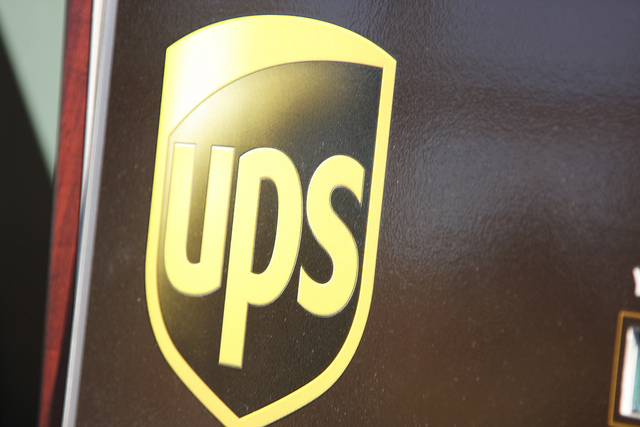 This article was first posted at Socialist Worker.
Earlier this year, United Parcel Service (UPS) boasted that it was "recognized as a World's Most Ethical Company for the 10th consecutive year by the Ethisphere Institute, a global leader in defining and advancing the standards of ethical business practices."
UPS is one of the world's most recognizable corporate brands, known for many decades by its familiar nickname "Big Brown" because of its familiar brown package delivery trucks. It has a global workforce of 440,000 and is one of the top 10 employers in the U.S.
Why has UPS been described as an ethical company? In a press release, Big Brown stressed that "the World's Most Ethical Companies designation recognizes those companies that align principle with action, (and) work tirelessly to make trust part of their corporate DNA."
But there's something else engrained deep in UPS's "corporate DNA": racism. Across the U.S., UPS has singled out and systematically harassed African American workers, leading to civil right lawsuits, protests by the NAACP and, in one case, a picket against racism by a local Teamsters union.
Tuesday, Sep 27, 2016, 11:02 am · By Mario Vasquez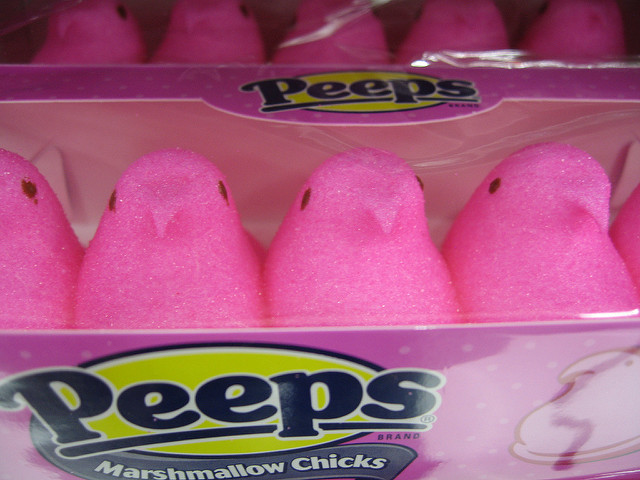 Workers employed by candy manufacturer, Just Born Quality Confections, in Bethlehem, Pennsylvania, are on strike over the company's pension plan proposal. The strike, workers allege, hits the company—which makes Peeps, as well as Mike and Ike and Hot Tamales candies—just as next year's Easter orders are meant to be made.
"This is my livelihood," says Alex Fattore, a mechanic who has been at Just Born since 1980. "We make Easter happen. I want to go back in there and make Easter happen."
Roughly 400 workers walked off the job September 7, drawing a hard line against the company's attempt to switch new hires to a 401(k), instead of the multiemployer pension plan that workers are presently a part of. They are represented by the Bakery, Confectionery, Tobacco Workers and Grain Millers (BCTGM) Union Local 6.
Friday, Sep 23, 2016, 6:32 pm · By Chris Brooks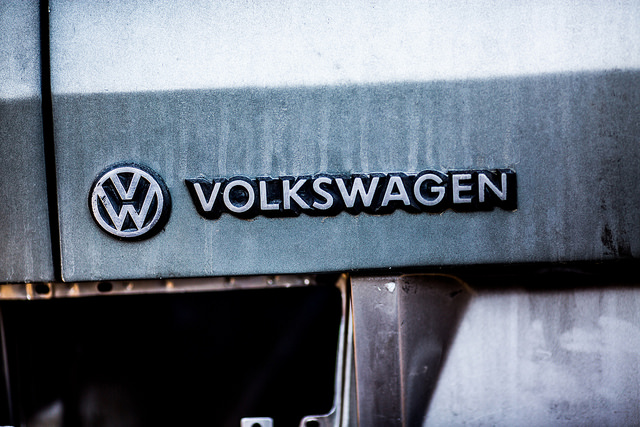 This article was first posted at Labor Notes.
Tennessee's infamous anti-union union is fading away for lack of members. Will Volkswagen's rationale for keeping out a real union crumble with it?
The American Council of Employees, a business-financed rival to the United Auto Workers at Chattanooga's VW plant, no longer meets the minimum membership threshold to qualify for meetings with management as part of the company's so-called "Community Organization Engagement" policy.
Friday, Sep 23, 2016, 11:43 am · By Cole Stangler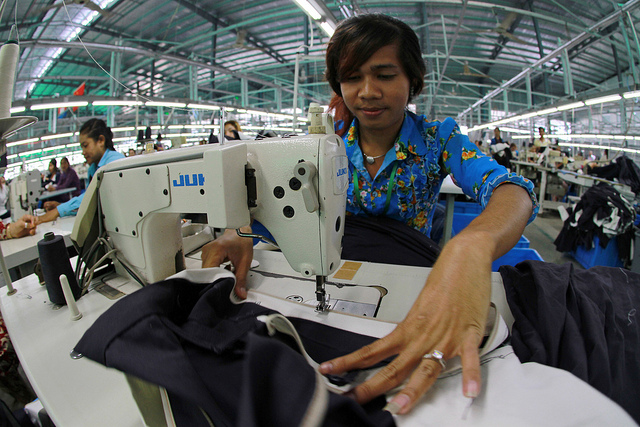 Major Western retailers sourcing clothing from Cambodia—a country marked by authoritarian rule and regularly ranked as one of the world's worst countries for workers—are declining to endorse a proposed hike in the garment industry's minimum wage that amounts to roughly $40 a month.
Like many of its neighbors in Southeast Asia, Cambodia is a popular spot for American and European brands to subcontract production of textiles and shoes. It offers easy market access and, above all, cheap labor. Against that backdrop, garment and footwear exports have more than doubled over the past decade—with suppliers pulling in contracts from top-name corporations like Walmart and Nike.
But the industry is not without conflict. In recent years, its overwhelmingly female workforce has led mass strikes and protests to demand higher wages, and several workers were killed in a police crackdown in January 2014. Further tension looms.