Wednesday, Feb 12, 2014, 7:57 pm · By Kari Lydersen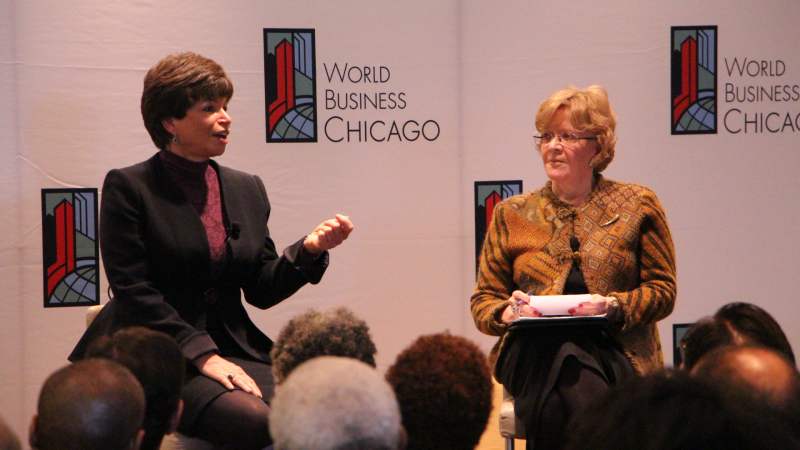 Many Democratic policymakers will readily agree with low-wage worker organizers on some fundamental issues about the state of the economy: Too many people are unemployed or underemployed, African Americans and immigrants are disproportionately affected and factors like the mass incarceration of Black men make the problem worse.
But the fixes the two groups promote don't necessarily look alike. On Monday morning, senior presidential aide Valerie Jarrett and Chicago Mayor Rahm Emanuel talked jobs to a room full of Chicago's civic and business leaders, emphasizing the importance of job-training in bolstering the city's economic growth and touting several high-tech initiatives intended to bring jobs to Chicago.
Some 33 hours later and a mile south down Michigan Avenue, a host of Chicago's top labor and immigrant organizers gathered for a forum, organized by Community Media Workshop, to showcase the vibrant range of policy and organizing work being done by restaurant, homecare, car wash and other service workers and their advocates.
The fact is, no matter how many people are trained to obtain well-paying advanced manufacturing or high tech jobs, someone still has to do the work of flipping burgers, caring for the elderly or unloading pallets in a warehouse. So labor organizers believe that more attention must be paid to enshrining and protecting the rights of workers in the service jobs that can't be outsourced and will continue to make up the base of our economy.
Wednesday, Feb 12, 2014, 7:00 pm · By Bruce Vail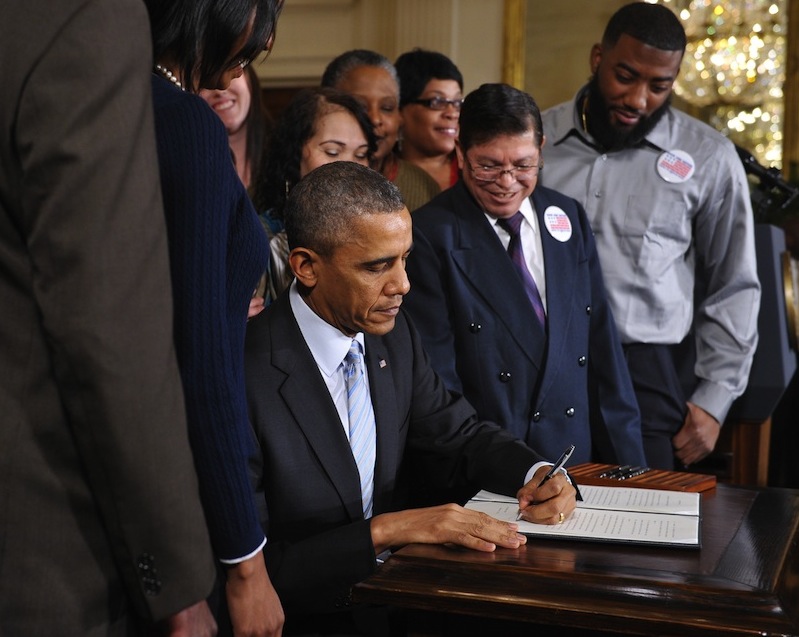 Today, President Barack Obama honored his promise from last month's State of the Union address to raise the minimum wage for some workers indirectly employed by the federal government. In a new executive order, he raised the minimum wage from $7.25 to $10.10 an hour, effective Jan. 1, 2015. The White House estimates the order will affect hundreds of thousands of workers employed by private companies with government contracts.
"Nobody who works full time should have to live in poverty," Obama said during a signing ceremony at the White House. He used the ceremony to repeat his calls for Congress to raise the federal minimum wage for all workers and for state and local governments and private businesses to also act to boost the income of low-wage workers.
Labor groups and union supporters reported they were pleased with the final shape of the executive order.
Wednesday, Feb 12, 2014, 6:10 pm · By Sarah Jaffe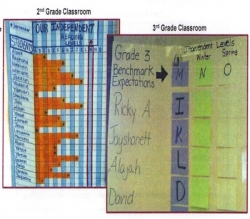 Last year, K-12 teachers in the Holyoke, Massachusetts school district were told to try a new tactic to improve test scores: posting "data walls" in their classrooms. The walls list students by name and rank them by their scores on standardized tests. This, they say administrators told them, would motivate children to try harder on those tests.
Teachers did so, many unwillingly. Agustin Morales, an English teacher at Maurice A. Donahue Elementary School in Holyoke felt pressure to comply, but finds the data walls cruel. One of his top students did poorly on a standardized test in November and found her name at the bottom of the data wall. Afterward, in a writing assignment for class, she "wrote about how sad she was, how depressed she was because she'd scored negatively on it. She felt stupid."
"So why do I hate data walls?" he continued. "Because of how she felt that day. She felt worthless. She felt like she wasn't as good as other people."
Wednesday, Feb 12, 2014, 11:11 am · By Mike Elk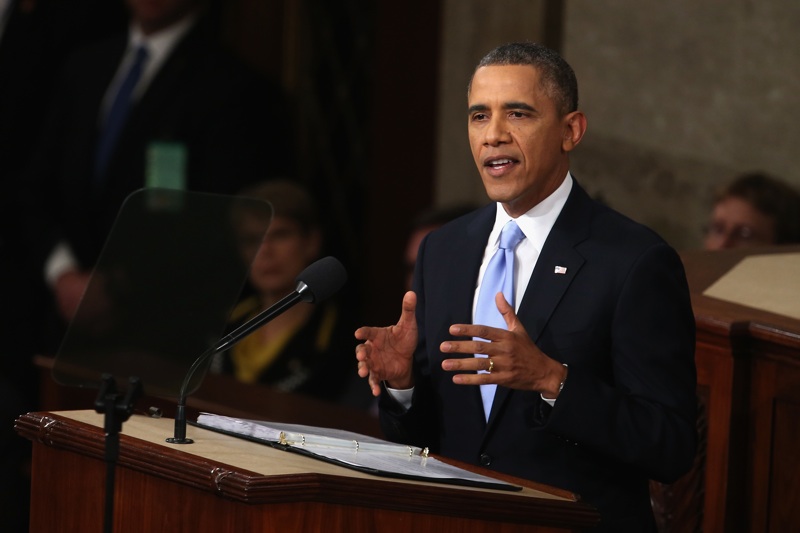 Earlier this month, Working In These Times broke the news that Obama's promise to raise the minimum wage to $10.10 an hour for federal contractors would not apply to thousands of disabled workers currently receiving subminimum wages—some as low as pennies an hour—under a special exemption from the Fair Labor Standards Act known as 14(c).
Now, Working In These Times has learned that following public outcry from disability, civil rights and labor organizations—as well as from President Obama's own independent advisory board, the National Council on Disability—the administration has decided to include some disabled workers employed in 14(c) programs in the wage increase.
President Obama is set to sign the executive order raising contractors' wages today. According to a White House press statement released this morning, the order will now ensure that people with disabilities "working under service or concessions contracts with the federal government will be covered by the same $10.10 per hour minimum wage protections."
Wednesday, Feb 12, 2014, 11:03 am · By Michelle Chen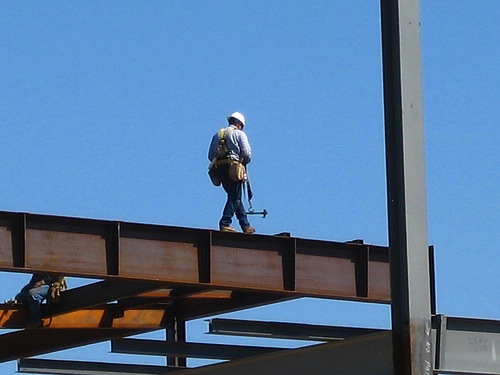 For workers in dangerous industries, safety should be non-negotiable. But the Supreme Court may have just given employers a little more leeway to put critical protections for workers on the table when bargaining over labor contracts.
In a unanimous decision issued last month in Sandifer v. United States Steel Corporation, the Supreme Court ruled against a group of steelworkers who argued that they should be compensated for the time they spend suiting up before and after their workdays, or "donning and doffing" protective gear including hard hats and safety glasses. Workers at U.S. Steel's Gary Works in Indiana had sought compensation for what they believed were unpaid overtime wages, earned during their time spent changing into and out of their work clothes, which they argued was not properly clocked.
But the justices ultimately ruled that the steel company's labor contract did not require the company to count the "donning and doffing" of workers' clothes as paid overtime labor under the Fair Labor Standards Act (FLSA), meaning that the workers will lose their claim to back pay for the time spent putting on and taking off their gear.
The Sandifer ruling is limited from a legal standpoint, as it applies only to section 203(o), an obscure provision of the FLSA governing wage negotiations in collectively-bargained union contracts. According to an analysis in legal news outlet SCOTUS Blog, section 203(o), a 1949 amendment to the FLSA, "allows collective-bargaining agreements to exclude time spent 'changing clothes' from the work time subject to the statute."
Tuesday, Feb 11, 2014, 6:31 pm · By Matthew Blake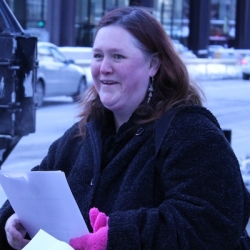 Kim Brown says that when she was laid off from her job in November 2011 doing customer service at an electric company in Chicago, she wasn't too upset. "I thought this would be a chance for me to get a better job," says Brown, who is in her late-40s and has a college degree in creative writing. "I was kind of trying to switch careers, maybe work for a non-profit or do political organizing."
But Brown soon discovered that she was mired in a terrible labor market. She got a few call backs from employers in her first six months out of work, but then the calls stopped. She tried temp agencies, but staffing agents told her, "You're going to be really hard for me to sell to companies because you haven't worked in six months."
In September, Brown finally landed a job, albeit a $9.25-an-hour, 30-hours-a-week gig doing administrative work at the University of Chicago's National Opinion Research Center. Brown, who does volunteer work at the Illinois chapter of Organizing for Action, President Barack Obama's issue advocacy arm, says a friend she met at the Obama re-election campaign told her about the job.
Tuesday, Feb 11, 2014, 3:42 pm · By Mike Elk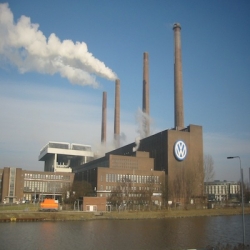 In the run-up to a union election, workers typically run a gauntlet of threats from management, including claims that a vote to unionize will jeopardize their jobs by hurting the company's bottom line.
But in the case of an upcoming union election for Volkswagen's 1,600-worker auto plant in Chattanooga, Tenn., set to run from February 12–14, the company has pledged to remain neutral during the union drive. Last week, Volkswagen even invited the United Auto Workers (UAW), which is vying to represent the workers, to come and make a pre-election presentation at the plant.
While Volkswagen has vowed not to interfere, however, outside forces have picked up the anti-union playbook and are telling workers that choosing union representation could endanger their jobs. At a press conference on Monday, Tennessee Republican State Senate Speaker Pro Tempore Bo Watson and Republican House Majority Leader Gerald McCormick implied that state subsidies to Volkswagen could be blocked if the plant unionizes.
Monday, Feb 10, 2014, 9:51 pm · By Bruce Vail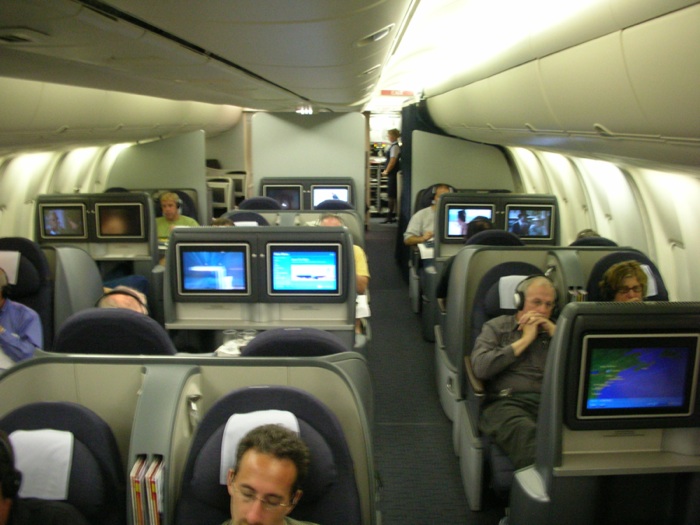 After United Airlines tried to impose "involuntary furloughs" on nearly 700 members of the Association of Flight Attendants (AFA) in January, aggressive pushback from the labor union forced a compromise late last week, according to labor and management representatives.
Open conflict between AFA and United erupted January 15 with news that the airline company aimed to bypass the existing collective bargaining agreement and force as many as 685 attendants off the job—for good, unless they are recalled by the company. United, which is currently laboring to complete its 2010 merger with Continental Airlines, sought to soften the blow by offering the affected United attendants similar jobs at Continental, but AFA leaders were angered by what they saw as an end run around their contract.
But an "agreement in principle" to end the conflict and provide better job protection for AFA members was reached February 7, reports union spokesperson Christopher Clarke. While some details are still being negotiated, the compromise will reduce the likelihood of job losses and offer union members broader pay and benefits protections, he tells Working In These Times. "It's not meant to fix the underlying problem, but to mitigate" the effects on individual attendants, he says of the February 7 agreement.
Monday, Feb 10, 2014, 12:48 pm · By Elizabeth Thiel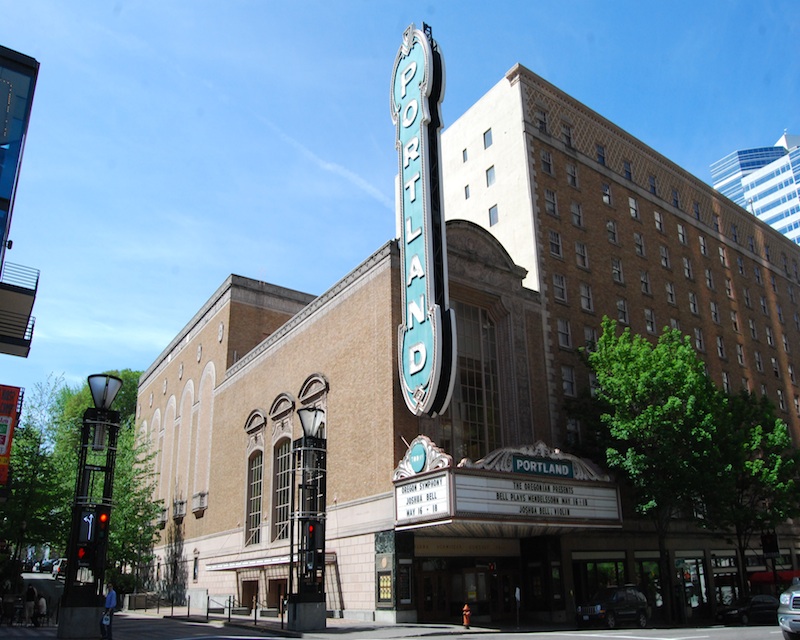 Portland, Oregon, teachers have voted nearly unanimously to strike. - See more at: http://labornotes.org/2014/02/portland-teachers-vote-strike#sthash.IPPnaYRm.dpuf
Portland, Oregon, teachers have voted nearly unanimously to strike. - See more at: http://labornotes.org/2014/02/portland-teachers-vote-strike#sthash.IPPnaYRm.dpuf
Portland, Oregon, teachers have voted nearly unanimously to strike. - See more at: http://labornotes.org/2014/02/portland-teachers-vote-strike#sthash.IPPnaYRm.dpuf
Portland teachers voted nearly unanimously to strike last week.
Over 2,800 members of the Portland Association of Teachers (PAT) packed the Arlene Schnitzer Concert hall Wednesday evening for the stand-up vote, while hundreds of community members rallied outside in the freezing cold with signs that read "We've Got Your Back" and "Support Our Teachers."
The union represents about 2,900 teachers, counselors, school psychologists, and coaches.
"What's going on in Portland Public Schools (PPS) has shed light on a bigger problem: that for too long, education has been underfunded by design," said teacher Adam Sanchez during debate before the vote. "It's time to demand that the money flows into the classroom—not to corporations, not to testing and textbook companies, not to bureaucrats and high-priced consultants."
A citywide group of mostly high school students, the Portland Student Union, has emerged as a powerful force of activism and supporter of the teachers' fight. Its demands, which dovetail with the teachers' contract proposals, include smaller class sizes, funding for the arts, more time with counselors and no school closures.
Students organized acts of solidarity with teachers in every one of the district's comprehensive high schools this week. At Cleveland High School, 600 students—half the student body—walked out Wednesday and marched to and around nearby middle and elementary schools, chanting "If you strike, we'll strike too!"
Thursday, Feb 6, 2014, 9:26 pm · By Mike Elk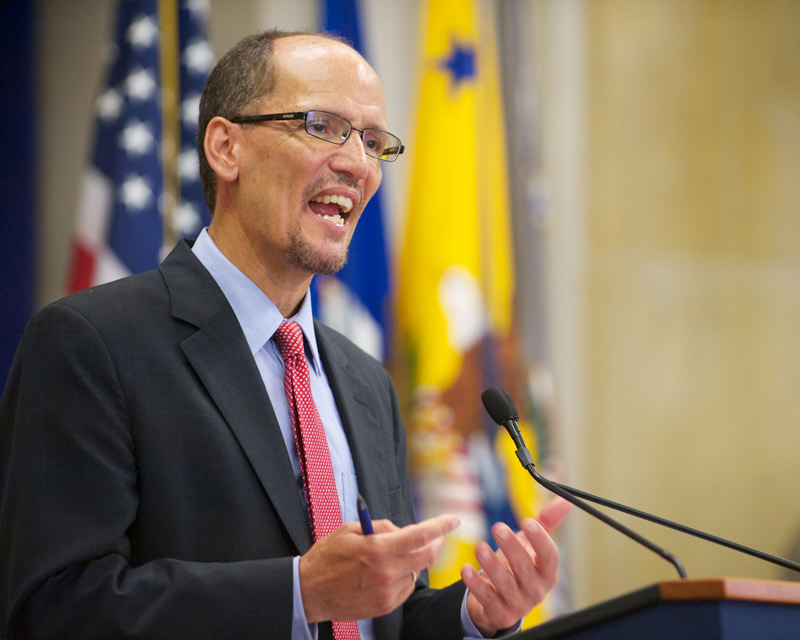 Last week, In These Times broke the news that Obama's executive order raising the minimum wage to $10.10 an hour for federal contractors would not apply to the thousands of disabled workers who currently make subminimum wages—some as low as pennies an hour—under "14(c) programs." Now, In These Times has learned that the Department of Labor is examining its position on this subject.
In a Tuesday morning interview on the Diane Rehm Show on Washington, D.C.'s WAMU, U.S. Secretary of Labor Thomas Perez referred to 14(c)—an exemption in the Fair Labor Standards Act that excludes workers with disabilities from minimum-wage protections if they are employed in certified training programs—as "a provision of law that really has worked to the detriment of people with disabilities."
"[That is] one of the issues that we are examining right now as we prepare to finalize the executive order," he continued.