Tuesday, Mar 25, 2014, 7:00 am · By Samantha Winslow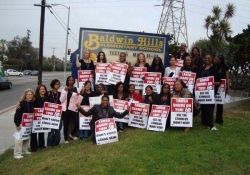 An activist slate pledging to reenergize teachers to fight attacks on public schools has just won leadership of United Teachers-Los Angeles, the second-largest teachers local in the country.
Union Power's presidential candidate, Alex Caputo-Pearl, beat out nine candidates with 48 percent—more than twice the votes of his nearest opponent, incumbent Warren Fletcher.
Caputo-Pearl needed 50 percent to win outright, however, so he will face an April runoff against Fletcher.
Outside the top spot, the coalition won outright every spot it ran for, 24 seats. "In every area, in every position it was a big margin between the Union Power candidates and our opponents," said teacher Rebecca Solomon, who won an executive board spot. "It's not against one person: it's everywhere.
"That shows the power of a coherent idea… I think people want to see a big change. People recognize that you need a big team," she said.
Friday, Mar 21, 2014, 7:03 pm · By Sarah Jaffe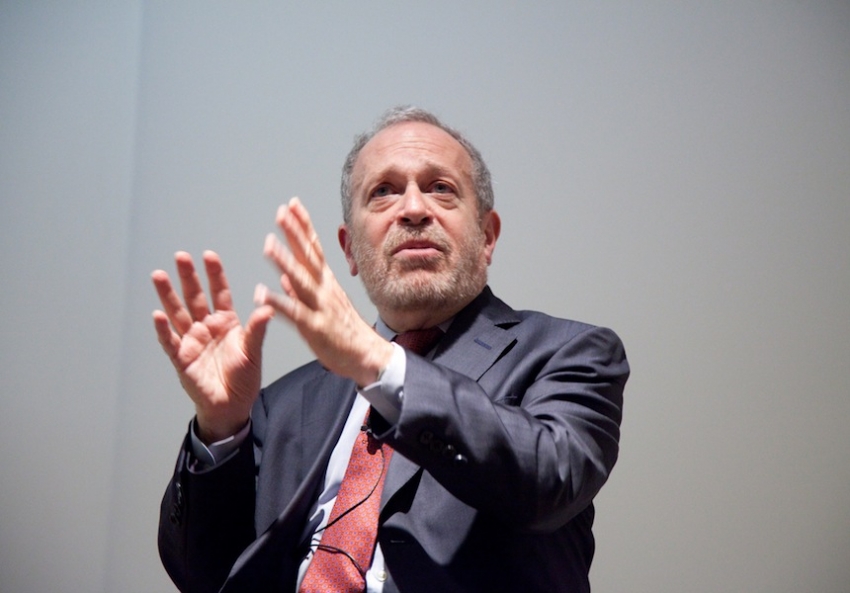 In a major victory for a long-running campaign, port truck drivers at Pacific 9 Transportation in California have won the right to be considered employees under the National Labor Relations Act, and to form a union.
That ruling, by Region 21 of the National Labor Relations Board, that the truckers had been misclassified as "independent contractors" comes after months of sustained actions, including strikes, by port truckers. It comes in an industry where union jobs were the standard until deregulation turned all workers into "free agents." Free agency, they quickly found, didn't come with much freedom, as they still had their hours and working conditions dictated by the company for whom they worked--but it came with a price tag. The cost of gas, truck maintenance and licenses landed on their shoulders instead of their employers'.
It's in this context that I'm thinking about the "end of jobs as we know them."
Friday, Mar 21, 2014, 6:58 pm · By Amien Essif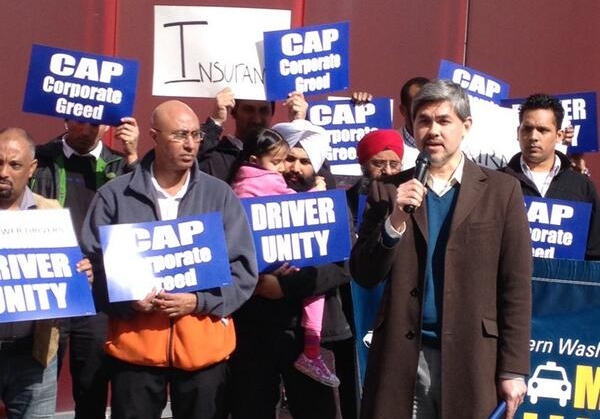 On Monday, the Seattle City Council voted unanimously to cap the number of rideshare drivers on the city streets. The rideshare companies Lyft, Uber and Sidecar, which pair drivers with riders through a web application service, were told they could each have no more than 150 drivers on the road at a given time, though there are no limits on how many vehicles or drivers they can have in their system. The new law is the first restriction placed on rideshare companies in Seattle that have been competing against a taxi industry faced with licensing obligations, strict insurance requirements and operational taxes. The new companies, unfettered by such regulations, have built up a fleet of an estimated 2,000 drivers in Seattle over recent years, causing concern in the taxi industry among companies, unions and drivers that the rideshare boom will undercut them—and perhaps ultimately drive them out of business.
Seattle's rideshare cap may be the first of its kind, but the city is not the first to put the brakes on the new web-based rideshare apps, also known as transportation network companies (TNC). TNC are banned from operation in New Orleans, Los Angeles, Miami, Austin and Portland, Ore. Currently, Chicago is considering whether to join Minneapolis, St. Paul, Milwaukee and Detroit in imposing taxi-like regulations on TNC, including a special license, a minimum insurance requirement and a transportation tax.
The Washington Post declared the Seattle vote "a major victory for the city's taxi cab drivers." Taxi companies such as Yellow Cab and individual drivers lobbied in favor of the new regulations, which, in addition to thinning the rideshare herd, will bring the web-based companies in line with state insurance requirements. To make up for the reduced number of transportation vehicles, the new legislation will, for the first time since 1990, issue new taxi licenses—200 of them.
But some taxi drivers aren't celebrating the vote.
Thursday, Mar 20, 2014, 4:28 pm · By Sean Crosbie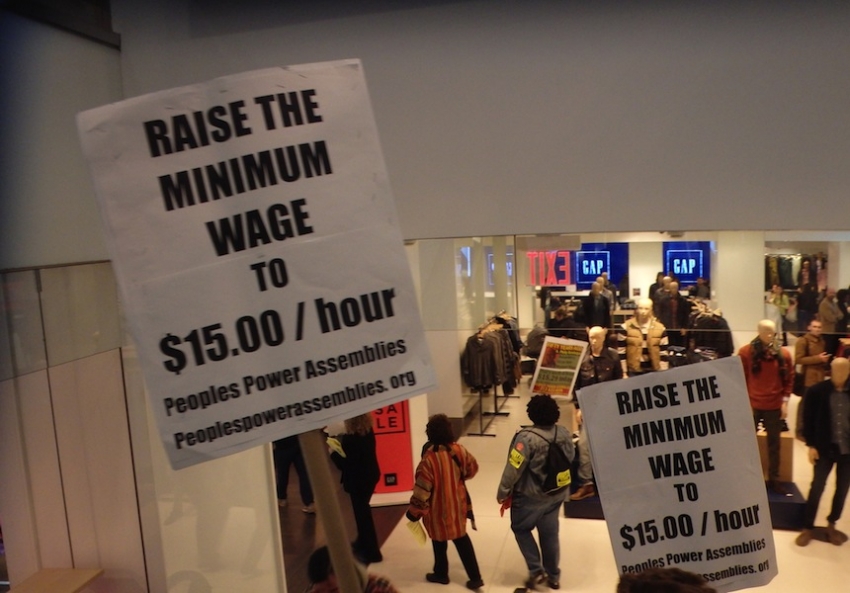 As a national conversation on raising the minimum wage gains steam, all eyes are turning to Seattle, where the city council appears poised to raise the wage floor to $15 per hour. Seattle would leapfrog Washington, D.C. and two neighboring Maryland counties, where lawmakers voted in December 2013 to increase the minimum wage to $11.50 per hour.
While a bill has yet to be proposed, there is strong movement that has secured public and legislative support. Since mid-2013, Seattle has been a hotbed of low-wage worker rallies for a $15 minimum wage, as part of the national Fight for 15 movement backed by the Service Employees International Union. According to a recent poll, 68 percent of the city's population is in favor of the measure, and all nine of the City Council members endorse the idea. Socialist City Council member Kshama Sawant made it a centerpiece of her campaign this fall, and new Mayor Ed Murray has said, "it is not a matter of if we get to $15 per hour, but when and how." A recommendation is expected to be delivered to the city council by May.
The $15 minimum would be a boon to low-wage workers, who are disproportionately women. According to the National Women's Law Center, women hold two-thirds of all low-wage jobs nationwide. And many of those women have families who depend on their earnings. According to the Pew Research Center, 40 percent of households with children depend on mothers as the sole or primary wage earners across the country.
Thursday, Mar 20, 2014, 2:15 pm · By Bruce Vail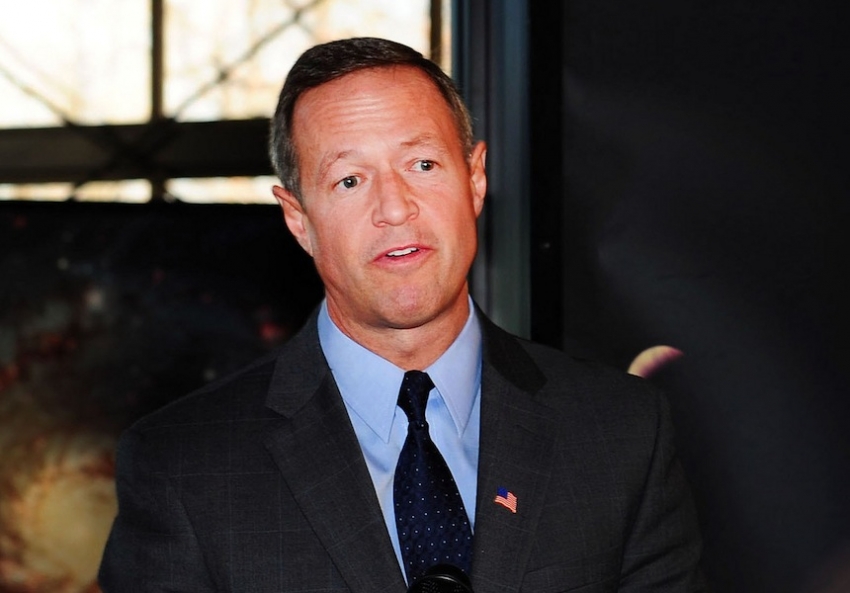 BALTIMORE – Part-time professors at the historic Maryland Institute College of Art are joining a growing movement of academic workers around the country who want a union to help them with fundamental issues of fair pay and decent job conditions.
A committee of part-time faculty—also known as adjuncts—filed a petition on March 7 with the National Labor Relations Board seeking an election to establish Gaithersburg, Md.-based Service Employees International Union Local 500 as its collective bargaining agent. Joshua Smith, one of the committee's leaders, tells In These Times that the adjuncts hope to move to an election within just a few weeks.
And instructors at other institutions in the region see the move to unionize as highly necessary. "This is an exciting development. Adjuncts really need a union to protect them from the abuses of a system they are unable to change. At the moment, they have no voice ... There can be no sense of community, scholarly or academic, when adjunct faculty are not included in decision-making as to curriculum or policy," says Peggy Beauvois, a part-time instructor in the College of Education at the nearby Loyola University Maryland, which does not employ unionized faculty.
Wednesday, Mar 19, 2014, 7:52 pm · By David Moberg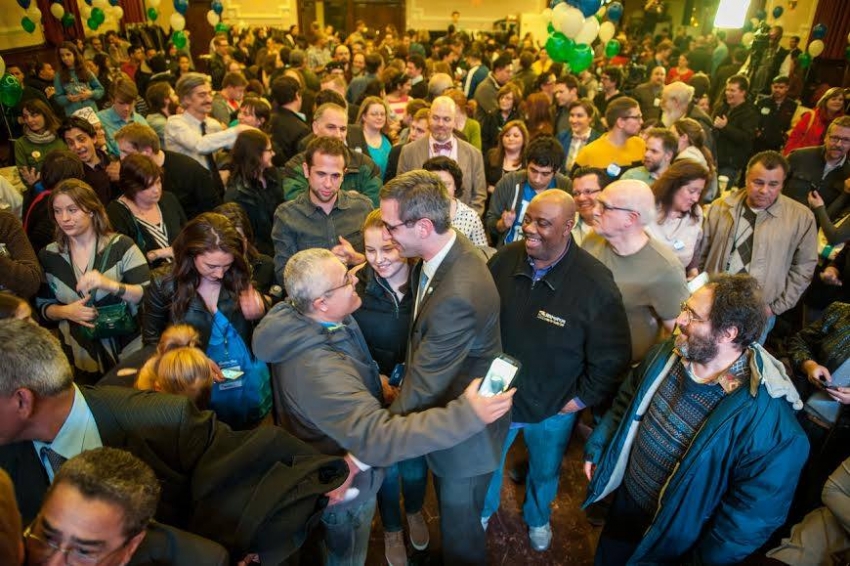 Illinois unions faced a hazardous field of candidates in Illinois' primary election contests on Tuesday, and most of the key races did not go their way—except for one, progressive Will Guzzardi's victory in the 39th district.
In the biggest blow to unions, anti-labor hedge-fund operator Bruce Rauner emerged victorious in the Republican gubernatorial primary. He will face off against incumbent Democratic Gov. Pat Quinn in the general election. Rauner campaigned to eliminate not only state pensions and other gains won by public sector unions, but also public sector unionism itself. Although it's not clear whether he can do so unilaterally as governor, he made clear he would try to emulate the anti-union actions of Republican governors of neighboring states, such as Scott Walker in Wisconsin and Mitch Daniels in Indiana.
While they may fear Rauner, unions also have reason to want to shake up Illinois' Democratic status quo. Legislative leaders, especially House Speaker Michael Madigan, have pushed bills to cut state workers' pensions and to undermine the Chicago Teachers Union. Three Democratic primaries for the House—in the 26th district, 39th district, and 40th district—presented opportunities for a challenger backed by a progressive labor-community alliance to upset an incumbent.
Wednesday, Mar 19, 2014, 5:40 pm · By Charlotte Lait and Patrick James Drennan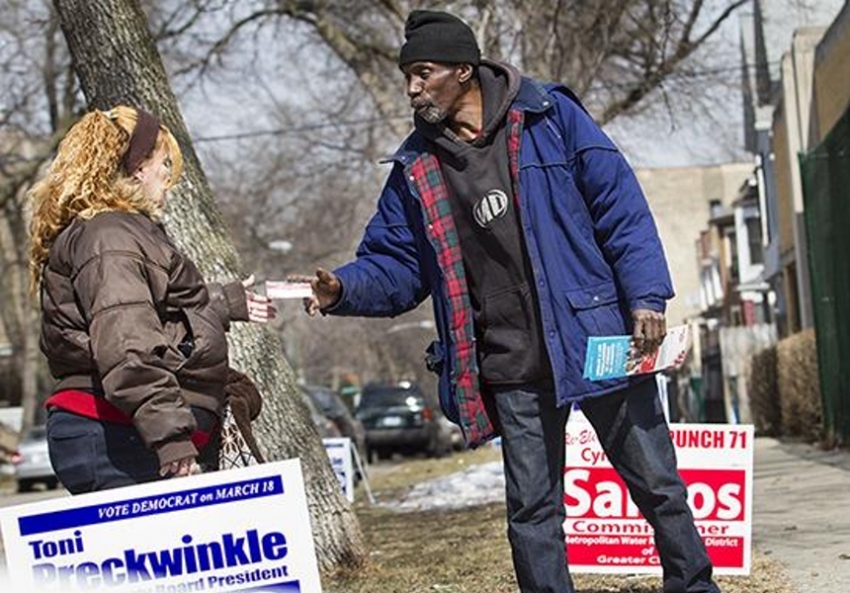 Reprinted with permission from The Chicago Reporter.
Chicago's referendum on a $15-an-hour minimum wage is the latest round in the fight for higher wages in the city.
In recent years, proposals to raise the city's minimum wage have failed to win support in City Hall. But on Tuesday, labor activists and progressives celebrated the symbolic victory they say is needed to press for a pay hike for Chicago's lowest-paid workers — many of whom are African Americans, Latinos and immigrants.
The measure was on ballots in 103 precincts across 20 of the city's 50 wards reaching about 5 percent of registered voters—half in predominantly African American communities on the South Side. With 100 precincts reporting, 86 percent of the roughly 9,800 voters who cast ballots supported increasing the minimum wage.
Tuesday, Mar 18, 2014, 7:00 pm · By Sarah Berlin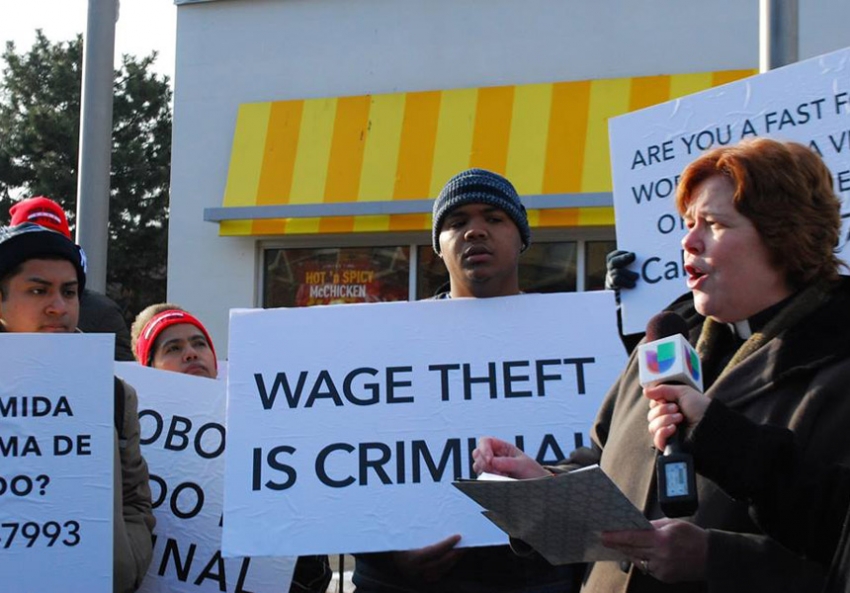 At 8:00 am on Tuesday, dozens of people gathered outside of a McDonald's restaurant on Chicago's Northwest side to protest what they say is the company's widespread practice of stealing wages from workers.
"We have one of the richest corporations in the country [in] one of the richest industries—a $200 billion industry—stealing from low-wage workers who are literally in poverty," says Deivid Rojas of Fight for 15, who organized the event.
Wage theft refers to any practice—such as paying employees less than the minimum wage or withholding paychecks—that denies workers their full wages as determined by the law or their contracts. Last week, McDonald's workers announced that they were launching a class action lawsuit against the corporation and its franchises for wage theft. Among other charges, workers from New York allege that their restaurant did not pay them for time spent cleaning uniforms, while workers from Michigan say they were required to work without clocking in. In response to the accusations, McDonald's posted a statement on its corporate website saying, "McDonald's restaurants remain open today—and every day—thanks to the teams of dedicated employees serving our customers."
Chicago's event was part of a national day of action to support the lawsuit and call attention on a broader scale to the company's allegedly exploitative practices. With the help of SEIU, workers and their supporters staged protests in 33 cities across the country, including San Diego, Boston and St. Louis.
Tuesday, Mar 18, 2014, 6:14 pm · By Cole Stangler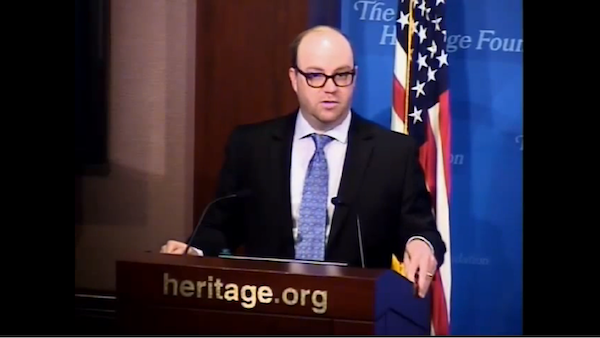 Sunday night's snowstorm in Washington, D.C. likely lowered the turnout for a Heritage Foundation panel on the defeat of the United Auto Workers' (UAW) election in February at the Volkswagen plant in Chattanooga, Tenn. But the sparse attendance seemed to make the roughly ten people that gathered Monday afternoon at the Lehrman Auditorium chummier than usual.
"Do we start a cheering section?" asked one audience member before the panel, gesturing toward Matt Patterson, head of the Americans for Tax Reform-funded Center for Worker Freedom (CWF), which played a crucial role in defeating the UAW's union drive at the Volkswagen plant. "Matt! Matt! Matt!" he began chanting, drawing a few chuckles.
Off-mic but onstage, the panelists were still getting ready to begin, when, from my seat in the front-row, I caught a joke that one of them, James Sherk, whispered to Patterson. "How many union members does it take to change a light bulb?" asked Sherk, a senior policy analyst in labor economics for Heritage.
"Ten," Sherk explained: four to change the light bulb and six to sit around doing nothing.
Monday, Mar 17, 2014, 6:35 pm · By Bruce Vail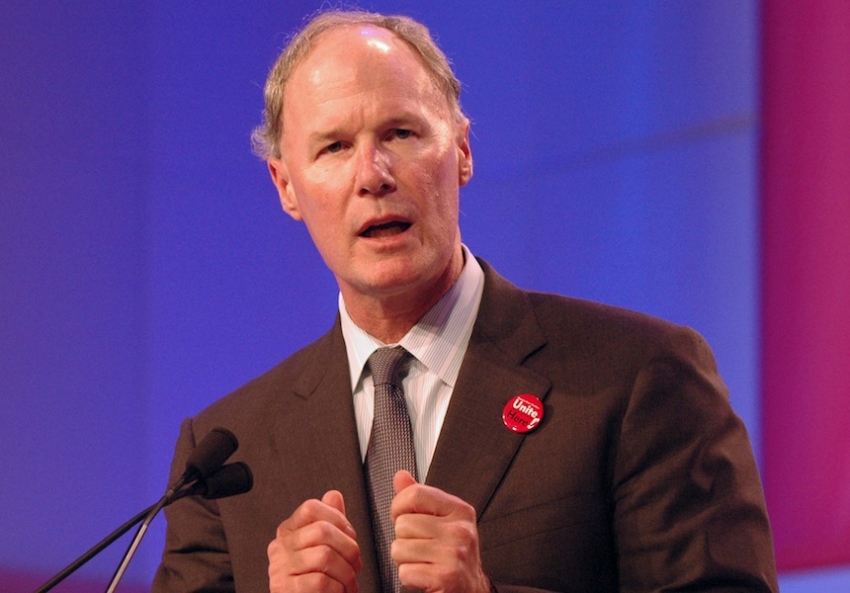 Since President Obama signed the Affordable Care Act (ACA) into law in 2010, unions say they have pleaded with the White House dozens of times to make labor-friendly changes to the law. With the deadline to sign up for 2014 coverage looming, hospitality union Unite Here has produced a stinging new report on the failure of the White House and congressional Democrats to face Obamacare's numerous problems.
The 12-page report, "The Irony of Obamacare: Making Inequality Worse," began circulating last week to its primary audience of some 270,000 Unite Here members. It largely focuses on the law's negative future impact on Unite Here's existing joint labor-management healthcare plans, also known as "Taft-Hartley plans," warning that union members may lose their existing insurance coverage and be forced to buy more expensive insurance elsewhere.
Overall, the report asserts, "without smart fixes, the [Affordable Care Act] threatens the middle class with higher premiums, loss of hours, and a shift to part-time work and less comprehensive coverage."