Thursday, Aug 31, 2017, 11:39 am · By Julianne Tveten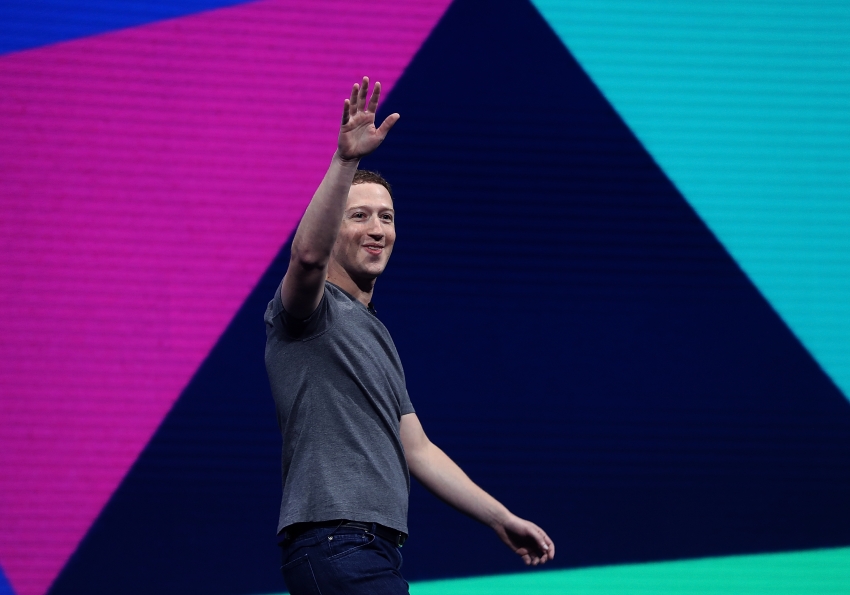 Following a wave of white supremacist rage from Silicon Valley to Virginia, the relationship between the technology industry and racism has suddenly come under a rare level of scrutiny.
In early August, Google developer James Damore released a manifesto reproaching workplace diversity initiatives, titled "Google's Ideological Echo Chamber." The incendiary document garnered extensive press coverage, with some liberal circles even looking into organizing demonstrations to condemn ideologies like Damore's. In response to public indignation, Google CEO Sundar Pichai condemned the manifesto.
Tuesday, Aug 29, 2017, 11:19 am · By Peter Cole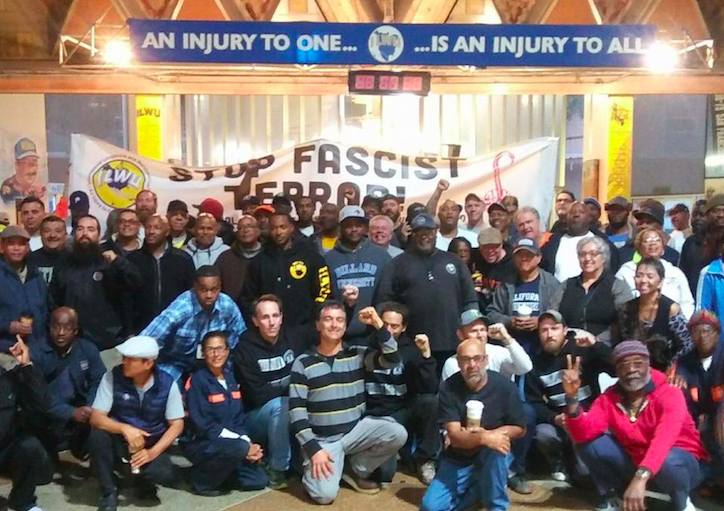 What role should the labor movement play in beating back the resurgence of fascism? Resistance, while a powerful concept, is far too vague. Local 10, the San Francisco Bay Area branch of the International Longshore and Warehouse Union (ILWU)—and perhaps the most radical union in the United States—demonstrates what can be done.
This past week, the San Francisco Bay Area—long a center of unionism, social justice movements and radicalism—took center stage. Patriot Prayer is a right-wing organization with a demonstrated history of inciting racist violence, most obviously in Portland, Ore., while ironically asserting peaceful intentions. The far-right group declared it would rally in San Francisco on Saturday.
Friday, Aug 25, 2017, 6:03 pm · By Thor Benson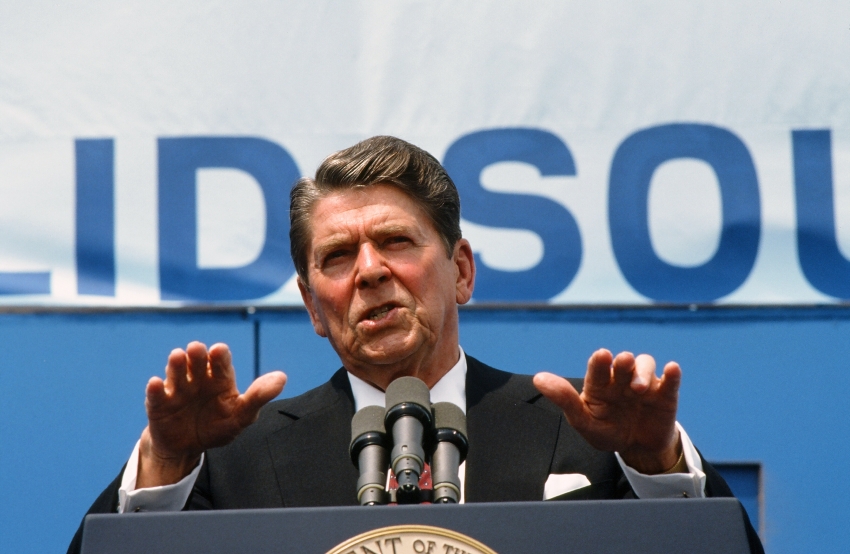 On Thursday, Labor Secretary Alexander Acosta announced that former President Ronald Reagan will be entering the Labor Department's Hall of Honor, joining the ranks of luminaries ranging from Mother Jones to Eugene Debs.
In his announcement, Acosta cited Reagan's tenure as the president of the Screen Actors Guild, along with a series of personal anecdotes, to explain that the Gipper was a friend of the working class. However, one does not have to be a history scholar to understand that Reagan was in fact an enemy of organized labor throughout his presidency.
Thursday, Aug 24, 2017, 3:41 pm · By Bruce Vail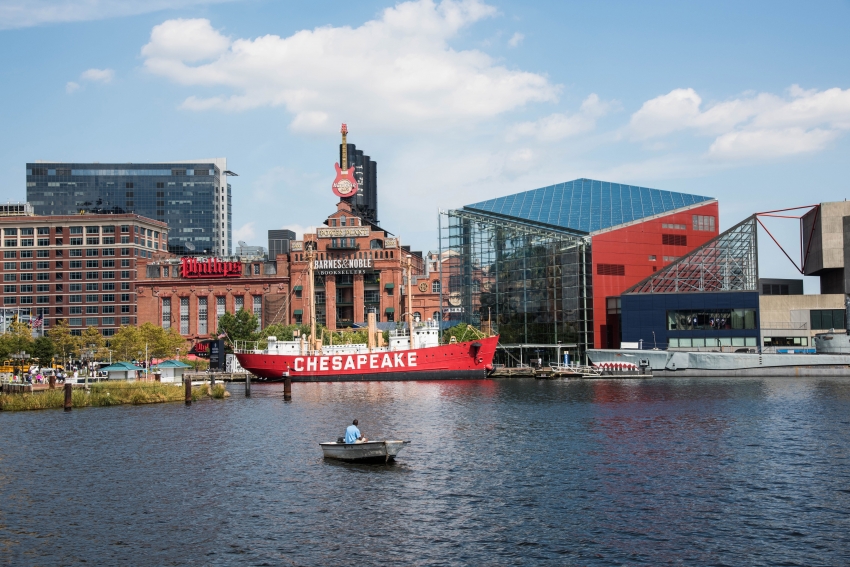 BALTIMORE – Elected officials are still taking heat for their recent decision to award nearly $1 billion in public benefits for a luxury real estate project on the old industrial waterfront. Lawmakers were further embarrassed in July when it emerged that one of the immediate results of the award is to kill roughly 100 of the few remaining unionized manufacturing jobs in a city still reeling from the 2015 uprisings against police killings.
Workers at the Locke Insulators plant were "stunned" July 10 to learn that corporate managers intended to close the factory and eliminate their jobs, says Dennis Orton, a representative of the United Electrical (UE) union. Without consulting workers, union representatives or community leaders, the company filed a legally required notice that it would shutter the plant permanently in just 60 days, Orton reports.
Thursday, Aug 24, 2017, 8:00 am · By Will Greenberg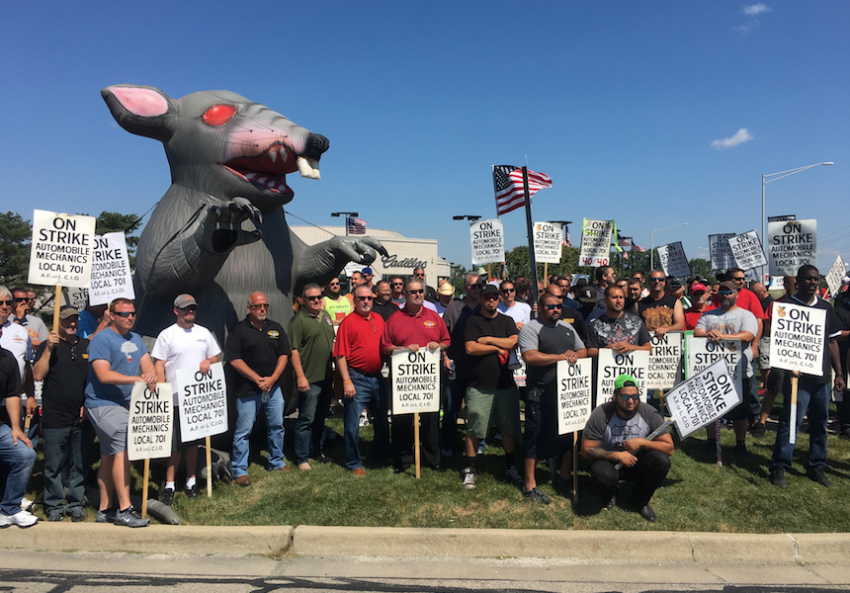 The cost of car repairs might make your heart sink, but Chicago-area mechanics say they don't get a fair deal from dealerships, either. On August 1, the nearly 2,000 members of Auto Mechanics Union Local 701 voted overwhelmingly to strike after rejecting a contract at the end of July. If the strike doesn't produce the contract the union wants, many young mechanics could be facing tough decisions about their future.
Rafael Rosas, 23, has been working at the Nissan dealership in Evanston, Ill, for three years. He was promoted from lube-technician to apprentice last year and now makes a little under $20 an hour. Before he can become a journeyman, or full-fledged mechanic, his employer must agree to promote him—a process that can take up to 8 years. Rosas says he can't wait that long; if the union fails at the negotiation table, he's going to leave the industry for plumbing or another more lucrative trade in order to keep up with rent, bills and student loan payments.
"I wanted to become a mechanic, and we'll see if everything works out," says Rosas. "If not, I'm gonna have to change careers."
Tuesday, Aug 22, 2017, 12:29 pm · By Robert E. Scott
The first round of the Trump administration's NAFTA renegotiations began in Washington wrapped up on Saturday. The negotiators will meet again in September in Mexico City and then again in October in Canada. The United States has not yet proposed any specific measures on important issues such as labor rights, currency manipulation, or rules of origin. By all accounts, these negotiations are more likely to hurt than help most working Americans, who would be better served by efforts to target countries with large, global trade surpluses such as China, the European Union (EU) and Japan. Rather than tinkering around the edges of NAFTA, the United States should begin a campaign to realign the U.S. dollar and rebalance global trade.
Monday, Aug 21, 2017, 5:04 pm · By Michael Arria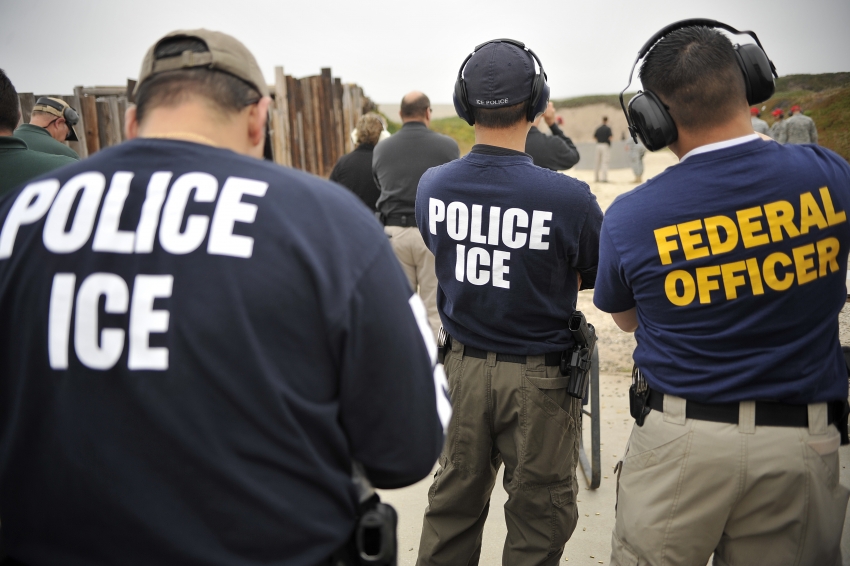 Last month, California Labor Commissioner Julie Su distributed a memo instructing her staff to turn away any Immigration and Customs Enforcement (ICE) agents who show up at labor offices without a federal warrant. This action came in response to three recent cases in which ICE sought workers' information shortly after they filed claims against their employers. Su told The Los Angeles Times that, in two of these cases, ICE officials showed up at the employees' labor hearing. In case ICE continues to show up at such hearings, Su provided suggested scripts to guide the interaction. "Would you please leave our office? The Labor Commissioner does not consent to your entry or search of any part of our office," reads one portion of the text.
ICE's targeting of labor hearings falls into a much broader pattern of workplace immigration raids. The second term of the George W. Bush administration saw a boom in such policies, with authorities carrying out hundreds of sweeps targeting workers. In May of 2008, hundreds of Homeland Security agents swooped into Postville, Iowa and arrested 389 employees at a kosher meatpacking plant. Nearly 300 of those workers spent five months in jail before being deported. In a town with a population of just 2,300 people, this meant that more than 10 percent of all residents were incarcerated as the result of one raid. "They don't go after employers. They don't put CEOs in jail," said Postville Community Schools superintendent David Strudthoff at the time. "[This] is like a natural disaster—only this one is man-made. In the end, it is the greater population that will suffer and the workforce that will be held accountable."
Friday, Aug 18, 2017, 1:50 pm · By Jeff Schuhrke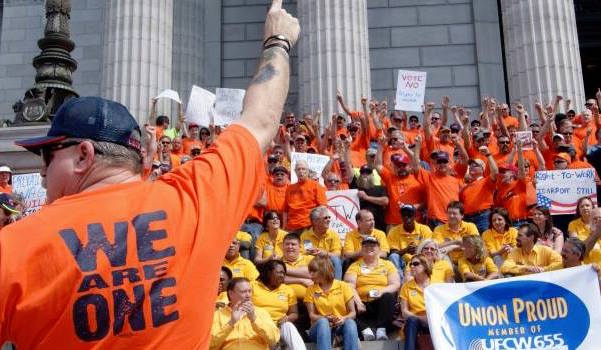 In a badly needed victory for organized labor, a coalition of workers' rights groups in Missouri is poised to halt a devastating new anti-union law from taking effect later this month.
The deceptively named "right-to-work" (RTW) legislation—quickly passed and signed into law this February by Missouri's new Republican governor, Eric Greitens—would prohibit unions in private sector workplaces from automatically collecting dues from the workers they are legally required to represent. Designed to decimate unions by cutting off their financial resources, RTW laws are currently in place in 27 other states.
Though the law is set to take effect on August 28, the pro-union We Are Missouri coalition, led by the Missouri AFL-CIO, says it has collected enough signatures from voters to call for a state-wide referendum in November 2018 that could nullify the legislation. Implementation of the RTW law would be put on hold at least until next year's referendum results are known.
Thursday, Aug 17, 2017, 10:36 am · By Michelle Chen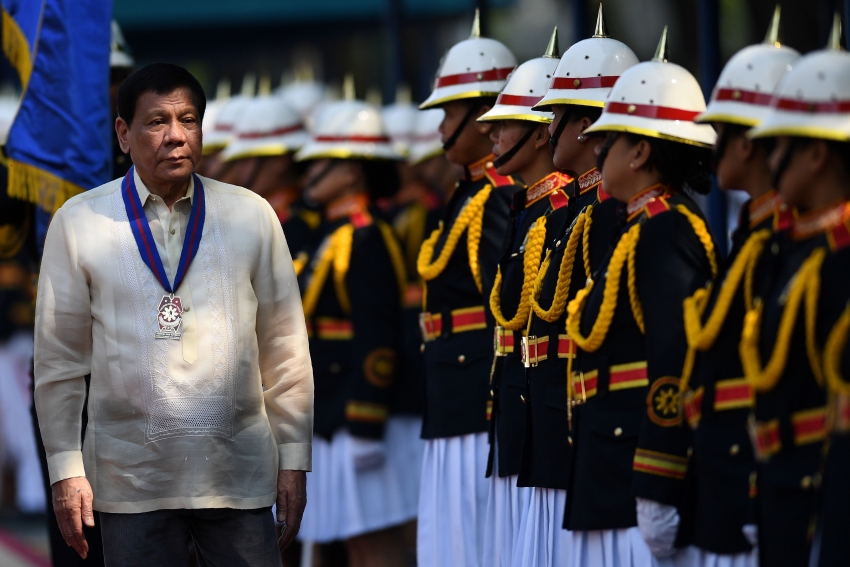 The people of Manila have always struggled to survive day to day, but now they're cheating death every night. The vices and bandits that usually roam the streets are being eclipsed by a crueler menace: the foot soldiers of President Rodrigo Duterte's authoritarian regime.
This week, Duterte brought another summer nightmare to the region, with 32 "drug personalities" slaughtered in 67 police operations, deployed in a series of raids on the provincial outskirts of the city. The massacre capped a year of thousands of killings in a hyper-militarized drug war, which seems to be growing bolder following Duterte's recent expansion of military rule.
Tuesday, Aug 15, 2017, 7:16 pm · By Russell Rickford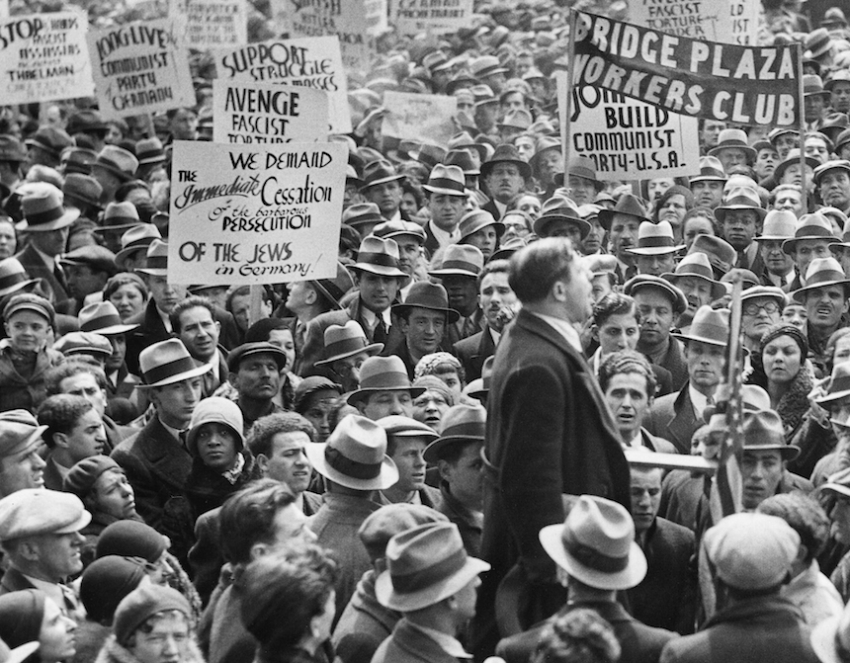 The tragic death of Heather Heyer, the 32-year-old paralegal who was killed when a motorist plowed into a crowd of counter-protesters who had gathered to oppose a white supremacist rally in Charlottesville, Va., may, in its own way, help prefigure the rebuilding of a more genuinely transformative Left in the United States.
Don't get me wrong; there is little to celebrate in the bloody onslaught in Charlottesville. Still, the passing of Heyer, who was reportedly a member of the Industrial Workers of the World (IWW), reminds us that a segment of egalitarian-minded, white anticapitalists remain among the ardent foes of racism in American life. Amid the "race versus class" debates currently dividing progressives, it is refreshing to note that some young leftists still believe that the transition to a more humane economy requires a frontal assault on white supremacy.