Monday, Aug 31, 2015, 3:26 pm · By Mario Vasquez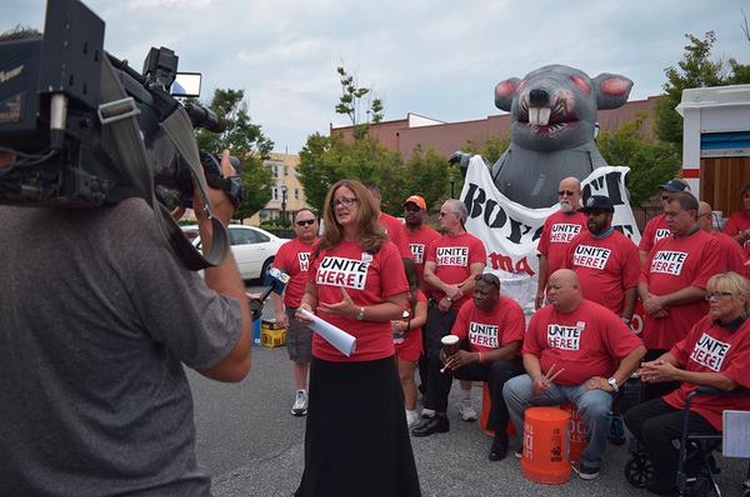 While Donald Trump's push for the Republican nomination for president is showing no signs of slowing, worker unrest at a hotel and casino that bear his name appears near the boiling point. Strike preparations have begun for over 1,100 non-gaming casino employees at the Trump Taj Mahal in Atlantic City, New Jersey. The workers, represented by UNITE HERE Local 54, gathered near their local headquarters last Tuesday to load strike materials like bullhorns, signs and drums into a storage container in a public attempt to prove to management that they are ready and willing to strike over large compensation package cuts that occurred last year.
Monday, Aug 31, 2015, 12:33 pm · By Ari Paul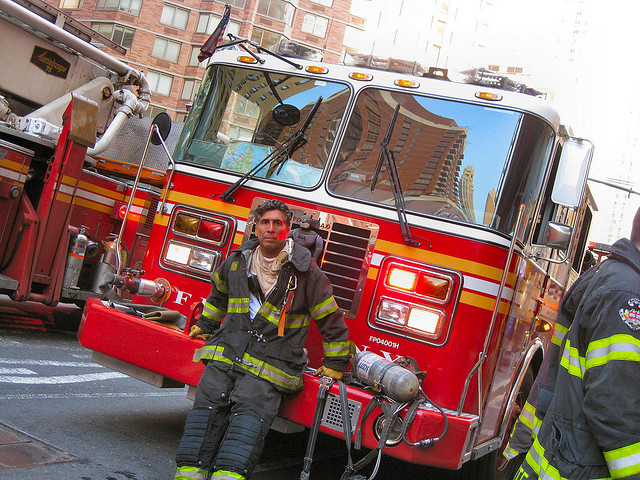 While much of New York City's political class was on vacation in the last week of August, the head of the city's main firefighters union, Steve Cassidy, blasted a modest program meant to advance minorities to the head of the department's hiring line.
Invoking the doctrine of fairness, Cassidy told the New York Daily News, "It's obvious this decision is being done on a political basis, who is going to pick these 100 cadets who will almost certainly be guaranteed a firefighter job? Who picks them, who decides?" adding, "This is making things worse, not better, and it's undermining civil service."
Last March, it seemed that New York's new mayor, Bill de Blasio, was on course to bring the Fire Department of New York (FDNY), where people of color are vastly underrepresented on the force (only 14 percent of the department's 11,000 firefighters were people of color in 2014, according to the Daily News), in line with other more diverse fire departments around the country—and the city's own demographics (according to census data, only 33.1 percent of the city was non-Hispanic white in 2011). The city settled a lawsuit with the Vulcan Society, an organization of black firefighters that has fought since the 1940s to integrate the department, that granted $98 million in back pay and benefits to black and Latino candidates who believe they were subjected to discriminatory entrance exams in 1999 and 2002.
Friday, Aug 28, 2015, 4:59 pm · By David Moberg
In a decision that could greatly improve prospects for workers to form unions in a fast-growing and largely low-wage swath of the U.S. workforce, the National Labor Relations Board (NLRB) redefined yesterday the standards for determining when more than one firm will be considered "joint employers" of a group of workers.
The new standard is largely a return to a broader, more inclusive definition used before the Reagan-era NLRB tightened the rules, thus narrowing the number of business operations considered to have joint employers of a particular group of workers
Thursday, Aug 27, 2015, 4:20 pm · By Bruce Vail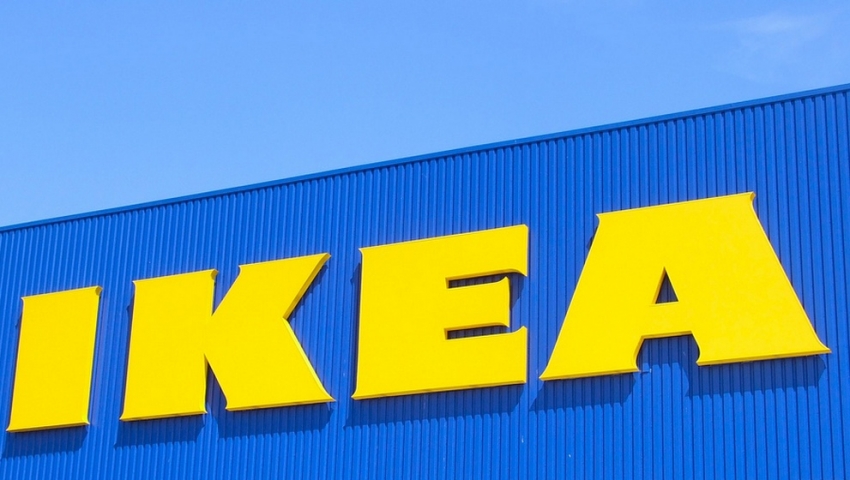 With a potential strike deadline looming at one of its largest U.S. warehouses, Sweden-based home furnishings retailer IKEA is facing renewed skepticism over its self-proclaimed commitment to fair labor policies, both in the United States and elsewhere.
The deadline has immediate impact for about 450 unionized warehouse workers in Perryville, Maryland, many of whom find themselves puzzled at what they say is IKEA's refusal to negotiate seriously over a new contract. But the skepticism about the company's goodwill towards its own union workers extends beyond rural Maryland to other outposts of IKEA's sprawling global empire, calling into question whether the Swedish symbol of modern corporate culture is in fact staging a clandestine retreat from its stated commitments to fundamental labor rights.
"It's pretty clear they don't want a contract" to replace a labor agreement set to expire August 31, says Greg Woods, a Perryville IKEA warehouse worker active in International Association Machinists (IAM) Local Lodge I-460. He says many members are worried about a strike or a lockout that could bust the newly formed union local.
Thursday, Aug 27, 2015, 12:16 pm · By Mario Vasquez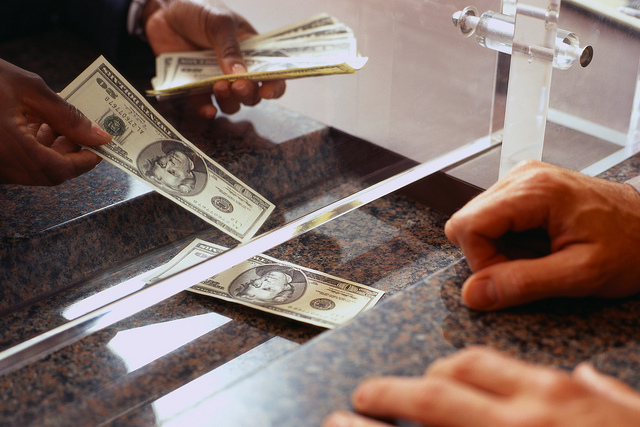 Walking into a bank, a customer is usually interacting with a teller dressed in business attire. The clothing gives the impression of relatively high, stable wages, maybe even a comfortable perch somewhere in the middle or upper-middle class. But the collared shirts and pressed slacks may be hiding the reality: a significant portion of customer service workers in the retail banking industry make salaries low enough to make public assistance necessary.
The Committee for Better Banks (CBB), a Communications Workers of America (CWA)-affiliated community and labor coalition, was created in 2013 to put an end to that. Cassaundra Plummer, a Maryland-based CBB member currently employed as a bank teller at TD Bank, told In These Times, "A lot of the issues within the banks are not discussed, they're kept really quiet. As a young woman, I always thought that working at a bank was more of a prestigious job than retail. Once I actually got into banking, I realized that it's not a whole lot different."
Wednesday, Aug 26, 2015, 12:39 pm · By Bruce Vail
In an emotional moment last week, Bob Kingsley received a long, loud and sometimes raucous standing ovation from about 250 hardcore union men and women meeting in a Baltimore hotel.
The ovation was less a response to the report he had just delivered to the convention delegates of the United Electrical, Radio, and Machine Workers of America (UE) than to the fact that his remarks were a sort of swan song, representing Kingsley's last official report after serving 22 years as the union's Director of Organization. Kingsley will retire from UE in several months, and the ovation was a personal tribute to his many years in the front lines of labor organizing.
But there was little to reflect a retiring spirit in Kingsley's report. He spoke boldly of the union's recent successes in organizing California van drivers at Renzenberger, a Kansas-based company that specializes in providing low-cost contract labor to railroads. He also spoke passionately of organizing efforts at General Electric plants in Texas and elsewhere, where the union is engaged in long-running campaigns to increase its membership in the company's sprawling network of U.S. factories. And new initiatives are sprouting, with organizers from UE's Young Activist Program visiting several new sites in Baltimore last week, including an Amazon warehouse that just opened early this year.
Wednesday, Aug 26, 2015, 11:23 am · By David Moberg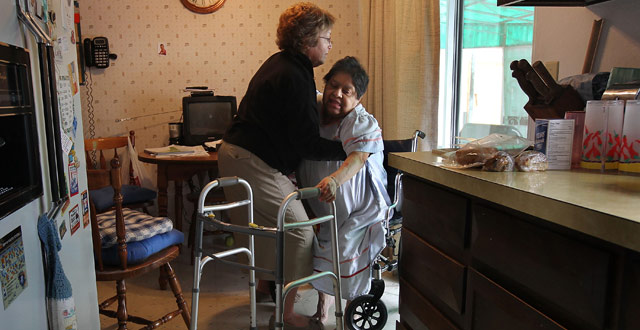 Two million American workers take care of other people with infirmities—frailties of old age, disabilities from injury or illness and other limitations that decades ago might have put them in an institution. But now many more of them are likely to be tended at home, and home care givers make up one of the fastest growing occupations in the country. Caregivers have long worked in limbo, however, with their rights ill-defined, their pay low, their industry in flux and their work underappreciated.
A District of Columbia Appellate Court took one big legal step towards improving the lot of home care workers on August 21 by upholding a decision by the Department of Labor that home care workers employed by third-party providers, whether public, non-profit or for-profit, are covered under federal wage and overtime rules.
Tuesday, Aug 25, 2015, 10:28 am · By Kevin Prosen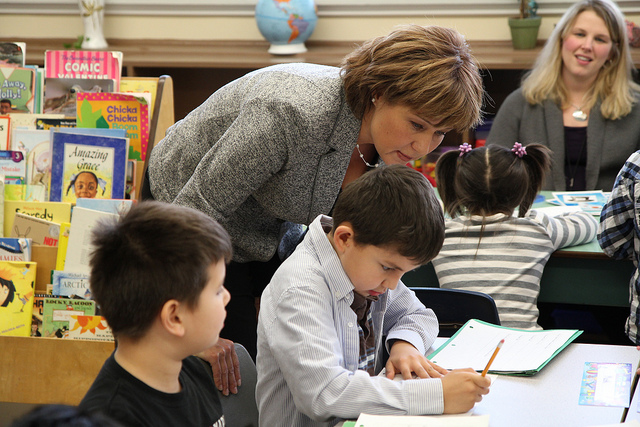 Like much else in the national education debate, panics about teacher shortages seem to be a perennial event. In a widely discussed article for the New York Times earlier this month, Motoko Rich called attention to sharp drops in enrollment in teacher training programs in California and documented that many districts are relaxing licensure requirements as a result, pushing more and more people into the classroom without full certification or proper training.
"It's a sad, alarming state of affairs, and it proves that for all our lip service about improving the education of America's children, we've failed to make teaching the draw that it should be, the honor that it must be," mused Times columnist Frank Bruni.
That Bruni would bemoan such a state of affairs is ironic, as he has used his column over the years to repeatedly argue that teaching is too easy a profession to enter and too easy to keep, and amplified the voice of reformers who want to want to make the profession more precarious. But the reality is that speaking of a "shortage" at all is a kind of ideological dodge; the word calls to mind some accident of nature or the market, when what is actually happening is the logical (if not necessarily intended) result of education reform policies.
Monday, Aug 24, 2015, 3:30 pm · By David Moberg
As the Fight for $15 has increasingly focused its campaign to raise standards among fast food workers on the industry leader, McDonald's, unions and governmental officials around the world have joined in a chorus of criticism accusing the world's second largest private employer of breaking laws and cheating workers—and the public—of what the company owes them.
Many of the critics from 20 different countries converged last Thursday in the chambers of the Brazilian Senate to jointly charge the company with avoiding taxes, breaking franchise laws, endangering health and safety, depriving workers of legally required wages and practicing racial discrimination.
Monday, Aug 24, 2015, 11:16 am · By Yana Kunichoff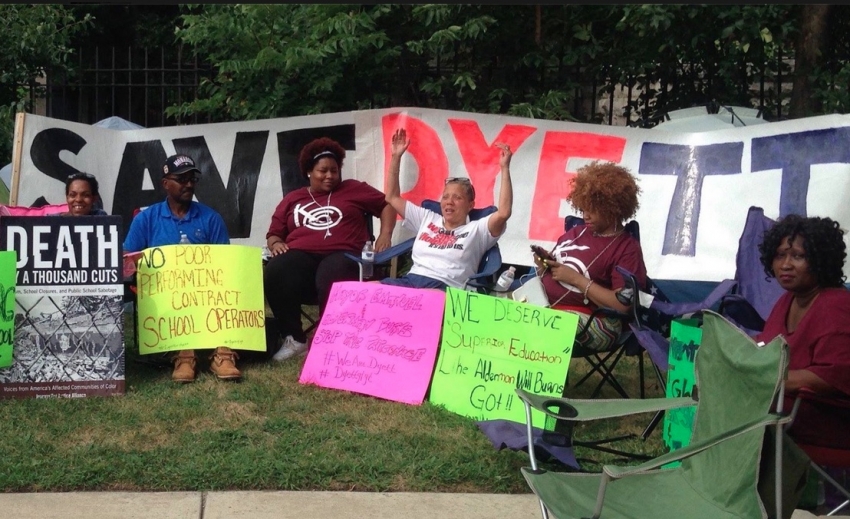 As schools across Chicago begin the cleaning and organizing process leading up to the first day of school on September 8, one will stay shuttered. Dyett High School, in on the edge of the Bronzeville neighborhood, won't be opening its doors this year.
The high school has long been in the process of closing. Chicago Public Schools (CPS) announced in 2012 that Dyett would be "phased out," meaning after 2012 no new students would be admitted, as a result of low test scores, and the building would be closed when the last class graduated.
Three years later, Dyett's doors are now closed. But the fight to reopen the school is heating up. On Monday, August 17, 12 parents and neighborhood activists began a hunger strike, under the banner of the Coalition to Revitalize Dyett High School, to demand that CPS make a decision on the future of the school and reopen it as a district-run, open-enrollment, neighborhood school that would allow all students to attend regardless of grades.