Wednesday, Feb 11, 2015, 12:21 pm · By Rebecca Burns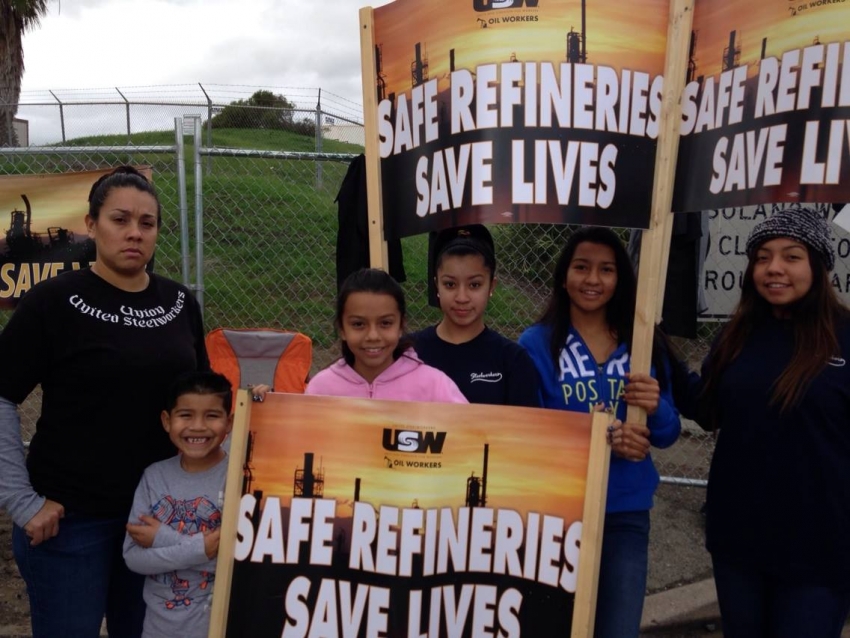 MARTINEZ, CALIFORNIA—During the nearly four decades he's worked at the Golden Eagle refinery here, Howard Jones has seen four changes in the facility's ownership and three major workplace accidents. What Jones, a mechanical designer in the plant's engineering department, wasn't expecting to see was another day when workers at the plant would walk off the job en masse.
"I was hoping I'd be retired before we had to do that again," says Jones, who took part in the 1980 strike that shut down oil refineries across the country. Last week, Jones and nearly 3,800 members of the United Steelworkers (USW) once again walked off the job in the first nationwide strike at refineries in more than 30 years.
The union says that its members are engaged in an unfair labor practices (ULP) work stoppage as a result of oil companies' bad-faith bargaining, refusal to discuss safety improvements, and other non-wage issues. that it is seeking in national contract negotiations (though a USW spokesperson says that no ULPs have yet been filed). The Steelworkers' current contract expired on February 1.
Tuesday, Feb 10, 2015, 4:08 pm · By Amien Essif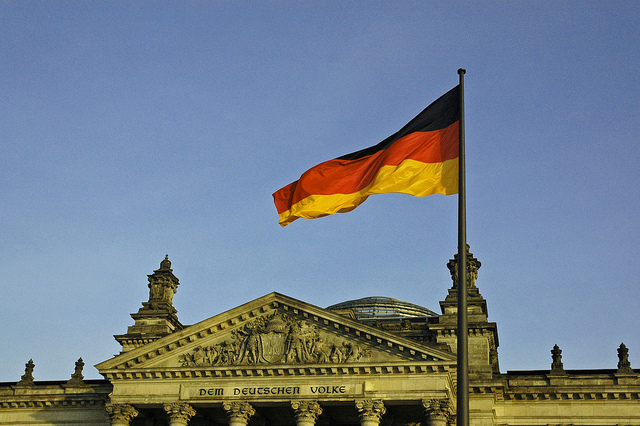 To American observers, the news that Germany passed its first-ever minimum wage law in July is probably shocking. Germany is the country of the "works council," where employees sit next to employers on boards of giant companies and half of all workers are covered by collective bargaining agreements. So why did it take the country so long to implement a basic protection that the U.S. has had since the days of Franklin Roosevelt?
In These Times spoke about working conditions in Germany with Matthias Bartke, member of the German parliament from the Social Democratic Party (SDP), which currently shares power in a coalition government with Angela Merkel's Christian Democratic Union (CDU). Bartke, member since 2013, serves on the Committee for Labor and Social Affairs, where he helped craft the minimum wage legislation that took effect in January despite challenges from the private sector—a "historical" achievement, in Bartke's words.
Monday, Feb 9, 2015, 7:59 pm · By David Moberg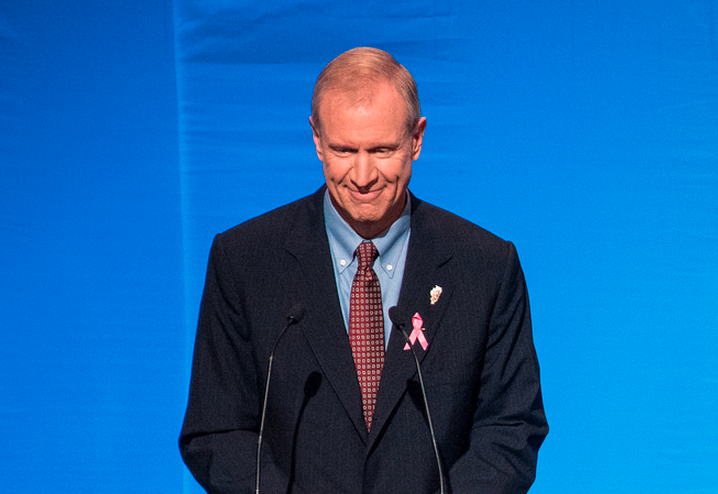 Illinois Gov. Bruce Rauner launched the first of his promised attacks on the state's labor unions on Monday with an executive order intended to end the legal requirement for Illinois state workers who are not members of unions to pay agency or "fair share" fees to cover the costs to the union of bargaining on their behalf. The action is a shot across the bow by a governor who clearly intends to go to war with organized labor in Illinois.
Monday, Feb 9, 2015, 4:28 pm · By Kevin Solari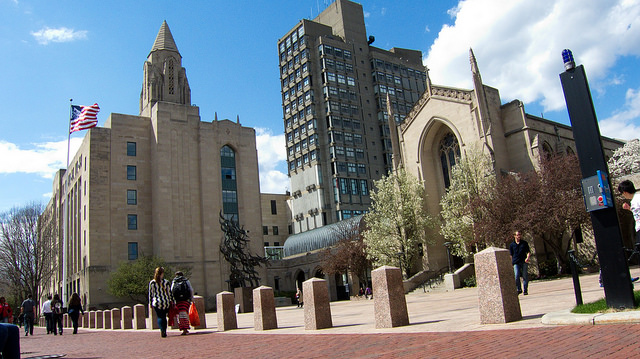 Boston University adjunct faculty voted to organize on February 4, continuing a string of victories for contingent faculty across the country and in Boston.
The vote, part of the Service Employees International Union's (SEIU) Adjunct Action and Faculty Forward actions, saw overwhelming support from the adjuncts, with 319 votes for and 158 against—a margin of almost 2-to-1 in favor. The vote will affect a total of more than 750 instructors.
Thursday, Feb 5, 2015, 6:00 pm · By Steve Early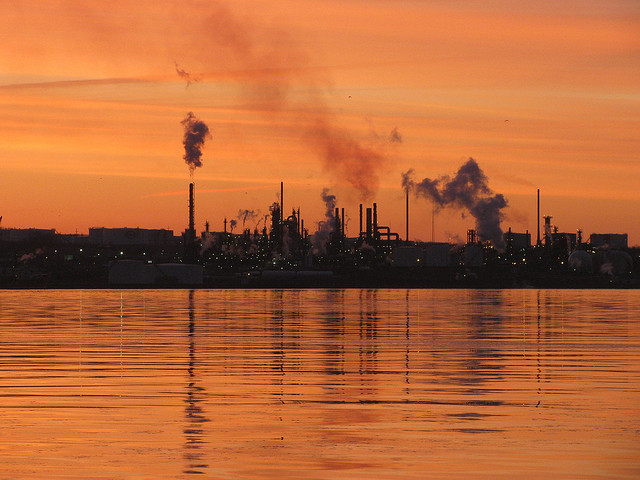 Twelve years ago, America's leading advocate of occupational health and environmental safety succumbed to pancreatic cancer.
In the U.S., where the influence of organized labor has long been contracting, the death of a former trade union official is often little noted. Yet Tony Mazzocchi was no ordinary labor leader. His passing from the scene, at age 76, was widely recognized and correctly mourned as a great loss for the entire union movement.
As a top strategist for the Oil, Chemical and Atomic Workers (OCAW), Mazzocchi pioneered alliances between workers concerned about job safety and health hazards and communities exposed to industrial pollution generated by companies like Shell, Chevron, and Mobil.
Thursday, Feb 5, 2015, 2:52 pm · By David Moberg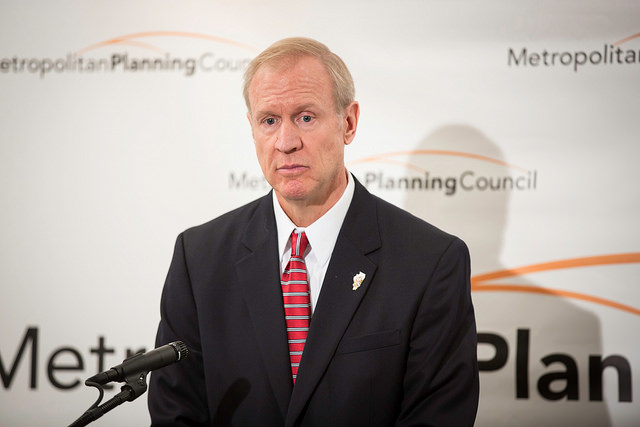 Private equity near-billionaire Bruce Rauner made no bones about his plans for Illinois as he ran for governor: unions, especially public employee unions, were the cause of most of the state's problems. And when he took over, he would follow the lead shown in recent years by other Midwestern Republican governors, such as Mitch Daniels in Indiana and Scott Walker in Wisconsin, who decimated public sector labor rights and unions.
Now that Rauner has taken office, he is staying consistent in his attack on public workers but including more private sector workers as his target. His first "state of the state" address, delivered yesterday to a legislature with both houses controlled by Democrats, was strongly anti-union and catered to conservative business groups.
Public workers are still Rauner's main nemesis; after all, they are paid more than private workers (in large part reflecting their higher average skill and education). Then again, it's hard to blame them for all of what Rauner sees as the state's competitive failings, since Illinois has the fourth lowest number of state employees per capita in the country.
Thursday, Feb 5, 2015, 2:11 pm · By Yana Kunichoff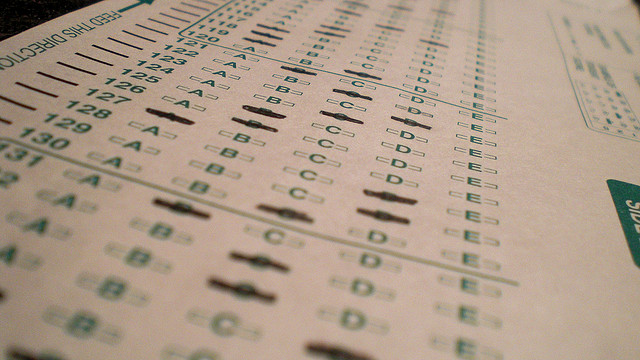 In a move seen by some activists as a concession to Chicago's strong anti-testing movement, Chicago Public Schools won't administer the Partnership for Assessment of Readiness for College and Careers (PARCC), a test required by federal mandate as part of the new Common Core curriculum. Instead, the district will test only 10 percent of its 664 schools.
Parents and teachers led a boycott of the ISAT, the precursor to the PARCC, back in February 2014. Months of organizing culminated in students at more than 60 schools opting out of the test and teachers at two schools refusing to administer it.
The reason, according to CPS CEO Barbara Byrd-Bennett's testimony at a Board of Education meeting, was that the district does not have enough computers for all students to take the online test. Byrd-Bennett also noted that she wasn't clear on PARCC's benefits for students and voiced concerns about over-testing.
Thursday, Feb 5, 2015, 2:02 pm · By Lillian Osborne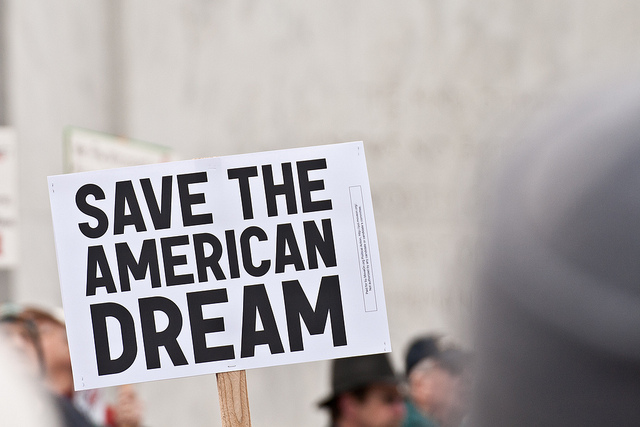 Why do unions matter? They increase wages and benefits for their members, sure—but do they have any impact on society as a whole?
The Economic Policy Institute (EPI), a progressive thinktank, published a chart earlier this week showing a striking correlation between the decline of union membership and the upsurge of income inequality.
Wednesday, Feb 4, 2015, 4:26 pm · By Kate Aronoff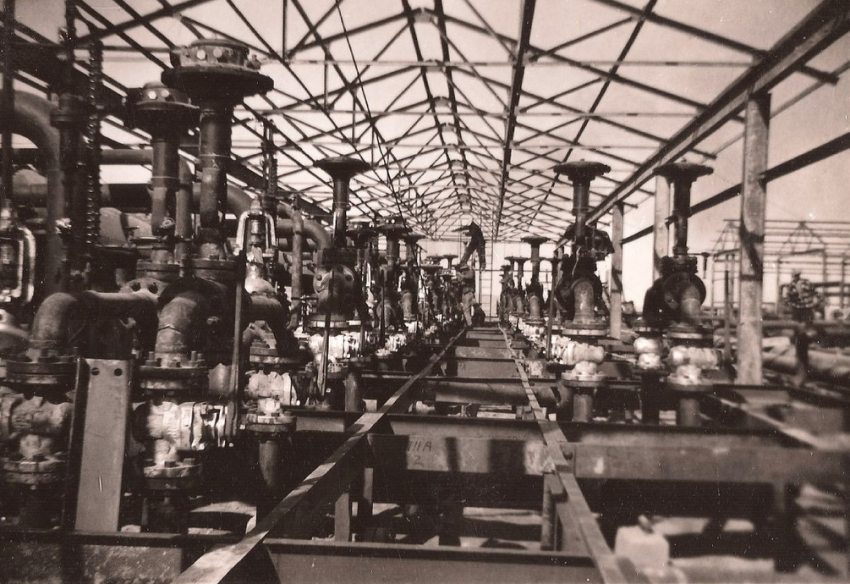 First posted at Waging Nonviolence.
The United Steelworkers are currently engaged in their largest strike since 1980. Three thousand eight-hundred refinery workers across four states—California, Kentucky, Texas and Washington—walked off the job on Sunday at nine refineries that, together, represent 10 percent of U.S. refining capacity.
Strikers are taking on some of the world's most powerful corporations, including Royal Dutch Shell, ExxonMobil and Chevron. The remainder of union refinery workers nationally are now working under rolling 24-hour contract extensions, as rumors fly that 63 more plants will join the strike in the coming weeks. In total, the United Steelworkers, or USW, control some 64 percent of the country's refining capacity, producing 1.28 billion barrels of oil each day. Needless to say, labor and environmental advocates both have good reason to follow the strike closely.
Wednesday, Feb 4, 2015, 3:57 pm · By Robert Reich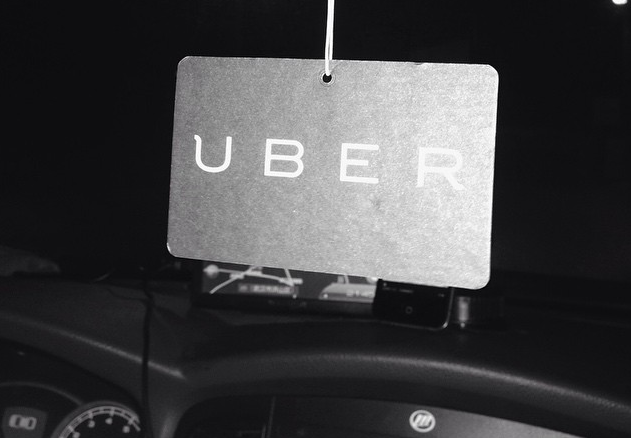 This story first appeared on RobertReich.org.
How would you like to live in an economy where robots do everything that can be predictably programmed in advance, and almost all profits go to the robots' owners?
Meanwhile, human beings do the work that's unpredictable—odd jobs, on-call projects, fetching and fixing, driving and delivering, tiny tasks needed at any and all hours—and patch together barely enough to live on.
Brace yourself. This is the economy we're now barreling toward.