Thursday, Sep 24, 2015, 5:46 pm · By David Moberg
The nation's largest port—spread across parts of both Los Angeles and Long Beach, CA—is a strangely varied workplace. And after years of tenacious effort, workers throughout the port may soon share one important tool their predecessors once had: a union and, therefore, a better job.
Thursday, Sep 24, 2015, 5:18 pm · By Greg Chern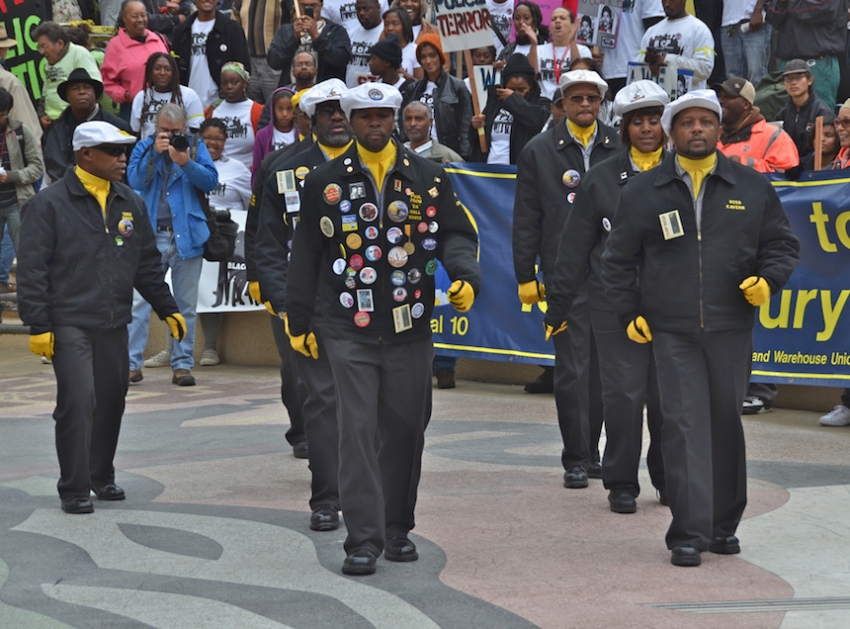 A new report from young workers and organizers on the Movement for Black Lives calls for solidarity, not silence, and offers steps for turning solidarity into action.
Young Workers Media Project (YWMP), a volunteer organization formed at the 2014 Labor Notes convention, hopes their new report will help "dismantle white supremacy where we work and beyond."
"The Black Youth Project, the Fight for 15, worker groups, youth groups and people all over have been having this conversation for some time," said James Cersonsky, a volunteer with YWMP. "Now, with the color lines exposed as they are, which side are we all on? And, what are the stories, old and new, that make up the freedom side?"
Wednesday, Sep 23, 2015, 6:41 pm · By Mario Vasquez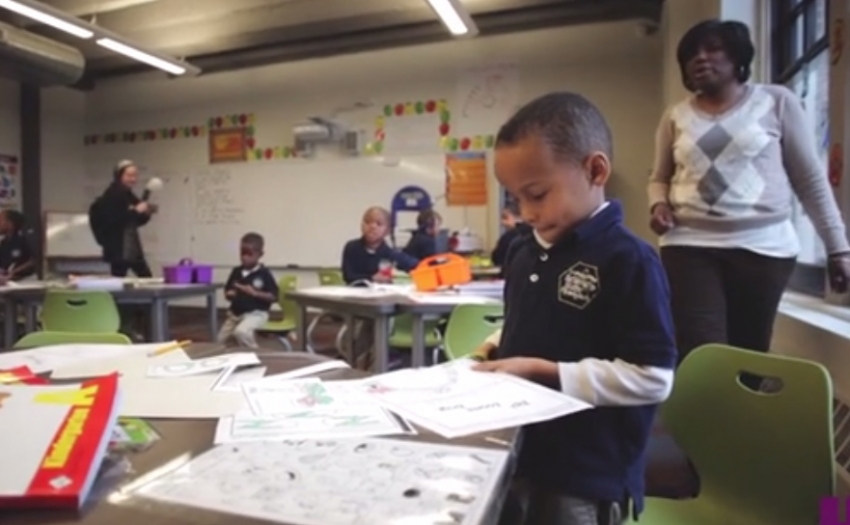 Detroit 90/90, the charter school management group that operates University Prep, the city's largest charter school network, furthered its challenge of ongoing union organizing by the American Federation of Teachers (AFT), recently appealing a ruling made by the National Labor Relations Board (NLRB) last month that stated that Teach for America (TFA) members should be in the same bargaining unit as professional teachers.
AFT members and organizers say that its effort to organize charter school teachers in Detroit has seen the same kind of anti-union animus that runs throughout the corporate education reform movement. Patrick Sheehan, a former University Prep teacher and TFA member involved with organizing, wrote about the conflict last month, saying "[Detroit 90/90] hired union-busting consultants, held captive-audience meetings, intimidated teachers and ultimately threatened that if teachers voted to unionize, it wouldn't renew its management contract—which would force UPrep schools either to find a new management company or to shutter."
Wednesday, Sep 23, 2015, 5:41 pm · By Tom Ladendorf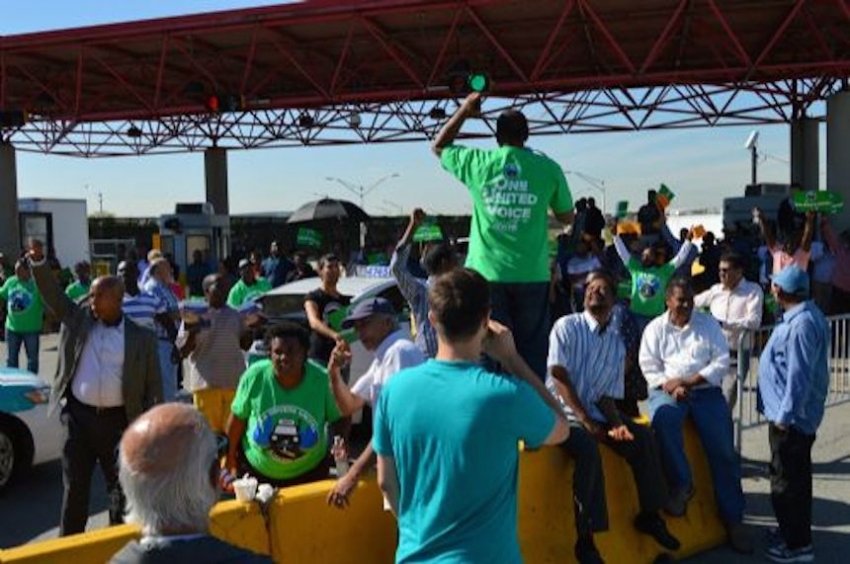 Hundreds of cab drivers at O'Hare and Midway airports in Chicago halted service late Wednesday morning in protest of new rules in Chicago Mayor Rahm Emanuel's proposed 2016 budget. The action, which was organized by Cab Drivers United/AFSCME Local 2500 (CDU), saw drivers blocking traffic near cab stands for roughly two hours, with many exiting their cabs to stand in protest.
Drivers acted in response to Emanuel's proposed rules, which would allow rideshare services like Uber and Lyft access to the airports while maintaining their exemption from many of the regulations to which traditional taxi services are subject. The proposed rules are part of a wider effort, which includes a controversial property tax hike and new garbage fees, to close a $426 million gap in next year's operating budget and fulfill the city's overdue pension obligations.
Wednesday, Sep 23, 2015, 12:12 pm · By Gaya Sriskanthan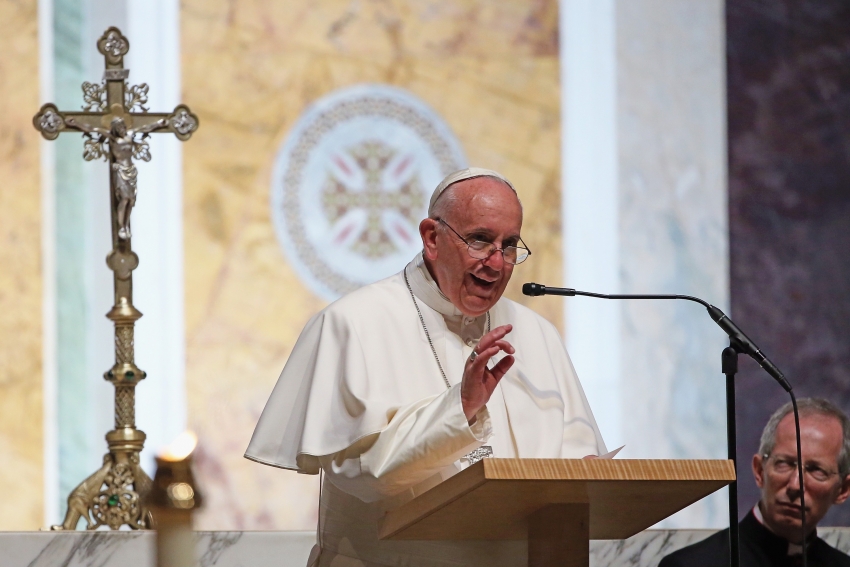 The Pope's visit to the USA this week comes just two months before pivotal UN climate talks that could lead to a global climate agreement. Climate change will be high on his agenda in planned addresses to the UN and Congress, and it is likely that one of his central concerns will be the economy. Pope Francis did not mince words in his recent encyclical on the theme of climate change and one of the main targets of his searing critique was our current economic system. He bemoaned that "the earth's resources are … being plundered because of short-sighted approaches to the economy, commerce and production." He chastised the dominance of the speculative finance sector over the economy, and the folly of looking to market growth to solve all social ills.
His core message is that we are currently locked in an economic growth model based on the premise we have an inexhaustible planet. The way the global economy is currently run will not ensure our long-term physical survival. There are some glaring signals that it won't ensure our economic survival either. For starters, the financial crisis of 2008 and evidence that patterns of growing inequality are stunting economic growth. Recent admissions from the International Monetary Fund (IMF) that economic trickle down theory doesn't work have further cast doubt on the logic of the current system.
Alongside experts such as the Nobel laureate Joseph Stiglitz and established economic institutions such as the IMF, the Pope is not alone in raising the alarm on "unbridled capitalism." So in order to solve the greatest challenges of our time, climate change and inequality, we need an economic system that serves us better. However, it seems that beyond identifying and agreeing upon the problem, we often stop short at imagining solutions.
But there are signs that the seeds of a stronger and more responsible economy may already be taking root. Interest in existing models of enterprises, banks, cooperatives and networks that put social and environmental principles before profit is growing. These businesses have a strong emphasis on collective ownership, management and decision-making. Financial decisions are not left to the power of a few, whether government bureaucrats or corporate CEOs, but overseen more democratically by the main generators and beneficiaries of economic activity: the workers and customers.
Tuesday, Sep 22, 2015, 3:20 pm · By Branko Marcetic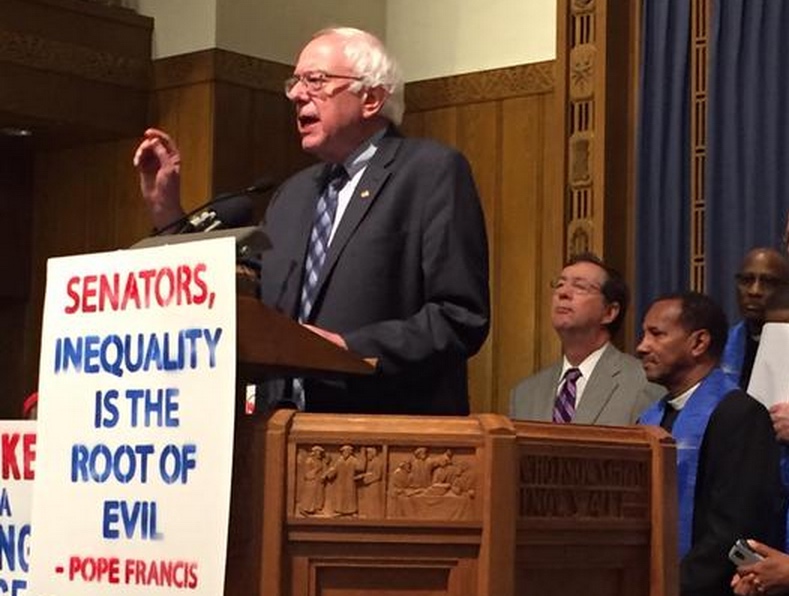 Sen. Bernie Sanders (I-VT) threw down the gauntlet for Congress and President Obama Tuesday morning, joining hundreds of low-wage contract workers from federal buildings who are striking in advance of Pope Francis' visit to Washington, D.C.
Speaking to the assembled workers at a nearby Catholic Church, Sanders urged U.S. lawmakers to take seriously the pontiff's message on "social and economic justice." He also challenged President Obama to sign an executive order raising the wage for federal contractors to at least $15 an hour and allowing them to unionize.
Tuesday, Sep 22, 2015, 10:30 am · By Kathy Wilkes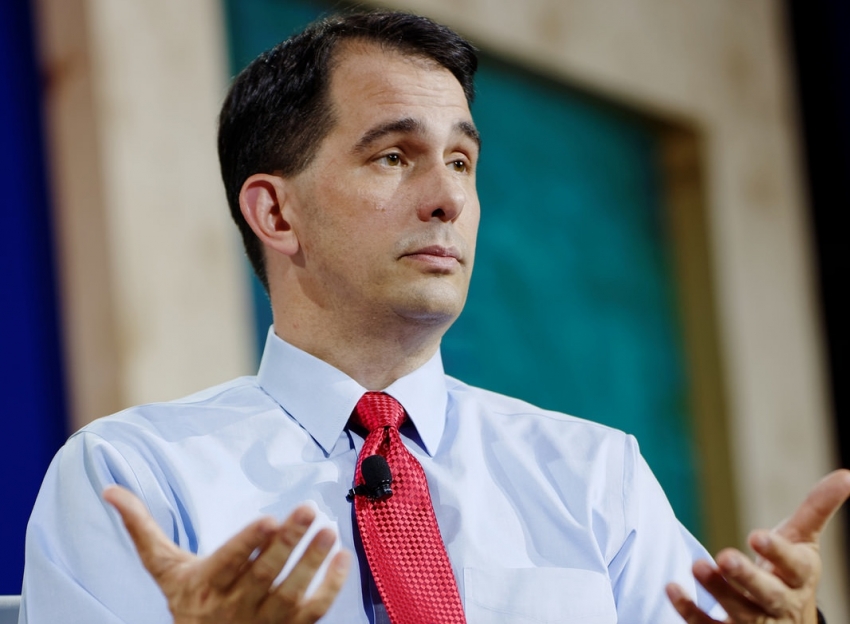 Yesterday Wisconsin Governor Scott Walker announced that he was ending his campaign for the 2016 GOP presidential nomination. It was a week to the day after placing all bets on his record as a union buster to propel himself into the White House.
With the theatrics of a magician pulling a pigeon out of his sleeve, Walker last week in Las Vegas revealed a sweeping plan that, among other things, would rein in—and potentially eliminate—public worker unions at the federal level, institute a national "right-to-work" law compelling private sector unions to work for free and abolish the National Labor Relations Board established in 1936. The reaction from the Walker-friendly crowd: just "polite applause," the Milwaukee Journal Sentinel reported.
Yet at Wednesday's Republican candidates debate, broadcast from the presidential library of his idol, Ronald Reagan, Walker got all of seven minutes airtime and barely managed a squeak about his ideas to decimate the labor movement. Four days later, his poll numbers among GOP voters tanked to a barely perceptible half a percent.
Political observers who had tagged him as the likely favorite of party faithful now attribute Walker's freefall to the appeal of upstart political "outsiders" like Donald Trump and Walker's own lackluster performances on the road and in debates. Fair enough, but they are missing something far more essential and unique to Walker.
Monday, Sep 21, 2015, 5:29 pm · By Jake Blumgart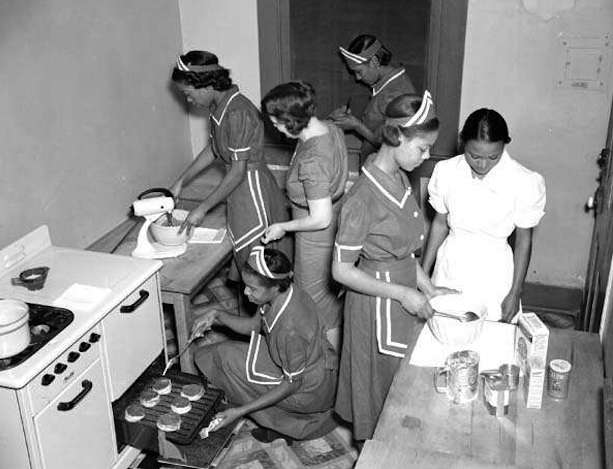 Domestic workers and their advocates have been making an increasing number of headlines since 2010, when New York became the first state to pass a Domestic Workers Bill of Rights. Guaranteeing overtime and time off, such legislation has spread to four other states and is being fought for in many more. But organizing around domestic work has been ongoing since at least the 1930s, an often forgotten corner of the labor movement.
The decades-long struggle for domestic worker protections, and for recognition of domestic workers' basic dignity, is documented in Premilla Nadasen's new book, Household Workers Unite: The Untold Story of African American Women Who Built a Movement. Nadasen, who is a history professor at Barnard College, provides a series of vignettes covering such periods as communist-led organizing in 1930s New York and the unsung domestic laborer activists of the Montgomery bus boycott.
Nadasen has a long history of activism as well, beginning during her youth in South Africa where she was involved in the movement against apartheid. Her previous book, Welfare Warriors: The Welfare Rights Movement in the United States, focused on the activists on the frontlines of radical organizing in the late 1960s and early 1970s in the wake of urban riots and social unrest that helped (briefly) galvanize increased federal largesse to poor families.
In These Times caught up with Nadasen to discuss the legacy of slavery in domestic work, the inequities of the Fair Labor Standards Act and what contemporary movements can learn from their forbearers.
Monday, Sep 21, 2015, 10:00 am · By Ari Paul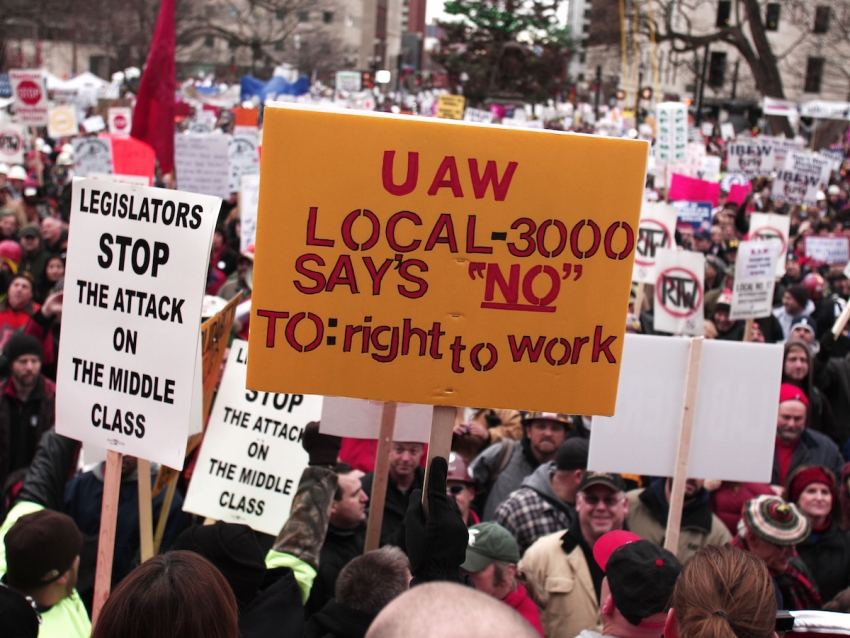 The new issue of Jacobin, commemorating the 150th anniversary of Union victory and emancipation, is out now. Subscribe today to get a copy or order a single issue.
Around the country, public-sector unions are either wringing their hands or strategizing about a response to the likely demise of the agency shop and the ushering in of "right-to-work" for all government workers.
Later this year, the Supreme Court is expected to rule that workers who choose not to join the union that goes to the negotiating table for all employees in their bargaining unit cannot be compelled to pay a fee to cover that representation. Unions say that scrapping this requirement creates a free-rider problem — workers receive the benefits of union representation without paying a thing — and unlawfully takes union resources.
It would be perhaps the greatest victory for the anti-union right since the passage of the 1947 Taft-Hartley Act.
Thursday, Sep 17, 2015, 6:30 pm · By David Moberg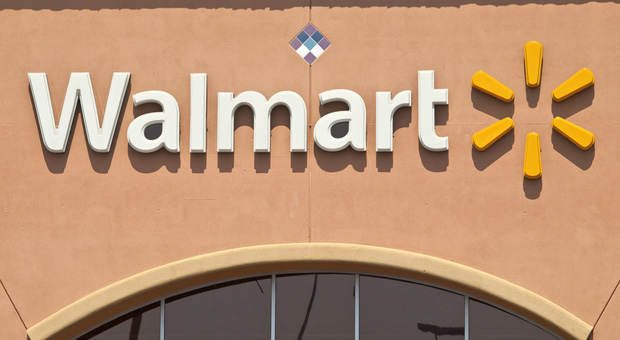 After four years as a growing, thriving voice of workers at Walmart, the Organization United for Respect at Walmart (OUR Walmart) re-launched itself on Thursday.
Originally a legally independent, non-union worker organization that the United Food and Commercial Workers founded and funded, OUR Walmart will now have a different, still to-be-defined tie to the UFCW—which will continue to publicize how Walmart as an employer and a business presence within most American communities has pushed down work standards and often taken from communities as much as it contributes.
The re-launched organization will rely more heavily instead on a new coalition of 20 partners, such as National People's Action, Demos, Working Families Party, Interfaith Workers Justice, Color of Change, Jobs With Justice, Environmental Action and other groups, in addition to seeking funding from other sources, including foundations such as ARCA, that are not part of the formal labor movement.