Saturday, Feb 15, 2014, 5:53 pm · By Mike Elk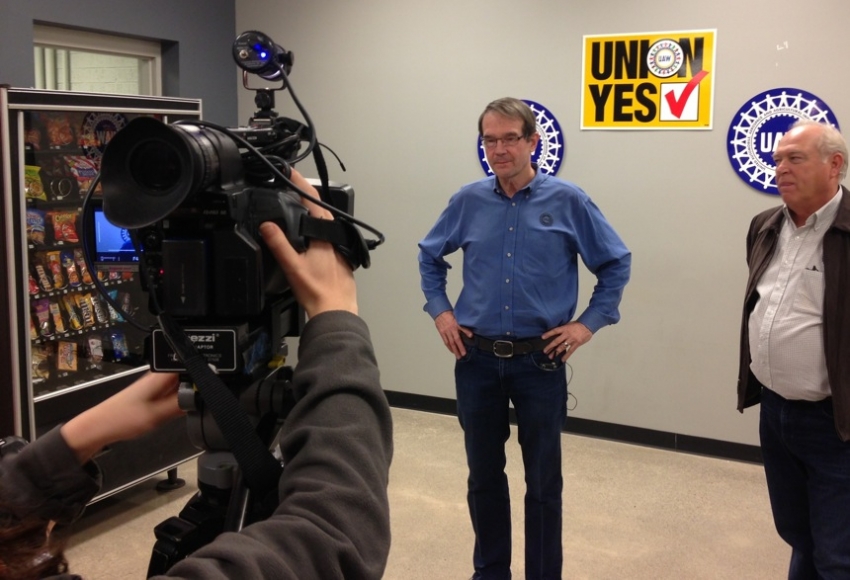 Workers and organizers cite outside interference, management collusion, union missteps, two-tier agreements and Neil Young
"I am excited," auto worker Justin King told me as he put on his cowboy boots to get ready for the victory party planned for late Friday night. At approximately 10 p.m., the United Auto Workers union and Volkswagen would announce the results of a three-day union election at the Volkswagen plant in Chattanooga, Tenn.
King had reason to be excited. For nearly three years he had campaigned to get the union into his plant. As one of the leaders of the drive, his sense was that the UAW had the support of the majority of the plant's 1,550 hourly workers. Unlike in most union drives, organizers didn't have to worry about the company threatening workers' job, because Volkwagen had agreed to remain neutral in the process, so King felt cautiously optimistic that the support would hold.
But Justin King never got to enjoy his victory party. An hour after we spoke, retired Circuit Court Judge Samuel H. Payne announced to a roomful of reporters assembled in a Volkswagen training facility that the UAW had lost the campaign, with 626 workers voting in favor of the union and 712 voting against. To the labor reporters, who had seen many union election results, it was jaw-dropping news. How could a union lose an unopposed campaign?
Volkswagen signed a 22-page neutrality agreement pledging not to interfere in the union election at the Chattanooga plant. The company even let the union onto the shop floor in early February to give a presentation on the merits of organizing.
It is impossible to say why each of those 712 workers voted against the union and what the UAW could have done differently to win them over one by one. However, In These Times' interviews with both pro-union and anti-union workers—as well as low-level Volkswagen supervisors, top UAW officials and community activists—point to a confluence of factors, including outside interference by GOP politicians and unsanctioned anti-union activity by low-level supervisors. Some questioned, too, whether missteps by the UAW and concerns about its prior bargaining agreements played a role.
Friday, Feb 14, 2014, 8:15 pm · By Kari Lydersen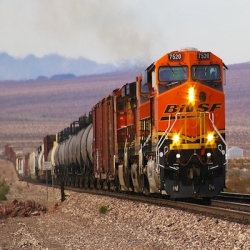 Hydraulic fracturing, or "fracking," has triggered an oil boom in North Dakota: The relatively new technology has made vast reserves of oil previously locked up in the state's Bakken shale formations accessible to drillers. However, there aren't enough pipelines in the region to transport this immense quantity of oil to other states to be refined into gasoline. So instead, companies have chosen to transport the highly flammable and toxic crude oil by railroad. This has led to some headline-grabbing disasters, including the explosion of a train carrying Bakken oil in Lac-Mégantic, Québec that killed 47 people in July 2013.
Because Bakken oil is more combustible and corrosive than traditional crude, the federal government has warned companies about the risks of shipping it by train. The industry has also been under public and Congressional pressure to develop new safety procedures.
In addition to instituting speed restrictions and rerouting trains around populated areas, railroad workers and their lawyers say the federal government should step up its efforts to combat what they call another serious threat to rail safety: the retaliation against whistleblowers by managers and executives in the industry.
Thursday, Feb 13, 2014, 8:25 pm · By Mike Elk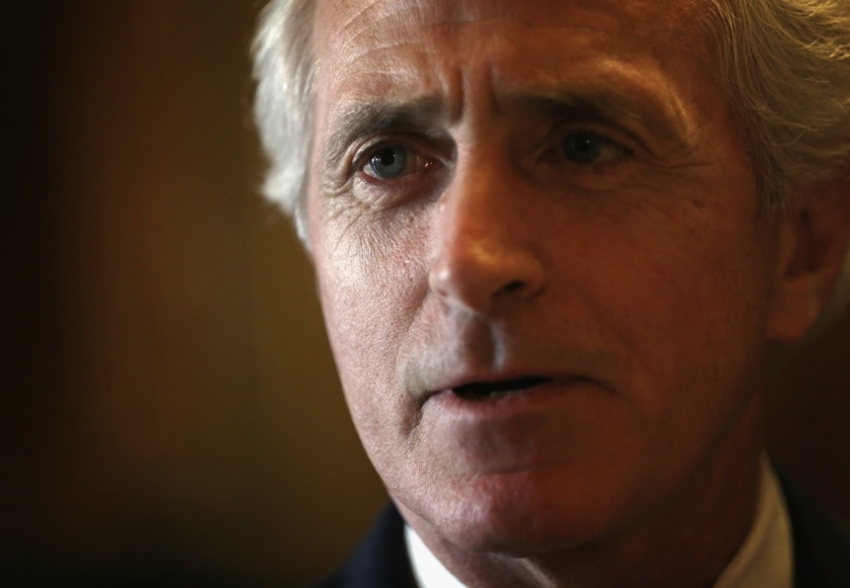 When it was announced last week that the UAW would be holding an election of 1,550 autoworkers at Volkswagen's Chattanooga plant, Senator Bob Corker (R-Tenn.), the former mayor of Chattanooga, who had previously campaigned publicly against the UAW, wrote in a statement, "During the next week and a half, while the decision is in the hands of the employees, I do not think it is appropriate for me to make additional public comment."
However, when workers began casting votes on Wednesday, Senator Corker went back on his pledge, issuing a statement saying, "I've had conversations today and based on those am assured that should the workers vote against the UAW, Volkswagen will announce in the coming weeks that it will manufacture its new mid-size SUV here in Chattanooga."
Thursday, Feb 13, 2014, 4:31 pm · By Yana Kunichoff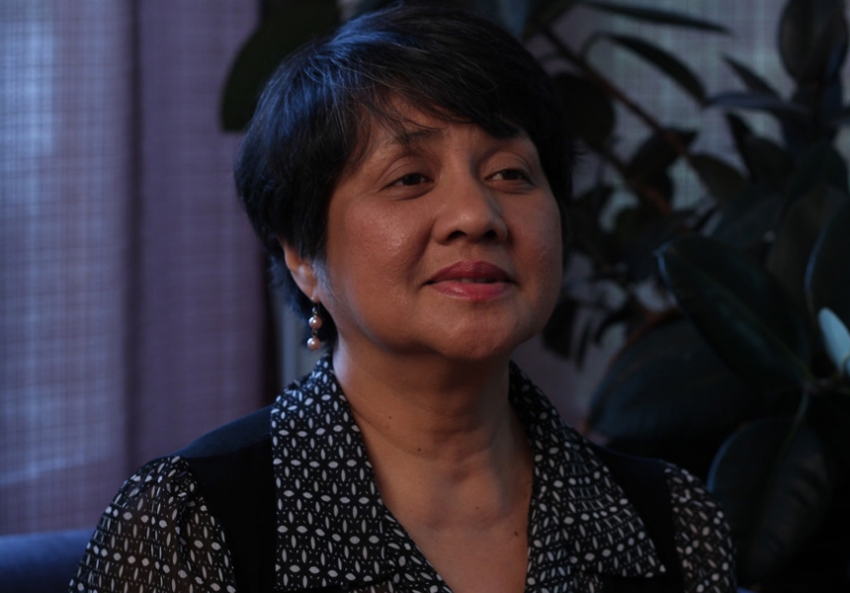 Sometimes the sexual harassment was just a comment. At other times, it was physical assault. But in many ways, the worst part of the workplace sexual violence Myrla Baldonado experienced while employed as a domestic worker for more than five years was feeling powerless. "It happens all the time, and it should not be an invisible issue," said Baldonado, now an organizer with the Chicago-based Latino Union worker center.
Now Baldonado is helping to create a new paradigm for dealing with workplace sexual violence. The Coalition Against Workplace Sexual Violence formed more than a year ago when victim advocates and labor organizers in Chicago joined forces, along with some attorneys, to develop an organizing guide for fighting sexual assault in the workplace.
After a year of formulating the new organizing curriculum the result was "Ending Workplace Sexual Violence: A Know Your Rights Curriculum and Guide for Community Educators." Organizers held the first training session using the curriculum in October, bringing together several worker centers and local unions.
Thursday, Feb 13, 2014, 12:55 pm · By Michelle Chen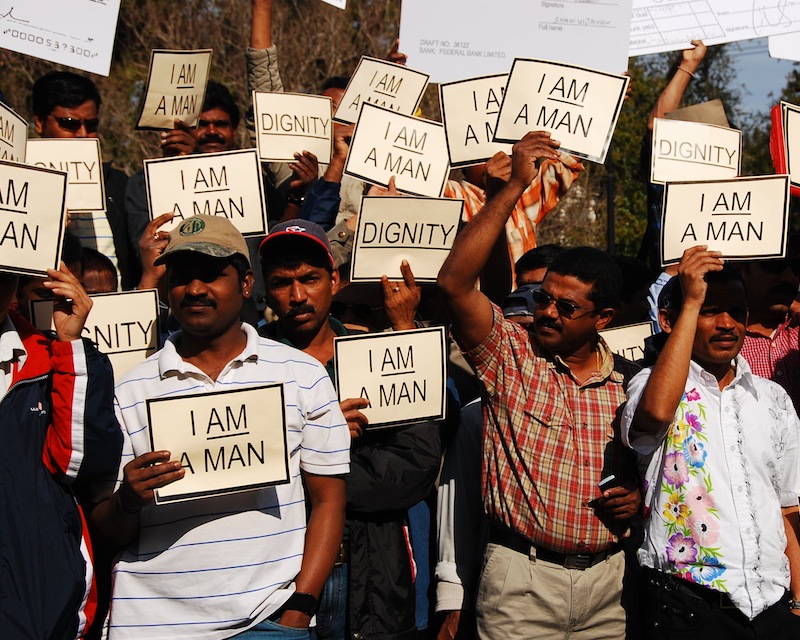 Each year, tens of thousands of immigrant "guestworkers" come to the United States on special employer-sponsored visas to work temporary jobs in landscaping, hotel housekeeping and other low-wage sectors. But for decades, these workers have been demonized and scapegoated, accused of hurting "native" U.S. workers by driving down wages. At the same time, the immigrants themselves have spoken out about their poor wages and working conditions, and have even gone on strike and organized independent labor movements to demand the same rights and wages as that of their American counterparts. It seems the only people who like this system, in fact, are the bosses who rely on a surplus army of imported temporary labor, denied the labor protections and legal rights of citizens.
In 2011, the Department of Labor (DOL) issued major reforms to a flagship guestworker program known as H-2B, which funnels tens of thousands of migrants annually into low-wage jobs in workplaces from Florida hotel chains to crabmeat canneries. Business groups, predictably, sued to block the regulations—but last week, an appeals court finally put their arguments to rest.
The reforms, which the DOL based upon an assessment of wage rates and labor market conditions for U.S. workers, mandate pay high enough to maintain prevailing wages in sectors that recruit guestworkers, and thus sustain current working conditions. The wage rules are part of a package of guestworker program reforms proposed by the DOL, that has long been stalled by Congress and court challenges but, with this court victory, can finally be implemented.
Wednesday, Feb 12, 2014, 7:57 pm · By Kari Lydersen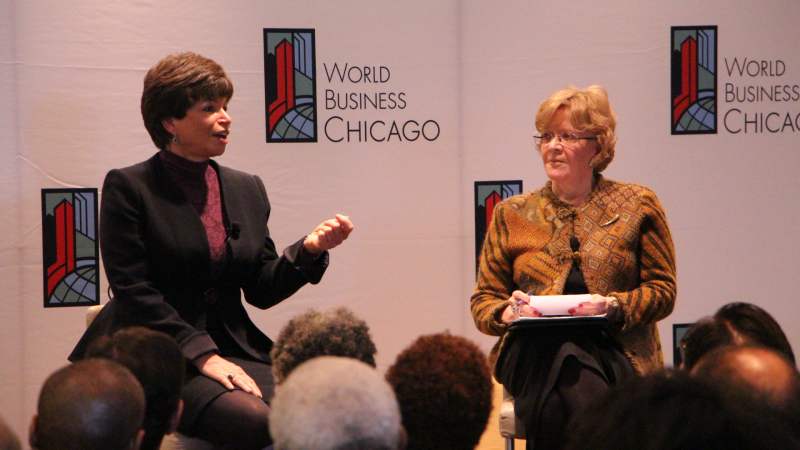 Many Democratic policymakers will readily agree with low-wage worker organizers on some fundamental issues about the state of the economy: Too many people are unemployed or underemployed, African Americans and immigrants are disproportionately affected and factors like the mass incarceration of Black men make the problem worse.
But the fixes the two groups promote don't necessarily look alike. On Monday morning, senior presidential aide Valerie Jarrett and Chicago Mayor Rahm Emanuel talked jobs to a room full of Chicago's civic and business leaders, emphasizing the importance of job-training in bolstering the city's economic growth and touting several high-tech initiatives intended to bring jobs to Chicago.
Some 33 hours later and a mile south down Michigan Avenue, a host of Chicago's top labor and immigrant organizers gathered for a forum, organized by Community Media Workshop, to showcase the vibrant range of policy and organizing work being done by restaurant, homecare, car wash and other service workers and their advocates.
The fact is, no matter how many people are trained to obtain well-paying advanced manufacturing or high tech jobs, someone still has to do the work of flipping burgers, caring for the elderly or unloading pallets in a warehouse. So labor organizers believe that more attention must be paid to enshrining and protecting the rights of workers in the service jobs that can't be outsourced and will continue to make up the base of our economy.
Wednesday, Feb 12, 2014, 7:00 pm · By Bruce Vail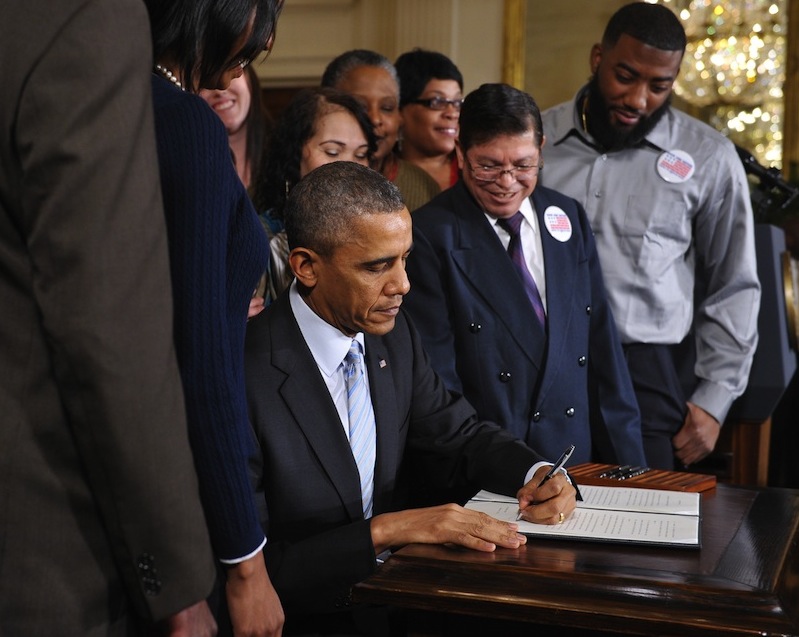 Today, President Barack Obama honored his promise from last month's State of the Union address to raise the minimum wage for some workers indirectly employed by the federal government. In a new executive order, he raised the minimum wage from $7.25 to $10.10 an hour, effective Jan. 1, 2015. The White House estimates the order will affect hundreds of thousands of workers employed by private companies with government contracts.
"Nobody who works full time should have to live in poverty," Obama said during a signing ceremony at the White House. He used the ceremony to repeat his calls for Congress to raise the federal minimum wage for all workers and for state and local governments and private businesses to also act to boost the income of low-wage workers.
Labor groups and union supporters reported they were pleased with the final shape of the executive order.
Wednesday, Feb 12, 2014, 6:10 pm · By Sarah Jaffe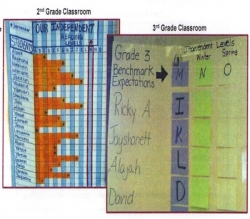 Last year, K-12 teachers in the Holyoke, Massachusetts school district were told to try a new tactic to improve test scores: posting "data walls" in their classrooms. The walls list students by name and rank them by their scores on standardized tests. This, they say administrators told them, would motivate children to try harder on those tests.
Teachers did so, many unwillingly. Agustin Morales, an English teacher at Maurice A. Donahue Elementary School in Holyoke felt pressure to comply, but finds the data walls cruel. One of his top students did poorly on a standardized test in November and found her name at the bottom of the data wall. Afterward, in a writing assignment for class, she "wrote about how sad she was, how depressed she was because she'd scored negatively on it. She felt stupid."
"So why do I hate data walls?" he continued. "Because of how she felt that day. She felt worthless. She felt like she wasn't as good as other people."
Wednesday, Feb 12, 2014, 11:11 am · By Mike Elk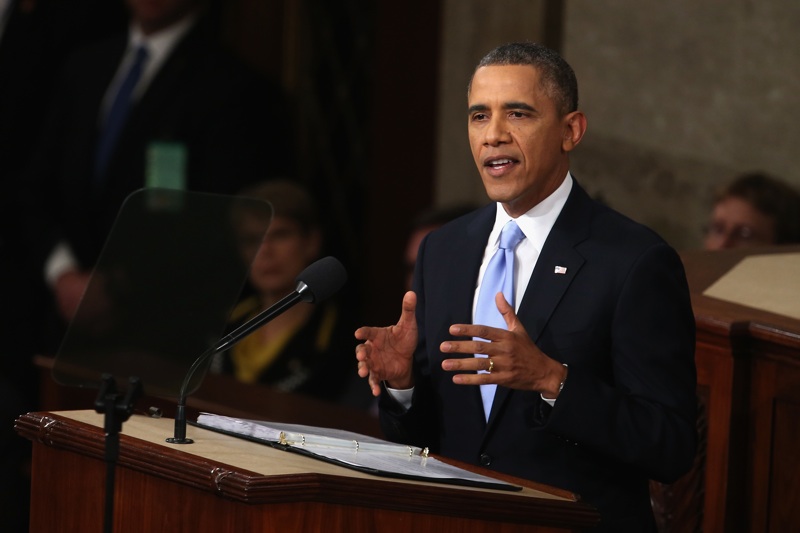 Earlier this month, Working In These Times broke the news that Obama's promise to raise the minimum wage to $10.10 an hour for federal contractors would not apply to thousands of disabled workers currently receiving subminimum wages—some as low as pennies an hour—under a special exemption from the Fair Labor Standards Act known as 14(c).
Now, Working In These Times has learned that following public outcry from disability, civil rights and labor organizations—as well as from President Obama's own independent advisory board, the National Council on Disability—the administration has decided to include some disabled workers employed in 14(c) programs in the wage increase.
President Obama is set to sign the executive order raising contractors' wages today. According to a White House press statement released this morning, the order will now ensure that people with disabilities "working under service or concessions contracts with the federal government will be covered by the same $10.10 per hour minimum wage protections."
Wednesday, Feb 12, 2014, 11:03 am · By Michelle Chen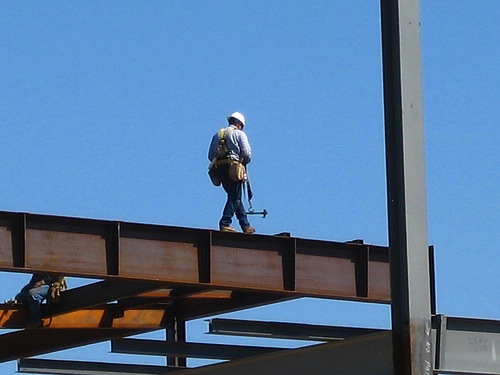 For workers in dangerous industries, safety should be non-negotiable. But the Supreme Court may have just given employers a little more leeway to put critical protections for workers on the table when bargaining over labor contracts.
In a unanimous decision issued last month in Sandifer v. United States Steel Corporation, the Supreme Court ruled against a group of steelworkers who argued that they should be compensated for the time they spend suiting up before and after their workdays, or "donning and doffing" protective gear including hard hats and safety glasses. Workers at U.S. Steel's Gary Works in Indiana had sought compensation for what they believed were unpaid overtime wages, earned during their time spent changing into and out of their work clothes, which they argued was not properly clocked.
But the justices ultimately ruled that the steel company's labor contract did not require the company to count the "donning and doffing" of workers' clothes as paid overtime labor under the Fair Labor Standards Act (FLSA), meaning that the workers will lose their claim to back pay for the time spent putting on and taking off their gear.
The Sandifer ruling is limited from a legal standpoint, as it applies only to section 203(o), an obscure provision of the FLSA governing wage negotiations in collectively-bargained union contracts. According to an analysis in legal news outlet SCOTUS Blog, section 203(o), a 1949 amendment to the FLSA, "allows collective-bargaining agreements to exclude time spent 'changing clothes' from the work time subject to the statute."