Thursday, Jan 16, 2014, 2:40 pm · By Mike Elk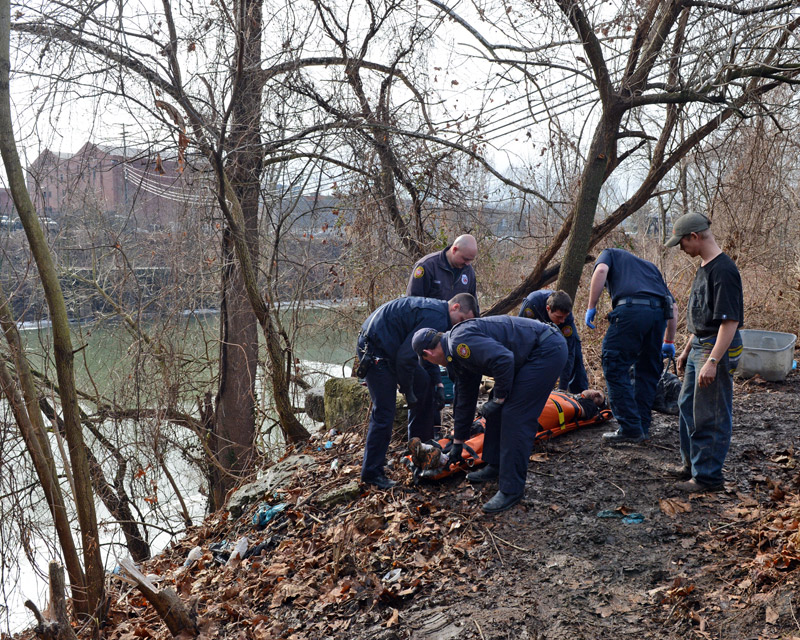 WASHINGTON, D.C.—"This is an issue of proportionality," says Dr. Gerald Poje, a former member of the federal U.S. Chemical Safety Board, as he watches me get patted down by a security guard on my way into a session of President Obama's chemical safety task force on Tuesday.
"How are we proportioning our larger social resources for security and safety?" asks Poje while I put back on my belt. "We come into a government building just for a public hearing, and we have half a dozen people at the front gate doing checking. Then you look at what's missing in our high-hazard chemical infrastructure."
Poje is referring to the failures of regulators to take sufficient steps to prevent the West Virginia chemical spill, which cut off the drinking water supply for more than 300,000 people for the better part of the past week.
Thursday, Jan 16, 2014, 12:14 pm · By Rose Arrieta

As part of a push to raise citywide wages to $15 an hour, the Los Angeles County Federation of Labor (LACFL) has released a new report and a series of billboards documenting the dire economic straits of many Angelenos.
The report, "Effects of a Fifteen Dollar an Hour Minimum Wage in the City of Los Angeles," found that the average pay for full-time low-wage workers is $9.55 an hour. At 40 hours a week, that totals about $19,000 a year—more than $4,000 less than the poverty level for a family of four in Los Angeles County. And for part-time workers, pay is even lower, averaging about $8.89 an hour.
All this adds up, advocates say, to nearly 811,000 workers who are making less than $15 an hour in the city of Los Angeles. They're employed in a wide variety of jobs, including retail, hotel, restaurant, construction, janitorial and security.
The study, which was produced by Economic Roundtable, was released by the LACFLin tandem with the construction of billboards throughout downtown Los Angeles. The billboards look like the green signs frequently posted to delineate American city limits, but read: "Los Angeles: City Limited, Poverty Wage Pop. 810,864."
Worker rights activists hope that the signs, in conjunction with the report, will compel the public to take action on the injustice happening in the heart of their own city.
"Hopefully, everyone—unions, politicians, business leaders, entrepreneurs, educators, religious leaders—will all step up to deal with massive problem of poverty wages in L.A," says Maria Elena Durazo, chief of the Los Angeles County Federation of Labor, in a statement.
Durazo isn't worried that the billboards, which appear in seven locations near downtown Los Angeles, on the west side of the city and the Los Angeles International Airport, will hurt the city's reputation. "A billboard is not going to bring us down. What's bringing us down is workers who have to work two or three jobs, who can't be with their kids, give them the attention that they need," she told the Los Angeles Times. "What's bringing the city down is we don't have enough revenue for the services that all of us depend on."

And, she points out, increasing wages throughout Los Angeles would have a beneficial impact on the city's economy. Larger wages mean more spending, more tax revenue, and less strain on public services. The report states that a $15 minimum wage would create 64,700 new jobs in Los Angeles—and generate $1.3 billion in public revenue,
"If you're not moved on a moral basis, think of how much better a city we could have if everyone made a decent wage," Durazo suggests. "If every low-wage worker in L.A. made $15 an hour, it would raise enough city revenue to fill 10 million potholes. Or hire 1,000 first responders. Or keep every library open every day."
The report goes on to say that three-quarters of the full-time labor force living in Los Angeles earns less than comparable workers 30 years ago. Durazo feels this trend reflects the city's growing economic inequality.
"L.A. is fast becoming a city of the 'haves; and the 'have-nots.' We are, unfortunately, one of the leading low wage capitals of the country," she says.
According to the report, in 1938 Congress enacted the Fair Labor Standards Act so that workers would be paid wages sufficient to maintain "the minimum standard of living necessary for health, efficiency, and general well-being… [Now], wage attrition is part of most people's every day experience."
To combat this, the service union Unite Here Local 11 has launched a campaign to raise the wages of hotel workers in Los Angeles to $15.37 an hour. Los Angeles City Council members are expected to respond with a measure setting a higher wage floor for hotel workers, although a figure has not yet been settled upon.
Douglas Herrera, a truck driver in Los Angeles, tells Working In These Times that his low pay forces him to sleep in his truck, as he does not make enough money to rent an apartment. He applauds the idea of boosting the citywide minimum wage from California's current $8.00/floor (which is set to rise incrementally to $10 by 2016). "$15 an hour sounds fair, and it will help a lot of people like myself," he says.
Tuesday, Jan 14, 2014, 2:17 pm · By Michelle Chen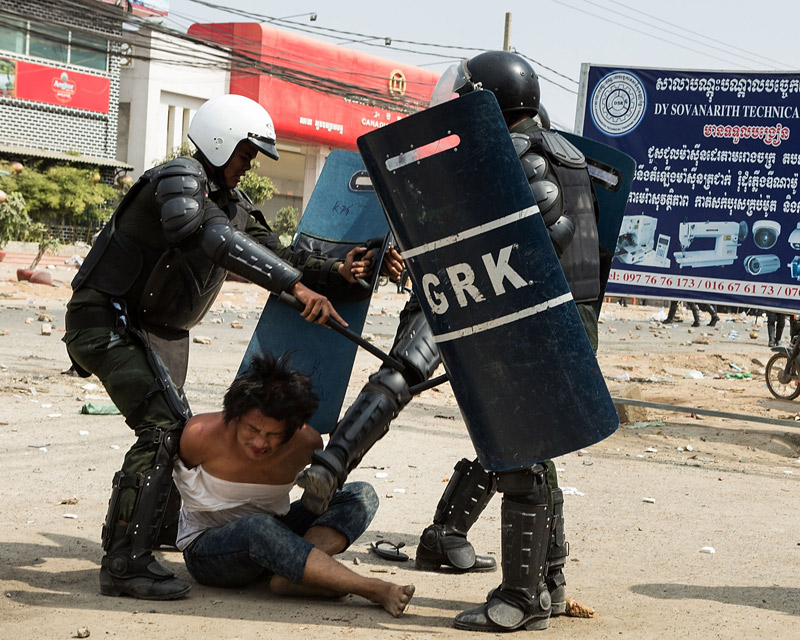 Though Cambodia's days of colonialization, war and genocide may be over, the country is still wrestling with political turmoil. At the start of the new year, when workers massed in Phnom Penh to demand a fair minimum wage, the government responded with a spray of bullets.
A major garment worker strike in December capped a recent groundswell of protest in the country's capital. After deeming insufficient the government's proposed hike of the minimum wage to $95, labor leaders aligned with the opposition Cambodia National Rescue Party to shutter factories and bring large crowds into the streets, concluding a year of labor agitation that saw more than 130 strikes.
Newly reelected Prime Minister Hun Sen—a former Khmer Rouge official whose legitimacy has been questioned amid accusations of rigging last summer's election—took the protests as an opportunity to suppress both the pro-democracy and labor movements with one fierce blow. On January 3, police responded to protesters' bottles and petrol bombs with live ammunition, killing five and injuring dozens. More than twenty were detained, and some are reportedly still being held incommunicado.
On January 4, the government then forcibly cleared a major protest encampment in the city center; many workers have since returned to their jobs. Factories have also started to reopen after temporarily shutting down out of safety concerns. In the wake of the unrest, a coalition of rights groups, including Clean Clothes Campaign and International Labor Rights Forum, has called for an "immediate end to all violence and intimidation against workers and their representatives," release of detained protesters and no charges against the strikers. Meanwhile, activists are continuing to push for the minimum wage to be raised to $160 a month.
Tuesday, Jan 14, 2014, 1:40 pm · By Moshe Z. Marvit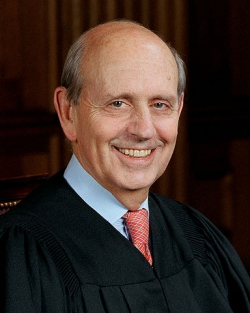 In the Supreme Court's oral arguments on Monday, the justices made one thing abundantly clear: Though National Labor Relations Board (NLRB) v. Noel Canning concerns labor, they were not going to consider the effects on labor.
The case was appealed to the Supreme Court after the D.C. Circuit Court of Appeals invalidated President Obama's January 2012 appointments to the NLRB, the body responsible for investigating and determining U.S. labor-law violations. The appointments occurred while the Republican-controlled Senate was conducting no business, but was holding pro forma sessions—precisely in order to block Obama from making recess appointments. In a decision that surprised many, the D.C. Circuit held that Obama's appointments did violate the recess clause in Article II of the Constitution. As a result, a cloud hung over the decisions of the Board until new members were confirmed in the summer of 2013, with many employers arguing that they were not bound by the opinions of an improperly constituted labor board.
However, the Supreme Court justices did not want to hear about that. Each time that an attorney from either side tried to steer the conversation toward the real-world consequences of the D.C. Circuit's bizarre opinion, the justices interrupted. Instead, they wanted to discuss the historical and natural meanings of the words "happen," "recess" and "session." In taking turns describing how modern transportation has likely made the recess clause obsolete—"an historic relic," in Justice Kagan's words—they showed complete disinterest in the possible outcomes of revoking this important presidential power. Indeed, Justice Breyer repeatedly asked the Solicitor General Donald Verrilli, who was arguing on behalf of the government, "Why is this an important case?"
Wednesday, Jan 8, 2014, 6:44 pm · By Bruce Vail
Labor unions in the Washington, D.C. area got an early Christmas present December 20, when Maryland state officials announced their approval of a plan to build a massive MGM Resorts International casino complex just a few miles from the nation's Capitol building.
The news comes as a welcome sign of organized labor's vitality in Maryland, which has seen falling union membership during the last decade. As of 2012, unions represented just 12.3 percent of Maryland jobholders—a decrease of 23,000 workers from the previous year.
One of Maryland labor's responses to this challenge has been to lobby on behalf of expanded gambling long before casino construction ever takes place, usually in return for a mutually beneficial "labor peace agreement." In the case of MGM Resorts, the gambling powerhouse received its approval from the Maryland Video Lottery Facility Location Commission with the help of an ad-hoc coalition of local labor unions, says John Boardman, an officer of D.C.-based Unite Here Local 25. He estimates that the $925 million project will generate about 2,000 temporary construction jobs and 4,000 permanent ones.
Tuesday, Jan 7, 2014, 8:28 pm · By Mike Elk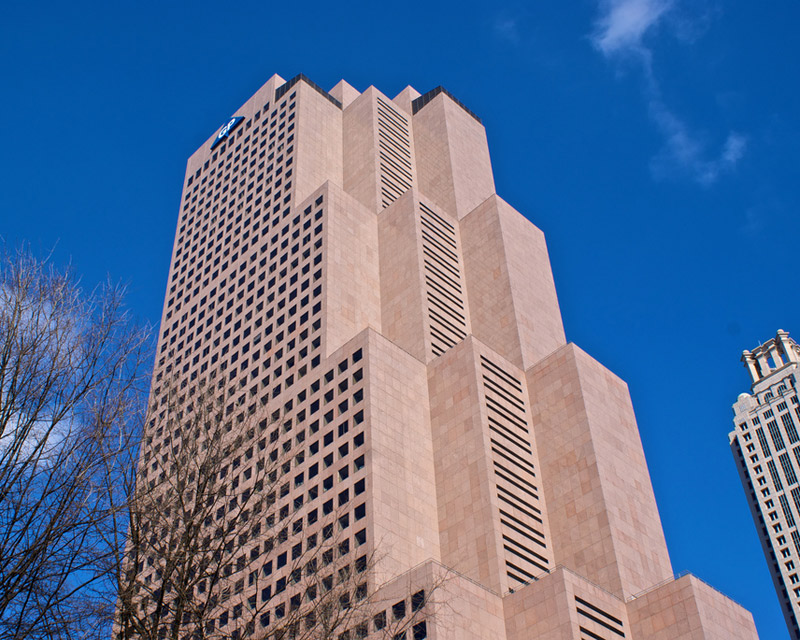 In October 2012, In These Times revealed that the Koch brothers had instructed 45,000 employees of Georgia-Pacific, a paper company owned by Koch Industries, to vote for Mitt Romney in the upcoming presidential election. But even as the Kochs took advantage of expanded free speech rights for corporations under the Supreme Court's Citizens United ruling, Georgia-Pacific was busy circulating a strict policy that prohibited workers from speaking poorly of the company or its officers on social media. Thanks to a new decree by the National Labor Relations Board, however, employees can now feel free to post about their jobs to Facebook or Instagram without fear of retribution.
Georgia-Pacific's now-defunct social media policy, which it implemented in 2011,
warned,
"Even if your social media conduct is outside of the workplace and/or non-work related, it must not reflect negatively on GP's reputation, its products, or its brands."
Many employees took this to mean that they could not post anything criticizing the company on social media.
Tuesday, Jan 7, 2014, 12:45 pm · By Michelle Chen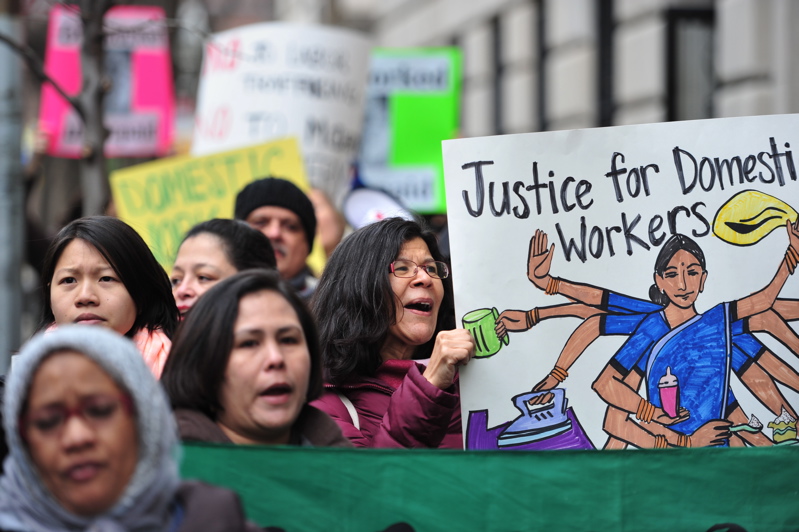 A certain romance colors our image of the house servant of yore. In fare from Downton Abbey to Hollywood's The Butler, they're depicted as spectacles of starched traditionalism, deference and obsessive manners, even as they navigate unspoken class and racial faultlines. Though household labor has evolved from its rigid historical forms, a new chapter of the period drama for the era of globalization has emerged in New York's rarefied diplomatic scene, with curious case of Sangeeta Richard, the domestic worker of Indian diplomat Devyani Khobragade.
Richard unleashed a diplomatic firestorm last month with her accusations of labor abuse: She claims that when she entered the United States on a special A-3 visa for diplomatic personal employees, her contract stated she would earn $4,500 per month as a live-in domestic worker beginning in November 2012. She ended up with less than $600 monthly, just over $3 per hour, a fraction of the federal minimum wage. A petition circulated in support of Richard states that she was kept in "slave-like conditions." Her husband reportedly filed a petition in a New Delhi court complaining that his wife was being forced to work each day from 6a.m. to 11p.m.
Monday, Jan 6, 2014, 1:40 pm · By Mike Elk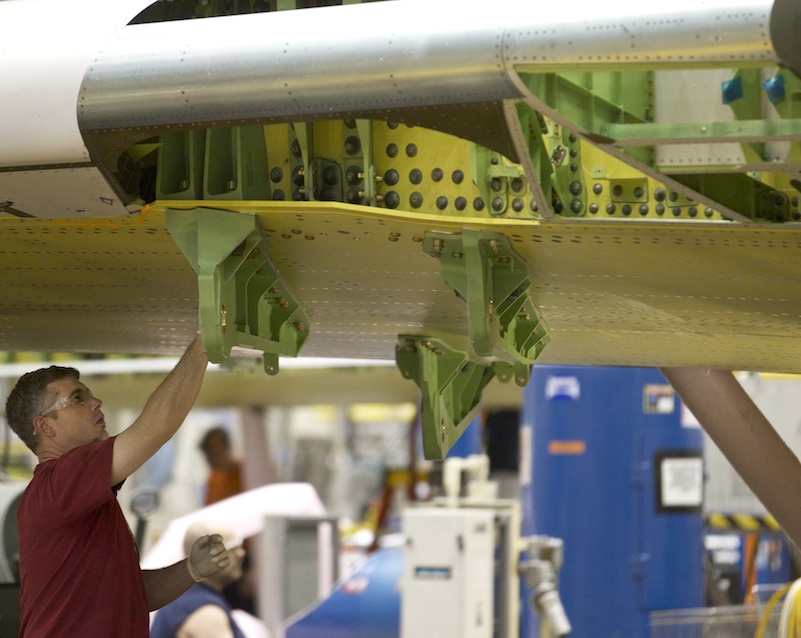 On Friday, yet another nail was put in the coffin of the defined-benefit pension in America. According to the Economic Policy Institute (EPI), the percentage of U.S. private-sector retirement plans with defined benefits fell by half between 1989 and 2010, from 42 to only 22 percent. Yet this type of plan is much preferred by unions and worker advocates over defined-contribution plans such 401(k)s, because if a company makes bad investment decisions, workers' retirement benefits don't suffer.
Boeing is one of the few remaining major corporations in the United States that still offers defined-benefit pensions. But on Friday, 30,000 union Boeing workers in Washington state voted to give up the pensions for new hires and to let the company freeze the plans for all workers in 2016.
"I don't see a way forward on pensions. I don't see what it is that we can do," says Ross Eisenbrey, vice president of EPI, which advocates for low- and middle-income workers. "Retirement security right now is wishful thinking."
The vote by members of the International Association of Machinists (IAM) Lodge 751 came after Boeing threatened to move production of the 777X jet line, along with potentially thousands of jobs, out of Washington state unless workers agreed to the contract. The workers voted down a similar contract in November, but Boeing refused to budge—even though the company is doing well, with over $400 billion dollars in back orders and a program to buy back more than $10 billion in its own stock.
Saturday, Jan 4, 2014, 1:11 pm · By Michelle Chen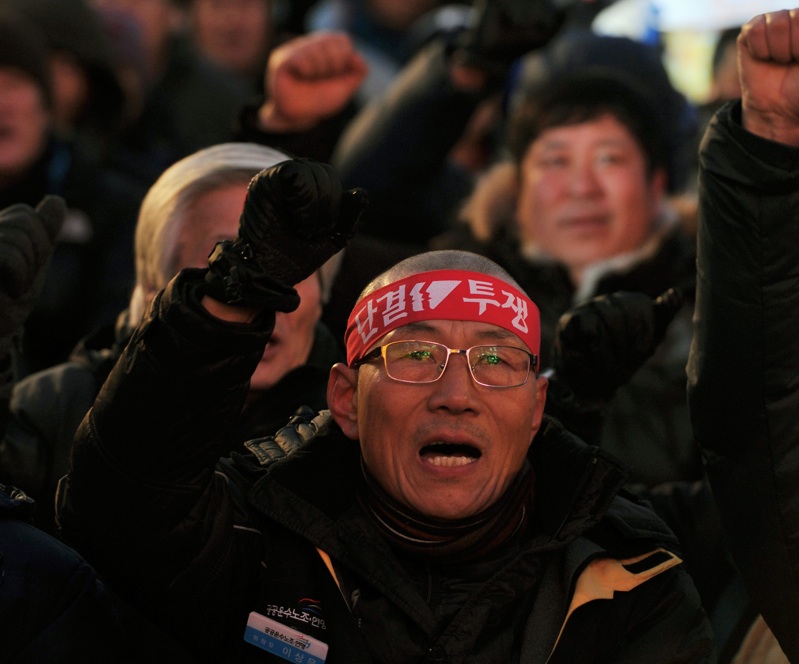 South Korea may best be known for slick electronics and saccharine pop tunes, but less of that stereotypical effervescence was present in Seoul in December. Instead, the streets were filled with throngs of angry union workers, facing down riot police in a show of defiance against a government plan that they say would lead to layoffs and privatization.
On December 28, workers staged a one-day general strike that capped about three weeks of intense smaller protests involving thousands of workers and activists and causing sharp service reductions. The establishment of a parliamentary committee to resolve the railway dispute has paused the demonstrations for now. But unions, who see the fight as a broader labor struggle beyond the rail issue, are not giving up and have vowed to keep protesting. On Friday, they demanded the president's resignation.
Friday, Jan 3, 2014, 12:05 pm · By Michelle Chen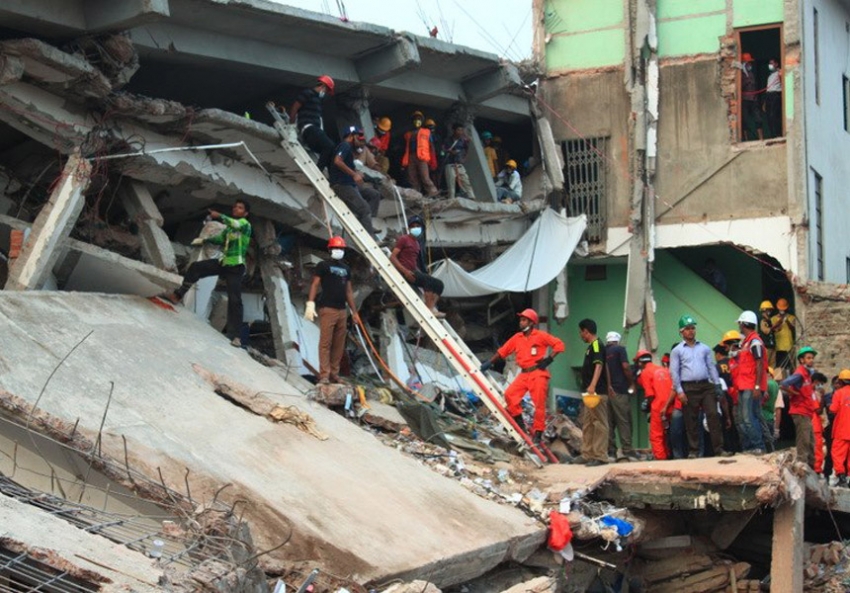 The collapse of the Rana Plaza factory complex in Bangladesh last April exposed the cruel link between abusive Global South factories and the Western brands they supply. But while consumers may have been shocked to learn of the Gap or Benetton's latest designs strewn amid the wreckage of "death trap" factories, they might have missed another bit of debris: the label of the U.S. government. In fact, much of the clothing churned out by overseas sweatshops is custom-made for Uncle Sam.
In an extensive investigative report, New York Times details how the federal government's contracts with overseas factories to make uniforms and other apparel are connected to egregious human rights violations, including child labor and union suppression.