Monday, Sep 25, 2017, 6:13 pm · By Kari Lydersen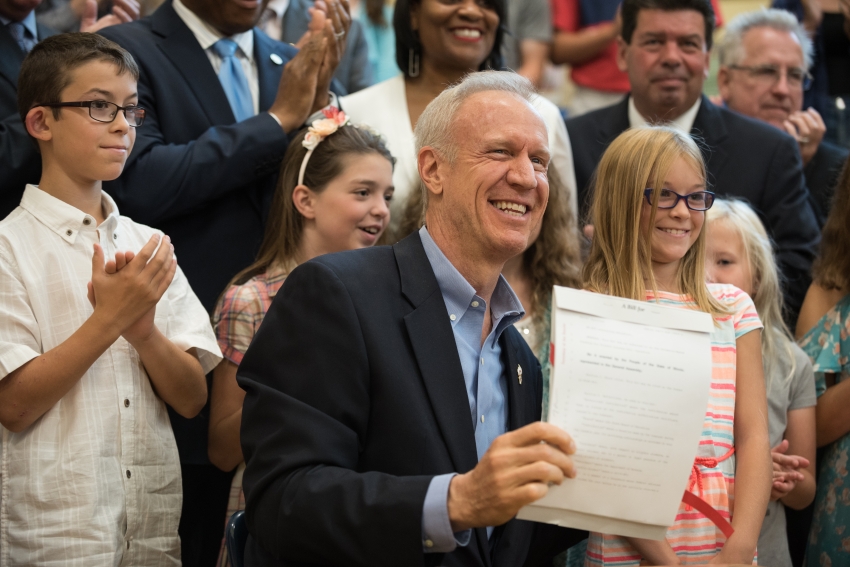 Chicago public schools began classes this month after securing much-needed money from the state. But the funding bill came with a provision that critics say could imperil public education in the state and serve as a frightening precedent for the rest of the country.
This "poison pill," as teachers unions call it, allows individuals and corporations to donate to private schools in lieu of paying taxes. Many opponents liken this to school voucher programs, which can be devastating to public schools.
Friday, Sep 22, 2017, 9:57 am · By James Walker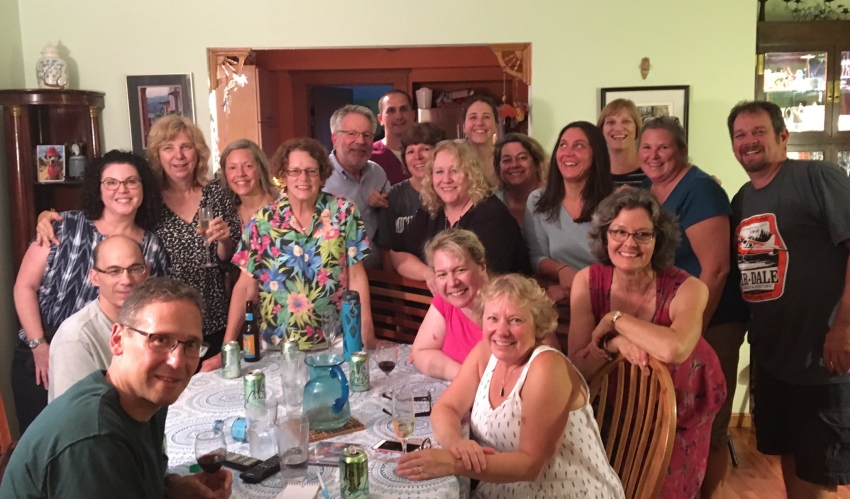 This article first appeared on Labor Notes.
Nurses in rural northern Michigan made history August 9-10 when we won labor's biggest organizing victory since "right to work" took effect in the state in 2013. By a vote of 489–439, more than 1,000 RNs at Traverse City's Munson Medical Center, the area's largest employer, will be represented by the Michigan Nurses Association.
Thursday, Sep 21, 2017, 5:13 pm · By Michael Arria
In July of this year, some 150 prisoners at the Great Plains Correctional Facility in Tulsa, Okla., rioted. The riot reportedly developed after a fight between prisoners and lasted for about eight hours. Two prison guards were taken hostage before the prisoners were corralled and returned to their cells.
The incident immediately led to calls for a guard increase. In January, the Oklahoma Department of Corrections announced it had a shortage of correctional officers relative to the state's growing prison population. Oklahoma has the second highest per-capita incarceration rate in the country, and the highest rates of incarceration for both women and black men.
Oklahoma isn't an isolated case. Despite recent pushes for prison reforms and sentence reductions, the ranks of the incarcerated are growing in many states. Meanwhile, there's a widespread shortage of corrections officers partially due to the profession's cultural stigma as a job with less prestige than that of a firefighter or police officer. In 2014, 34 states submitted four-year prison projections to The Pew Charitable Trusts. Twenty-eight expected their prison populations to grow between 1 and 16 percent by 2018.
Thursday, Sep 21, 2017, 2:25 pm · By Michael Arria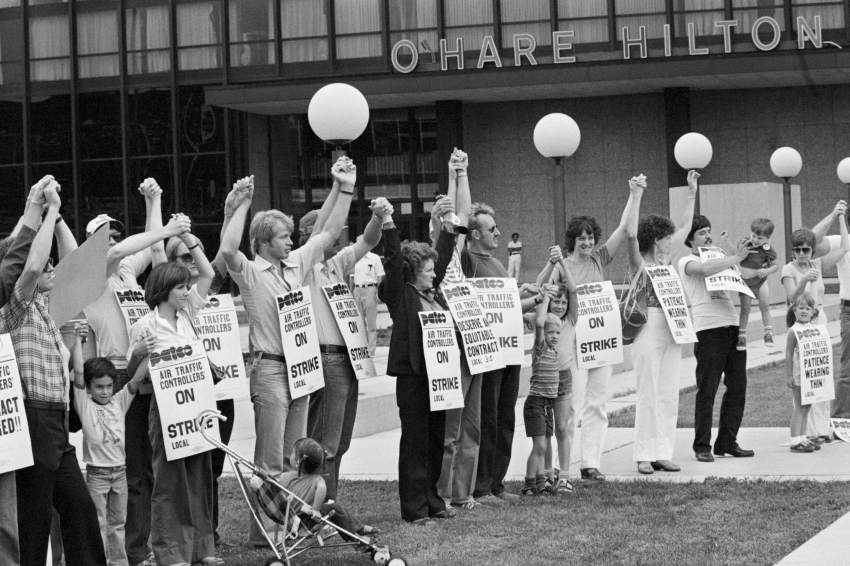 Former President Ronald Reagan had a long history of clashing with organized labor, but his most infamous moment came in 1981, when he busted the Professional Air Traffic Controllers Organization (PATCO) and fired more than 11,300 air traffic controllers who were on strike. This act weakened the power of U.S. unions and set the stage for an all-out assault on organizing rights.
Wednesday, Sep 20, 2017, 10:25 am · By Sarah Jaffe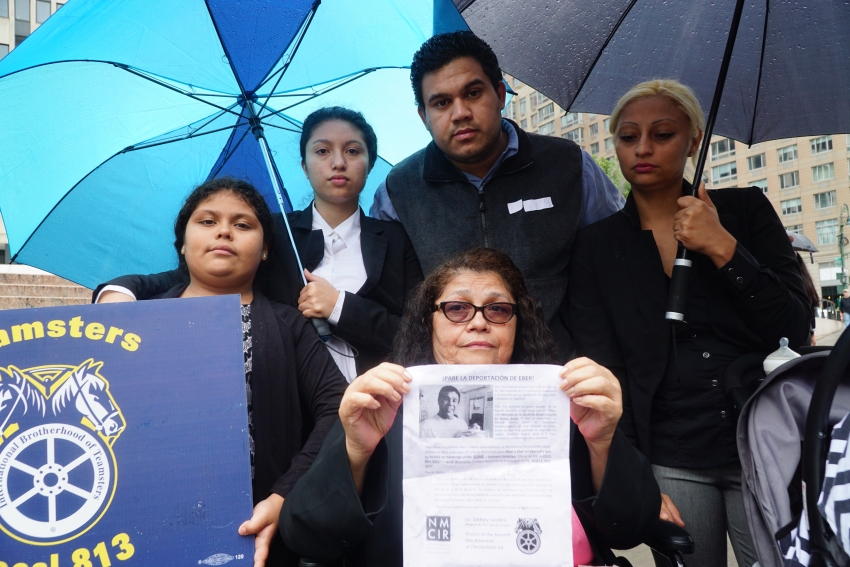 Welcome to Interviews for Resistance. We're now several months into the Trump administration, and activists have scored some important victories in those months. Yet there is always more to be done, and for many people, the question of where to focus and how to help remains. In this series, we talk with organizers, agitators and educators about how to resist and build a better world.
Friday, Sep 15, 2017, 5:31 pm · By Marilyn Katz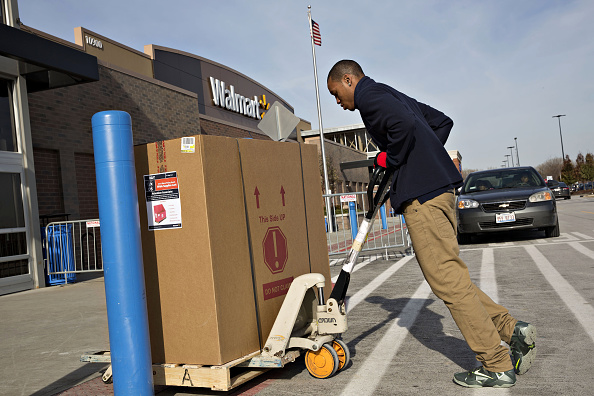 Anti-tax fever seems to be on the rise in Illinois, most recently in editorial and public comments about the Cook County Board of Commissioners' levy on sugary drinks. But those who've fretted about the penny-an-ounce tax—and all of us who didn't—might want to turn their attention and ire to a far-greater burden on Illinois taxpayers: Governor Bruce Rauner's veto of legislation that would raise the minimum wage to $15 an hour over the next five years.
What does that have to do with taxes? Plenty. Roughly 33 percent of people in Illinois live in or near poverty. Contrary to popular belief, people who make low wages are not the young or the so-called low-skilled. As of 2011, 94 percent of low-wage earners in the Chicago region were over 20 years old, and 57.4 percent were over 30, with one in six holding a college degree. Many work in the growing sectors of hospitality, healthcare, food service and retail.
Friday, Sep 15, 2017, 12:41 pm · By Shaun Richman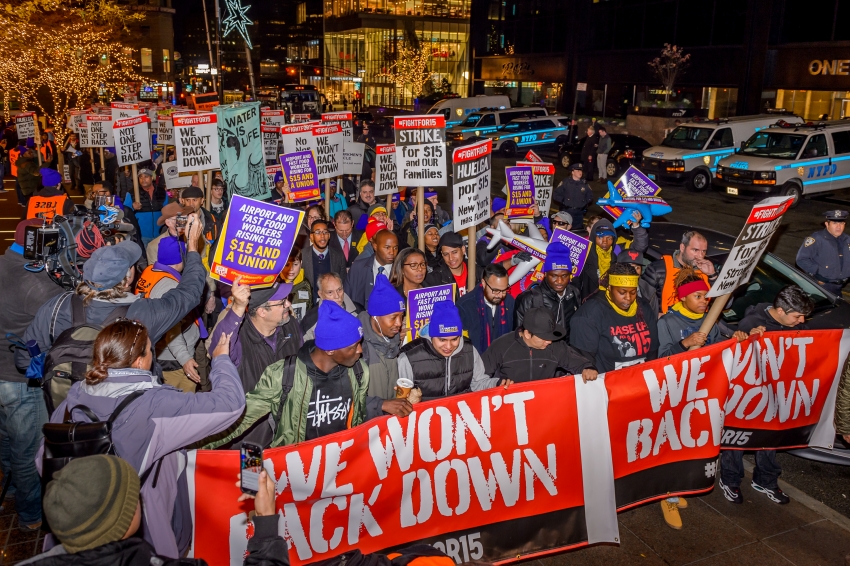 The vast right-wing network of Koch brother-funded "think tanks" is now plotting to finish off the public sector labor movement once and for all.
In a series of fundraising documents obtained by the Center for Media and Democracy of Madison, Wis., and published in the Guardian, the CEO of a cartel of 66 well-funded arch-conservative state capitol lobbying outfits promises funders a "once-in-a-lifetime chance to reverse the failed policies of the American left."
Tracie Sharp, the leader of the States Policy Network (SPN), goes on to explain that the pathway to permanent right-wing victory is to "defund and defang" unions that rely on the legal protections of state labor law.
Thursday, Sep 14, 2017, 5:07 pm · By Bruce Vail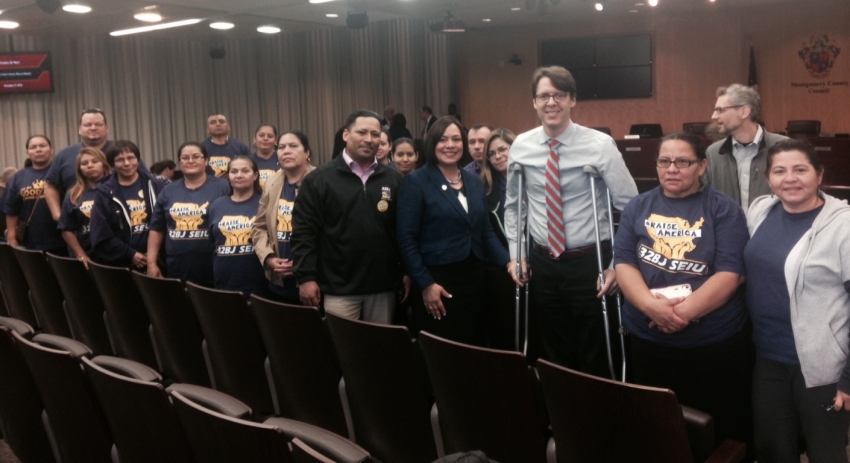 Undeterred by a stinging defeat earlier this year, a union-backed push for a $15-an-hour wage is back on in the Washington, D.C. suburbs—home to many of the senior civil servants, lobbyists and office workers that run key federal agencies.
Maryland's Montgomery County Council will begin considering a revised bill later this month to raise the minimum hourly wage from $11.50 to $15, and the outlook is hopeful, says Democratic Councilman Marc Elrich, the chief sponsor. "We are almost there," Elrich says. "I'm confident we'll make it this time."
Supporters have already lined up enough votes to pass it, Elrich says. The most powerful obstacle remains opposition from Democratic County Executive Ike Leggett, who vetoed a similar measure in January but has so far made no public decision on the new version of the bill introduced in July.
Thursday, Sep 14, 2017, 11:32 am · By Rafael Soriano and Débora Nunes
Brazil is facing a profound political and economic crisis since a coup d'etat overturned Dilma Roussef's government in March of 2016. The new government is unrolling austerity policies that are eroding working families' political gains by dismantling labor protections and social services and unleashing human rights abuses, including escalating assassinations of peasants and indigenous people. This political context—which shares characteristics with the U.S. climate under Donald Trump—is defined by a crisis of capitalism that resurfaced with the economic meltdown in the Global North that was initiated in 2008.
Monday, Sep 11, 2017, 11:50 am · By David Bacon
The "dreamers," young recipients of the Deferred Action for Childhood Arrivals (DACA) program—are the true children of the North American Free Trade Agreement (NAFTA). More than anyone, they have paid the price for the agreement. Yet they are the ones punished by the administration of President Donald Trump, as it takes away their legal status, ability to work and right to live in this country without fear of arrest or deportation. At the same time, those responsible for the fact they grew up in the United States walk away unpunished—and even better off.