Thursday, Mar 30, 2017, 12:51 pm · By Cynthia Phinney, Peter Kellman and Julius Getman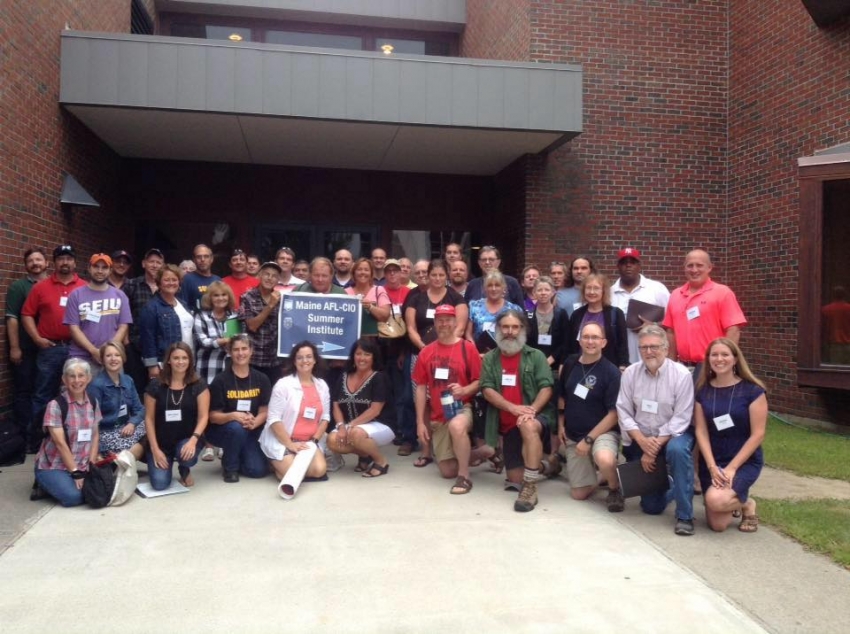 Progressives are finally energized. Millions of young people became politically active through the presidential campaign of Bernie Sanders and several million more joined the women-led solidarity marches of the inaugural weekend. Many of the recently activated are seeking to channel their enthusiasm into effective political resistance. These are heartening developments. But it is far too early to declare victory over those who seek to make America great by returning it to a less tolerant, less progressive past.
A dismayingly large share of the white working class, including union members that once supported liberal candidates and causes, remains supportive of President Donald Trump and his agenda. Only when liberals recognize the importance of labor, and when a progressive labor movement returns to its historic roots, will the battle against right-wing demagogues and zealots be won.
What we are calling for is an active alliance between progressives and organized labor. For progressives and intellectuals, organized labor has much to offer: a rich history, seasoned leaders and, most significantly, an immediate connection to workers. For organized labor, the potential of such an alliance is equally significant. It can renew the commitment to social and political change, reminding workers and their leaders that unions are far more than just vehicles for economic gain.
Thursday, Mar 30, 2017, 11:45 am · By Joe Allen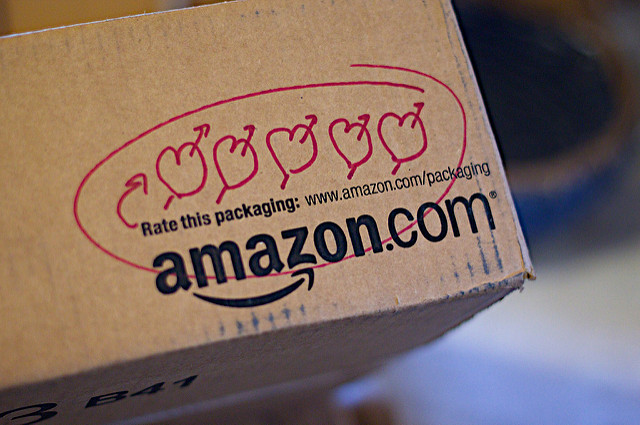 This article was first posted by Jacobin.
The modern economy revolves around the sprawling logistics industry. Nothing demonstrates this more clearly than the current situation at Amazon and UPS. If Amazon makes good on its recent pledge, it will add another 100,000 workers to its U.S. workforce by 2018, making it one of the country's largest—and one of the largest nonunion—employers.
The U.S. labor movement faces several existential threats right now, but Amazon's is a special kind. The company's breakneck expansion has revolutionized the logistics industry. Its impact is most deeply felt at United Parcel Service (UPS), the country's largest private-sector, unionized employer, with nearly 250,000 of its workers represented by the Teamsters.
UPS already lashes the Teamsters with the threat of Amazon undercutting the union's gains to justify the miserable wages paid to part-timers, impossible productivity demands, and the subcontracting of union work to non-union contractors. It will no doubt use the competition from Amazon to demand further concessions from the Teamsters during the next round of contract negotiations.
Teamsters United (TU), the reform challengers in last year's union election that nearly toppled the scandal-ridden and unpopular incumbent Teamster General President Teamsters James P. Hoffa, recently announced the launch of a new UPS contract campaign. Fred Zuckerman, TU's candidate for general president, told supporters, we "are going to have to fight for ourselves."
Such a campaign has the potential to take on the package giant, but it can also serve as a beacon for future activists among Amazon's rapidly expanding workforce. And if socialists in the United States can develop an industrial organizing strategy, we can play an important role in helping to organize some of the most powerful workers in this country.
Wednesday, Mar 29, 2017, 4:39 pm · By Kate Aronoff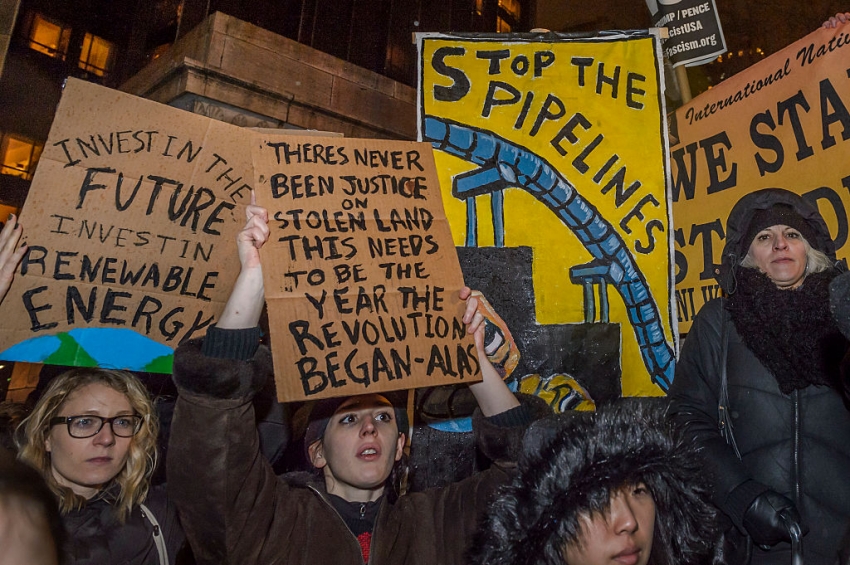 There's a right and a wrong way to debunk the right-wing myth about jobs and the environment. As a refresher, here are the basics of that myth: Jobs in the extractive industry are an invaluable engine of job creation and a key driver of economic growth. People concerned about the environment want to kill projects, like the Keystone XL and Dakota Access pipelines, that would provide jobs and help stimulate the economy.
If you're reading this, you probably already know that argument is wrong. Jobs in the U.S. clean energy industry—itself a very small sector—outnumber jobs in the fossil fuel industry 5 to 1, according to a recent report from the Department of Energy. What's more, renewable energy has the potential to create millions of jobs in the future, which would make that type of employment dwarf even the bloated jobs figures the White House cites in defense of fossil fuels.
But here's how not to dispel fossil fuel industry talking points: noting the disparity between part-time and full-time construction jobs. Since the Keystone XL's permit was approved by the State Department last Friday, a number of outlets—including those with a specifically environmentalist bent—re-upped a statistic that made the rounds before the project was squashed back in 2015, stating that the project will create just 35 permanent jobs. The State Department estimates that the Keystone XL pipeline will create some 42,000 direct and indirect jobs, 50 of which will be permanent. Fifteen of the 50 jobs are temporary contracts, leaving just 35 people with ongoing jobs maintaining the pipeline. This line of argument contends the fact that so few of these positions are permanent means that Trump's jobs argument is an elaborate rouse.
Here's the problem: All construction jobs are temporary. When you construct something, it is eventually built. Workers in the building trades might work on several projects in a given year, and part of what building trades unions do is set up the people they represent with projects.
Tuesday, Mar 28, 2017, 2:41 pm · By Bruce Vail
BALTIMORE – Baltimore Mayor Catherine Pugh dealt a shattering blow to the Fight for $15 campaign, vetoing a new minimum wage law passed overwhelmingly by the City Council just last week.
The effect was amplified as it quickly became clear that Pugh, a Democrat, had succeeded in lining up the votes necessary to prevent a threatened council override of her veto. Despite the fact that the minimum wage bill passed the council with the support of 12 of its 15 members—enough to override a veto—the solidarity of the pro-Fight for $15 members disintegrated under pressure. According to reports, several supporters of the higher minimum wage switched sides and are now pledging to sustain the mayor's veto.
Pugh's action represents a reversal from a promise she made during last year's mayoral campaign to sign a $15 minimum wage bill if passed by the council. That reversal is engendering bitterness from some minimum wage proponents.
"Catherine Pugh not only went back on this promise, but it tells us that everything she said (during the campaign) is in question," says Charly Carter, executive director of the pro-labor Maryland Working Families.
Saturday, Mar 25, 2017, 10:22 am · By Stephen Franklin
He was alone and miserable, cleaning up a strike station in Peoria, Illinois, where members of the United Auto Workers (UAW) had lived in the heat and the cold.
The UAW had just folded its standoff against Caterpillar after years of strikes and was returning to work largely on the terms the company had first laid down.
"We were losers when we came back from Vietnam," the muscular, middle-aged worker told me nearly two decades ago. "We were losers when we put up this battle and now we've lost the American dream."
Workers like him have been losing more than their American dream. They've been losing their lives.
Friday, Mar 24, 2017, 3:21 pm · By Jonathan Rosenblum
This article was first posted by Labor Notes.
Shop steward Tomas Mejia sensed something was different when 600 janitors streamed into the Los Angeles union hall February 16—far more than for a regular membership meeting. Chanting "Huelga! Huelga!" ("Strike! Strike!"), they voted unanimously to strike on May Day.
This won't be a strike against their employers. The janitors of SEIU United Service Workers West felt driven, Mejia says, "to strike with the community" against the raids, threats, and immigrant-bashing hate speech that the Trump administration has unleashed.
"The president is attacking our community," said Mejia, a member of his union's executive board. "Immigrants have helped form this country, we've contributed to its beauty, but the president is attacking us as criminal."
Thursday, Mar 23, 2017, 12:43 pm · By Nick Johnson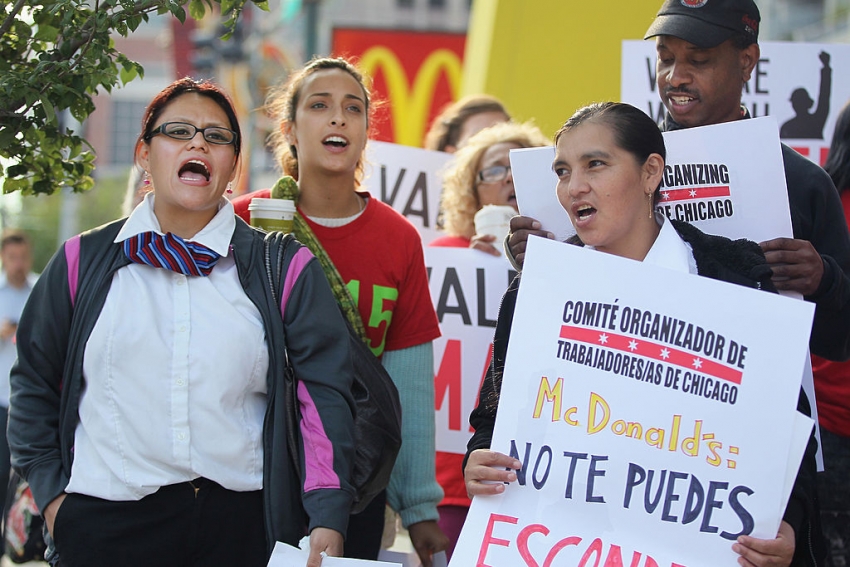 This article was first posted by Jacobin.
Attacks on the American labor movement have often been swift, dramatic, even violent. The 1947 Taft-Hartley Act was such a widespread attack on labor rights that unionists called it the "slave labor bill." Reagan's firing of more than eleven thousand striking air traffic controllers shocked and undermined the entire labor movement. Striking workers were repeatedly killed by federal troops, state militias, local law enforcement, and private guards from the late nineteenth century through the 1930s.
Other attacks on labor have been more nuanced and subtle, but not necessarily less destructive. Labor's power to effectively strike was eviscerated piece-by-piece by federal court decisions and decisions of the National Labor Relations Board (NLRB) that gradually banned or removed legal protections for various kinds of strikes.
Union busters have chosen this approach to target "salting," and these attacks may resume under President Trump.
Wednesday, Mar 22, 2017, 3:25 pm · By Bruce Vail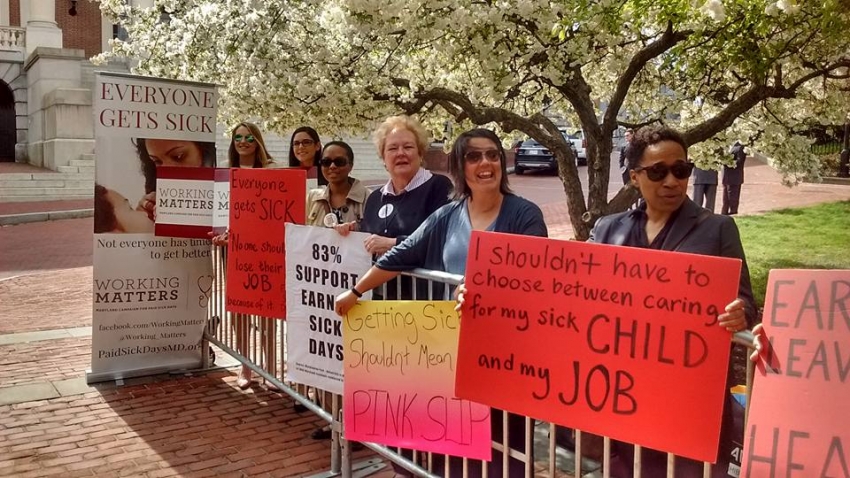 ANNAPOLIS – A showdown is looming between Democratic Party lawmakers and the state's Republican governor over legislation designed to guarantee most Maryland workers the right to paid sick days.
The new law has been moving slowly through the legislature but scored an important advance last week when the Maryland Senate approved a modified version of a similar bill that passed the House of Delegates earlier this month. The increased likelihood that a final bill would be approved by both houses of the legislature in the next few weeks prompted an explicit veto threat from Gov. Larry Hogan, who claims the law would be burdensome to businesses in the state.
Tuesday, Mar 21, 2017, 2:54 pm · By s.e. smith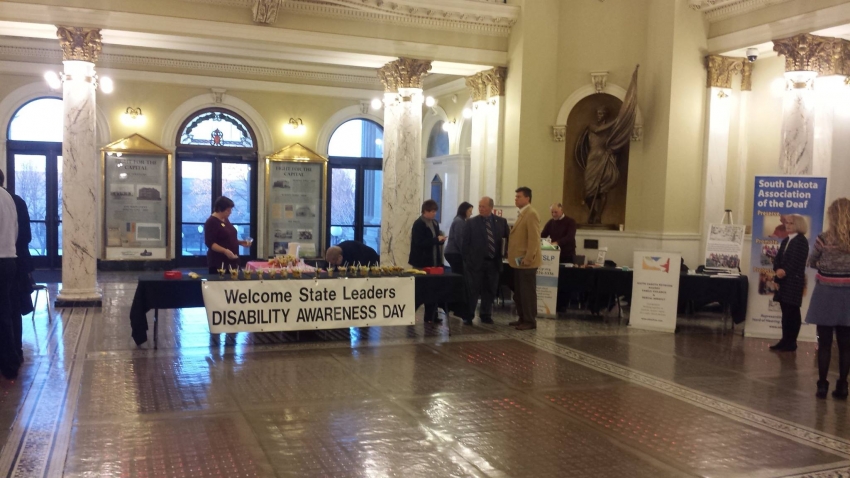 Data in the newly released 2016 Disability Statistics Compendium are highlighting a pernicious, and complex, disparity for the disability community: unemployment. In 2015, less than 35 percent of disabled Americans between 18-64 living in the community were employed, in contrast with some 76 percent of their nondisabled counterparts.
This is not just a disparity of disabled and nondisabled, though, but also one determined by state of residence. In Wyoming, for example, nearly 60 percent of disabled people are employed, while at the other end of the spectrum, in West Virginia, the disability employment rate is around 25 percent.
Understanding why employment outcomes for disabled people are so widely variable is important because such knowledge may contribute to a fresh approach to getting disabled people who are ready and willing to work into fulfilling jobs.
Friday, Mar 17, 2017, 2:41 pm · By Elizabeth Grossman
The Trump administration's "budget blueprint" would devastate worker safety, job training programs and legal services essential to low-income workers. Its cuts include a 21 percent, or $2.5 billion, reduction in the Department of Labor's budget.
The budget would reduce funding for or eliminate programs that provide job training to low-income workers, unemployed seniors, disadvantaged youth and for state-based job training grants. It eliminates the Occupational Safety and Health Administration's (OSHA) training grants as well as the independent Chemical Safety Board. Also targeted for elimination is the Legal Services Corporation, which provides legal assistance to low-income Americans.
"Cutting these programs is cutting the safety net for the most vulnerable workers, those striving for the middle class," said Matt Shudtz, executive director at the Center for Progressive Reform. "This budget would eliminate training programs for them, the kind of things people need to move up in the world. It is very anti-worker and anti- the most vulnerable workers."