Thursday, May 3, 2018, 11:28 am · By Michael Arria
Prisoners across the country say they are gearing up for an end-of-summer nationwide strike against inhumane living conditions and unpaid labor—or, in their words, "modern-day slavery."
Wednesday, May 2, 2018, 6:05 pm · By David Dayen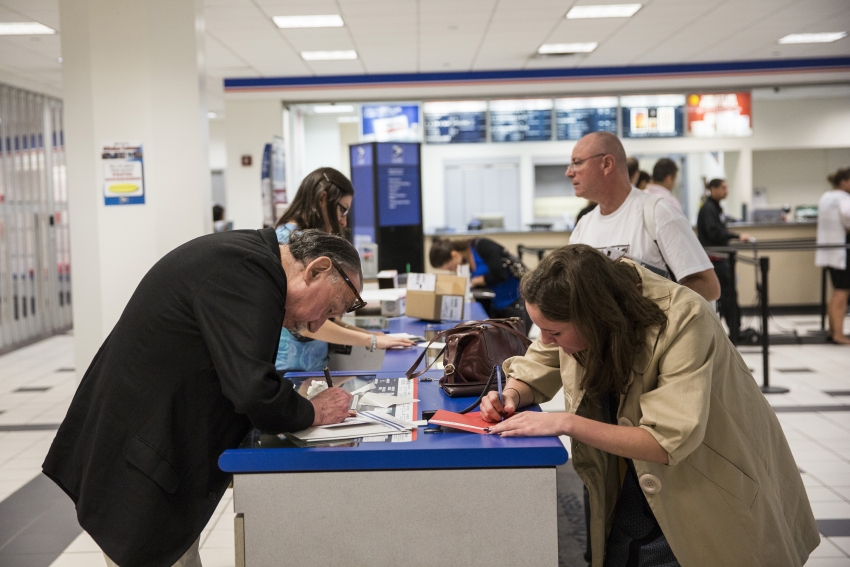 When Sen. Kirsten Gillibrand (D-N.Y.) introduced legislation last week to establish simple banking services in every U.S. post office, she continued a trend of aspiring Democratic presidential candidates using their perch in Congress to propose big, progressive ideas.
Wednesday, May 2, 2018, 12:28 pm · By Kate Aronoff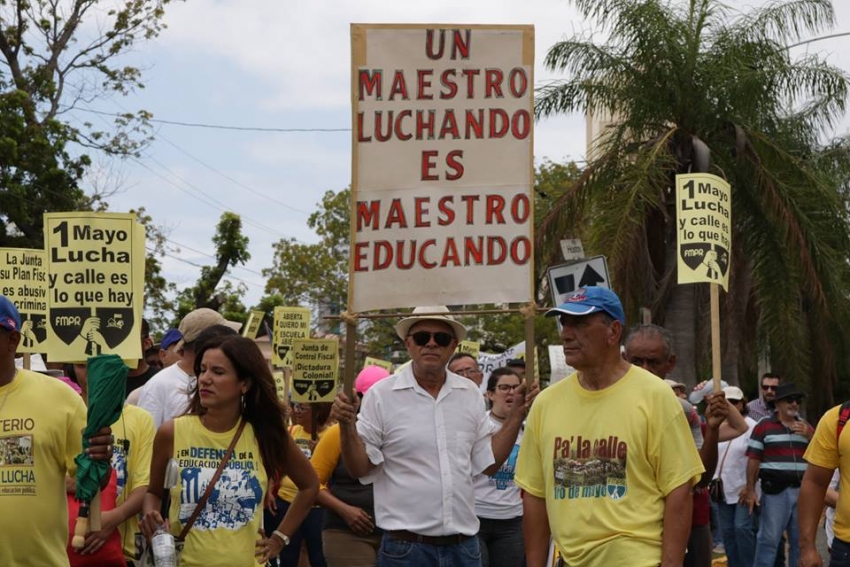 This story first appeared at Rethinking Schools.
In a May Day event largely overlooked by mainland U.S. media, strikers representing various unions, opposition parties, and social movements all converged on San Juan's banking district, known as "Milla De Ora" (the Golden Mile) for a national strike.
Tuesday, May 1, 2018, 3:34 pm · By Kate Aronoff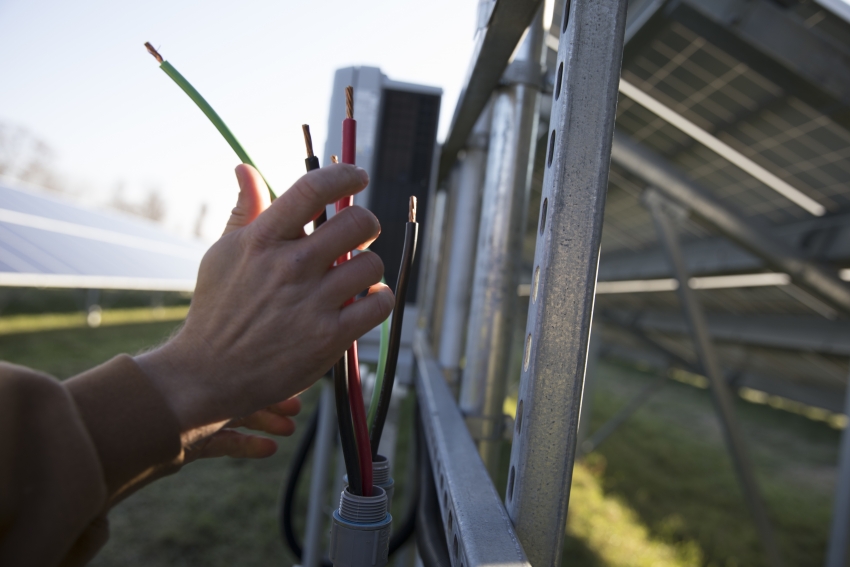 In recent weeks, talk of a federal job guarantee has swept into the national political debate. Possible 2020 presidential hopefuls Sens. Kristen Gillibrand (D-N.Y.) and Cory Booker (D-N.J.) have both expressed their support for the idea, and Booker recently introduced legislation to create a job guarantee pilot program. And after Sen. Bernie Sanders (I-Vt.) announced his team was compiling a job guarantee proposal, opinions abounded from the left, right and center.
Tuesday, May 1, 2018, 12:28 pm · By Sarah Jaffe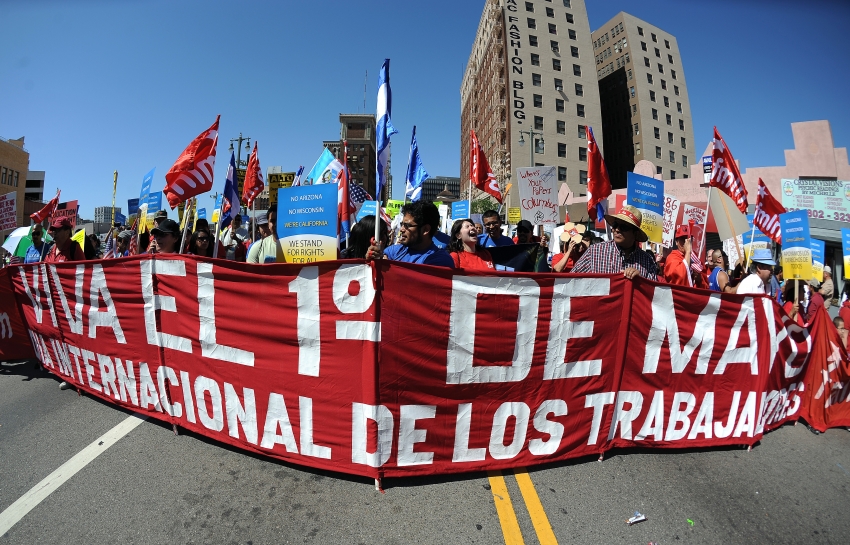 Welcome to Interviews for Resistance. We're now into the second year of the Trump administration, and the last year has been filled with ups and downs, important victories, successful holding campaigns, and painful defeats. We've learned a lot, but there is always more to learn, more to be done. In this now-weekly series, we talk with organizers, agitators, and educators, not only about how to resist, but how to build a better world.
As May Day comes around again, once again immigrant workers take to the streets in protest of continued criminalization. Having defeated the 287g program, which makes local law enforcement into an arm of immigration enforcement, in Milwaukee, Voces De La Frontera and other organizations have called for a "Day Without Latinxs & Immigrants" strike action to halt the program in Waukesha. Gabriel Quintero is a member of Voces and spoke to me about the day, the departure of Paul Ryan, and their organizing under the Trump administration.
Friday, Apr 27, 2018, 3:43 pm · By Daniel Moattar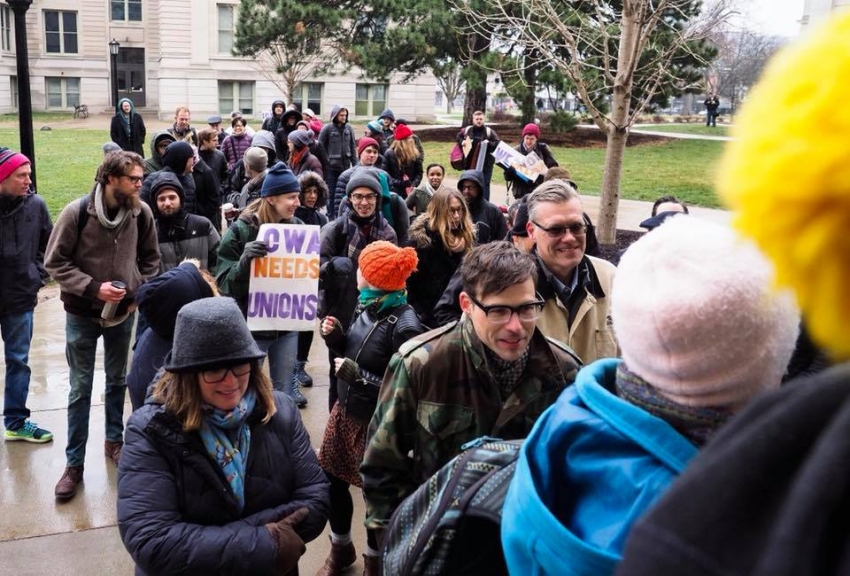 On April 18, non-tenure-track teaching staff at the University of Iowa marched with supporters through cold and sleet to deliver demands and a signed letter of support to University President Bruce Harreld's office. The action was part of Iowa contingent faculty's campaign for union representation, in response to what workers characterize as policies of overwork and underpayment.
Friday, Apr 27, 2018, 1:17 pm · By Casey Williams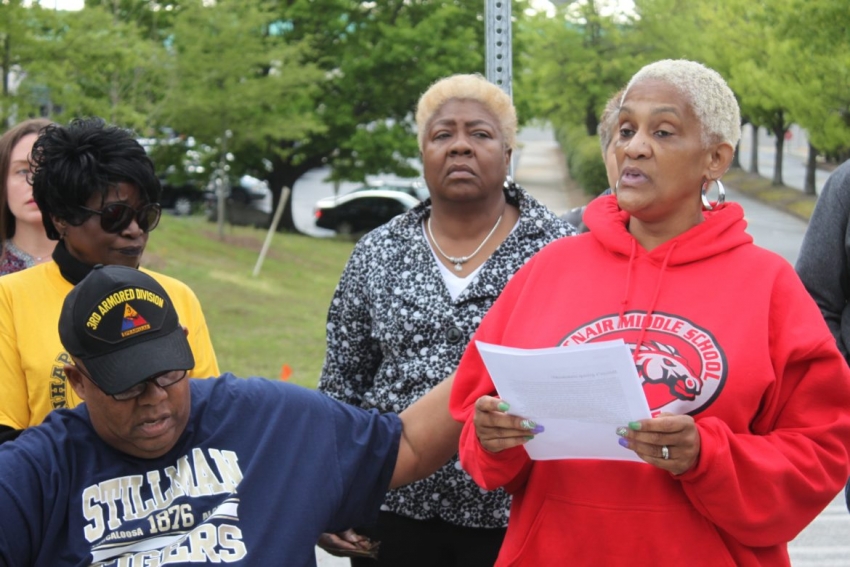 Robbie Brown loved her students. For 18 years, she drove them in her yellow bus to and from schools in DeKalb County, Georgia. And then, last Friday, two police officers showed up at Brown's house with a letter. She'd been fired.
Thursday, Apr 26, 2018, 5:54 pm · By Rebecca Vallas, Talk Poverty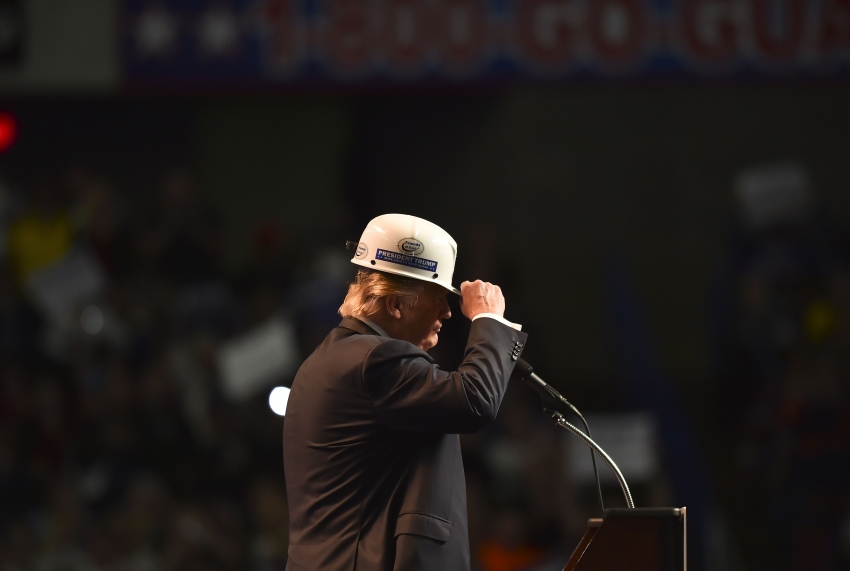 On Tuesday night, President Donald Trump signed an executive order that sums up how little he understands about poverty in America.
The order, titled "Reducing Poverty in America by Promoting Opportunity and Economic Mobility," carries little weight by itself. It directs a broad range of federal agencies to review programs serving low-income people and make recommendations on how they can make the programs harder to access, all under the guise of "welfare reform."
Thursday, Apr 26, 2018, 3:01 pm · By Sarah Lahm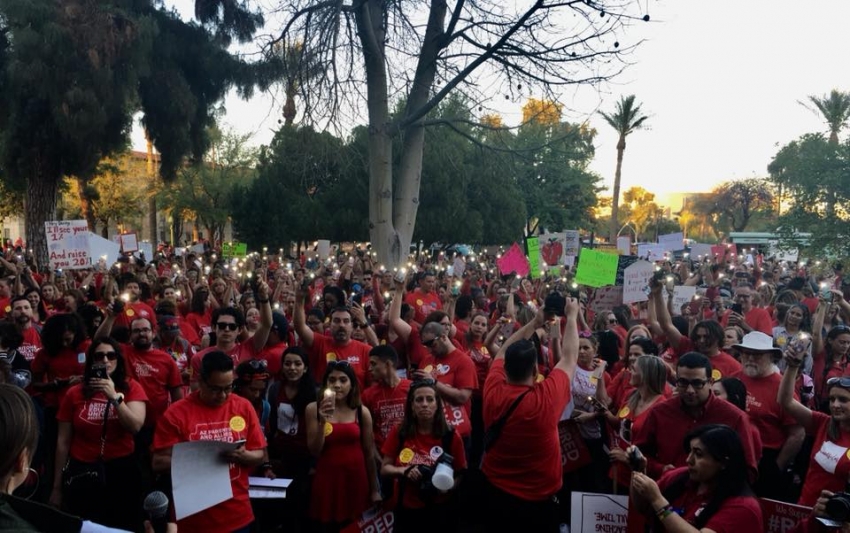 Jen Samuels is excited. She is a teacher in the Paradise Valley School District near Phoenix, Ariz. and was up early today, although she will not be in her classroom. Today Samuels and thousands of her fellow teachers are out on strike, and up to 50,000 educators and their supporters are expected to march to the Arizona state capitol in nearly 100-degree heat.
Thursday, Apr 26, 2018, 12:21 pm · By Peter Cole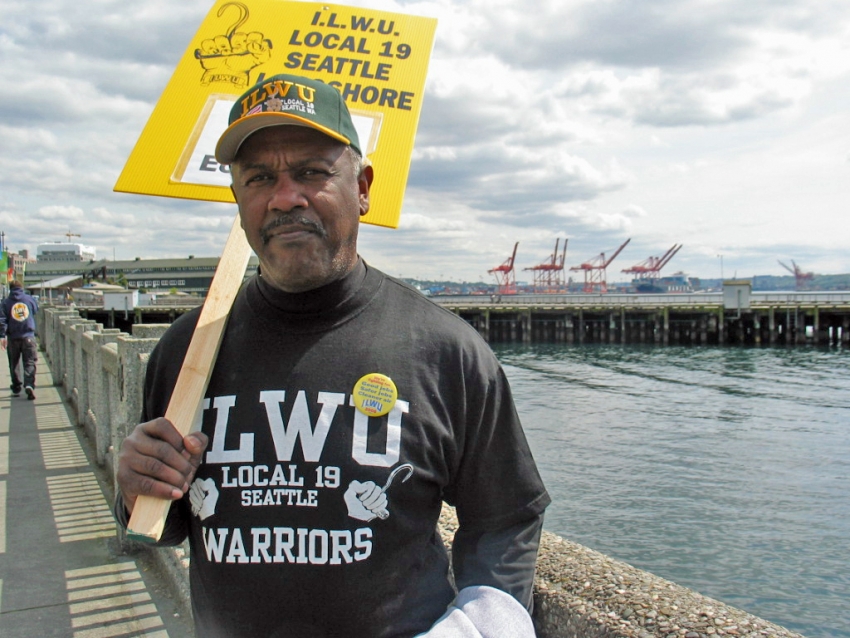 ​May Day—a legal holiday for workers in most countries—was born in Chicago. On May 1, 1886, workers shut down America's greatest industry city, and other cities too, to demand the 8-hour workday. In 1894, the U.S. Congress intentionally created a Labor Day at another time of the year, but some Americans continue celebrating the original, real Labor Day.