Friday, May 18, 2018, 9:39 am · By Lois Weiner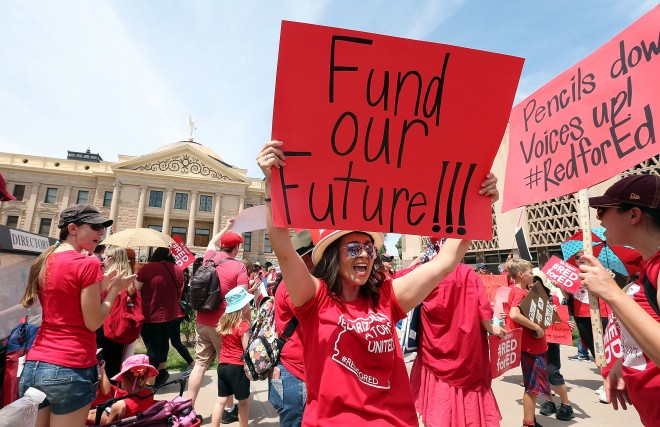 When Detroit teachers organized their January 2016 "sickout" to protest "abominable" neglect of their schools and classrooms, they created a Facebook group to organize. Teachers have done the same throughout the wave of protests and strikes that have swept West Virginia, Oklahoma, Kentucky and Arizona, providing needed advice, support and encouragement in trying to change their national and local unions.
Thursday, May 17, 2018, 3:48 pm · By Michael Arria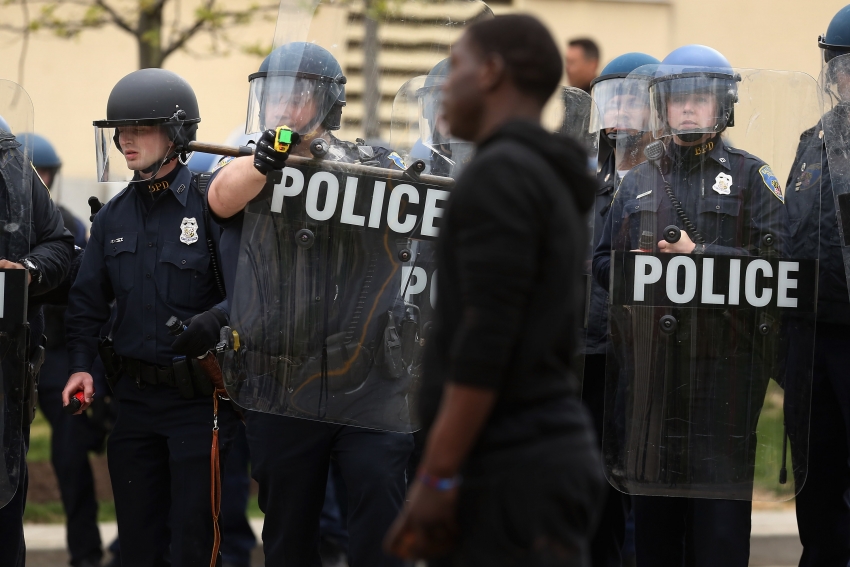 The San Francisco Police Officers Association is aggressively pushing a ballot measure that would allow police to use tasers on members of the public even if they aren't violently resisting. If passed, the city's police officers would be able to electrocute people who pose no physical threat or resist arrest as a result of mental illness.
Wednesday, May 16, 2018, 12:59 pm · By Cathy Albisa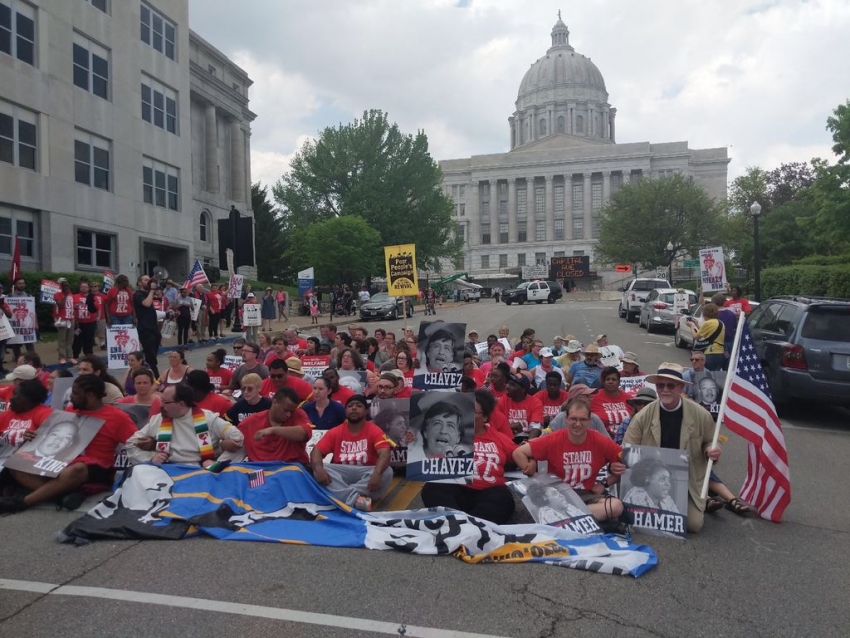 Teachers in Kentucky marching for health care and students organizing against the school to prison pipeline have a core value in common: They are fighting for human rights. Yet, an elite framing of human rights has consistently ignored the people on the frontlines. This week, a new Poor People's Campaign is engaging in direct action in communities across the United States for the rights to housing, education, healthcare, decent jobs and more. It's time to recognize that these grassroots struggles for a social safety net and a decent standard of living add up to a larger and meaningful demand for a society that recognizes the human rights and dignity of everyone.
Tuesday, May 15, 2018, 2:04 pm · By Daniel Moattar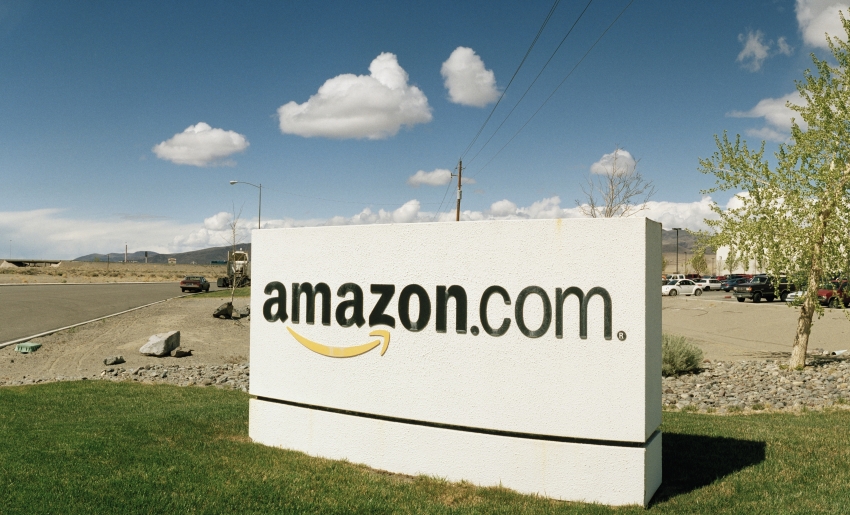 While cities across the country line up to shower Amazon with billions of dollars in tax breaks and free office space, the Seattle City Council just hit the tech and retail giant—and the city's biggest firm—with a new tax meant to fight homelessness and fund affordable housing.
At a packed and at times combative meeting on Monday, after multiple rounds of last-minute negotiations, the Council unanimously passed an amended version of the Employee Hours Tax (EHT), which will effectively serve as a payroll tax on Seattle's megacorporations. The passage is a major victory for progressives in the city, including councilmember Kshama Sawant, who strongly backed the corporate tax.
Friday, May 11, 2018, 2:12 pm · By Donnie Killen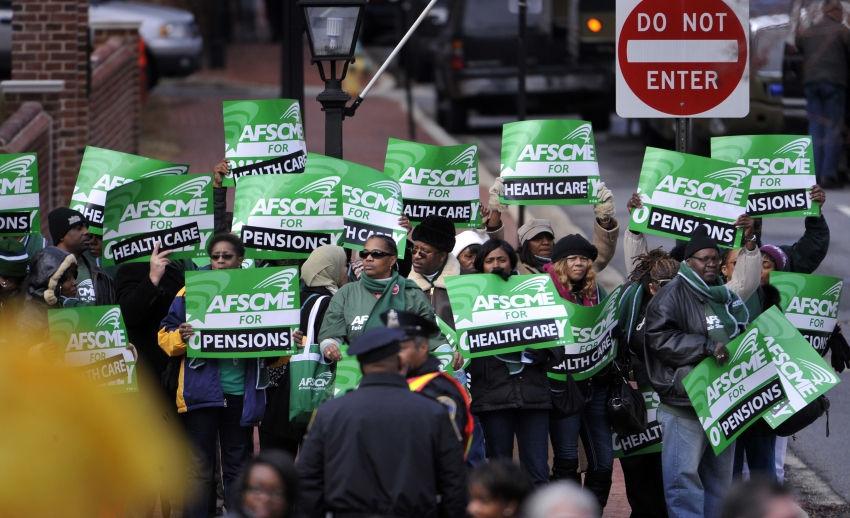 Like everyone else in the labor movement, I'm nervously awaiting the Supreme Court ruling in Janus v. AFSCME Council 31, which would weaken public sector unions by letting workers receive the benefits of representation without contributing toward the cost.
Friday, May 11, 2018, 10:23 am · By Rachel M. Cohen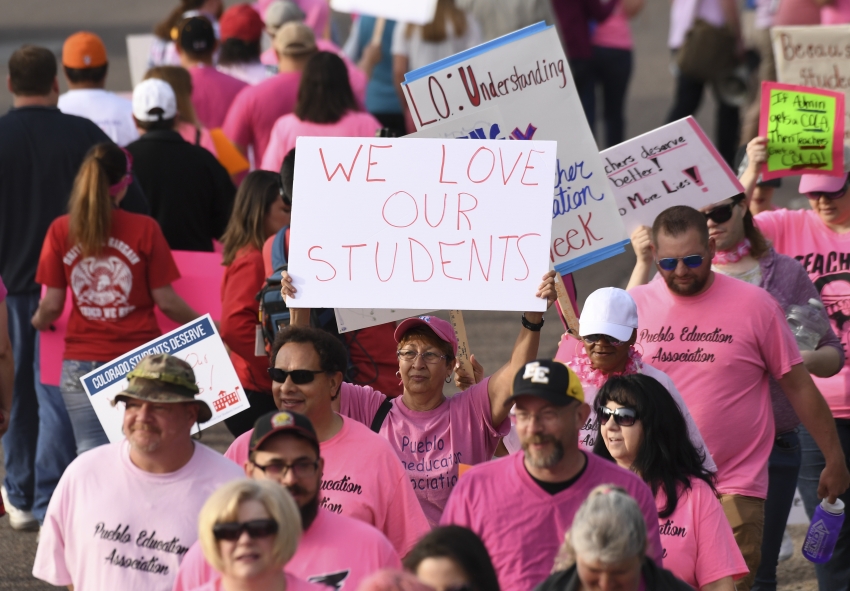 Teachers in Pueblo, Colorado have been on strike for the past five days in a historic work action. They're calling for 2 percent cost-of-living increases—a demand supported by a neutral fact-finder who determined that the school district could afford such raises.
Thursday, May 10, 2018, 5:35 pm · By Donnell Alexander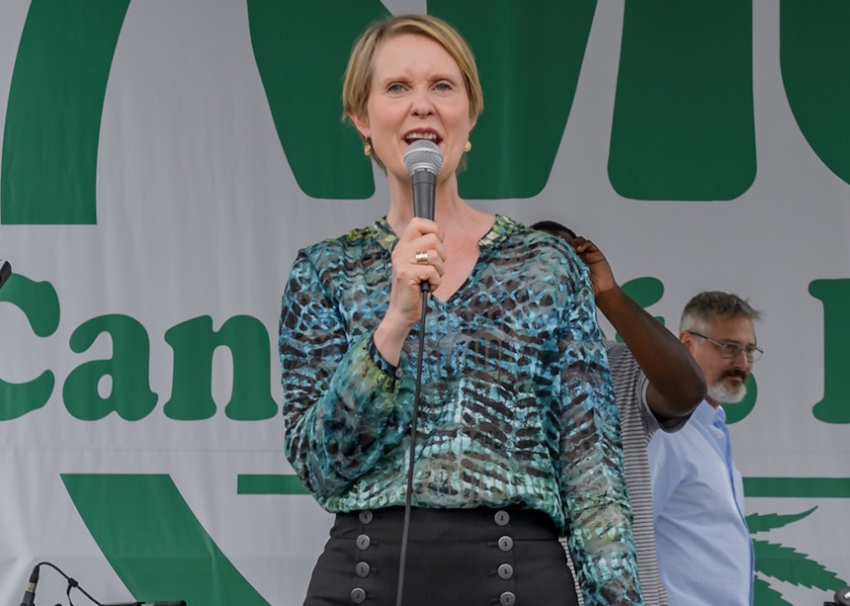 Programs like Oakland's are a first step toward—yes—reparations.
One night back in the late 90s, I smoked a joint with Sex and the City author Candace Bushnell. We were on the balcony of an expensive East Side Manhattan apartment. Spin magazine founder Bob Guccione, Jr.—boss of my then-wife—was there. Nobody was getting busted for smoking pot. The idea was ludicrous, not even a consideration. Meanwhile, up the island in Harlem or, for that matter, down the avenue in Alphabet City, dudes my age were getting cuffed up for the exact same outdoor enjoyment. It was Giuliani Time.
That night popped back into my head upon seeing New York gubernatorial candidate Cynthia Nixon's tweet on the need for cannabis equity.
Thursday, May 10, 2018, 3:26 pm · By Larry Cohen
Since the 2016 presidential election, many progressives have set their sights on moving from resistance to Trump to building a lasting political movement capable of bringing together Black, Brown and White working-class voters and their allies.
For instruction on how to achieve this lofty undertaking, we can turn to David Bonior, a 13-term House member from Michigan who spent his political career fighting for progressive policies in a district that in the 1980s voted for Ronald Reagan and most recently went for Donald Trump.
Thursday, May 10, 2018, 1:22 pm · By Dayton Martindale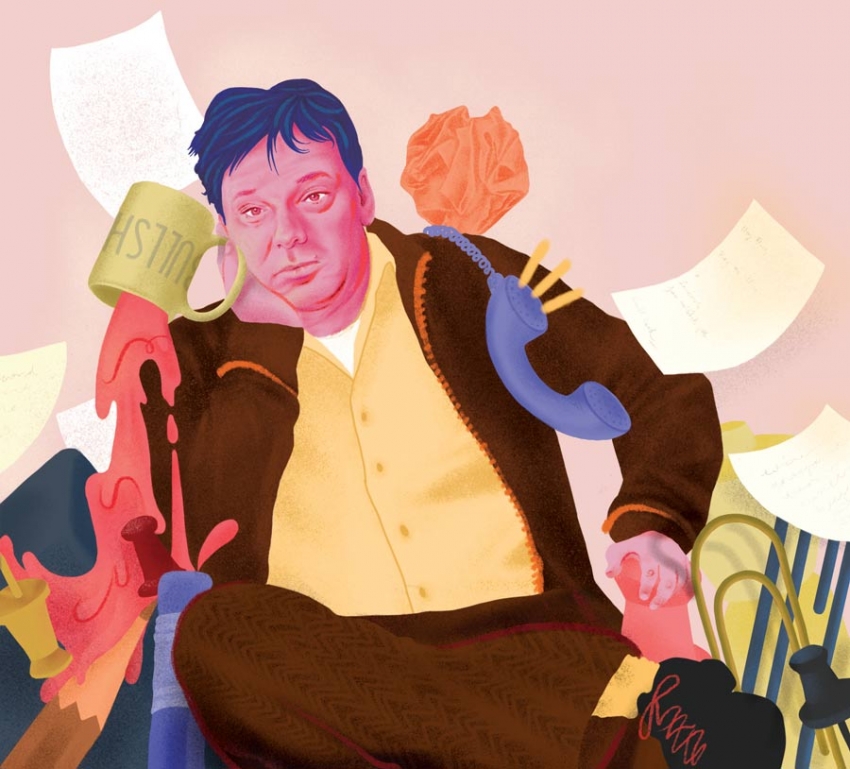 David Graeber had a hypothesis. The anthropologist grew up working-class in New York, and while his scholarship garnered accolades, he's never felt at home in the world of academia. From his time as a professor at Yale (ended prematurely, he believes, due to his anarchist activism) to his current gig at the London School of Economics, he kept running into professional managers who didn't seem to do much. Over drinks, some confessed they actually didn't do much; they spent a few hours a week working and the rest browsing cat memes.
Thursday, May 10, 2018, 11:07 am · By Shane Burley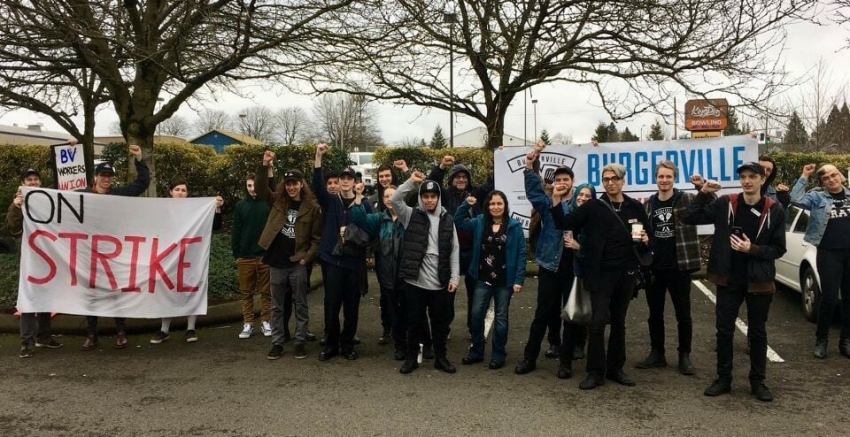 As a crowd of 100 protesters surrounded a Burgerville fast-food restaurant in Portland, Oregon on April 26, management simply watched from a distance as a familiar scene played out. The demonstration marked the two-year anniversary of a Burgerville workers' unionization campaign across the Portland-Metro region, targeting a company with a reputation for locally sourced ingredients.