Tuesday, Aug 22, 2017, 12:29 pm · By Robert E. Scott
The first round of the Trump administration's NAFTA renegotiations began in Washington wrapped up on Saturday. The negotiators will meet again in September in Mexico City and then again in October in Canada. The United States has not yet proposed any specific measures on important issues such as labor rights, currency manipulation, or rules of origin. By all accounts, these negotiations are more likely to hurt than help most working Americans, who would be better served by efforts to target countries with large, global trade surpluses such as China, the European Union (EU) and Japan. Rather than tinkering around the edges of NAFTA, the United States should begin a campaign to realign the U.S. dollar and rebalance global trade.
Monday, Aug 21, 2017, 5:04 pm · By Michael Arria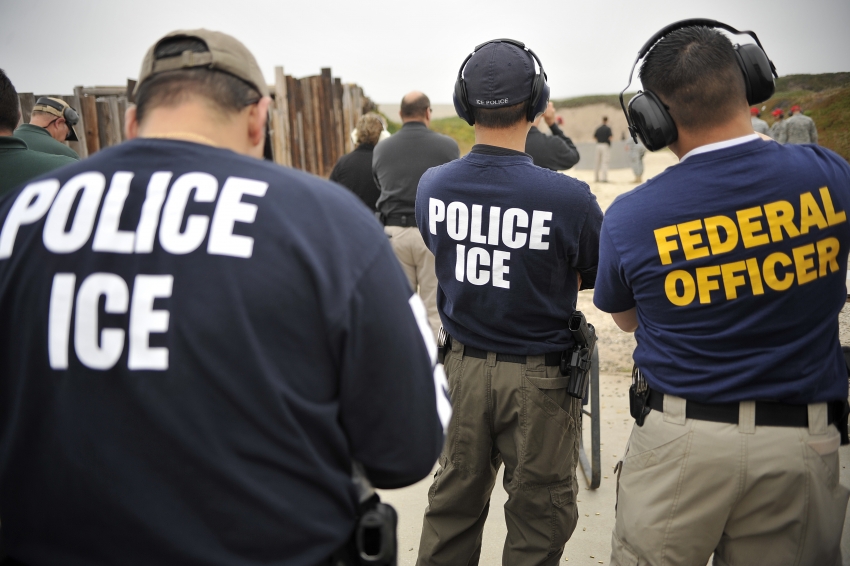 Last month, California Labor Commissioner Julie Su distributed a memo instructing her staff to turn away any Immigration and Customs Enforcement (ICE) agents who show up at labor offices without a federal warrant. This action came in response to three recent cases in which ICE sought workers' information shortly after they filed claims against their employers. Su told The Los Angeles Times that, in two of these cases, ICE officials showed up at the employees' labor hearing. In case ICE continues to show up at such hearings, Su provided suggested scripts to guide the interaction. "Would you please leave our office? The Labor Commissioner does not consent to your entry or search of any part of our office," reads one portion of the text.
ICE's targeting of labor hearings falls into a much broader pattern of workplace immigration raids. The second term of the George W. Bush administration saw a boom in such policies, with authorities carrying out hundreds of sweeps targeting workers. In May of 2008, hundreds of Homeland Security agents swooped into Postville, Iowa and arrested 389 employees at a kosher meatpacking plant. Nearly 300 of those workers spent five months in jail before being deported. In a town with a population of just 2,300 people, this meant that more than 10 percent of all residents were incarcerated as the result of one raid. "They don't go after employers. They don't put CEOs in jail," said Postville Community Schools superintendent David Strudthoff at the time. "[This] is like a natural disaster—only this one is man-made. In the end, it is the greater population that will suffer and the workforce that will be held accountable."
Friday, Aug 18, 2017, 1:50 pm · By Jeff Schuhrke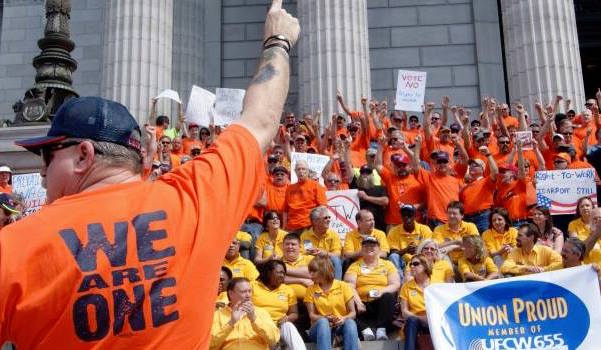 In a badly needed victory for organized labor, a coalition of workers' rights groups in Missouri is poised to halt a devastating new anti-union law from taking effect later this month.
The deceptively named "right-to-work" (RTW) legislation—quickly passed and signed into law this February by Missouri's new Republican governor, Eric Greitens—would prohibit unions in private sector workplaces from automatically collecting dues from the workers they are legally required to represent. Designed to decimate unions by cutting off their financial resources, RTW laws are currently in place in 27 other states.
Though the law is set to take effect on August 28, the pro-union We Are Missouri coalition, led by the Missouri AFL-CIO, says it has collected enough signatures from voters to call for a state-wide referendum in November 2018 that could nullify the legislation. Implementation of the RTW law would be put on hold at least until next year's referendum results are known.
Thursday, Aug 17, 2017, 10:36 am · By Michelle Chen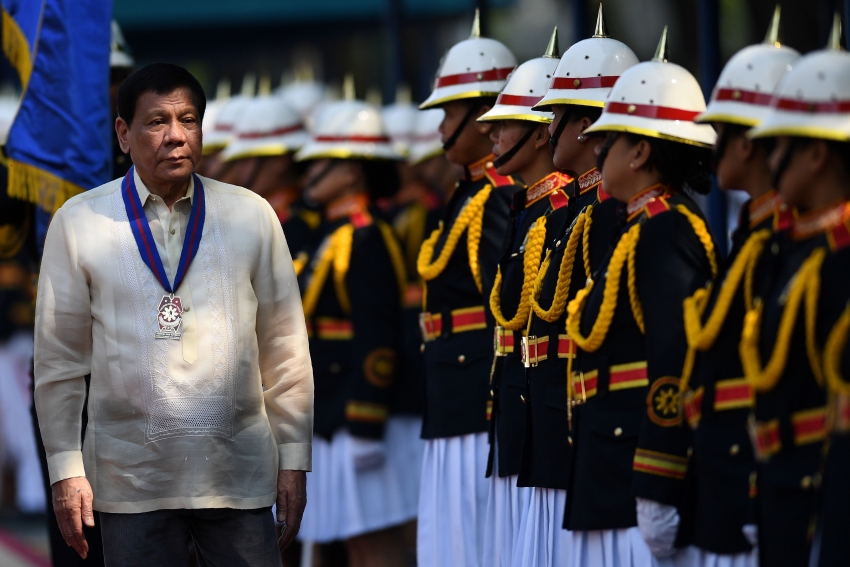 The people of Manila have always struggled to survive day to day, but now they're cheating death every night. The vices and bandits that usually roam the streets are being eclipsed by a crueler menace: the foot soldiers of President Rodrigo Duterte's authoritarian regime.
This week, Duterte brought another summer nightmare to the region, with 32 "drug personalities" slaughtered in 67 police operations, deployed in a series of raids on the provincial outskirts of the city. The massacre capped a year of thousands of killings in a hyper-militarized drug war, which seems to be growing bolder following Duterte's recent expansion of military rule.
Tuesday, Aug 15, 2017, 7:16 pm · By Russell Rickford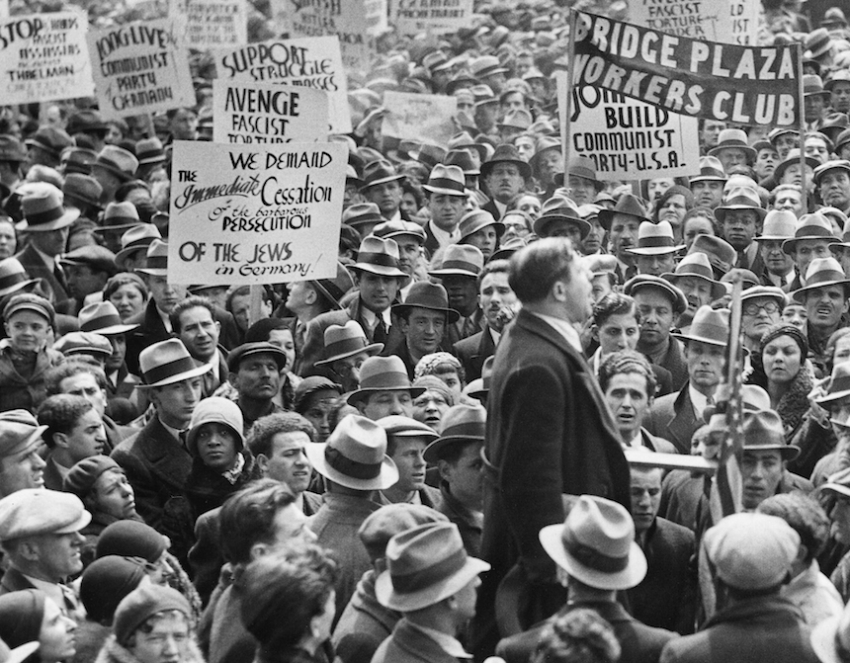 The tragic death of Heather Heyer, the 32-year-old paralegal who was killed when a motorist plowed into a crowd of counter-protesters who had gathered to oppose a white supremacist rally in Charlottesville, Va., may, in its own way, help prefigure the rebuilding of a more genuinely transformative Left in the United States.
Don't get me wrong; there is little to celebrate in the bloody onslaught in Charlottesville. Still, the passing of Heyer, who was reportedly a member of the Industrial Workers of the World (IWW), reminds us that a segment of egalitarian-minded, white anticapitalists remain among the ardent foes of racism in American life. Amid the "race versus class" debates currently dividing progressives, it is refreshing to note that some young leftists still believe that the transition to a more humane economy requires a frontal assault on white supremacy.
Tuesday, Aug 15, 2017, 1:46 pm · By Max Zahn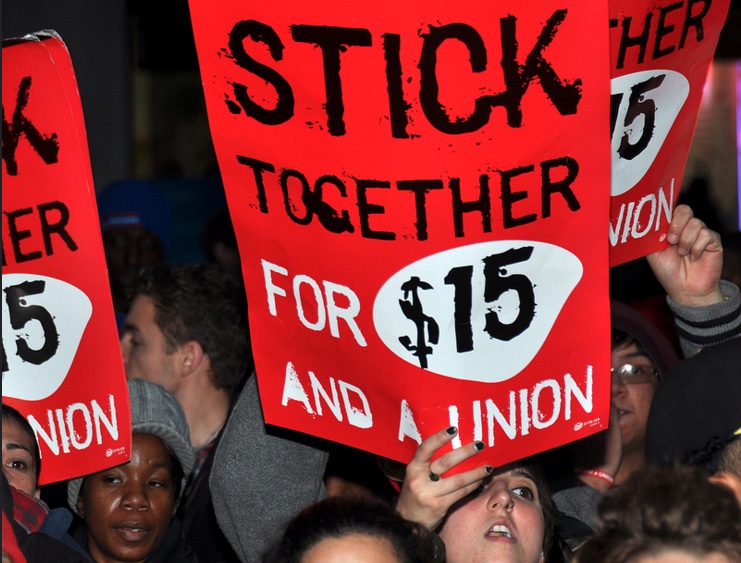 This article first appeared in Waging Nonviolence.
Flavia Cabral doesn't equivocate. She joined the fast food worker movement, she said, for a single reason: to put her daughter through college.
Cabral, 53, of the Bronx, earned $7.25 per hour at McDonald's when she stood alongside coworkers in her first single-day strike four years ago. Over 10 strikes later, she makes $12 per hour, thanks to a statewide minimum wage hike that will gradually elevate her pay to $15 by the end of 2018.
Still, her goal remains out of reach.
"I don't have enough savings for my daughter to finish college," she said. "I want her to graduate."
Cabral's predicament is emblematic of one facing the Fight for $15: how to move beyond its titular demand to address other barriers that are keeping fast food workers from a middle class life. These obstacles include insufficient hours, non-union workplaces and crippling expenses like housing, health insurance and college education.
Fight for $15 won an important victory on one of these fronts in late-May when the New York City Council passed a bundle of laws that guarantee predictable schedules and require restaurants to offer additional hours to current workers before hiring new employees. Similar laws have been passed in cities like Seattle and San Francisco.
A less heralded law within the package of New York City reforms, however, may hold the future of the fast food movement — and, if successful, will offer an inroad to unionizing the 42 percent of American workers who make less than $15 per hour.
The ordinance allows fast food workers to join a new type of labor organization, which will advocate for workers throughout the industry and sustain itself through dues deducted voluntarily from workers' paychecks.
It is, some say, the kernel of what could become a sector-wide fast food union—the movement's holy grail.
In order to begin deducting dues from workers' paychecks, the new organization, Fast Food Justice, needs to sign up at least 500 workers and it aims to do so by the time the law goes into effect at the end of November. Labor leaders in other cities and low-wage sectors are watching closely to find out if the model is worth replicating.
"There is a lot riding on this experiment," said Janice Fine, a professor of labor studies at Rutgers University. "It's incredibly important but we don't know if it will work."
Tuesday, Aug 15, 2017, 8:25 am · By Julianne Tveten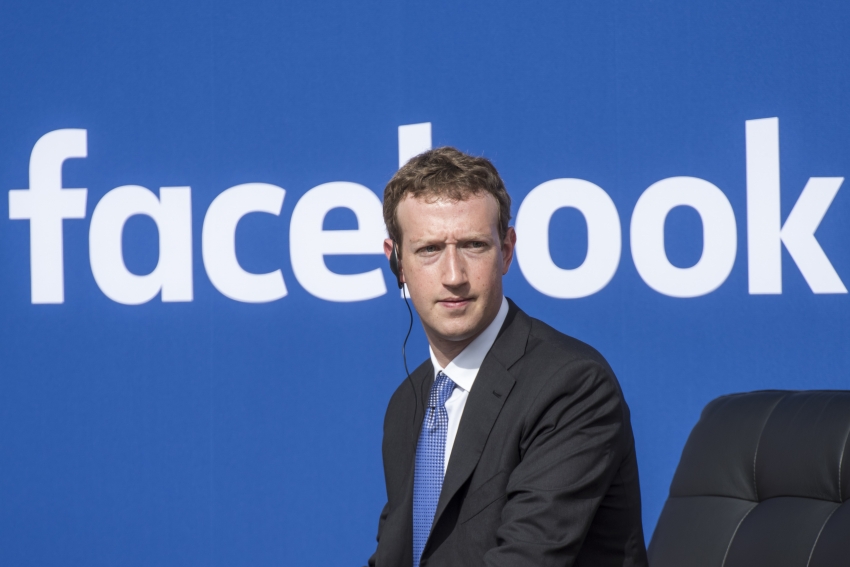 In one of the nation's most economically disparate enclaves, the tide of organized labor is rising. Last month, more than 500 Facebook cafeteria workers in Silicon Valley voted to unionize in a move for higher wages, fair hours and secure benefits. Days later, Tesla factory workers demonstrated similar intentions, sending a list of demands to the electric automaker's board—a product of recent talks with one of labor's most storied forces, United Automobile, Aerospace and Agricultural Implement Workers of America (UAW).
Unionization is a momentous feat for any labor sector, and in Silicon Valley it's downright Herculean. California's hotbed of technological production is notorious for its antipathy to labor rights—a stance that dates back decades. Couched in an ethos of "utopian" futurism, many of the tech industry's postwar progenitors positioned their enterprises as avant-garde rejections of the union-oriented labor models of the East Coast and Midwest. They claimed their vision of a post-union future, free of the costs and constraints of formal labor-rights structures, would afford them the ability to innovate at breakneck speed. In the early 1960s, Intel co-founder Robert Noyce famously declared, "remaining non-union is essential for survival for most of our companies. If we had the work rules that unionized companies have, we'd all go out of business."
Thursday, Aug 10, 2017, 9:28 am · By Michael Arria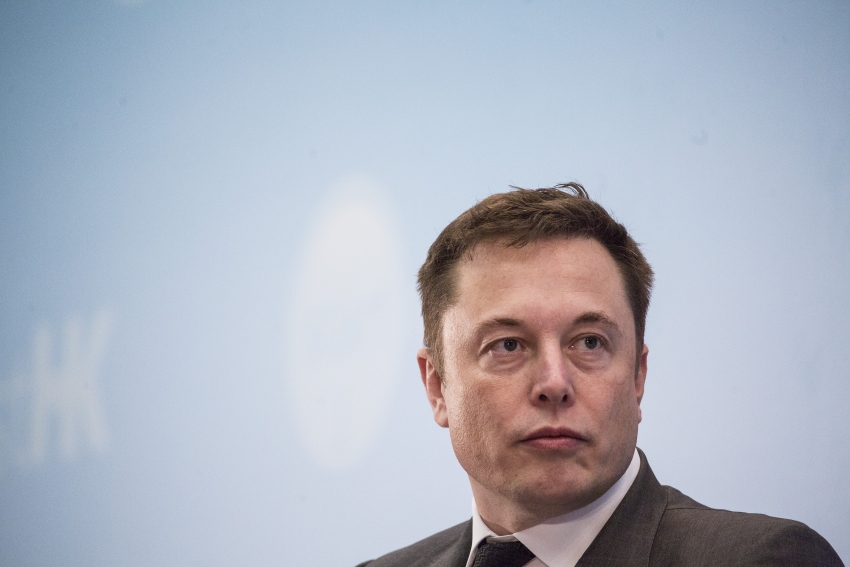 Tesla CEO Elon Musk has been making more headlines than usual lately. Shortly after the business magnate claimed he had received governmental approval to build a hyperloop from New York to Washington, D.C., he got into a public argument with Facebook CEO Mark Zuckerberg about the future of artificial intelligence. Musk also recently made comments regarding the production of Tesla's new Model 3, a battery-electric sedan. "We're going to go through at least six months of manufacturing hell," he told journalists.
It's hard to know exactly what constitutes "manufacturing hell," but it might also be difficult to ever find out. That's because, since last November, Tesla has required employees to sign confidentiality agreements which prevent them from discussing workplace conditions. This policy has faced increased criticism since February, as workers at Tesla's Fremont, Calif. plant have expressed concern over wages, safety and their right to unionize. They have reached out to the United Automobile, Aerospace and Agricultural Implement Workers of America (UAW) union, which is now intervening.
Thursday, Aug 10, 2017, 8:42 am · By Gabriel Kristal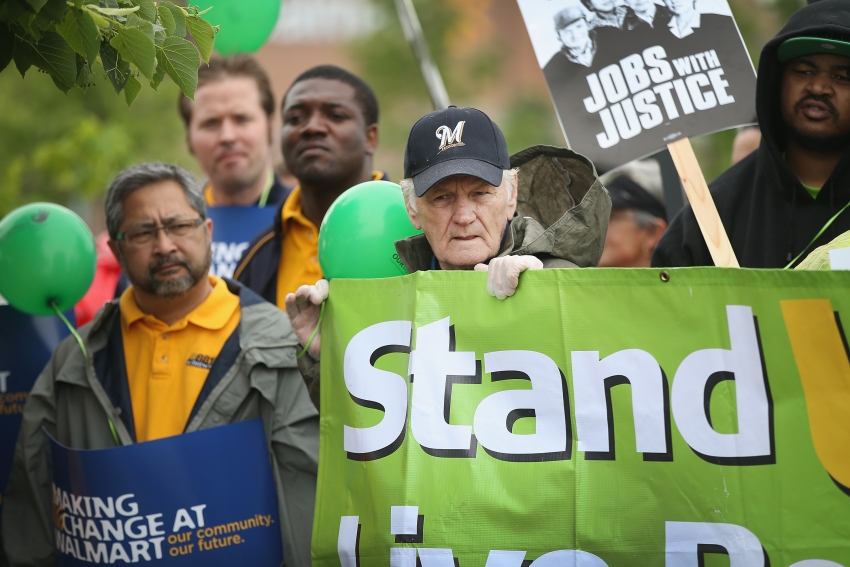 Ever since the earth-shaking election of Donald Trump, there have been innumerable articles arguing that Democrats brought this upon themselves by losing white, working-class voters in the Midwest. These articles have been met with a torrent of essays urging Democrats to focus on becoming the party of diversity. And, coming back from the dead like a bloated zombie corpse is Mark Penn and Andrew Stein's New York Times piece calling for a return to Clintonian centrism.
All of these discussions imply that progressives can either fight for voters from the working class or communities of color—but not both at once. This line of thinking demonstrates a profound lack of faith in democracy and the electorate's ability to smell bullshit.
Wednesday, Aug 9, 2017, 9:30 am · By Melissa Sanchez and Matt Kiefer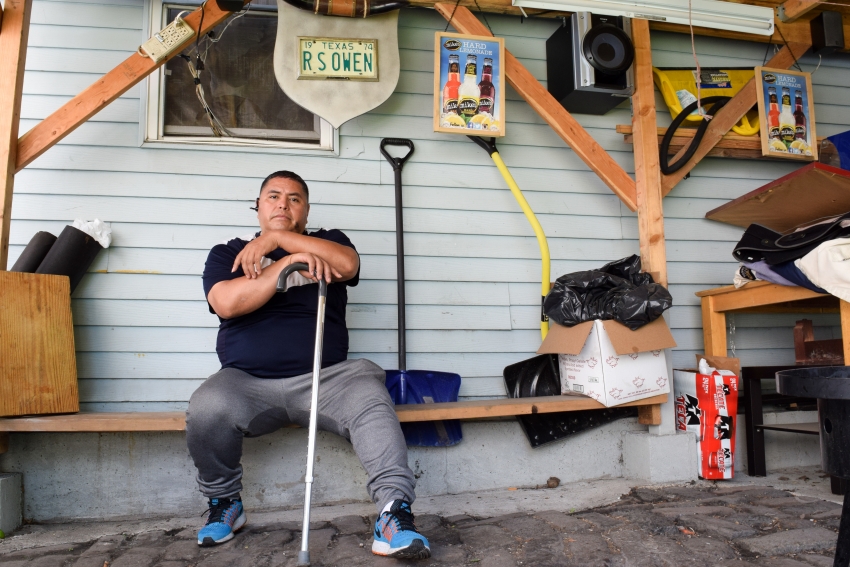 This piece first appeared in the Chicago Reporter.
Most victims of wage theft in Illinois never see a dime because the system meant to help them isn't working.
That's not what labor advocates envisioned in 2010, when the state passed a bill meant to give employees a better chance of recouping stolen wages and to toughen penalties against the employers who stiff them.
The situation, however, has gone from bad to worse for the thousands of mostly low-wage workers who have filed roughly $50 million in wage claims with the state since the measure took full effect in 2014.
Workers who report wage theft now face longer wait times, higher dismissal rates and more red tape, according to a Chicago Reporter review of complaint records and enforcement procedures at the Illinois Department of Labor.