Wednesday, Dec 3, 2014, 8:00 am · By Amien Essif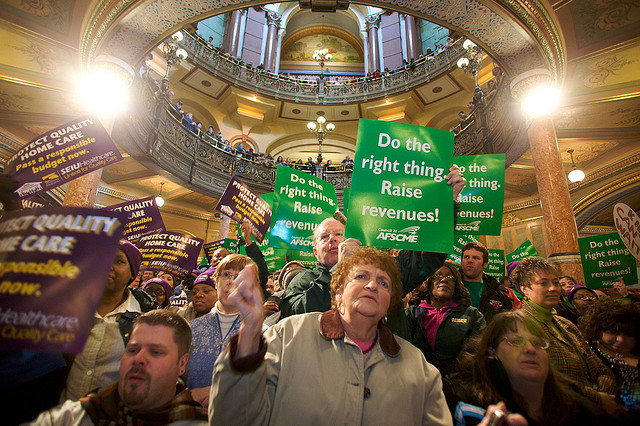 After campaigning fruitlessly for the "devil they know," departing Illinois Governor Pat Quinn, unionized public employees are preparing to come face-to-face with their new boss: billionaire Republican Bruce Rauner, the devil they don't know.
This election season, the Illinois council, Council 31, of the American Federation of State, County and Municipal Employees (AFSCME) was forthright about holding its nose when choosing between gubernatorial candidates. Bitter with Quinn over his support for anti-union legislation and in the process of suing him for attempting to slash state employees' pensions, AFSCME did not donate a single dollar to his re-election campaign. The union even spent a significant amount of time in 2012 chasing the governor around the state, everywhere from his hotel to the Illinois State Fair.
However, facing the threat of a viciously anti-union Republican who has vowed to replace state workers' pensions with 401(k)s and to create "right-to-work zones" within the state—the union spent $2.3 million to defeat Rauner, rallying members with the somewhat uninspiring internal slogan, "At least we know how to fight Quinn."
Tuesday, Dec 2, 2014, 3:00 pm · By Ari Paul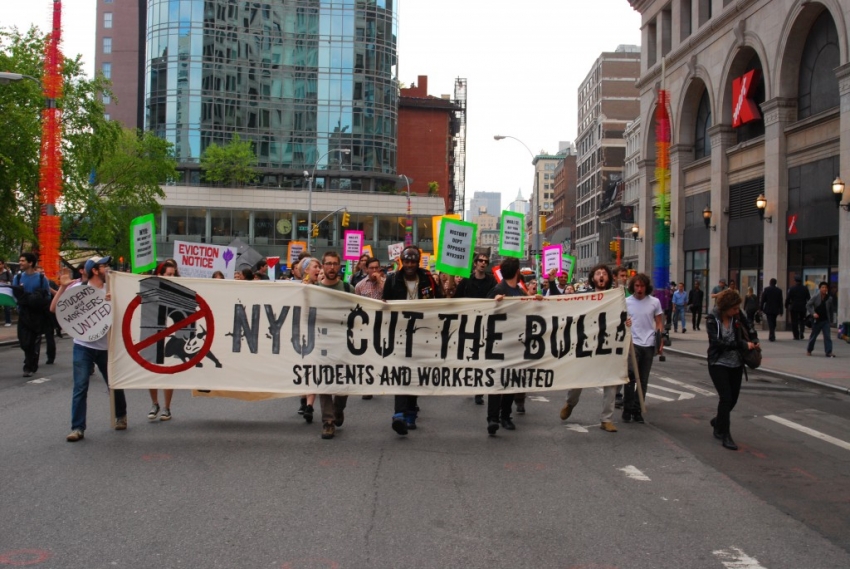 If New York University administrators don't start answering teaching assistant demands soon, the nation's second most expensive college could experience a work stoppage as early as next year.
During a rally in Washington Square Park December 2, members of the Graduate Student Organizing Committee (GSOC, affiliated with United Auto Workers Local 2110) announced they were confident that its membership will authorize the union to strike by December 11.
Tuesday, Dec 2, 2014, 3:00 pm · By Mark Dudzic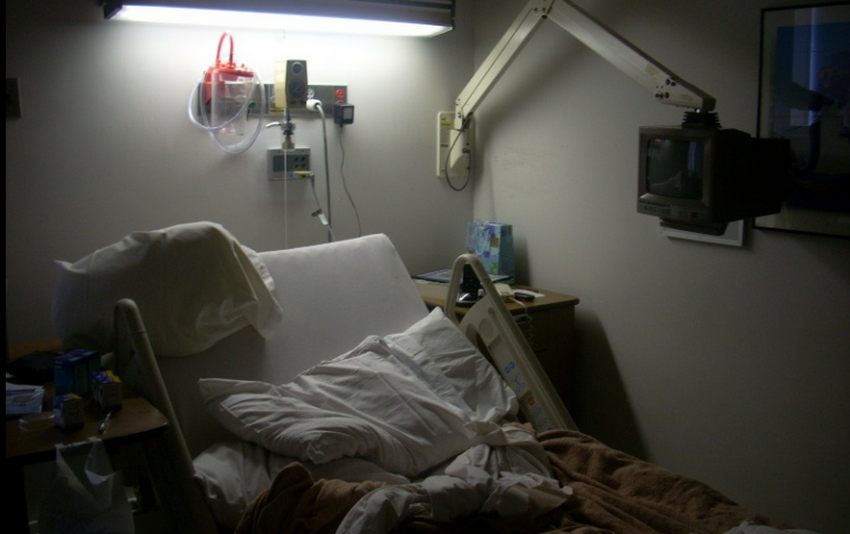 Obamacare enrollment season is here again, and people with insurance through the Affordable Care Act's marketplaces are being urged to look at their options.
It's been a year since the exchanges originally opened. Despite spectacularly incompetent website design and poor management by the federal and many of the state exchanges, most of the glitches were finally resolved, and 7.3 million people signed up and paid for private insurance through the marketplaces.
Seven million more people also gained coverage under Medicaid in the past year—despite the fact that 23 states continue to refuse to accept federal funds to expand Medicaid to their own residents, affecting 11 million more Americans.
Late last year, the Labor Campaign for Single Payer posted our Briefing Paper, "10 Things Unions Need to Look Out for When Bargaining Under Obamacare." We asserted that, "because it relies on employment-based coverage to provide the lion's share of healthcare insurance while, perversely, undermining key aspects of that coverage, we have concluded that the ACA will place new stresses and pressures on collective bargaining."
Wednesday, Nov 26, 2014, 11:00 am · By Amien Essif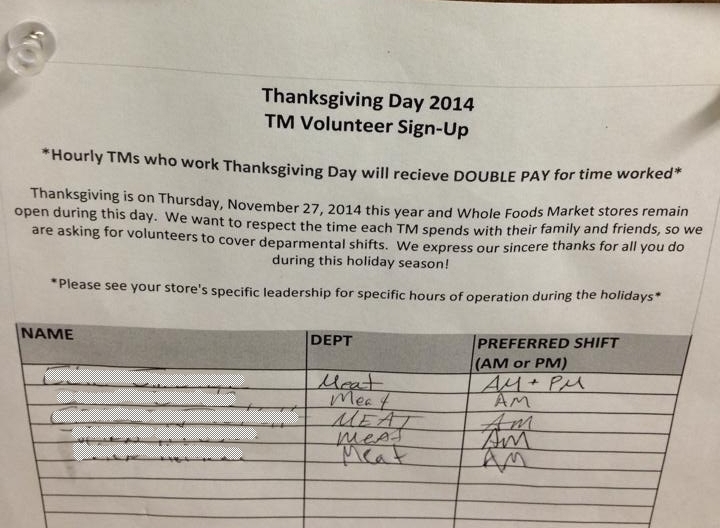 One year after workers staged a "Strikesgiving" protest at a Whole Foods Market in Chicago, the company's stores in the Midwest have quietly implemented a new policy for scheduling and compensating workers on Thanksgiving Day—and workers are calling it a victory.
In These Times obtained a photo of a sign-up sheet posted in the break room at one of the city's Whole Foods locations which shows that "team members" (the company's term for employees) can choose whether or not they will work on Thanksgiving Day. Hourly workers who do choose to work will be paid double their regular wage.
Last year, things were different, workers say. The holiday was considered a "black-out day," meaning management scheduled more workers than usual, and workers had to request time off far in advance. In addition, those who came in on Thanksgiving were only compensated with time-and-a-half pay rather than double pay.
Tuesday, Nov 25, 2014, 11:40 am · By Samantha Winslow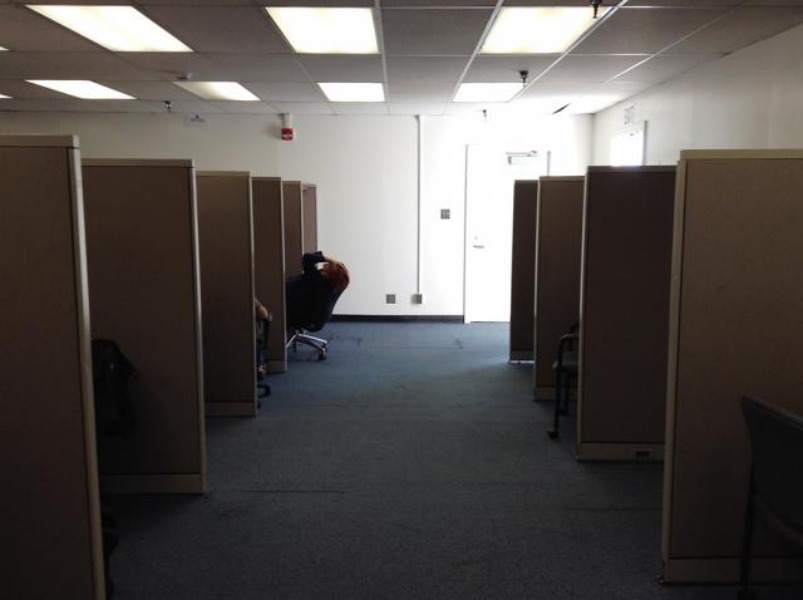 Imagine being removed from your workplace for misconduct—without being told what you did wrong. Imagine waiting years to find out whether you can return.
Hundreds of Los Angeles teachers have been put on leave and in limbo. It's been called "teacher jail," and it's not far off from the "rubber rooms" New York City tabloids have made famous. In both places, the tactic is used to scapegoat teachers and unions.
L.A. teachers and their new union leaders are publicly campaigning to end teacher jail. They hope to resolve the cases, so teachers cleared of wrongdoing can return to the classroom, and they're demanding to negotiate stronger due process.
Tuesday, Nov 25, 2014, 11:00 am · By Ari Paul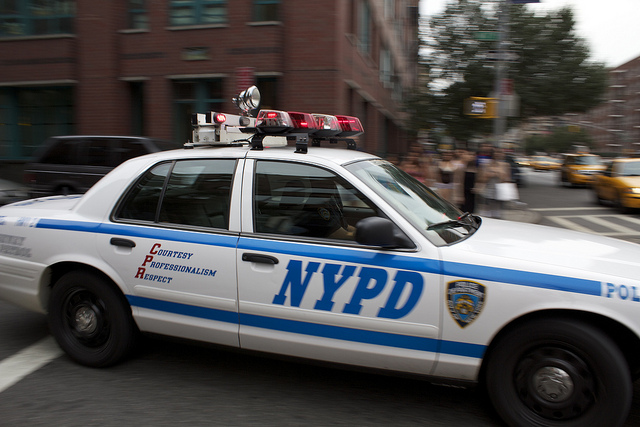 While the nation was waiting to hear whether a grand jury would indict the Ferguson police officer who killed Michael Brown, New Yorkers learned of yet another police killing. On Thursday, an unarmed 28-year-old African-American man named Akai Gurley was shot in a stairwell of his Brooklyn public housing complex. Both the police commissioner and the mayor extended condolences to the family and called the incident a travesty.
Local police union president Patrick Lynch expressed a few words of regret, too. But rather than focusing on remorse for Gurley, Lynch decried "those who make their careers criticizing police" and said that stairwells like the one Gurley was killed in are "fertile ground for violent crime."
Progressive Democrats have heralded the ascendance of New York City Mayor Bill de Blasio as a sign of a new era in liberal urban policy, especially with the help of unions. But one union is blocking key progressive reforms in the city's troubled criminal justice system: the Patrolmen's Benevolent Association (PBA), representing more than 30,000 officers at the New York Police Department.
Friday, Nov 21, 2014, 2:00 pm · By Samantha Winslow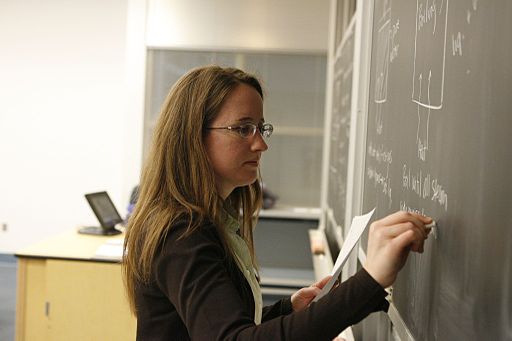 In my five years organizing with non-union health care workers who wanted to join the union, job security was always one of their top issues.
Firings were arbitrary, they said. Evaluations were based on favoritism. Experienced employees were fired just because they were more expensive.
So it always surprises me to hear regular people repeat the smears against teachers' job security. They're parroting the message of those trying to weaken one of the largest remaining sectors of unionized workers in this country.
When it comes to teachers' right to job security, you have to look at why management wants to get rid of it—if you want to tell fact from fiction. A few common myths:
Wednesday, Nov 19, 2014, 2:30 pm · By Rachel Luban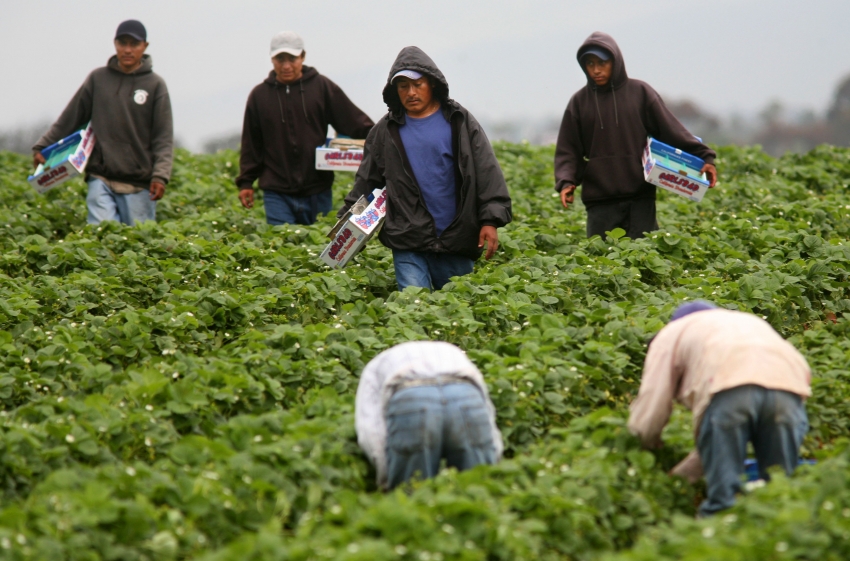 The plight of migrant workers in the United Arab Emirates has made news for the second time this year.
First there was the New York Times story on the inhumane treatment and near–indentured servitude of construction workers at New York University's campus in Abu Dhabi. Then last month, Human Rights Watch published a report on the horrifying abuses migrant domestic workers suffer in the U.A.E..
A slew of articles in recent weeks relayed the report's findings: women's being raped and physically abused by their employers, forced to work long hours with no breaks or overtime pay, denied access to food and medical care, and underpaid or even not paid at all. Some of the abuses "amounted to forced labor or trafficking."
The chief culprit for the abuses is what's known as the "kafala system." The HRW report describes the system as follows:
In the U.A.E., as elsewhere in the region, the kafala system ties migrant workers to individual employers who act as their visa sponsors, and restricts migrant workers' abilities to change employers. The system gives employers great power over employees because it entitles them to revoke sponsorship at will. This automatically removes the right of a worker to remain in the U.A.E. and triggers repatriation procedures.
The kafala system and domestic workers' exclusion from protections under labor law work in tandem to make these women extremely vulnerable to abuse.
But the similar plight of migrant workers under United States guestworker programs has not garnered such attention. None of these articles mention that the US has its own version of the kafala system.
Tuesday, Nov 18, 2014, 6:04 pm · By Dan Clawson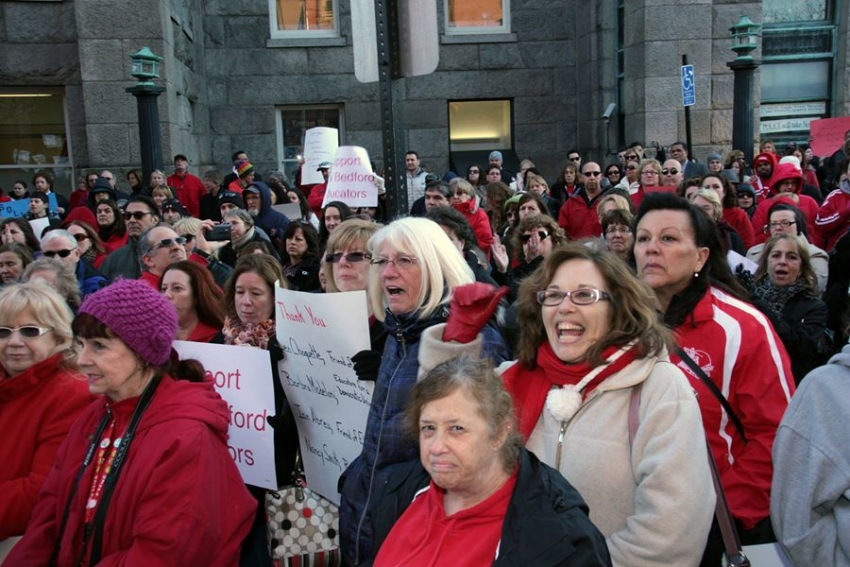 First published at Jacobin.
To the casual observer, Massachusetts may seem like an unlikely place to open up a new front in the assault on teachers. The state has the highest test scores in the nation, and just this year the National Education Association named its chief executive "America's Greatest Education Governor."
But on October 20, the Massachusetts Department of Elementary and Secondary Education (DESE) unveiled a draconian proposal that would tie teacher performance, narrowly defined, to teacher licensing. Thousands of educators knew an unmitigated attack when they saw one, and responded accordingly.
Late last week, after a massive backlash organized by the Massachusetts Teachers Association — under the leadership of Barbara Madeloni, the recently elected president of the 113,000 member union — the proposal was withdrawn. The victory should serve as a reminder that a mobilized rank-and-file and implacable leadership can defeat attacks on public school educators. Backroom deals don't get the goods. And because the proposal will likely appear in other states, teachers around the country should take note.
Tuesday, Nov 18, 2014, 5:54 pm · By Will Craft
After a harsh anti-union campaign and a failed union vote, some workers at the Volkswagen factory in Chattanooga, Tennessee will finally be allowed to be represented by a union—more than one, if they so choose.
Volkswagen recently introduced a new policy that allows allows a variety of unions different tiers of representational rights based on the percentage of the workforce that sign up to become members of the union, the New York Times reported last week. The unions will have different representational responsibilities based on how many employees are members of the union. And, as the Detroit Free Press reports, because the company policies now allow for workers to be represented by multiple unions, the United Auto Workers (UAW) are not the only union vying to represent Chattanooga Volkswagen workers: another organization called the American Council of Employees is also hoping to sign up workers.