Working In These Times
Thursday, Nov 21, 2013 • 3:31 pm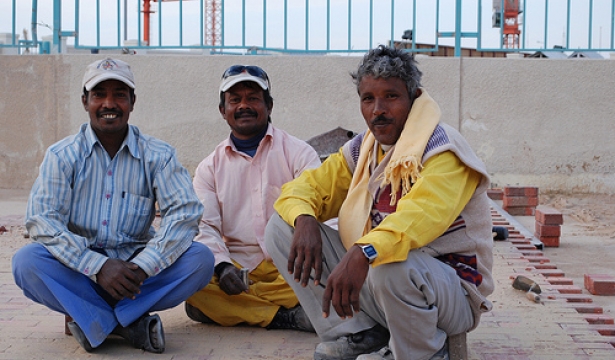 The big controversies surrounding Qatar as the site of the 2022 World Cup have been the shady bidding process and fears that the desert heat will ruin the soccer games. But in the past few days, the spotlight has finally begun to move to longstanding concerns over the treatment of the migrant workers who will be building the physical infrastructure for the sporting bonanza.
Throughout the summer, according to an investigation by Amnesty International [PDF] released this week, the future site of the sporting spectacle became a death trap for the Asian workers brought in by Qatar and its booming construction industry to work on the building sites of the planned World Cup facilities, including commercial areas and transportation infrastructure.
Amnesty found that the workers were encamped in sweltering heat, fell from precarious heights and suffered heart failure under the strenuous labor conditions. One Nepalese official described the entire system of indenture as an "open prison," according to Der Spiegel. In light of dozens of reported deaths, union activists predict that up to 4,000 may die on the sites between now and the 2022 games.
MORE »
1 comments ·
Wednesday, Nov 20, 2013 • 7:06 pm
BALTIMORE—The continuing drama of organized labor's conflict with the environmental movement, especially notable in the controversy surrounding the Keystone XL pipeline project, is readying for another round as a coalition of green groups launches a campaign to stop the proposed construction of a Maryland natural gas export terminal linked to increased fracking in the region.
The fight in Maryland was put into motion last year, when Richmond, Va.-based energy giant Dominion Resources Inc. suggested converting its existing liquefied natural gas (LNG) import terminal at Cove Point in Lusby, Md., to a much larger export terminal. According to Dominion, the rapid expansion of natural gas production inside the United States in recent years has all but eliminated the need to import LNG—by contrast, market demand to export the gas to places like India and Japan is expected to rise dramatically.
Dominion therefore proposed spending some $3.8 billion to modify the Cove Point terminal with construction of a new liquefaction plant, electricity-generating station and related facilities to handle the LNG exports. The U.S. Department of Energy gave its qualified approval for the project last month.
MORE »
1 comments ·
Monday, Nov 18, 2013 • 9:00 pm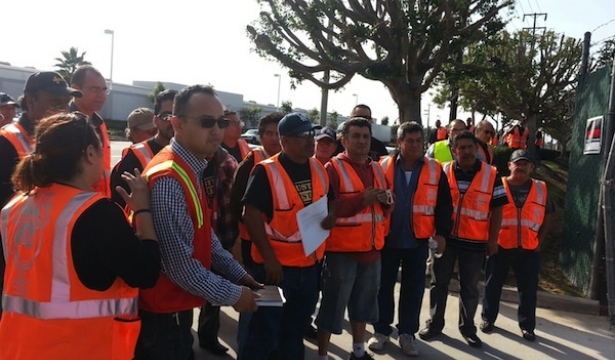 "We are on strike today to have respect and dignity at work," says Walter Melendez, one of approximately 40 Los Angeles port truck drivers who walked off the job at 5a.m. morning in protest of alleged unfair labor practices. The strikes featured the rolling "ambulatory pickets" that the truckers have excelled at—chasing down trucks as they leave the port and setting up picket lines in front of them.
MORE »
1 comments ·
Monday, Nov 18, 2013 • 2:40 pm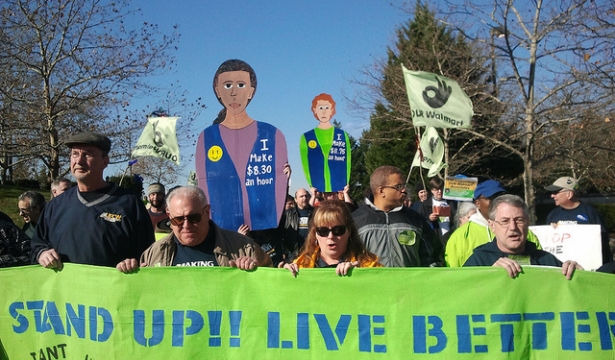 "We've got a lot of associates to make good solid, middle-class income," said Wal-Mart Corporate CEO and President Bill Simon in a September 11 presentation at the Goldman Sachs Annual Global Retail Conference. Simon buttressed his argument with a slide from his presentation showing that in 2012, 475,000 associates earned more than $25,000.
But critics were quick to point out the flip side of Simon's rosy proclamation: If just under half a million of the mega-retailer's 1.4 million total associates were earning his quoted sum, then a majority were making less. That brings them near or below the federal poverty line for a family of four of $23,550.
Wal-Mart's low wages have been a flashpoint of controversy for years. Despite securing $15.7 billion in profits in 2012, more than half of all Wal-Mart employees receive federal subsidies. Employees have also been expected to provide for their own—a recent Thanksgiving food-drive initiated by a Wal-Mart in Cleveland is soliciting its own employees to donate food to other "associates in need."
Now, for the second year in a row, Wal-Mart associates and supporters organized by United Food and Commercial Workers (UFCW) are planning protests at Wal-Marts around the country on the day after Thanksgiving, "Black Friday," one of the busiest shopping days of the year.
MORE »
5 comments ·
Saturday, Nov 16, 2013 • 2:20 pm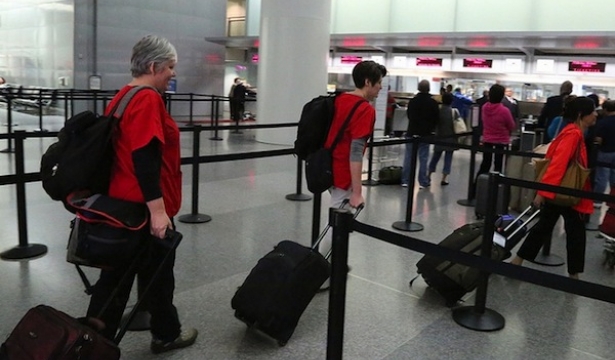 When Typhoon Haiyan made landfall in the Philippines a week ago, the destruction was swift, total and unsparing—showing the disproportionate impact of disasters on poverty-stricken communities of the Global South. The international aid response is still struggling to grapple with the scale of the storm damage.
But it just so happens that many Filipino immigrant workers in the United States are uniquely well-suited to lend a hand in the recovery. The Philippines is a major "exporter" of highly skilled nurses and other healthcare workers to the U.S. and other Western nations. There's a long history of transnational cooperation in the Filipino diaspora—the country is supported through a massive network of migrant remittances. And in the U.S., Filipino immigrant workers also have a rich history of activism within the labor movement, forming a key part of many progressive unions, including the National Nurses United (NNU).
Out of this tradition of labor activism and deep diasporic ties comes an initiative by nurses with NNU's Registered Nurse Response Network (RNRN), many of them Filipina, to send a solidarity relief mission to the Phillipines.
MORE »
1 comments ·
Friday, Nov 15, 2013 • 5:47 pm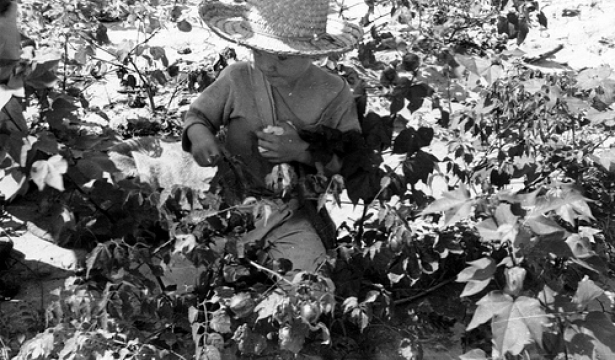 Last year, the Obama administration ditched a proposal for new workplace safety rules that would have protected children from doing some of the most hazardous agricultural jobs. In an article for The Nation, Mariya Strauss reports on the child farmworkers who have died since that rule was abandoned:
In the end, I found thirty-nine cases of injury or death over the last year and a half involving 12- to 15-year-olds working in agriculture. About a third—eleven in all—worked on their parents' property and would not have been protected under the proposed rules, which contained an exemption for kids working on a family farm. But at least twelve kids under 16 were injured and four died doing tasks that would have been prohibited under the rules … But the cases I gathered don't reflect the other states that advocates say are likely to have the highest number of young farmworkers: Texas, Michigan, Iowa, North Carolina and Washington State.
MORE »
0 comments ·
Friday, Nov 15, 2013 • 2:00 pm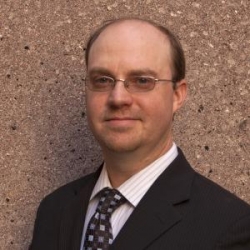 Earlier this week, Working In These Times reported on a negative media blitz by anti-union consultant Matt Patterson aimed at countering a United Auto Workers (UAW) organizing drive at Volkswagen's Chattanooga, Tenn., facility.
VW has pledged to remain neutral in the union election and, in an email to Working In These Times, denied having any ties to Patterson's effort. There's no way to directly fact-check whether VW is currently contributing money to Patterson's effort—Patterson is employed by Grover Norquist's Americans for Tax Reform, which, as a 501(c)(4), doesn't have to disclose its donors.
But now, Working in These Times has discovered a monetary connection between Volkswagen and Patterson. According to the Washington Post, Volkswagen America contributed $5,000 dollars to the annual Competitive Enterprise Institute (CEI) fundraising gala in June. At the time, Patterson was a senior fellow at the right-wing institute. He had already coauthored op-eds under his CEI byline in Forbes and the Chattanooga Times Free Press opposing the UAW campaign in Chattanooga. In July, following the gala, he stepped up his on-the-ground anti-UAW offensive as part of a CEI subproject called "Save Chattanooga," appearing on local TV shows and at a Tea Party-affiliated forum in Chattanooga to lambaste the union's Volkswagen organizing campaign.
The Free Press op-ed, which CEI reprinted on its website and placed on flyers to distribute to Chattanooga residents, is stirring controversy over its pro-confederate rhetoric.
MORE »
4 comments ·
Thursday, Nov 14, 2013 • 2:57 pm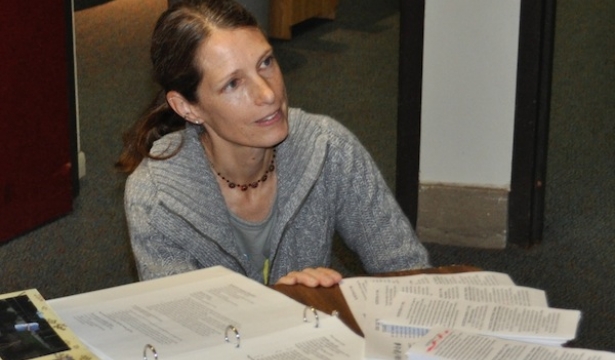 Rachel Slocum was, until recently, not the kind of high-profile academic who typically turns up in news articles. As an assistant professor of geography at the University of Wisconsin-La Crosse, her solid career path of teaching and research on urban food systems had a progressive bent that did not stand out too much in the relatively liberal climate of the University of Wisconsin system. And then she sent out an email to a class of online students complaining about how the government shutdown was holding up an assignment requiring access to the then-shuttered Census Bureau website. Folded into the brief memo was a flip negative comment about the Republican Party and the Tea Party.
Within days, the email was seen round the world, ricocheting through the conservative social media sphere as a case study of what commentators perceived as academia's pervasive liberal bias. National political fallout rained down on the La Crosse campus. Students barraged Chancellor Joe Gow with angry complaints about Slocum's alleged political polemicism, and Gow responded with an announcement to students that sternly disavowed Slocum's "highly partisan" message.
The media frenzy has since died down, but the brouhaha is hardly an isolated one. When a surreptitiously recorded video of snarky anti-GOP comments by Michigan State creative writing professor William Penn was aired on YouTube, administrators suspended him from teaching duties on the grounds that his screed had "negatively affected the learning environment." And earlier this year in New York, a public talk at the City University of New York about the pro-Palestinian boycott against Israel sparked a massive outcry from pro-Israeli activists both on campus and off, which led to faculty being vilified and denounced by local officials, and even threats from one City Councilman to cut the university's funding. (Full disclosure: This author attends CUNY).
Working In These Times asked Slocum about her experience and how ethical and professional lines are being redrawn—and arguably blurred—in an age of instantaneous communication and volatile partisan tensions.
MORE »
7 comments ·
Thursday, Nov 14, 2013 • 11:55 am
When Sandy hit last October, the Northeast shoreline seemed to freeze: people were stranded in flooded homes, businesses shuttered, downtown Manhattan's lights went eerily dark. But the paralysis wasn't total—the area began buzzing immediately with invisible workers. The day after Sandy was just another day of honest work for the "casual" manual laborers who would spent months cleaning, gutting and rebuilding homes and businesses across the stricken area, often in grueling conditions with little protection from collapsing walls, toxic mold and other hazards.
A study published late last month by researchers with the City University of New York's Baruch College reports that after Sandy, many of these day laborers—a workforce that is typically dominated by Latino immigrants and considered a "casual" or irregular part of the construction trade—were unnecessarily put in harm's way amidst the haphazard recovery process.
Based on interviews with workers and advocacy groups in New York and surrounding areas, the researchers found that while demand for day laborers spiked post-Sandy, working conditions sank even lower than usual. Flooded areas were quickly awash in contractors and desperate homeowners seeking quick, cheap labor to fix their property damage, which led to a perfect storm of risks, ranging from injuries and toxic exposures to wage theft by crooked subcontractors.
MORE »
0 comments ·
Thursday, Nov 14, 2013 • 6:00 am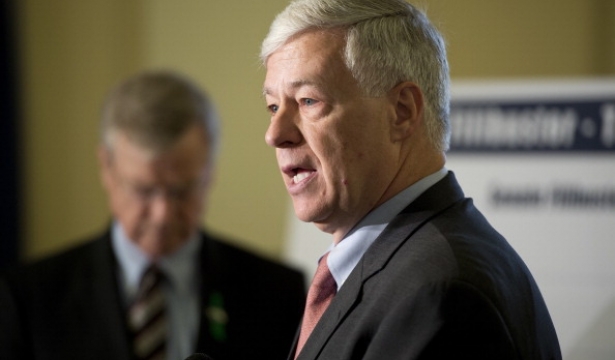 If labor leaders sometimes have a hard time getting enthusiastic about supporting middle-of-the road Democrats for political office, then Maine union officials are happy to have a candidate for 2014 that they can back without reservation. They are rallying enthusiastically behind U.S. Rep. Mike Michaud, a Blue Dog Democrat who is running for governor next year as one the most pro-labor candidates anywhere in the country.
Michaud, who received a 97 percent rating from the national AFL-CIO for his votes in Congress last year, is the early favorite for the Maine Democratic Party nomination—and some analysts doubt there will even be a primary challenge against him. If he receives the party nod as expected, he will be a major contender in what is predicted to be an unusual three-way contest pitting Michaud against ultra-conservative Republican incumbent Gov. Paul LePage and liberal independent Eliot Cutler. Right now, Michaud is polling ahead. In a survey this week by Public Policy Polling, 38 percent of respondents said they would vote for Michaud, 36 percent favored LePage and 15 percent favored Cutler, with 10 percent unsure.
MORE »
0 comments ·