Friday, Feb 13, 2015, 7:45 pm · By David Moberg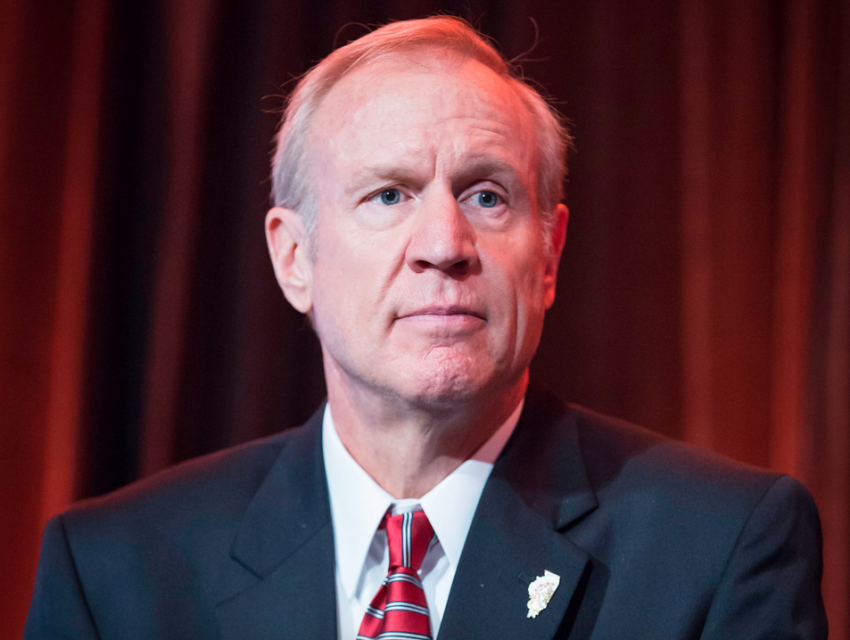 Illinois Republican Gov. Bruce Rauner, long accustomed to giving orders without constraints as head of a private equity firm, just discovered that as a governor, democracy and the law provide a check on his powers.
The discovery unfolded after Rauner launched the first of what will surely be many attacks on unions in the state—an executive order prohibiting the assessment of "fair share" payments by non-union state employees to unions that negotiate and enforce contracts for all workers within their jurisdiction, whether or not they are members.
Friday, Feb 13, 2015, 5:45 pm · By Alexandra Bradbury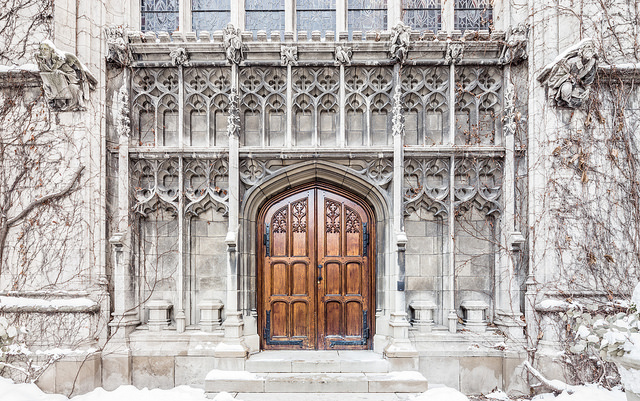 This article first appeared at Labor Notes.
A new Labor Board ruling could finally unstick the unionization of professors in the private sector—a project that's been stalled for 35 years.
"People for years have talked about when Obama's NLRB finally gets stabilized and takes on the three big higher-ed issues," says longtime contingent faculty activist Joe Berry. "And finally we've got a decision on two of them."
Thursday, Feb 12, 2015, 4:00 pm · By David Bacon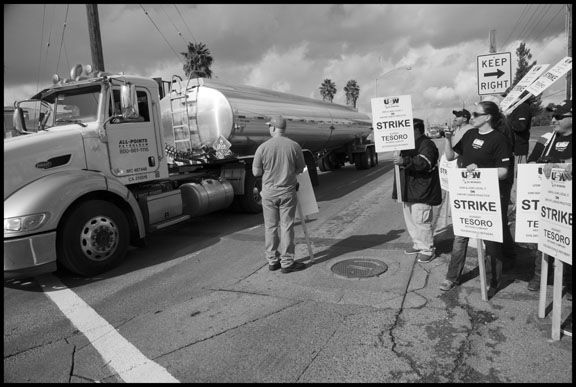 Oil workers in multiple states around the country, as In These Times has reported over the last two weeks, are on strike for the first time in a decade. One of the central locations for this strike has been California, where workers at multiple locations have been on the picket line.
Jim Payne is financial secretary of United Steelworkers Local 5, the union for oil workers in northern California, including the struck Tesoro Golden Eagle Refinery. Tracy Scott is a rank-and-file worker at the refinery, currently on leave to work for the local as a staff representative.
How did the strike come about and what are the issues the union is striking over?
Payne: The companies had been making economic proposals, but they weren't addressing any of our proposals on fatigue risk management, contractor facility maintenance or health and safety. They were also unwilling to accept our "no retrogression" clause, which has been in our contracts for years. That clause protects our language about successorship, safety, plant closures, layoffs and rate retention. We're just not willing to go backwards on those things.
In the last hour before the contract expired, the company walked away from the table and was unwilling to continue talking. It left our national leaders no choice but to start the strike at nine locations nationwide, and this past Saturday at a couple of other locations as well.
Thursday, Feb 12, 2015, 1:08 pm · By Bob Peterson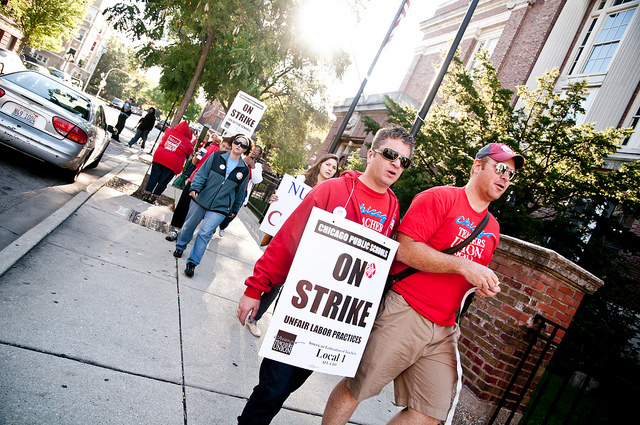 If we don't transform teacher unions now, our schools, our profession, and our democracy—what's left of it—will likely be destroyed. I know. I am from Wisconsin, the home of Scott Walker and Paul Ryan.
In 2011, in the wake of the largest workers uprising in recent U.S. history, I was elected president of the Milwaukee Teachers' Education Association (MTEA). Unfortunately, that spring uprising, although massive and inspirational, was not strong enough to stop Gov. Walker from enacting the most draconian anti-public sector labor law in the nation.
That law, known as Act 10, received support from the Koch brothers and a cabal of national right-wing funders and organizations. It was imposed on all public sector workers except the police and firefighter unions that endorsed Walker and whose members are predominantly white and male.
Thursday, Feb 12, 2015, 12:24 pm · By Gerard Di Trolio
In a ruling on January 30, the Supreme Court of Canada recognized the right to strike as a legitimate part of the collective bargaining process for Canadian workers. The case is a major victory for Canada's labor movement, which has been battered by anti-union legislation from conservative governments at the provincial and federal level in the last few years.
Wednesday, Feb 11, 2015, 2:15 pm · By Jonathan Brozdowski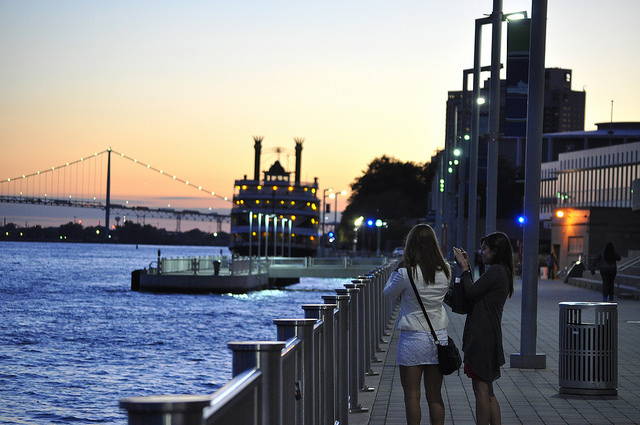 A bill recently reintroduced to Michigan's state legislature could outlaw community benefits agreements (CBAs) throughout the state, halting the procedure's progress for low-wage workers at Detriot's doorstep.
House Bill 4052 would prohibit local governments from accepting any community benefits ordinance that would impose a mandatory amount of wages or benefits on businesses as a condition for developing a piece of land or receiving special tax breaks, exactly the purpose of CBAs. After Michigan—once the bastion of America's union strength—passed Right to Work legislation in 2012, this bill would take another step to limit worker representation in economic development.
The bill comes in the wake of a proposal, now being studied by a Detroit City Council subcommittee, which would require developers who receive incentives for projects to negotiate CBAs with residential groups. The potential city ordinance championed by the Equitable Detroit Coalition would be the first of its kind in terms of mandating CBAs on large development projects. But GOP Rep. Earl Poleski, who is sponsoring the bill, believes CBAs force average citizens to pay twice to attract businesses, beyond the tax abatement, because only some benefit from "special deals." He would prefer to rely on existing tax laws and keep new agreements and ordinances out of public land development.
Wednesday, Feb 11, 2015, 1:45 pm · By Bruce Vail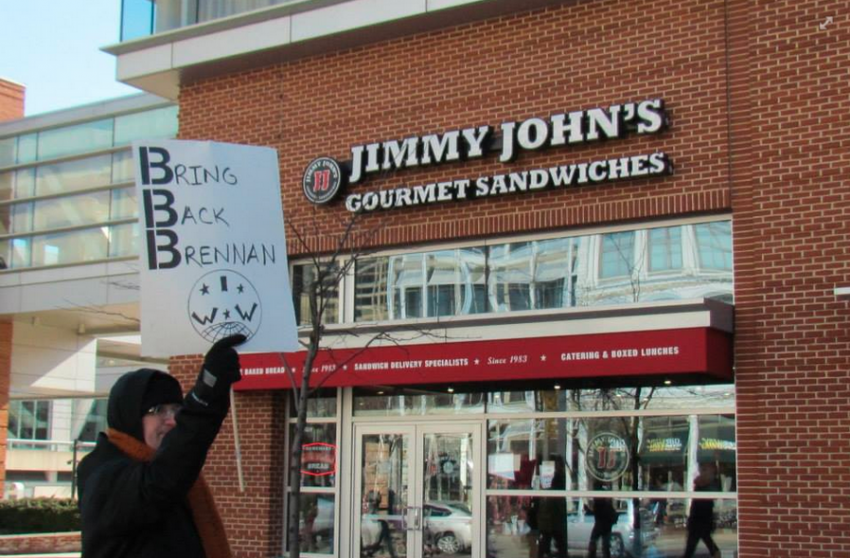 Franchise operators at Jimmy John's Gourmet Sandwiches in Baltimore are proving true to the national chain's anti-union reputation with an aggressive counter-attack against local labor organizing, including a decision in late January to fire an outspoken union supporter, say advocates for the Jimmy John's Workers Union, an affiliate of the radical union Industrial Workers of the World.
Delivery driver Brennan Leister says he was fired Jan. 23 at the Jimmy John's location in downtown Baltimore's tourist district. The reason cited by the manager was an infraction of the rules governing clocking out for breaks. But the "real reason," Leister charges, is that he is an active and vocal union supporter. He says he is likely to file an unfair labor practice complaint with the National Labor Relations Board (NLRB) over the firing, but that he intends to continue to agitate for the union whether he is re-hired or not.
Leister's dismissal is of a piece with the franchisee's larger effort to push back against the union campaign, sometimes using tactics that appear to violate labor law, says Issac Dalto, also a Jimmy John's delivery driver and union supporter. Since going public with their organizing effort last year, Dalto says, the local franchise owners fired another prominent union supporter, distributed anti-union materials in worker paychecks and hired a local anti-union law firm to contest separate unfair labor practice charges filed at the NLRB by the union last August.
Wednesday, Feb 11, 2015, 1:00 pm · By Leo Gerard, United Steelworkers President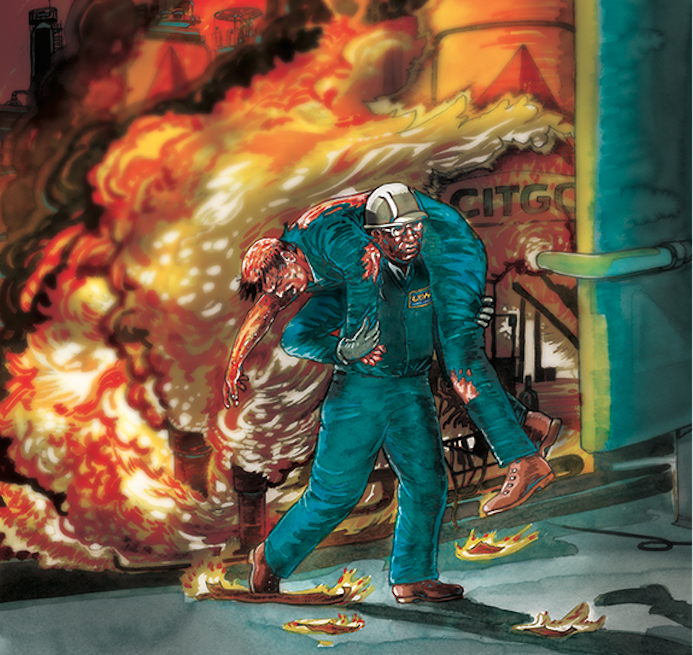 In Anacortes, Washington, last week, approximately 200 Tesoro workers began picketing the oil refinery where an explosion incinerated seven of their co-workers five years earlier.
Butch Cleve walks that picket line, serving now as strike captain for the USW local union at Tesoro. On the day of the catastrophe in 2010, Cleve walked the coroner to the shrouded bodies of three of his friends.
Steve Garey, who helped make the decision to strike as a member of the USW's oil bargaining policy committee, wept repeatedly that April day five years ago as he told the relatives of his dead friends that their loved ones would never come home.
Wednesday, Feb 11, 2015, 12:21 pm · By Rebecca Burns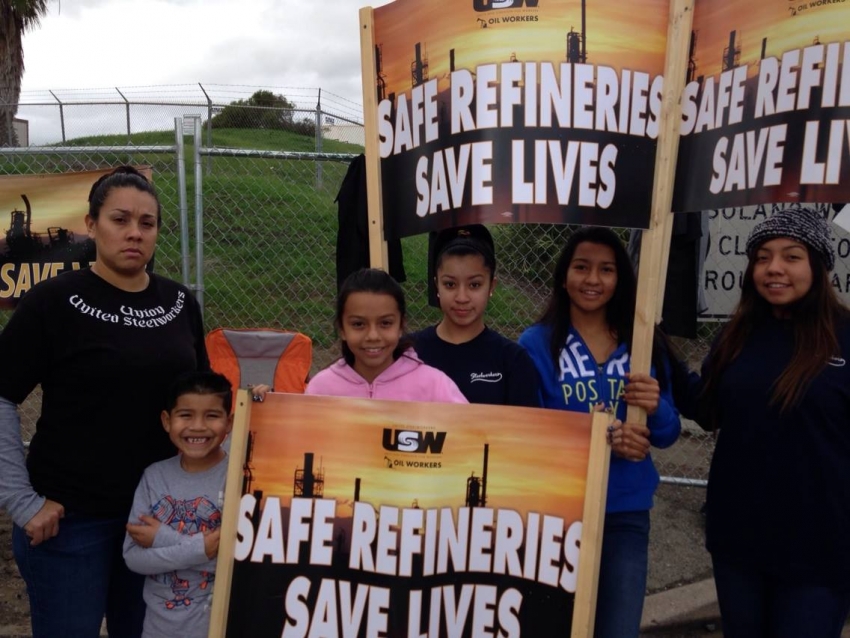 MARTINEZ, CALIFORNIA—During the nearly four decades he's worked at the Golden Eagle refinery here, Howard Jones has seen four changes in the facility's ownership and three major workplace accidents. What Jones, a mechanical designer in the plant's engineering department, wasn't expecting to see was another day when workers at the plant would walk off the job en masse.
"I was hoping I'd be retired before we had to do that again," says Jones, who took part in the 1980 strike that shut down oil refineries across the country. Last week, Jones and nearly 3,800 members of the United Steelworkers (USW) once again walked off the job in the first nationwide strike at refineries in more than 30 years.
The union says that its members are engaged in an unfair labor practices (ULP) work stoppage as a result of oil companies' bad-faith bargaining, refusal to discuss safety improvements, and other non-wage issues. that it is seeking in national contract negotiations (though a USW spokesperson says that no ULPs have yet been filed). The Steelworkers' current contract expired on February 1.
Tuesday, Feb 10, 2015, 4:08 pm · By Amien Essif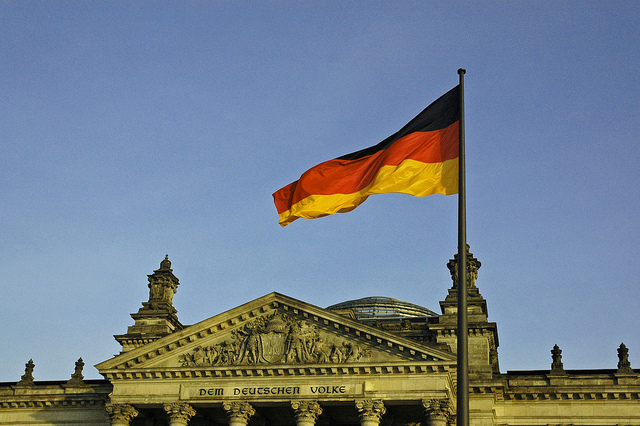 To American observers, the news that Germany passed its first-ever minimum wage law in July is probably shocking. Germany is the country of the "works council," where employees sit next to employers on boards of giant companies and half of all workers are covered by collective bargaining agreements. So why did it take the country so long to implement a basic protection that the U.S. has had since the days of Franklin Roosevelt?
In These Times spoke about working conditions in Germany with Matthias Bartke, member of the German parliament from the Social Democratic Party (SDP), which currently shares power in a coalition government with Angela Merkel's Christian Democratic Union (CDU). Bartke, member since 2013, serves on the Committee for Labor and Social Affairs, where he helped craft the minimum wage legislation that took effect in January despite challenges from the private sector—a "historical" achievement, in Bartke's words.