Wednesday, Jan 13, 2016, 2:22 pm · By Shaun Richman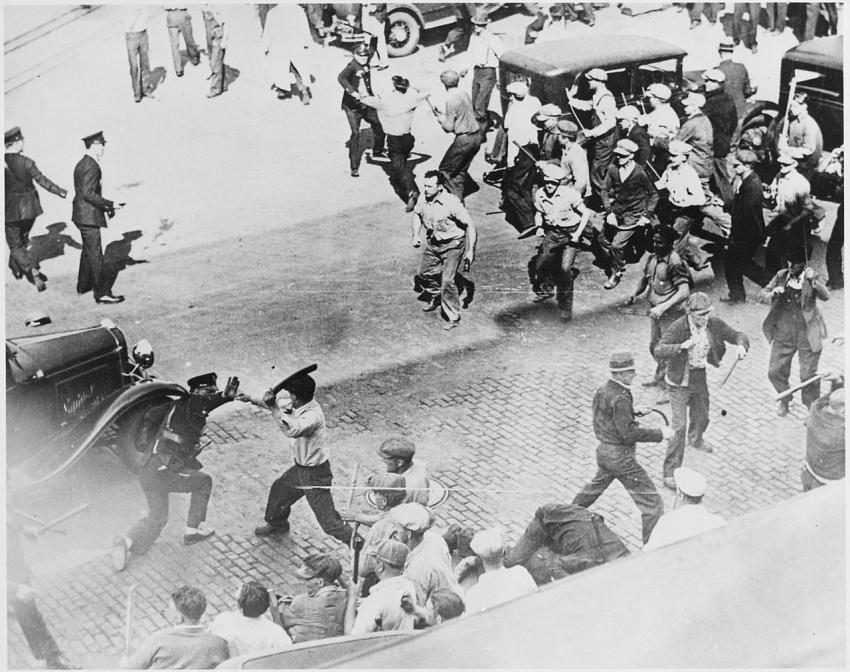 On December 14, Chicago Teachers Union Vice President Jesse Sharkey announced the results of the union's strike authorization vote. For the second time in three years, the union's membership voted overwhelmingly to strike if necessary. "Our ability to withhold our labor is our power," declared CTU President Karen Lewis on the eve of voting.
That axiom, that strikes are where unions derive their power, is pretty out of favor these days. A wave of disastrous strikes and lockouts beginning in the Reagan era that helped deunionize much of American industry has left the surviving labor movement skittish about the prospect of full-scale walk-outs. But bright spots like Fight for 15, Bargaining for the Common Good and the Chicago teachers strike have shown that workers can win strikes (if one defines victory as workers walking away from the ordeal feeling more powerful). Labor activists and leaders, particularly as they anticipate a viciously anti-union Supreme Court decision in Friedrichs v. CTA, have to figure out more strategies to revive the strike weapon in our current era.
Tuesday, Jan 12, 2016, 1:44 pm · By Jonathan Rosenblum, Alternet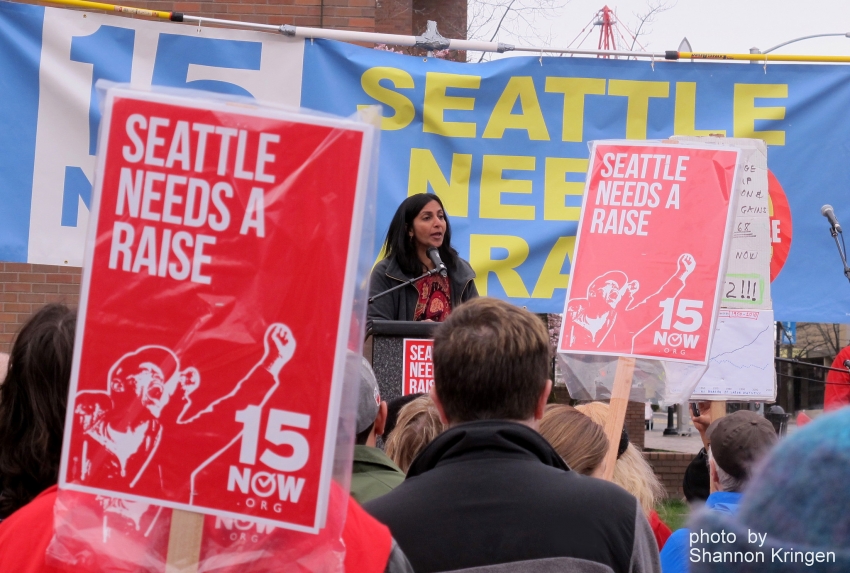 This piece first appeared at Alternet.
When Vanessa Patricelli first heard Kshama Sawant speak, she thought the socialist was nuts.
It was November 2013. Sawant had just been elected to the Seattle City Council as a member of the Socialist Alternative party. And Boeing was threatening to cut thousands of jobs if its machinists didn't give up their pensions and Washington State didn't hand the company $8.7 billion in tax breaks.
Patricelli, a public hospital nurse active in her union, had joined a downtown Seattle rally for the Boeing machinists with labor leaders and allies. When Sawant took the microphone, she declared her solidarity with Boeing employees, adding that if the aerospace giant wanted to engage in "economic terrorism," the workers should take over the factories and place them under democratic control.
Tuesday, Jan 12, 2016, 11:44 am · By Moshe Z. Marvit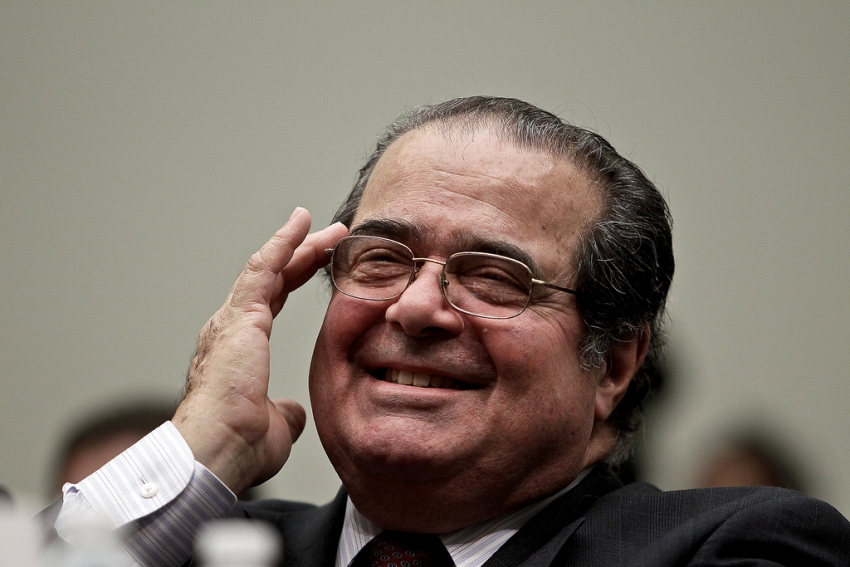 Editor's note: In These Times has covered the Friedrichs case since the beginning. For more pieces on the case and its potential impact, see this roundup.
Yesterday, the Supreme Court heard extended arguments in Friedrichs v. California Teachers Association. The case is ostensibly a First Amendment case about whether public employees who do not want to join a union can withhold all fees—the same as "right to work"—or whether unions can charge those employees fees—"agency" or "fair share" fees—to cover activities germane to collective bargaining. The plaintiffs, 10 objecting teachers and a Christian education association, were asking the Supreme Court to overturn the 1977 case Abood v. Detroit Board of Education that declared that agency fees were the proper compromise between workers' constitutional rights and the government's interest in promoting labor peace.
However, despite a fairly clear issue before the Court, the arguments proceeded bizarrely, jumping repeatedly between disparate issues. This seemed to be largely the result of two fairly unique circumstances surrounding this case.
Monday, Jan 11, 2016, 4:24 pm · By Ben Rosenfield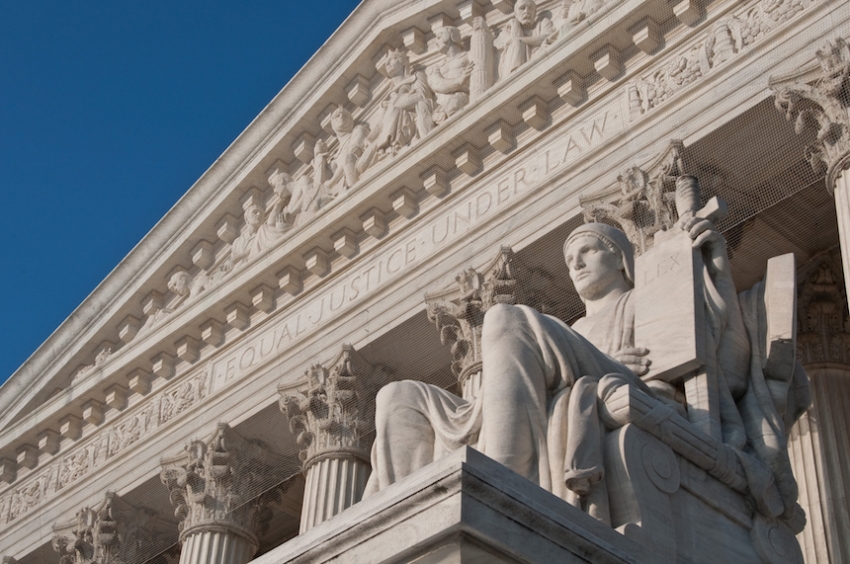 The Supreme Court began hearing arguments today in Friedrichs v. California Teachers Association. The plaintiff, California teacher Rebecca Friedrichs, and the organizations on the Right that are behind her are arguing that public sector employers violate individuals' First Amendment rights by compelling employees to pay union fees. The case could in effect force all public sector unions to operate under "right-to-work" rules and decimate public sector union membership—bad news for an already battered American labor movement.
In These Times has covered the case closely since its beginning. Here, we've rounded up some of our articles on the case and its implications for U.S. unions.
Monday, Jan 11, 2016, 4:18 pm · By Sarah Lahm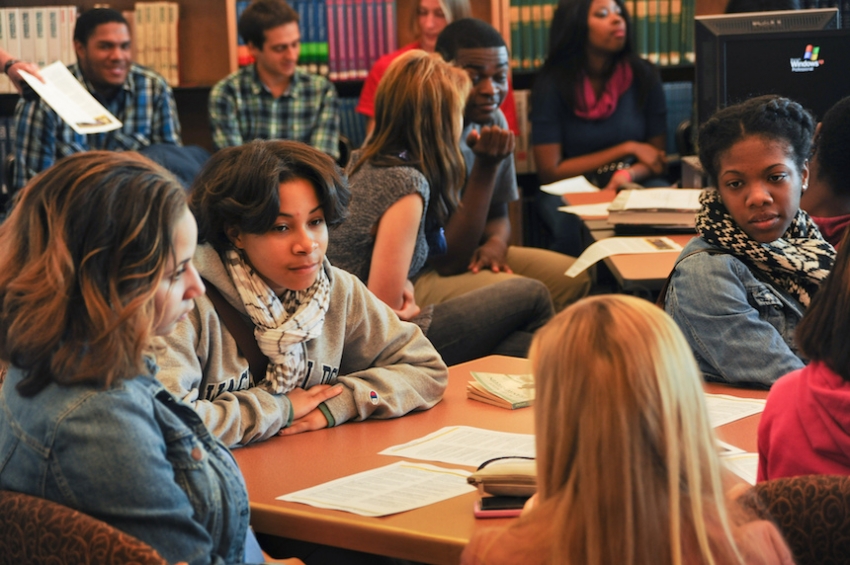 On Friday, December 4, a St. Paul Central High School teacher says she was attacked by a student while trying to break up a lunchroom fight. The teacher was reportedly slammed to the ground and choked by the student until he blacked out. A few days later, a 13-year-old girl in another St. Paul school allegedly punched a teacher in the face in the middle of a dispute.
And now, the St. Paul Federation of Teachers is ready to go on strike to prevent such violent incidents from happening.
Some St. Paul residents see the union's threat to strike—if mediation with the district fails—as a reactionary move designed to protect "good" teachers from "bad" students. St. Paul Pioneer Press columnist Ruben Rosario brought heat to this fire through a December 18 column titled, "We are afraid." In the column, Rosario shared an email he says he received from a longtime teacher who insisted on anonymity. The teacher's email describes out of control classrooms and traumatic working conditions, where "many of us (veterans and nontenured teachers alike) often go home in tears," and claims many teachers feel "powerless" and afraid.
Wednesday, Jan 6, 2016, 10:30 pm · By Micah Uetricht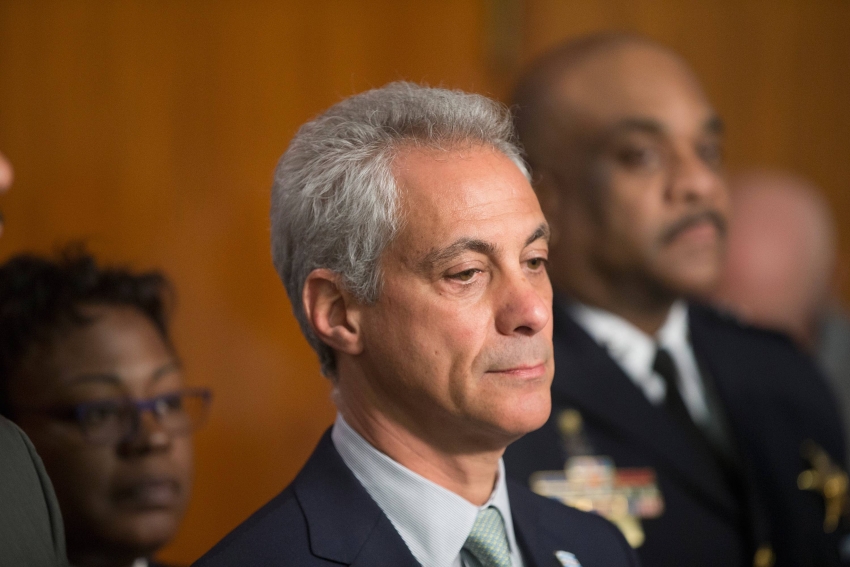 The Chicago Teachers Union's House of Delegates, the union's member-led governing body, voted tonight to demand the resignations of Mayor Rahm Emanuel and State's Attorney Anita Alvarez in the wake of the Laquan McDonald scandal, which has roiled the city for nearly two months and led to the resignations of multiple city officials, including Chicago police superintendent Garry McCarthy.
"Both Cook County State's Attorney Anita Alvarez and Mayor Rahm Emanuel orchestrated and intentionally delayed the release" of multiple videos showing police killings of African Americans, the statement reads, "apparently for their own political gains in order to secure victory in their 2015 re-election bids. ... The only way to restore this trust is with their resignations."
Wednesday, Jan 6, 2016, 4:52 pm · By Mario Vasquez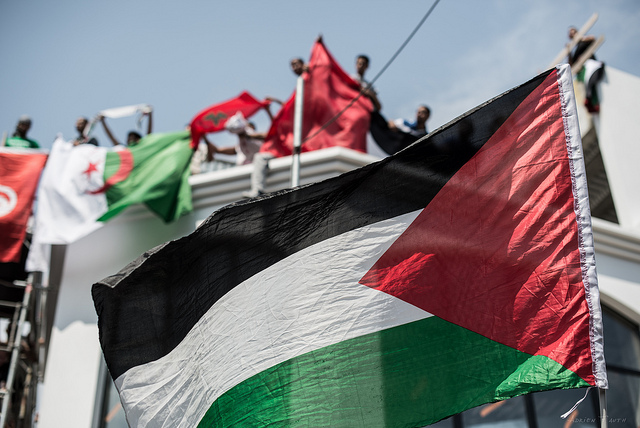 On December 15, 2015, the United Auto Workers (UAW) International Executive Board (IEB) nullified the resolution passed last year by members of UAW Local 2865, the 13,000 teaching assistants and student-workers at the University of California system, that called on the International to endorse the Boycott, Divest, and Sanctions (BDS) movement against Israel by withholding their financial investments in companies "complicit in severe and ongoing human rights violations as part of the Israeli oppression of the Palestinian people.
Tuesday, Dec 29, 2015, 5:37 pm · By Matt Hartman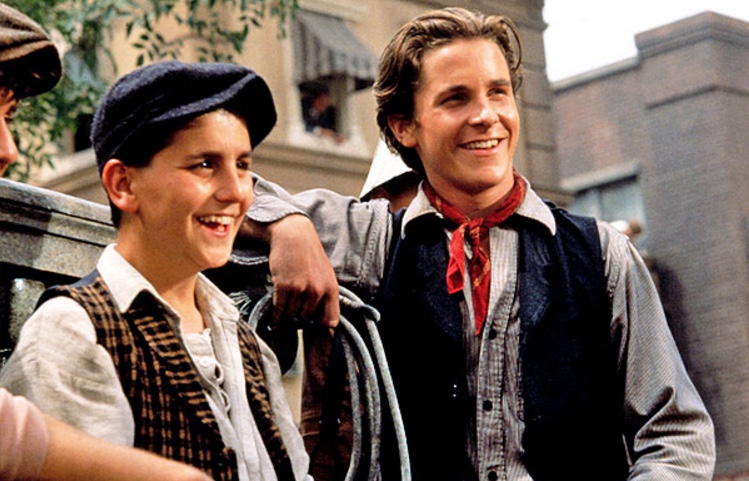 Roughly halfway through the 1992 Disney musical Newsies, the eponymous group of young, mostly white newspaper boys comes together in the middle of a public square for a song-and-dance routine whose chorus goes:
Nothing can break us
No one can make us give our rights away
Arise and seize the day
The earnest and naive tones these words strike are likely to elicit exasperation in some, hostility in others. But, though there are good reasons for both of those emotions, I find the scene nothing short of invigorating. The song displays a mix of genuine commitment to justice and surprising arrogance about how easy it is to obtain, and, for just those reasons, Newsies is a film that merits critical attention. Though it may seem a stretch to look so closely at a '90s children's musical, there is much in Newsies worth examining, especially for any who also have an interest in progressive politics.
The film concerns a newspaper boy strike in 1899, and thus depicts the kind of labor-focused mass political movement that undergirds any socialist politics worth considering. Moreover, though the film flopped when first released, it became a cult hit throughout the '90s—helped by the frankly astounding fact that it starred Bill Pullman, Robert Duvall, and an 18-year-old Christian Bale—and was then revived for the stage during the surge of interest in progressive politics following Barack Obama's first campaign, eventually winning two Tonys. In other words, this particular narrative has been prominent in the lives of politically engaged 20-somethings since their childhood (myself included). Alan Mencken, who wrote the film's songs, even remarked, "It's like Newsies is actually owned by this generation of kids."
Thursday, Dec 24, 2015, 5:59 am · By Leo Gerard, United Steelworkers President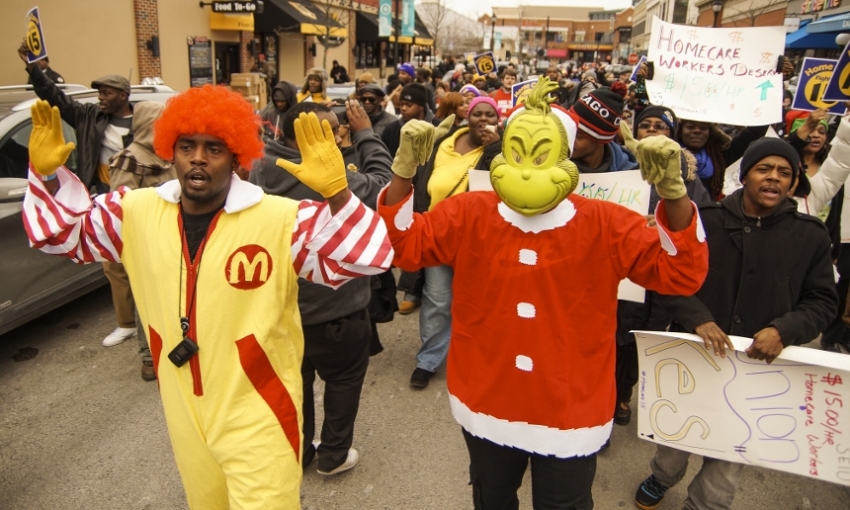 The spirit of the season is generosity. Eight toys for Hanukkah. A partridge in a pear tree and 11 other quirky presents. Black Friday. Cyber Monday. Giving Tuesday.
It's the thought that counts. And the thought is good-hearted. That's why the season works so well.
To keep it all rolling happily along, however, workers need to earn enough money so that they can afford gifts and charitable donations. With wages stagnant for decades, that's increasingly difficult.
In keeping with the figgy-pudding and potato latke traditions of the holidays, here's a recipe for delivering joy to workers so that they can spread holiday merriment:
Wednesday, Dec 23, 2015, 4:13 pm · By Abigail Savitch-Lew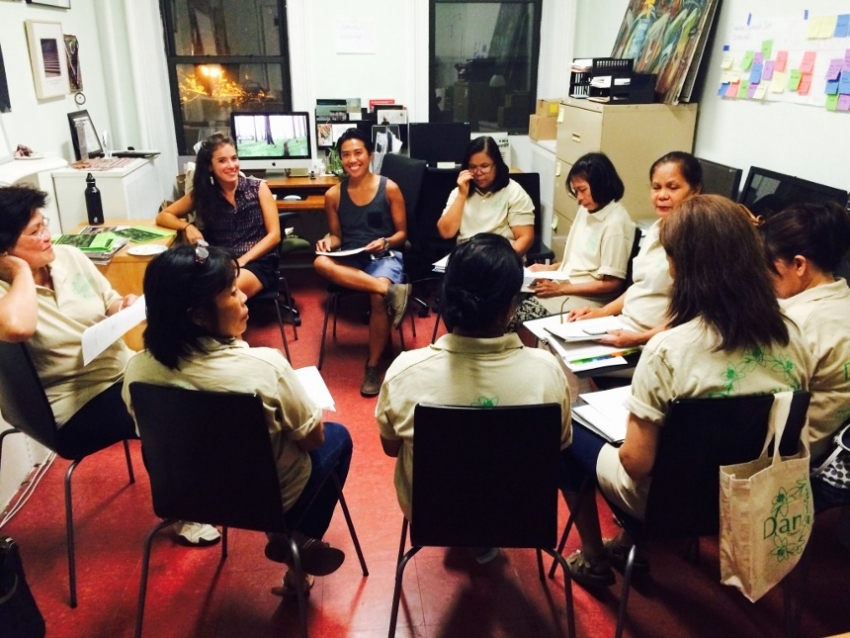 This article originally appeared in YES! Magazine.
In 2013, Judith Daluz was a nanny making $650 a week, waiting for her four children to arrive from the Philippines. With her hard-earned savings, she had started paying $1,500 a month for a one-bedroom apartment in the New York borough of Queens that she hoped would be big enough for all of them. She hadn't seen her children in years.
In 2006, Daluz had been trafficked to the United States as a domestic worker. Now, as a free, documented worker, she was able to bring her children to live with her—but worried about how she would support them.