Friday, Mar 24, 2017, 3:21 pm · By Jonathan Rosenblum
This article was first posted by Labor Notes.
Shop steward Tomas Mejia sensed something was different when 600 janitors streamed into the Los Angeles union hall February 16—far more than for a regular membership meeting. Chanting "Huelga! Huelga!" ("Strike! Strike!"), they voted unanimously to strike on May Day.
This won't be a strike against their employers. The janitors of SEIU United Service Workers West felt driven, Mejia says, "to strike with the community" against the raids, threats, and immigrant-bashing hate speech that the Trump administration has unleashed.
"The president is attacking our community," said Mejia, a member of his union's executive board. "Immigrants have helped form this country, we've contributed to its beauty, but the president is attacking us as criminal."
Thursday, Mar 23, 2017, 12:43 pm · By Nick Johnson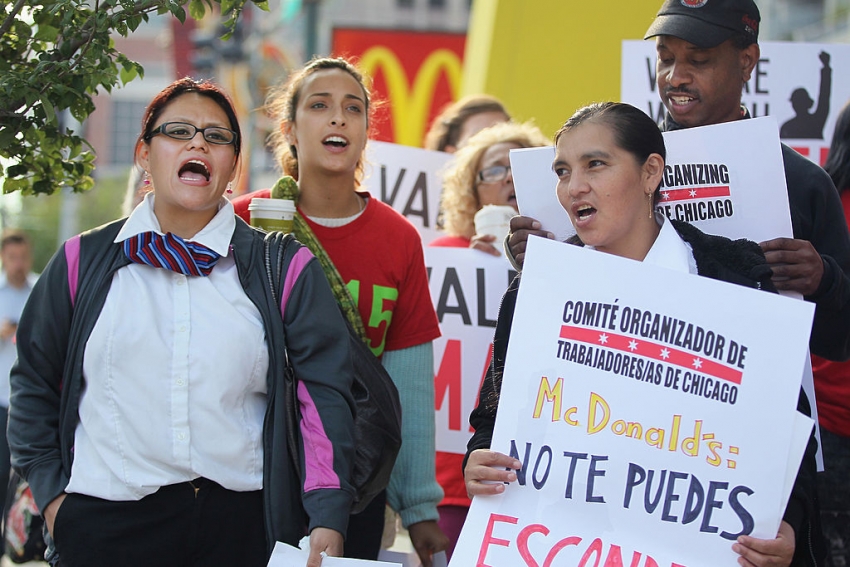 This article was first posted by Jacobin.
Attacks on the American labor movement have often been swift, dramatic, even violent. The 1947 Taft-Hartley Act was such a widespread attack on labor rights that unionists called it the "slave labor bill." Reagan's firing of more than eleven thousand striking air traffic controllers shocked and undermined the entire labor movement. Striking workers were repeatedly killed by federal troops, state militias, local law enforcement, and private guards from the late nineteenth century through the 1930s.
Other attacks on labor have been more nuanced and subtle, but not necessarily less destructive. Labor's power to effectively strike was eviscerated piece-by-piece by federal court decisions and decisions of the National Labor Relations Board (NLRB) that gradually banned or removed legal protections for various kinds of strikes.
Union busters have chosen this approach to target "salting," and these attacks may resume under President Trump.
Wednesday, Mar 22, 2017, 3:25 pm · By Bruce Vail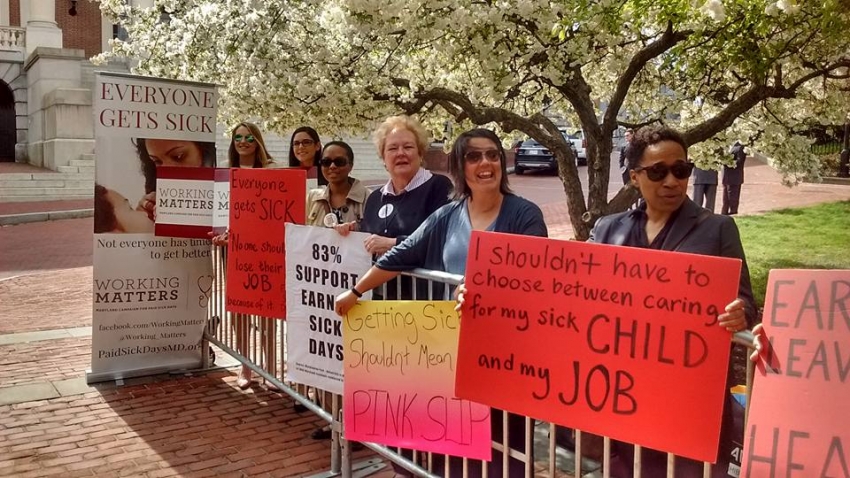 ANNAPOLIS – A showdown is looming between Democratic Party lawmakers and the state's Republican governor over legislation designed to guarantee most Maryland workers the right to paid sick days.
The new law has been moving slowly through the legislature but scored an important advance last week when the Maryland Senate approved a modified version of a similar bill that passed the House of Delegates earlier this month. The increased likelihood that a final bill would be approved by both houses of the legislature in the next few weeks prompted an explicit veto threat from Gov. Larry Hogan, who claims the law would be burdensome to businesses in the state.
Tuesday, Mar 21, 2017, 2:54 pm · By s.e. smith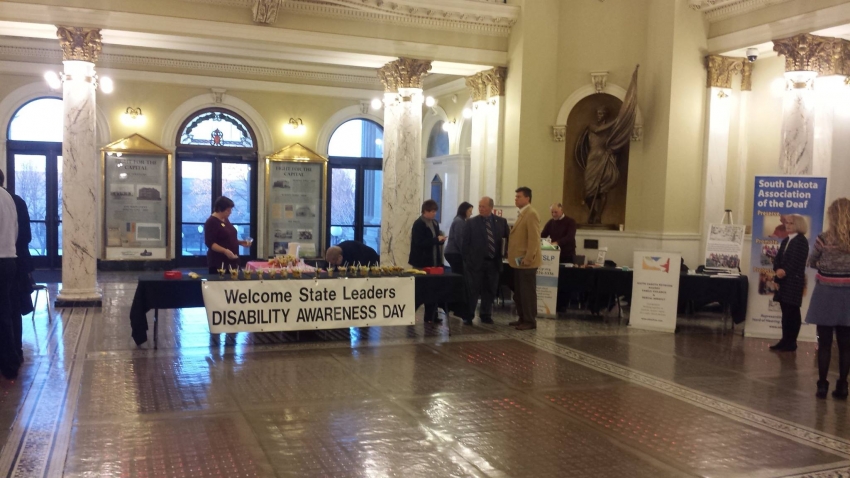 Data in the newly released 2016 Disability Statistics Compendium are highlighting a pernicious, and complex, disparity for the disability community: unemployment. In 2015, less than 35 percent of disabled Americans between 18-64 living in the community were employed, in contrast with some 76 percent of their nondisabled counterparts.
This is not just a disparity of disabled and nondisabled, though, but also one determined by state of residence. In Wyoming, for example, nearly 60 percent of disabled people are employed, while at the other end of the spectrum, in West Virginia, the disability employment rate is around 25 percent.
Understanding why employment outcomes for disabled people are so widely variable is important because such knowledge may contribute to a fresh approach to getting disabled people who are ready and willing to work into fulfilling jobs.
Friday, Mar 17, 2017, 2:41 pm · By Elizabeth Grossman
The Trump administration's "budget blueprint" would devastate worker safety, job training programs and legal services essential to low-income workers. Its cuts include a 21 percent, or $2.5 billion, reduction in the Department of Labor's budget.
The budget would reduce funding for or eliminate programs that provide job training to low-income workers, unemployed seniors, disadvantaged youth and for state-based job training grants. It eliminates the Occupational Safety and Health Administration's (OSHA) training grants as well as the independent Chemical Safety Board. Also targeted for elimination is the Legal Services Corporation, which provides legal assistance to low-income Americans.
"Cutting these programs is cutting the safety net for the most vulnerable workers, those striving for the middle class," said Matt Shudtz, executive director at the Center for Progressive Reform. "This budget would eliminate training programs for them, the kind of things people need to move up in the world. It is very anti-worker and anti- the most vulnerable workers."
Wednesday, Mar 15, 2017, 7:12 pm · By Elizabeth Grossman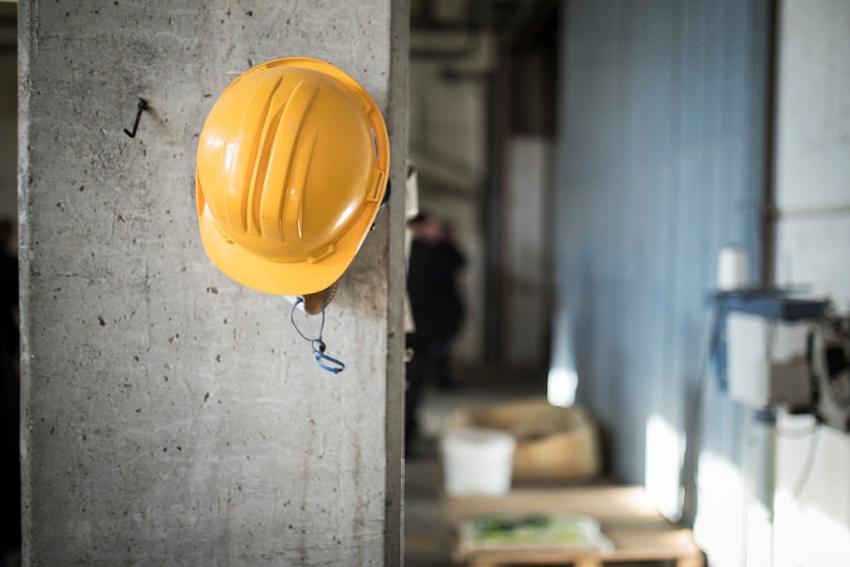 "Every regulation should have to pass a simple test: Does it make life better or safer for American workers or consumers? If the answer is no, we will be getting rid of it and getting rid of it quickly," President Donald Trump said as he signed an executive order establishing federal task forces to eliminate regulations.
In fact, the executive order criteria say nothing about making life safer for U.S. workers and consumers. Rather they focus on rules that "eliminate jobs or inhibit job creation."
"The intent of this executive order is go to after Obama-era health and safety regulations," said Public Citizen regulatory policy advocate Amit Narang.
Wednesday, Mar 15, 2017, 1:17 pm · By Les Leopold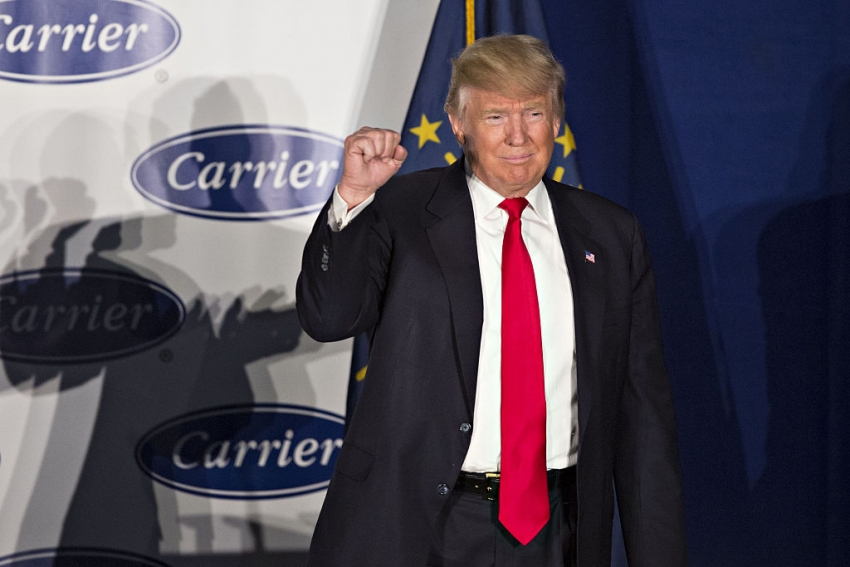 This article was first posted by Alternet.
Donald J. Trump believes he can bully and bribe companies into keeping jobs in America. Shortly after his election, he "persuaded" Carrier, an Indianapolis division of United Technologies, to refrain from exporting 700 jobs to Mexico. Meanwhile, Rexnord, a maker of bearings and ball bearings also in Indianapolis, announced its decision to move 300 jobs to Monterrey, Mexico. Trump, of course, expected that after a tweet or two, Rexnord, a tiny company, would quickly capitulate. Not happening.
The most powerful man in the world is getting a rude awakening about corporate power. Rexnord is thumbing its nose at the president by actually moving every one of those jobs ... and the bully-in-chief can't stop them. Why is that?
Tuesday, Mar 14, 2017, 12:09 pm · By Sarah Jaffe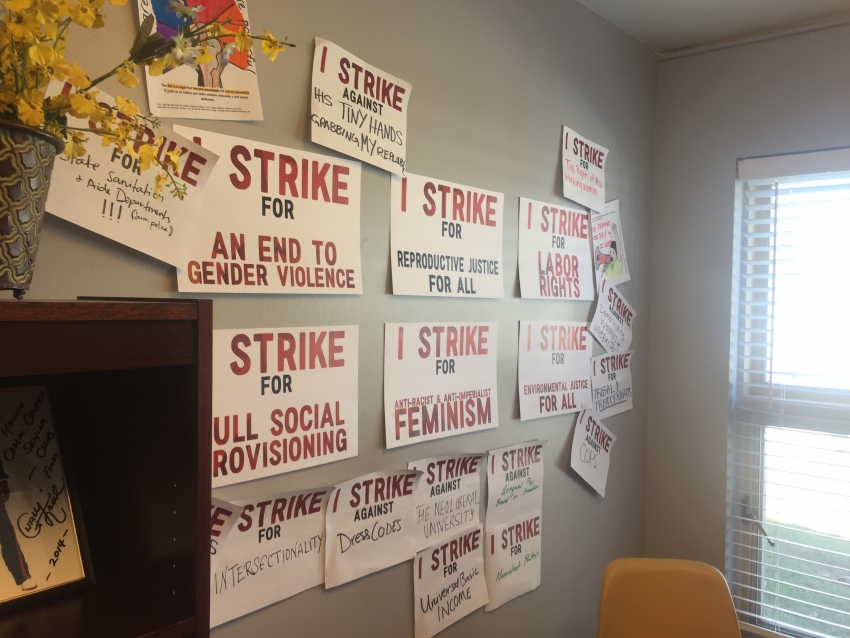 Welcome to Interviews for Resistance. Since election night 2016, the streets of the United States have rung with resistance. People all over the country have woken up with the conviction that they must do something to fight inequality in all its forms. But many are wondering what it is they can do. In this series, we'll be talking with experienced organizers, troublemakers and thinkers who have been doing the hard work of fighting for a long time. They'll be sharing their insights on what works, what doesn't, what's changed and what is still the same.
I spent March 8, International Women's Day and the day of the Women's Strike, in Lafayette, Indiana, the heart of Mike Pence country. Feminist organizing in a state until recently governed by a far-right opponent of abortion and gay rights presents special challenges, and I spoke with two of the organizers of the Women's Strike about the work they did to create the conditions for a Women's Strike and the work they'll be doing in its wake to strengthen their organizations.
Monday, Mar 13, 2017, 11:53 am · By Bruce Vail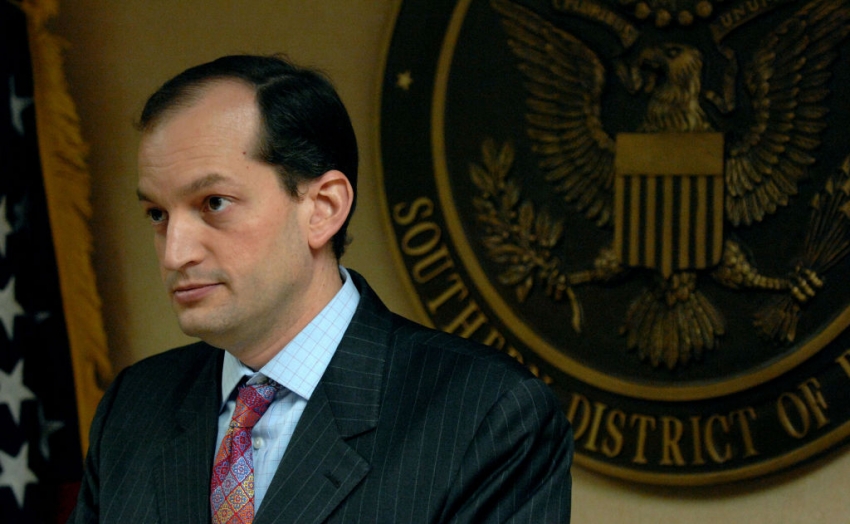 President Donald Trump's new pick to head the Labor Department is getting an early boost from a "divide-and-conquer" strategy against labor unions and their allies, even before his qualifications and background as a civil servant are scrutinized in a Senate confirmation hearing.
The nomination of R. Alexander Acosta was announced by Trump less than 24 hours after the president's first choice for the job, hamburger-chain executive Andrew Puzder, dropped out of consideration. Puzder faced mounting Senate opposition, even from some conservative Republicans, because of disclosures that he had personally broken labor law by hiring an undocumented household servant, and also that he had been accused of spousal abuse many years ago.
Labor unions and Democratic Party leaders in Washington, D.C., had maintained a unified front against the Puzder nomination but that unity dissolved almost immediately with the announcement of Acosta's nomination February 16. His first confirmation hearing, which was scheduled for this week, has been moved to March 22.
The first endorsement came from the International Union of Operating Engineers, followed by one from the International Association of Fire Fighters and then the Laborers International Union of North America (LIUNA) got on board. AFL-CIO President Richard Trumka even offered lukewarm praise, telling MSNBC News: "Well, we're going to vet him, but he does have a history of enforcing the laws that protect workers, which is a real plus, whereas Puzder had a history of violating the rules."
Friday, Mar 10, 2017, 12:18 pm · By Bruce Vail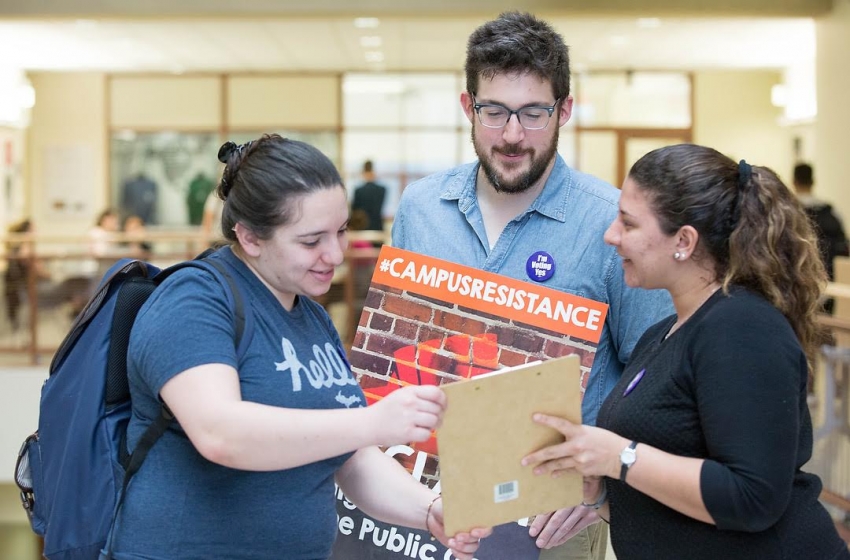 Graduate students who work as faculty assistants at American University (AU) in Washington, D.C., are forging ahead in their efforts to form a union, despite the uncertainty caused by President Donald Trump's conflicting signals on federal labor policy and anxiety among some foreign students over his anti-immigrant rhetoric.
Backed by Service Employees International Union (SEIU) Local 500, the students filed for an election with the National Labor Relations Board (NLRB) late last month. According to the NLRB petition, the union seeks to represent about 700 students serving as "Teaching Assistants, Research Assistants, Graduate Assistants, Laboratory Assistants Teaching Apprentices, Dean's Fellows, Instructors, Graders, Preceptors, Section Leaders, and Tutors" at AU's Washington, D.C., campus. Voting will be conducted by mail and begin March 20.
The student workers want to vote as soon as possible, says Scott Patrick, a member of the union organizing committee. Some 300 graduate employees have already signed cards indicating their desire for an election, he says, and union advocates feel confident they can win.
"It's time to bring academia into the 21st century in terms of how it treats its labor force," says Patrick.