We Must Not Forget the Refugees Thrown Into Limbo by Previous Trump Orders
In May, Trump ended Temporary Protected Status for about 57,000 Hondurans living in the United States. They're still dealing with the uncertainty.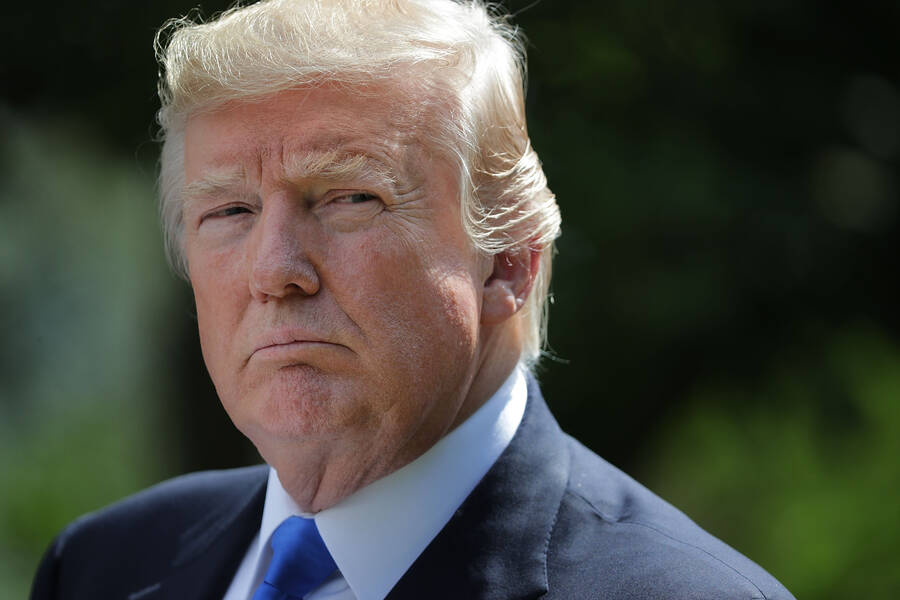 Fam­i­lies are reel­ing as they try to fig­ure out how to nav­i­gate the Trump administration's deci­sion in May to end Tem­po­rary Pro­tect­ed Sta­tus (TPS) for about 57,000 Hon­durans in the Unit­ed States. End­ing TPS is just anoth­er one of the Trump administration's hard­line immi­gra­tion poli­cies that include the trav­el ban, end­ing DACA and the harsh crack­down on fam­i­lies attempt­ing to enter the Unit­ed States with­out authorization.
"So, now what happens if they're forced to go back to Honduras?"
"[T]he Sec­re­tary deter­mined that the dis­rup­tion of liv­ing con­di­tions in Hon­duras from Hur­ri­cane Mitch that served as the basis for its TPS des­ig­na­tion has decreased to a degree that it should no longer be regard­ed as sub­stan­tial," said Kirst­jen M. Nielsen, sec­re­tary of the Depart­ment of Home­land Secu­ri­ty (DHS), in a state­ment pub­lished May 4. ​"Thus, as required under the applic­a­ble statute, the cur­rent TPS des­ig­na­tion must be terminated."
TPS is a form of human­i­tar­i­an relief for peo­ple who can­not stay in their coun­try of ori­gin due to dif­fi­cult or dan­ger­ous con­di­tions. Amy Shan­non, senior advi­sor for Alian­za Amer­i­c­as, says the largest num­ber of peo­ple with this sta­tus are from El Sal­vador, Haiti and Hon­duras. Over­seen by the Depart­ment of Home­land Secu­ri­ty (DHS), the pro­gram has also grant­ed pro­tect­ed sta­tus to peo­ple from Nepal, Nicaragua, Soma­lia, Sudan, South Sudan, Syr­ia and Yemen. TPS is grant­ed in six- to 18-month inter­vals and can be renewed for as long as DHS deems the des­ig­na­tion necessary.
"Tem­po­rary pro­tect­ed sta­tus (TPS) is some­thing that a lot of peo­ple have nev­er heard of. Many peo­ple have heard of DACA,"says Shan­non. ​"But tem­po­rary pro­tec­tion sta­tus actu­al­ly impacts more than 400,000 people."
In order to qual­i­fy for TPS, an appli­cant must pass a back­ground check and pay a pro­cess­ing fee when they first apply for the pro­gra­mand every time their sta­tus is renewed. They also must live in the Unit­ed States at the time of their country's des­ig­na­tion, which means that peo­ple with TPS are immi­grants who were already in the Unit­ed States. They might be peo­ple who over­stayed a visa, were undoc­u­ment­ed or held some oth­er form of tem­po­rary immi­gra­tion status.
Under the Trump admin­is­tra­tion, DHS has also said it will end TPS for about 200,000 Sal­vado­rans, 50,000 Haitians and 9,000 Nepalis.
"Now, tem­po­rary pro­tect­ed sta­tus has the word tem­po­rary right in it. One would have assumed that over time Con­gress might have come up with a solu­tion for these folks who've invest­ed so much in our coun­try to become per­ma­nent," Shan­non says. ​"But for the last 20 years they haven't done that. So, these are peo­ple who have been here work­ing with a work per­mit and full autho­riza­tion. They have chil­dren, they have busi­ness­es, they have mortgages."
Eddie Mon­roy, 27, is the child of Hon­duran immi­grants who for­mer­ly had TPS pro­tec­tions. His par­ents did not know each oth­er when they left their native Hon­duras near­ly 30 years ago to build a bet­ter life in the Unit­ed States. They met in New York's Hud­son Val­ley, got mar­ried and even­tu­al­ly were able to receive TPS. He says he was heart­bro­ken to learn that his par­ents' pro­tec­tive sta­tus was end­ing, but he says he's not sur­prised the Trump admin­is­tra­tion would do this.
"My par­ents for a very long time have been liv­ing in this, what I call lim­bo sta­tus. There's always been a moment essen­tial­ly every 18 months, every time TPS would be renewed, where you would go and we would take a deep breath," Mon­roy says. ​"Up until this admin­is­tra­tion, we would always release that breath going, ​'Okay, we have anoth­er 18 months.' And that is just the real­i­ty that we have always faced as a family."
After they were mar­ried, Monroy's par­ents had two chil­dren. His moth­er has worked as a shift super­vi­sor at the same com­pa­ny for the past 25 years while his father has worked with var­i­ous fam­i­ly-owned con­struc­tion com­pa­nies in the New Eng­land area. Mon­roy says his par­ents worked hard to give their chil­dren the oppor­tu­ni­ty to attend pri­vate school through 8th grade and secure their enroll­ment in a top-tier high school.
Mon­roy earned his MBA from the State Uni­ver­si­ty of New York and his sis­ter was pur­su­ing a PhD in child psy­chol­o­gy. She was killed by a drunk dri­ver dur­ing the sum­mer of 2017, and while the fam­i­ly grieves her loss they are now also deal­ing with the uncer­tain­ty of TPS being canceled.
"So, for us it's been one thing after anoth­er after anoth­er and it's been real­ly dif­fi­cult to fig­ure out what to do," Mon­roy says.
If Monroy's par­ents end up hav­ing to leave the Unit­ed States, they will be return­ing to a coun­try that will be unfa­mil­iar to them — and they'll have to start their lives again while near the end of their respec­tive careers. Mon­roy says he's been help­ing his mom nav­i­gate the process of fig­ur­ing out how her 401K will be paid out once TPS ends for her because her employ­er has nev­er dealt with this kind of sit­u­a­tion before.
"So, now what hap­pens if they're forced to go back to Hon­duras? There's no health­care any­more. And my mom is always doing this pre­ven­ta­tive care. She's going every six months to the den­tist. She's get­ting align­ment at the chi­ro­prac­tor. She's doing her breast exams for poten­tial screen­ing for breast can­cer," Mon­roy says. ​"She's doing every­thing that she can with the oppor­tu­ni­ty that she has here and what hap­pens if that's just wiped away?"
For oth­ers, return­ing to their coun­try of ori­gin means poten­tial­ly risk­ing their per­son­al safe­ty while also being denied fed­er­al retire­ment ben­e­fits peo­ple with TPS were allowed to pay into.
Yani­ra Arias is a com­mu­ni­ty advo­cate and nation­al cam­paigns man­ag­er with Alian­za Amer­i­c­as. Orig­i­nal­ly from El Sal­vador, she came to the Unit­ed States after her work as a jour­nal­ist in San Sal­vador sub­ject­ed her to grow­ing lev­els of gen­der-based vio­lence. She fled to New York City and received TPS sta­tus in 2001. Since com­ing to the U.S. she's focused on work­ing with com­mu­ni­ty-based orga­ni­za­tions like Alian­za Americas.
"I'm 46 years old. I've been here for 18 years. I have giv­en the Unit­ed States 18 years of labor," Arias says. ​"Eigh­teen years of con­tri­bu­tion via my tax­es and social secu­ri­ty. I haven't con­tributed that amount in my coun­try. If I am forced to return, I won't have any­thing from the social secu­ri­ty admin­is­tra­tion in my coun­try, that allows me to retire with dignity."
Arias says that in terms of jobs, at her age, she doesn't think she'll be able to find a job that will allow her to pro­vide for her­self and her parents.
"It's very unrea­son­able," she says, ​"what the Trump admin­is­tra­tion is ask­ing of people."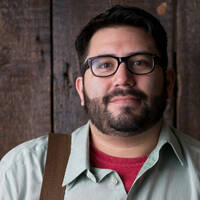 Alex V. Her­nan­dez
is orig­i­nal­ly from Chica­go and has bylines in the
Chica­go Tri­bune
,
Chica­go Read­er
,
Chica­go Mag­a­zine
,
City Bureau
,
In These Times
and
90

Days,

90

Voic­es
. He was also a
2017
Peter Lis­agor Watch­dog Award final­ist for his work on an inter­ac­tive
Chica­go Reporter
data­base
that shows where, how and when police mis­con­duct hap­pens in the city of Chica­go. He tweets at
@AVHndz
.