Standing Rock Spawned a Generation of Water Protectors. Now They're on the Move.
Blocking pipelines from coast to coast.
BIS­MAR­CK, N.D. — Forty miles north of where the Stand­ing Rock resis­tance camps once stood, Matt Lone Bear and Carter Gun­der­son crouch on the curb, chang­ing the brakes on a Chevy Blaz­er. As they wres­tle a worn rotor off the axle, they dis­cuss their plans. They'll stick around until their court dates lat­er in June, then hit the road for a tour of the Stand­ing Rock dias­po­ra — camps that have sprung up across the coun­try to oppose fos­sil fuel projects, liv­ing on after the bat­tle against the Dako­ta Access Pipeline (DAPL).
There are water protectors in the spirit of Standing Rock, there's a population center to draw on for mass actions, and it's in the Northwest, where an anarchist-tinged direct-action culture thrives.
To the east, in Hunt­ing­don Coun­ty, Penn., the Ger­hart fam­i­ly and their sup­port­ers have formed Camp White Pine on fam­i­ly prop­er­ty, which lies in the path of the Mariner East 2 nat­ur­al gas pipeline. The pipeline's own­er, Ener­gy Trans­fer Part­ners — the same com­pa­ny behind DAPL — has invoked emi­nent domain to cross the prop­er­ty, but con­struc­tion faces resis­tance in the form of tree sits and oth­er direct actions. Far­ther east, in Mah­wah, N.J., the Native-led Split Rock Sweet­wa­ter Prayer Camp stands in the way of the Pil­grim pipeline. The camp's Face­book page declares ​"sol­i­dar­i­ty with Stand­ing Rock & all who resist the black snake worldwide."
Lone Bear and Gun­der­son, how­ev­er, think the next flash­point is in Taco­ma, Wash., where Above: Water pro­tec­tors hold­ing a cer­e­mo­ny on the banks of the Can­non Ball Riv­er were met by riot police who shot rub­ber bul­lets at point-blank range on Nov. 2, 2016. the Puyallup tribe and envi­ron­men­tal groups are resist­ing a liqui­fied nat­ur­al gas plant.
"Taco­ma seems like it's got the con­flu­ence of all these trends in Amer­i­can resis­tance," says Gun­der­son: There are water pro­tec­tors in the spir­it of Stand­ing Rock, there's a pop­u­la­tion cen­ter to draw on for mass actions, and it's in the North­west, where an anar­chist-tinged direct-action cul­ture thrives.
Lone Bear and Gun­der­son make unlike­ly friends. Gun­der­son, 26 and white, grew up in the wealthy Min­neapo­lis sub­urb of Edi­na — ​"Audi Ara­bia," he calls it. Lone Bear, 30, a father of four and a mem­ber of the Hidat­sa tribe, grew up on the Fort Berthold Reser­va­tion, north of Bis­mar­ck. Their paths might nev­er have crossed had they not been locked in the same jail cell Oct. 22, 2016, after police sur­round­ed a prayer march south of the DAPL con­struc­tion area and arrest­ed 126 peo­ple. Held in an out-of-use rec room, they passed the time play­ing bas­ket­ball with a san­dal. And, says Gun­der­son, ​"We talked a lot. We basi­cal­ly talked about every­thing you could talk about." Two days lat­er they were arraigned on charges of crim­i­nal tres­pass­ing and engag­ing in a riot, and released on $250 bail.
Dozens of these cas­es have been dropped for lack of evi­dence. When Gun­der­son returned to North Dako­ta for his June 22 tri­al, he refused a pre­tri­al deal — and 12 hours before the tri­al, he learned the charges had been dropped.
Lone Bear went to tri­al June 29. He para­phras­es the judge, who had heard the pre­vi­ous cas­es from the mass arrest: ​"Did you guys bring any new evi­dence? No? Well, we're not going to go through all that again." The judge found Lone Bear not guilty.
Sam Say­lor of the Water Pro­tec­tor Legal Col­lec­tive calls the prosecution's strat­e­gy ​"finan­cial war­fare." ​"They're try­ing to extract as much pain" as pos­si­ble, he says, ​"so they can get pleas." The goal, he thinks, is to dis­cour­age future protest and recoup some of the mon­ey spent polic­ing the resis­tance. The Mor­ton Coun­ty State Attorney's Office did not respond to requests for comment.
Of the 750 or so peo­ple arrest­ed for try­ing to stop the pipeline from cross­ing the Mis­souri riv­er, more than 400 still face crim­i­nal charges, says Saylor.
Still, the spir­it of Stand­ing Rock has spread through­out the coun­try — and repres­sive polic­ing and sur­veil­lance meth­ods have fol­lowed. In May, The Inter­cept report­ed that local, state and fed­er­al police coor­di­nat­ed with a mer­ce­nary secu­ri­ty group called Tiger­Swan — hired by the pipeline com­pa­ny to sur­veil, infil­trate and thwart the #NoDAPL move­ment. Tiger­Swan is cur­rent­ly mon­i­tor­ing the oppo­si­tion to the Mariner East 2 pipeline in Pennsylvania.
A Tiger­Swan ​"Sit­u­a­tion Report," dat­ed Oct. 3, 2016, reads: ​"Exploita­tion of ongo­ing native ver­sus non-native rifts, and trib­al rifts between peace­ful and vio­lent ele­ments is crit­i­cal in our effort to dele­git­imize the anti­DAPL move­ment." A Feb­ru­ary 27 com­pa­ny report brags about their ​"proven method of defeat­ing pipeline insurgencies."
For Lone Bear, in light of the Tiger­Swan rev­e­la­tions, it's all the more impor­tant to stand togeth­er. That's why he's head­ing to Taco­ma. ​"A lot of Native peo­ple at Stand­ing Rock were from Wash­ing­ton state. I feel like I need to return the favor."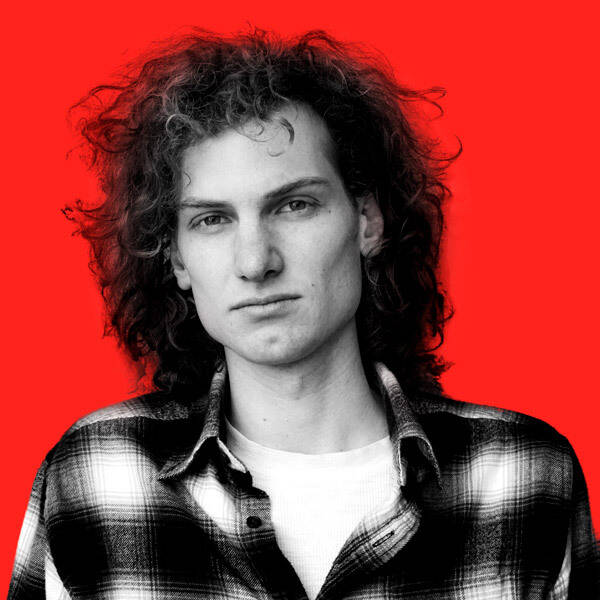 Joseph Bulling­ton
grew up in the Smith Riv­er water­shed near White Sul­phur Springs, Mon­tana. He lives now in Liv­ingston, where he works as an inde­pen­dent jour­nal­ist, part-time ranch hand and the edi­tor of Rur­al Amer­i­ca In These Times.