Farewell, Futrelle 9.9
Sadly, there will be no Appall-o-Meter this week. After years of chronicling bizarre court rulings, wacky despots and the exploits of Ted Nugent, we regret to report that David Futrelle is leaving the Appall-o-beat. We thank him for always making us laugh and wish him luck.
But fear not faithful readers, the future of the Appall-o-Meter is in good hands. The torch is being passed to Dave "Cat Scratch Fever" Mulcahey, who will take the controls in the next issue.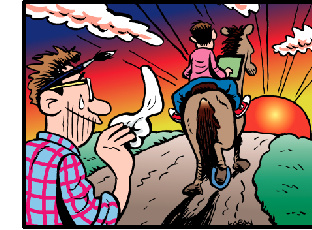 TERRY LABAN