Monday, Aug 10, 2015, 2:24 pm · By George Lavender
Shiloh Quine will be the first transgender woman in prison to have her sex affirmation surgery paid for by a state. California settled Quine's case, which leaves open the question of whether the prison system has a constitutional obligation to provide such surgery to transgender prisoners who chooose it.
As the Los Angeles Times reports, the settlement in Quine's case follows the announcement that Michelle Norsworthy would be parolled before she could recieve surgery.
In both instances, California prison officials had denied the surgeries, arguing that sex reassignment was not medically necessary. The state's position was undermined in June when its own expert concluded that Quine required the operation.

"Sex reassignment surgery is medically necessary to prevent Ms. Quine from suffering significant illness or disability, and to alleviate severe pain caused by her gender dysphoria," wrote Richard Carroll, a clinical psychologist and director of the Sexual Disorders and Couple Therapy Program at Northwestern University in Chicago. Surgery, he said, would reduce her "depression, anxiety and risk of suicide attempts."

Waiting until she got out of prison was not an option. Quine is serving a life sentence without parole for murder. Continue reading...
Sunday, Aug 9, 2015, 8:00 am · By George Lavender
A transgender woman who took California's Department of Corrections and Rehabilitation to court to argue that sex affirmation surgery should be paid for by the state will now be paroled.
Michelle Lael Norsworthy had her case upheld by a federal court in April, but the surgery was delayed while the state appealed. Now, she is expected to be released before the surgery can go ahead as the Guardian reports.
She is being held at Mule Creek, a men's state prison in Ione, near Sacramento. Prison records refer to her by her birth name of Jeffrey Bryan Norsworthy, though she has lived as a woman since the 1990s.

She was diagnosed with gender identity disorder in 1999 and began taking female hormones. She began asking the corrections department for the surgery in 2012 after learning a judge for the first time had ordered Massachusetts to provide an inmate with the procedure. However, that decision was overturned on appeal in December, and the US supreme court declined to intervene.

The ninth circuit agreed to hear California's appeal of US district judge Jon Tigar's ruling and a hearing is scheduled for Thursday. The appellate court noted that the case raises serious legal questions about whether denying the surgery violates Norsworthy's constitutional rights against cruel and unusual punishment. Continue reading…
Thursday, Jul 30, 2015, 9:00 am · By George Lavender
Should prisoners pay for their own medical care?
There are a number of reasons why that's something many states do or are considering, not least of which is that medical care makes up a large part of prison budgets. The Pew Charitable Trusts estimates one-fifth of state's prison expenditure goes towards medical care.
According to the Brennan Center for Jusice at New York University School of Law and Statelinereporting 38 states currently authorize prisons and jails to collect fees for care
The fees are typically small, $20 or less. And states must waive them when a prisoner is unable to pay but still needs care, in keeping with a U.S. Supreme Court ruling that prisoners have a constitutional right to "adequate" health care.

The rationale for charging copays is the same for prisoners as it is for people not behind bars: to discourage seeking medical care when it is not really needed.

"We do it for the same reason your insurance company does — to eliminate abuse by making the inmates put a little skin the game," said Tommy Thompson, the jail administrator at the Rutherford County Sheriff's Office in Tennessee. Continue reading...
Medical care in prison is a costly business. An analysis by the Pew Charitable Trusts found that in 2011 states spent $7.7 billion on healthcare in prisons and jails. But the idea of allowing prisons and jails to charge for medical care also has its critics, like Robert Greifinger, the former chief medical officer of the New York Department of Corrections.
Medical fees, usually for services rendered in the prisons or jails, typically are deducted from a prisoner's commissary fund, which is replenished with money earned in prison jobs or contributions from family members. Prisoners also use their commissary funds to buy snacks, toothpaste, soap and other supplies. Sometimes, according to the Brennan Center, prisoners leave prison with a debt for their medical fees.

Though the fees are slight in most states, there are exceptions. In Texas, for example, the Brennan Center says that a state prison inmate who requests a medical visit can be charged $100, though all health service appointments that inmate makes in the ensuing 12 months are free. In Utah, state prison inmates can be charged up to 10 percent for any hospitalization outside of prison facilities — not to exceed $2,000 in a year.

"It may not seem like a lot of money but, typically, the prisoners are impoverished and, often, so are their families," Greifinger said. "Sometimes, their choices come down to a medical appointment or shampoo." Continue reading...
The National Commission on Correctional Healthcare, a non-profit group, has its own guidelines for prisons and jails on charging for medical care. Among the suggestions are that prisons and jails should monitor infection levels before and after introducing charges for medical care to assess whether the cost is "blocking access to needed care."
Thursday, Jul 16, 2015, 10:00 am · By George Lavender
President Obama's remarks to the NAACP via the Whitehouse.gov.org
THE PRESIDENT: Hello, NAACP! (Applause.) Ah, it's good to be back. (Applause.) How you all doing today? (Applause.) You doing fine?
AUDIENCE: Yes!
THE PRESIDENT: You look fine. (Applause.) All right, everybody have a seat. I got some stuff to say. (Applause.) I've got some stuff to say.
AUDIENCE MEMBER: We love you!
THE PRESIDENT: I love you back. You know that. (Applause.)
So, see, now, whenever people have, like, little signs, you all got to write it bigger, because I'm getting old now. (Laughter.) And I like that picture of me. That's very nice. Thank you. (Applause.)
Let's get something out of the way up front. I am not singing today.
AUDIENCE: Awww --
THE PRESIDENT: Not singing. Although I will say your board sang to me as I came in for the photograph. (Laughter.) So I know there's some good voices in the auditorium.
Let me also say what everybody knows but doesn't always want to say out loud -- you all would rather have Michelle here. (Laughter.) I understand. I don't blame you. But I will do my best to fill her shoes. (Laughter.) And she sends everybody her love. And Malia and Sasha say hi, as well. (Applause.)
I want to thank your chair, Roslyn Brock. I want to thank your president, Cornell Brooks. I want to thank your Governor, Tom Wolf, who's doing outstanding work and was here. (Applause.) The Mayor of Philadelphia, Michael Nutter, who's been a great friend and ally. (Applause.) Governor Dan Malloy of Connecticut, who's here today. (Applause.) And some outstanding members of Congress who are here. I want to just say thank you to all of you for your love, for your support, but most importantly, for the work that you are doing in your communities all across the country every single day. (Applause.)
It's not always received with a lot of fanfare. Sometimes it's lonely work; sometimes it's hard work; sometimes it's frustrating work. But it's necessary work. And it builds on a tradition of this organization that reshaped the nation.
For 106 years, the NAACP has worked to close the gaps between the words of our founding that we are all created equal, endowed by our Creator with certain unalienable rights -- those words try to match those with the realities that we live each and every day.
In your first century, this organization stood up to lynching and Jim Crow and segregation; helped to shepherd a Civil Rights Act and a Voting Rights Act. I would not be here, and so many others would not be here, without the NAACP. (Applause.)
In your second century, we've worked together to give more of our children a shot at a quality education; to help more families rise up out of poverty; to protect future generations from environmental damage; to create fair housing; to help more workers find the purpose of a good job. And together, we've made real progress -- including a My Brother's Keeper initiative to give more young people a fair shot in life; including the passage of a law that declares health care is not a privilege for the few, but a right for all of us. (Applause.)

We made progress, but our work is not done. By just about every measure, the life chances for black and Hispanic youth still lag far behind those of their white peers. Our kids, America's children, so often are isolated, without hope, less likely to graduate from high school, less likely to earn a college degree, less likely to be employed, less likely to have health insurance, less likely to own a home.
Part of this is a legacy of hundreds of years of slavery and segregation, and structural inequalities that compounded over generations. (Applause.) It did not happen by accident. (Applause.) Partly it's a result of continuing, if sometimes more subtle, bigotry -- whether in who gets called back for a job interview, or who gets suspended from school, or what neighborhood you are able to rent an apartment in -- which, by the way, is why our recent initiative to strengthen the awareness and effectiveness of fair housing laws is so important. (Applause.) So we can't be satisfied or not satisfied until the opportunity gap is closed for everybody in America. Everybody.
But today, I want to focus on one aspect of American life that remains particularly skewed by race and by wealth, a source of inequity that has ripple effects on families and on communities and ultimately on our nation -- and that is our criminal justice system. (Applause.)
Now, this is not a new topic. I know sometimes folks discover these things like they just happened. There's a long history of inequity in the criminal justice system in America. When I was in the state legislature in Illinois, we worked to make sure that we had videotaping of interrogations because there were some problems there. We set up racial profiling laws to prevent the kind of bias in traffic stops that too many people experience. Since my first campaign, I've talked about how, in too many cases, our criminal justice system ends up being a pipeline from underfunded, inadequate schools to overcrowded jails. (Applause.)
What has changed, though, is that, in recent years the eyes of more Americans have been opened to this truth. Partly because of cameras, partly because of tragedy, partly because the statistics cannot be ignored, we can't close our eyes anymore. And the good news -- and this is truly good news -- is that good people of all political persuasions are starting to think we need to do something about this.
So let's look at the statistics. The United States is home to 5 percent of the world's population, but 25 percent of the world's prisoners. Think about that. Our incarceration rate is four times higher than China's. We keep more people behind bars than the top 35 European countries combined. And it hasn't always been the case -- this huge explosion in incarceration rates. In 1980, there were 500,000 people behind bars in America -- half a million people in 1980. I was in college in 1980. Many of you were not born in 1980 -- that's okay. (Laughter.) I remember 1980 -- 500,000. Today there are 2.2 million. It has quadrupled since 1980. Our prison population has doubled in the last two decades alone.
Thursday, Jul 9, 2015, 10:00 am · By George Lavender
Two years ago, prisoners across California went on hunger strike to oppose the use of long-term solitary confinement in the state. It was the third such protest in as many years. The hunger strikers had a set of five core demands:
1. Eliminate group punishments for individual rules violations;

2. Abolish the debriefing policy, and modify active/inactive gang status criteria;

3. Comply with the recommendations of the US Commission on Safety and Abuse in Prisons (2006) regarding an end to long-term solitary confinement;

4. Provide adequate food;

5. Expand and provide constructive programs and privileges for indefinite security housing unit inmates.
In 2012 the California Department of Corrections and Rehabilitation which runs the state's prison system instituted a "Step Down" program which officials said would make it possible for inmates to earn their way out of isolation.
In an in-depth article Victoria Law examines what has, and hasn't changed since then. (The full article is available on TruthOut here )
Three people have been paroled while in the Step Down program. But for Lorenzo Benton, spending 25 years in the security housing unit continues to be a barrier to freedom. Benton was placed in step five and transferred to Ironwood State Prison, where he joined various programs, including a vocational masonry program. But when he appeared before the parole board, he recounted, "The board felt that I continued to demonstrate criminal-minded thinking because I refused to debrief. The board had the audacity to tell me that, because I refuse to debrief, it appears that I was trying to retire from the gang with honor." The board also held his previous rules violations reports against him, including one issued in 2013 for his participation in the hunger strike. "I had not received a 115 since 2007 (disobeying a direct order) and prior to that, 1997 (contraband: possession of staples)," he explained. He was given a five-year denial, meaning that Benton, who has been in prison since 1977, will not be eligible for consideration until 2020. Still, he does not regret his actions. "Initially, I was not a strong believer in the success of a hunger strike," he wrote in May 2015, months after his parole denial. "I mistakenly felt we did not have the mass/organized support that would be needed to force change on the system of solitary confinement, but I am glad to have been proven wrong on this."
Friday, Jun 26, 2015, 3:36 pm · By Toshio Meronek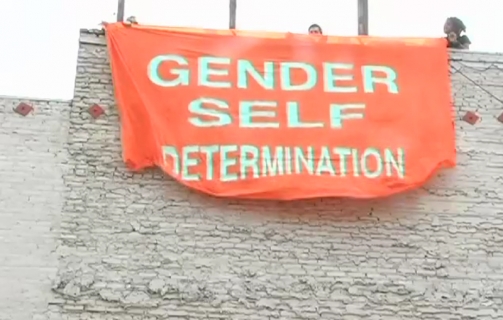 When queer and transgender people fought back against police brutality during the riots at Stonewall Inn in New York City and Compton's Cafeteria in San Francisco back in the 1960s, it was a time when you could go to jail for how you dressed or who you had sex with. The Supreme Court recently ruled in favor of marriage equality for LGBT people. But how much has actually changed?
The LGBT progress narrative promoted by the mainstream media applies mainly to the whitest and most affluent among us. With the rise of mass incarceration, today the problem of queer criminalization is arguably worse. Queer and trans people of color and those from low-income backgrounds suffer the most—and are imprisoned in higher numbers than in those early days of the gay liberation movement. (Black trans women are the most targeted: one in every five black trans women has spent time behind bars.)
Thursday, Jun 25, 2015, 12:02 pm · By Dayton Martindale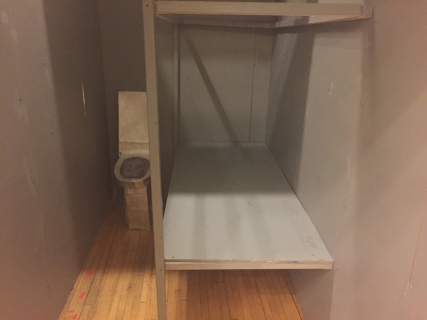 Smaller than five by 10 feet, up to 24 hours a day, every day for months, years, even decades. This is the environment thousands of prisoners across the state of Illinois in solitary confinement are constricted to every day—but not for much longer, if a new lawsuit is successful.
On June 24, the Uptown People's Law Center (UPLC) and Winston & Strawn LLP announced a class action suit alleging that the Illinois Department of Corrections abuses solitary confinement and urging stricter compliance with national standards. At a press conference at the In These Times offices, UPLC Executive Director Alan Mills declared there are "too many people kept in isolation and solitary, kept there too long, put there for too little, kept in too awful conditions."
Friday, Jun 12, 2015, 12:07 am · By Victoria Law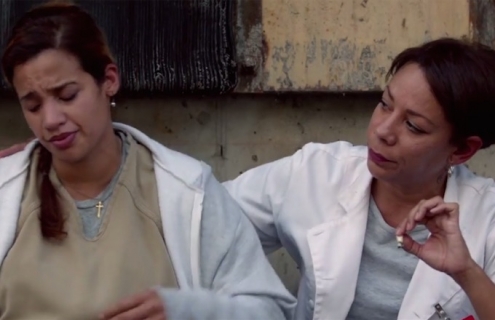 Season Three of Orange is the New Black comes out today, and this season, Daya Diaz (Dascha Polanco) reaches her due date.
Daya's pregnancy is no longer a secret from guards and fellow prisoners. She's visibly pregnant (although no one seems to know how far along she is) and everyone knows the reason for her plus-size uniform. We see her mooning over the correctional officer who impregnated her and planning their future together. We see her worrying about who will take care of her baby. We see her continuing to scoop out eggs and slop to the hundreds of women on line at the prison's cafeteria.
What we don't see is Daya receiving any medical attention whatsoever.
Friday, May 29, 2015, 2:13 pm · By George Lavender
It was 38 times lucky for Ernie Chambers. This week the Nebraska legislator finally succeeded in passing a veto-proof bill to abolish the state's death penalty.
As the New York Times reports, Nebraska is the first predominantly Republican state in more than 40 years to do away with capital punishment.
After more than two hours of emotional speeches at the Capitol here, the Legislature, by a 30-to-19 vote that cut across party lines, overrode the governor's veto of a bill repealing the state's death penalty law. After the repeal measure passed, by just enough votes to overcome the veto, dozens of spectators in the balcony burst into celebration.

The vote capped a monthslong battle that pitted most lawmakers in the unicameral Legislature against the governor, many law enforcement officials and some family members of murder victims whose killers are on death row. The Legislature approved the repeal bill three times this year, each time by a veto-proof majority, before sending it to Mr. Ricketts's desk. Adding to the drama, two senators who had previously voted for repeal switched to support the governor at the last minute. Continue reading...
Chambers introduced a bill to repeal Nebraska's death penalty every year since he was elected in 1970. In 1979, his bill passed the legislature only to be vetoed by then-Governor Charles Thone. This time around there were enough votes to over-ride a veto from Governor Pete Rickett a staunch supporter of capital punishment.
In an interview with The Guardian, Chambers attributes his bill's success this time around to shifting attitudes among Republicans.
…Chambers says that he believes that the conservatives who voted to abolish the death penalty were merely being true to their fundamental principles. "Conservatives have vowed that whenever they find a government program that isn't working, they will scrap it. And if there is a government program that doesn't achieve its goals, it's the death penalty."

He adds: "The irony is that the so-called conservatives are now giving the same arguments against the death penalty that the abolitionists have always given." Continue reading…
Nebraska has not put an inmate to death since 1997 when Robert E Williams was executed by electric chair.
Monday, May 25, 2015, 1:00 pm · By George Lavender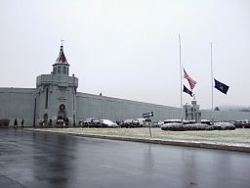 Beatings, burnings, stabbings, sexual assaults and shootings. All took place in the aftermath of the 1971 Attica prisoner uprising according to witness testimony released this month for the first time.
The four-day rebellion at the Attica Correctional Facility left 43 people dead, most of them killed by gunfire from state troopers and correctional officers in the operation regain control of the prison. The uprising began on September 9th 1973 when inmates took hostages and released a "Manifesto of Demands."
As the Guardian reports, in the aftermath of the uprising Judge Bernard Meyer was tasked with investigating whether what had happened at Attica had been covered-up by authorities.
Meyer concluded that there was no "intentional cover-up", but wrote that serious errors, omissions and delays tainted the investigation: "The decision to conduct the investigation sequentially or chronologically rather than topically was a serious error of judgment."

His findings have been public for decades, but the hundreds of pages of factual evidence he used remain sealed in two other volumes of the report. Of particular concern to Meyer was whether investigators had a conflict of interest as they interviewed inmates, who might face criminal charges over the riot, about what guards did afterwards. Continue reading…