Thursday, Aug 31, 2017, 6:27 pm · By Seth Kershner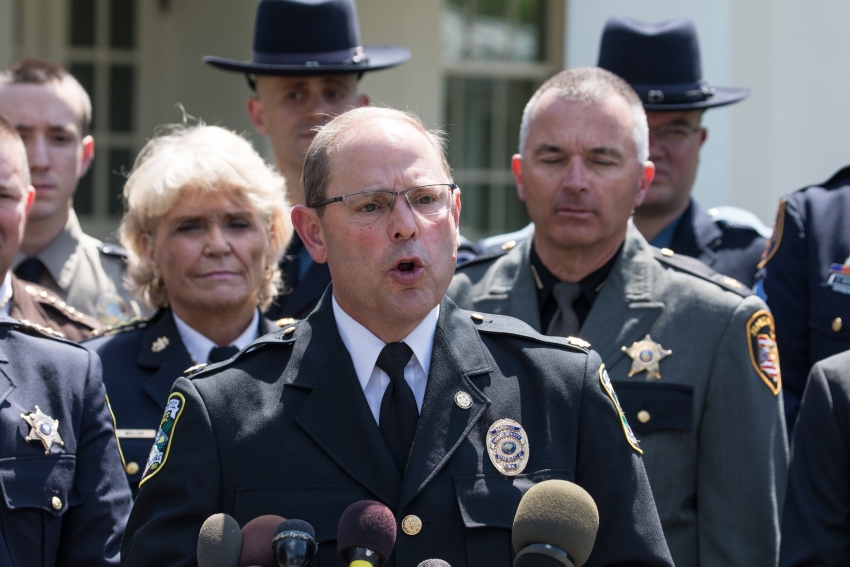 This week, in an address to the biennial conference of the Fraternal Order of Police (FOP), Attorney General Jeff Sessions announced that President Donald Trump had issued an executive order allowing local law enforcement to, once again, receive bayonets, tracked armored vehicles and grenade launchers from the Pentagon. For free.
Federal transfers of certain types of military hardware, but certainly not all, had previously been banned as part of former President Barack Obama's efforts to reform a controversial Department of Defense (DOD) program known as 1033.
Friday, Jul 22, 2016, 7:58 pm · By Adeshina Emmanuel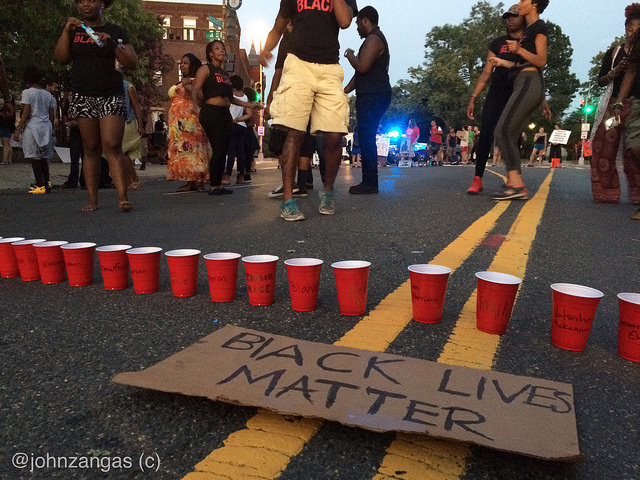 Activists in the movement for black lives are working to lift the veil on one of the most powerful influences in law enforcement: police unions.
The focus is no longer just on individual officers; it's on the institutions that protect and shield them. Organizers protested at the offices of two of the nation's largest police unions this week as part of a nationwide week of action under the banner #Freedomnow.
Protesting organized labor may seem like a surprising move for a radical group. "We're definitely pro-labor union," explains Black Youth Project 100 (BYP100) organizer Clarise McCants.
"But our message is that the Fraternal Order of Police (FOP) is not just like any union," she said. "They are a fraternity—and they are the most dangerous fraternity in America."
Wednesday, Apr 6, 2016, 4:59 pm · By Andrew Tillett-Saks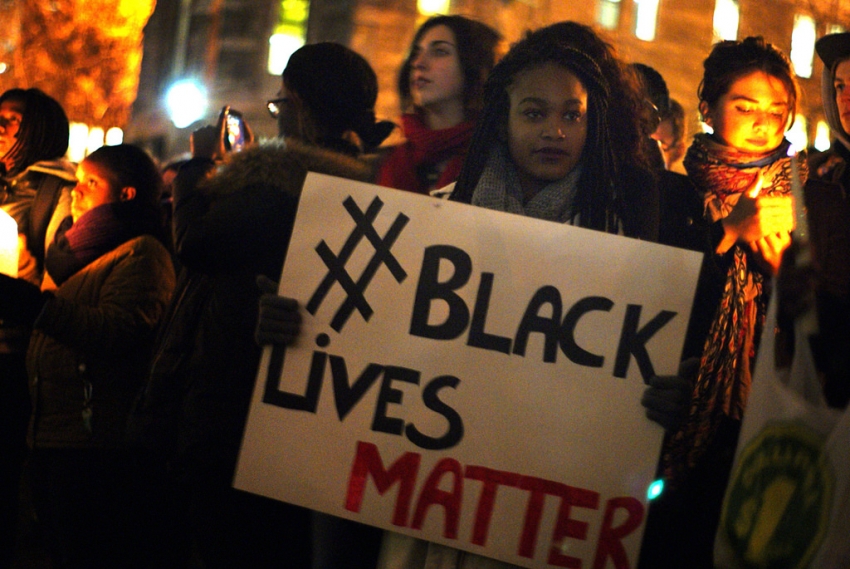 American unions appear on their deathbed. The percentage of workers in unions is at its lowest point in 75 years, corporate politicians have spread union-busting right-to-work laws to more than half the states in the union and labor's traditional strongholds (from manufacturing to the public sector) are rapidly being eroded. But an opportunity for labor to reverse its fortunes looms large in the Black Lives Matter movement, the largest wave of anti-racist struggle in recent memory.
If American labor is going to reverse its declining fortunes, it must begin with attacking American racism.
Racism is the lynchpin that holds corporate America together—as well as the shoals upon which American labor has sunk for centuries. Racism in America—past and present, from the colonial to the Trump era—divides workers so to prevent an effective united front. The American labor movement must seize the opportunity presented by the current upsurge and put its institutional support behind the anti-racist movement. It is more than a moral matter. Organized Labor's very existence depends on it—no American worker movement will succeed so long as racism remains rampant in America.
Activists in the labor movement must recognize that the question of which must take priority, anti-racist or labor struggle, is a false one. The two are inextricably intertwined and mutually dependent. The labor movement will never succeed without fighting and eradicating racism. Likewise, we cannot eliminate racism without eliminating the material inequality upon which it feeds. Racism is not a mere idea floating in the cultural clouds; it is an ideology rooted in and dependent on material inequality along racial lines. In the question of ending racism and economic inequality in America it is not one or the other, but both or none.
Wednesday, Jan 14, 2015, 5:00 am · By Flint Taylor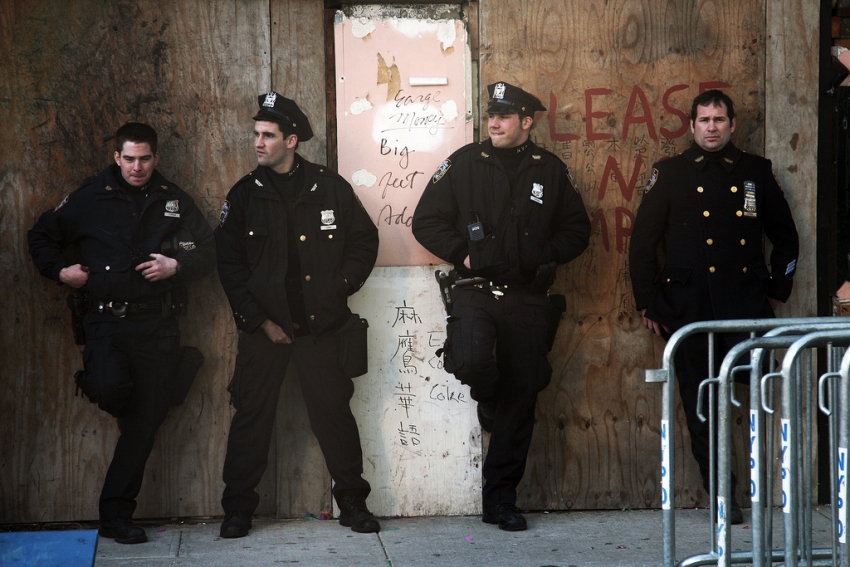 Outraged by New York City Mayor Bill de Blasio's statements concerning the killing of Eric Garner, Patrick Lynch, the longtime leader of the New York City Patrolmen's Benevolent Association (PBA), the NYPD's officers union, recently made the outrageous assertion that the Mayor had "blood on his hands" for the murder of the two NYPD officers.
In Milwaukee this past fall, the Police Association called for, and obtained, a vote of no confidence in MPD Chief Ed Flynn after he fired the officer who shot and killed Dontre Hamilton, an unarmed African American; subsequently, the union's leader, Mike Crivello, praised the District Attorney when he announced that he would not bring charges against the officer.
In Chicago, the Fraternal Order of Police (FOP), a longtime supporter of racist police torturer Jon Burge, is now seeking to circumvent court orders that preserve and make public the police misconduct files of repeater cops such as Burge, by seeking to enforce a police contract provision that calls for the destruction of the files after seven years. And in a show of solidarity with the killer of Michael Brown, Chicago's FOP is soliciting contributions to the Darren Wilson defense fund on its website.
Such reactionary actions by police unions are not new, but are a fundamental component of their history, particularly since they came to prominence in the wake of the civil rights movement. These organizations have played a powerful role in defending the police, no matter how outrageous and racist their actions, and in resisting all manner of police reforms.
Tuesday, Jan 6, 2015, 10:53 am · By Sam Mitrani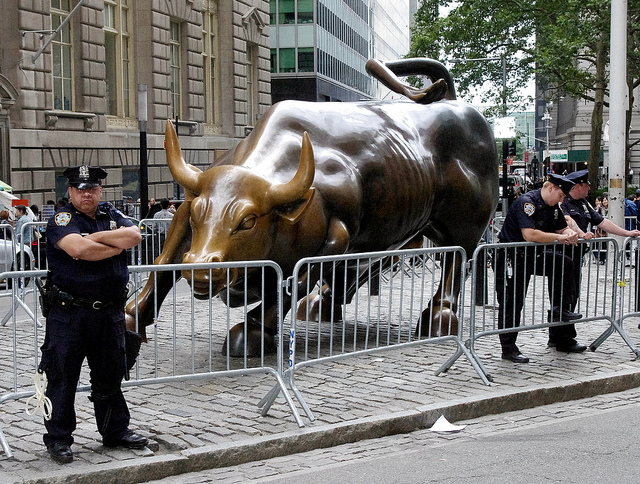 In most of the liberal discussions of the recent police killings of unarmed black men, there is an underlying assumption that the police are supposed to protect and serve the population. That is, after all, what they were created to do.
If only the normal, decent relations between the police and the community could be re-established, this problem could be resolved. Poor people in general are more likely to be the victims of crime than anyone else, this reasoning goes, and in that way, they are in more need than anyone else of police protection. Maybe there are a few bad apples, but if only the police weren't so racist, or didn't carry out policies like stop-and-frisk, or weren't so afraid of black people, or shot fewer unarmed men, they could function as a useful service that we all need.
Monday, Jun 1, 2020, 11:12 am · By Hamilton Nolan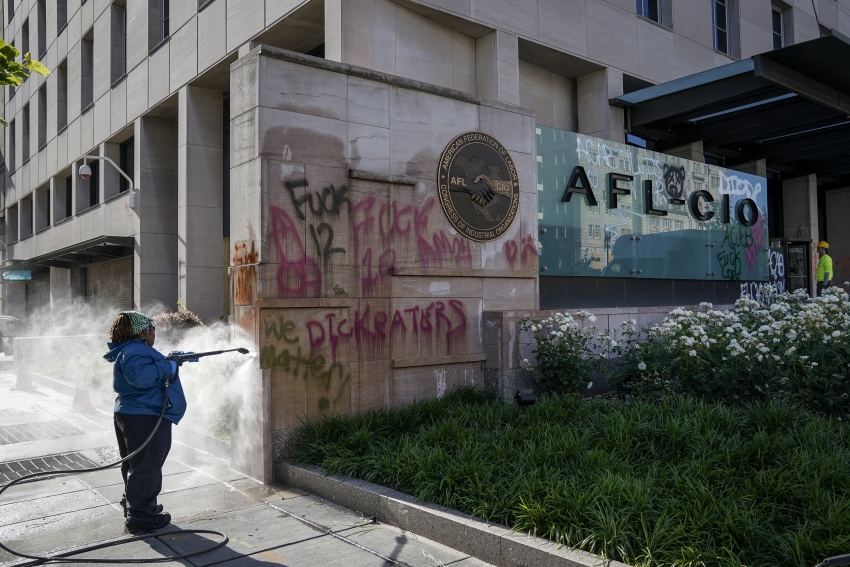 Last night they burned the AFL-CIO headquarters. It was there. It sits right in the middle of downtown DC, just north of Lafayette Square. The office window of the AFL-CIO president looks out at the White House. That is where the protests were last night, and so it got smashed and set on fire. It doesn't matter.
Friday, May 29, 2020, 8:44 am · By Hamilton Nolan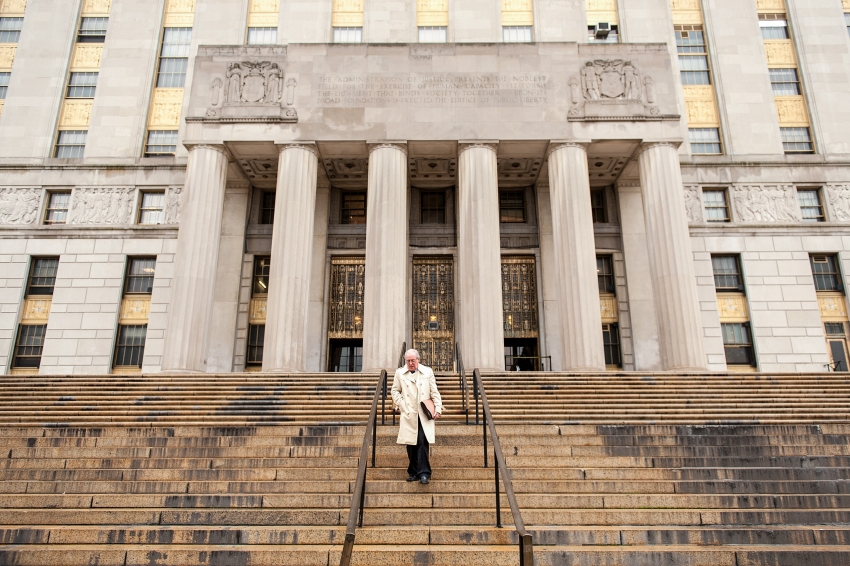 One of the nation's most respected public defender nonprofits is unionizing, the latest in a surge of union drives at prominent nonprofits across the country.
Thursday, May 28, 2020, 11:24 am · By Hamilton Nolan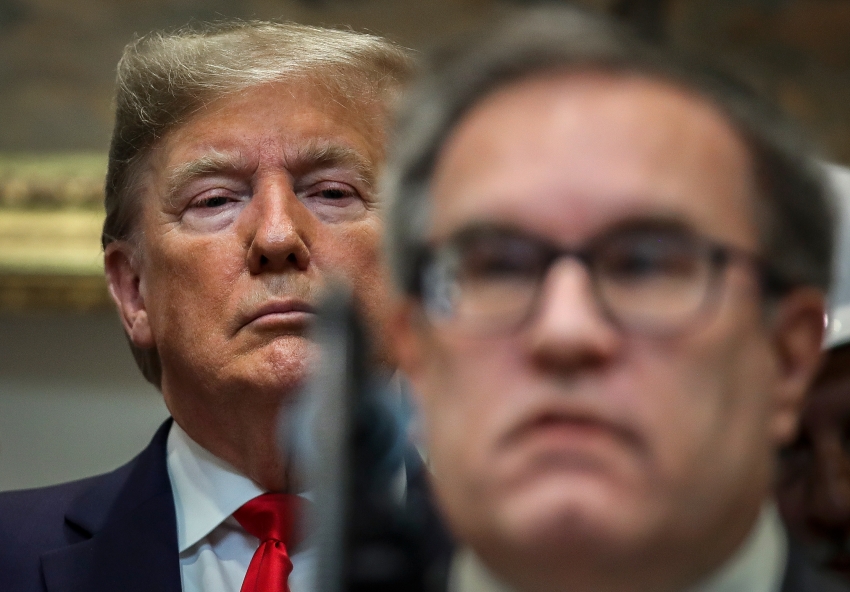 Just like private businesses across America, federal government agencies are plotting how to get their employees back into their offices. The Environmental Protection Agency sent an email to all of its employees late last week telling them it's set to begin reopening offices in several regions. One problem: the biggest union of EPA employees says the government hasn't spoken to them about it, and that they have no reason to believe the plan to reopen is safe.
Wednesday, May 27, 2020, 12:48 pm · By Michael Galant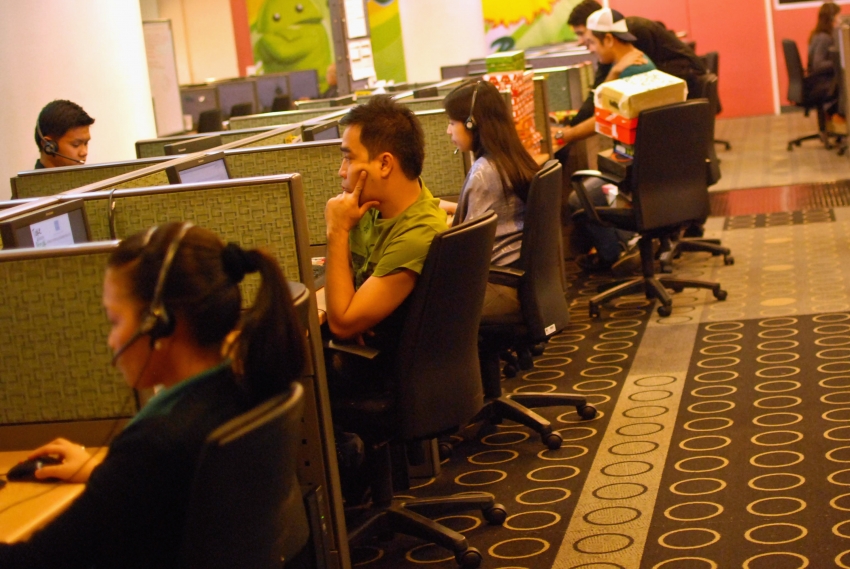 For call center employees in the Philippines, sleeping on the floor of their workplace less than a meter from their coworkers in the middle of a pandemic is an improvement. "Until very recently," reported one worker, "people were just inches apart."
Tuesday, May 26, 2020, 6:32 am · By Chris Brooks
The federal government squandered the time the states spent in lockdown. We still face a national shortage of COVID-19 test kits and PPE and there is no nationwide testing or contact tracing program. The United States has 4 percent of the world's population, but about a third of the world's coronavirus cases.